The All About Me Preschool Printable Worksheet is a helpful tool designed for young children to express their individuality and learn more about themselves. This printable worksheet is perfect for preschoolers who are eager to explore their identities and share their interests with others.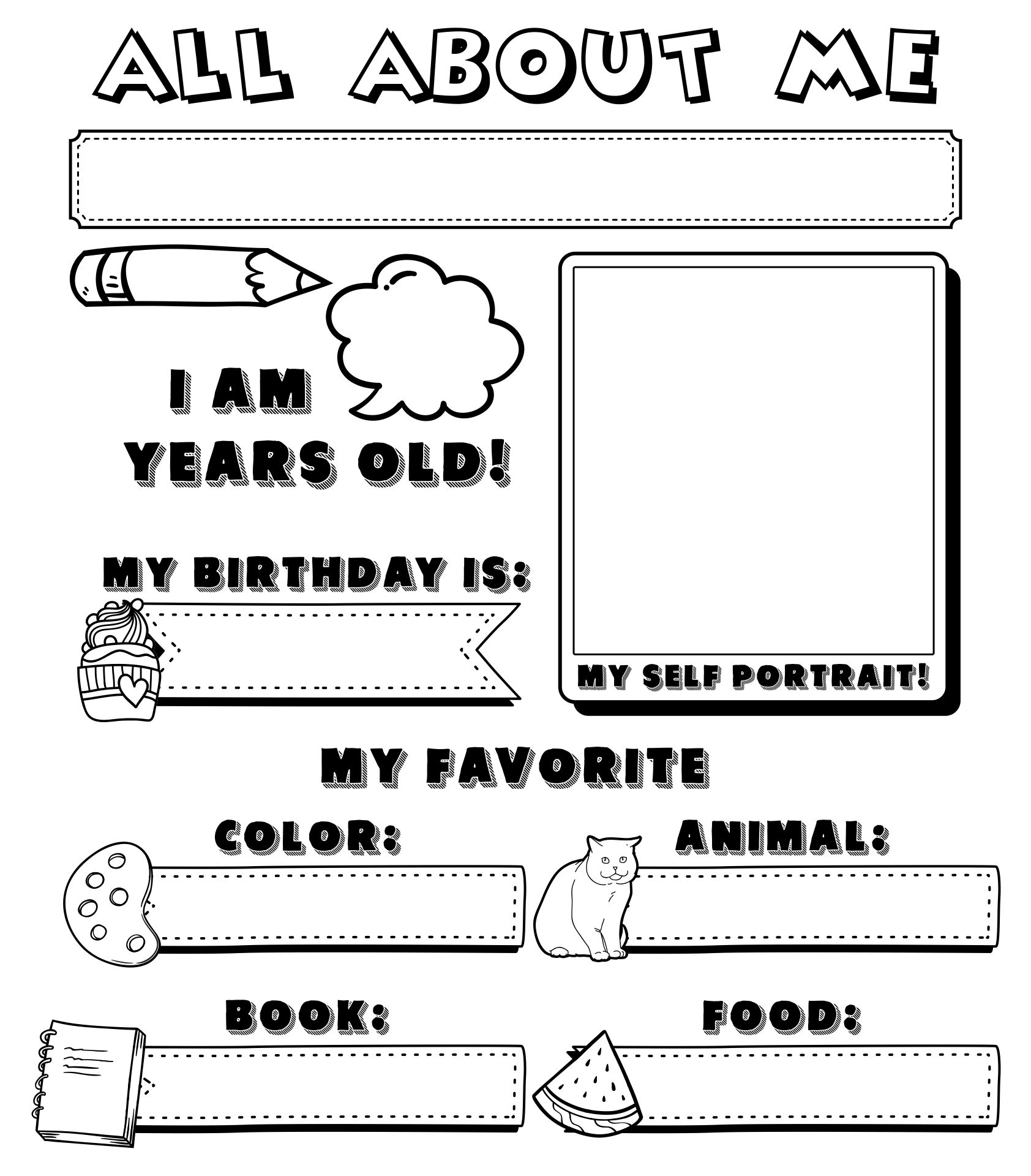 What is the Sense of Self?
Sense of self or also known as sense of identity is our self-perception in assessing our own characteristics. It includes personality traits, likes and dislikes, morals, motivations, beliefs, and abilities. All of those things affect your self-confidence. By having a good self of identity, you will be able to become a positive person.
By knowing yourself well, you will have purpose in life. So, you can live life happily. You will also have good relationships with other people. So, it will contribute to your mental and physical health.
A counselor from Bend, Oregon, explained that a sense of self will help humans to make the right choices in life. It can be started from recognizing small things like our favorite food and various values in our life.
By understanding ourselves, we will have knowledge about ourselves. So, we can accept all the strengths and weaknesses of ourselves. If there is a problem with you, it will also be easier for you to solve the problem.
It also needs to be taught to children so they can get to know themselves better when they grow up. You can teach children about All About Me activities. This activity helps children to increase their self-confidence.
If children do not have a good sense of self, it will be difficult for them to know their purpose in life. They will be easily affected by a bad environment. It will have a bad effect on the future of children.
How All About Me Worksheet Activity Helps Children to Nurture Their Self-Concept?
If you want to teach All About Me to children, especially preschoolers, you need to use the All About Me Preschool Printable Worksheet. This will make it easier for children to learn the All About Me activity.
By using these worksheets, children can identify themselves well. The All About Me worksheets provide core competencies for enhancing children's social-emotional abilities. The worksheets require children to describe various characteristics of themselves. That's what increases the self-identity of children. If children have a good self-identity, they will also have a good pro-social attitude.
The All About Me worksheet makes children aware of positive things like their life, family, culture, etc. It also helps children to be able to recognize their uniqueness so that they are more confident in building relationships with others. For this reason, parents should teach All About Me worksheets to their children from an early age.
What is presented in the worksheets? Usually, these worksheets present various images or templates. Children should list their characters on the template. Examples are body shape, strengths and weaknesses, facial features, and things they like. So, there are many All About Me worksheets themes that can be explored.
What are All About Me Activities for Preschoolers?
Not only using the All About Me Preschool Printable Worksheet, but you can use a variety of other All About Me activities. Here are some ideas you can use.
Self-Portrait

: You can use a piece of paper and a crayon to do this activity. Then, ask the children to look in the mirror and make portraits of their faces on the paper.

I Like Me

: This activity is a development from the first activity. So, kids have to write down positive things about themselves on self-portraits.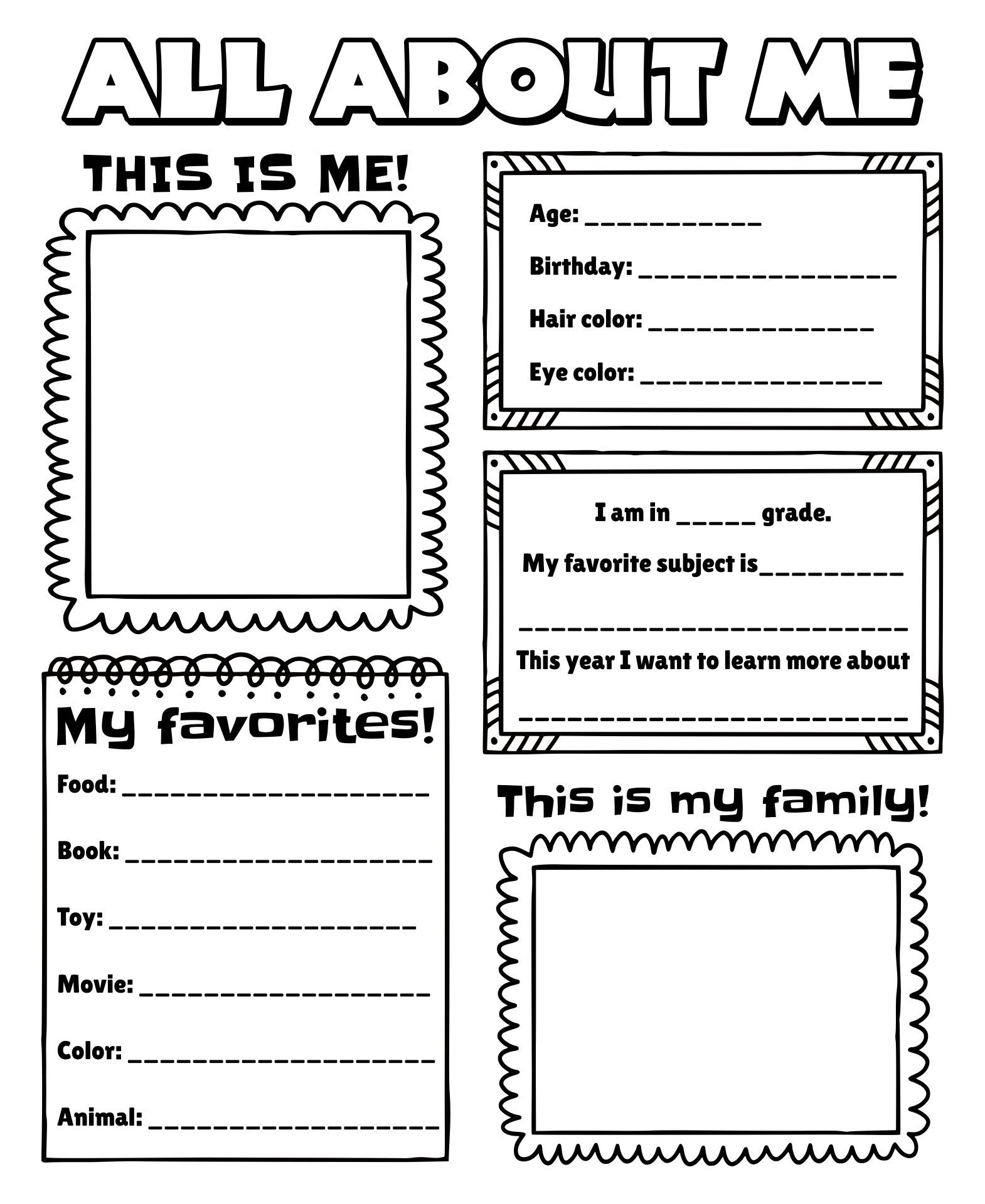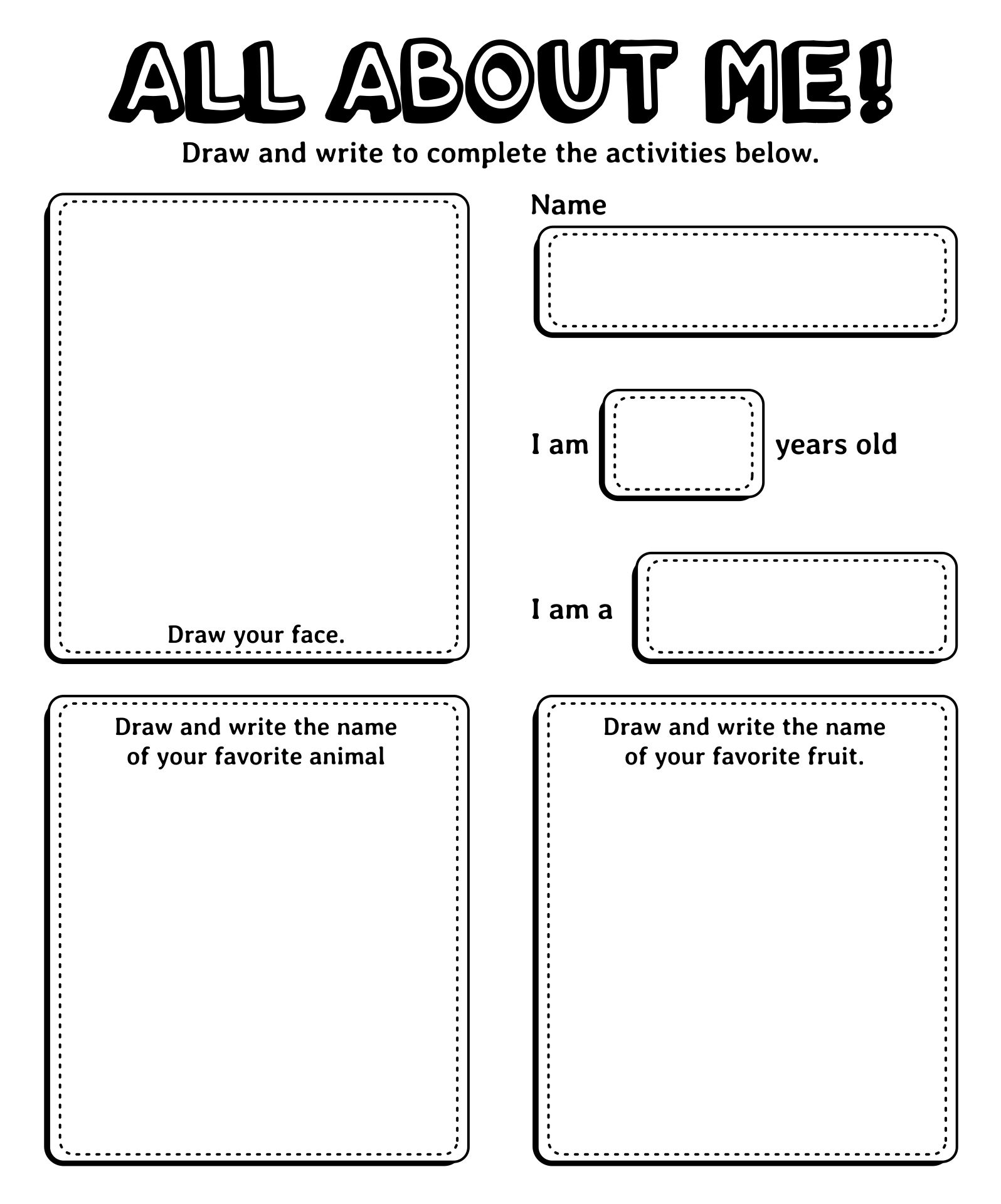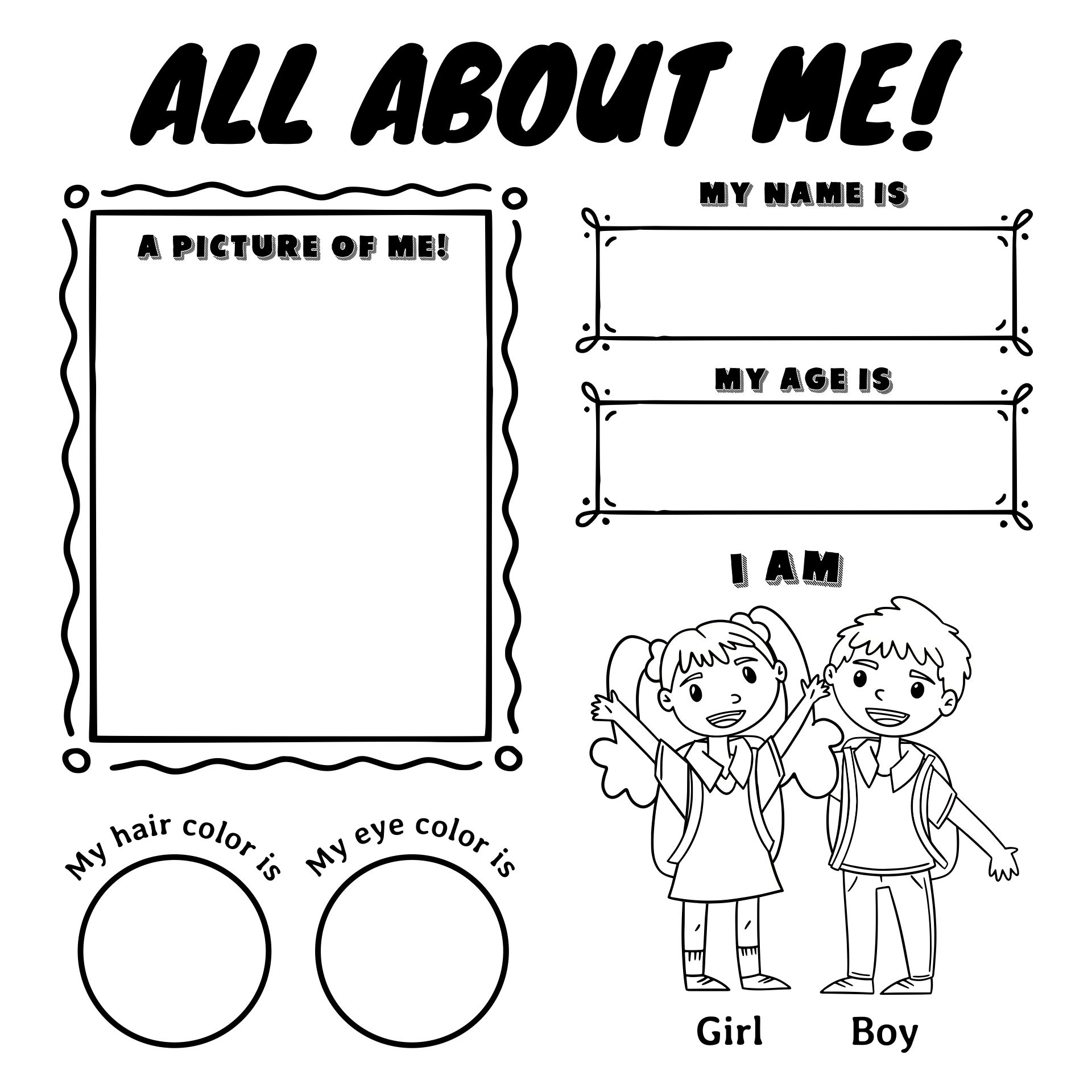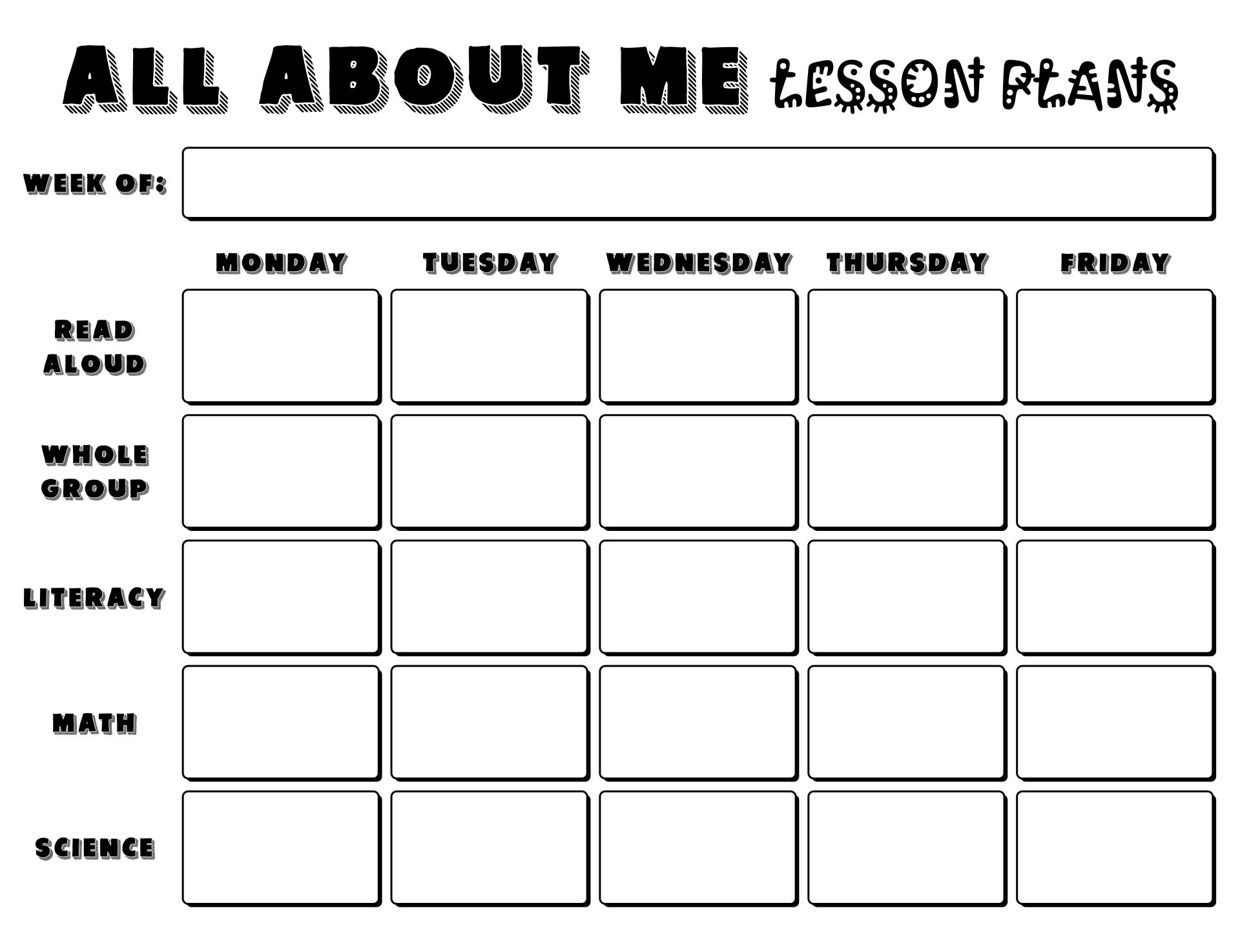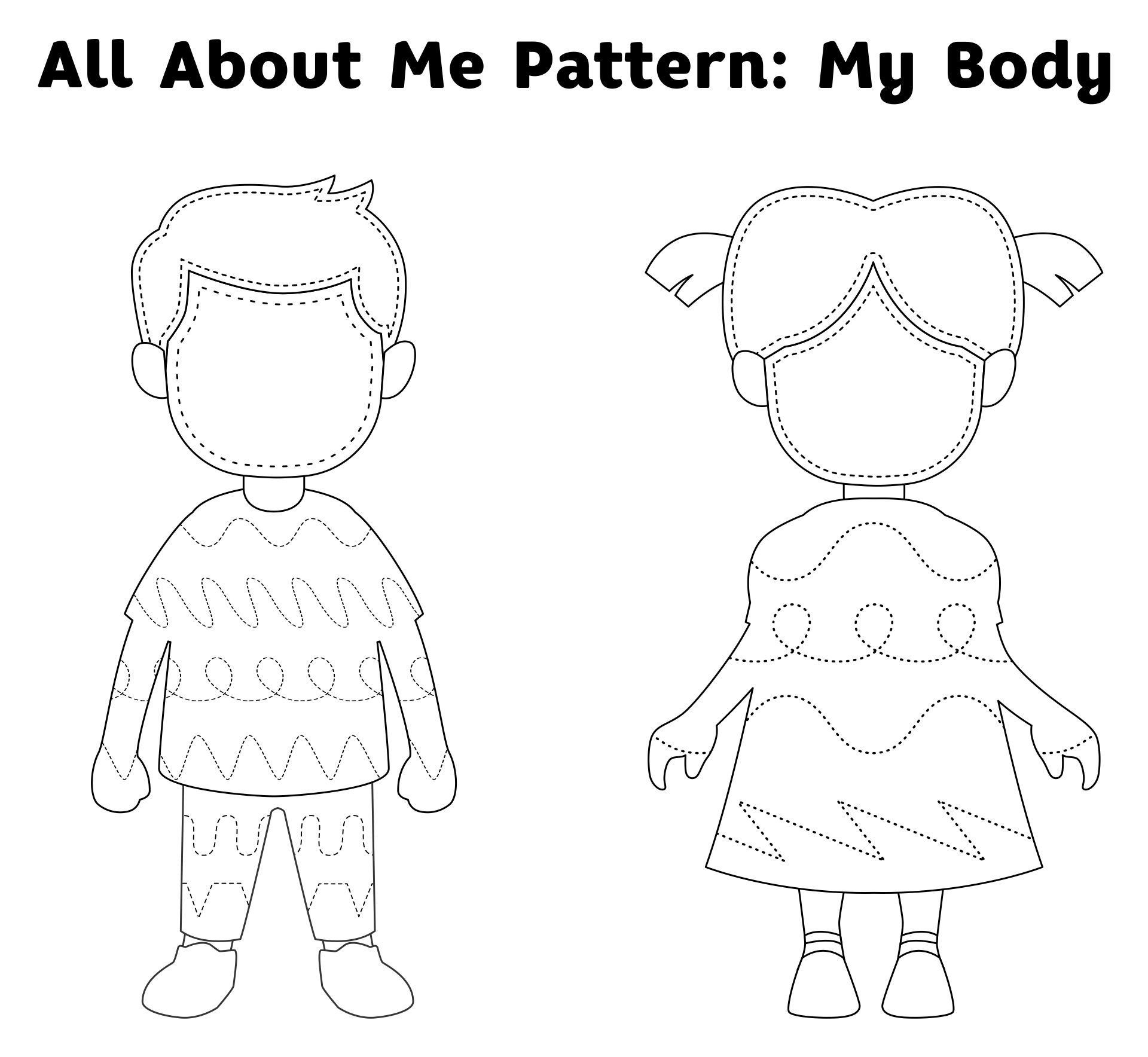 What are the Importances of Sense of Self?
By knowing the sense of self, there are many benefits that will be obtained by children. Children who have a good sense of identity will have a healthy mental and emotional stability. Let's get to know the importance of senses of self so that you understand more about the importance of All About Me activities for children.
Easy to Make Decisions

Children are usually difficult to make their choices. It can be easy if children know themselves. By understanding their favorite things, children can easily make the best choices for their lives.

Increase Self Confidence

Confidence is important for children. With self-confidence, children can be more comfortable with themselves even though they have many flaws. It will have a positive impact on children's mental health because they always feel happy.

Those positive feelings can improve children's mood in doing daily activities so that they can make many achievements. Children can more easily understand lessons at school, build relationships with friends, and determine their future goals.

Express Yourself Positively

The most important thing in the process of understanding yourself is having the courage to express yourself in a positive way. For children, it is important because they can avoid bad influences. By understanding themselves, children know their own values, so they don't easily follow bad environmental influences.

Understanding Others

Empathy is one attitude you should teach to your children. Today, many people lack empathy for others. Therefore, teach your children to become special children who have good empathy. Because they can know themselves well, they will also understand the uniqueness of others well.

Reducing Stress

To minimize stress, you can teach All About Me worksheets. Why? That's because there are many interesting themes on the worksheets so that children will enjoy using them. That pleasure can reduce stress.
---
Article written by Isabella Martin, last updated on Aug 10, 2023 and edited by Printablee Team.
More printable images tagged with: