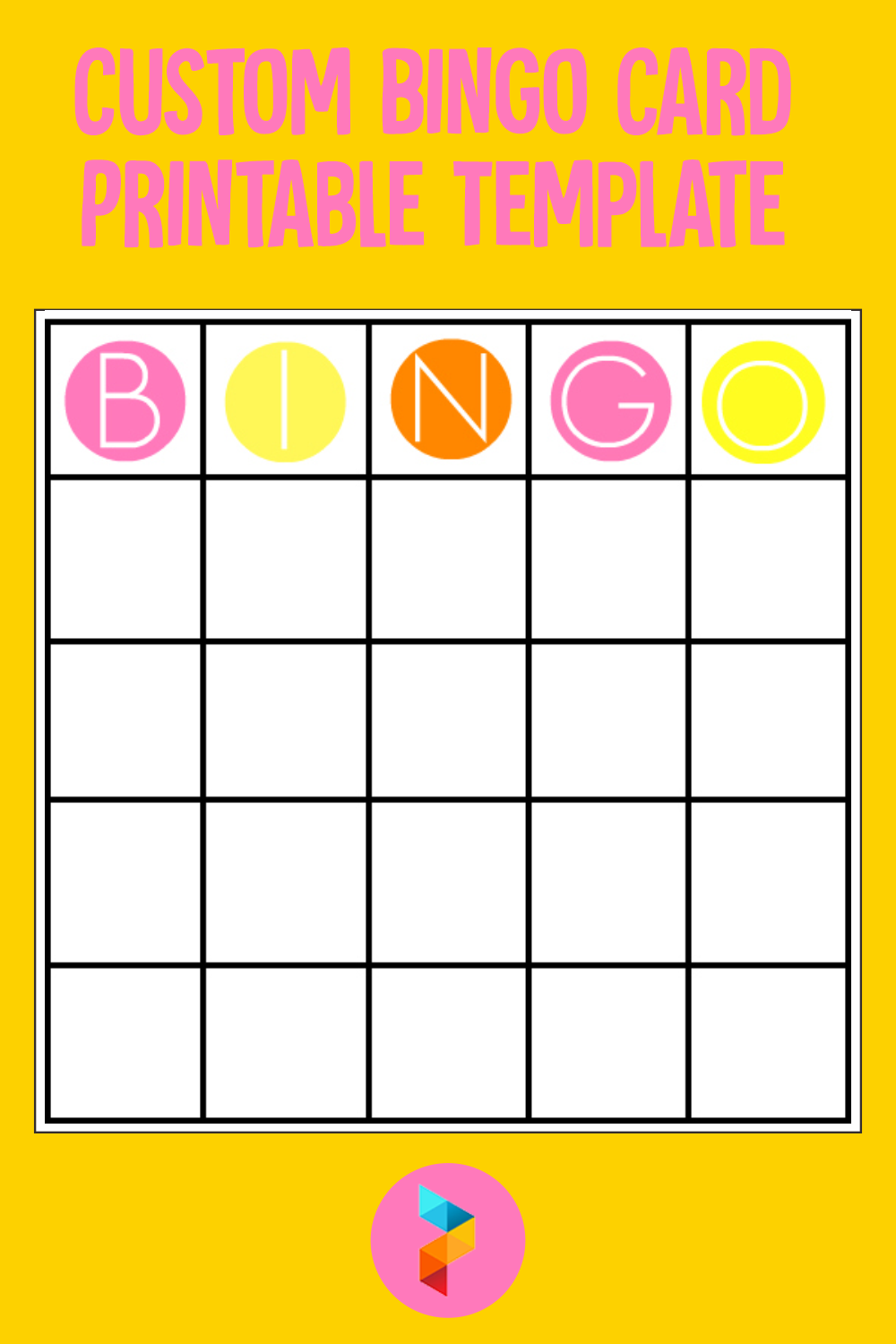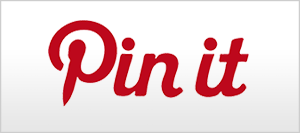 Custom Bingo Card Printable Template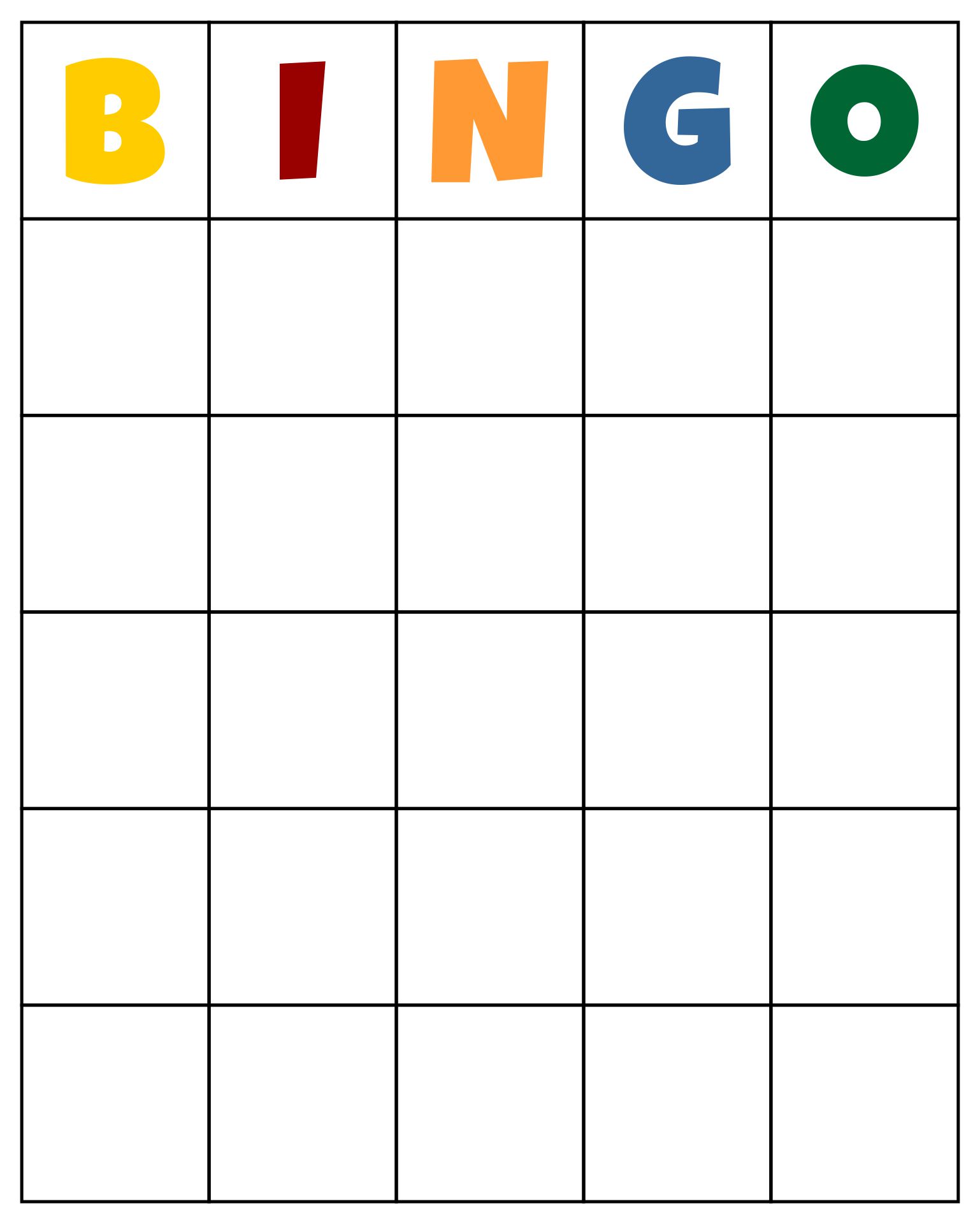 How to Develop a Bingo Game for Classroom?
By following these steps, you can develop a one-of-a-kind bingo game that engages and teaches children while also making learning fun.
Identify the exact educational objectives or ideas you wish to reinforce with the bingo game in order to determine the game's learning objectives. This will enable you to adapt the game to the needs of the kids.


Choose a theme that will interest the pupils and is in line with the learning objectives. It may be a subject, a period in history, a scientific idea, or anything else that has to do with their curriculum.


Create one-of-a-kind bingo cards by utilizing a grid structure (5x5 or 4x4) and filling each square with distinct theme-related information. Keywords, photos, equations, or questions might all be included.


Create unique content: by randomly placing the information in each space, you may make each bingo card unique. Students won't all have the same cards in this way, encouraging fairness and variation.


With the matching information from the bingo cards, make a separate set of cards. During the game, they will be utilized to shout out the objects.


To make the game more interesting, add special regulations. A "wild card" space, for instance, allows you to mark any number on the card, while bonus squares grant extra points.


Think of including multimedia components to increase the game's interactivity. For instance, you may have students match audio excerpts, visual graphics, or video snippets on their cards in place of numbers.


Make a set of instructions on how to play the game, including how to mark off squares, how to win for example, using a complete house or a horizontal, vertical, or diagonal line, and any other rules.


Test the game on your own to make sure it runs properly and that all of the material is authentic and pertinent to the learning objectives before offering it to your pupils.


Set up the bingo game in the classroom or another appropriate location. Distribute the call-out cards to the students, then choose the material to be called out using a randomizer or a special bingo card for each student.


When students check off a square, have them provide an explanation of their response to promote active involvement. This will help them comprehend the material better and encourage peer learning.


Consider providing little incentives or prizes to the winners to increase enthusiasm. This can encourage kids to compete and take part fully.



After the game, talk to the kids about what they learned and how the bingo game improved their understanding of the material. To make the game better in later versions, collect feedback.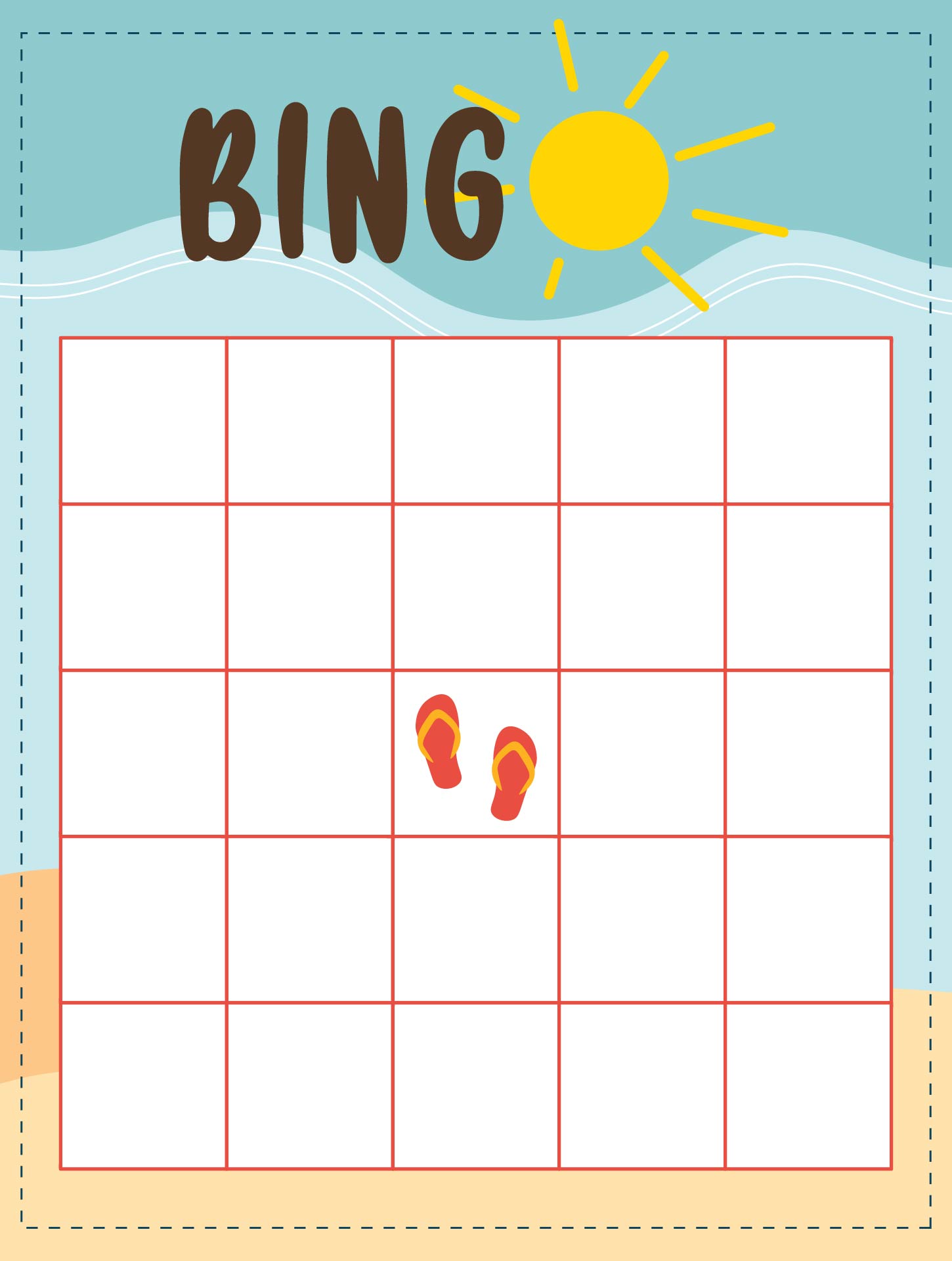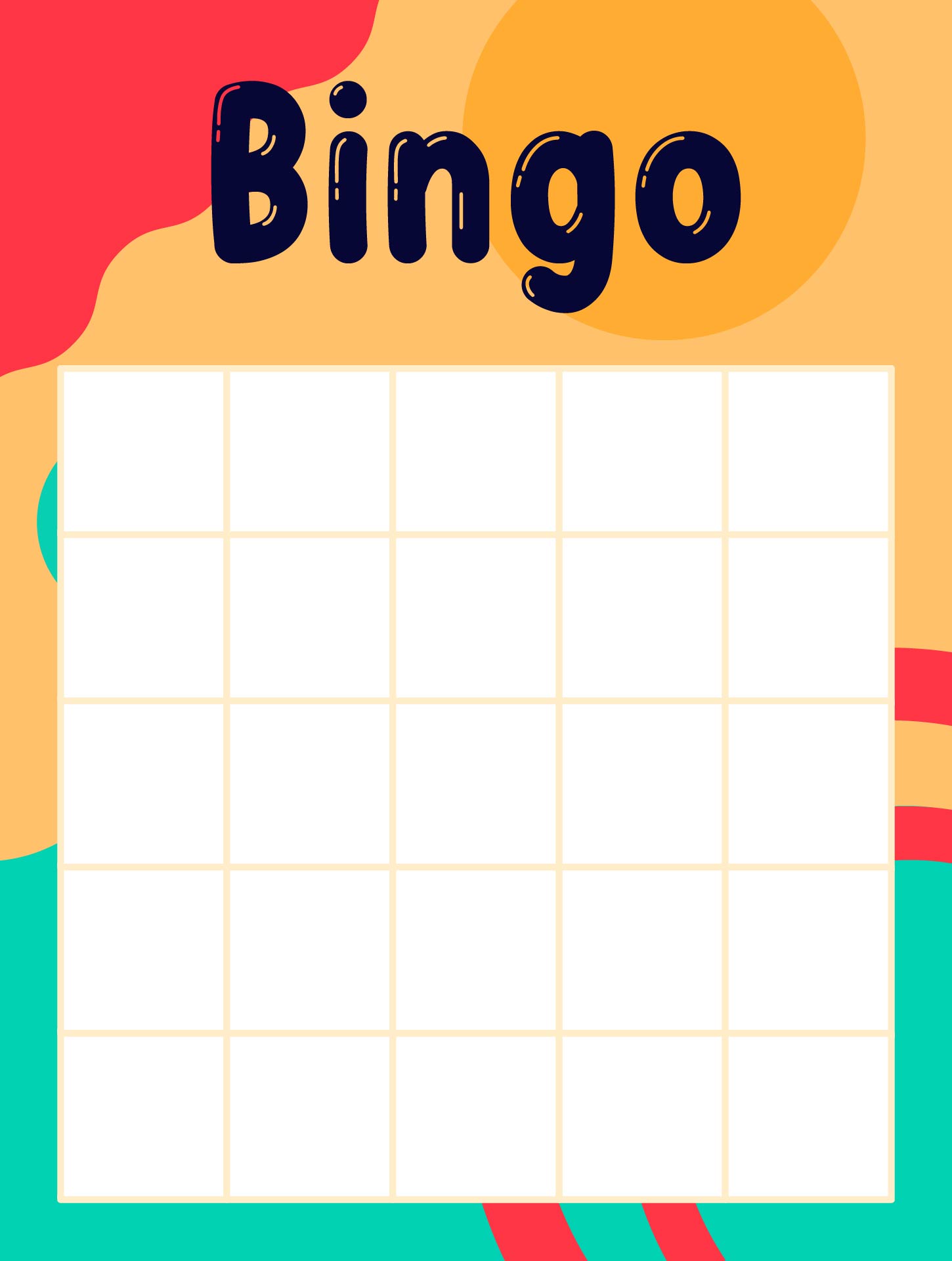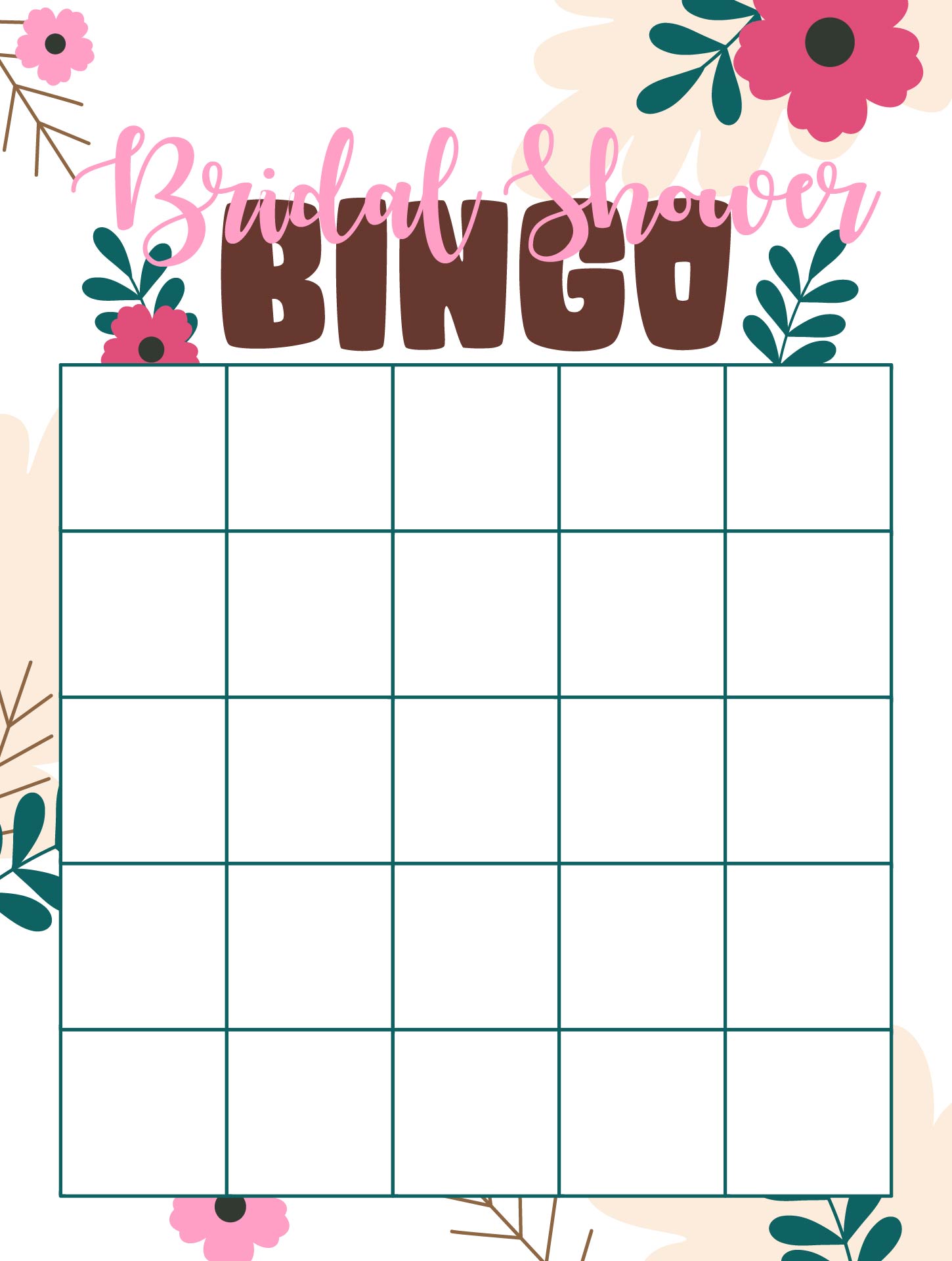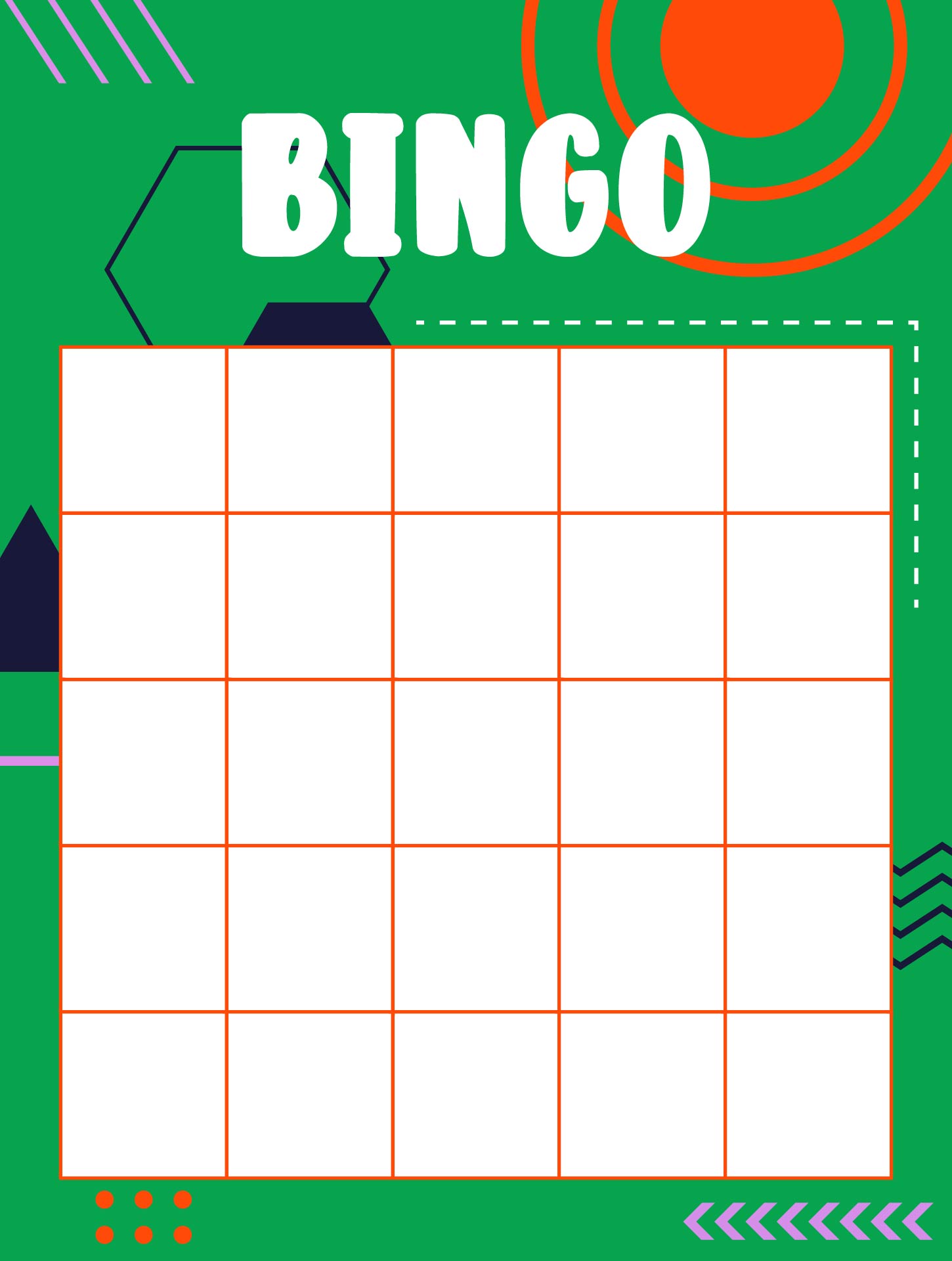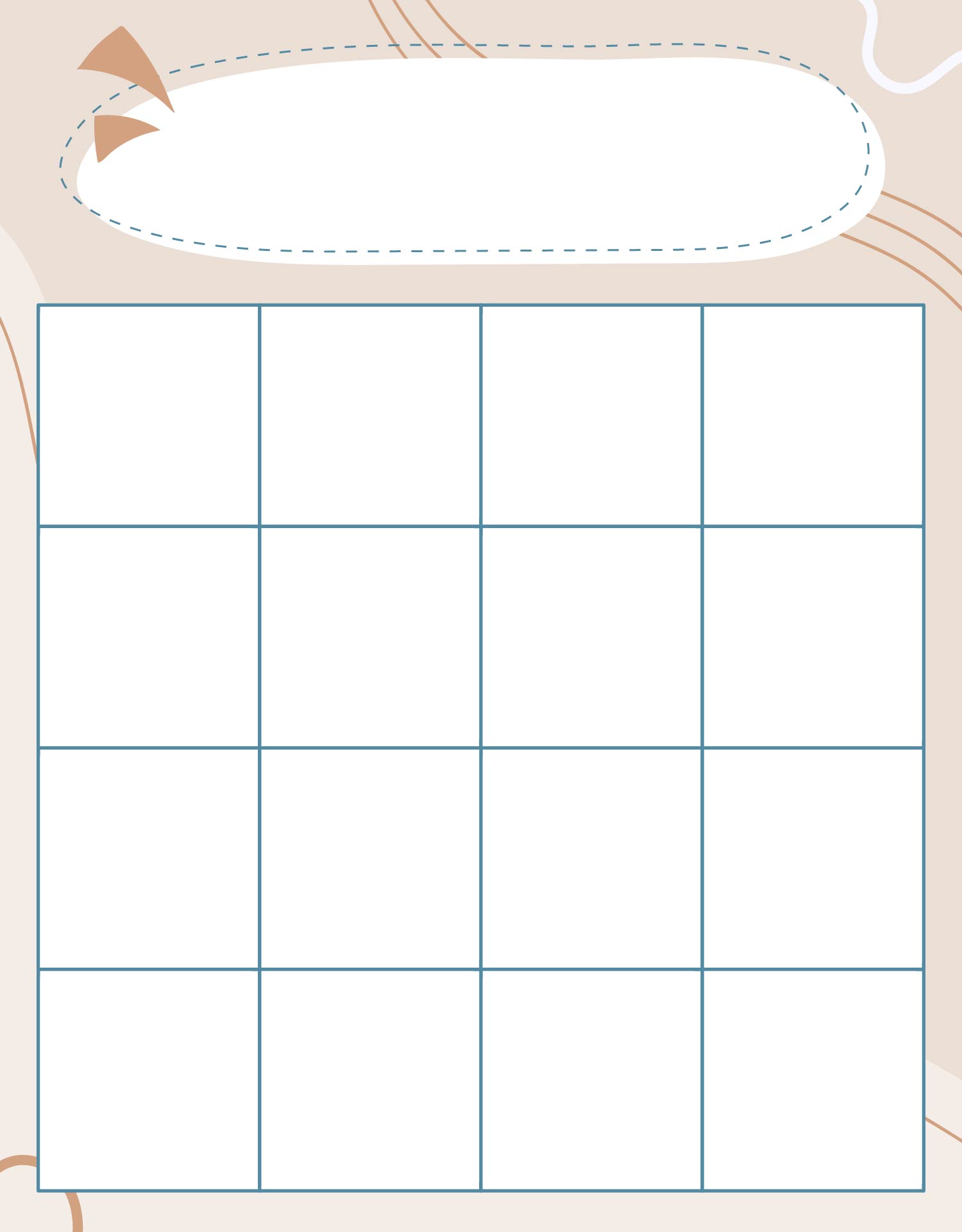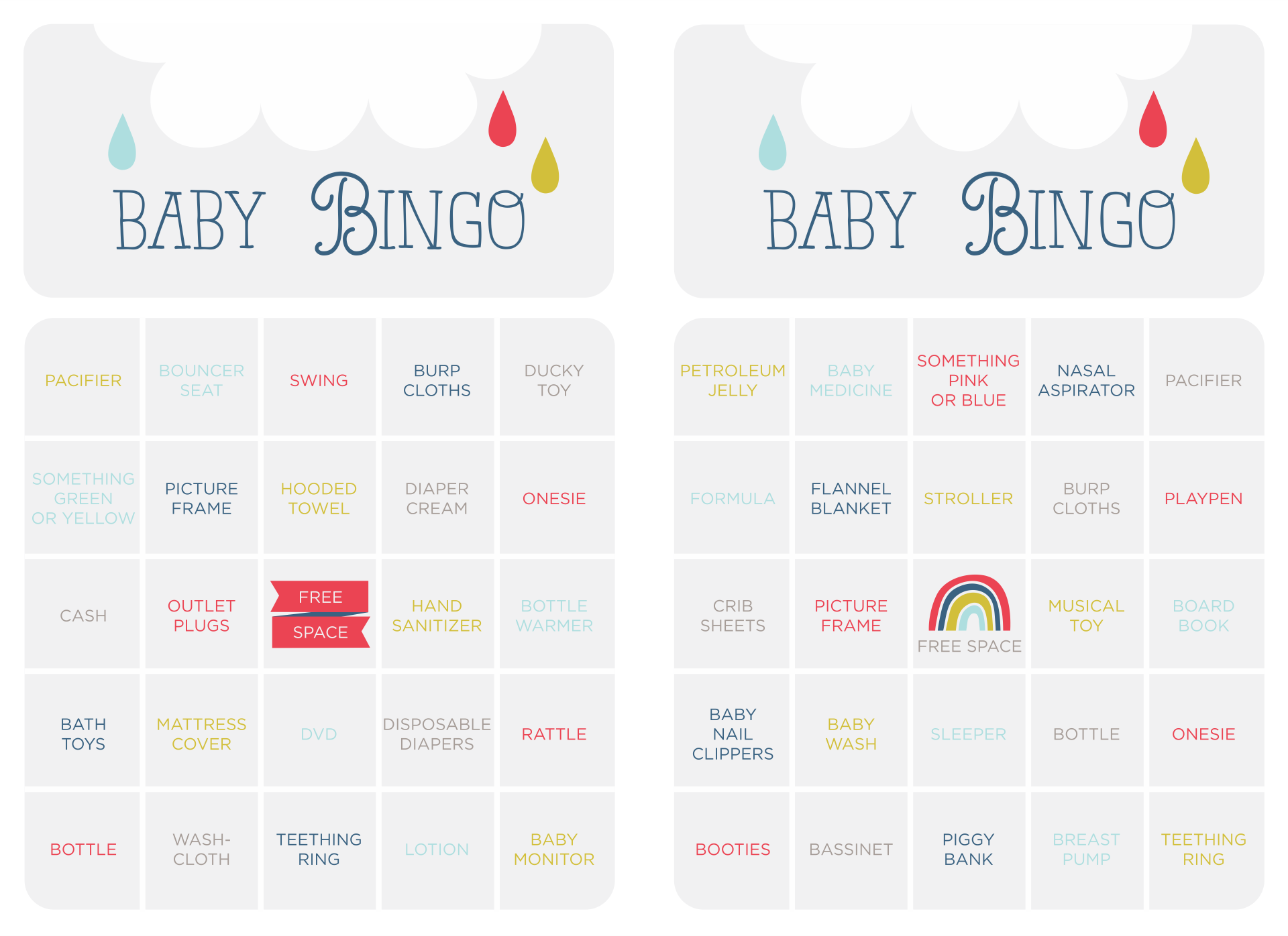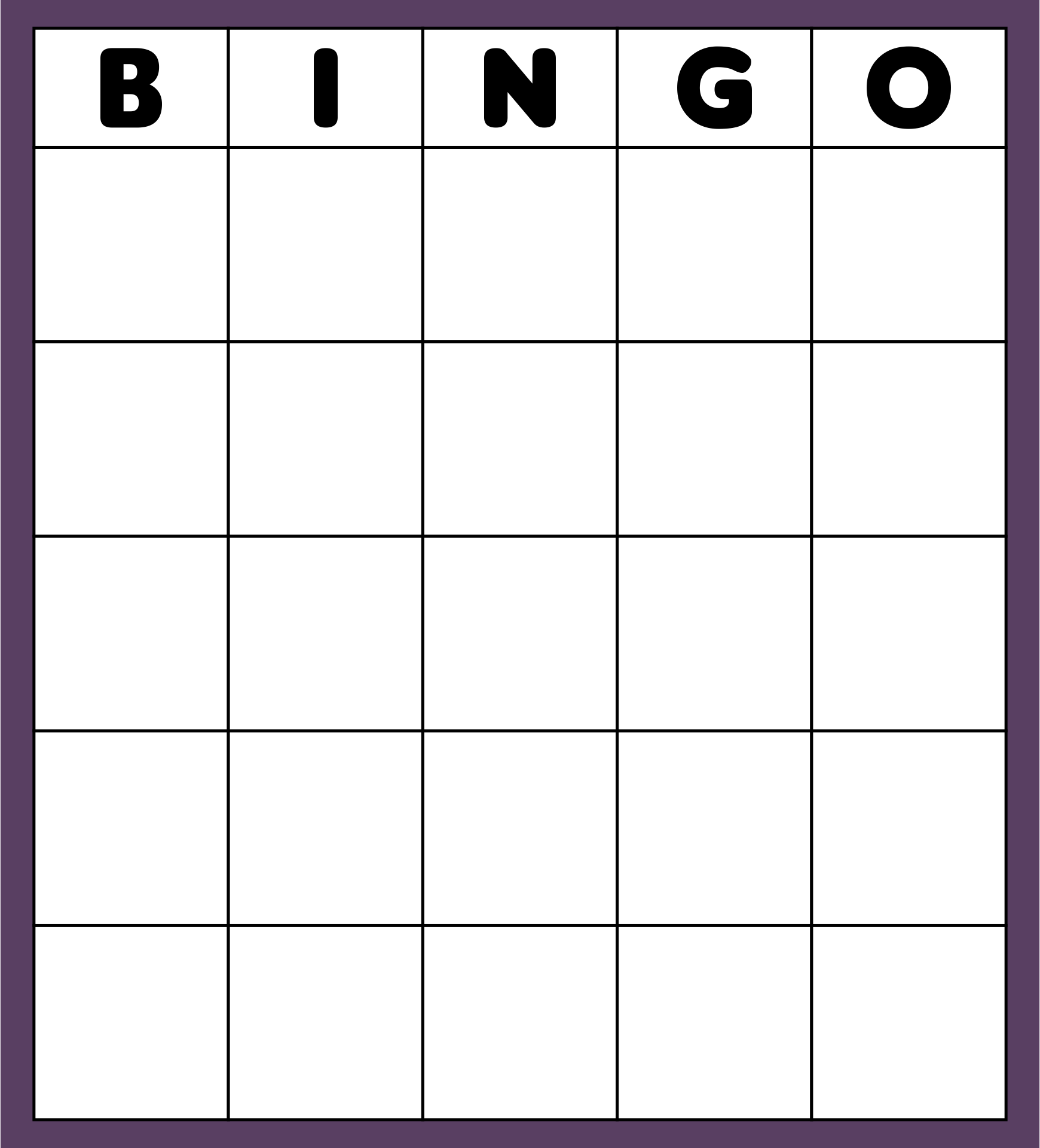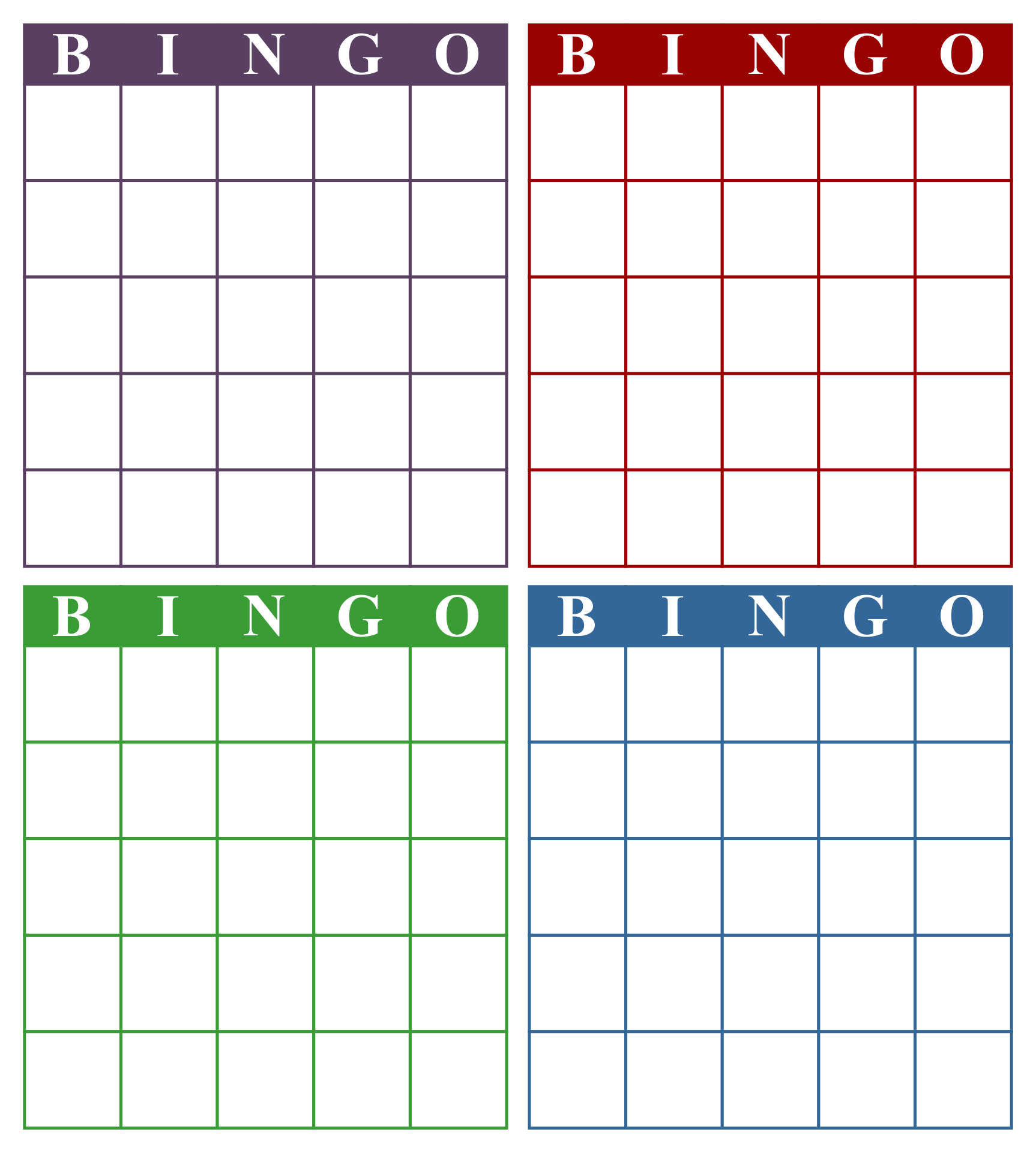 How Can We Make a Bingo Game More Interactive for Students?
Instead of standard numbers or words, utilize multimedia features such as photos, audio samples, or video snippets to match bingo cards. This increases the game's visual and audio engagement. When students check off a square, ask them to give an explanation or more details to promote active student engagement. Discussion, critical thinking, and peer learning are encouraged by this.
Personalization
Introduce cooperative bingo, where students play in couples or small groups rather than separately. They can alternate speaking out the information and assisting one another in matching the cards in their hands. This encourages collaboration and teamwork.
By requiring students to physically check off the spaces on their bingo cards, you may add movement to the game. To show a match, they might make use of markers, stickers, or even dance steps. This makes the game more tactile and engages the players.
Integrate technology
Use tech resources or applications to enhance the interactivity of the bingo game. To make games easier, you may, for instance, employ mobile devices, online bingo generators, or interactive whiteboards. Students can use the technology to communicate, enter responses, or get rapid feedback.
Include puzzles that players may interact with in the bingo game. You may include little exercises or games that students must do in order to check a square off. These tasks may entail problem-solving, riddles, or practical exercises and may be connected to the information on the bingo cards.
Reflect world relevance
To make the game more engaging, incorporate a time constraint. For instance, you may allot a certain amount of time for pupils to check off as many squares as they can. This instills a feeling of urgency in the kids and keeps them interested and focused.
Include unique extra possibilities or power-up squares in the bingo game. These may provide the kids with more points, extra turns, or unique privileges. Gaming becomes more thrilling and exciting as a result.
To keep the bingo game interesting and new, add variants or themes. You may offer themed bingo cards depending on seasons or holidays, have several rounds with distinct rules, or include aspects from well-liked games or films.
After the class has participated in the interactive bingo game, get their opinion. To make it even more interactive, get their feedback on what they liked, what may be better, and any suggestions they may have. Make use of their recommendations to improve the game in the future.
---
More printable images tagged with: