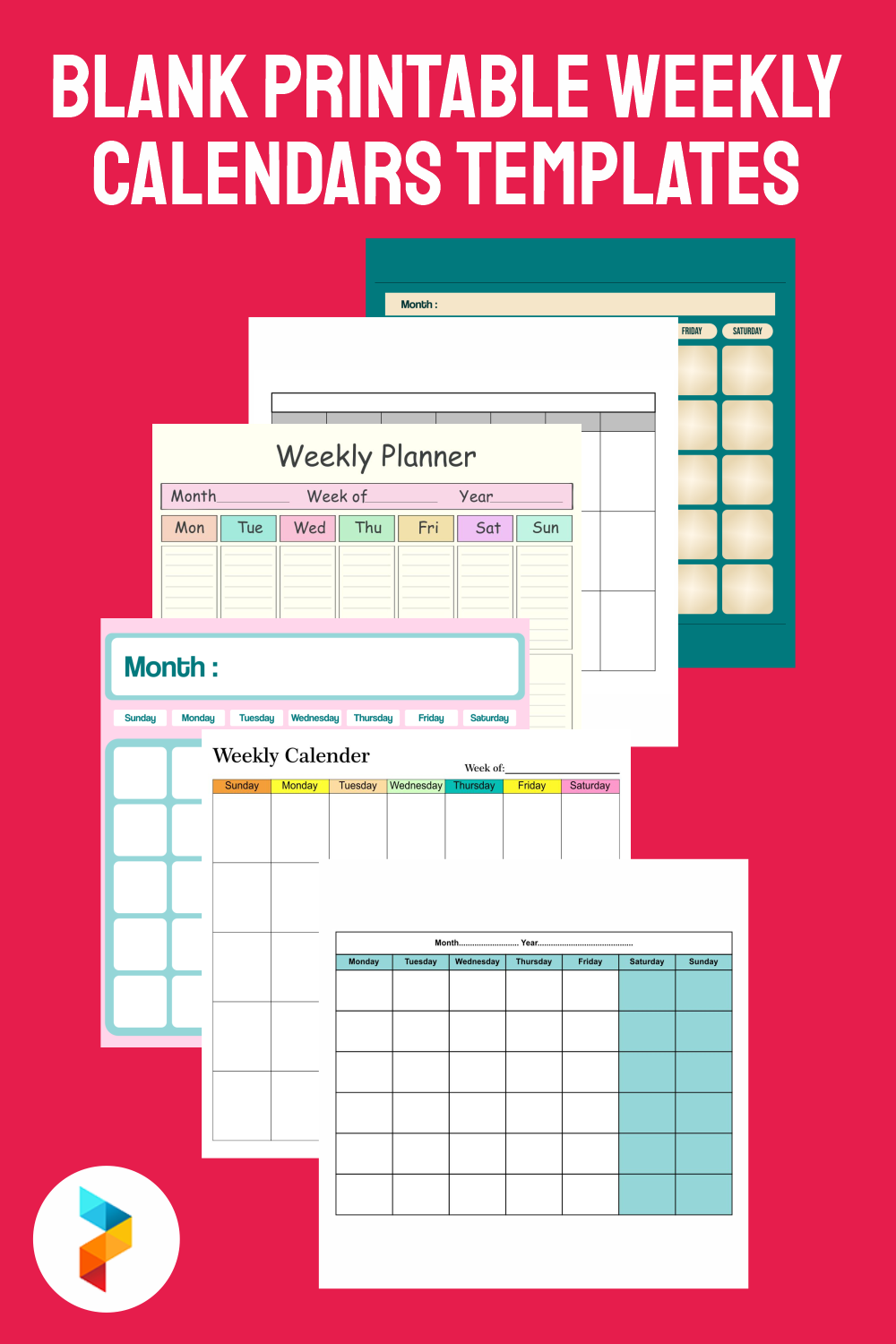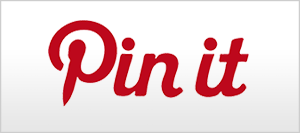 Blank Printable Weekly Calendars Templates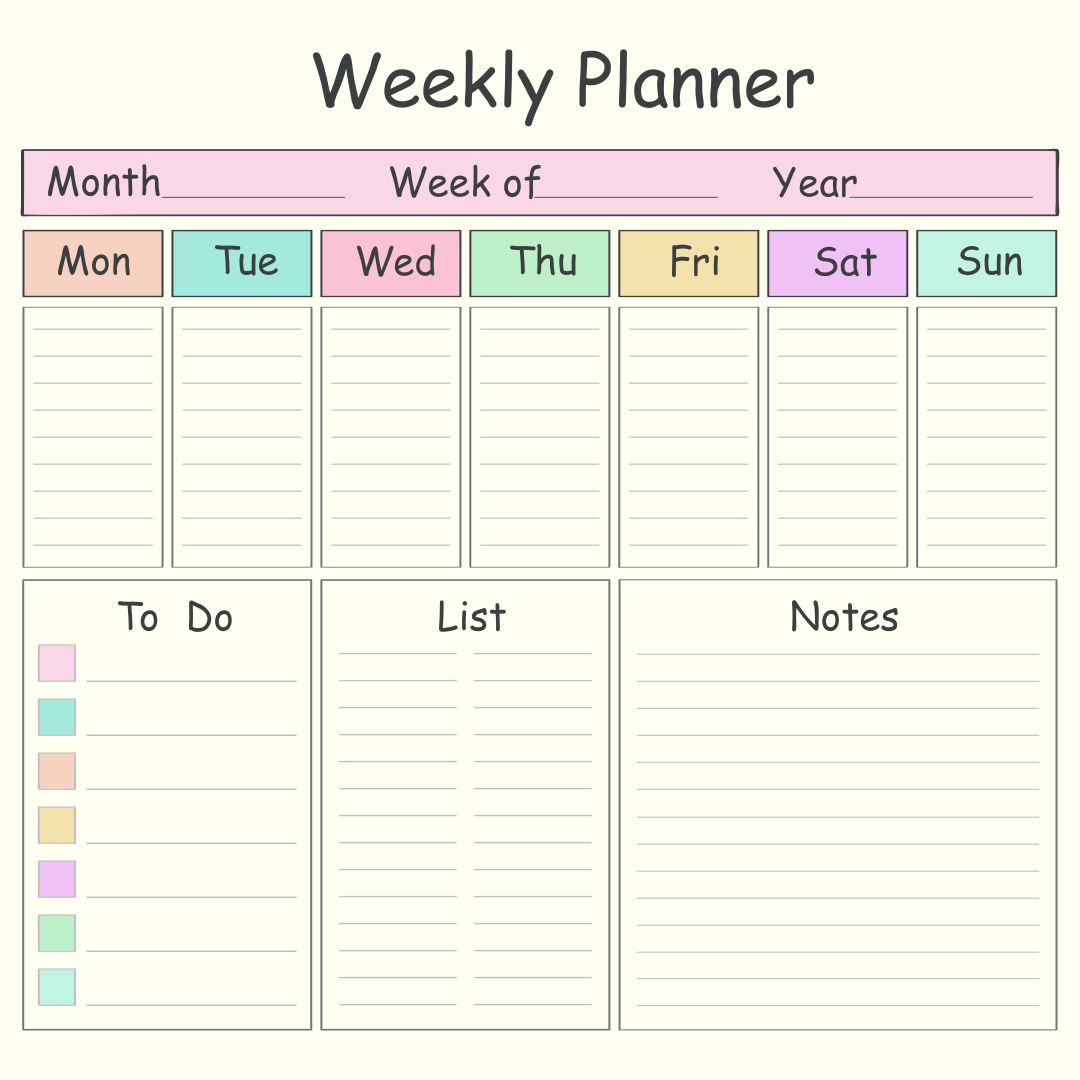 What is a weekly calendar?
When it comes to scheduling, we need a calendar. The calendar helps us to determine the exact time (including day and date) for plans that we will do in the future. Well, when it is common to see a calendar in a form of monthly calendar, we can actually have a weekly calendar too! If we don't know about the weekly calendar, it can be determined as a device that shows seven days in a week that uses tables for portraying the name of days in a week. If we still have no idea about the weekly calendar, we can download blank weekly calendars templates and we will find out what a weekly calendar looks like.
How do I create a weekly calendar in Word?
Besides downloading templates, we can actually create our own weekly calendar. When we create our own blank weekly calendars templates, it is easier for us to customize or adjust the calendar based on our necessities. However, when it comes to creating a template, sometimes the thoughts of need to be able to design using design apps appear in our mind. Surely, not everyone is capable of design. It is because the app is also too confusing for us. Well, we can use Microsoft Word for creating our blank weekly calendars too! Here are steps to create weekly calendar in Word:
Pick File, then click New from templates. Then, go down and click the Calendar option that appears. We can also search using the search bar "Calendar" that is located in the corner of the top-right.

Pick the calendar what we want. Actually, the offered templatess are dynamic. So, we can pick months and years that we want to disclose in our calendars.

We can also customize the look of our calendar that we select. Simply we can select Themes and customize the theme. When we want to change the color of the blank weekly calendars templates that we have made, we can pick Colors. We can also change the fonts by clicking Fonts, then we pick what fonts that we like.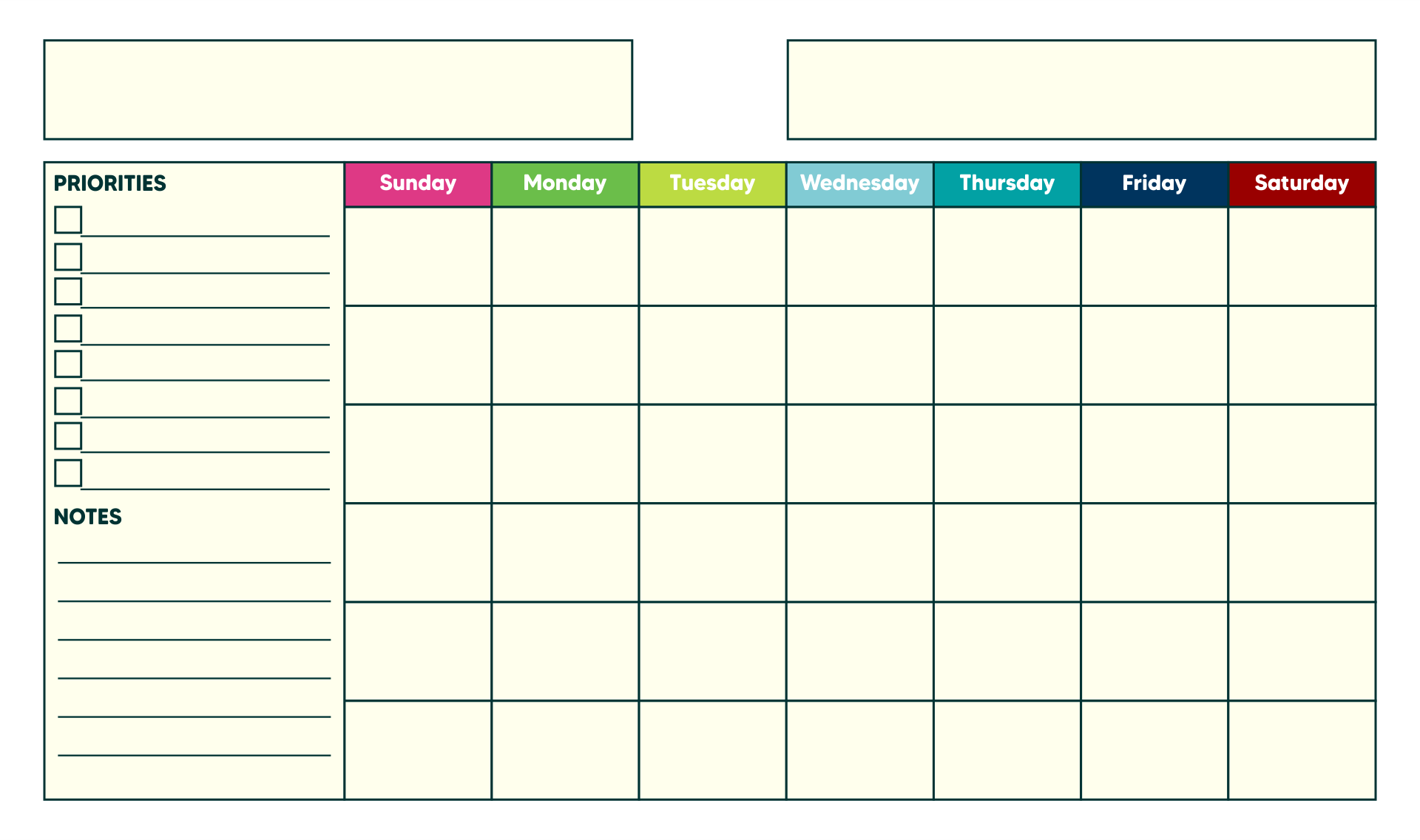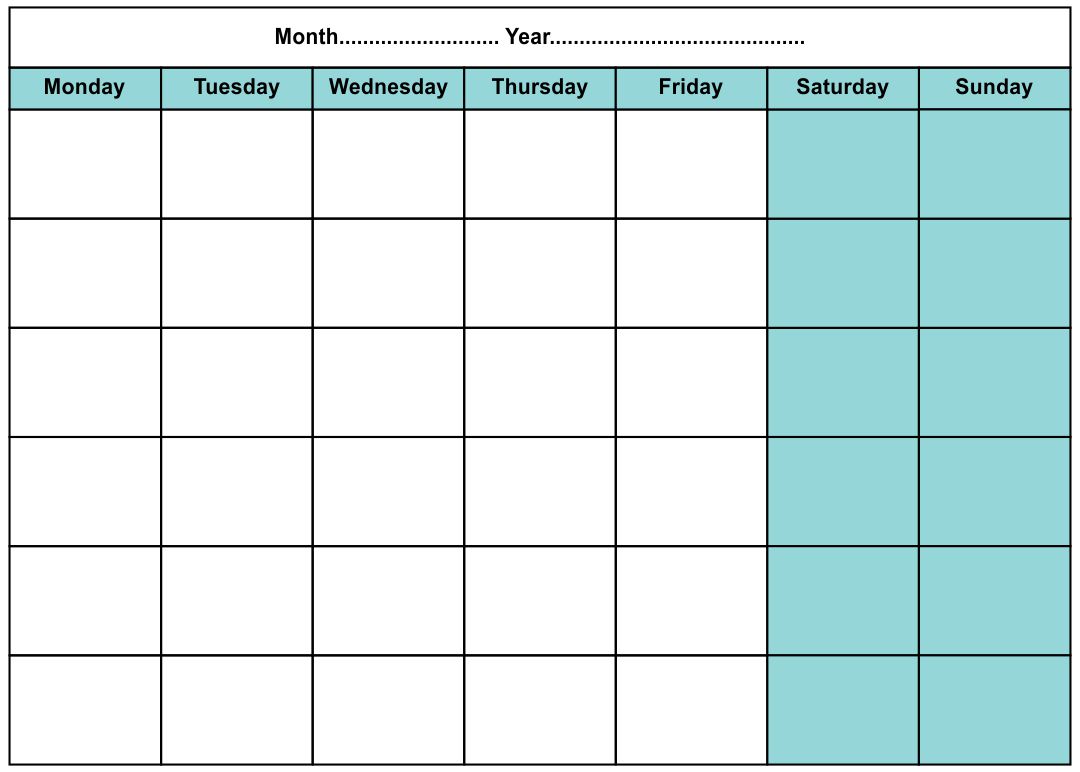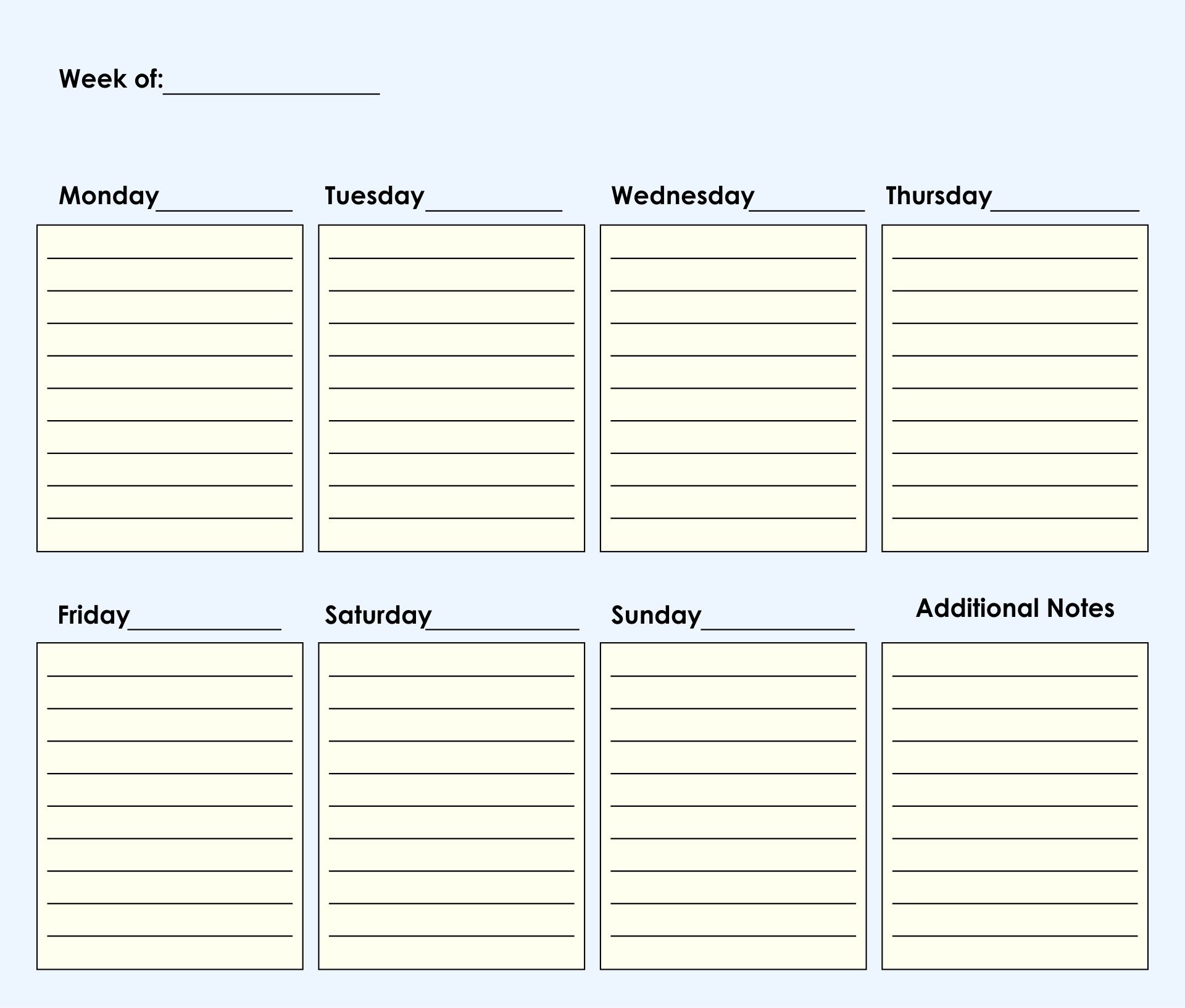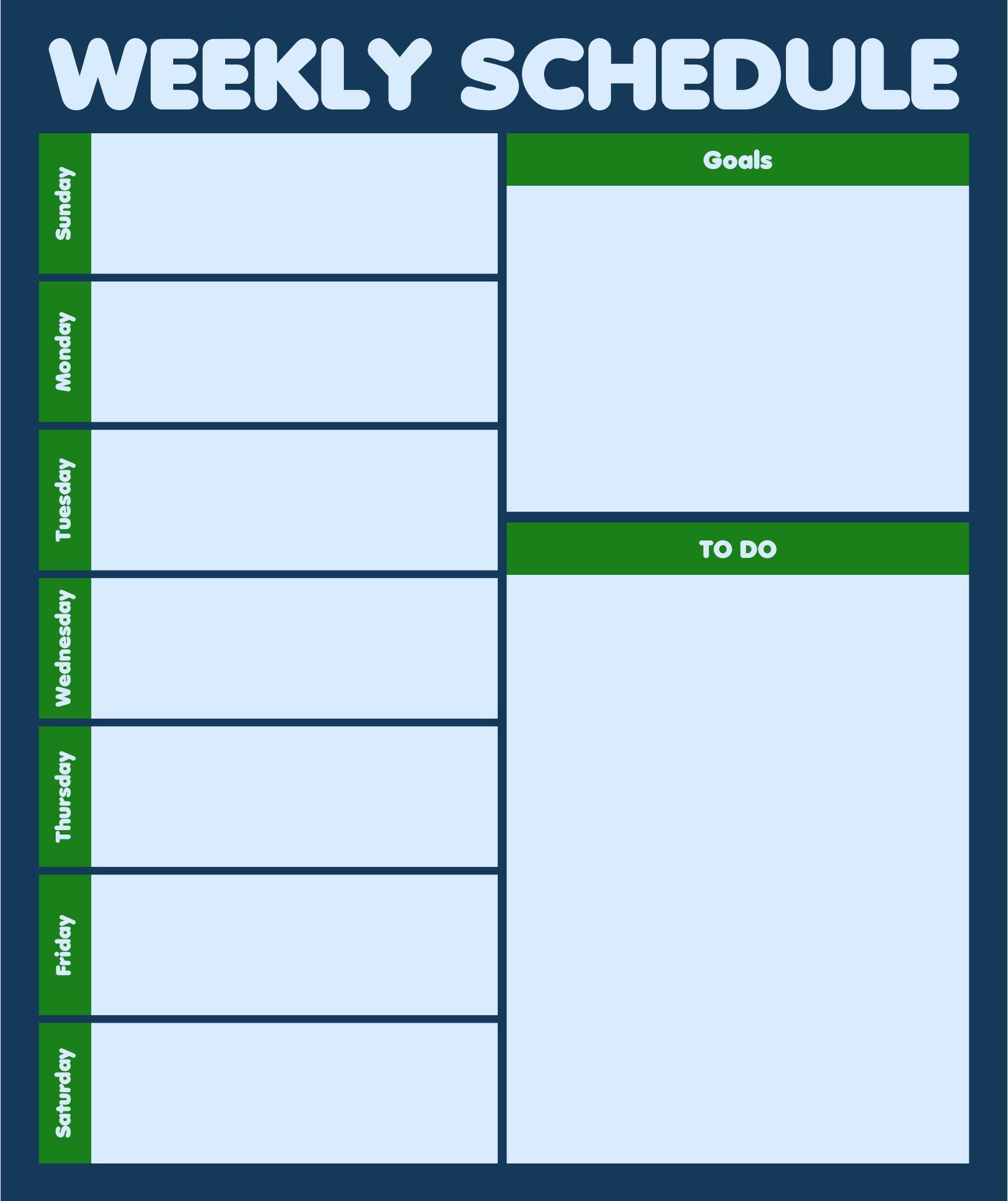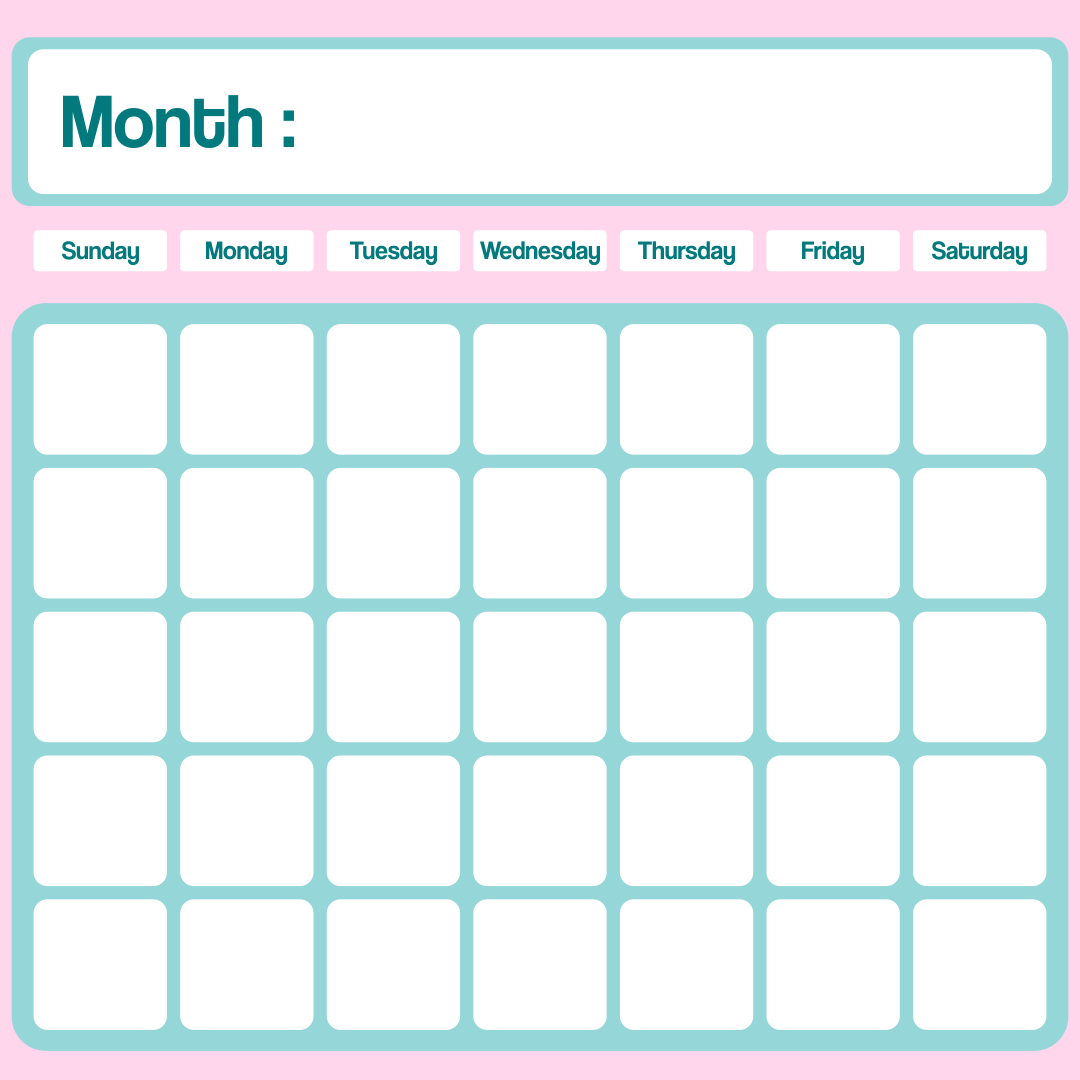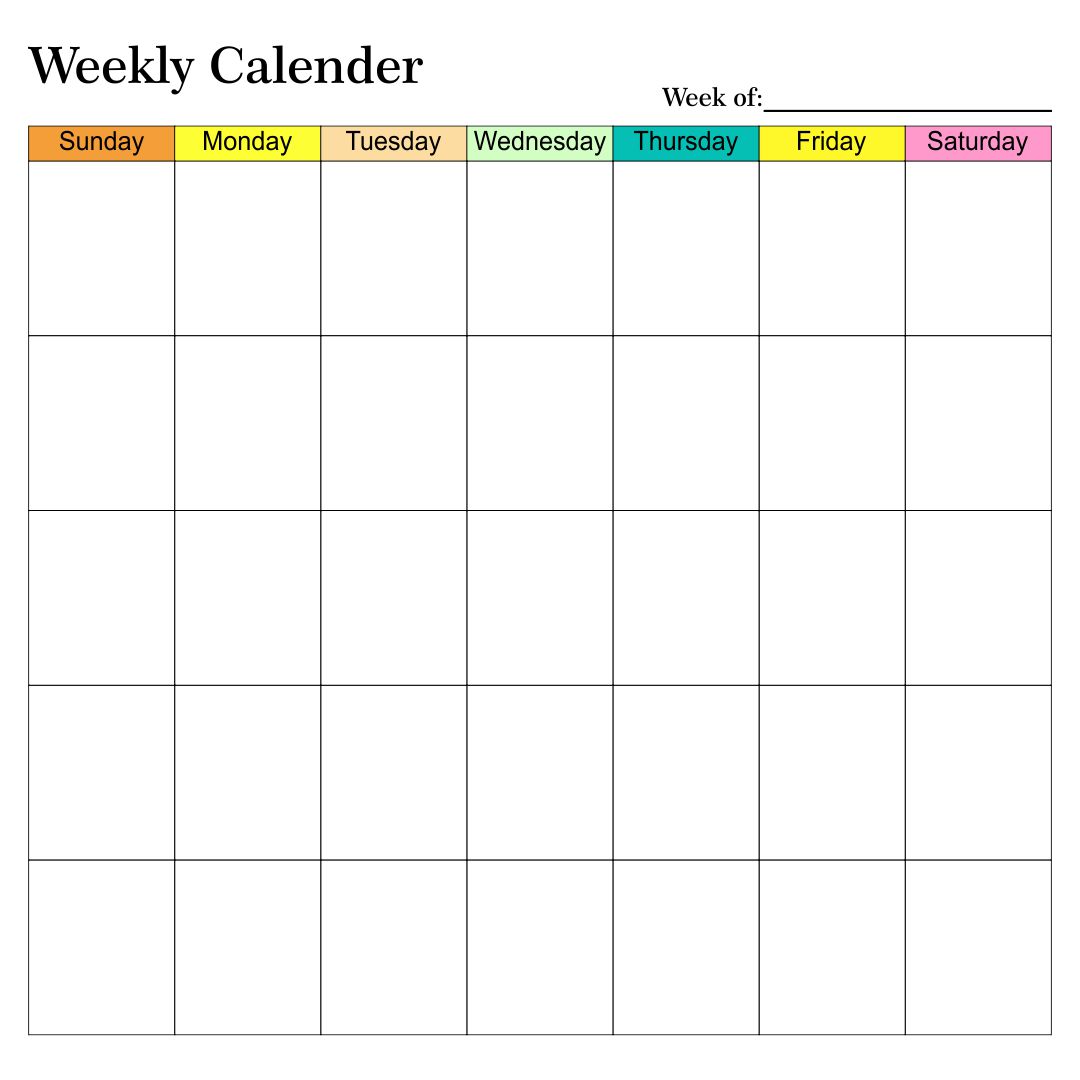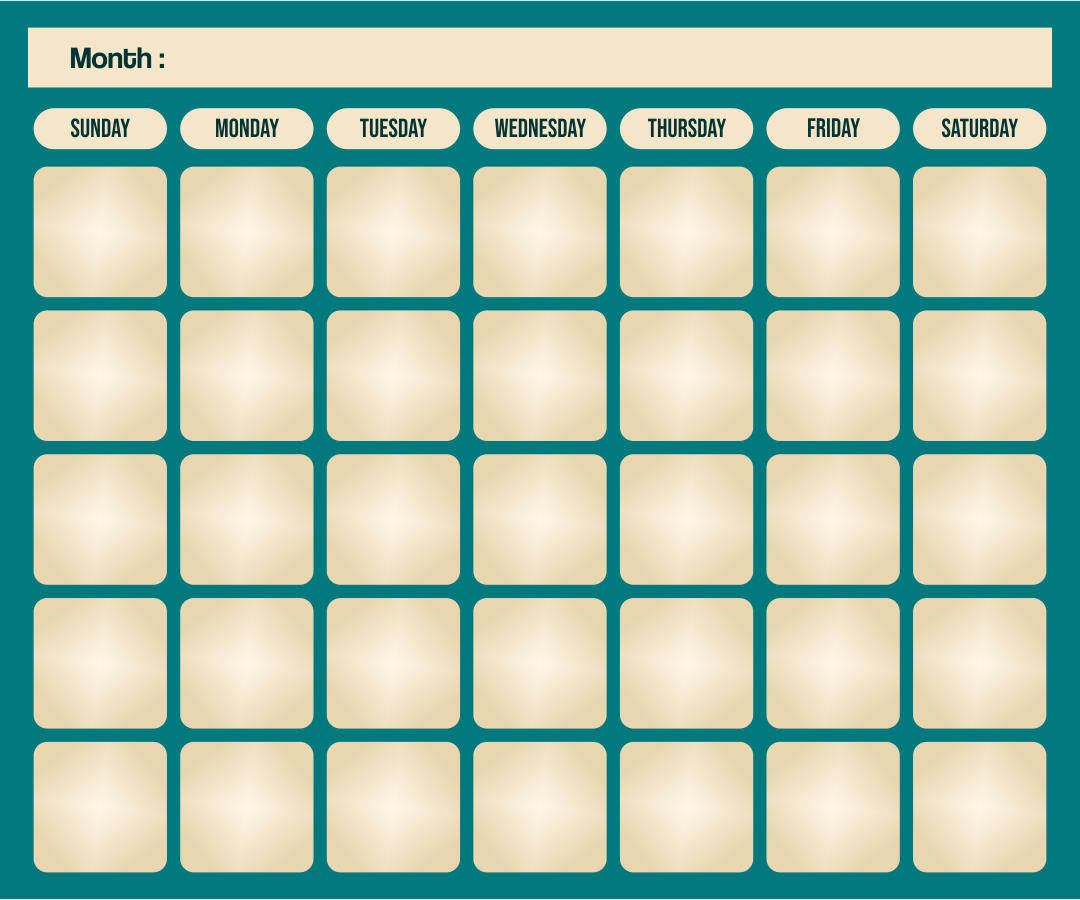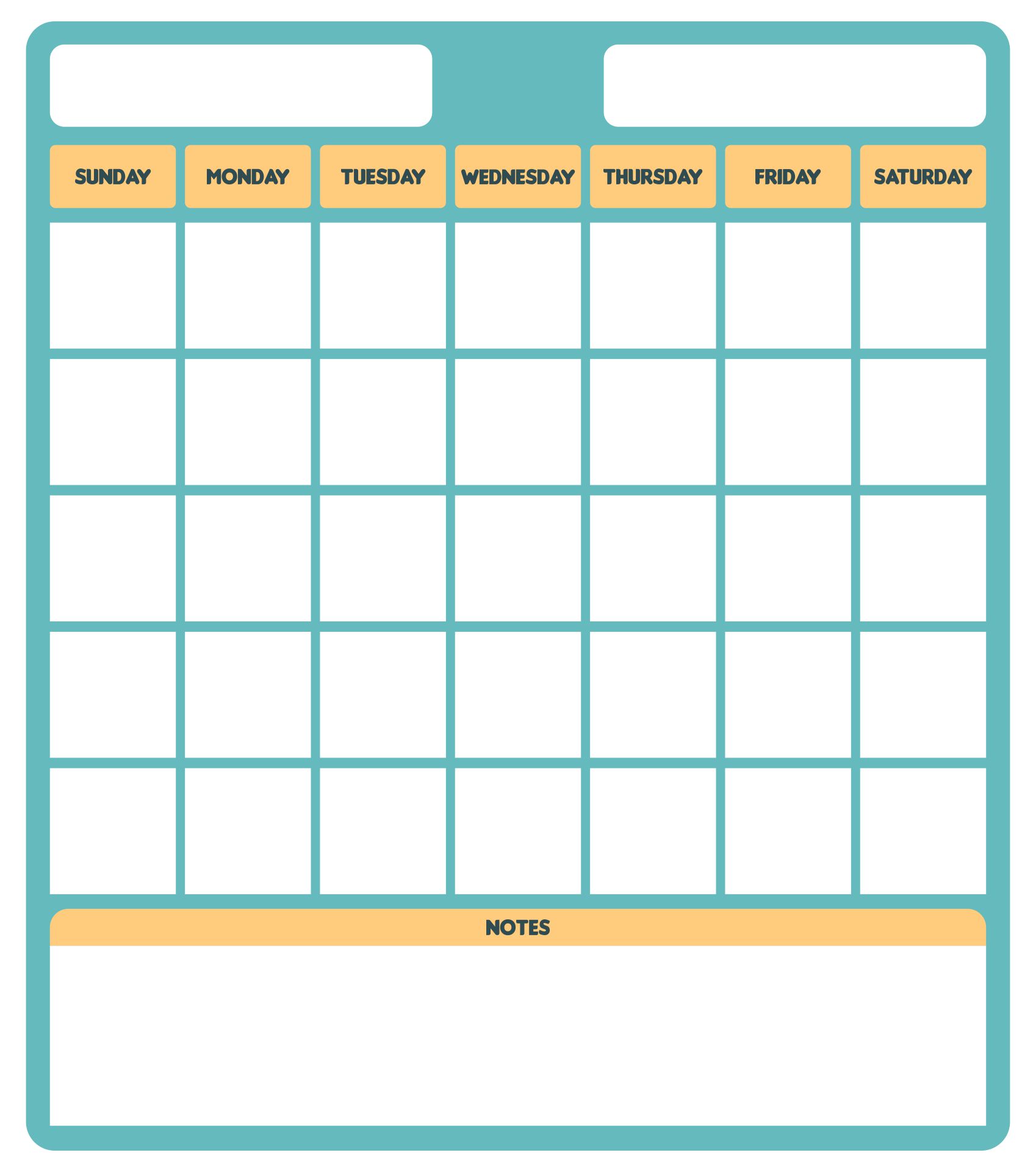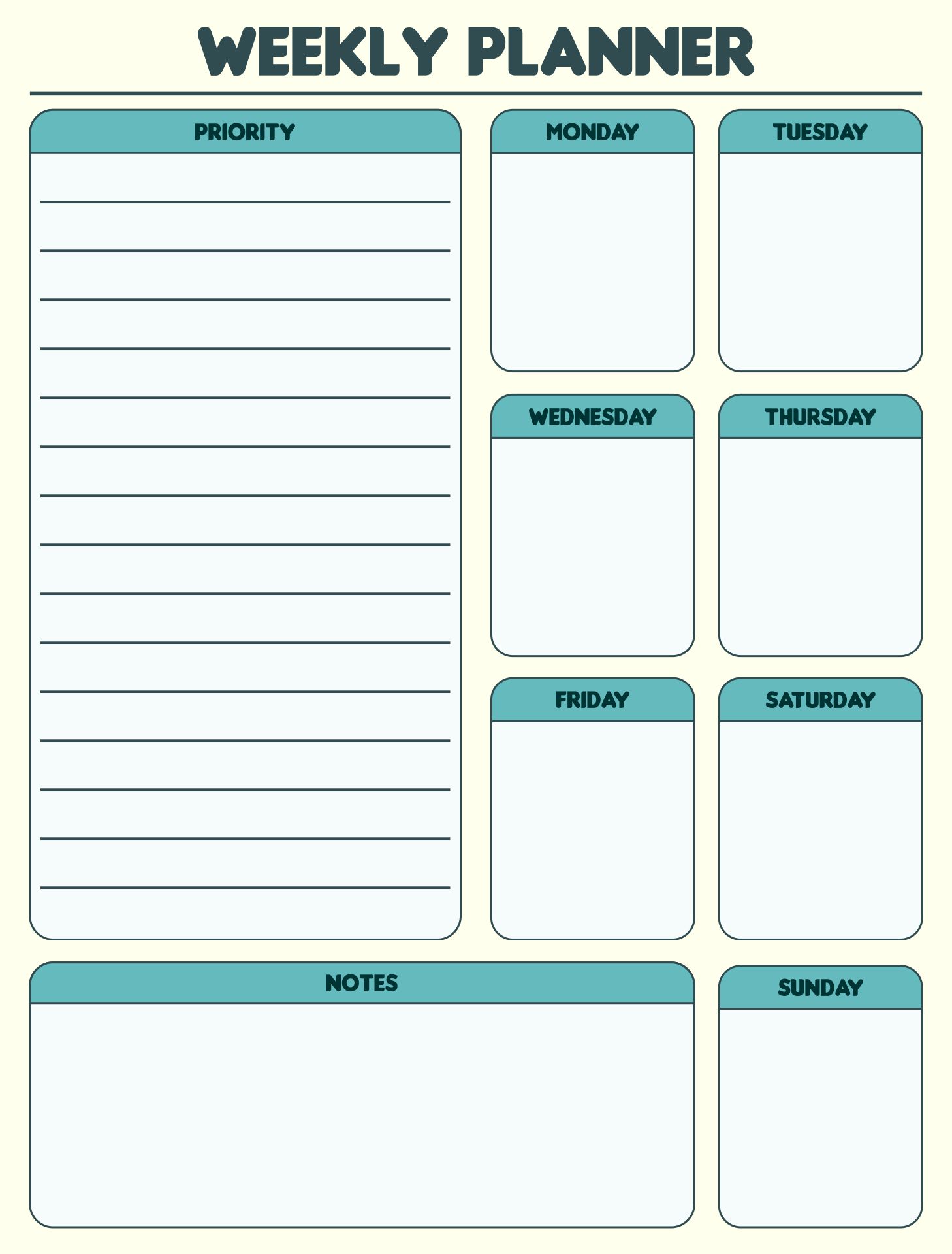 How do I organize my weekly schedule?
It is known that blank weekly calendars templates are helpful for us to organize our schedule. However, when we have our download the template, we don't know about what to do next with it. Well, we actually need some tips to utilize our blank templates. Here are things that we can do to organize weekly schedule with weekly calendars templates:
Prioritize what we need.

Create a schedule a day before.

Manage the time wisely, without spending too much for taking a rest or too much working.

Use blank weekly calendars templates as a guide to put our schedules.

Mark the appointments as soon as we have made it.
---
More printable images tagged with: