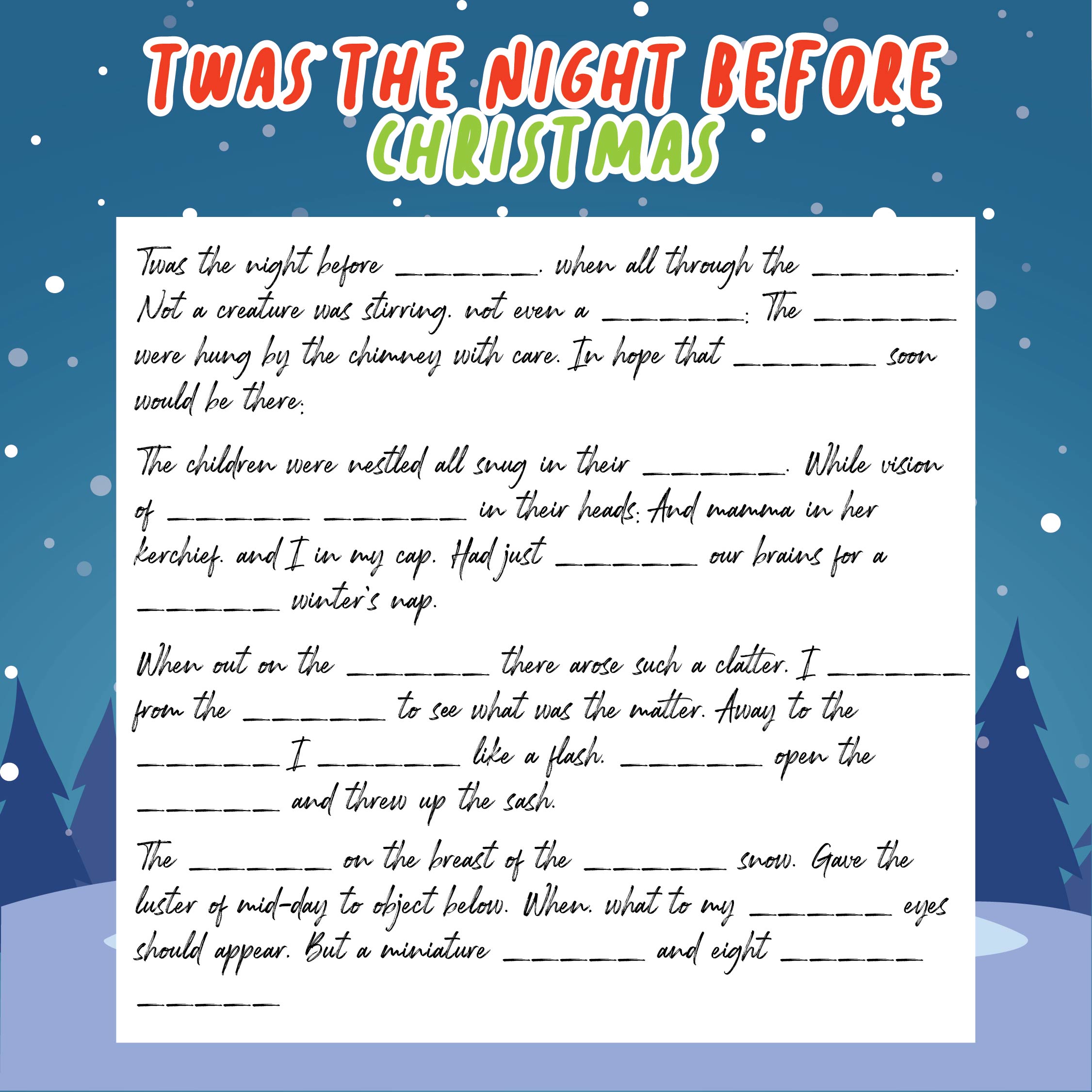 What is Night before Christmas Mad Lib?
The night before Christmas mad lib is a mad lib story of the Night before Christmas. Some of the mad libs use the popular story of Night before Christmas, but some people create their own version of the night before Christmas. Yes, you can use a popular story to play mad lib. This will be easier when you use a popular story because one, you don't have to write a whole story of your own, two, the player already familiar with the story, and three, the result will be even funnier when you fill-up the mad lib with random words from the word cards.
How do You Make a Night before Christmas Mad Lib?
It's easy. You can look up the original story of the night before Christmas, get rid of some of the words you want to hide, and leave the sentences incomplete. You can then make the word cards to use to complete the story. If you want to write your own story, you can use the story in your family. What is your tradition on the night before Christmas? What are you used to doing together? Is there a particular event that is so memorable for all the family members from the previous Christmas? Write them all down and do the exact same steps above to turn it into a mad lib.
How do You Play Mad Libs?
There are two ways you can play mad libs. The first way is one player reads an incomplete sentence out loud and the other players pick a word randomly from the words card deck. All players vote to choose one word they think is the most suitable or most ridiculous as the word to complete the sentence. The second way is to play it the other way around. Each player states a word to complete the sentences without knowing the stories. The players should all be clueless. Every word from each player is then listed and used to complete a story. One player then reads the completed story out loud.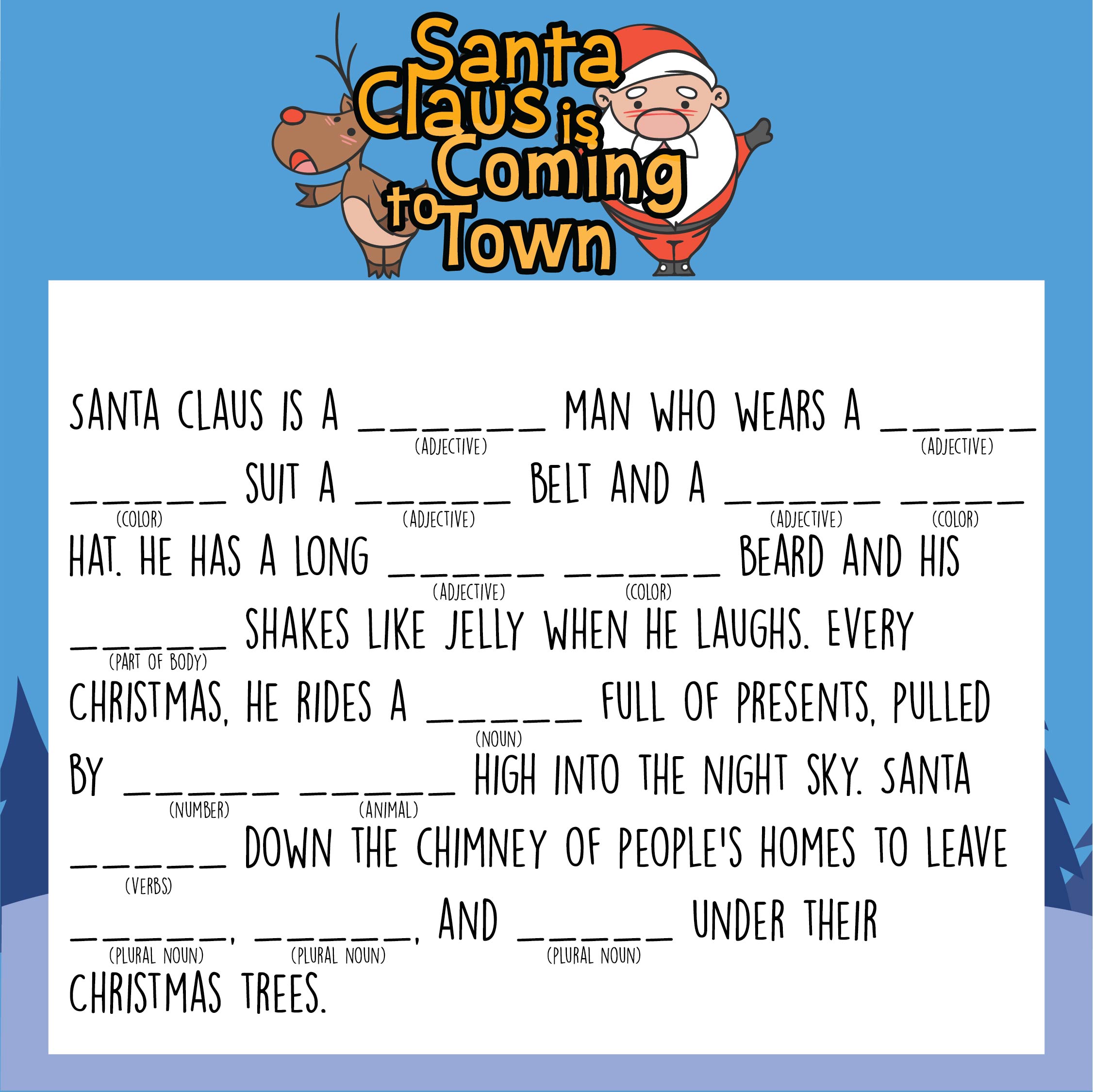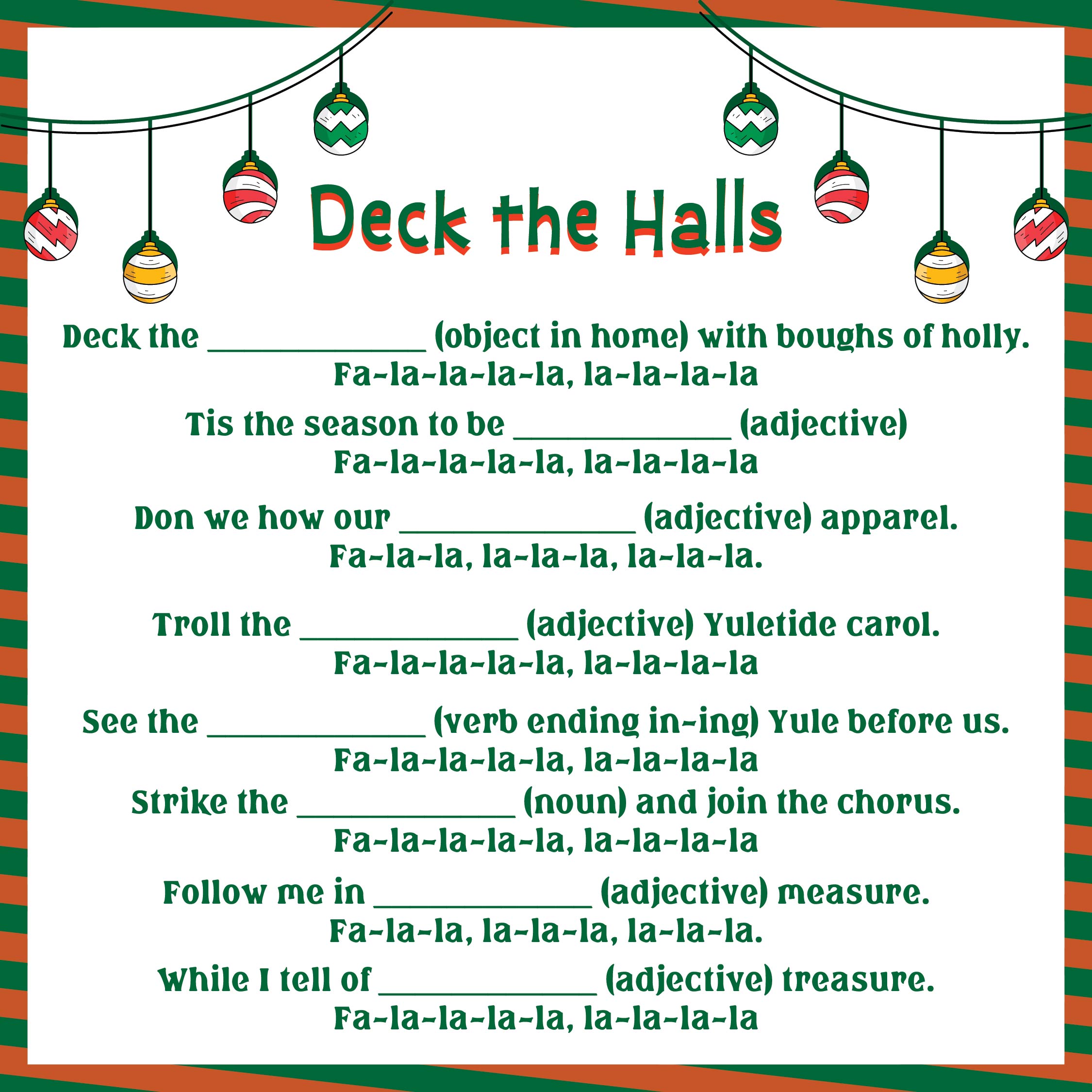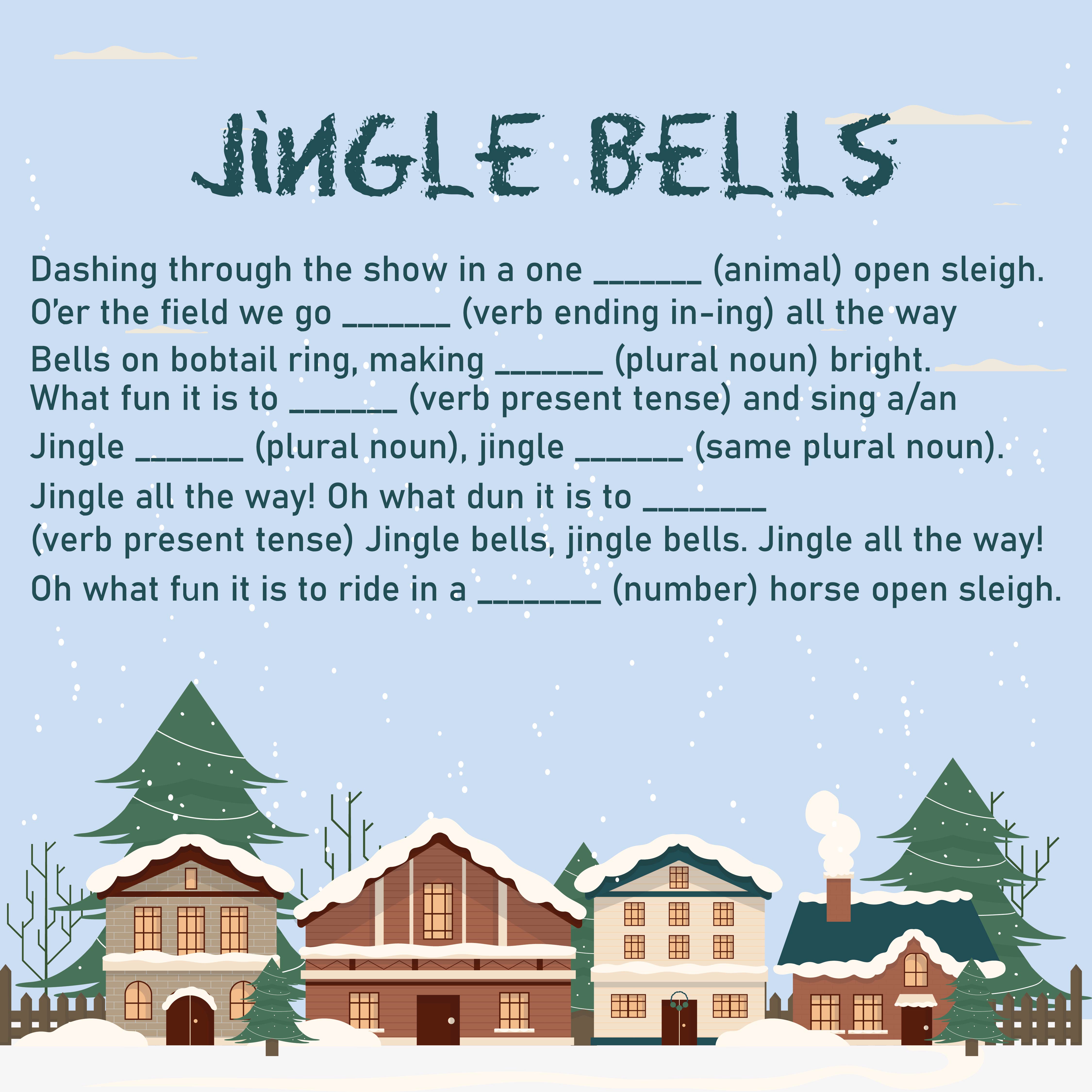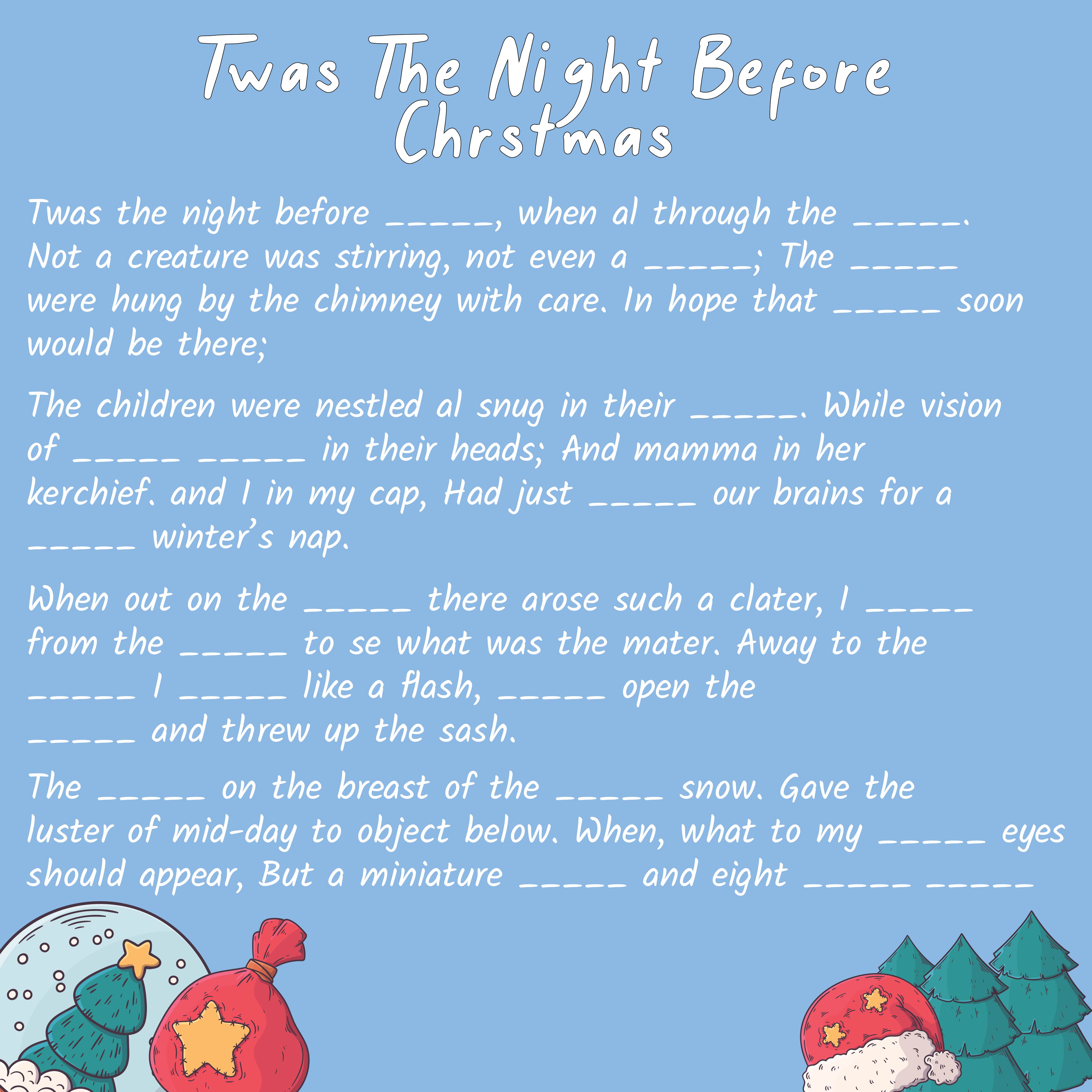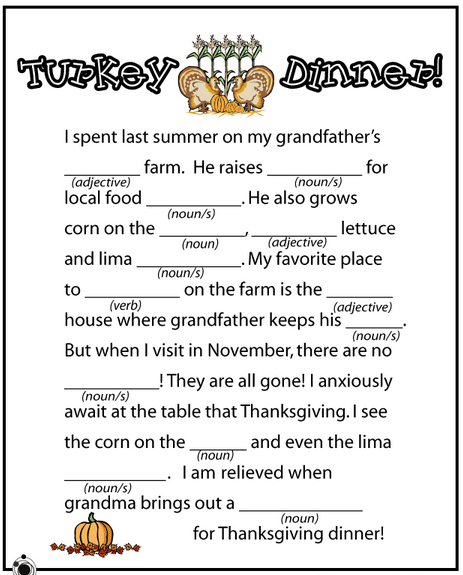 Is Mad Lib Educational?
Most of the time, mad libs are played to pass time and have fun. But you can make it educational by creating mad libs that are not just funny. You can teach your children the difference between nouns, adjectives, verbs, etc while completing the story. You may don't want to use the random words method if you want to make this game educational. Instead, you let the kids choose the suitable words for the sentences.
---
More printable images tagged with: