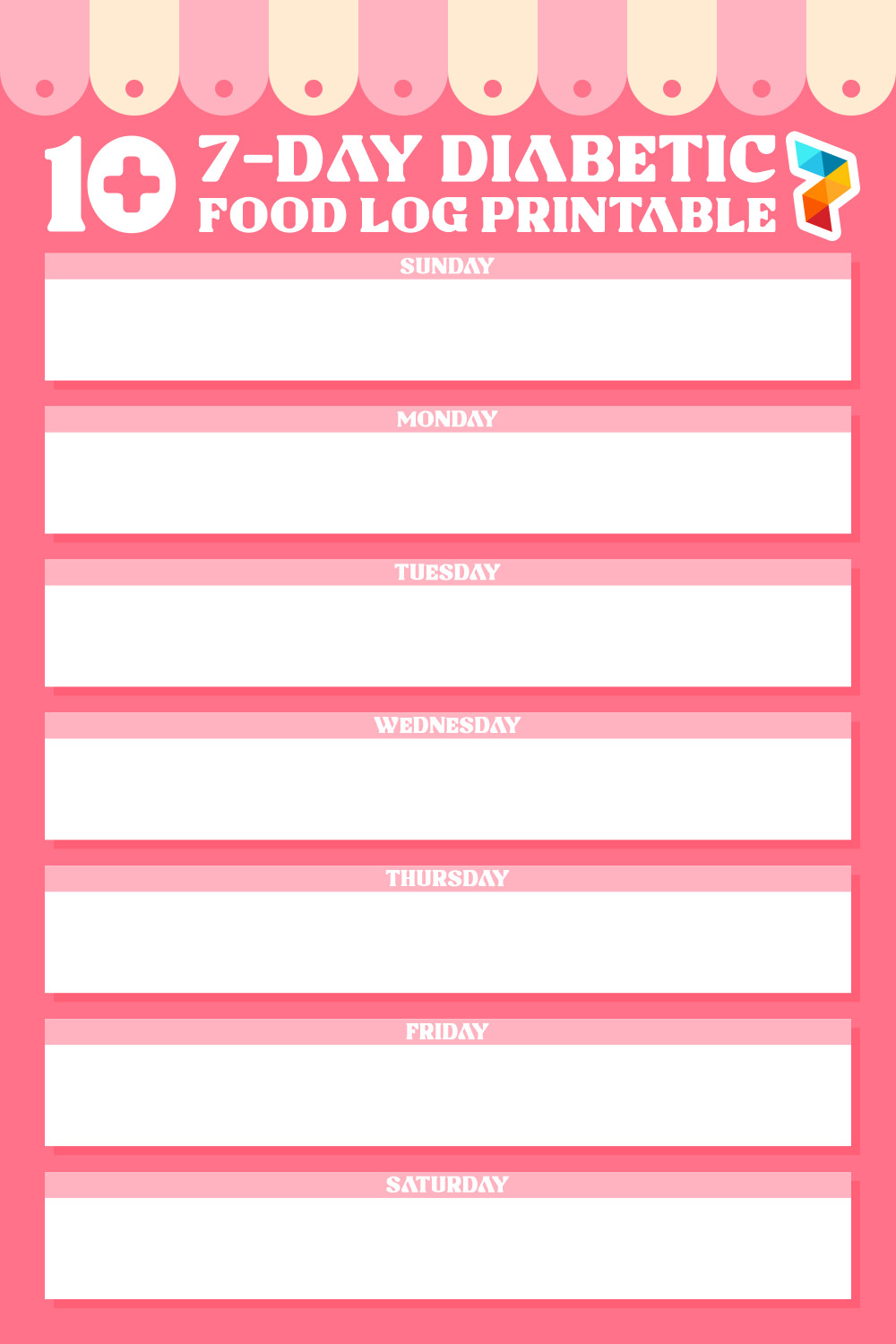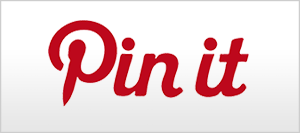 7-Day Diabetic Food Log Printable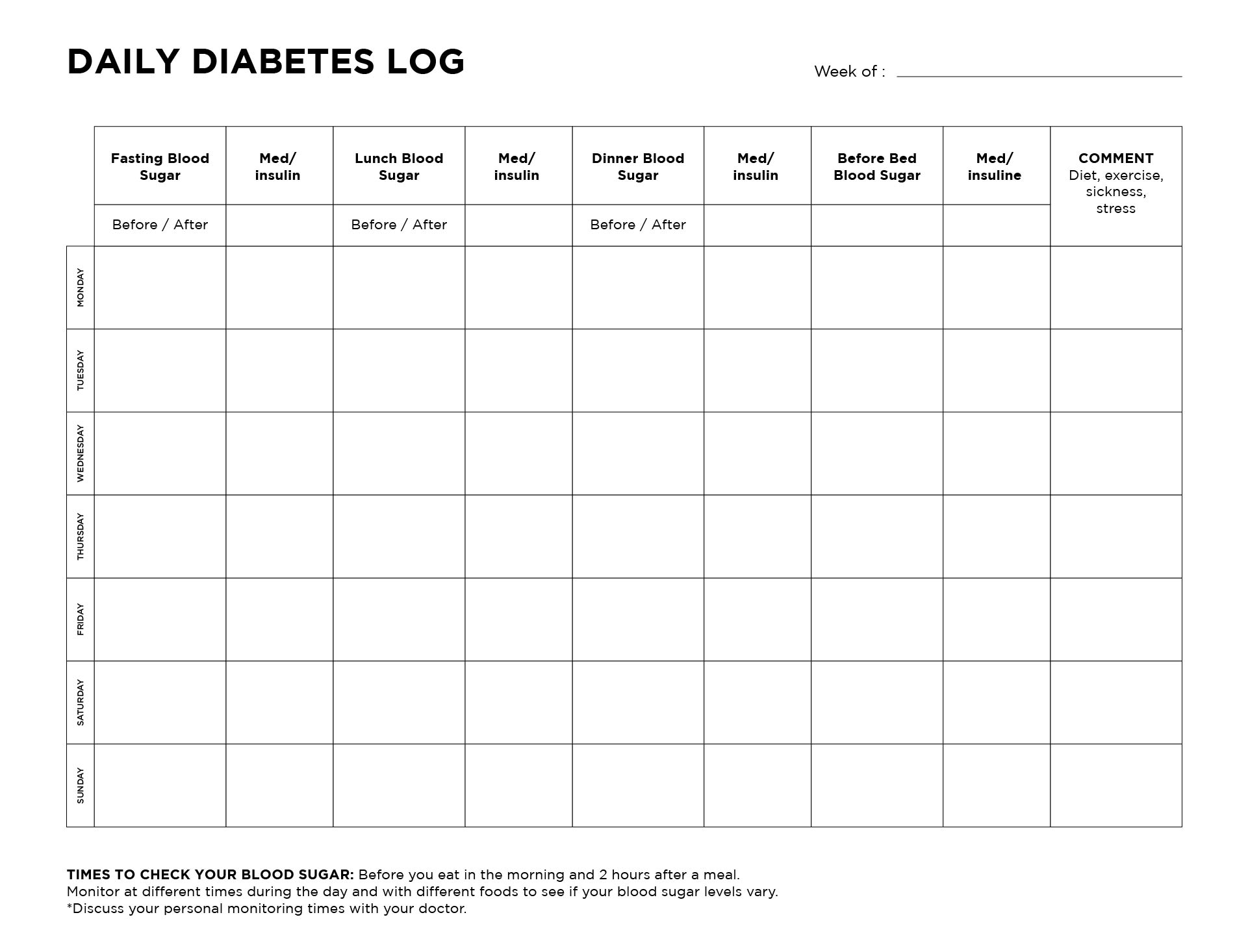 How to create weekly tracking food records?
Being aware of your condition is such a matter. Therefore, tracking your condition by writing weekly food records is also important, especially for diabetic patients. You can create your diabetic food log using a computer. Actually, there are many templates that you can download from the internet, but if you think customizing the design and template is better, here's for you. Create it by starting to write what you need to track. You can track your calories, carbs, sugar, and fat in everything you consume. Create each table of it. Before placing these tables, you can create a column for your food and beverages name. On the last part of the table, write your glucose level also whether it decreases or increases. Remember to create the table for seven days. After it's complete in a week, you can make a conclusion about your glucose level whether it is stable or fluctuating. You can print it and fill it with a pen to make it easier incomplete your log food. This kind of table is pretty complete to track your condition. If you want to go with the simple one, you can just record your weekly tracking food by writing your blood glucose once a day. These are how you can create weekly food records to track your condition, especially your blood sugar. It is very important to always aware of your health. Start to track your food record and maintain your healthy life.
What should you consider in creating diabetic meal planning?
Planning your daily meals is required for diabetic patients. Despite knowing the sugar contains, planning your diet meals also means constructing the nutrition that you need as a diabetic patient. A good meal will contain starchy veggies, lower sugar, and refined grains. Here's what you should consider to planning your meals as a diabetic patient. Counting your carbs consumption is required. Eating too many carbs will cause high blood sugar, so it's really important to count the carbs consumption in each food that you eat. You can consult with your doctor about how many carbs you need in a day to maintain your sugar blood regarding your condition. The plate method is also important. The half portion of your plate needs to be filled half for non-starchy vegetables such as green beans, broccoli, cauliflower, cabbage, and carrot. One-quarter for proteins like chicken breast, eggs, tofu, and turkey. The leftover part will be placed with carbs food like brown rice, low-fat pasta, potatoes, peas, fruit, and yogurt. The food portion is important for your meal planning since it defines how much nutrition from a portion of food you eat. Getting the right portion of food also helps you to manage blood sugar and your weight. Planning your meals as a diabetic patient is quite tricky. As a suggestion, you better do a consultation on your daily needs nutrition with the doctor. By doing consultation, you will know how much exactly food nutrition you need, schedule what you have to eat, and also the budget that you might spend. All those things will be clearly explained if you see the expert. This is what called that maintaining a healthy life is not easy, but it's always better than feeling the unhealthy conditions.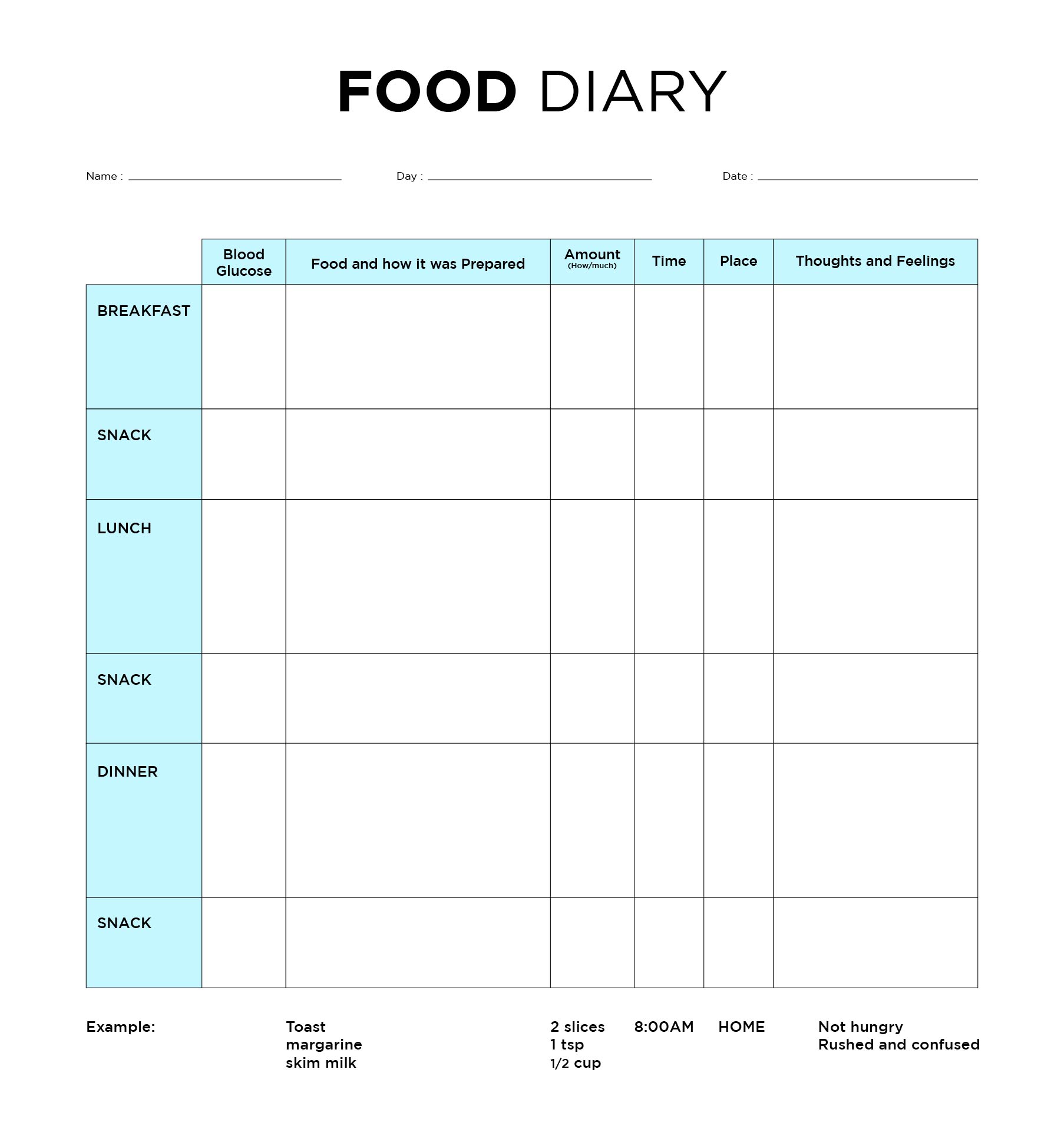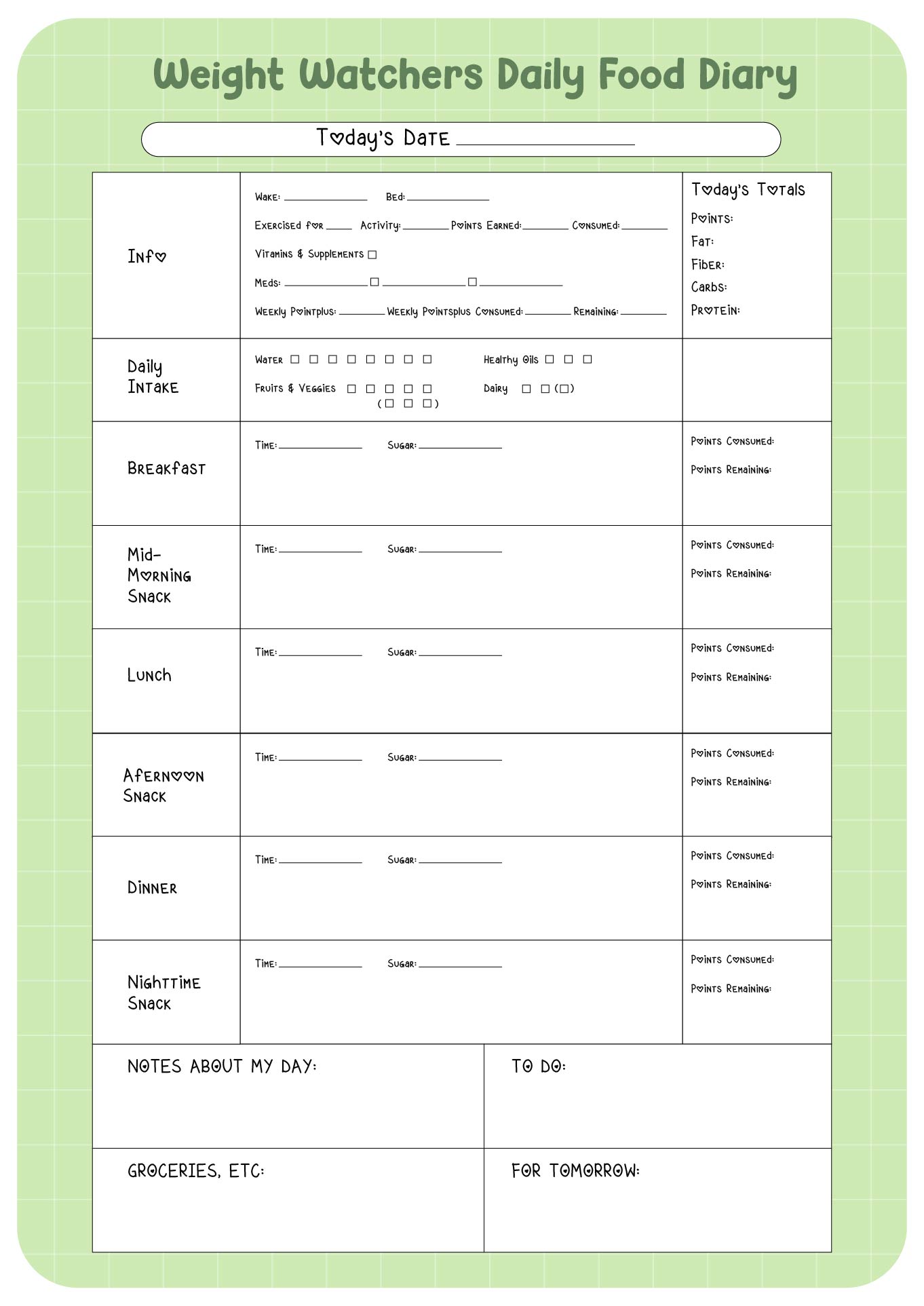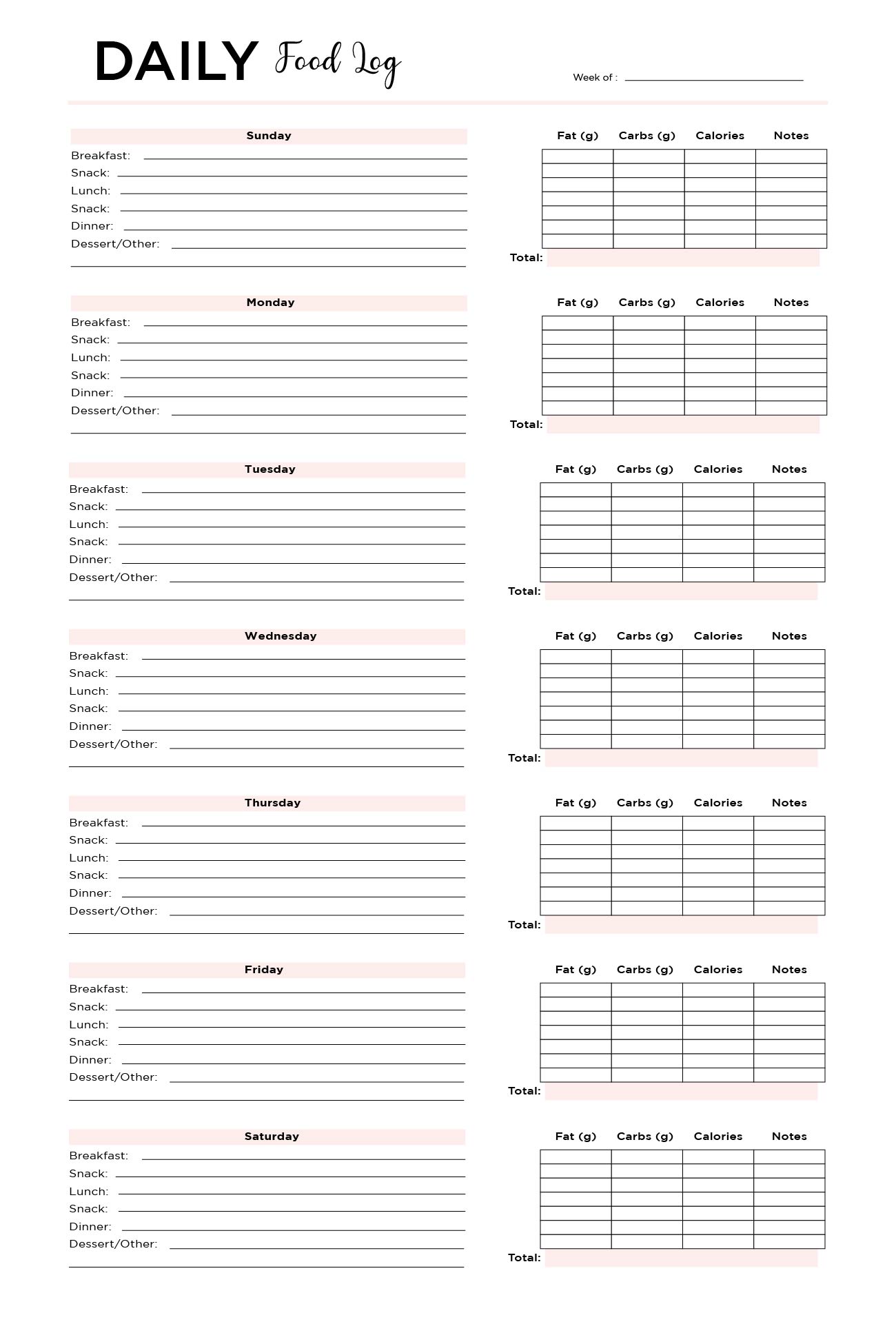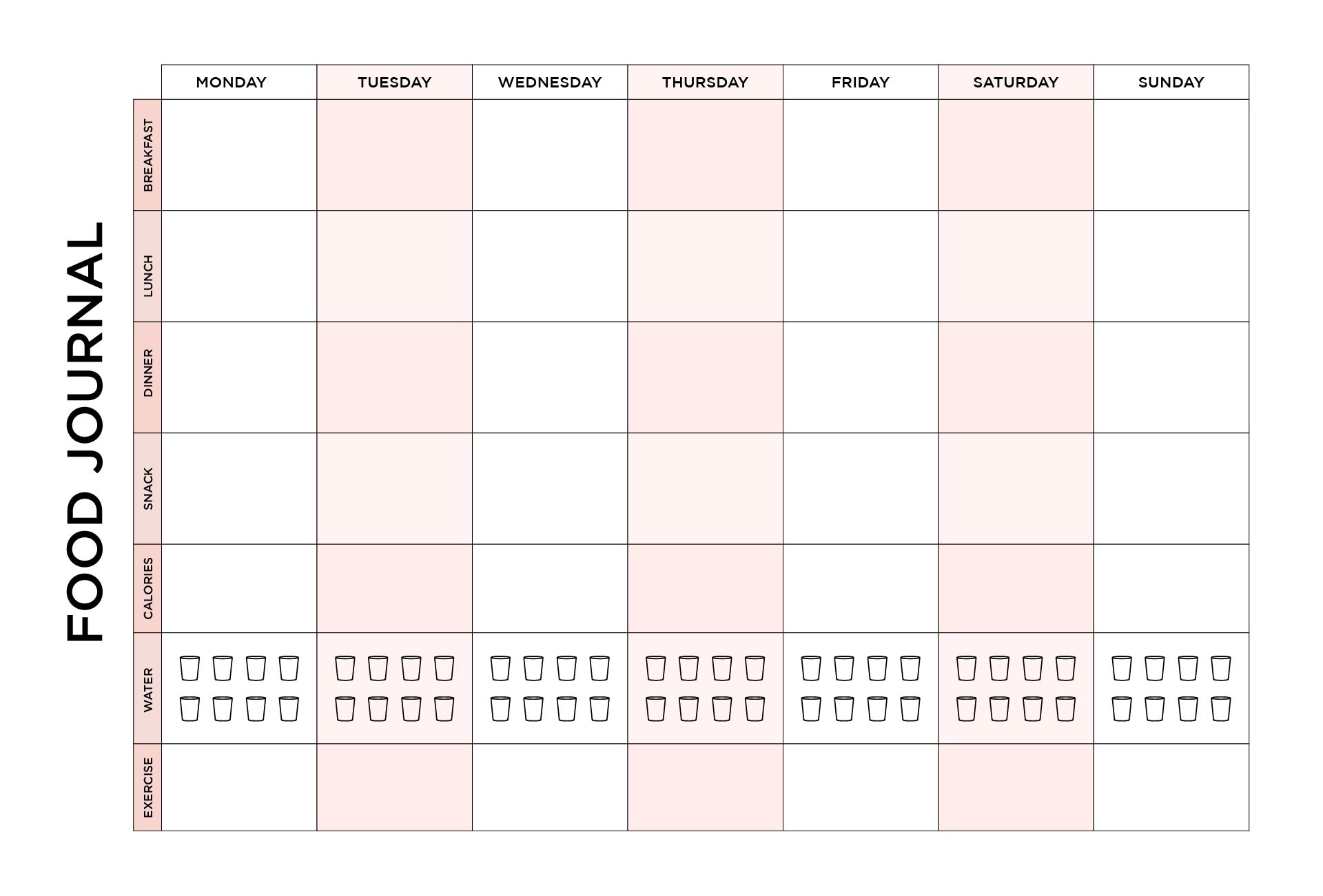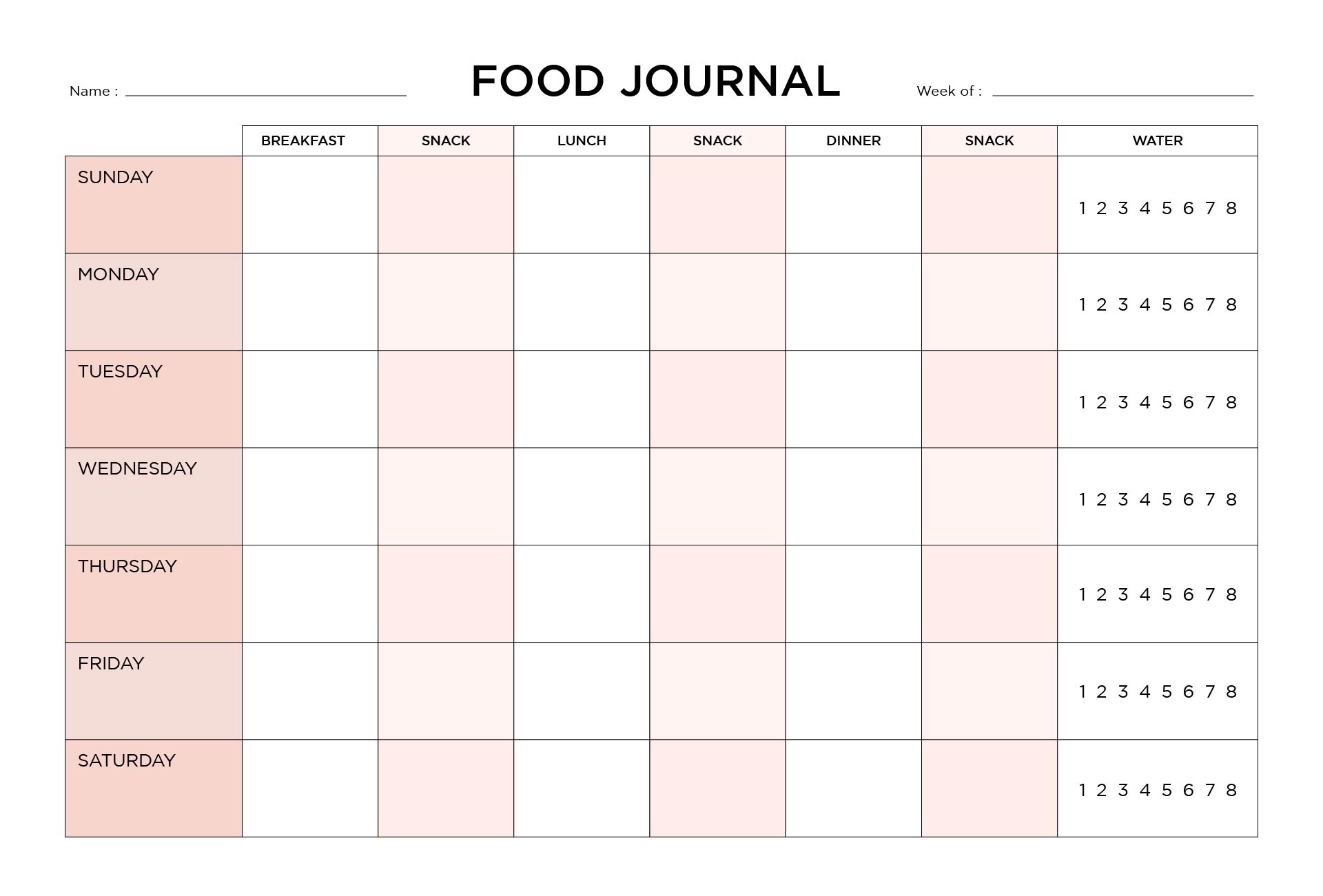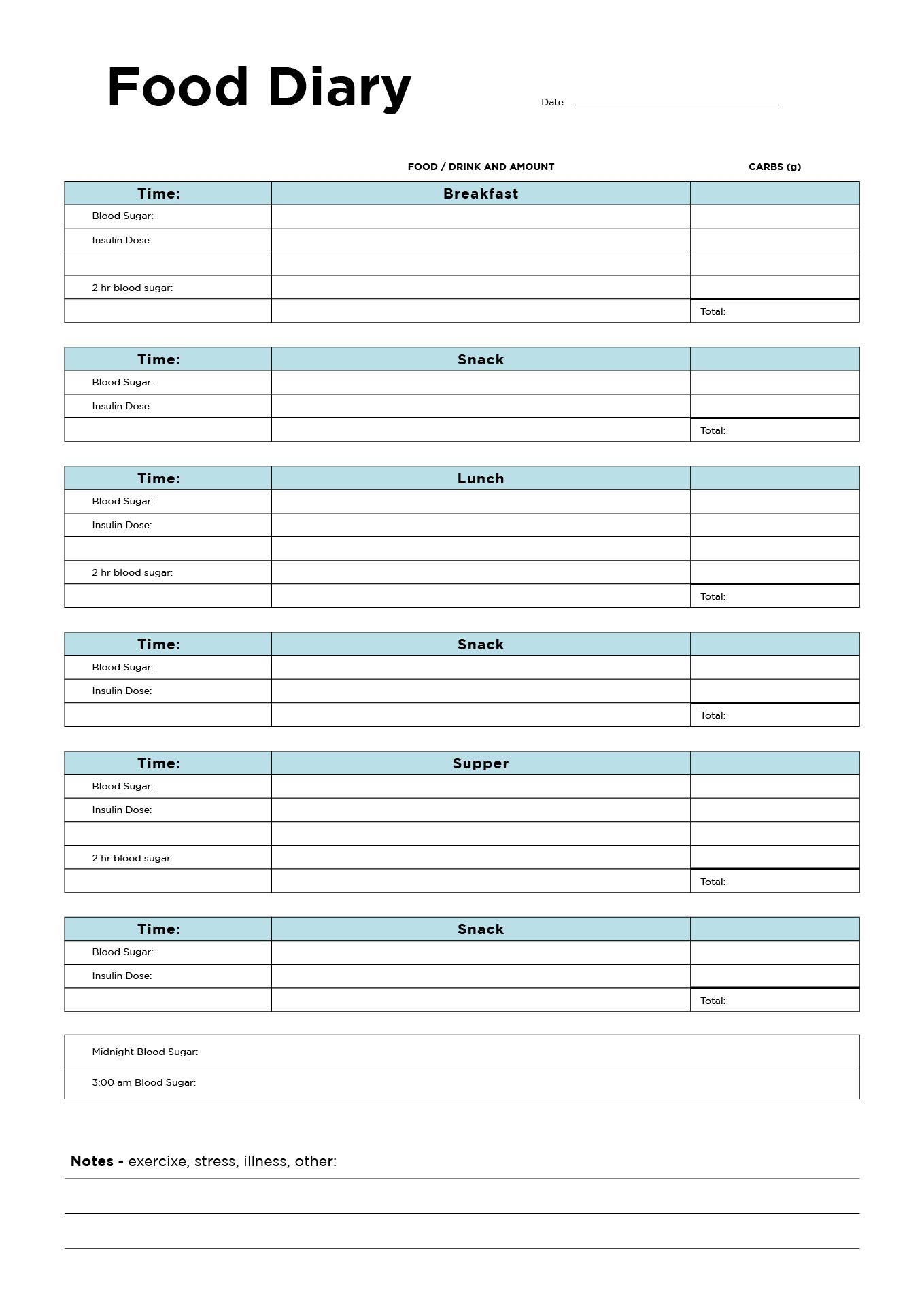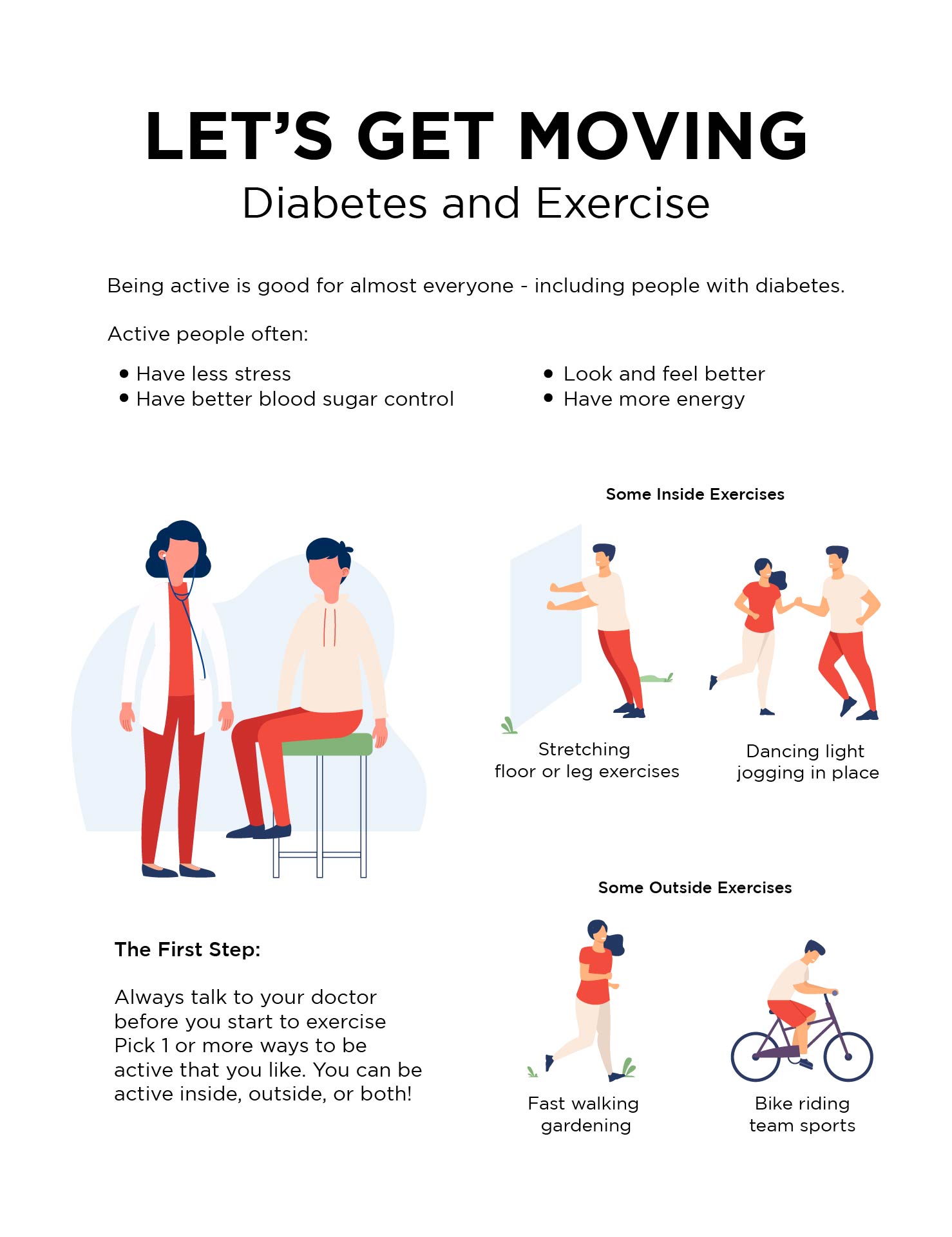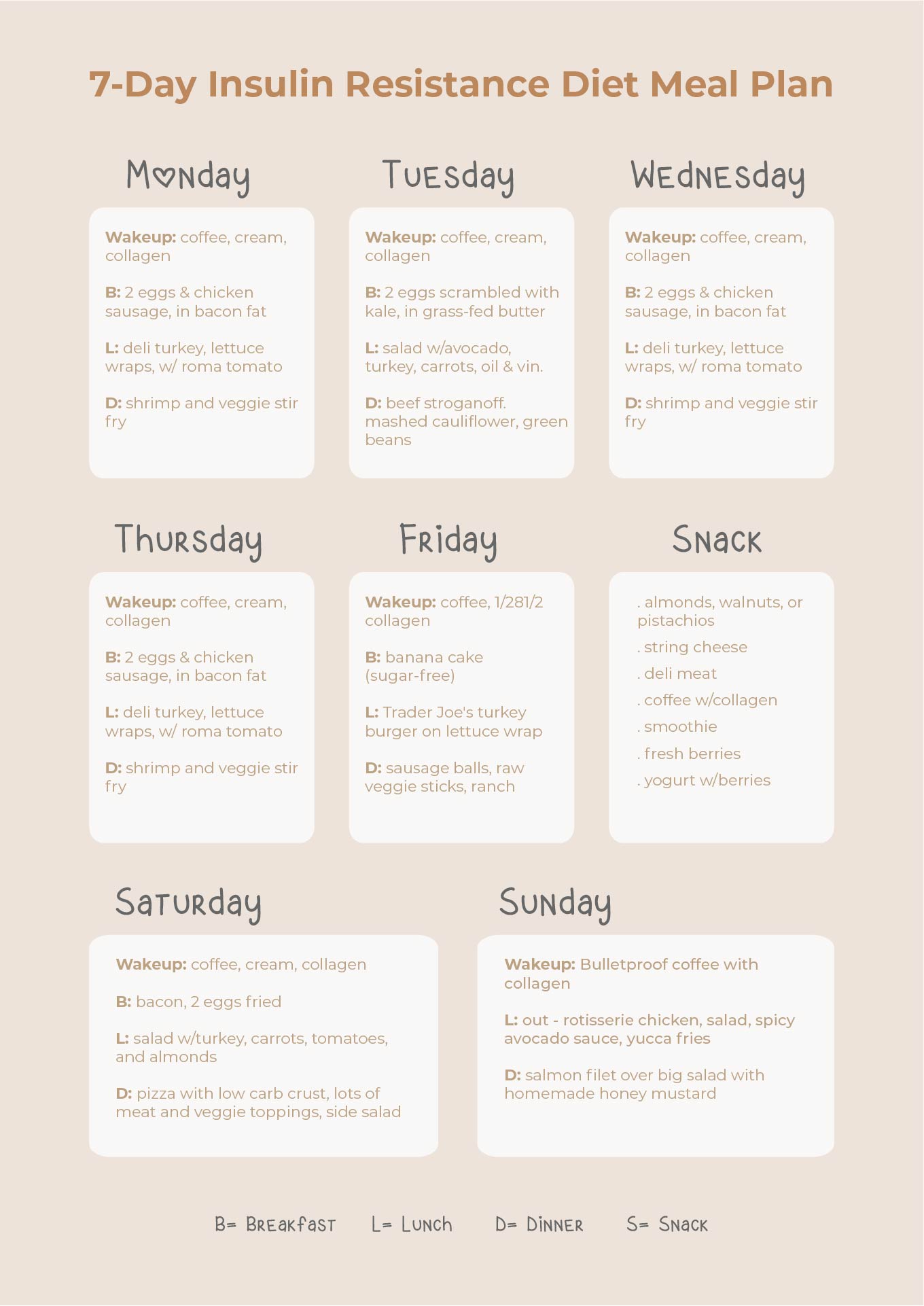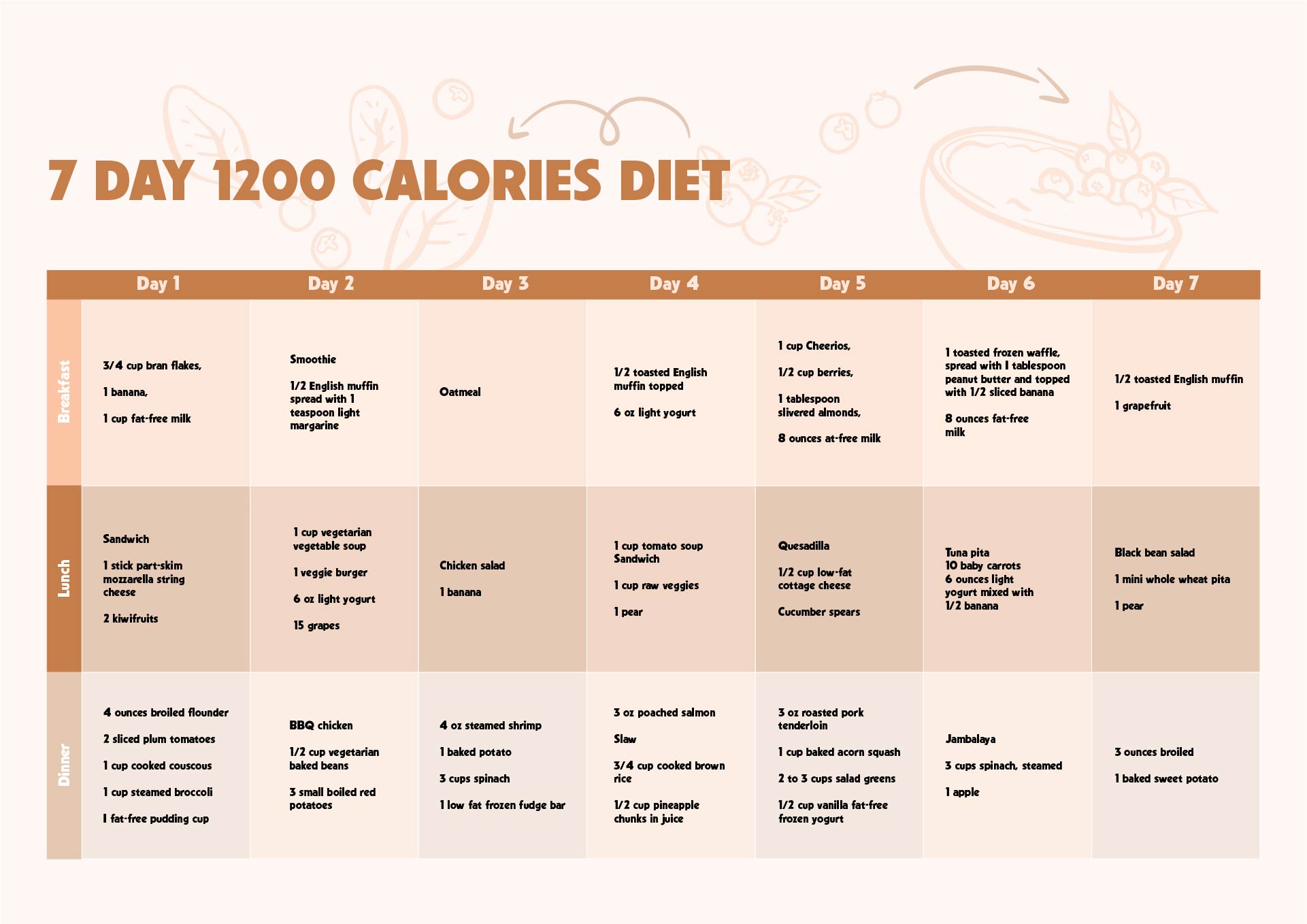 How to prevent you from diabetic?
It is never too late to make a lifestyle change to avoid diabetes and other serious diseases. Prevention is especially important if you are already at a higher risk of type 2 diabetes due to being overweight or obese, having high cholesterol, or having a family history of diabetes. By following these recommendations, you can change your lifestyle and avoid diabetes and other complications. Lose weight because it can reduce your diabetic risk by up to 60%. Being more physically active will have many advantages for you, such as losing weight and keeping your blood sugar stable. Aerobic exercises, such as fast walking, swimming, and running, can be done on a regular basis. Resistance training is also required. Resistance training can be accomplished through yoga and weightlifting. Eating healthy foods can help you avoid becoming diabetic. You can eat fiber-rich foods such as tomatoes, peppers, leafy greens, broccoli, cauliflower, beans, chickpeas, and low-fat grains. Eating fiber-rich foods can provide numerous benefits, including delaying the intake of sugars and reducing blood sugar levels, interrupting the absorption of vitamins, fat, and cholesterol, handling some risk variables that impact heart health, such as blood pressure and inflammatory, and assisting you in consuming less because fiber-rich meals are much more filling and energy-dense. It is necessary to stop smoking. Diabetes type II can be caused by smoking. By quitting smoking, you lower your chances of developing diabetes later in life. Drinking plenty of water will assist you in lowering the amount of glucose in your blood. You can drink infused water or herbal tea, both of which are high in nutrition. Drinking sweet beverages with a lot of sugar is not a good idea. These are the steps you can take to reduce your risk of becoming diabetic and live a healthier life.