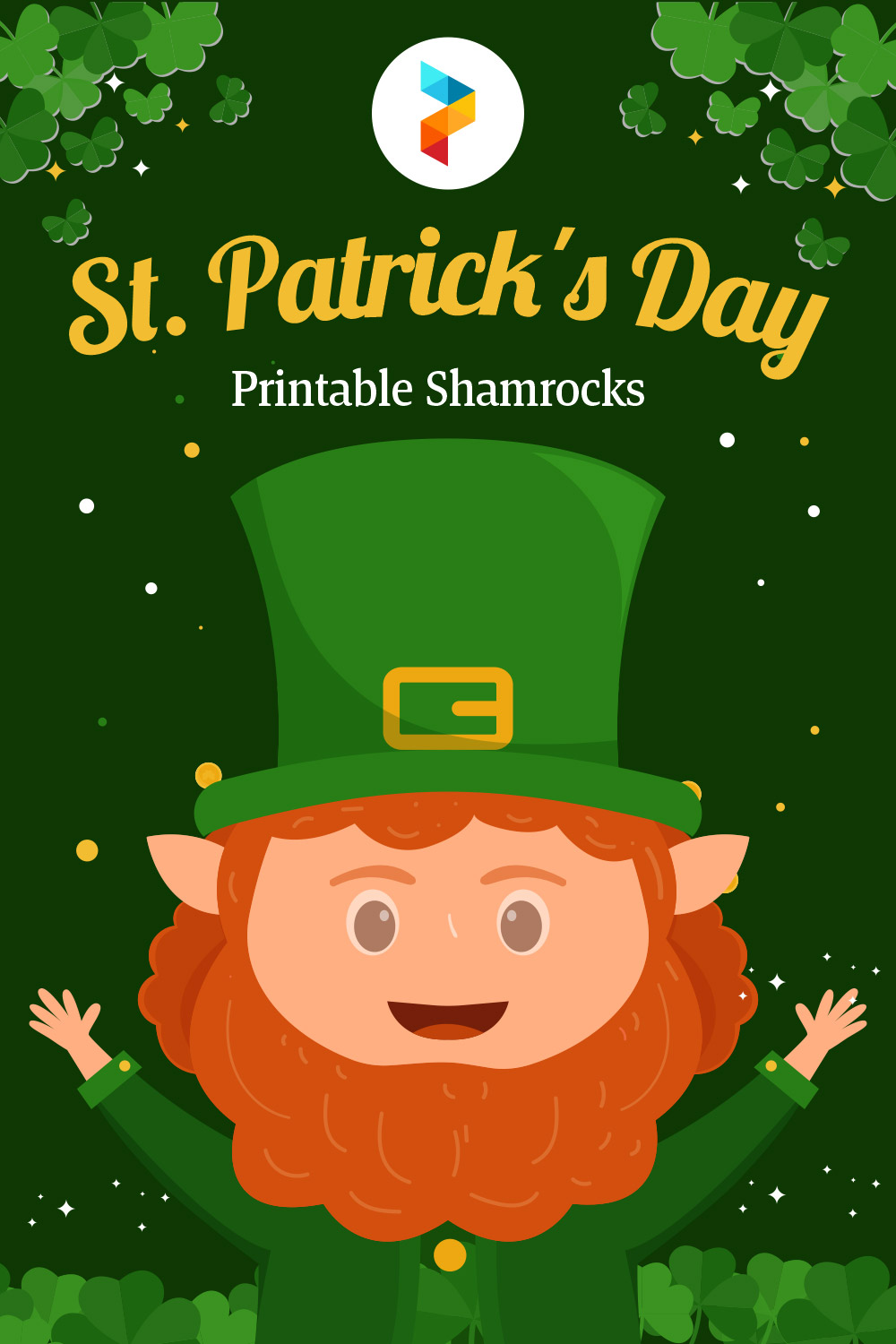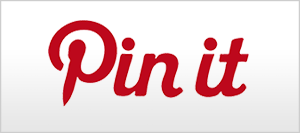 St Patrick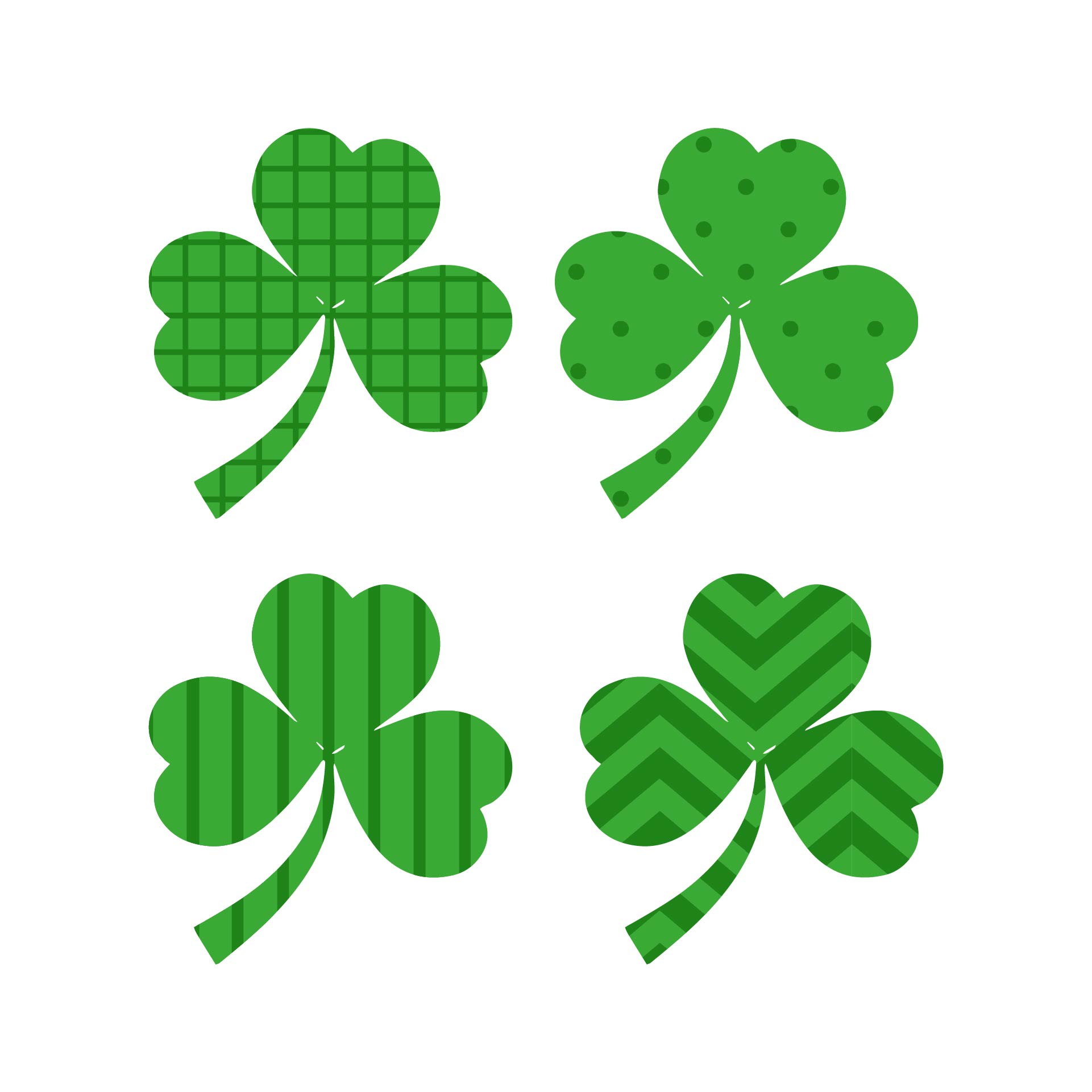 What are the elements of Saint Patrick's Day shamrocks?
To analyze between the usual shamrock and the shamrock specifically used for Saint Patrick's day, we can see the design. In nature, the leaf is a young sprig with three parts. It refers to both the species of Trifolium dubium and Trifolium repens. It was initially used for medicinal herbs and a popular pattern in the Victorian era. The general one mostly has green leaves with shades.
Some parts are lighter and the others are darker. Meanwhile, the design for Saint Patrick's Day mostly uses additional attributes such as a hat, a rainbow, or an elf. Some of them even have little hearts on them. However, the most telling part is the word. It has a saying of 'happy Saint Patrick's Day in the middle. The fonts usually have white color.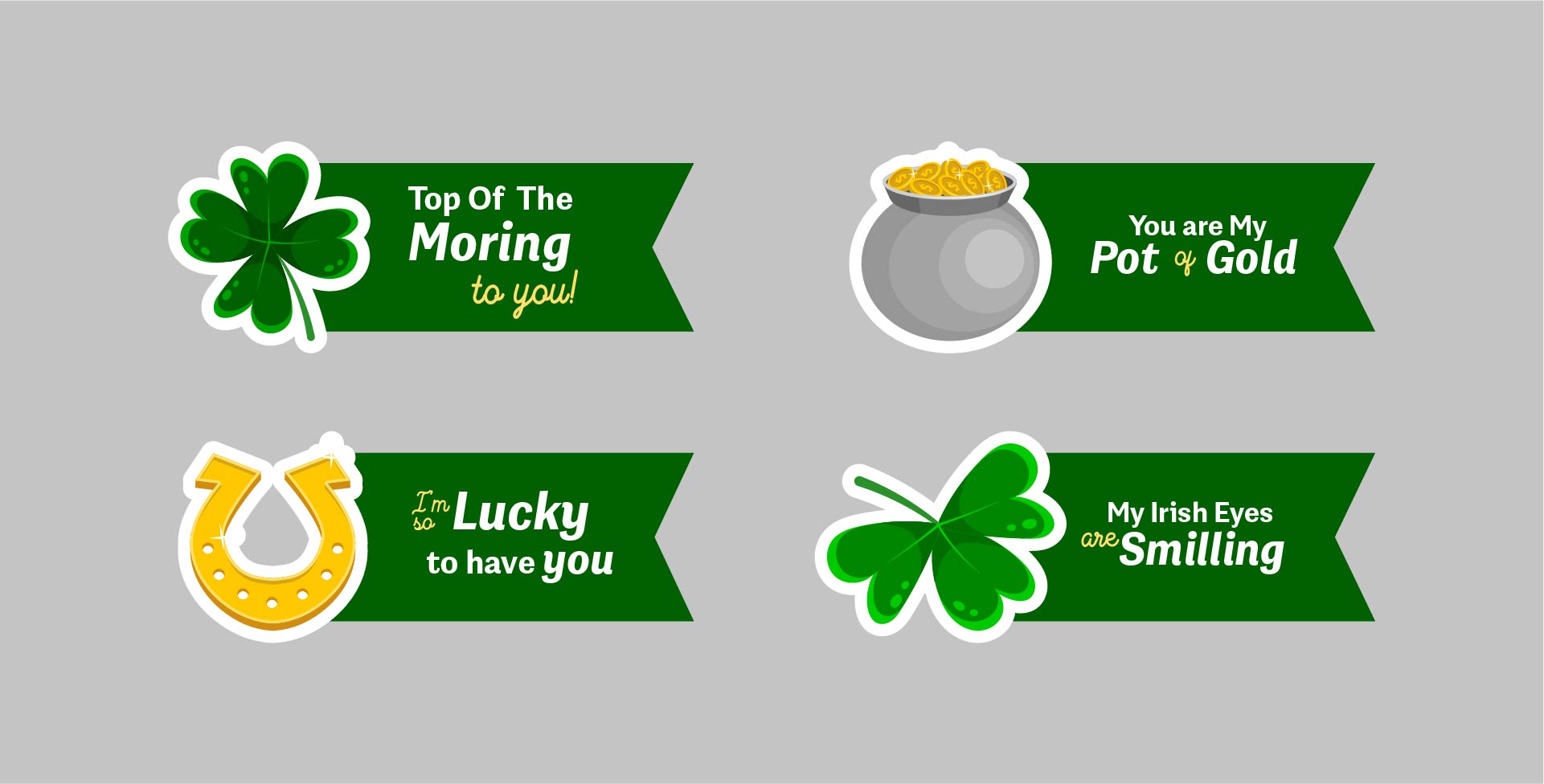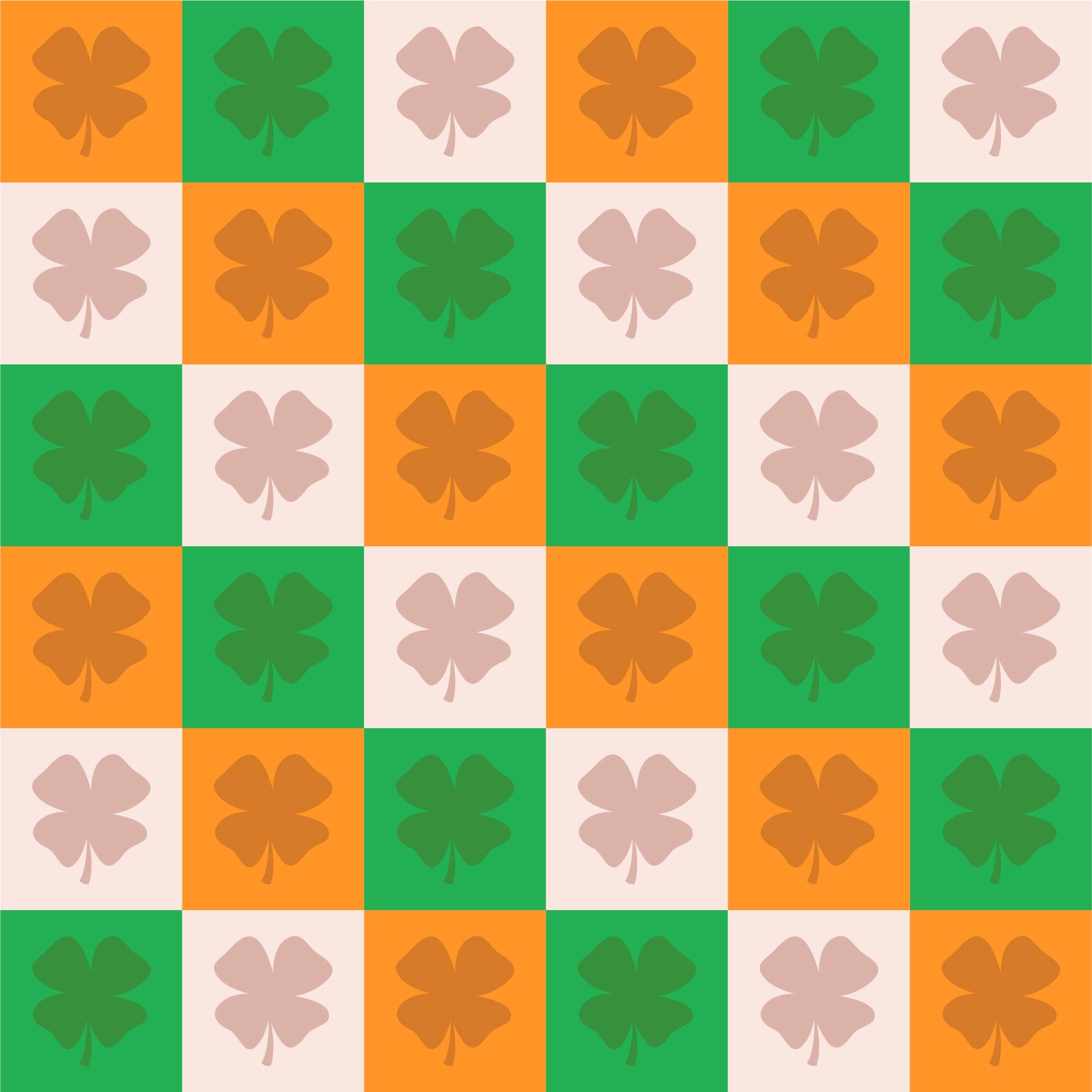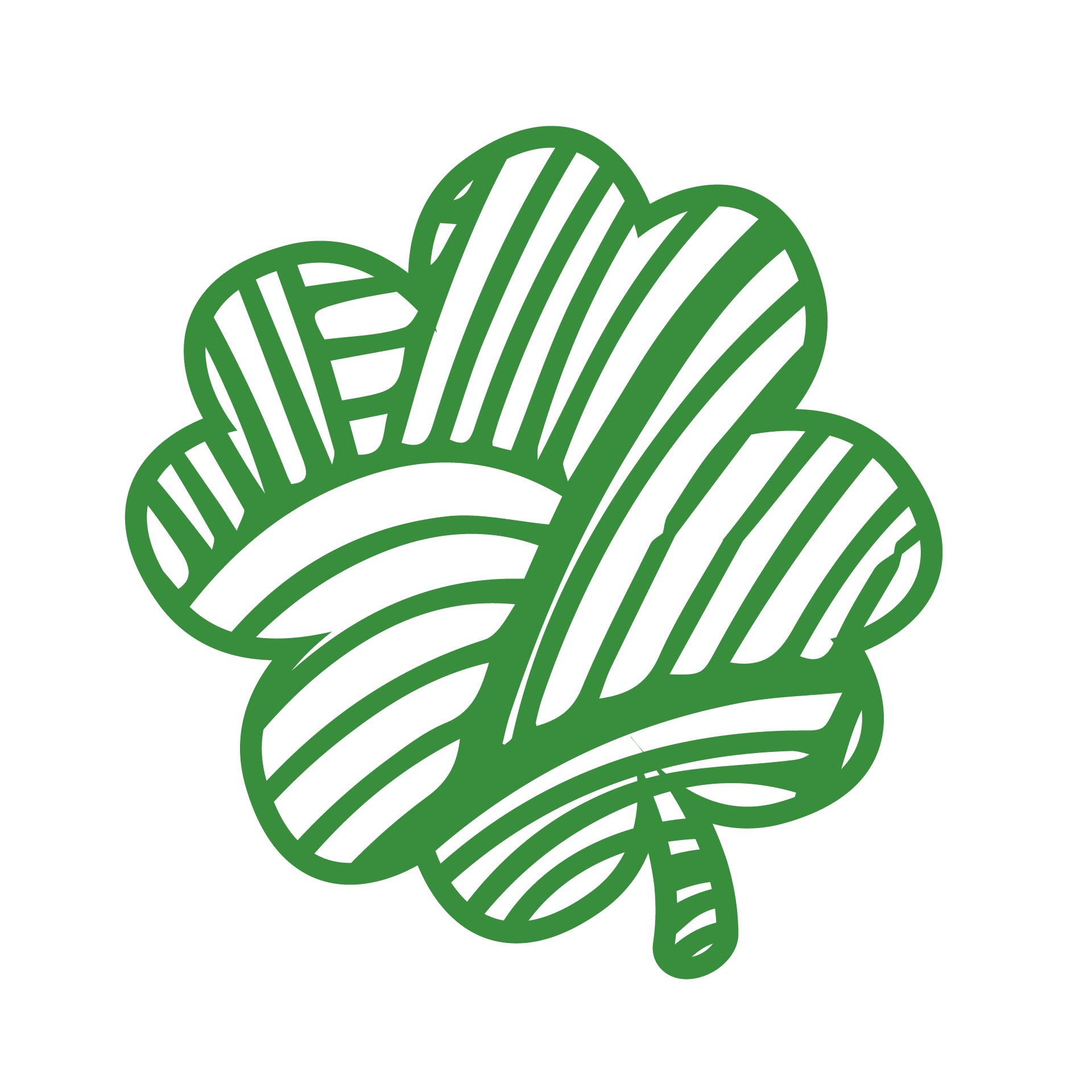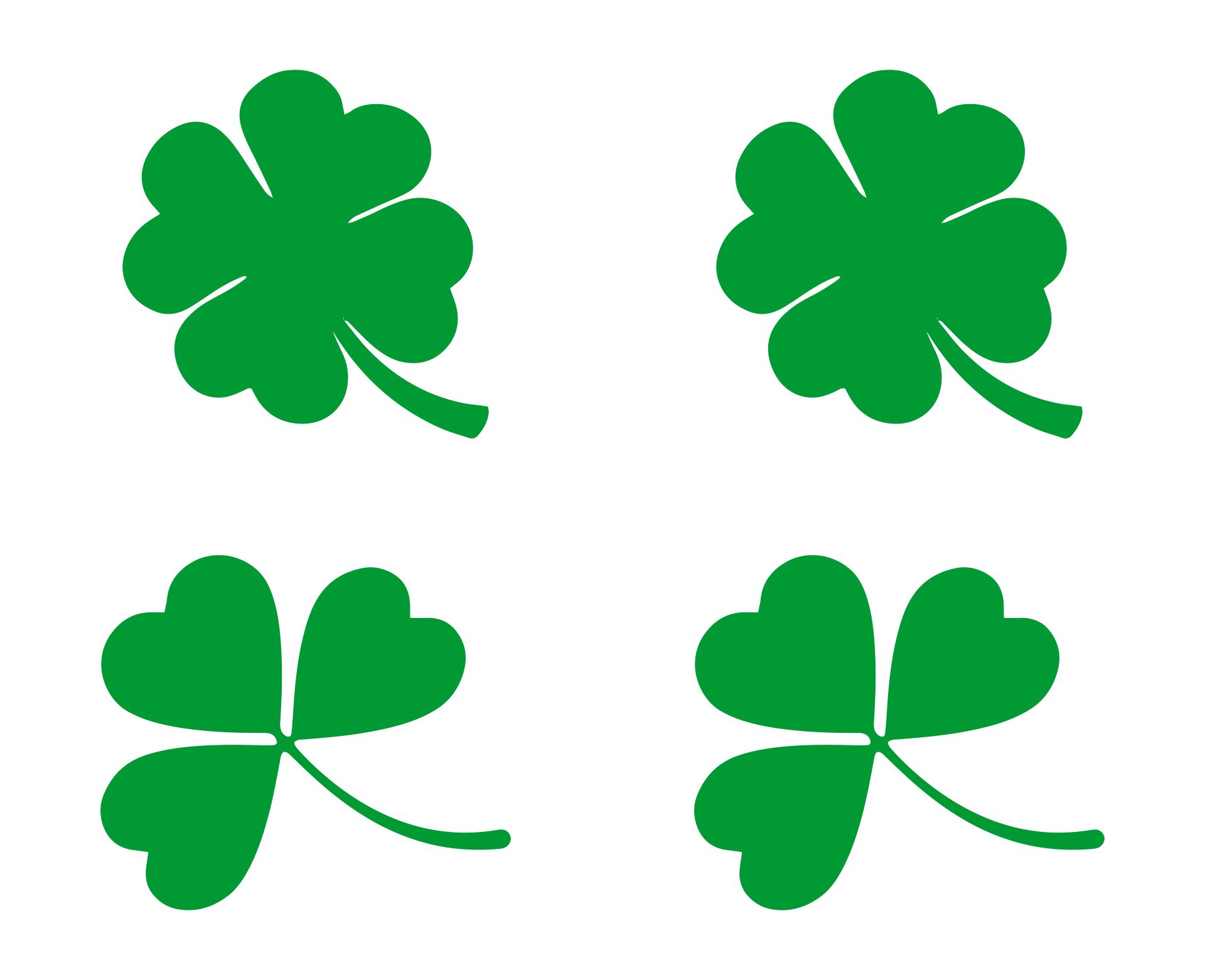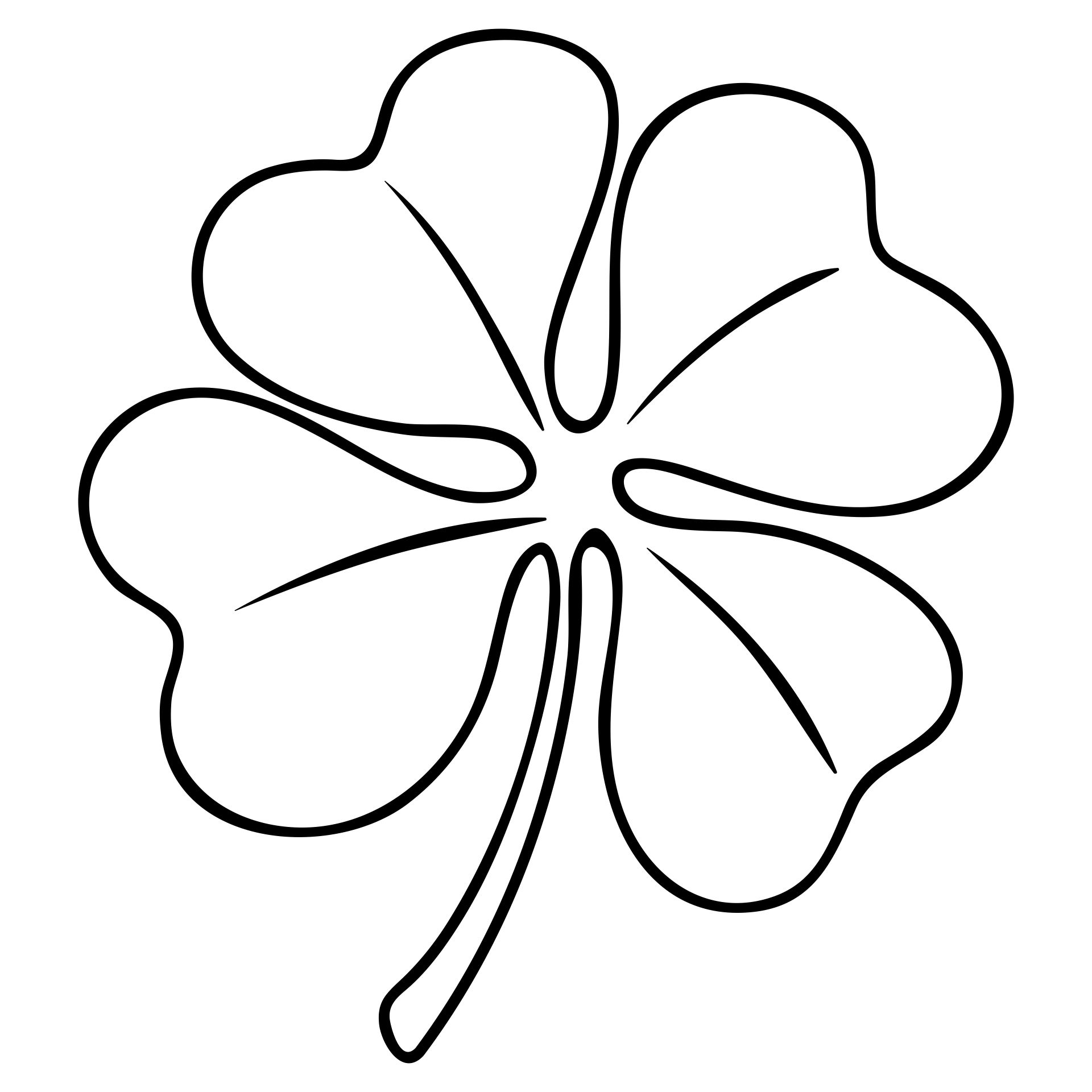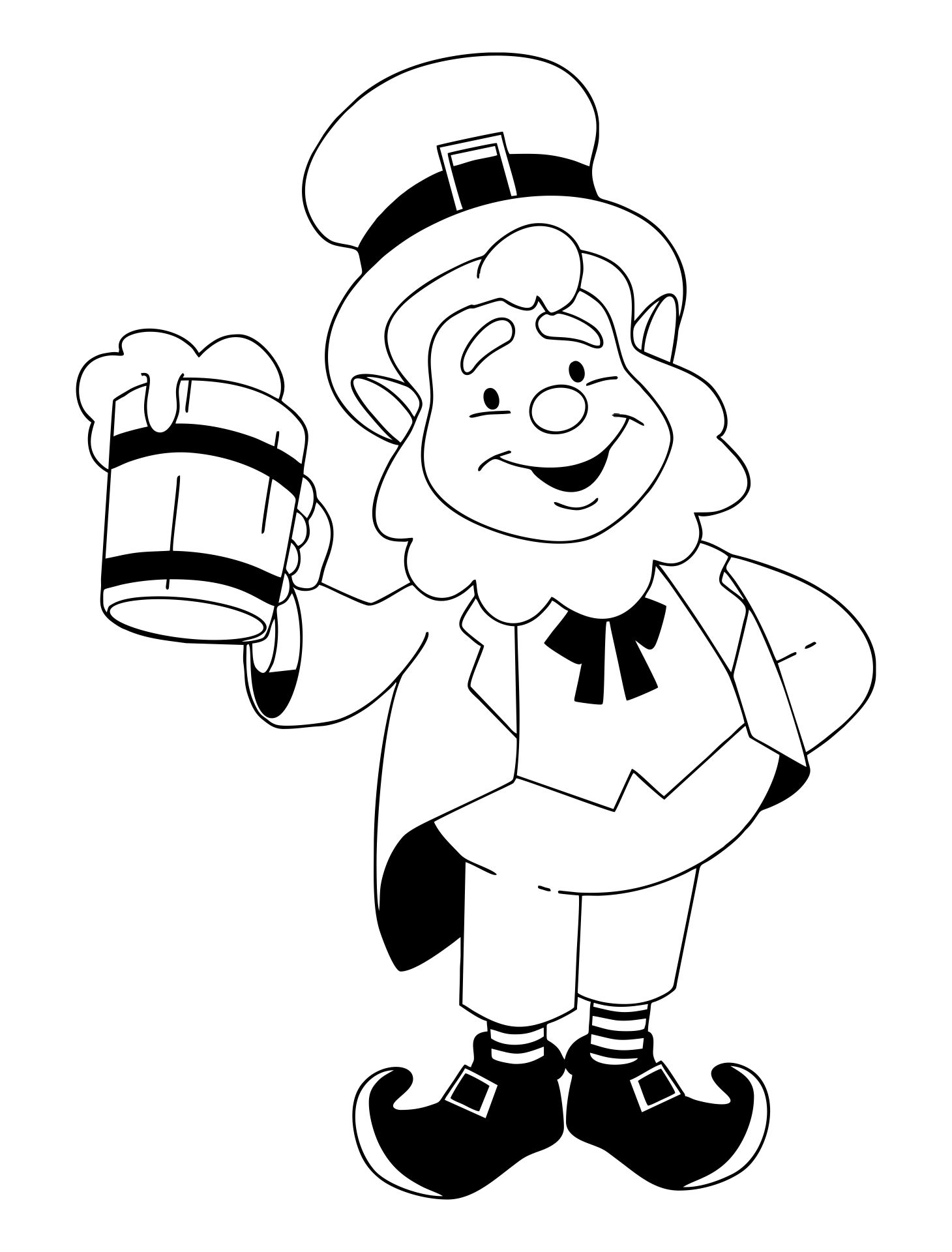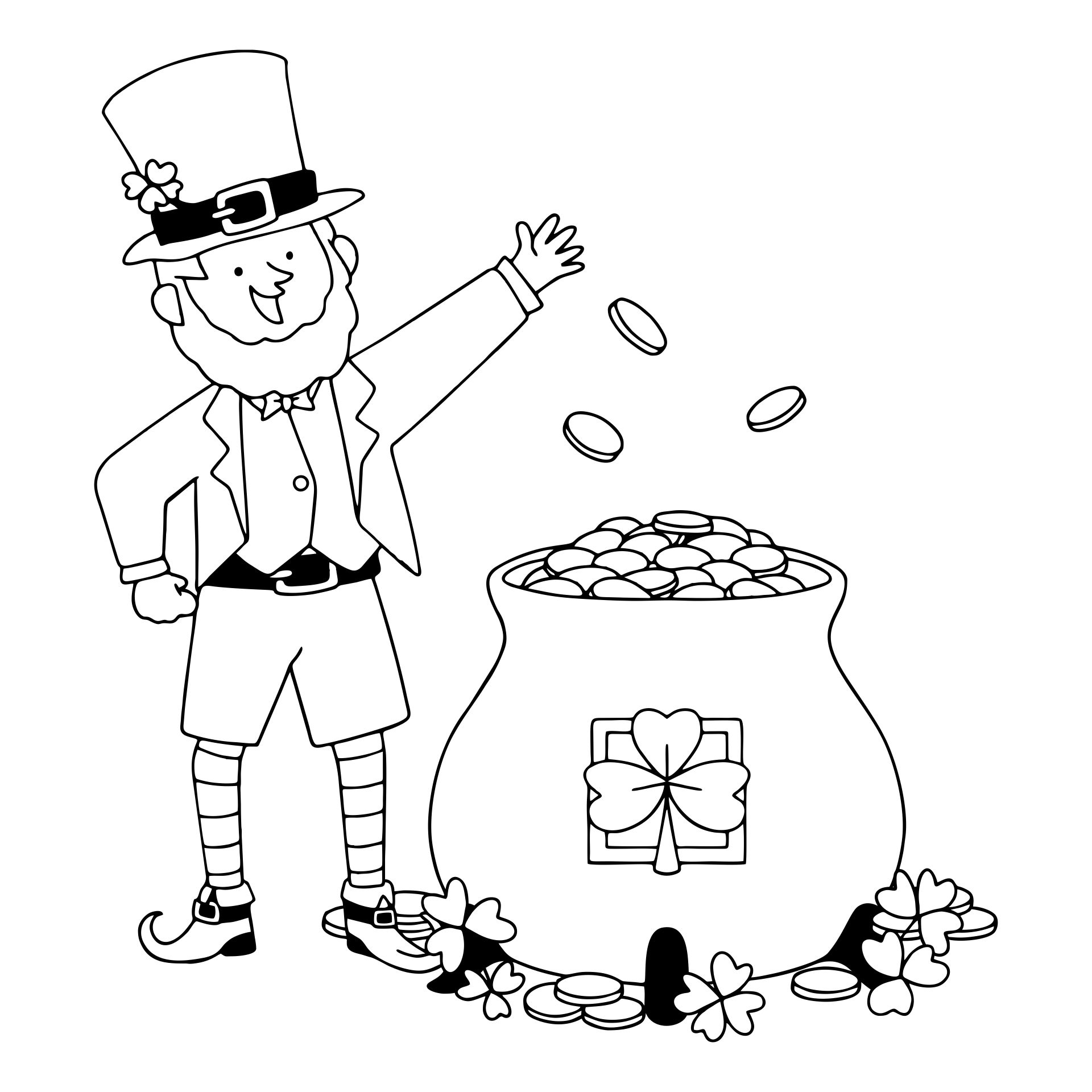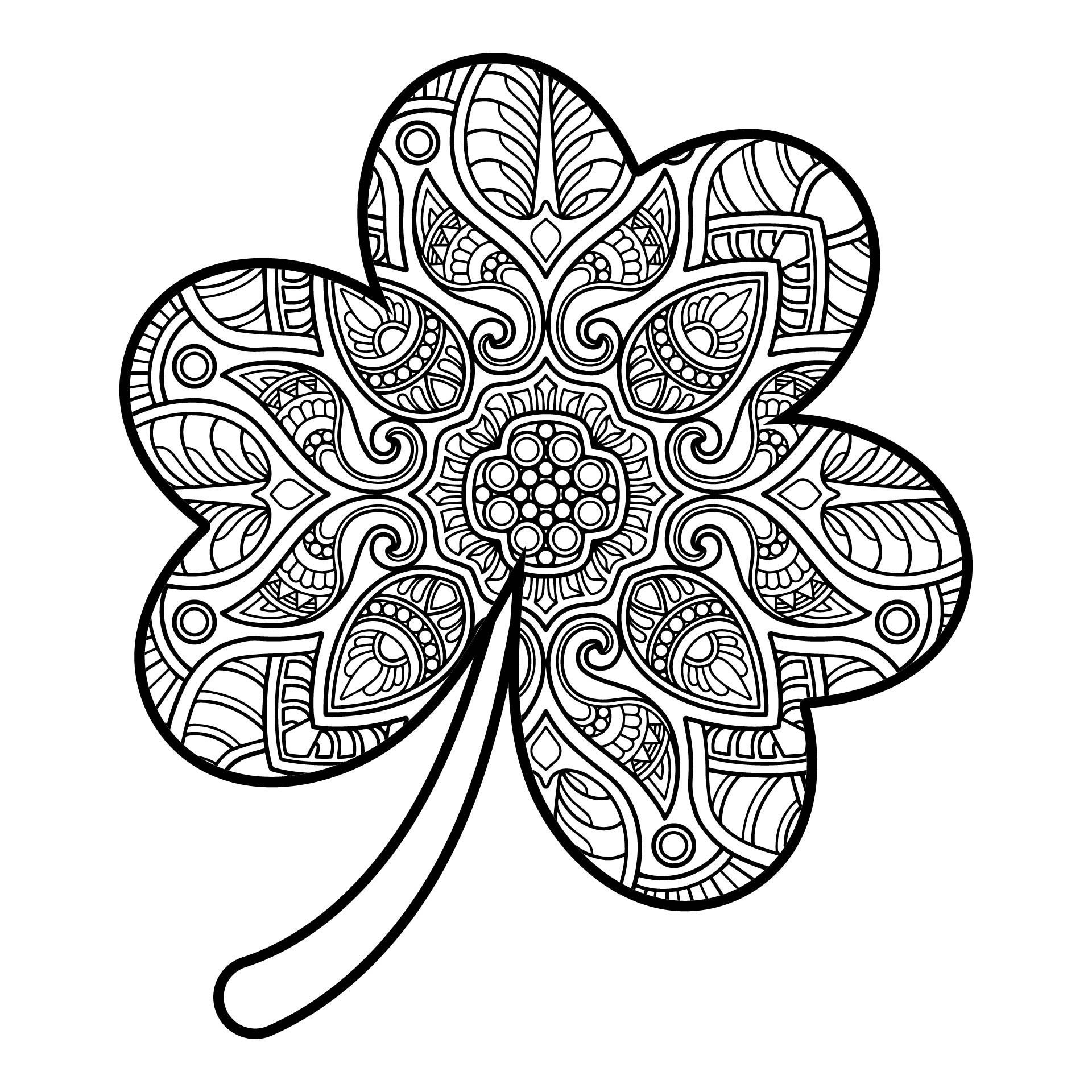 What is the meaning behind Saint Patrick's clover?
To understand this issue, we have to trace back the history. However, people still have disagreements on what was considered true. Regardless, there is one narrative that is widely believed. It started when Saint Patrick introduced Christianity to Ireland whose citizen has a pagan belief and worshipped Celtic gods. Saint Patrick was abducted from his home and forced to be a slave in Ireland. He worked as a shepherd. However, he managed to escape. Since then he became a missionary and performed many miracles. Shamrocks grew a lot across the Emerald Isle. He wanted to explicate the omnipresence of God and use this leaf to explain the Holy Trinity. It describes the notion of the Father, the Son, and the Holy Spirit. They can be known as different entities but still known as the same and one either way around.
Why do Irish people choose to use shamrock ornaments?
On March 17, St. Patrick's Day is celebrated annually. It was the anniversary of Saint Patrick's passing in the fifth century. Christian families usually go to church in the morning and celebrate in the afternoon. People will dance, drink, and feast on bacon and cabbage. Every year approximately 3 million people do a parade which takes more than five hours. This celebration is also done in the US, Canada, and Australia. During this festival, the public wears green and shamrock pictures and accessories. There are two reasons. The first one, of course, is a symbol of Saint Patrick's teaching and the act of reminiscing his contribution. From a religious perspective, wearing it is also a part of praising God. Secondly, the template of the plant and even the real leaves are easy to find. Hence, they can gain access to a beautiful ornament. It is also inexpensive. The less fortunate ones still can afford to attain it. So, it is an important emblem with a spiritual message and also inclusive in terms of usage.
What is the difference between the three-leaf clover and the four-leaf one?
Both are clovers. However, the three-leaf is called shamrock because it is related to religious meaning. The four-leaf one is associated with a lucky charm. Clover has been a part of Irish history for centuries. It is also used for medicinal purposes. A four-leaf one is such a rare finding because there are no natural plants that specifically produce this type of leaf. Hence, it is identified with the notion of good luck. It is a Celtic charm. It generally appeared in centuries-old stories at the beginning of Ireland. It is believed to give magical protection and fend off bad luck. If kids in the middle ages had four-leaf clover in their pockets, they could see fairies. If you ever find one, give it to other people to double your luck. Meanwhile, the shamrock represents a Christian belief in Holy Trinity. It became the national emblem of Ireland. In a nutshell, they both represent a spiritual belief system from different eras and religions. Yet, their beauty and values are the same. Using both of them in a festivity will be a good option.
How to decorate stones with shamrocks?
If you want to create a beautiful ornament for Saint Patrick's Day and also combine simplicity and nature, rock painting is a favorite activity. The materials are Metallic Paint in Christmas green and champagne, a small tip fine brush, a palette, and small stones (black and white). First of all, set all the stones on the table. Set them aside. Next, prepare the paint on the palette. Make two colors. Pick a stone. Draw a green shamrock in the middle. Move your brush slowly so you will have a neat leaf with clear edges. Wait until it dries. Then, use the gold colors to write the word hope, faith, or love. You can use these rocks in two ways. The first one is for hiding treasure. It can be around the city or your garden. Your guests would feel lucky when they find one. The second one is for a gift. Put them with other gifts in one basket. Enjoy the festivity!