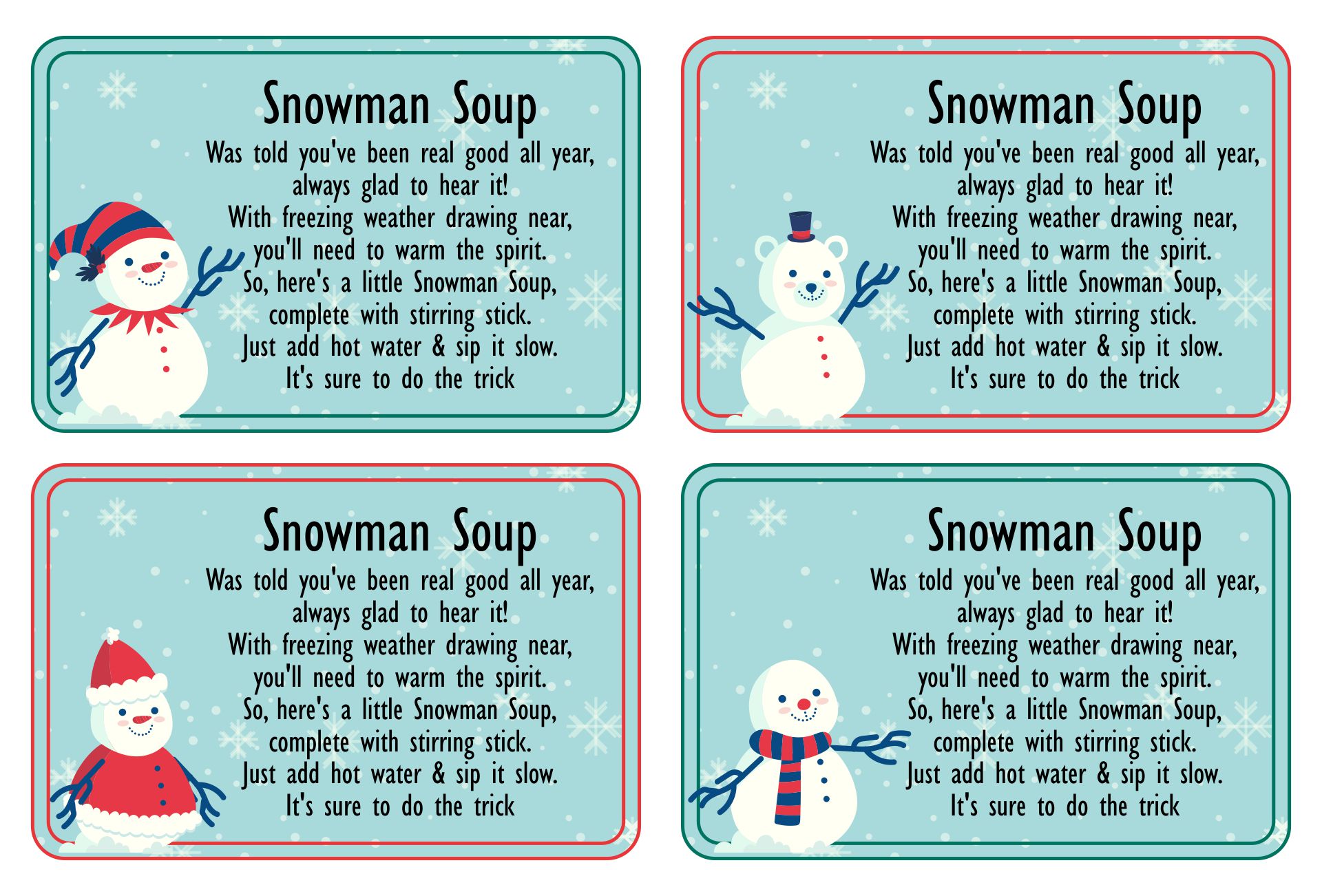 What is Snowman Soup Labels?
Snowman soup labels is a label to seal a packet of small Christmas treat consisting of hot chocolate mix, chocolate candy, marshmallow, and candy cane. Snowman soup is depicted as a treat from Snowman because it is warm, sweet, and fun. Although Snowman is cold, he still wants to keep you warm. You can see his message on the labels that says "With freezing weather drawing near, you'll need to warm the spirit." As a result, this gift is perfect for kids for the stocking stuffers.
Where Can We Get Snowman Soup Labels?
Nowadays, you can get labels on online shops. You can buy the labels in bulk there. There are a lot of designs you can get too. Buying on online stores might be a time saver and sometimes money saver. But, we have to be careful about the quality of the item and the safety of the payment method. If those are also your concern, you can still buy the labels on offline stores like supermarkets and the Christmas market. You might as well buy the packet of Christmas soup, including the labels for sure.
Where Can We Put the Labels of Snowman Soup?
Usually, you put the label on top of the food packet to seal up the storage bag, so later at home, the children can enjoy the things in the packet. Fortunately, you are free to choose the container to pack the Snowman soup. Some people also use a mason jar to store the packet. And therefore, you can put the label on the neck of the jar with some string or ribbon. If you want to stick the label in the middle of the container, it is fine too because, after all, the label is to remind you to keep warm and joyful in the cold winter with the hot chocolate mix and candies.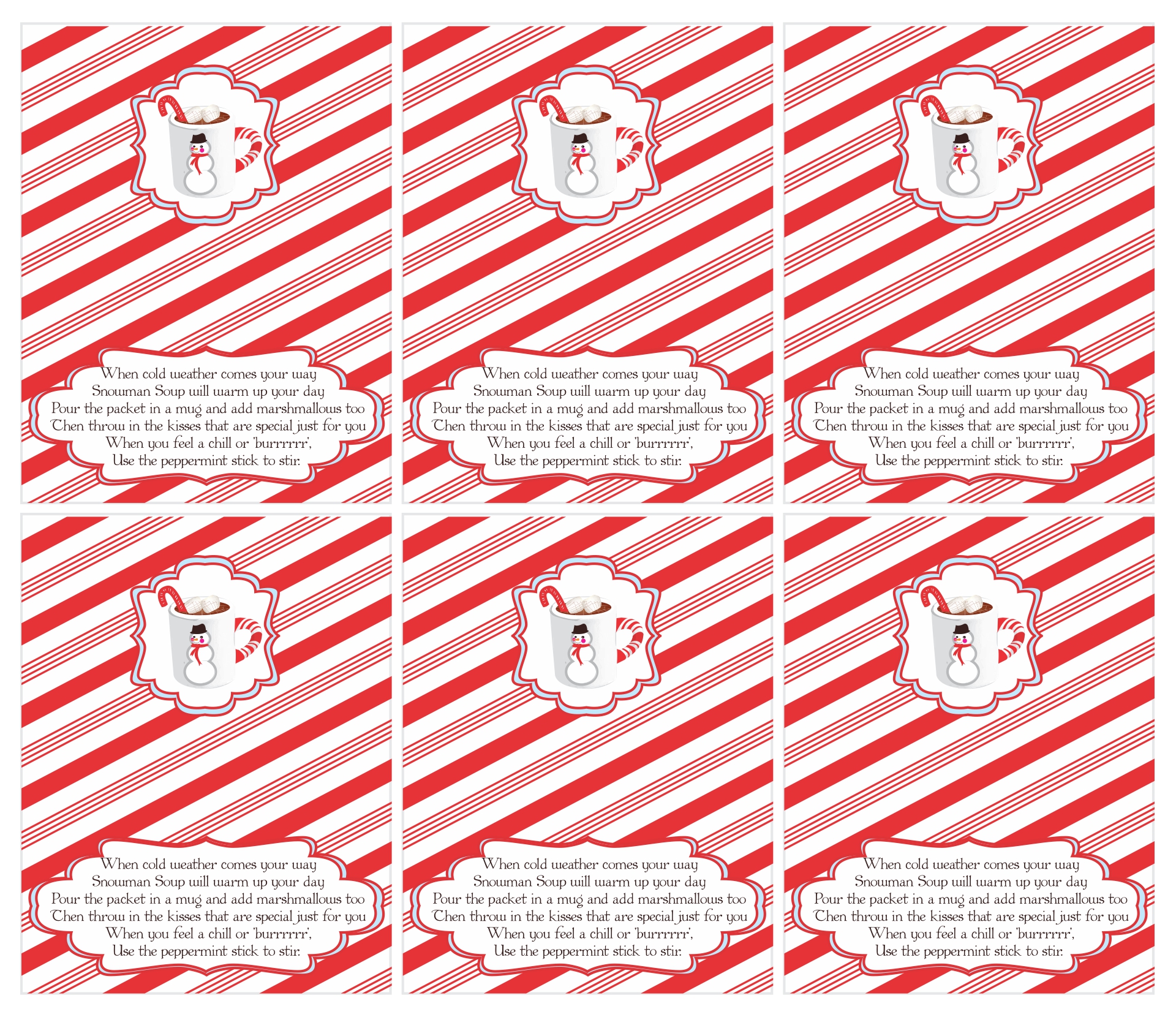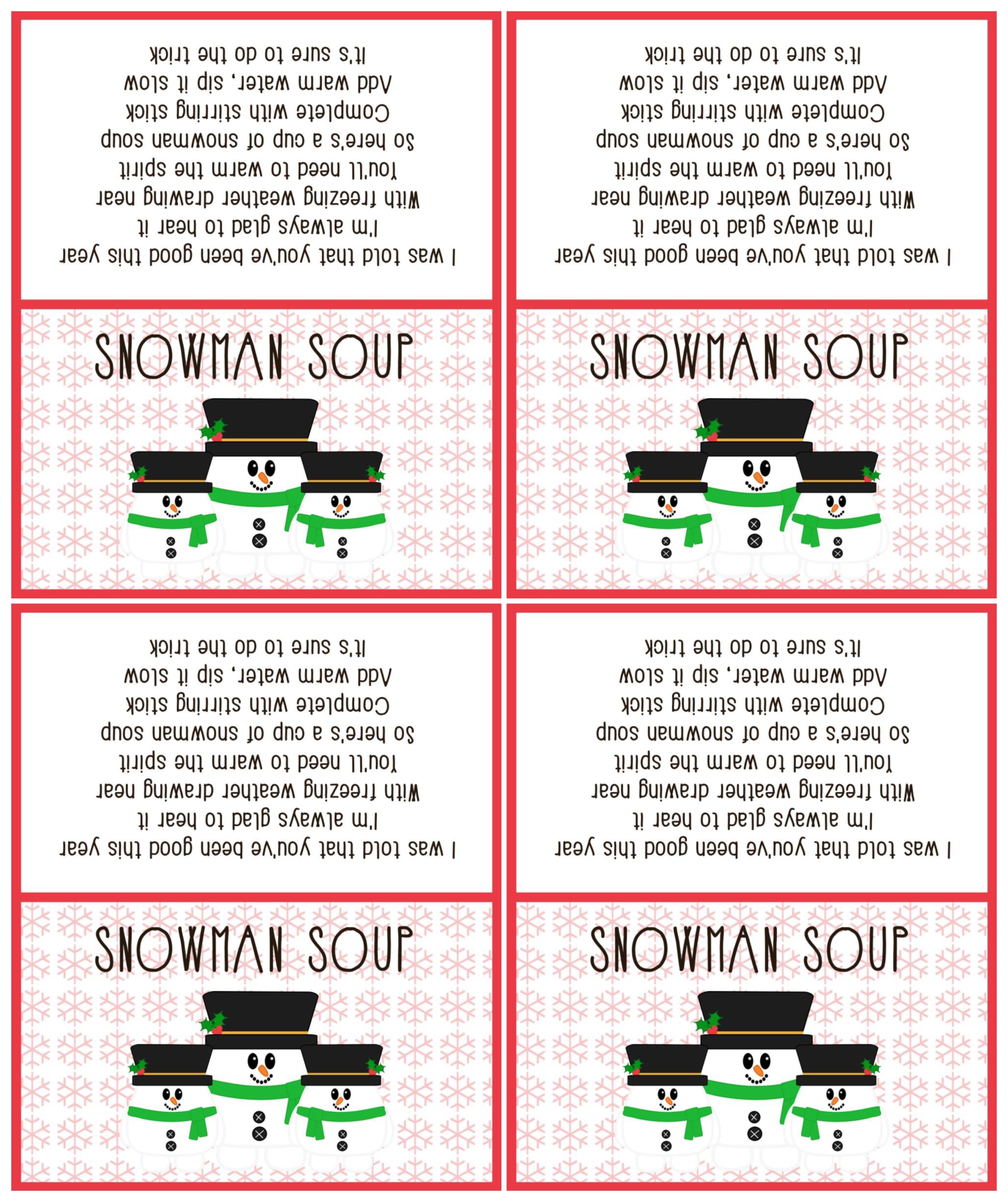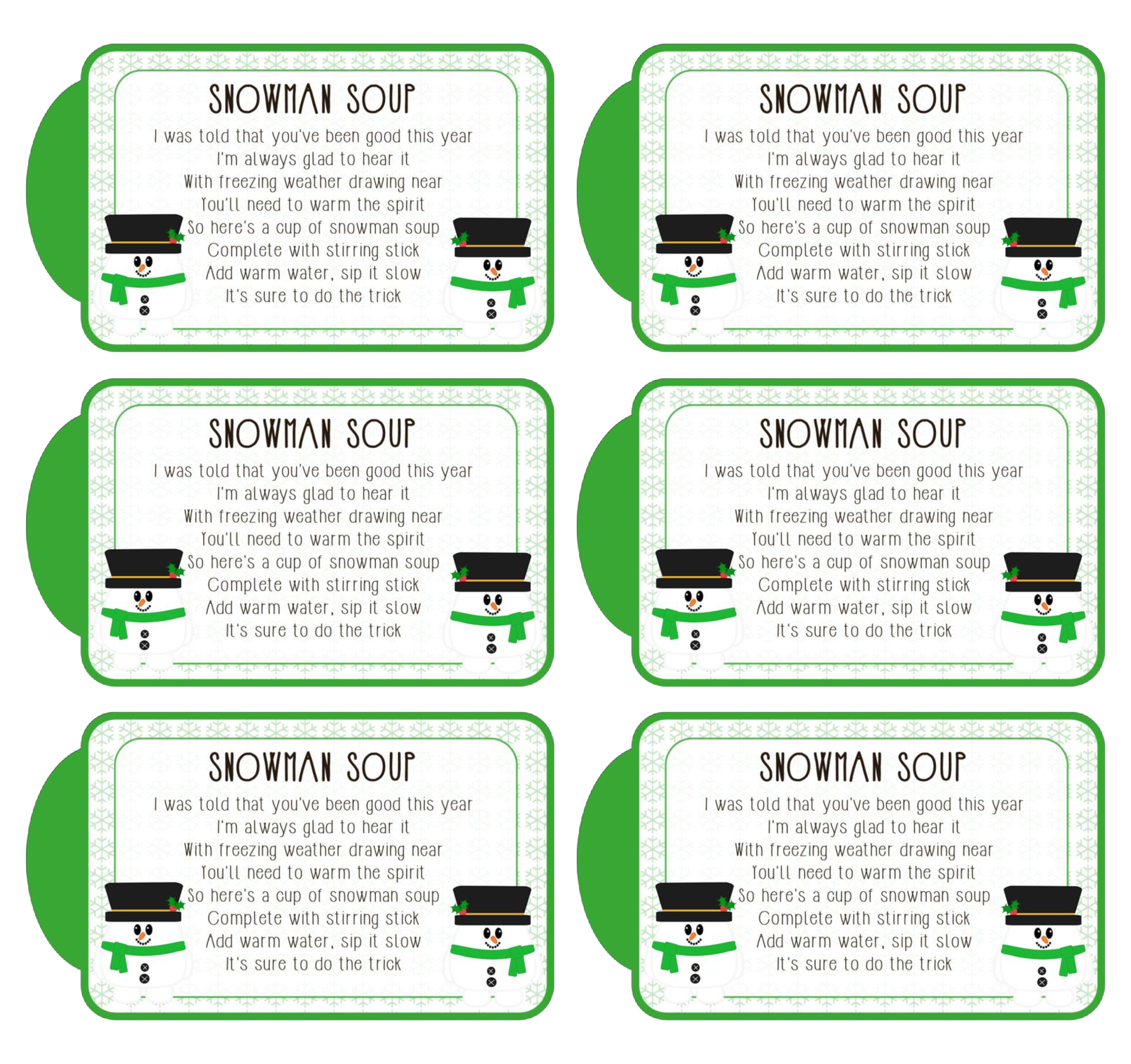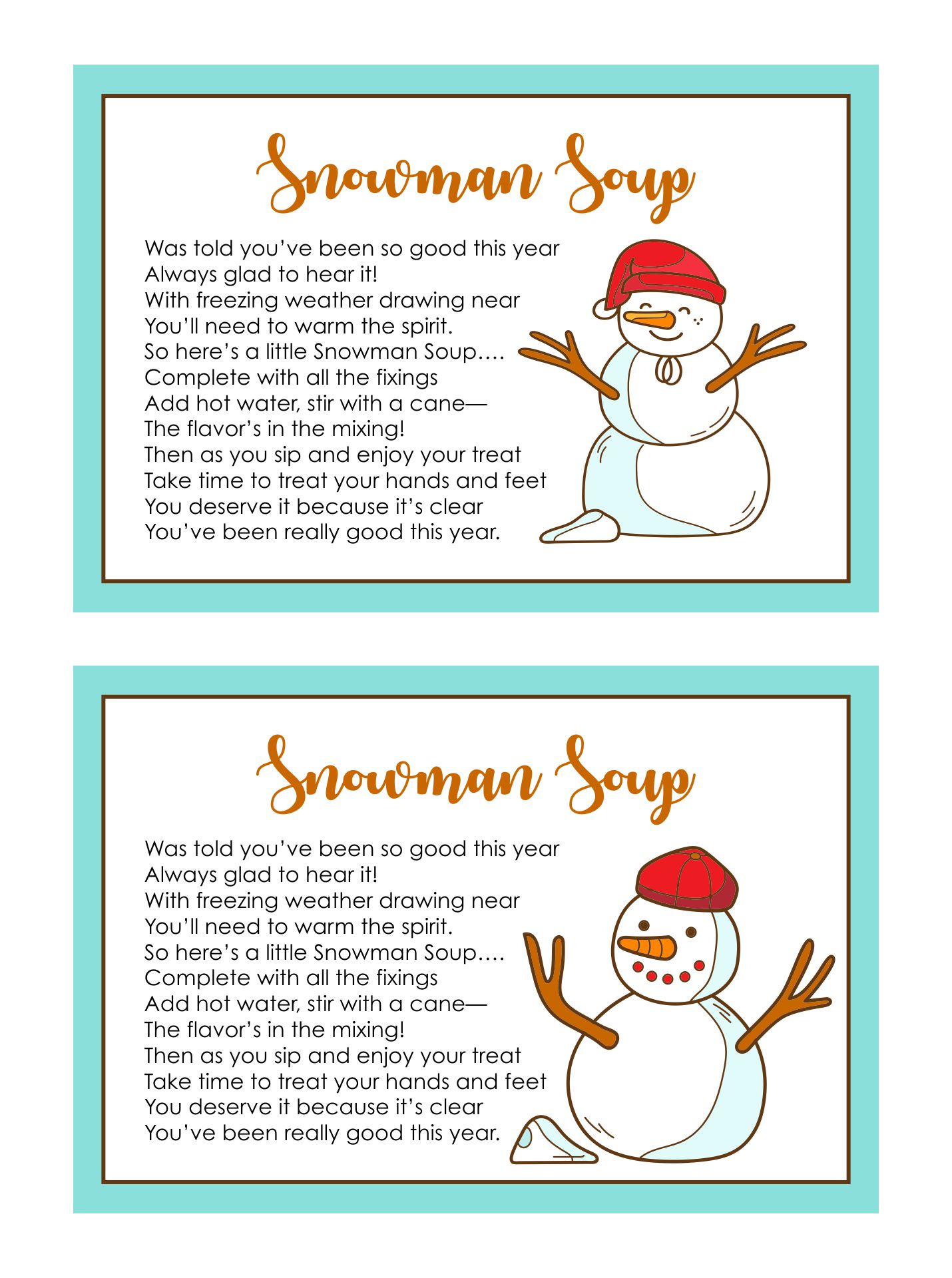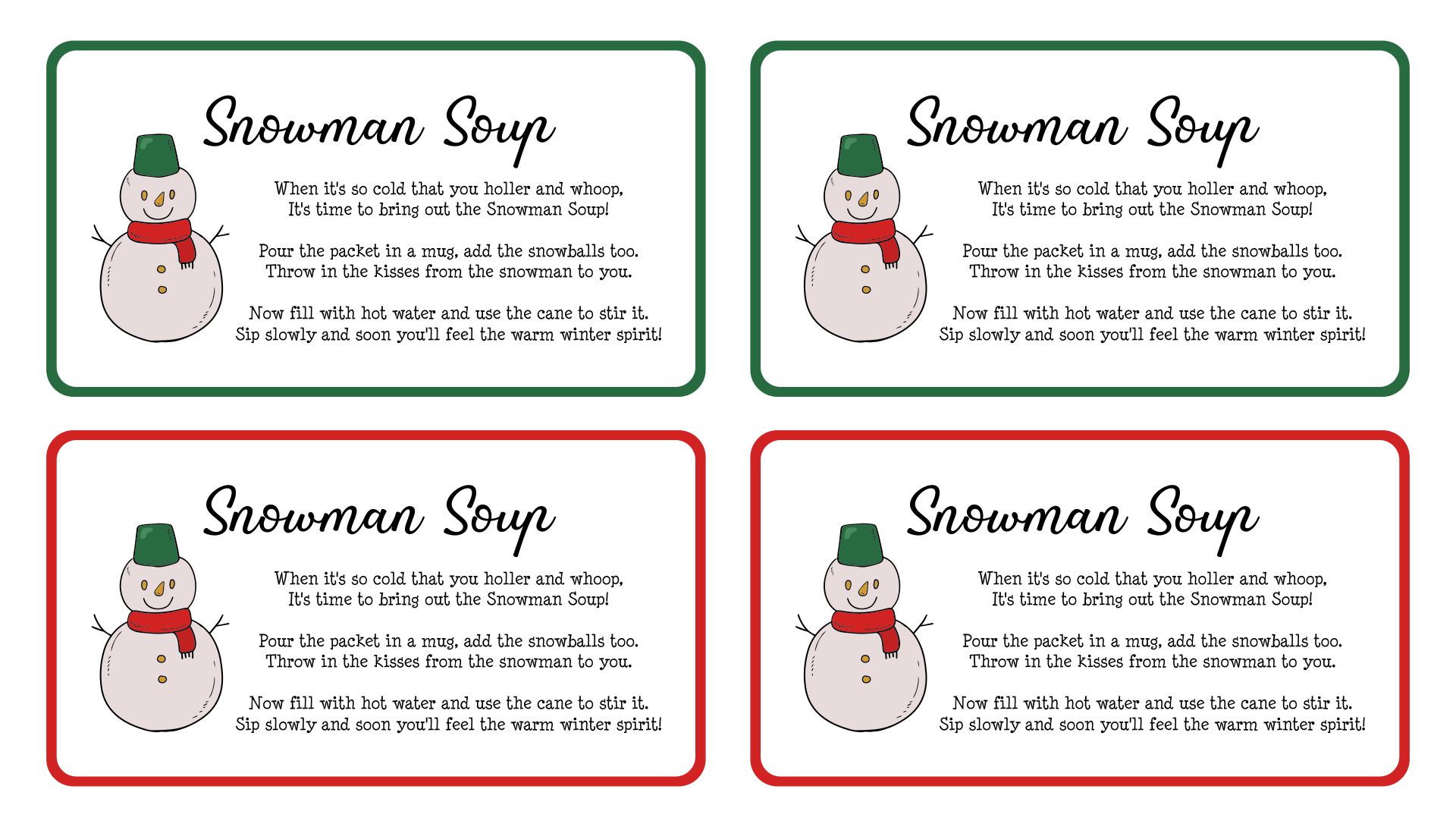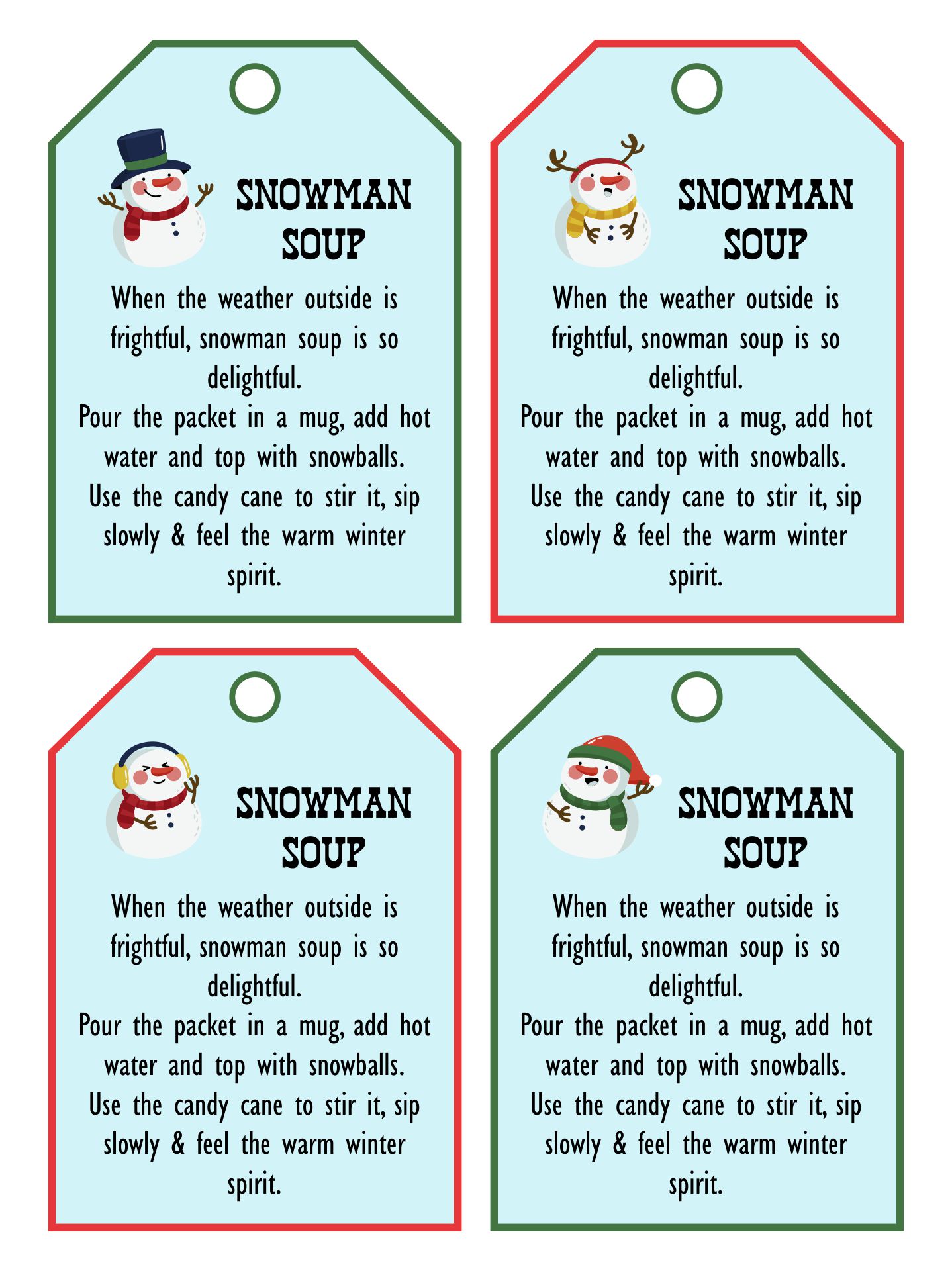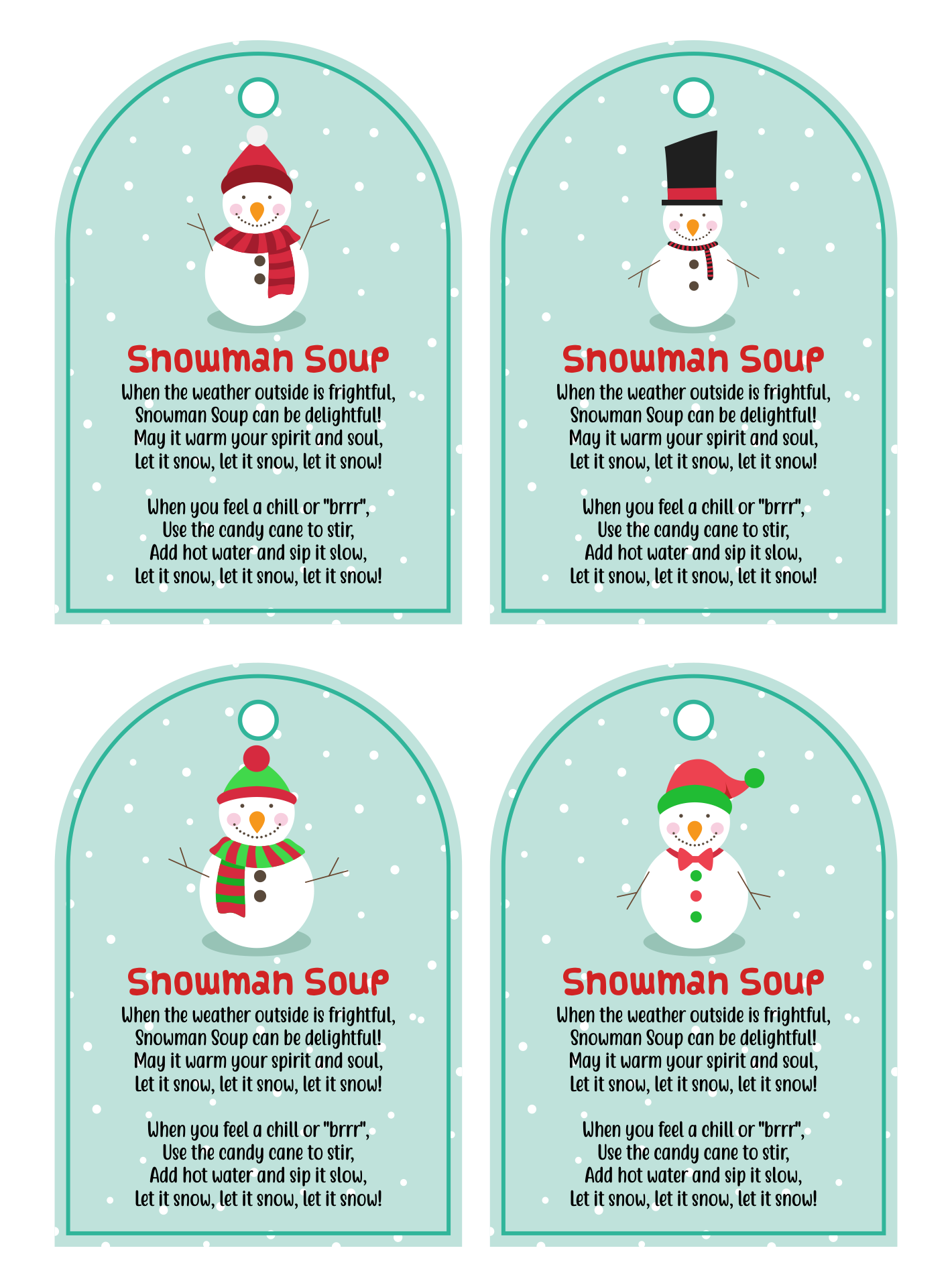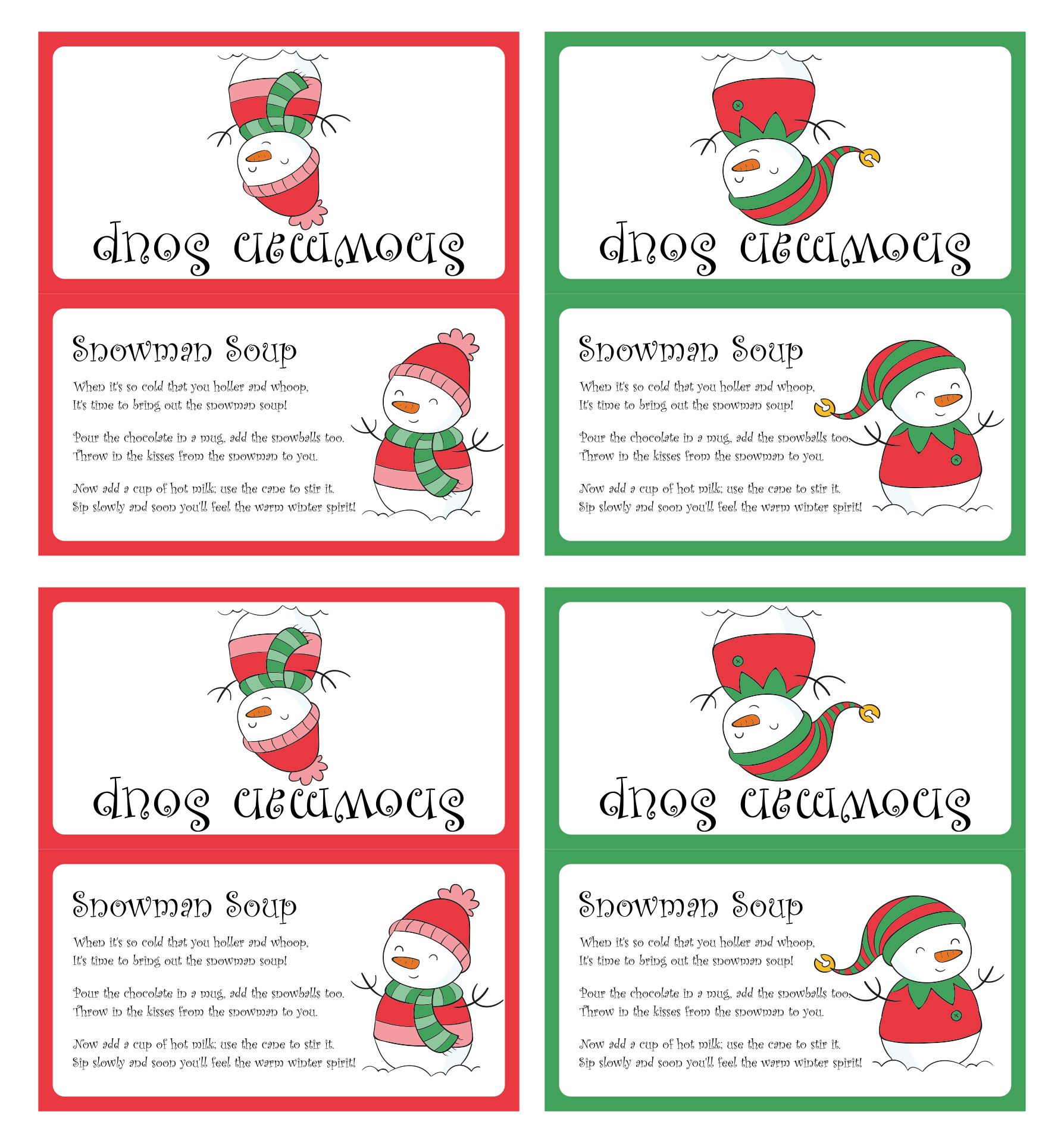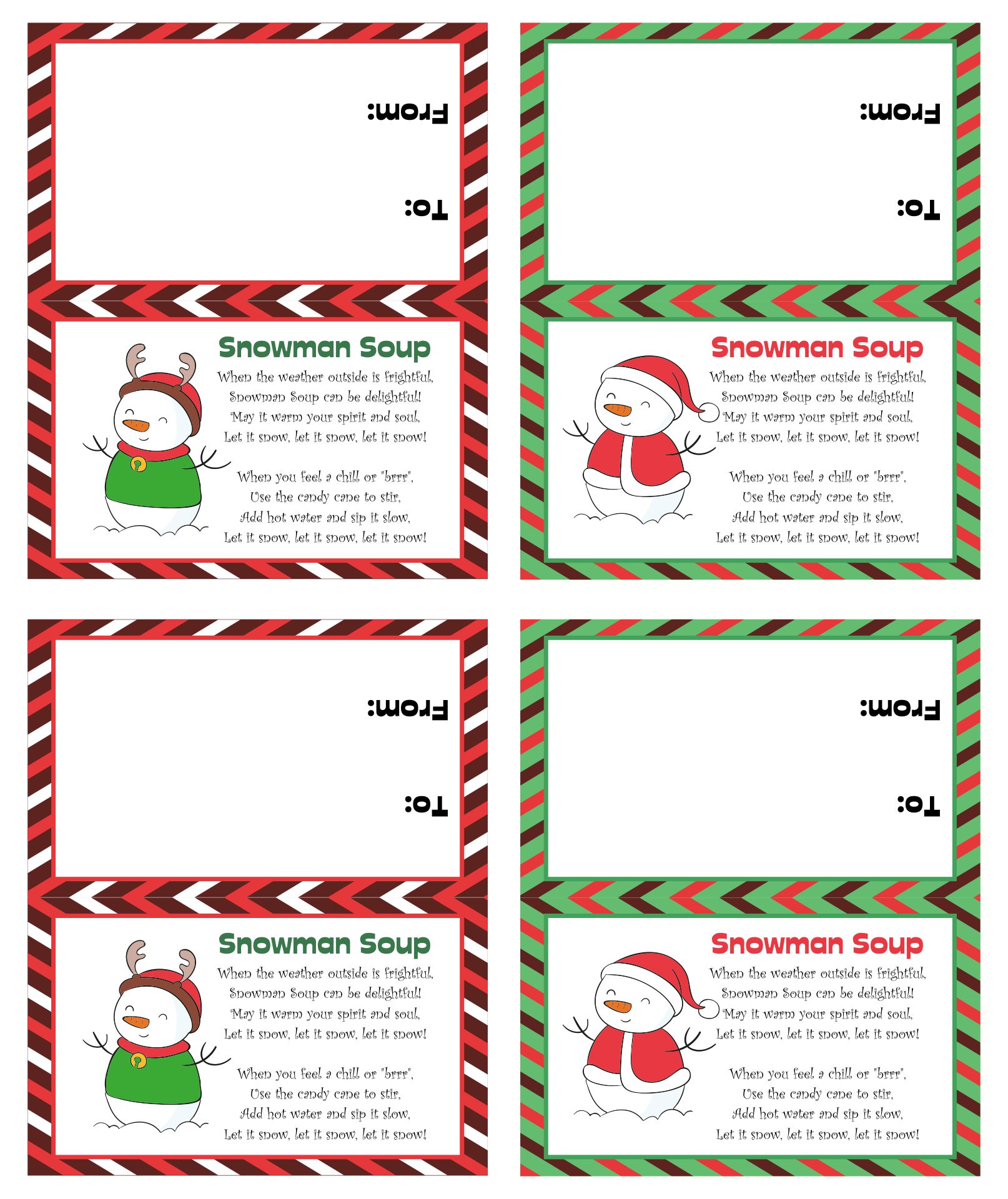 Can We Make the Labels of Snowman Soup at Home?
Sure! You can make the labels at home, as you will arrange the packet there too. A lot of people make this at home because of the weather and also it is a time and money saver. You can make it by hand or computer, as the supplies to make ones can easily be grab from the craft drawer. There are a lot of ideas and templates you can find on the internet. Some websites allow you to customize the labels for Snowman soup for free. You can also ask your children to help you.