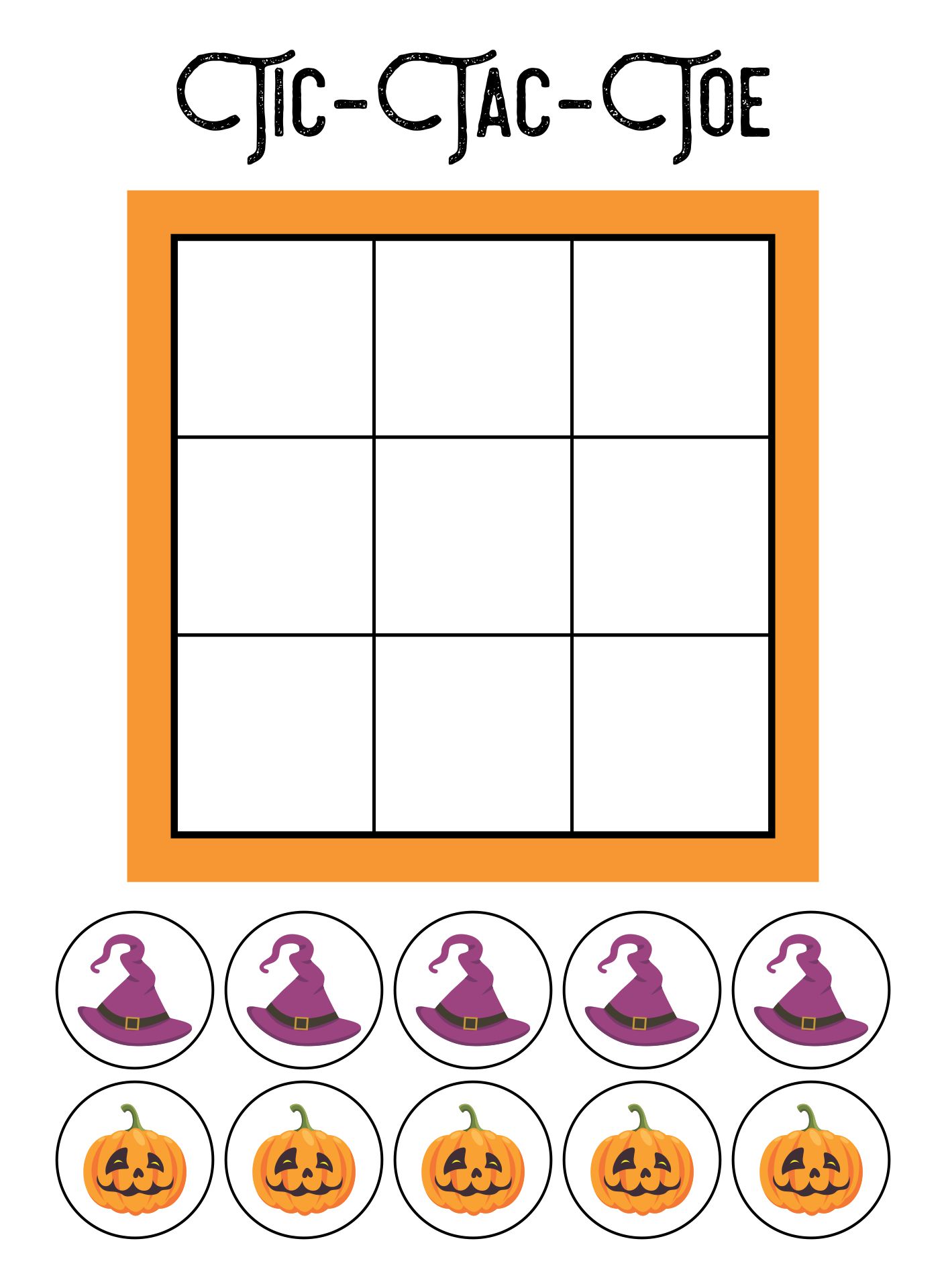 Can you learn using tic tac toe?
Definitely do! As an alternative learning media, you can add more grid and content into the tic tac toe game. You can play a sight word with this game. To begin with, add some words that are related to one theme. When a player has finished guessing the words on the board 4 times, the player wins. The word to win over can be in horizontal, vertical, or diagonal lines. It also can be adapted as an educational resource by adding some questions related to the topic you taught in.
How to Make a DIY Halloween tic tac toe?
During Halloween, you need various games to play together. So, there will be Halloween tic tac toe to play! You can make your own pawn or make a cut out of cute characters to print out. For the board, make your pumpkin template as the board. For the pawn, you can cut and paste the character on pieces of flat rock or use the candy corn! If the pumpkin template might be too simple to bring out for a play with friends, you can cut out the ghost face and make a 3x3 grid. You can also use buttons or bats and pumpkins stickers attached on it to play with.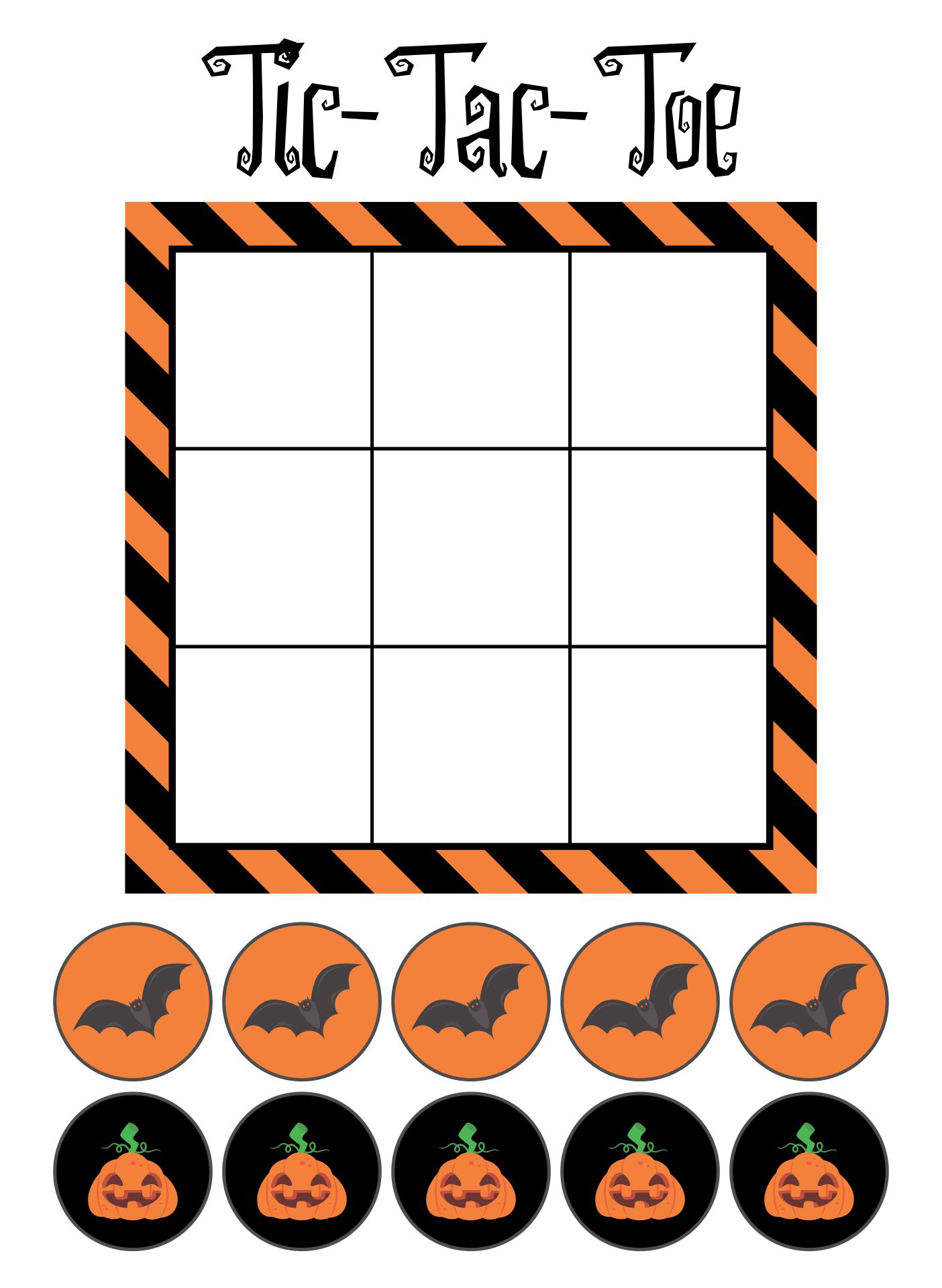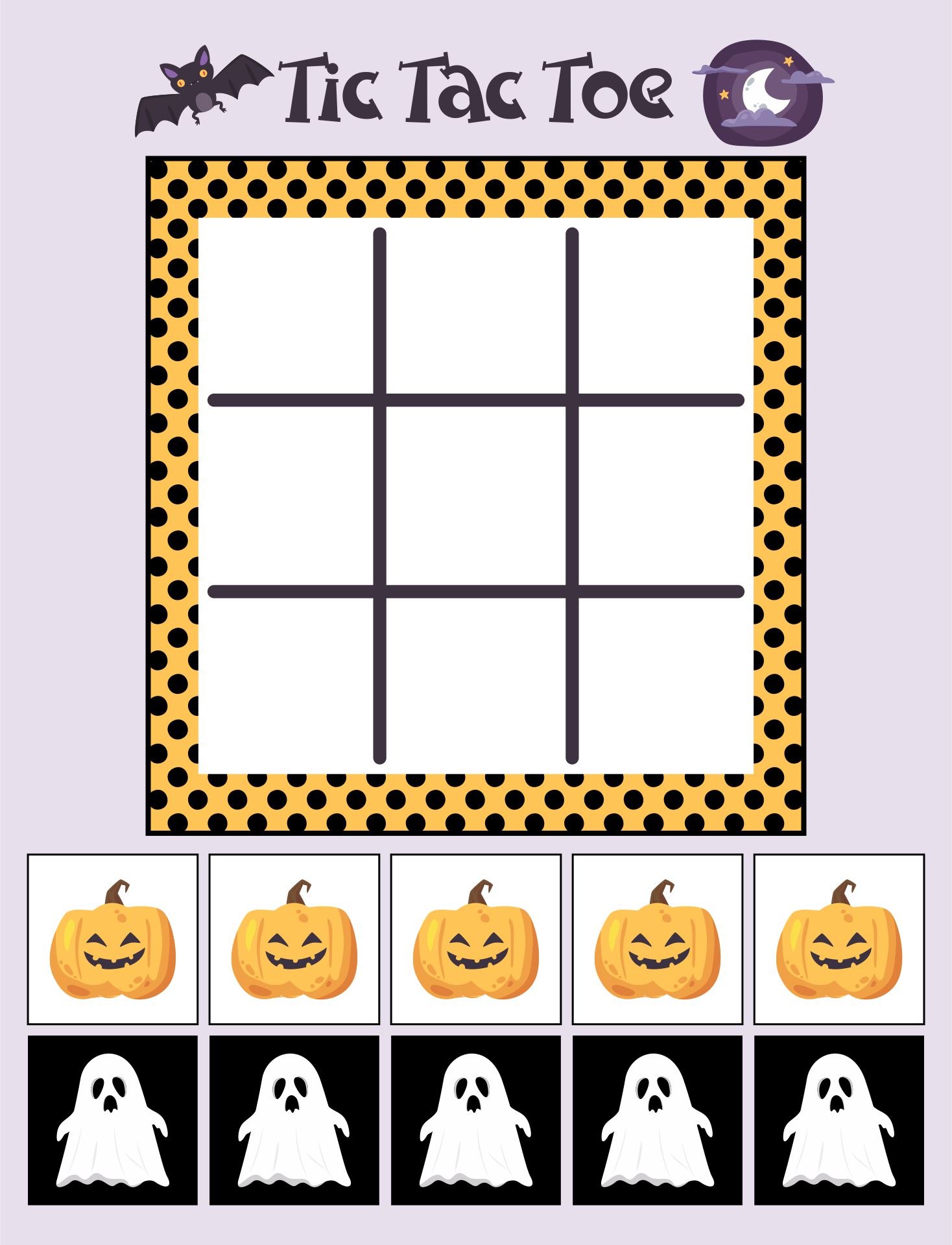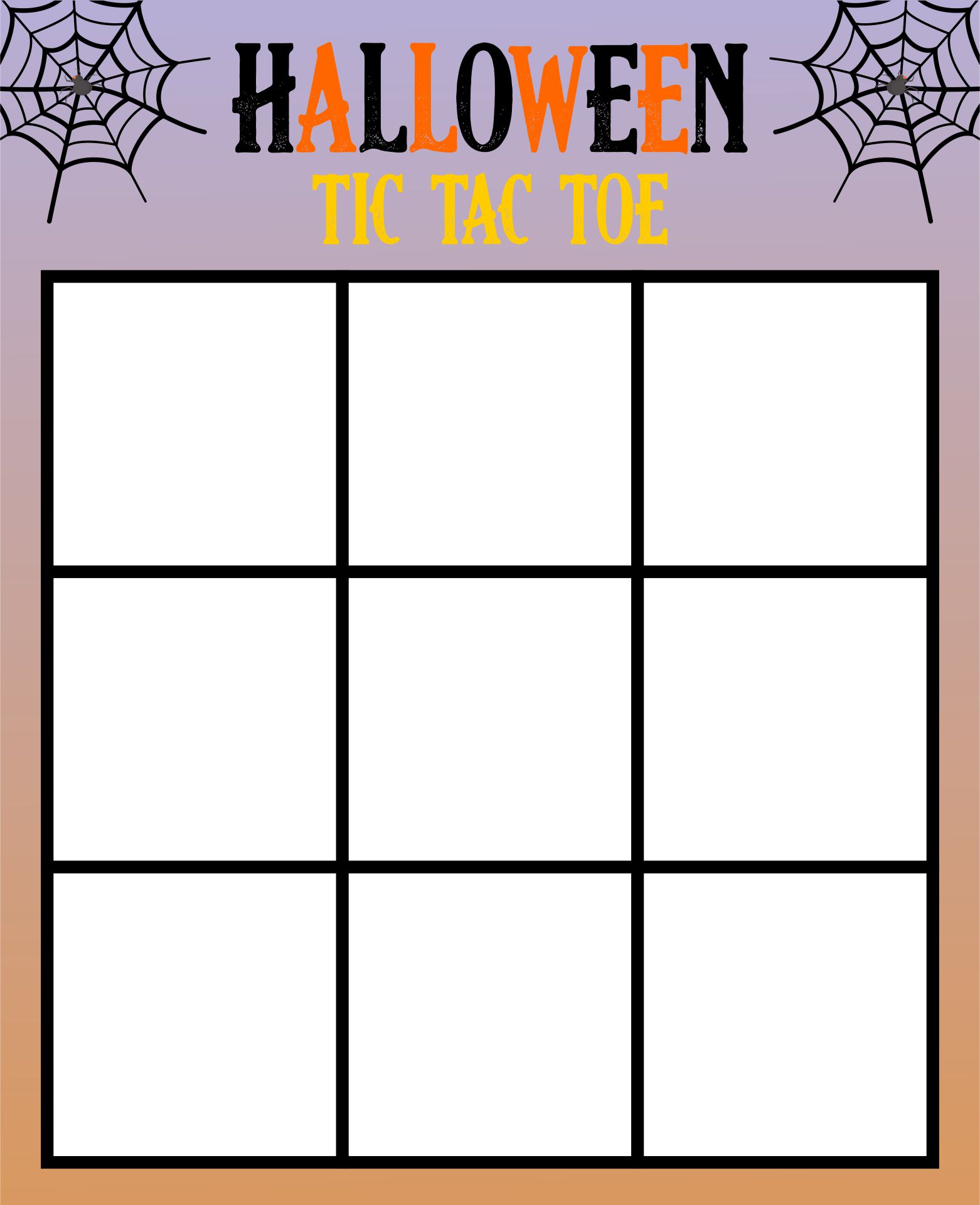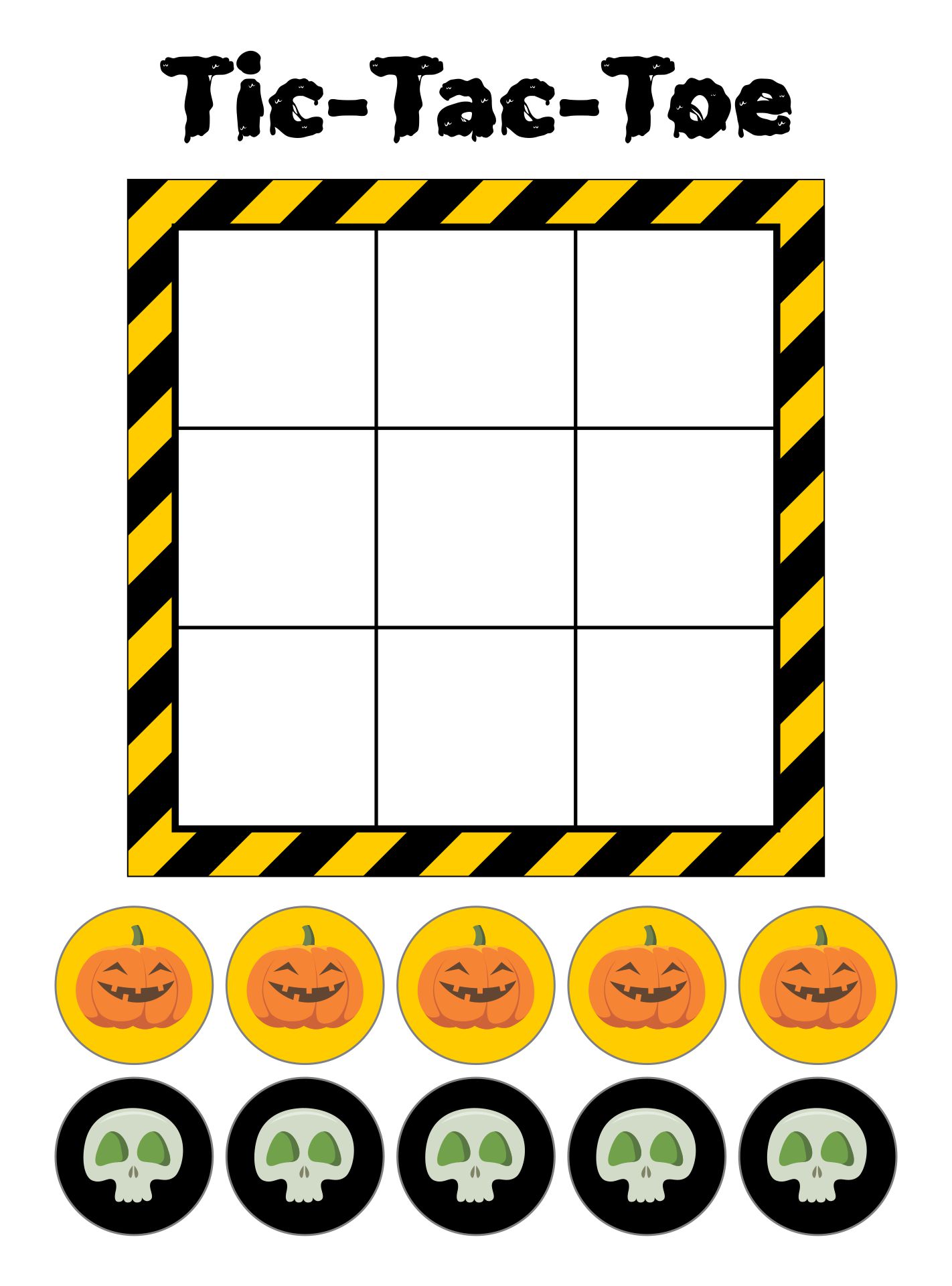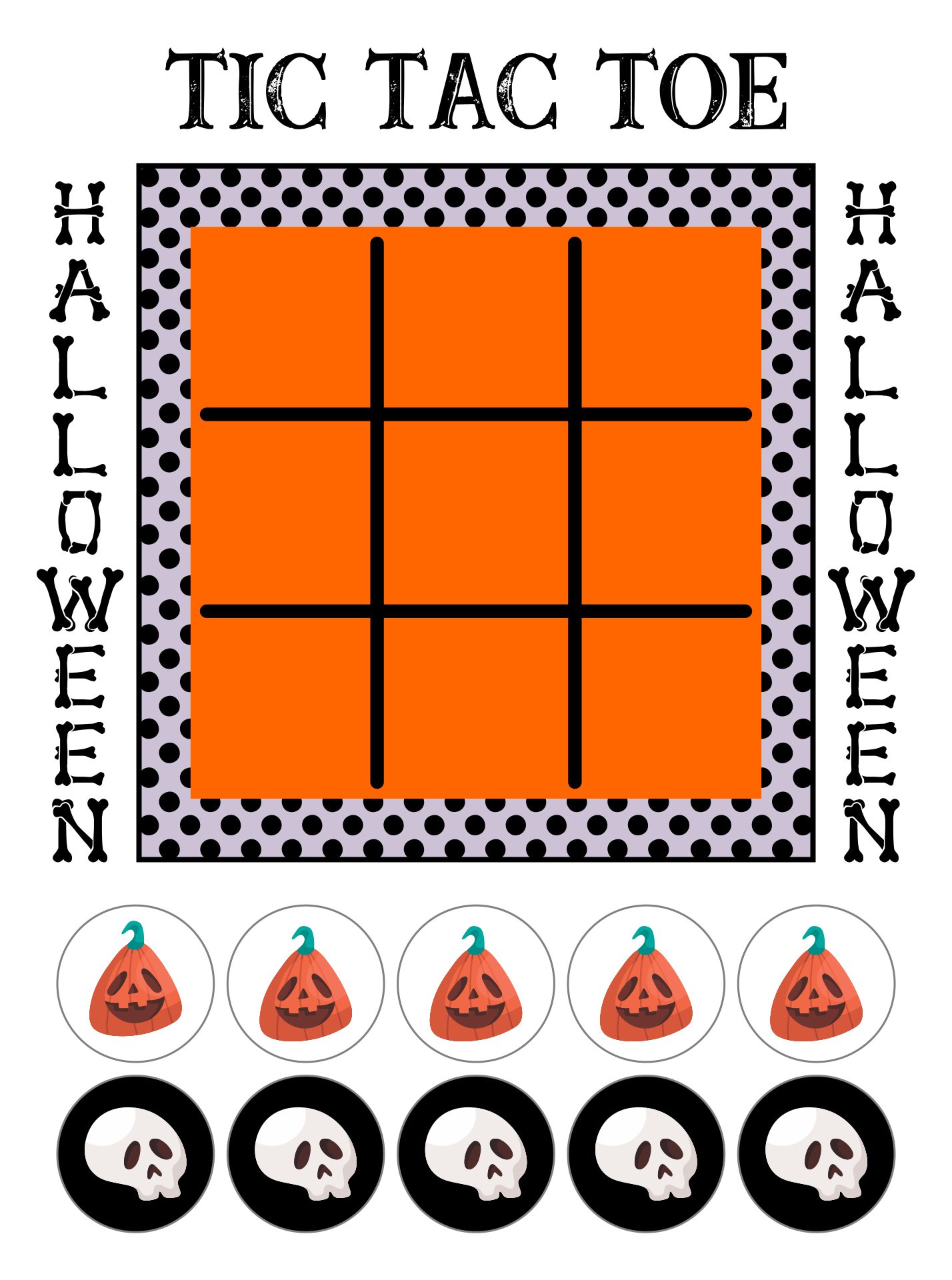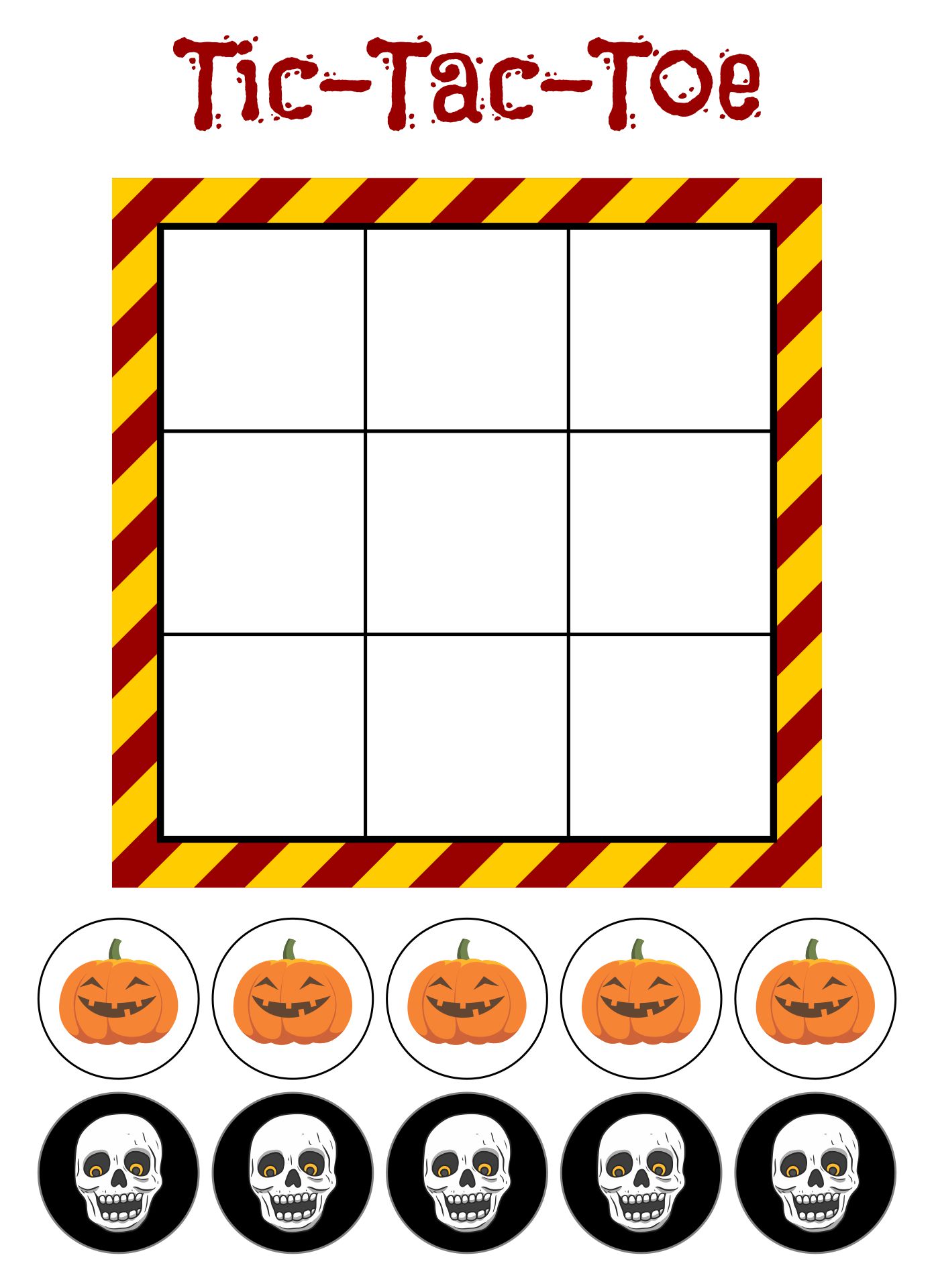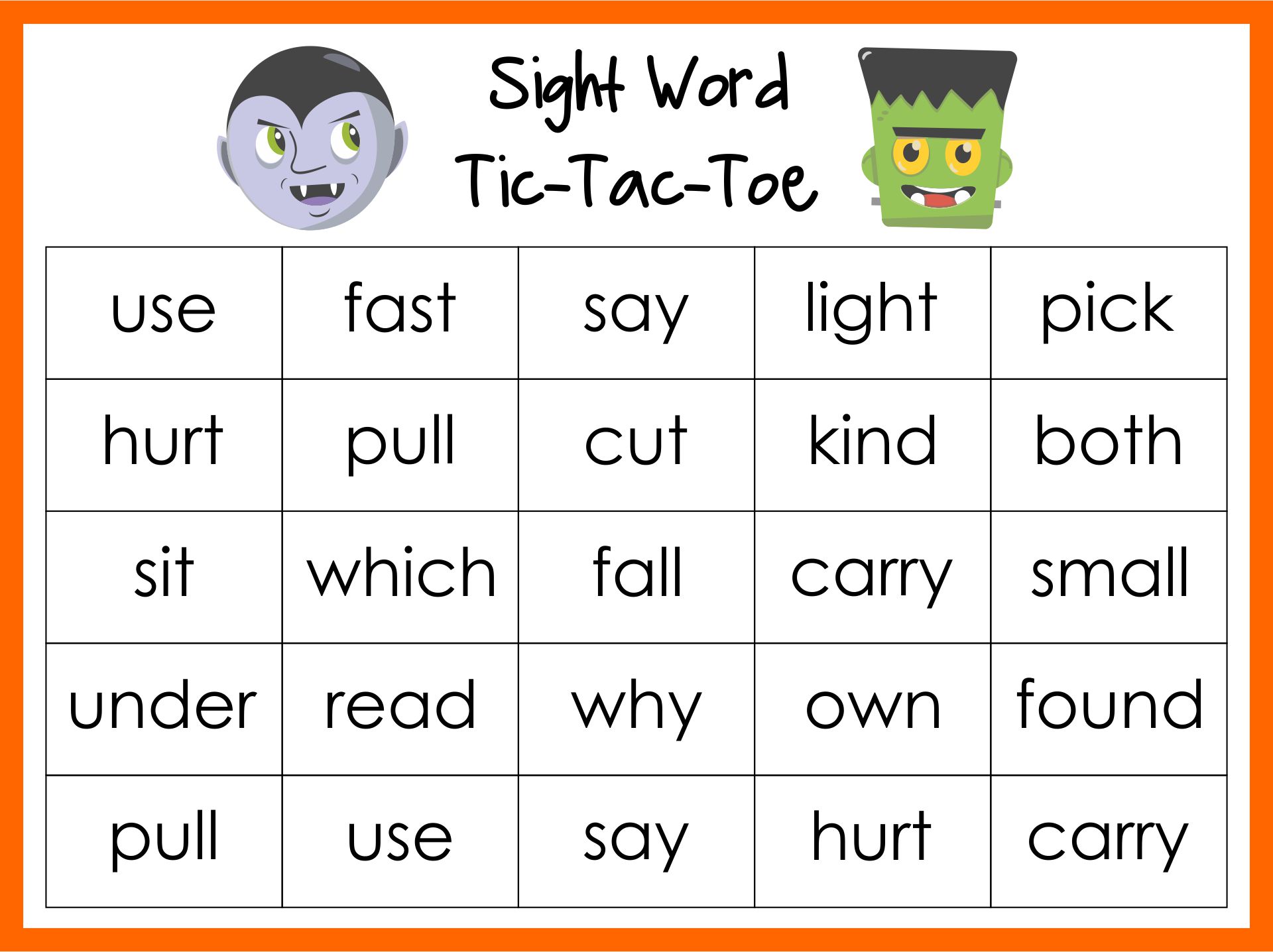 What are the best Halloween games for kids?
Kids always excite the eerie season with costumes and games to play with friends. There are plenty of games that kids usually like to play besides trick-or-treating on Halloween such as tic-tac-toe, poke a pumpkin on a board for the treat or getting some treats with scavenger hunt templates. The best classic one not to be missed is the Halloween Bingo. You can replace the marker using candy corn too. Hit and grab as much candy as you can when you have the Pumpkin Pinata at the Halloween party.
Can you play tic tac toe for math?
Sure you can as you have your grid customized as well. By using board games for learning, kids will be able to get ready to learn in a refreshing way. Unlike the common tic-tac-toe game, you need a few cards to use. From multiplication, addition, or division you can get each player to enjoy the math learning by using the tic-tac-toe basic rules. The fact that playing games to learn could even bring more knowledge to various kinds of applications is practical.
---
More printable images tagged with: