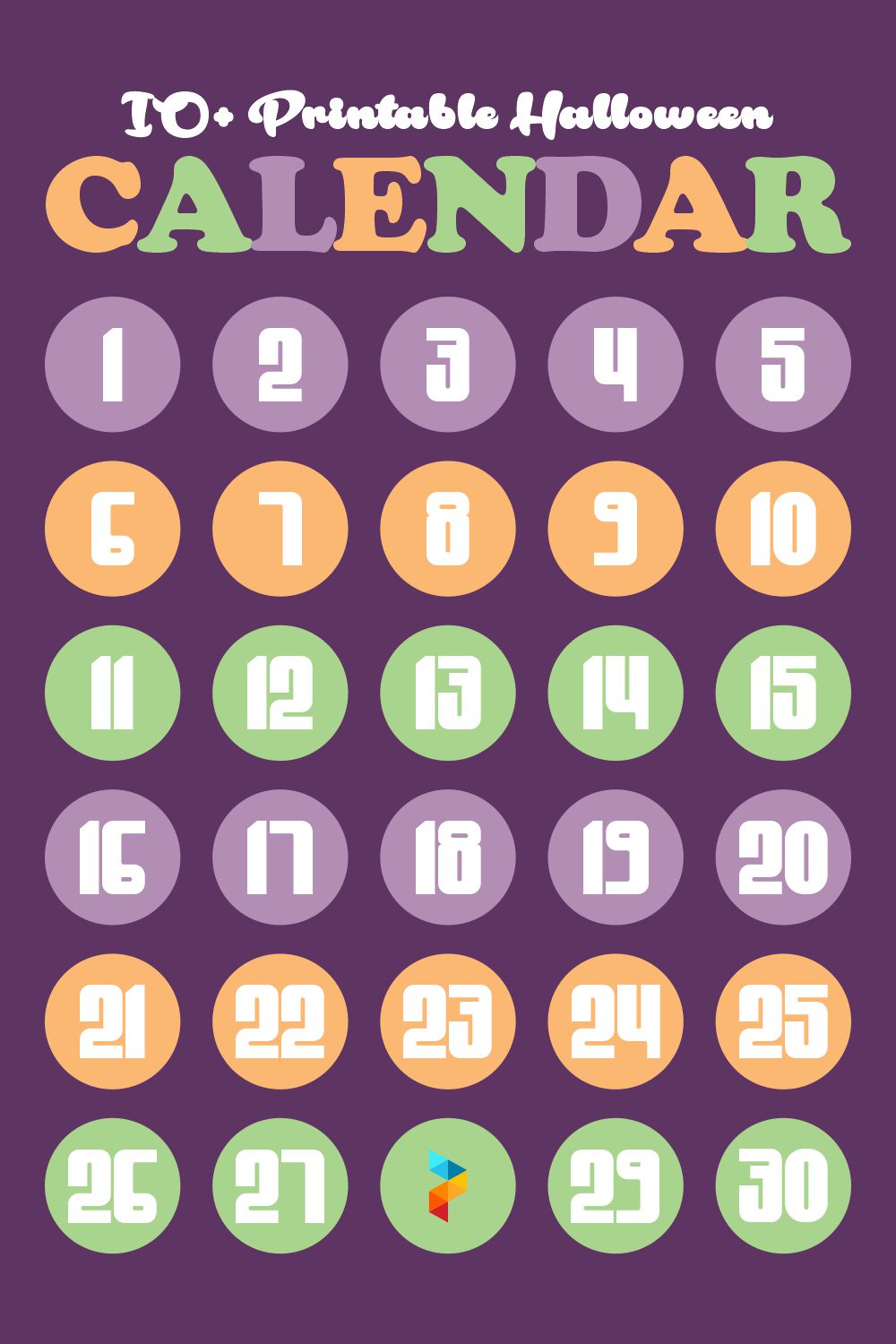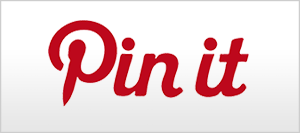 Printable Halloween Calendar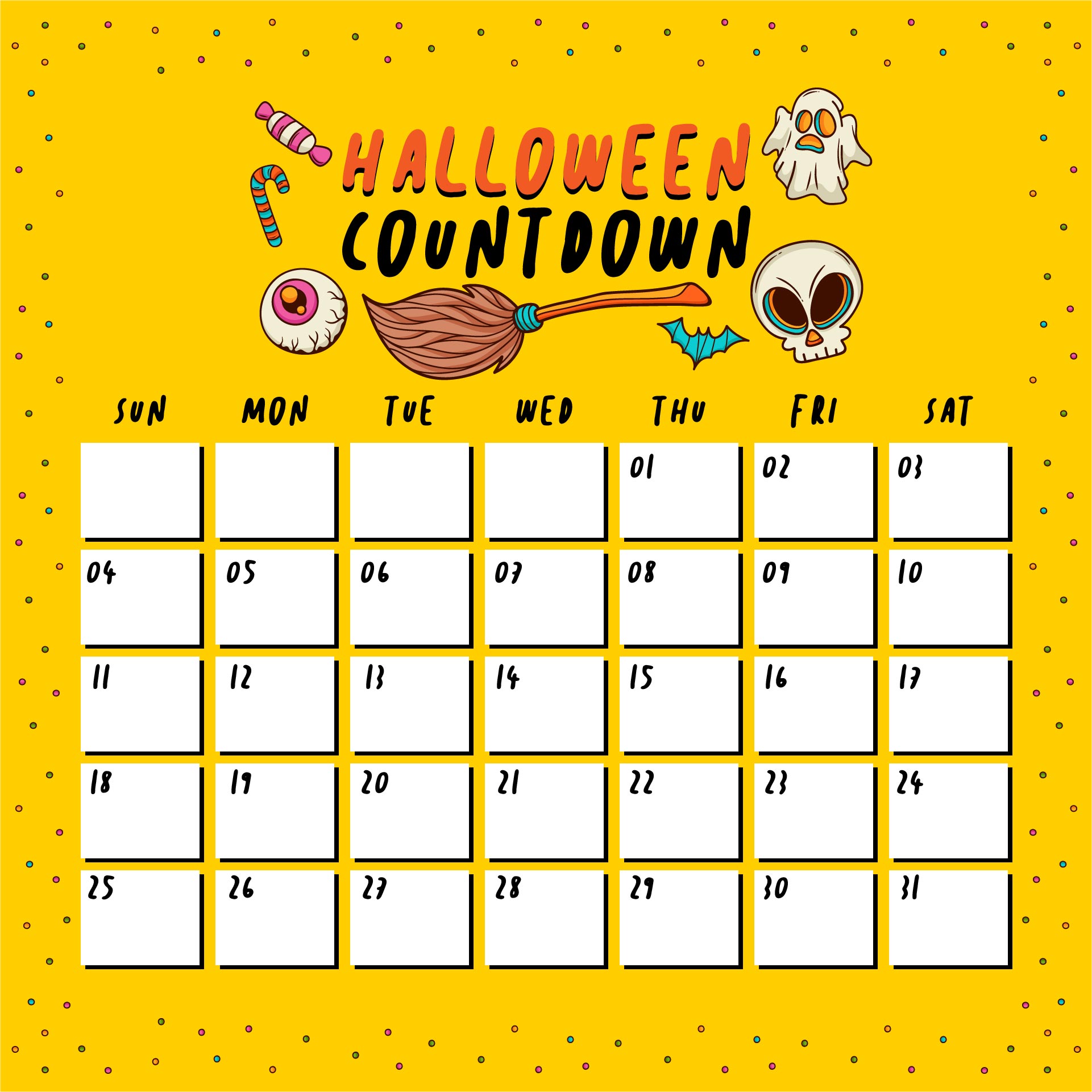 How to use the printable Halloween calendar?
1. Patterns for stitched calendar
You can spice up the Halloween calendar by making a quilted calendar. Especially for beginners, you need an example to make one from excess fabrics. You can download these templates for free.
2. Halloween countdown surprise
Whichever craft you make with the Halloween calendar template, you can make a box and stick to each date. Then, insert some candies or any Halloween gift in the box or pocket. Make sure the kids didn't see you putting the surprises one by one.
3. Daily reminder in October
Now, let's back to the basics. A calendar is to remind each day in a month. It is somehow refreshing to see the calendar with mummies and flying witches.
What should we prepare to make a handmade Halloween calendar?
We've come to the crafty side with the printable Halloween calendar. Although you can just save the file like so, you should make a fun calendar with the children or your friends. Here are the materials you can choose to create art for another need of Halloween decor.
In using these tools, you probably need your parents' guardian, also permission to use the sewing machine. You can get the fabrics from flea markets. While for the glue, you can use the one that is adherence to a fabric. Here, you can print the template right away.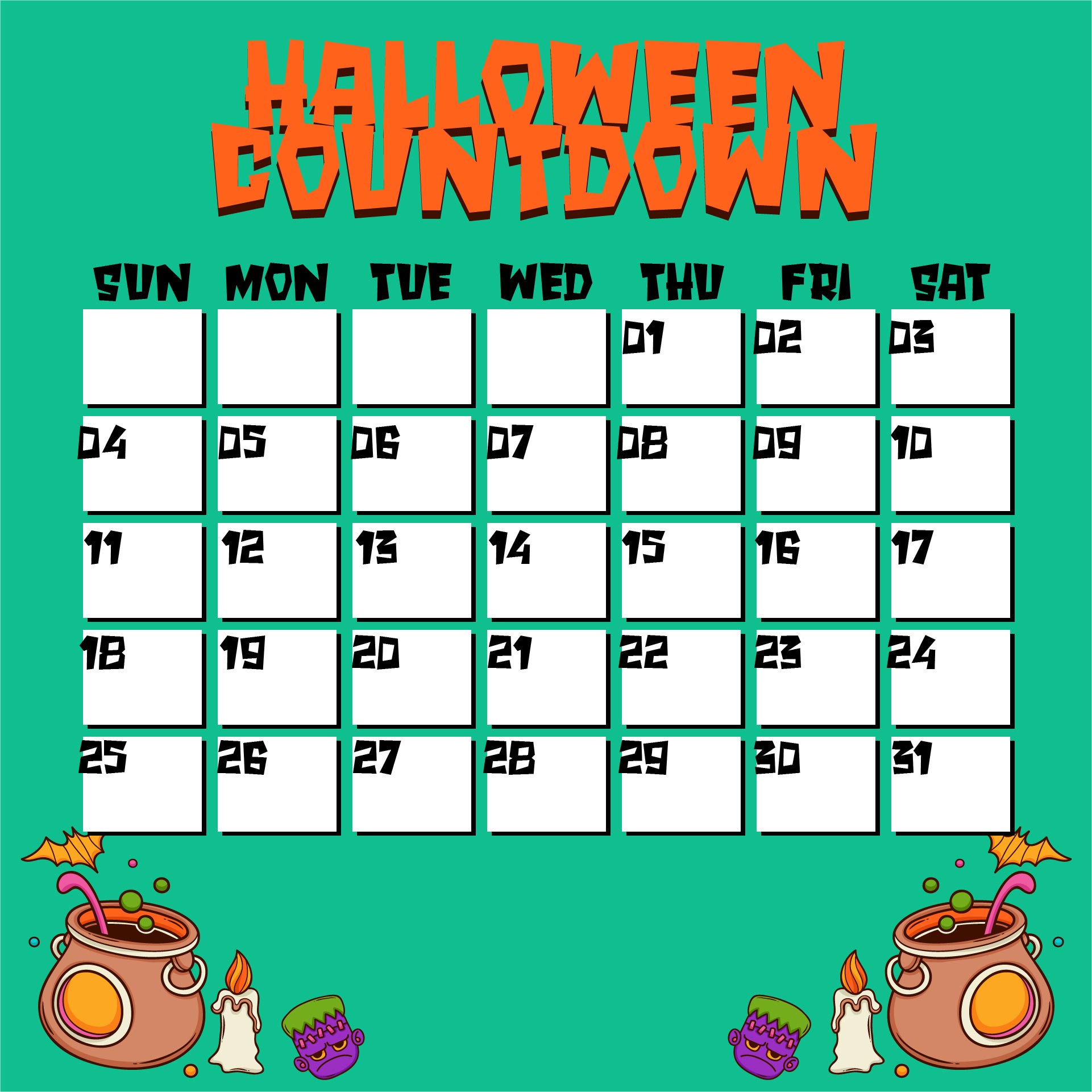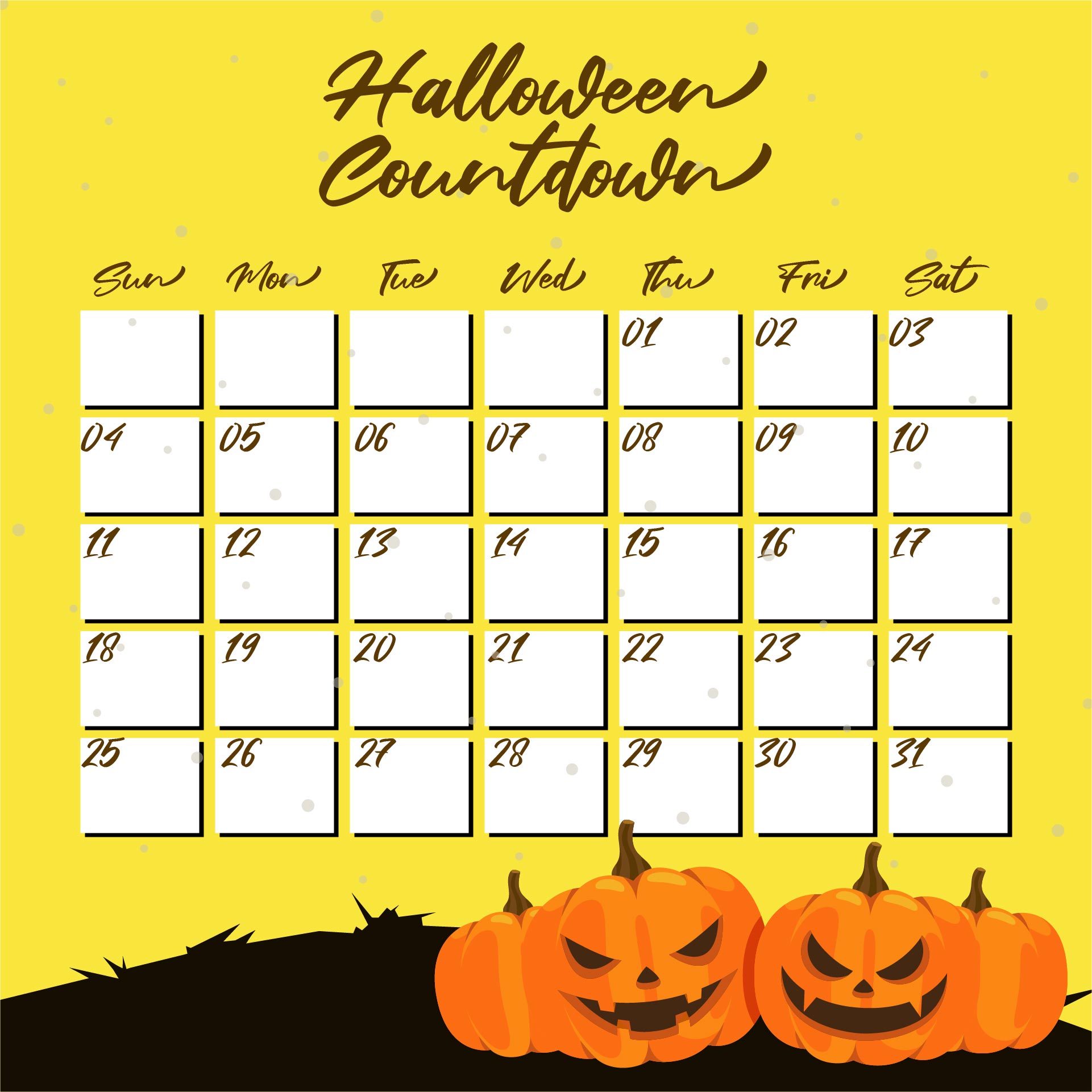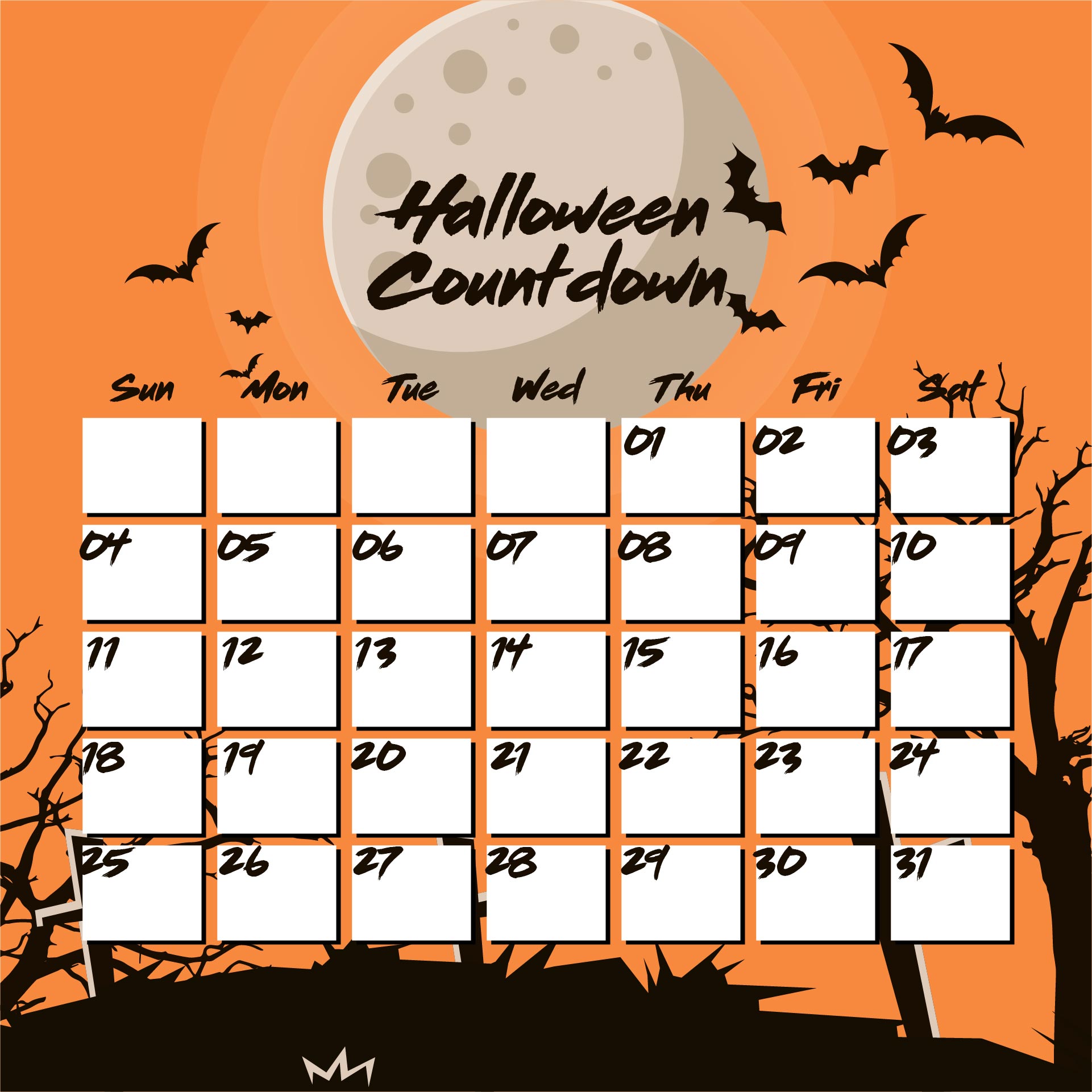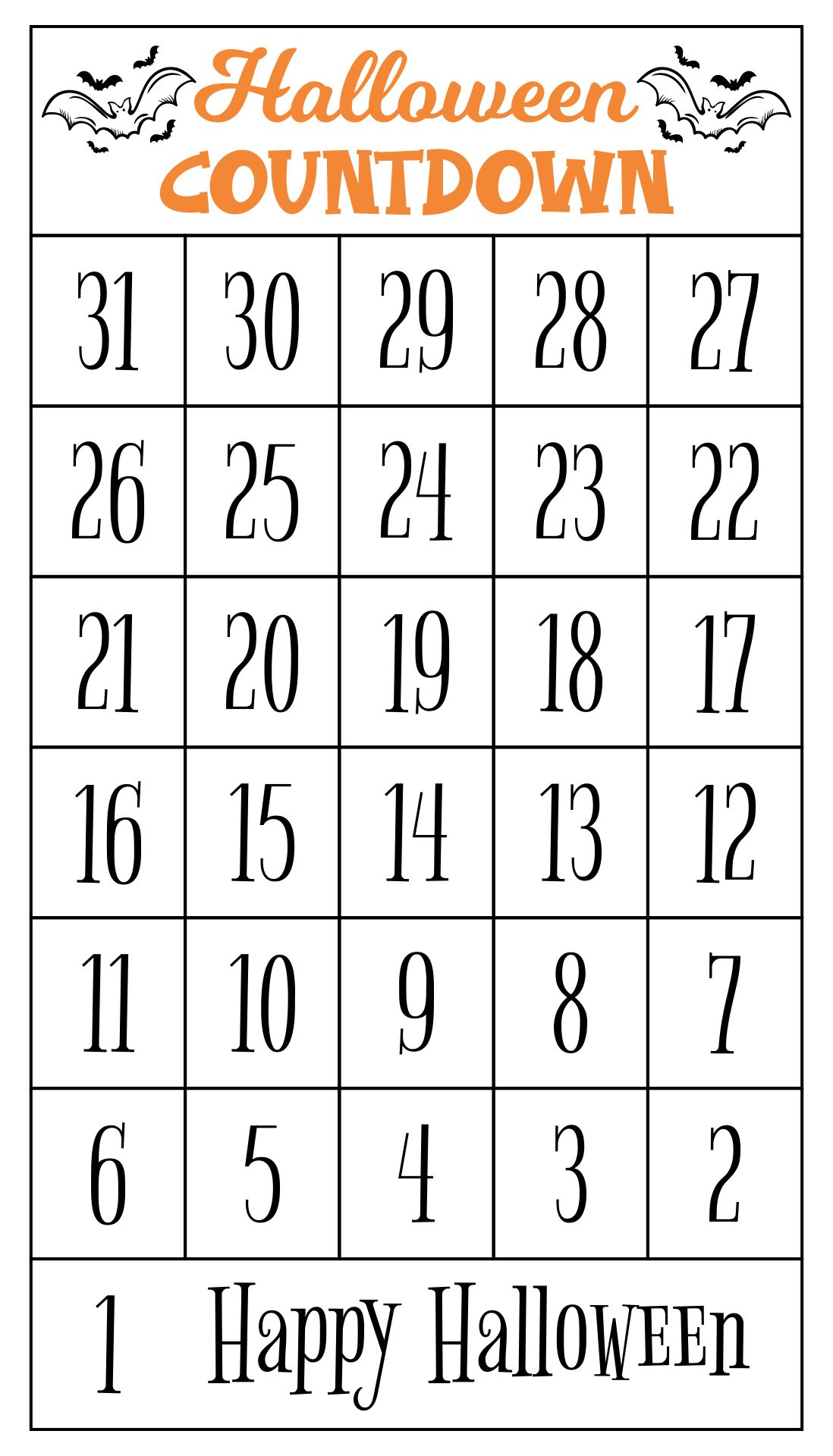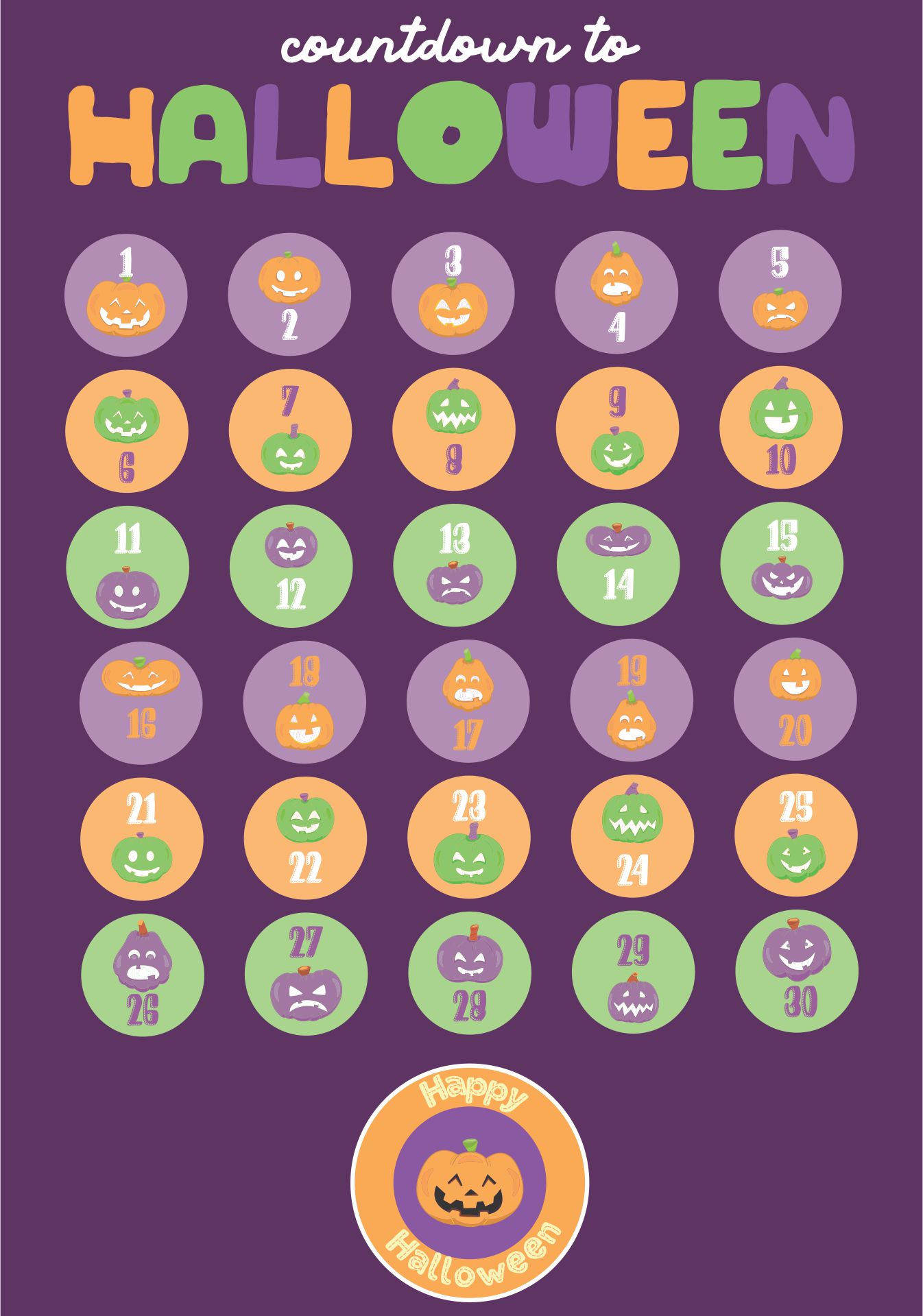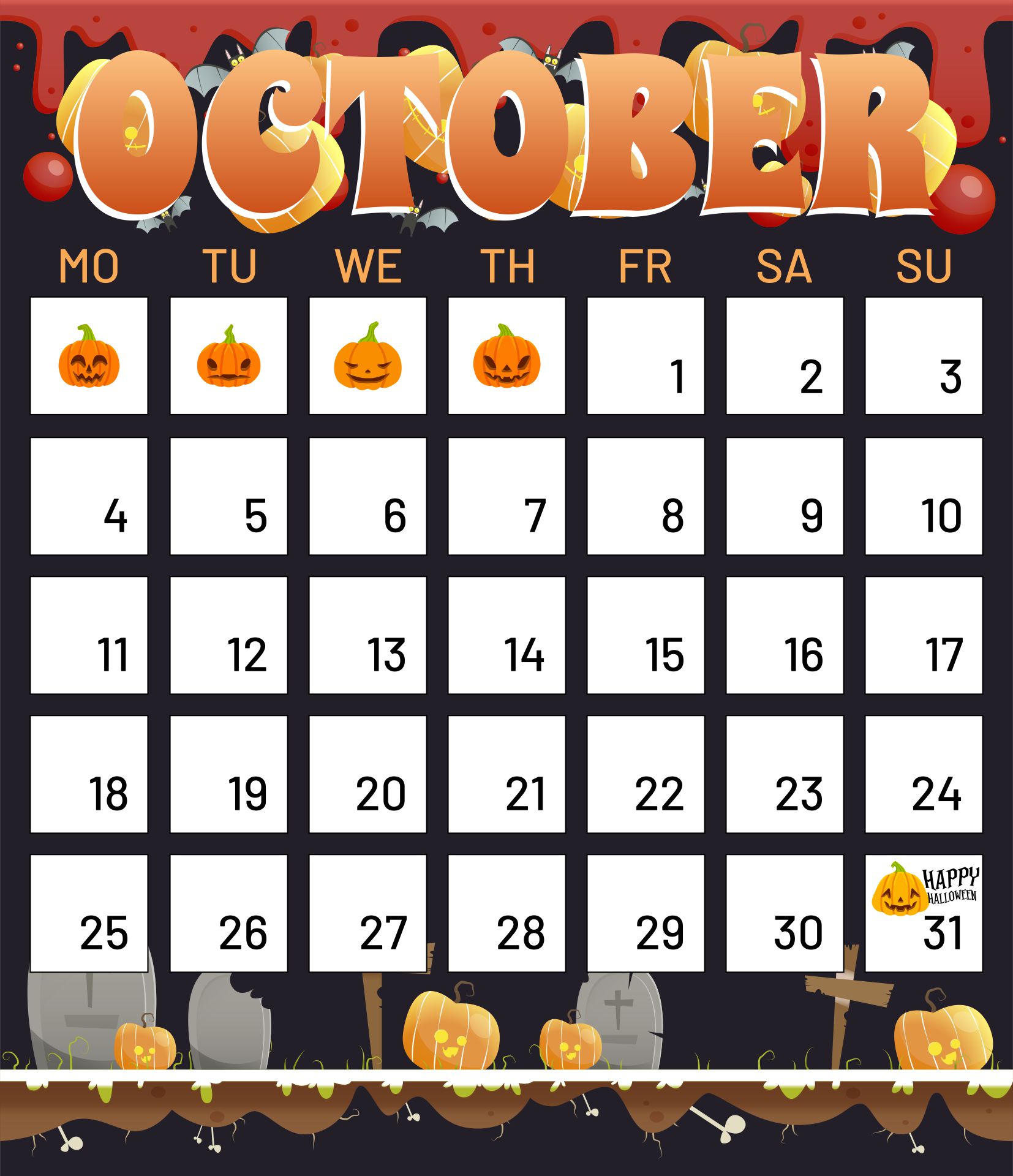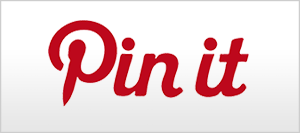 Free Printable Halloween October Calendars To Print With Halloween Borders And Halloween Backgrounds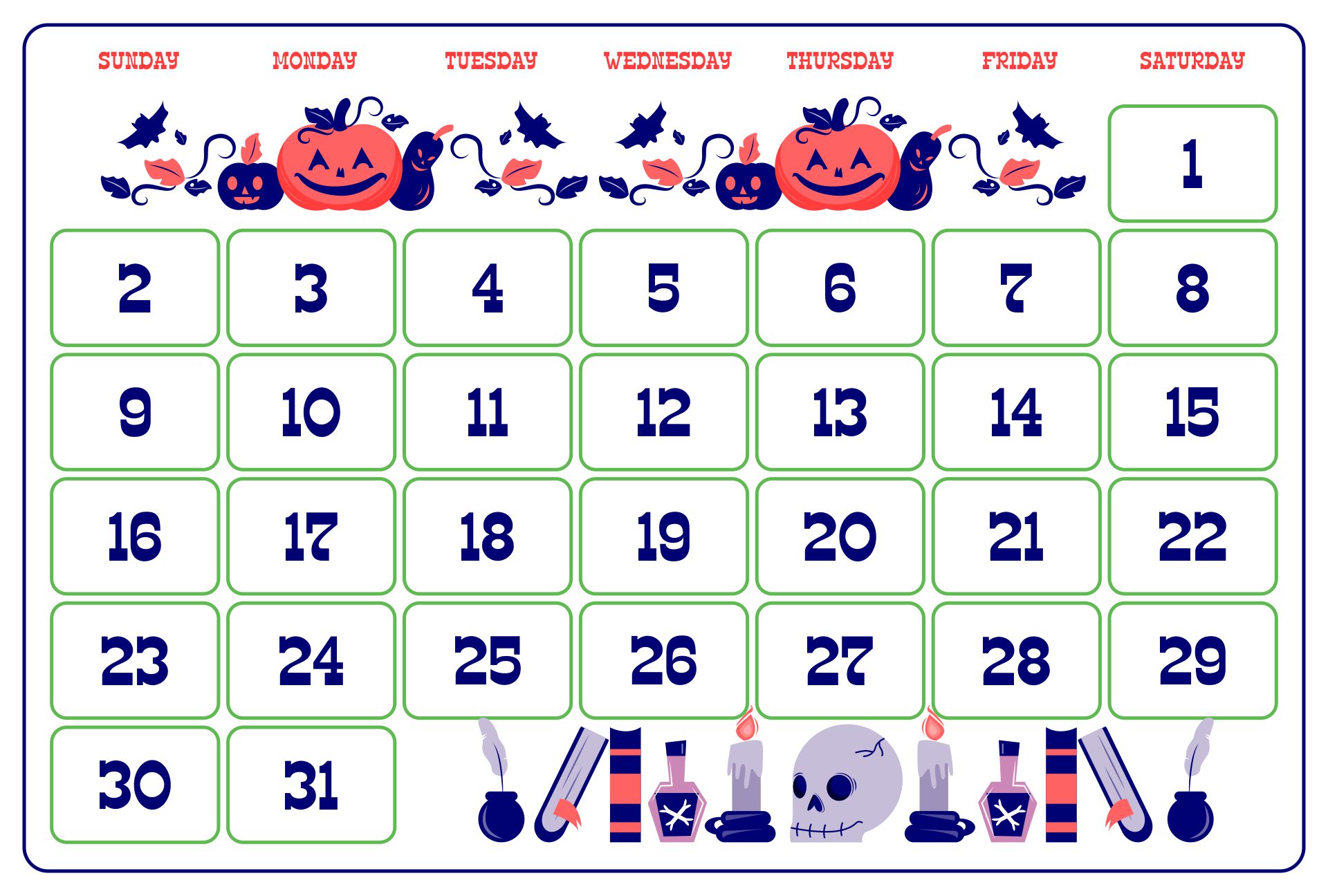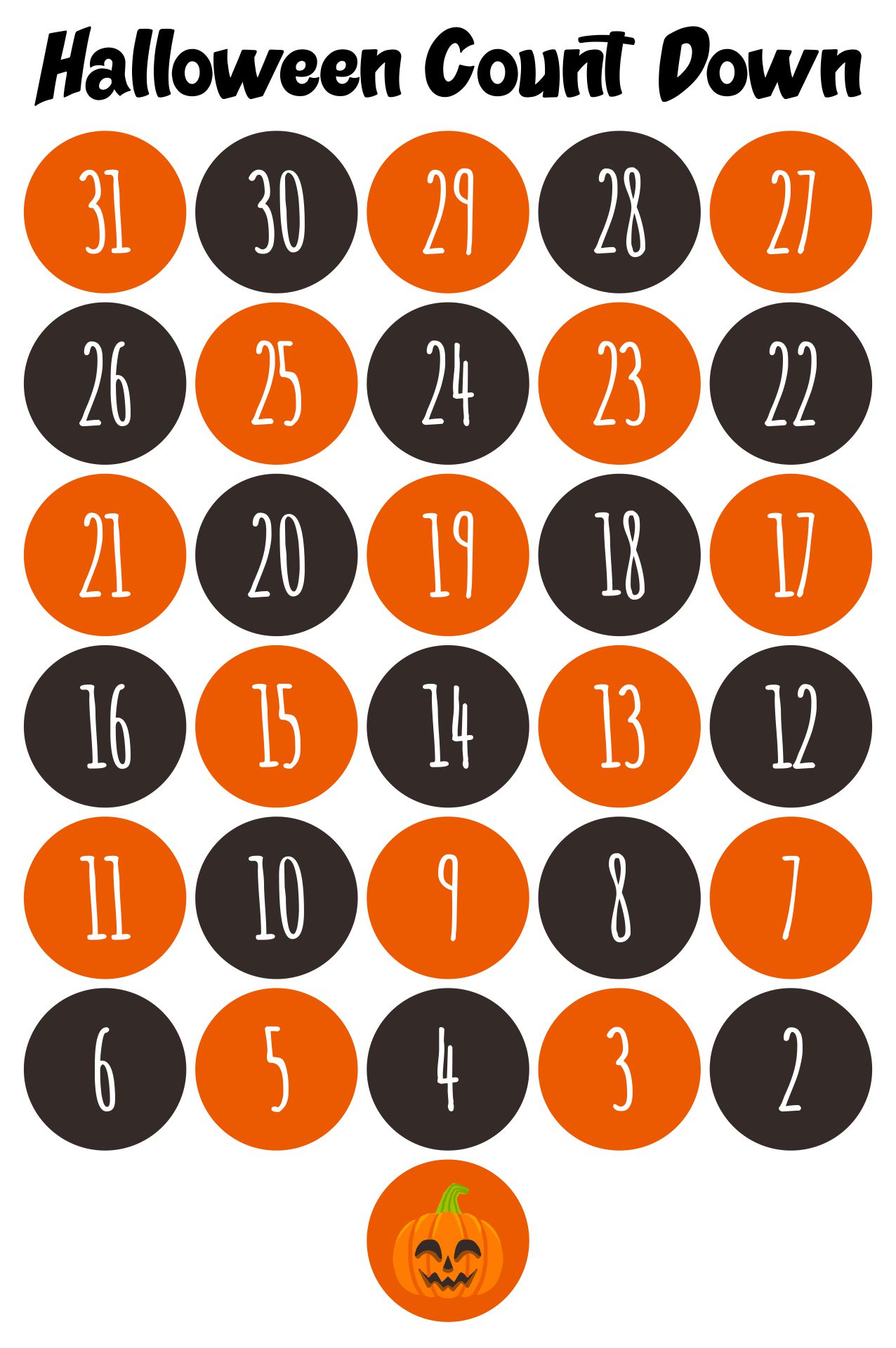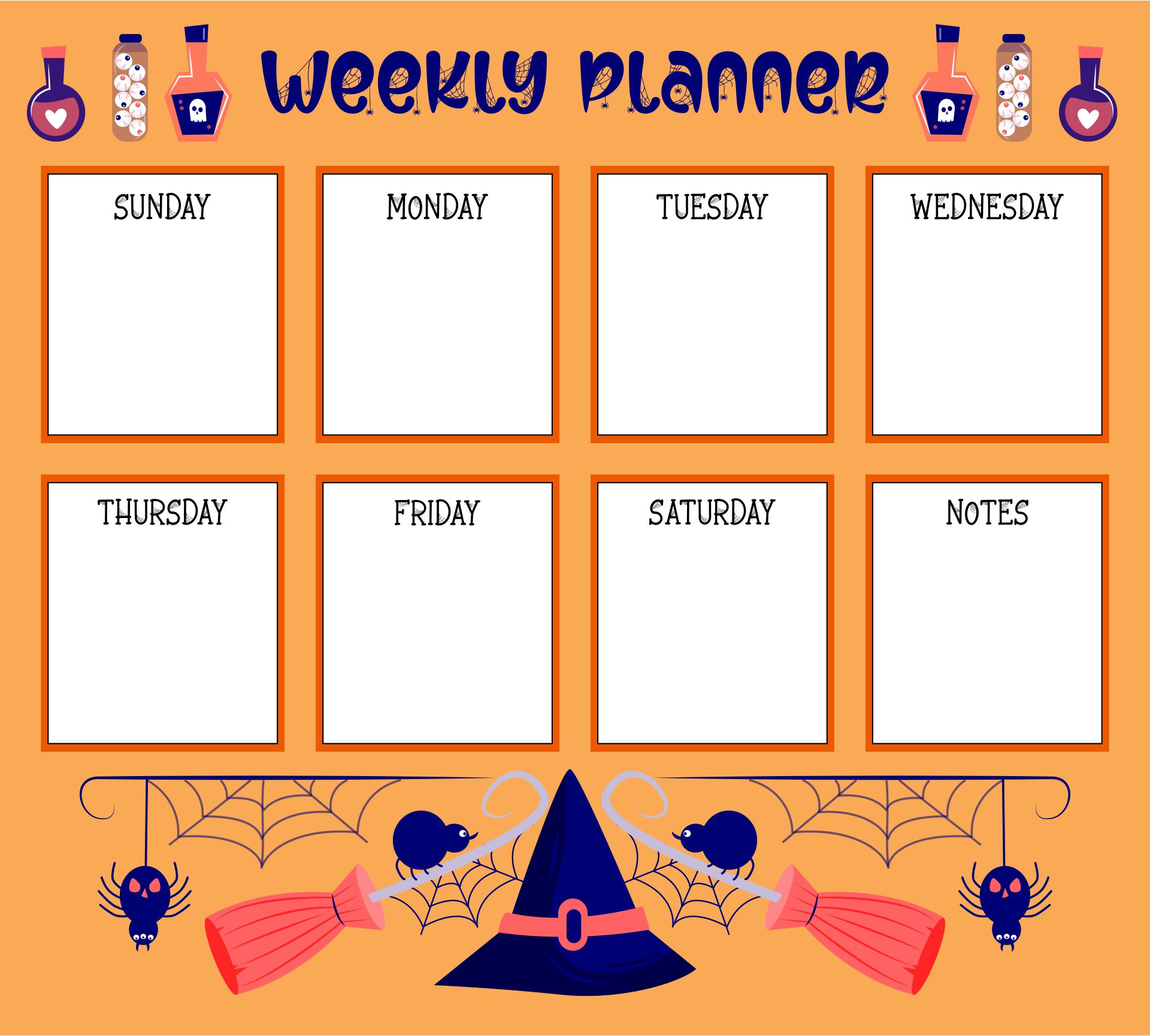 How many days in October 2021?
There are 31 days in October this year. Halloween this year is still celebrated on October 31st. With the Halloween calendar, you can count down the days from the beginning of October. There are many things you can do with the calendar to kill the time during the fall season.
For family time, you can plan on spending the rest of the fall season, such as baking fall bakes, outdoor activities, and so on. You can mark the activities from the picture on each date. For instance, on the 1st of October, you buy eye-ball chocolates because there's a discount.
Who will use the printable Halloween calendar?
Just like other calendars, anyone can print and use the Halloween calendars. Kids will love to countdown the spooky day. They already have in mind the Halloween costume this year and the trick-or-treat event too. While for adults, the dates are important to remind them to prepare for the Halloween party and open houses. Candies are on sale and fast to out of stock, so better get hurry!