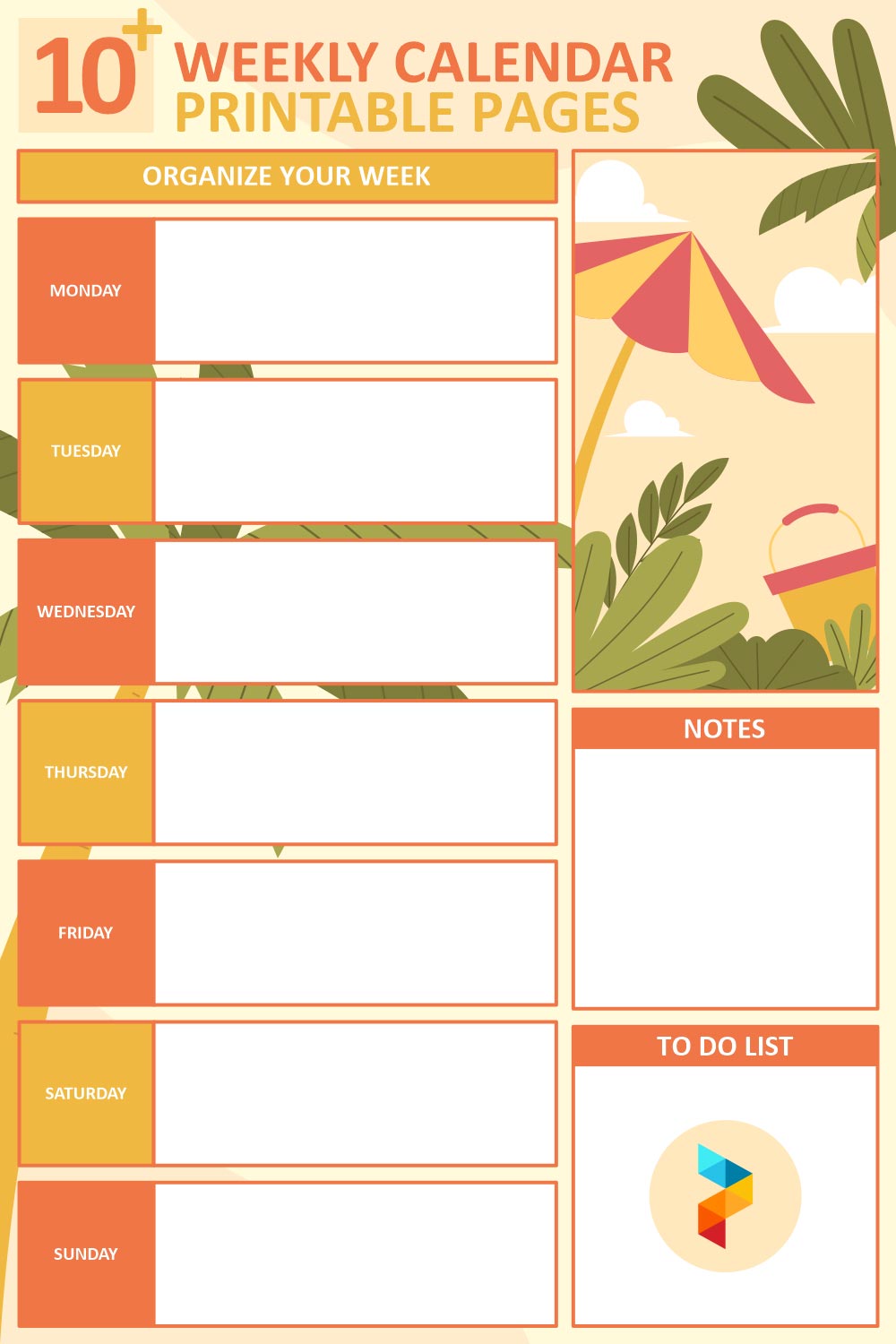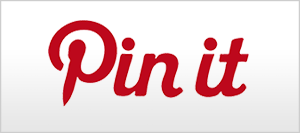 Weekly Calendar Printable Pages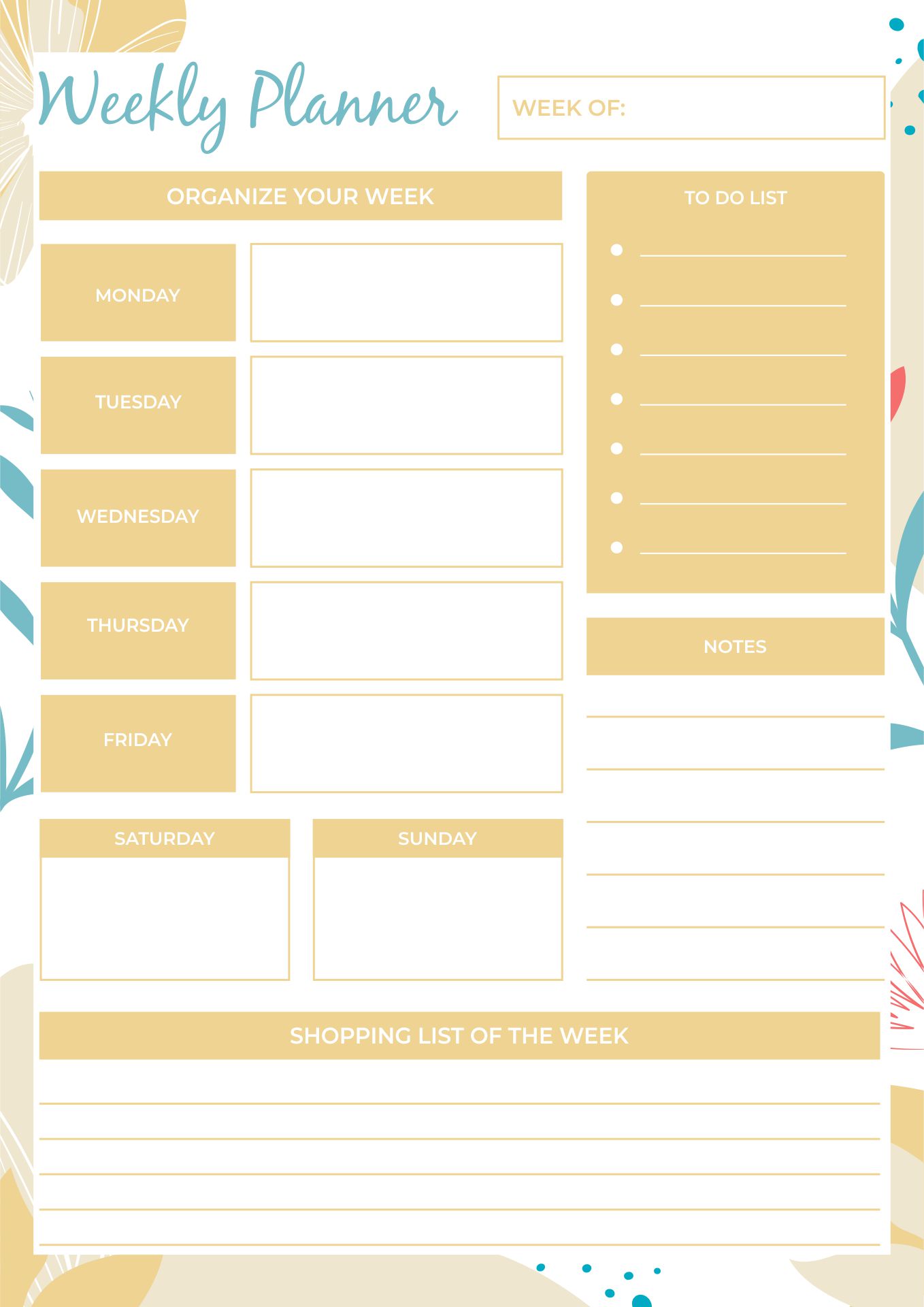 How do I print my weekly calendar?
With the presence of Google, now you can easily print a weekly calendar. Here's how to print weekly calendar pages:
Open Google Calendar on your computer or laptop.

Go to the top right corner, then click Day or Week to choose which date range to print.

Then, go to the 'Settings' menu, and choose 'Print'.

On the print preview page, you can change details like color and font size settings.

If you're done, click 'Print'. Then a window would appear.

Click 'Print' again. Then you have your

weekly calendar pages.
What are the benefits of using a planner?
If you are such a busy person, then using a planner could help you to track your schedules. Otherwise, there is still a lot of benefit to using a planner. There are some of them:
Increased organization:

Using a planner will increase your organization skill. There are no more missed appointments since you have the ability to keep everything in the planner that can remind you when the time is near.

Increased productivity: You have your plan scheduled and don't worry about forgetting or missing any appointments because you have all of them on a list.
Decreased stress: When you are planning everything, it is one of the great ways to reduce stress and anxiety. Once you have all of your things on the list, your mind would begin to worry less and more focus on what you are working on now.
Gain perspective: When you have everything written down on your planner, it is easy for you to decide to take more responsibility or decrease it and say no.
Increased motivation: If you are using a planner, it also made it easier for you to make a long-term plan. It will keep you motivated every day.
Less screen time: Since you already have everything on track, you don't need to worry about anything or missing out on appointments. So it keeps you focused on your task list rather than pop up notification on your phone.
Never miss another deadline: You have your entire schedule on the planner, so you can check it regularly and not miss any task.
Remember the good times: Using a planner is also one of the great ways to keep good memories. Whenever you want to go back in time, you could open up your old pages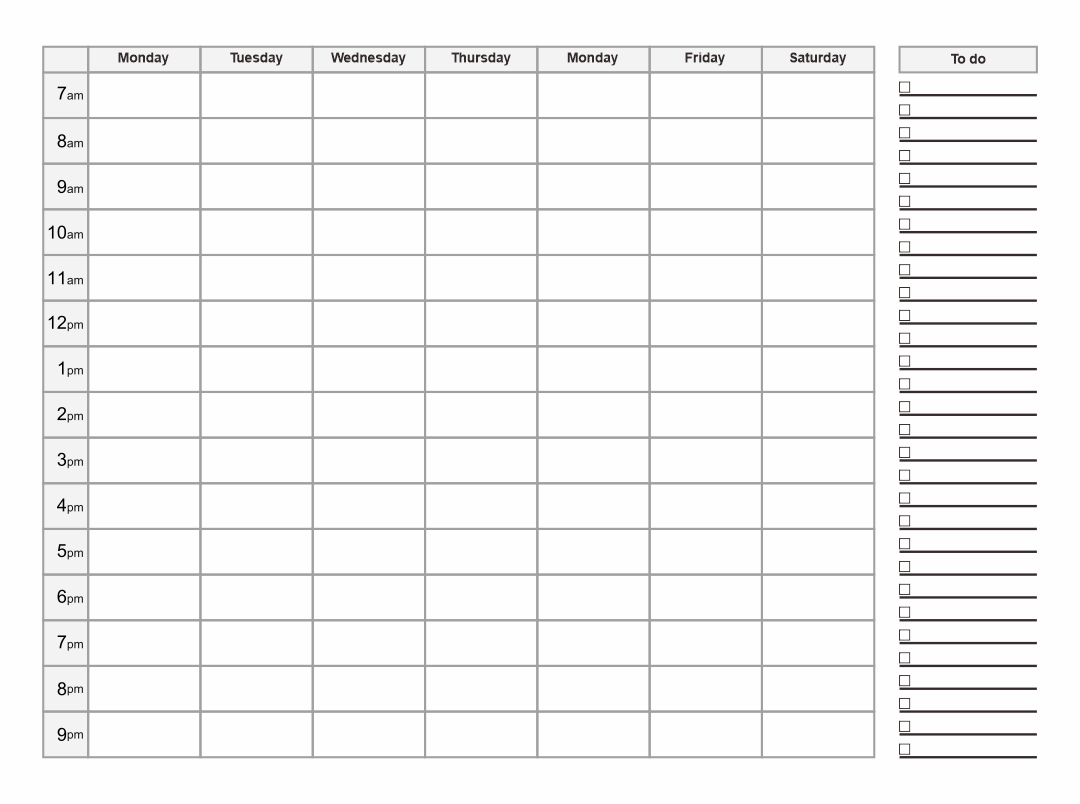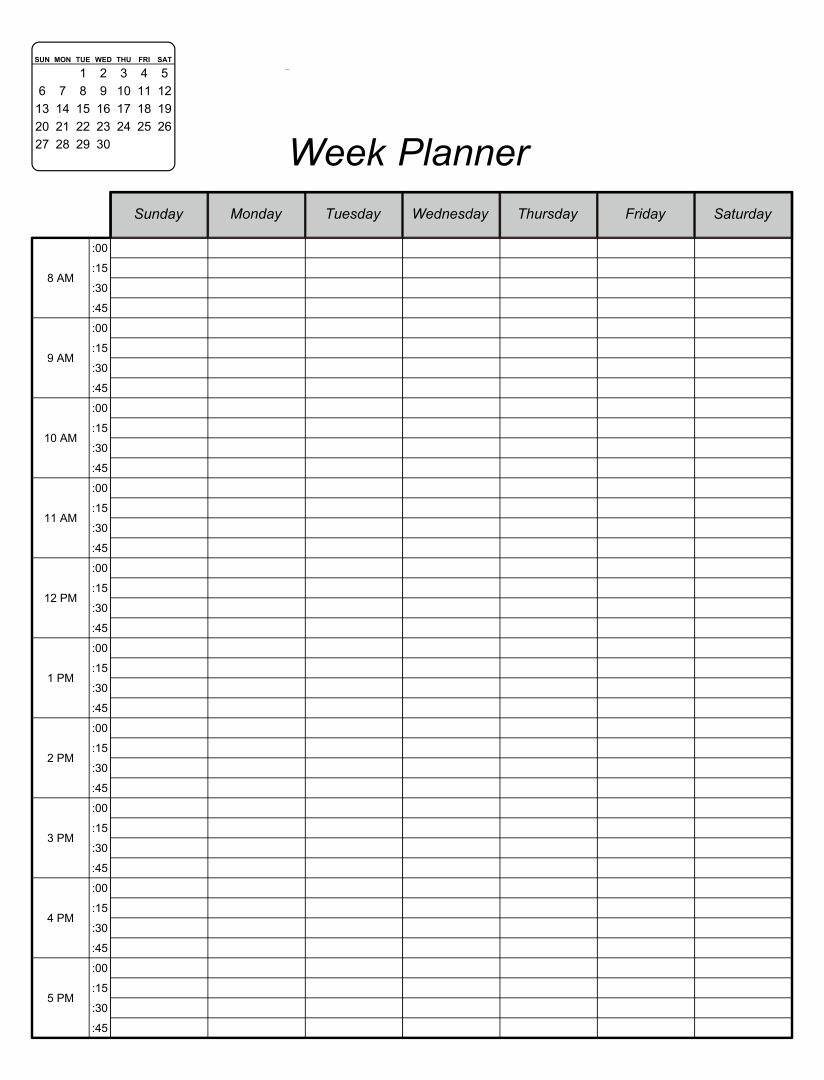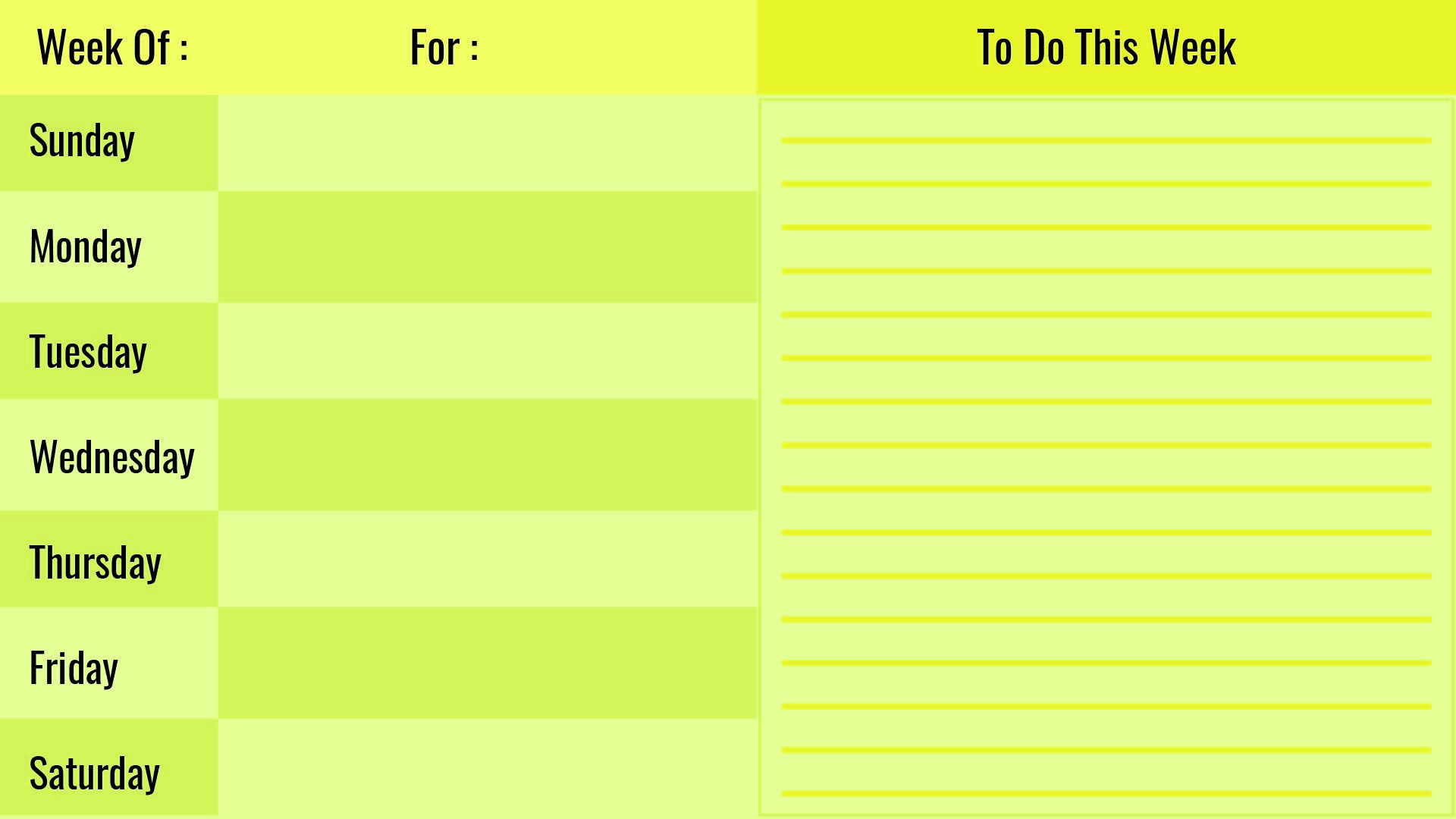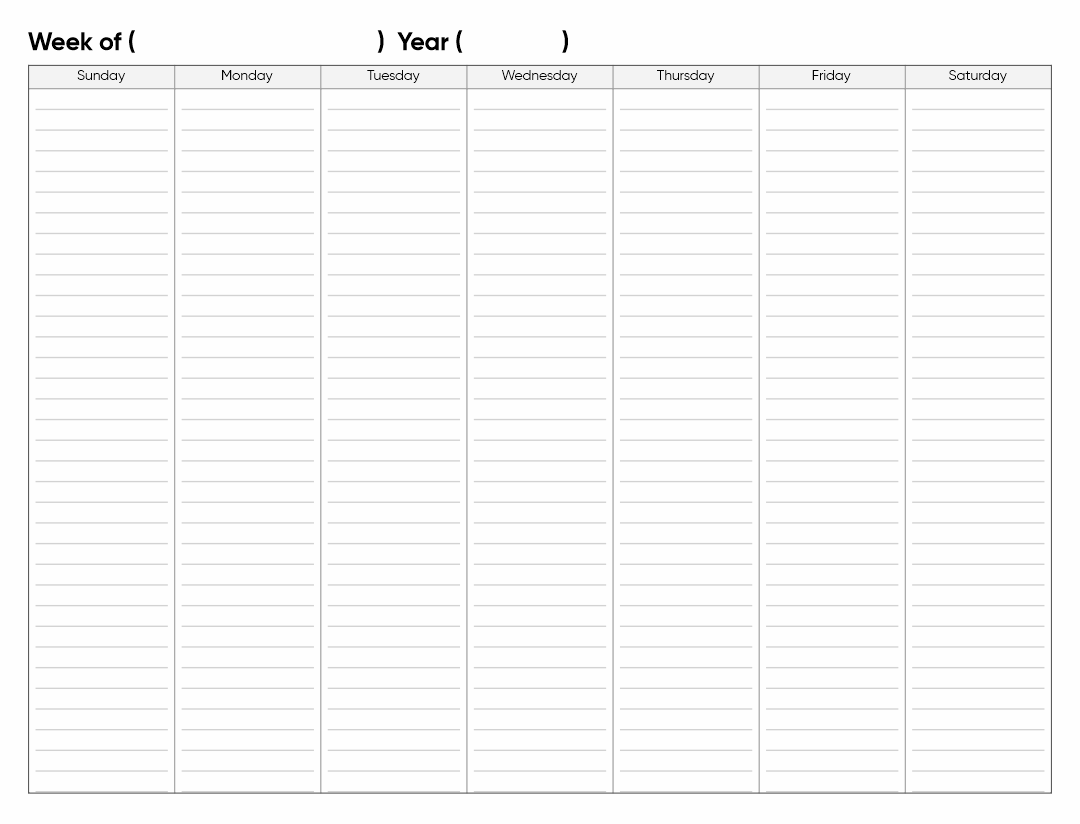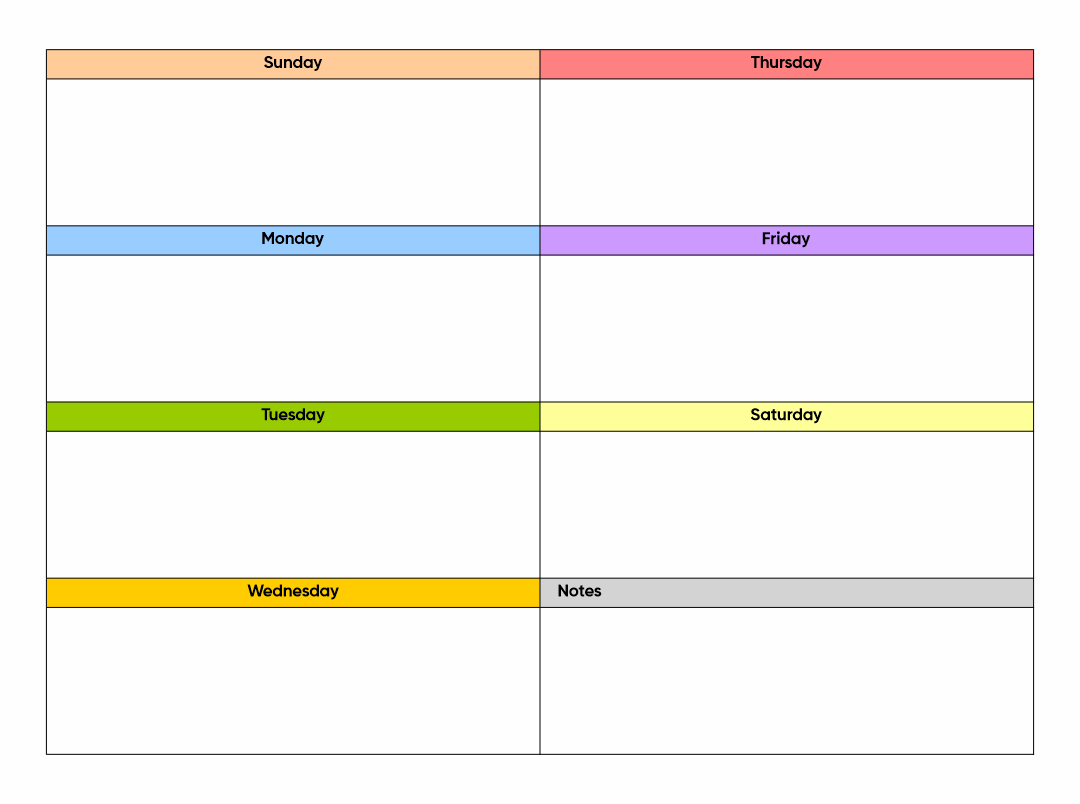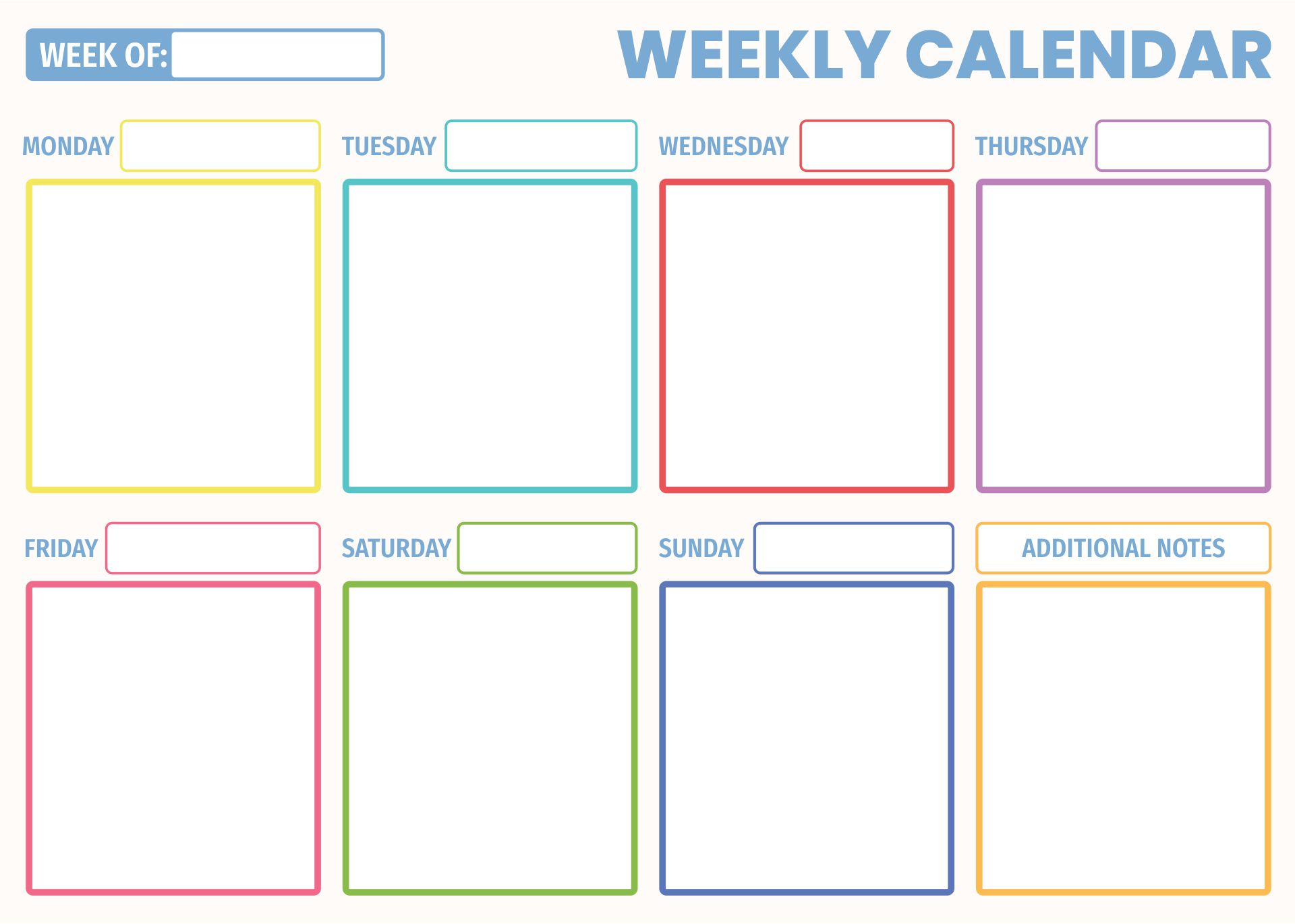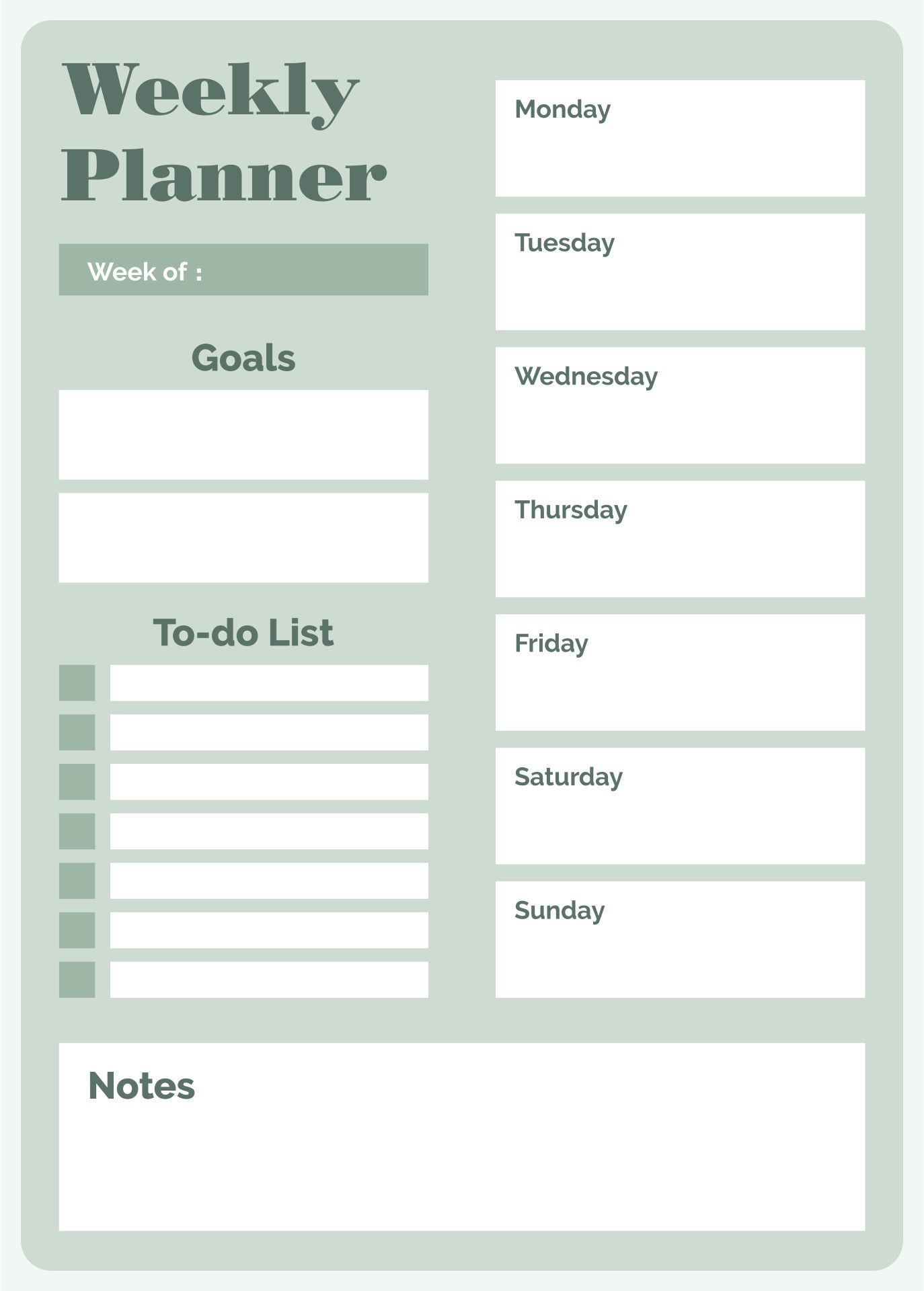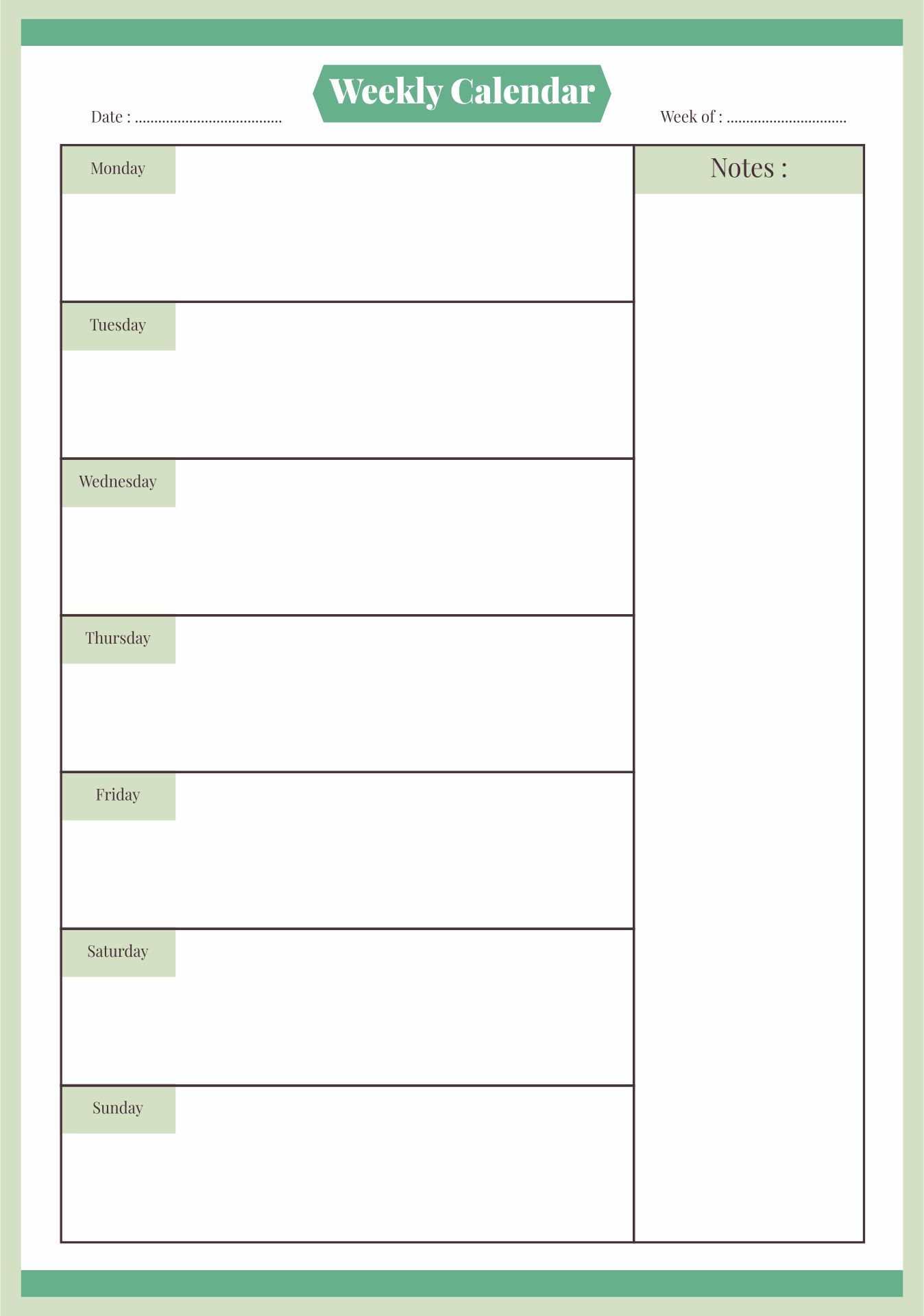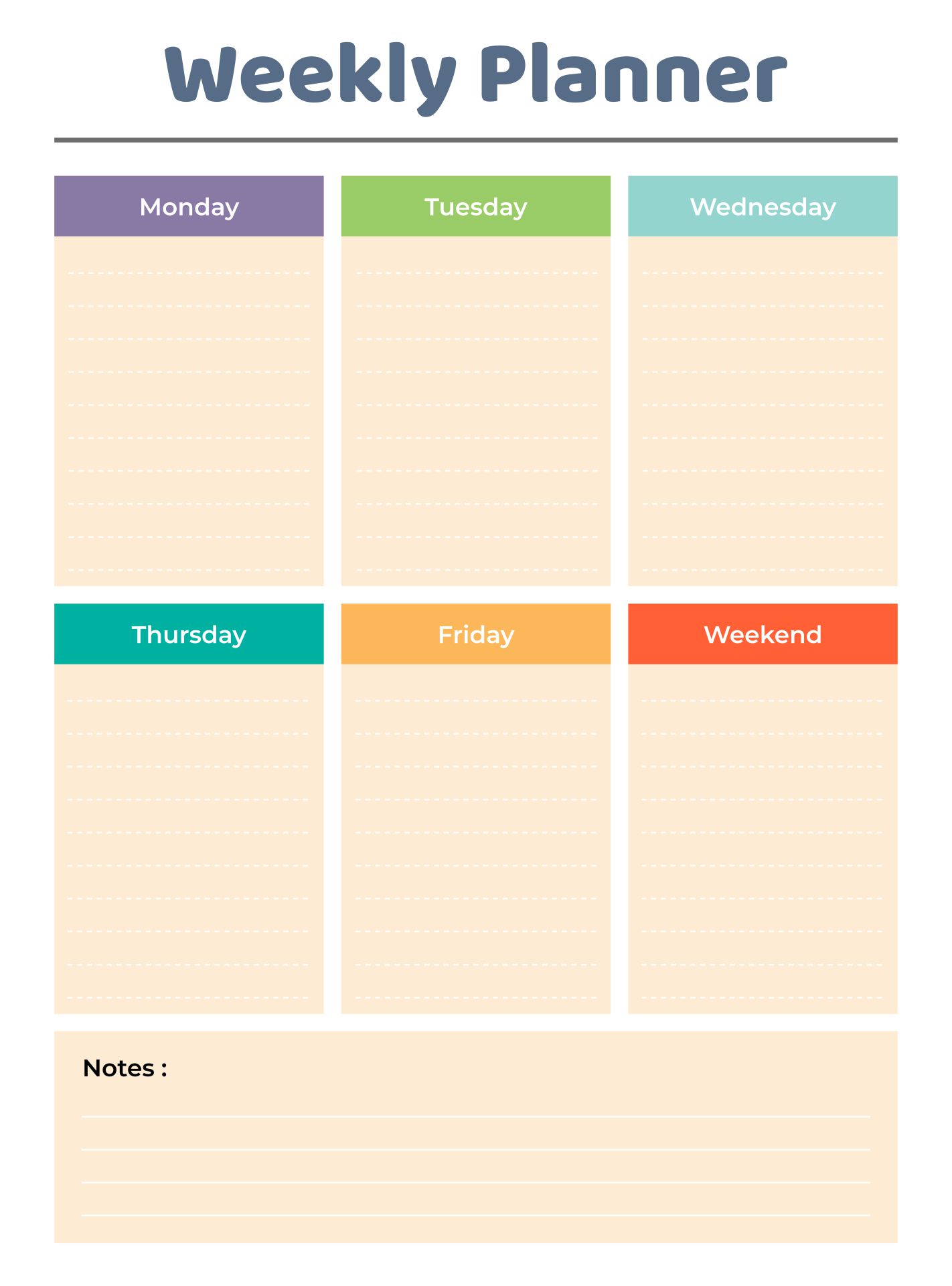 What is a weekly calendar?
The weekly calendar pages is a calendar that contains only seven days or one week. This calendar is usually used to track the activities and tasks that you have to do in the week.
A weekly calendar can also help you to remember many appointments or remember deadlines that you have to complete. So there are no more missed appointments or deadlines.