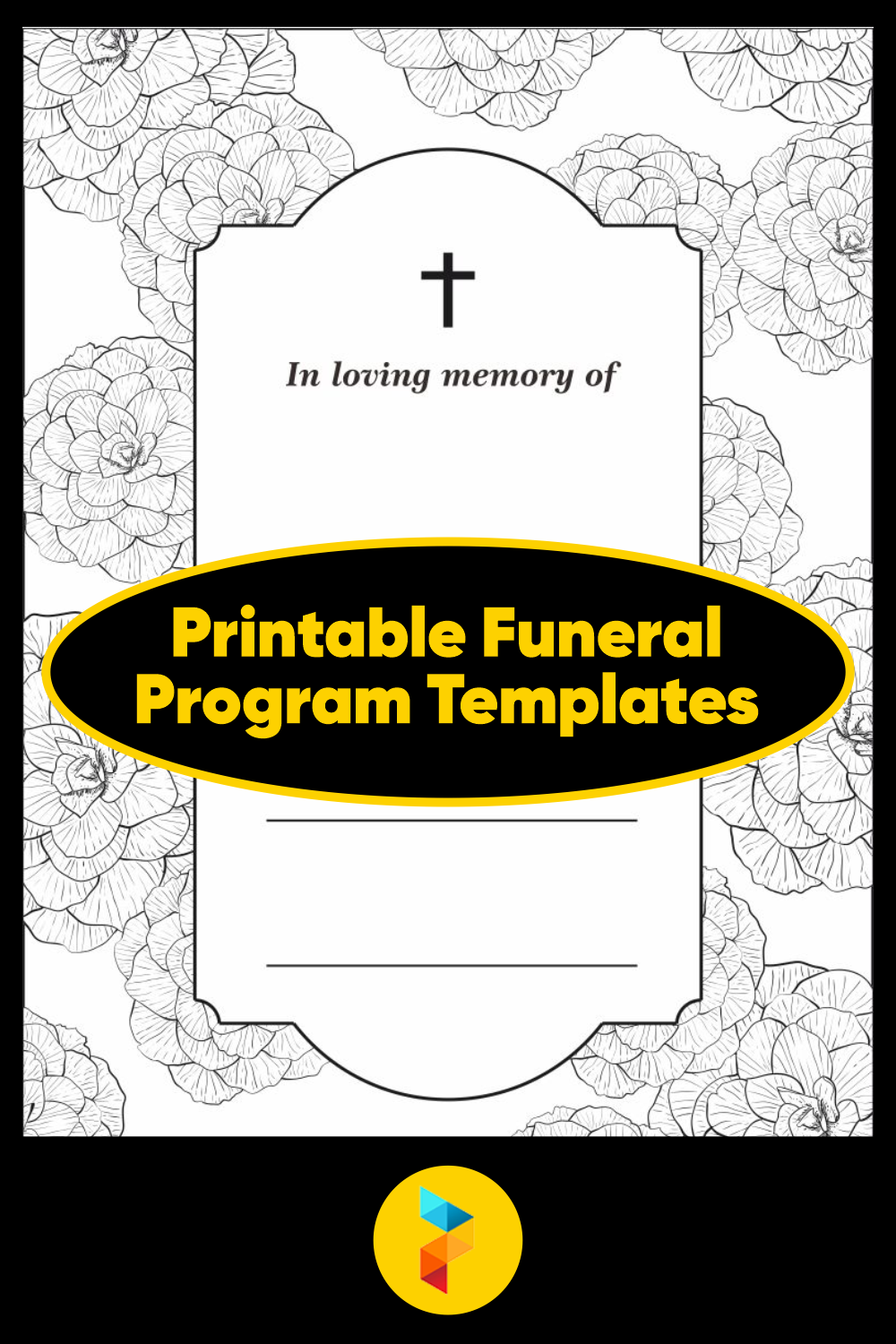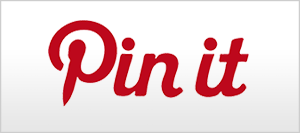 Printable Funeral Program Templates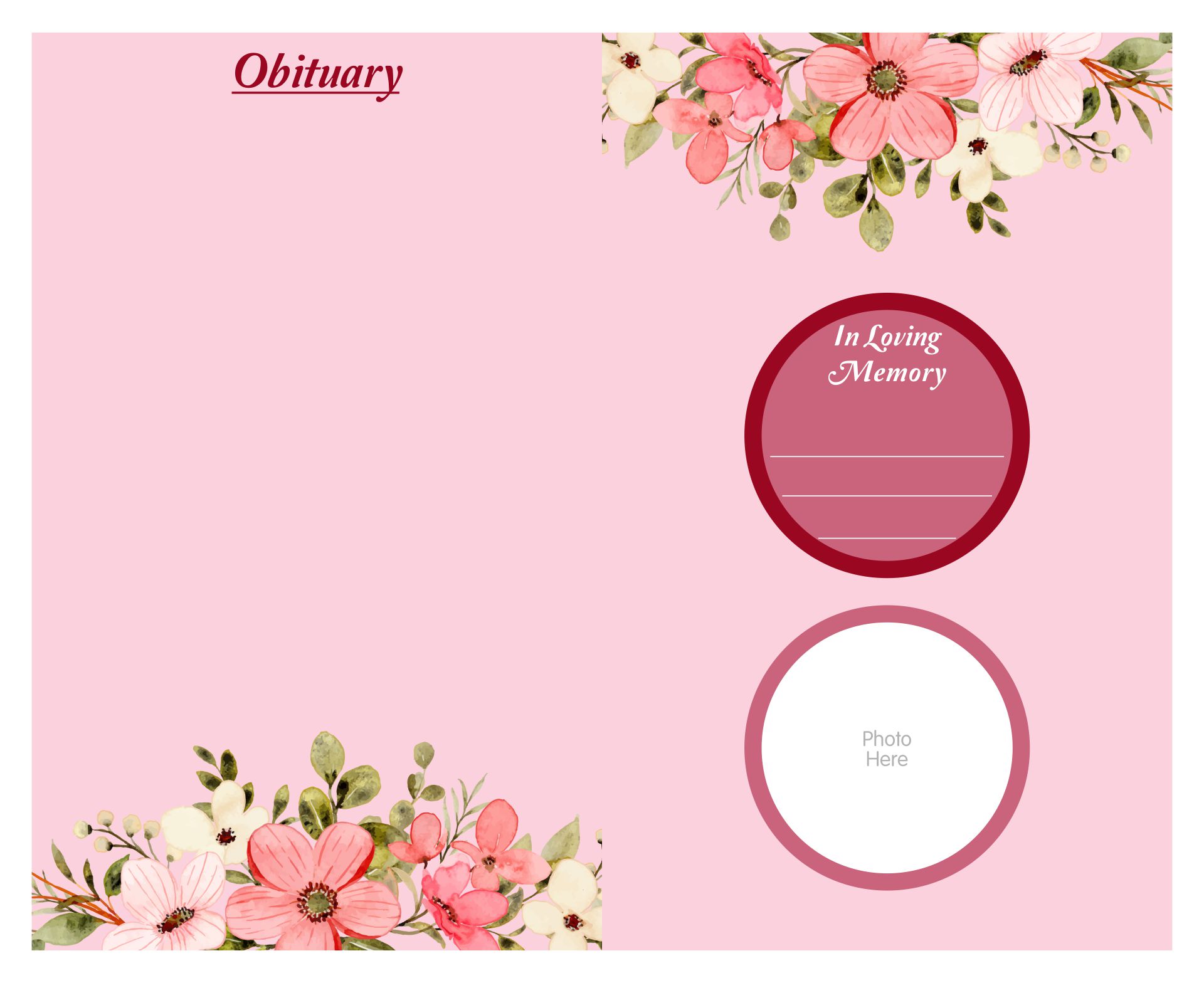 What is the purpose of the funeral?

The funeral is the last ceremony given by family and people closest to people who have died. At the funeral, people will give parting words before the person is buried. Words and tears will usually fill this ceremony. This activity has become a hereditary tradition that has been carried out since then until now. Therefore there is a special job to organize funeral activities. In this work, there are many elements in it that must be something that must exist when a funeral.

What should be included in a funeral program?

Which is part of the funeral is a funeral program. It contains all elements related to the identity of the deceased such as full name, date of birth, and also the date of death. Location is also an important detail so that all can know where the person will be buried. After completing your identity, you can structure the funeral events that will take place. Inside is a musician, a list of people who will make a speech, and the most important is a list of families left behind. Everything is neatly arranged in a funeral program.

How do you make a funeral program?

To be able to create a funeral program, you can search for references on the internet and adapt them to your needs. First, you can observe the family left behind about the person who died. After that, you can make a funeral program framework from the results of observation. Design and layout can be done using popular design software or applications such as Adobe Photoshop, Corel Draw, and others. After putting all the necessary information into a funeral program, you only need to print it and make a copy of the number of people who will come to the funeral. It will be easier to finish if you make a funeral program with the help of others or teamwork.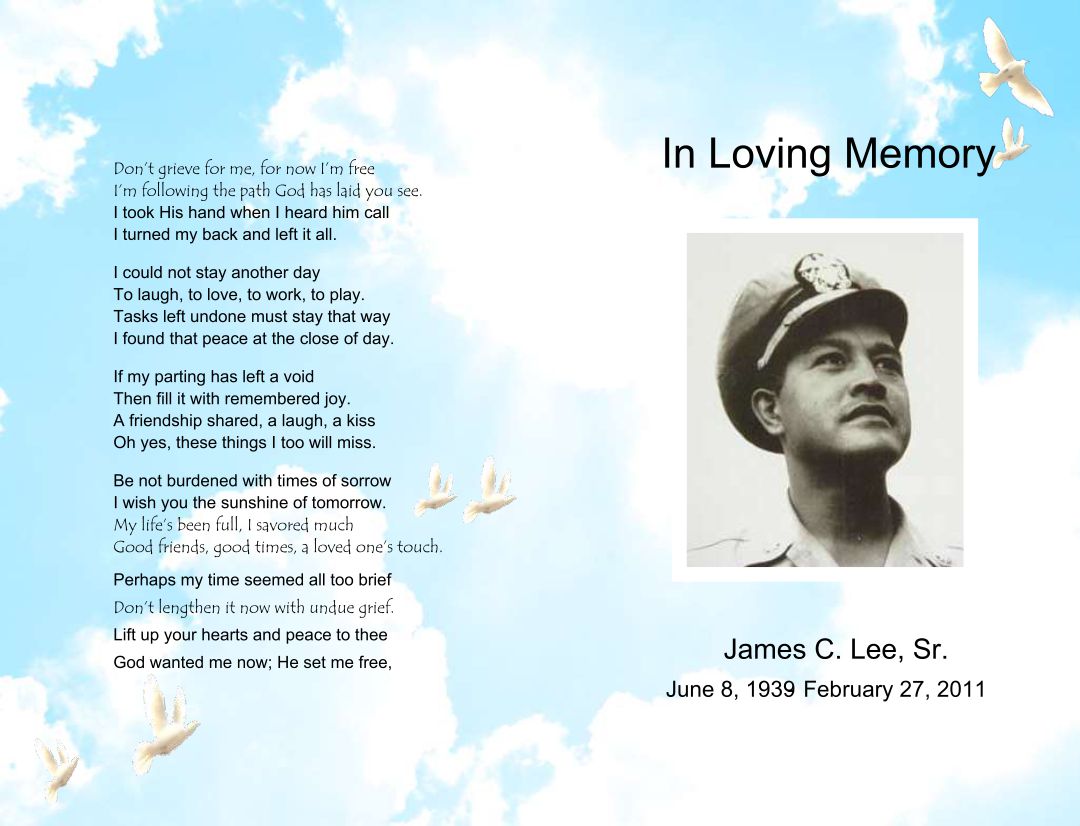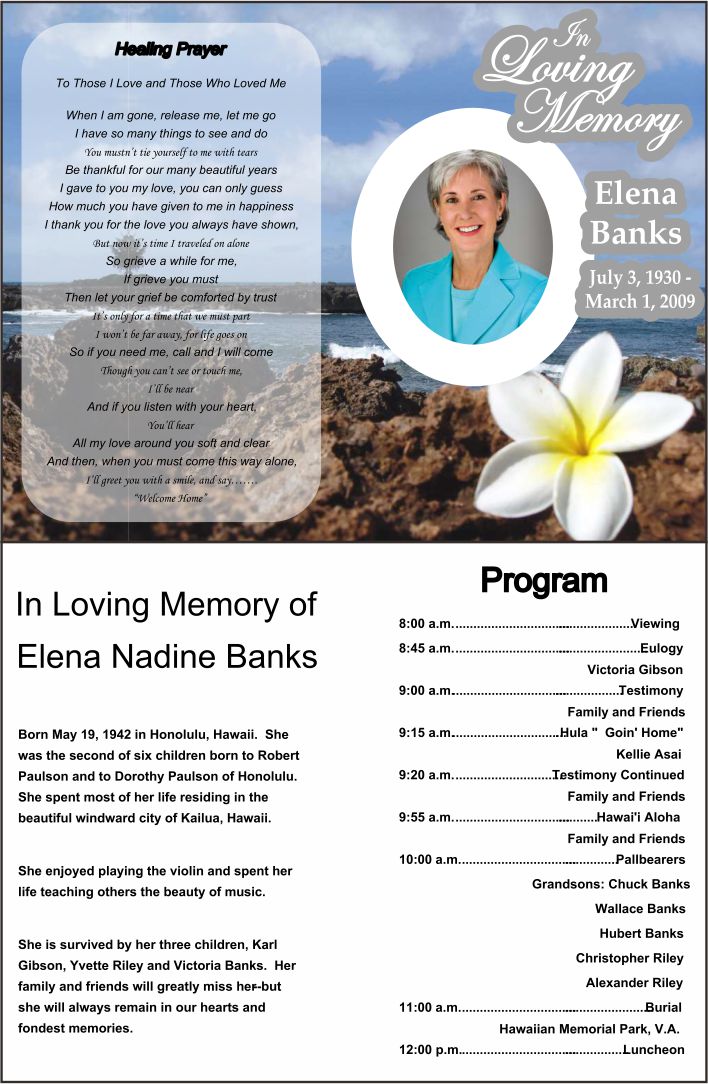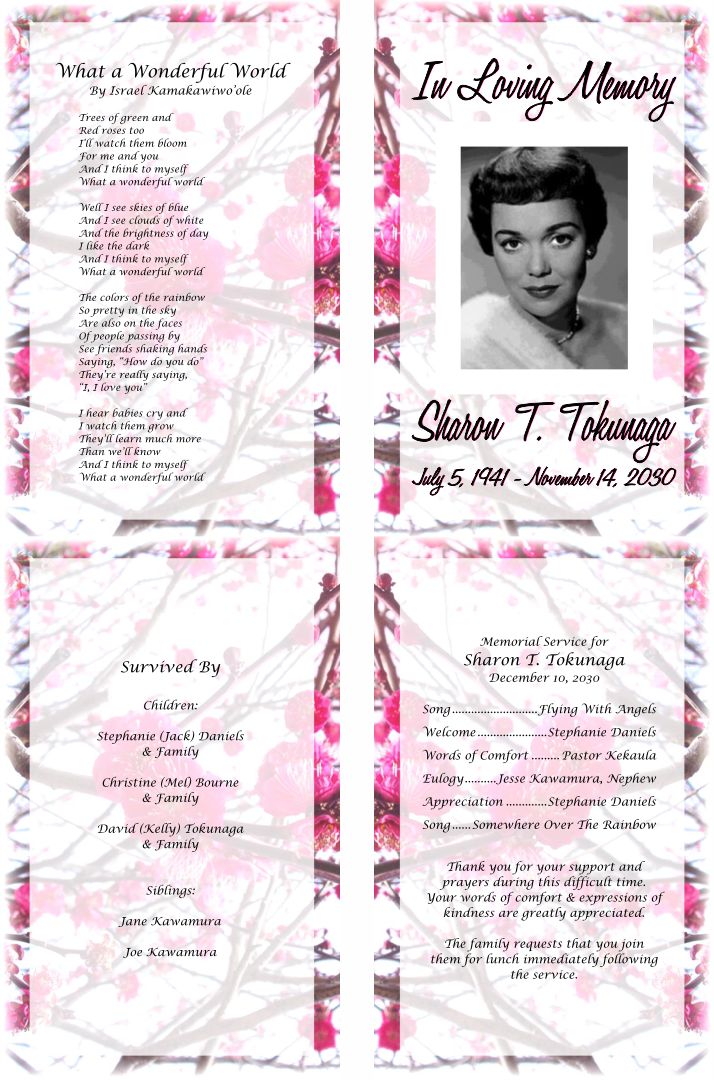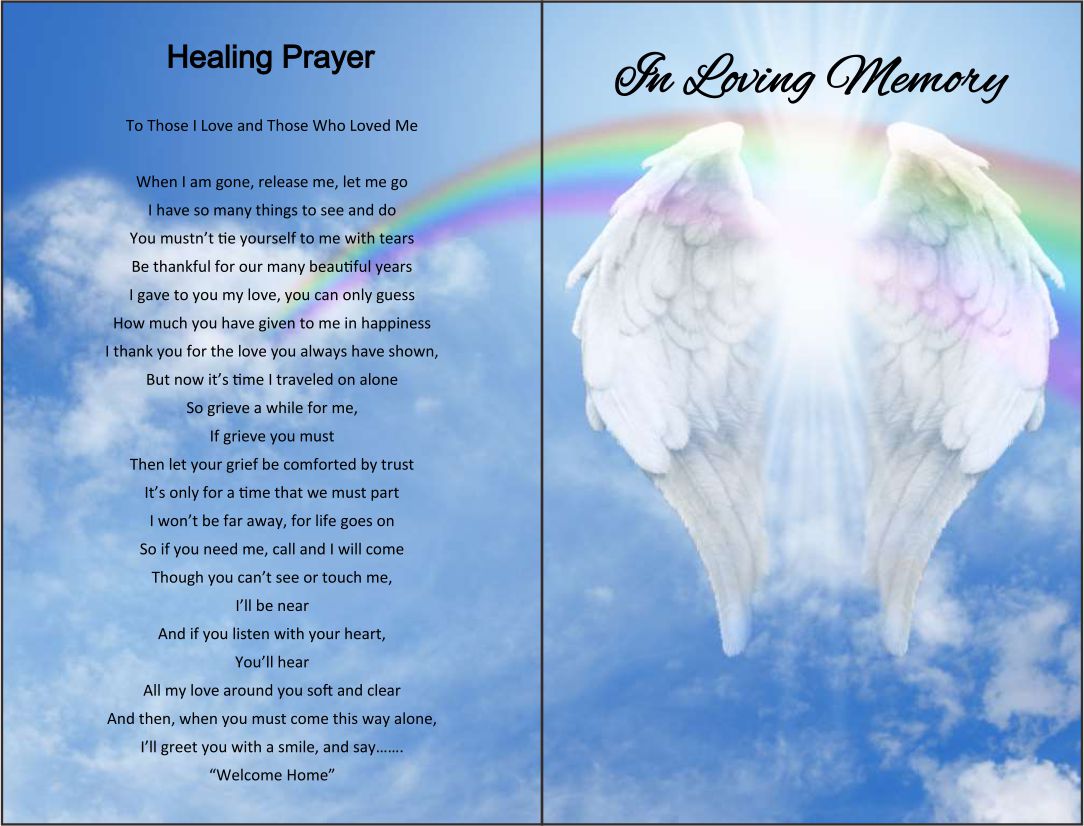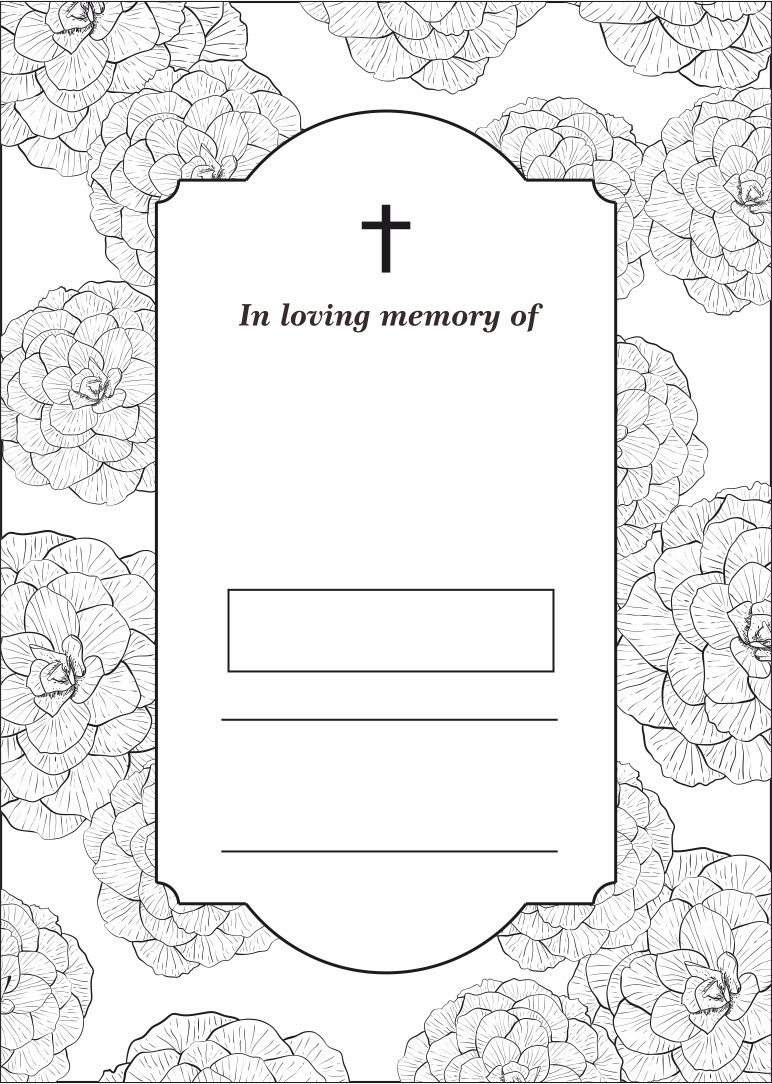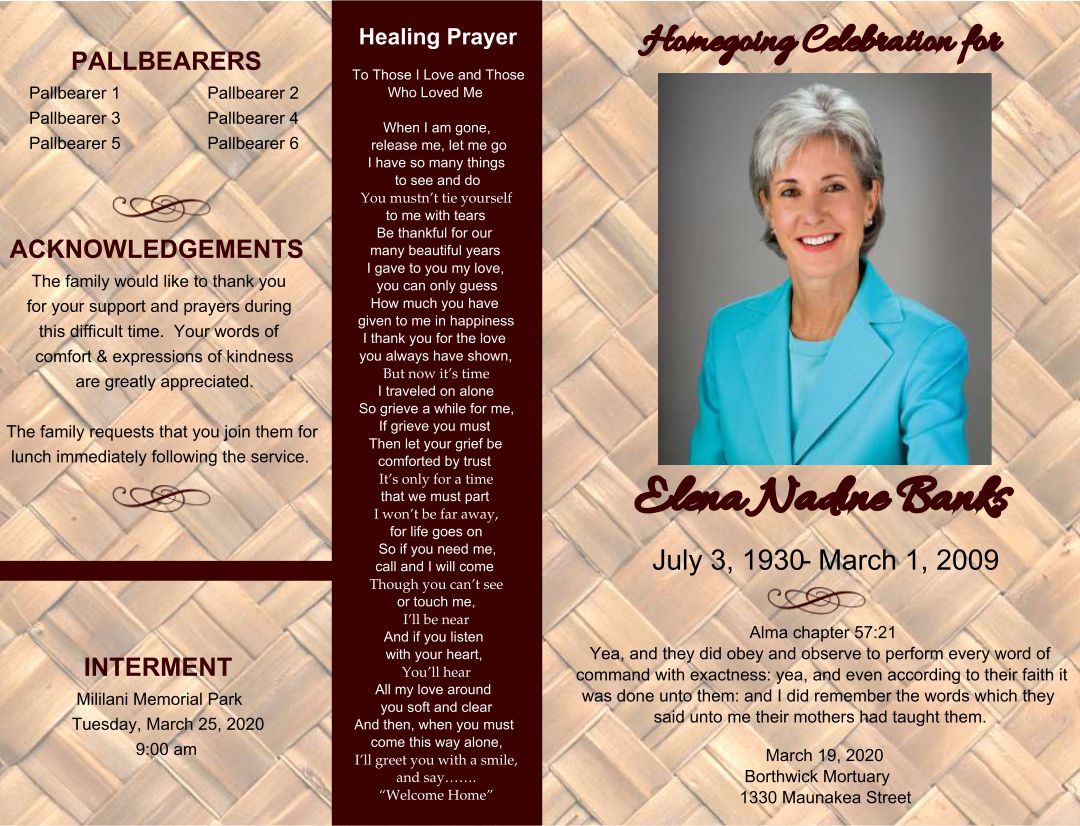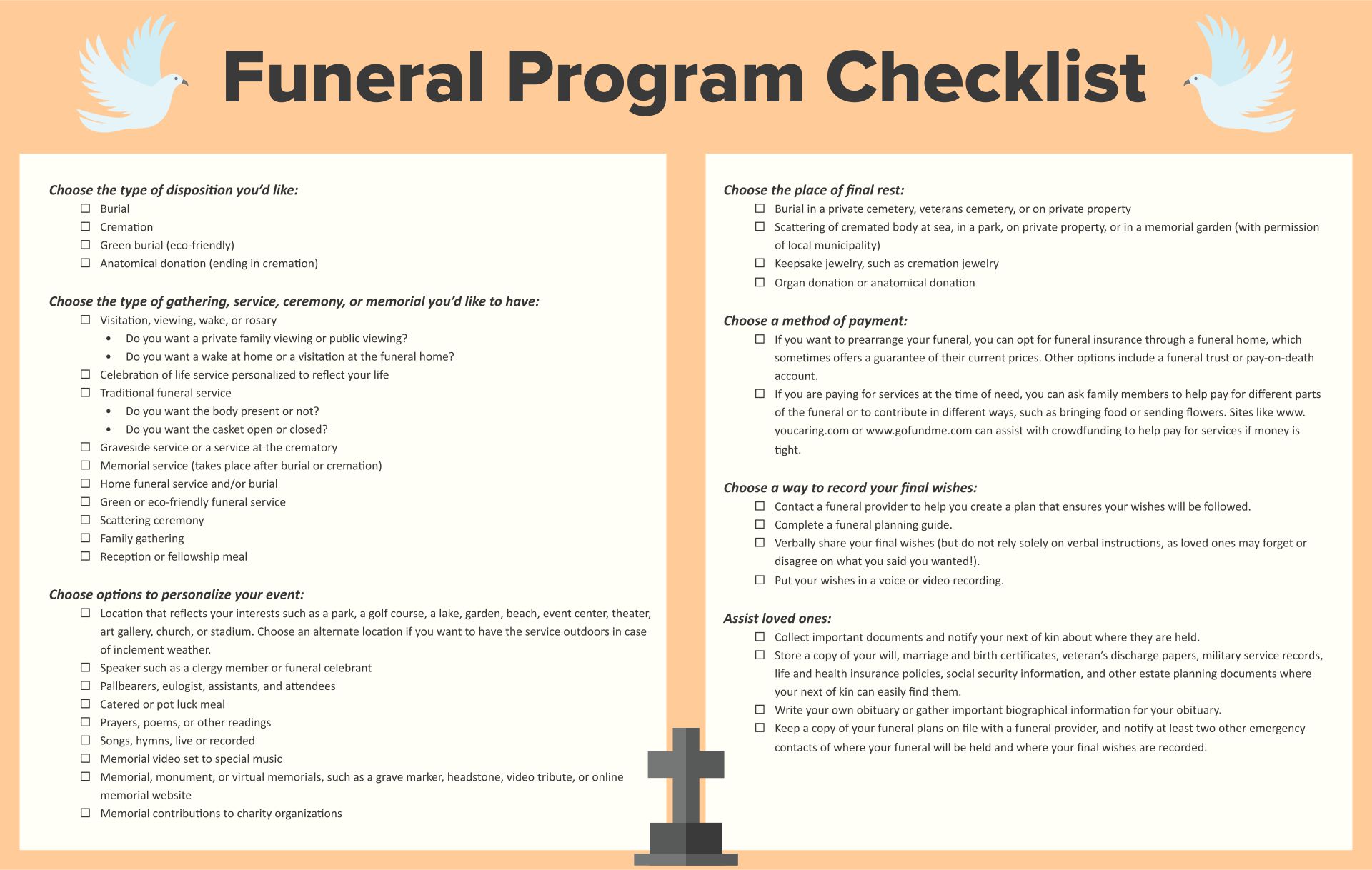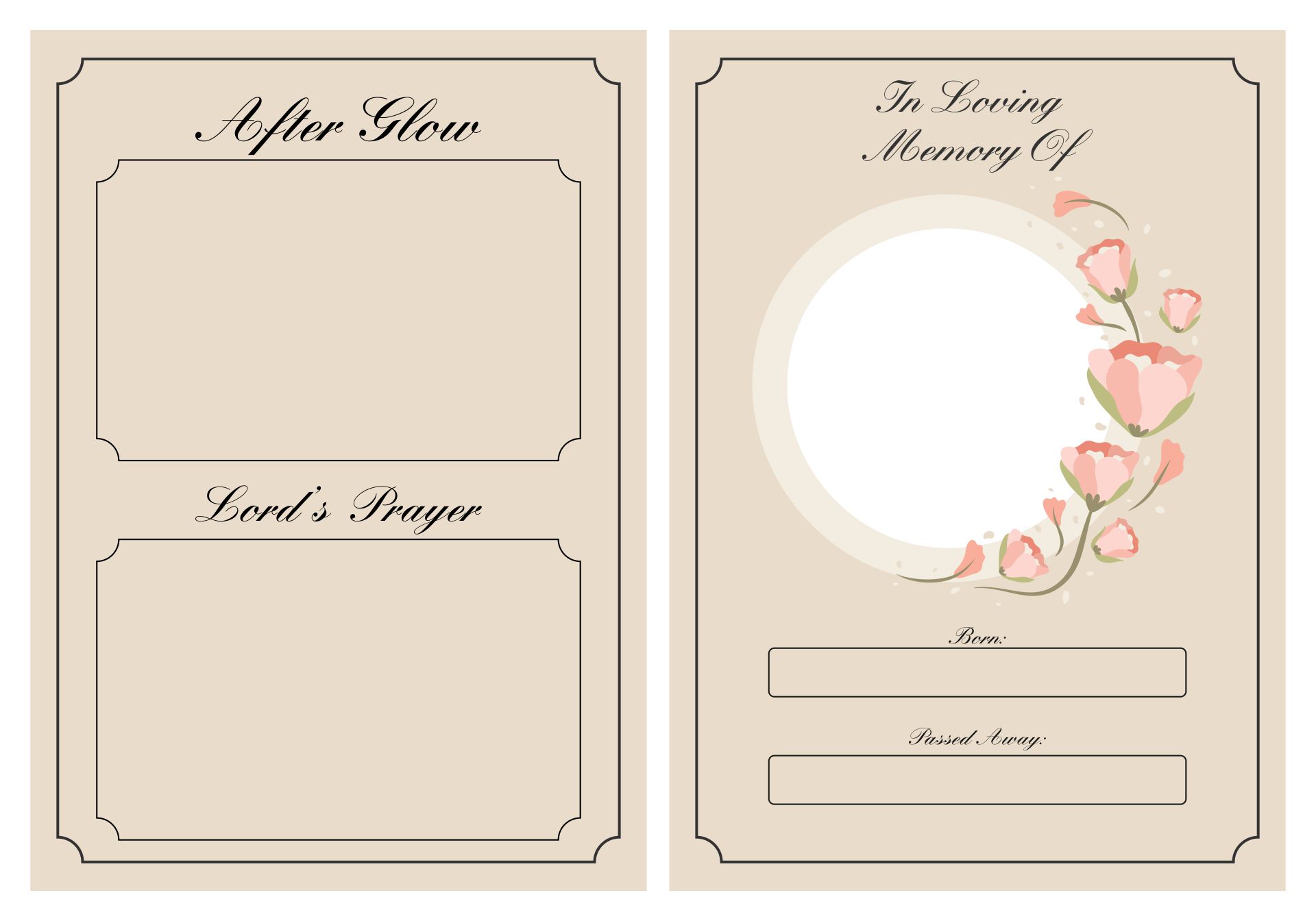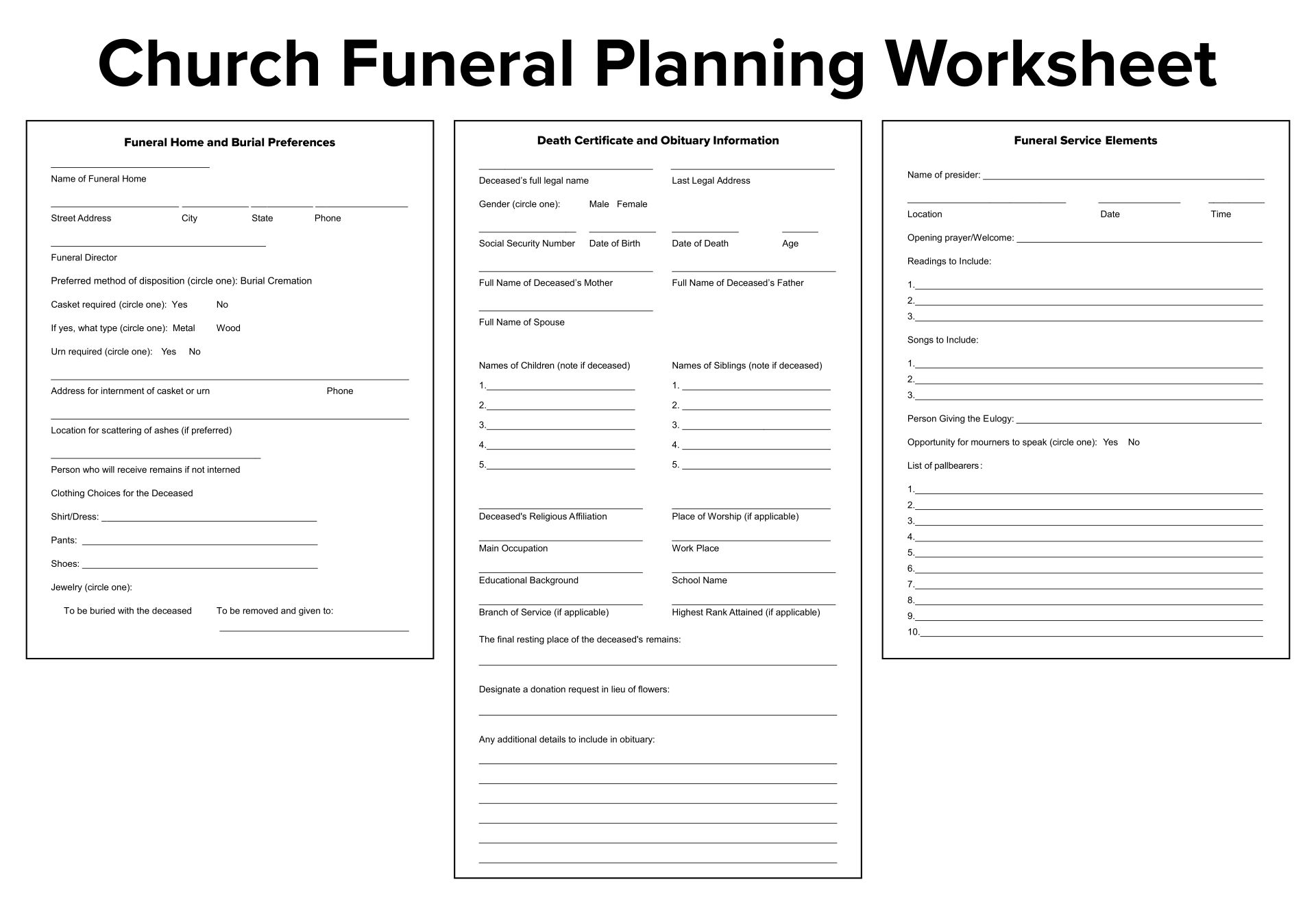 How to get a funeral program templates?

A funeral program can't be done by making it manually. Aside from being untidy as a document for a formal event, it will look disrespectful to the family left behind. To be able to make a proper funeral program, use templates. You will get interesting layout templates for you to edit according to the funeral activities that will take place. You only need to open the internet and search for these keywords and then download them on your computer. Make sure your computer has compatible software to do the editing templates.