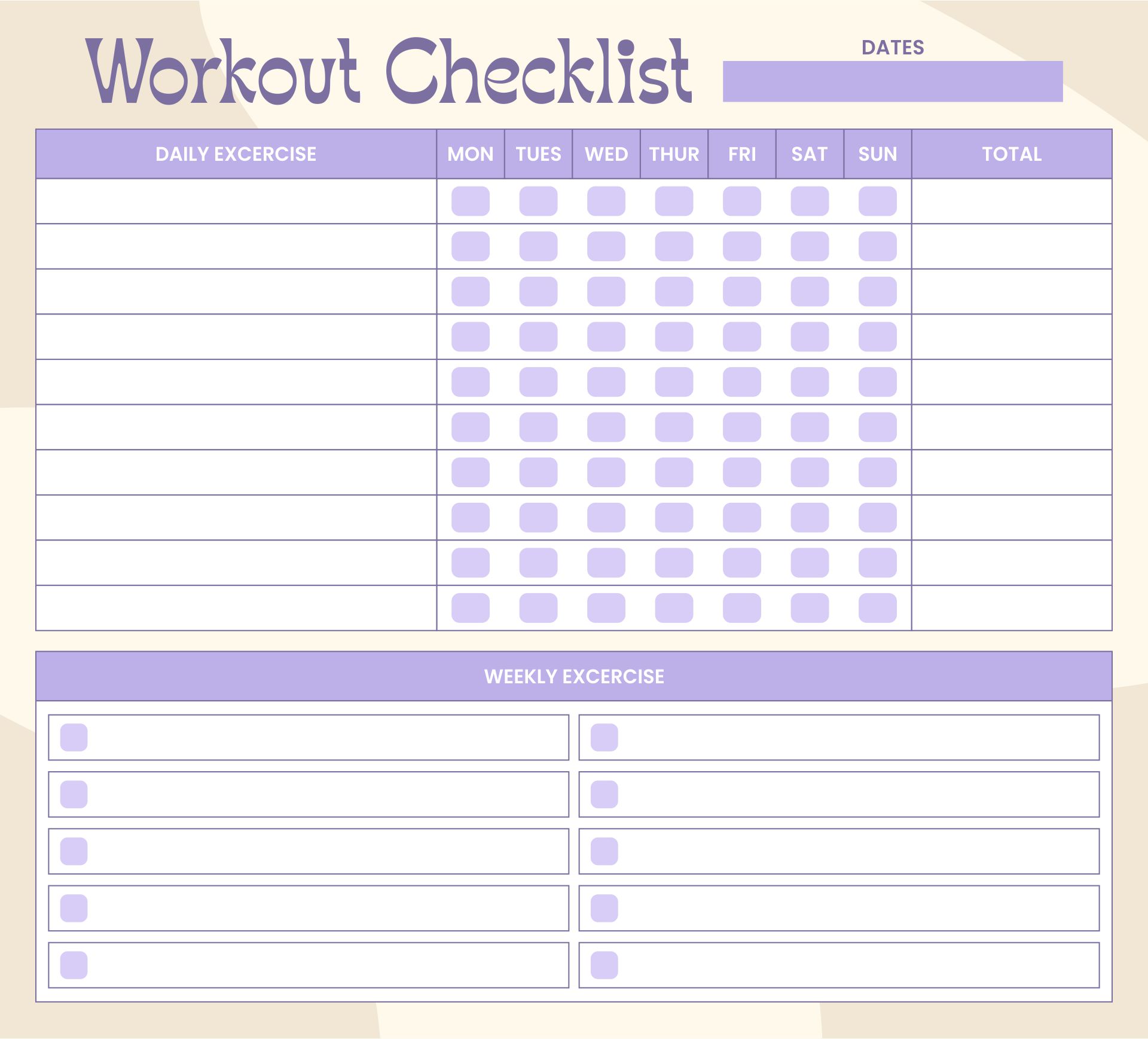 Is it possible to create a custom workout checklist template?
One of the things that will be the beginning of conducting a healthy living program is to have a workout checklist when you want to start living a healthy life by eating wholesome food and exercising. With regard to this workout checklist, you can keep track of all your activities so that you will be more organized in accomplishing the intended goals.
It will be simpler and more enjoyable to create your own workout checklist if you want a checklist that is customized to your requirements rather than purchasing or searching for workout checklist template from both online or offline store.
Therefore, you may accomplish this by using the template provided here to create your own workout checklist. You can customize and change the type of exercise you choose to do depending on your capabilities.
When the template is completed, you can download it and print it on a printer and glue it on cardstock paper. In this manner, you can place your printable workout checklist to areas that you use for exercise, such as the walls of your bedroom or living room.
What are some recommendations for maximizing the workout?
You may improve your workout by understanding when and what to consume. As a result, it's necessary to pay attention to the foods we should eat so that our workout can produce excellent results. Here are some recommendations on what to eat to get the most out of your workout, including:
Have a nutritious breakfast. Before a workout, make sure you are properly fed. As you might know, studies stated that having carbohydrates before working out can maximize workout performance. Furthermore, when you do workout, you could experience fatigue or dizziness if you don't eat.
Monitor your serving size. When it comes to how much food you eat before working out, consider restraint. You may have sluggishness if you overeat before working out. You may not have enough energy to feel powerful during your workout if you eat too little.
Eat healthy snacks. For the most part, people can consume kind of snack before and during physical activity. Go with an energy bar, fruit smoothie, yoghurt, or anything else suits you best.
Eat something after working out. If you can, consume food with both carbohydrates and protein within two hours of your workout to aid in muscle recovery and to replenish their glycogen reserves.
Drink up. Remember to stay hydrated. For the purpose of preventing dehydration, you should drink enough fluids before, during, and after workout.
Take advice from experience. Remember that the frequency and kind of your meals and drinks will depend on how long and how intense your activity is. Everybody has a different approach to eating and exercising. So take a close look to how you feel while working out as well as how you execute generally. If you want to optimize your diet, think about maintaining a journal to track how your body responds to different meals and snacks.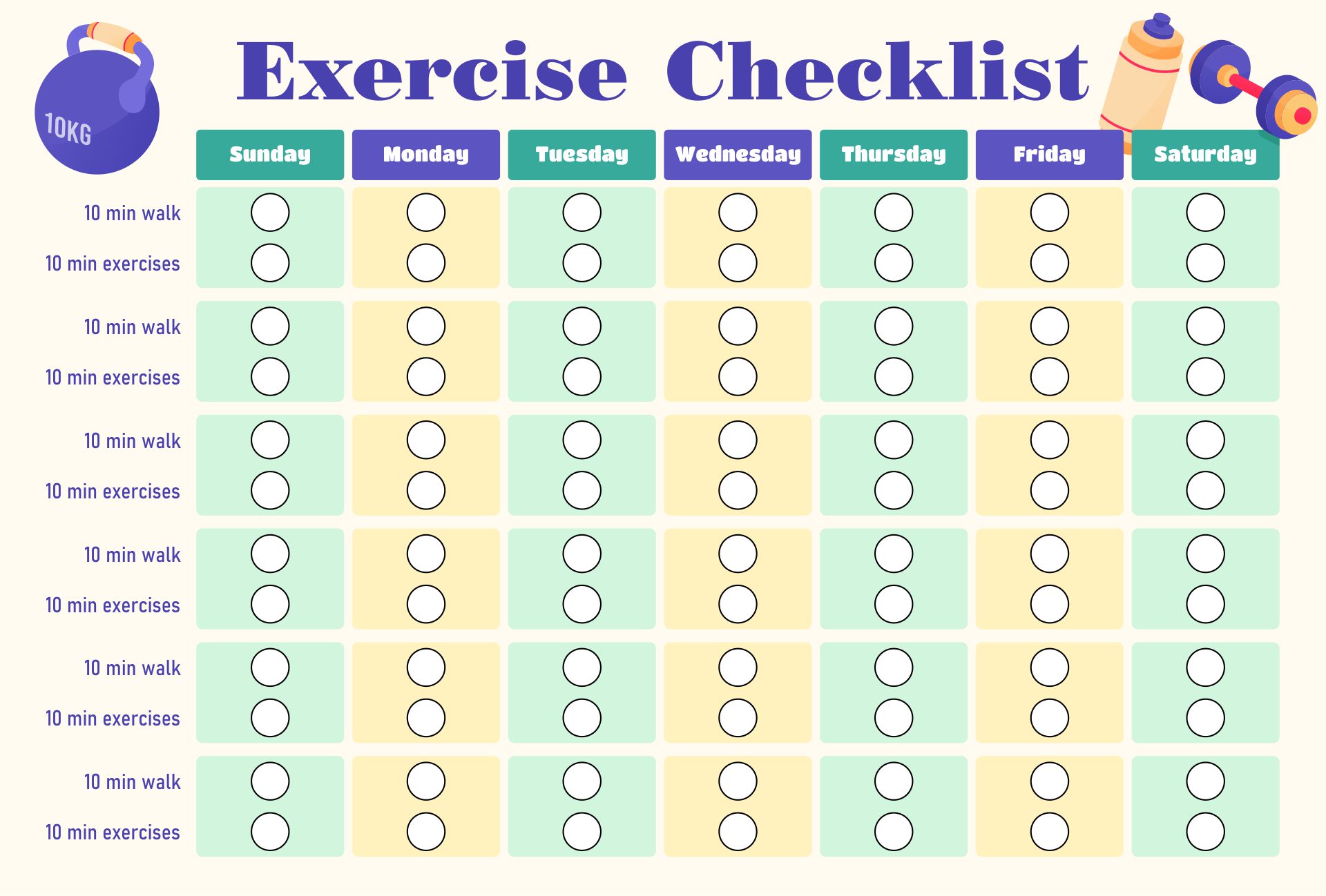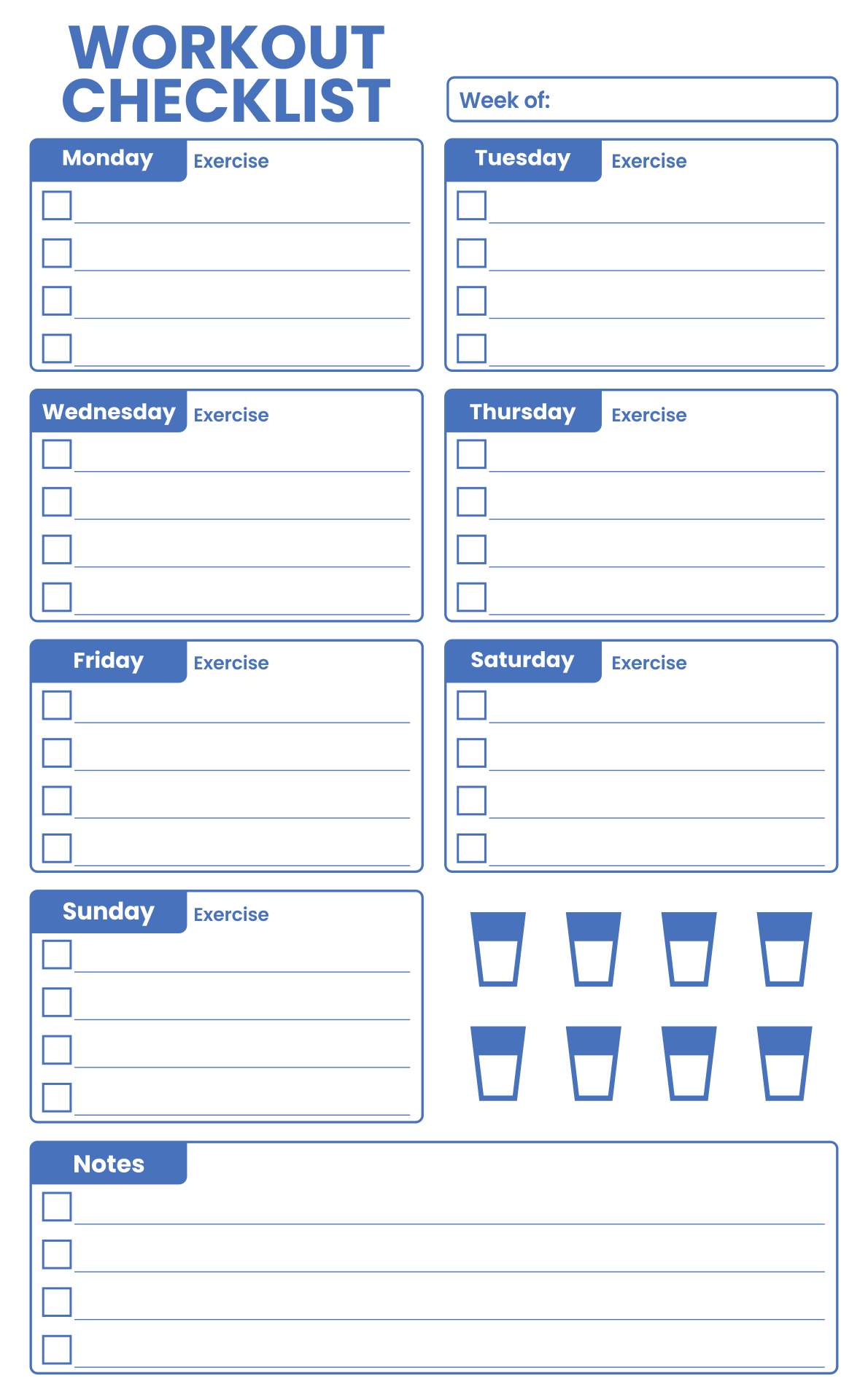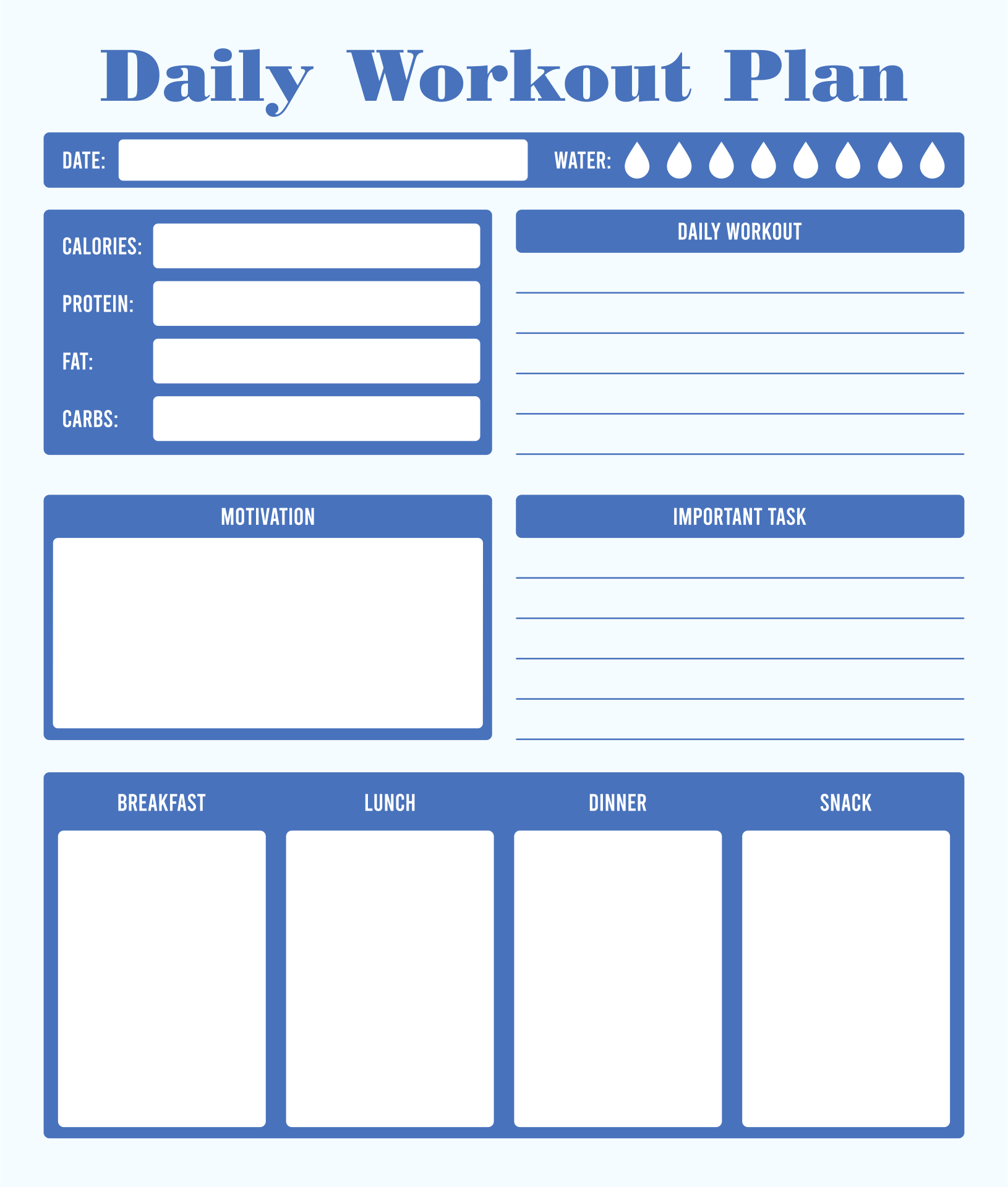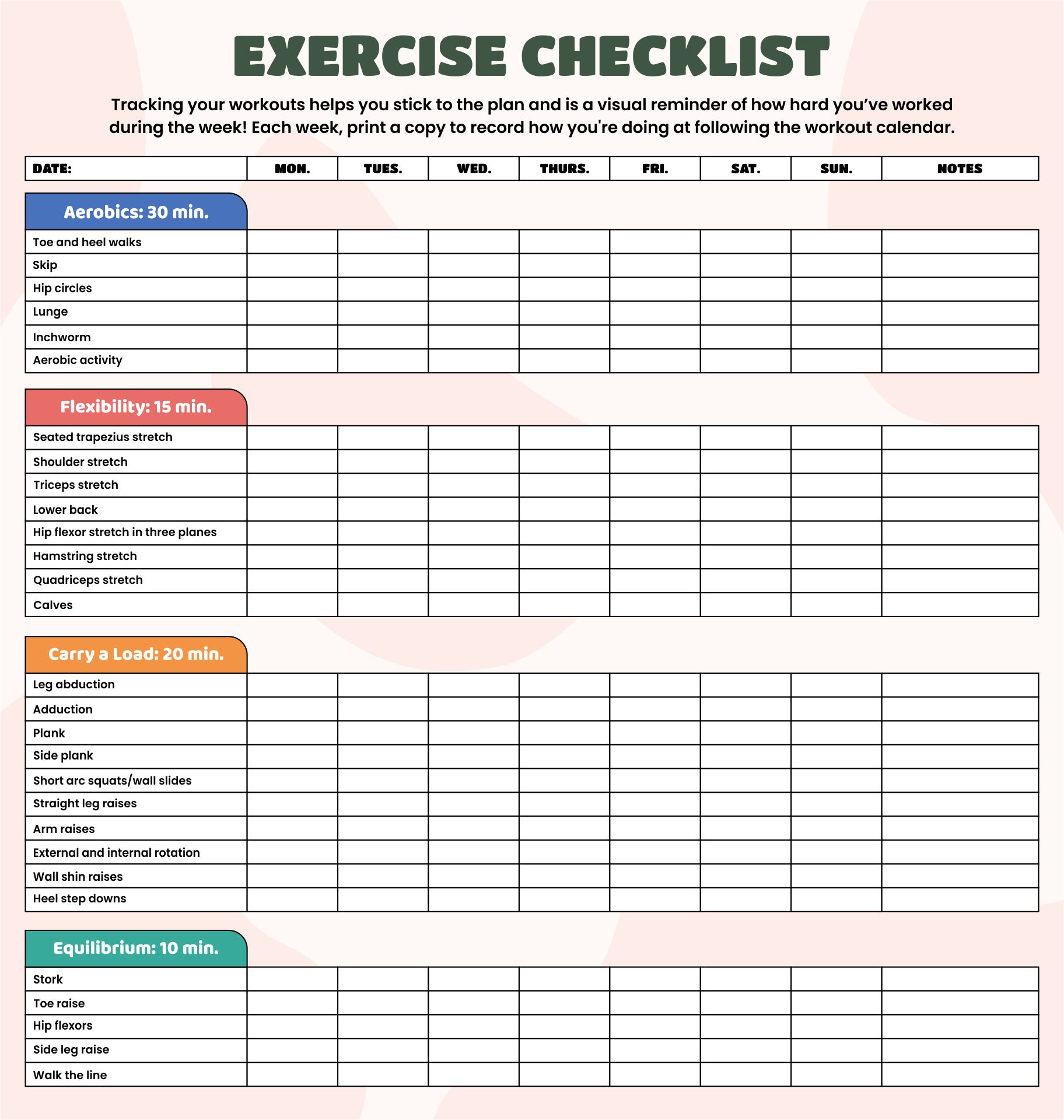 What makes workout plan important?
Workout plans are a terrific tool for keeping you on track and achieving your ideal goals while you work out to get in shape, lose some weight, and tone up. Additionally, if you want to exercise in order to accomplish all of your goals, here are some reasons why a workout plans are important, including:
Reduces the risk of under- or overtraining. Having a workout plan is essential for a number of reasons, including this one. You may be overtraining or undertraining the same body part if you are just throwing together sessions or aimlessly strolling the gym.


Structure is provided. Feeling as though your time is being wasted is the worst feeling. With a strategy for your workouts, you have structure and won't find yourself struggling or simply turning to the same old cardio machines.


Offers targets. Your automated target of finishing the training plan is given to you by a workout plan with a fixed number of weeks. To keep things simple, set yourself the aim of finishing all the workouts each day or each week.


Checklist is provided. A structured workout routine will be your favorite if you enjoy being able to "check" things off your list.


Avoids exhaustion. Lack of a plan will definitely cause exhaustion. It's possible that working out will wear you out or that you won't feel like going to the gym for a couple days, however if you keep going, you will see changes. Due to the fact that it should be updated every few weeks, a well-organized workout plan will aid in preventing exhaustion.