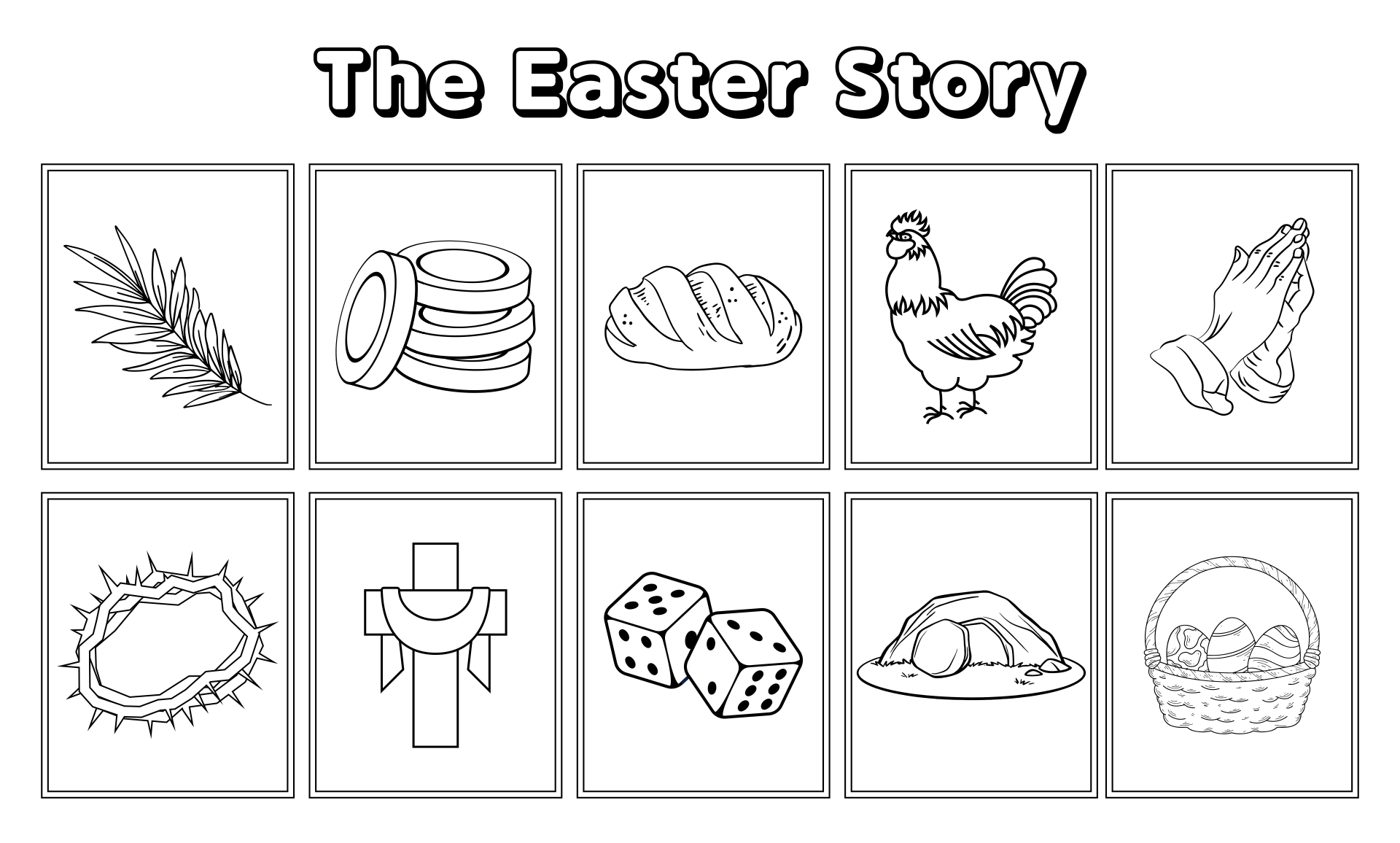 How can you tell your children about Holy Week?
Holy Week, which consists of five days of special events, is significant for Christians because it commemorates Jesus' crucifixion. Christian should participate in a variety of activities these days. This is Palm Sunday, the Sunday before Easter. This is the day to commemorate Jesus' triumphal entry into Jerusalem, and it is marked by palm branches, parades, and festivities.
The second is Mandy Thursday, which is the Thursday before Easter and commemorates the Last Supper with foot washing, altar stripping, and an overnight prayer vigil to keep watch with Jesus in the Garden. Good Friday is the Friday before Easter and is the most solemn day of the Christian calendar. In order to commemorate the day Jesus was crucified, the Christians usually perform the Stations of the Cross and silent prayer for three hours while Jesus was on the cross. Holy Saturday commemorated the day Jesus was laid to rest in the tomb. Finally, on Easter Sunday, Christ has risen. Christians commemorate Jesus' resurrection.
Crafting is required to teach your children about the five days of Holy Week. Making crafts to explain the Easter story and traditions is beneficial because children will be more engaged with something colorful and interesting. Holy Week wheels are one of the optional items you could make. This craft is essentially a circular that contains Holy Week guidance.
You'll need white paper, a Holy Week guidance printable template, a ruler, a black marker, a coloring pen, scissors, and glue. For Holy Week guidance, you can use short written instructions and drawings of each day's symbols. To begin, cut the white paper into a circular shape. Divide it into five sections. Make sure everything is the same size. After that, print and cut the Holy Week printable template into circular parts.
It should be the same size as your circular design. Give the students instructions on how to continue with the project. Students are required to insert the Holy Week printable cutouts into the circular. They can then continue coloring the Holy Week symbols.
After that, you could ask them to read through the entire explanation about Holy Week and the drawings. As a knowledge test, use a fill-in-the-blank task and coloring based on their answers. It's a simple project, but it's also quite engaging.
How to test the kid's knowledge about the Easter story?
It is possible to work with a coloring book as test equipment. Fill in the blanks by drawing and coloring is a great way to test your Easter story knowledge. In this project, you must create a printable Easter story coloring page that includes the story as well as several blank spaces.
To complete the sentences, your students must draw and color Easter symbols. For example, "painting.... is one of Easter traditions" will appear. Students must draw and color the Easter egg that is the correct answer in this blank space. This type of test will help students recall their knowledge of Easter while also improving their drawing and coloring skills.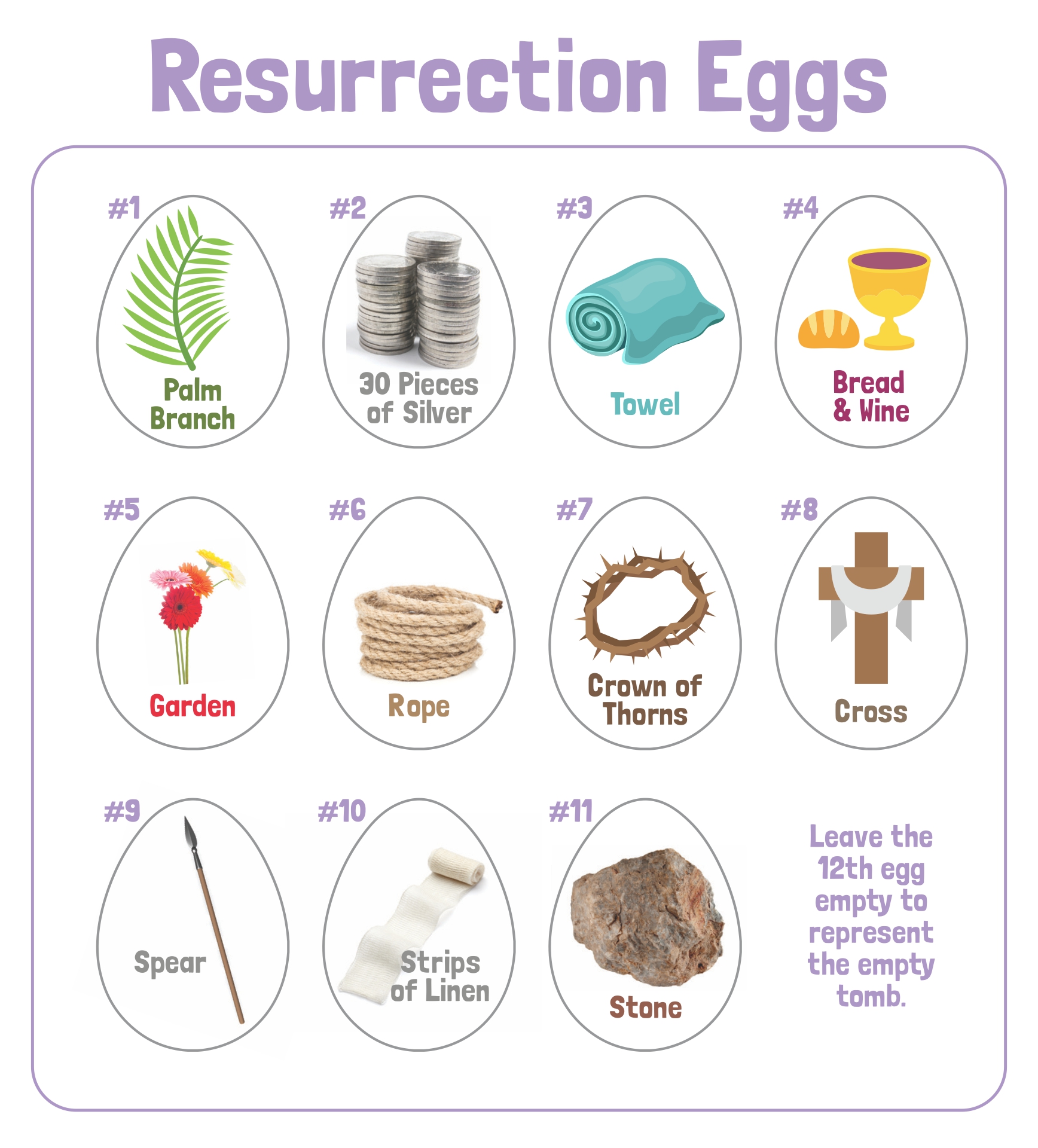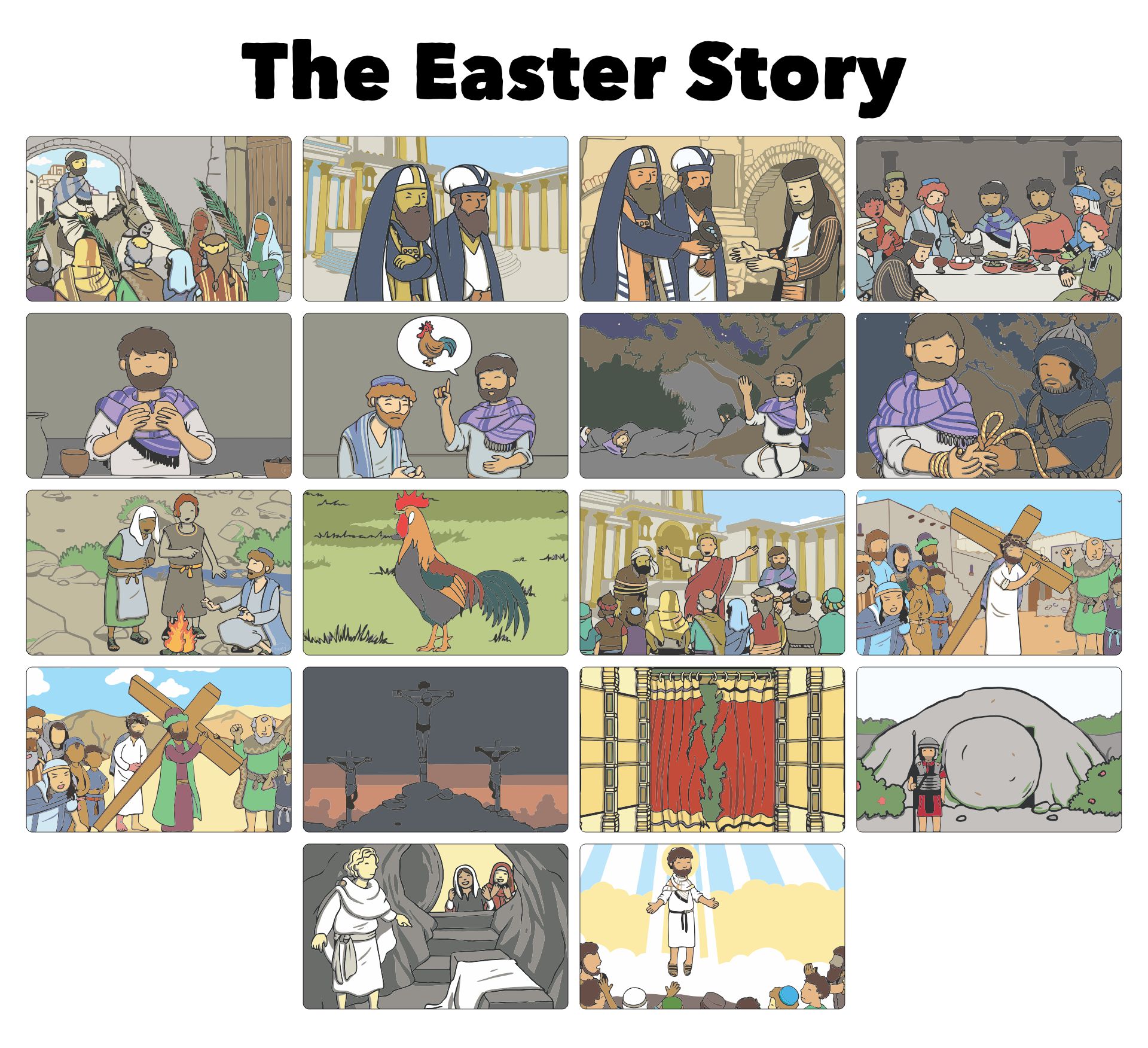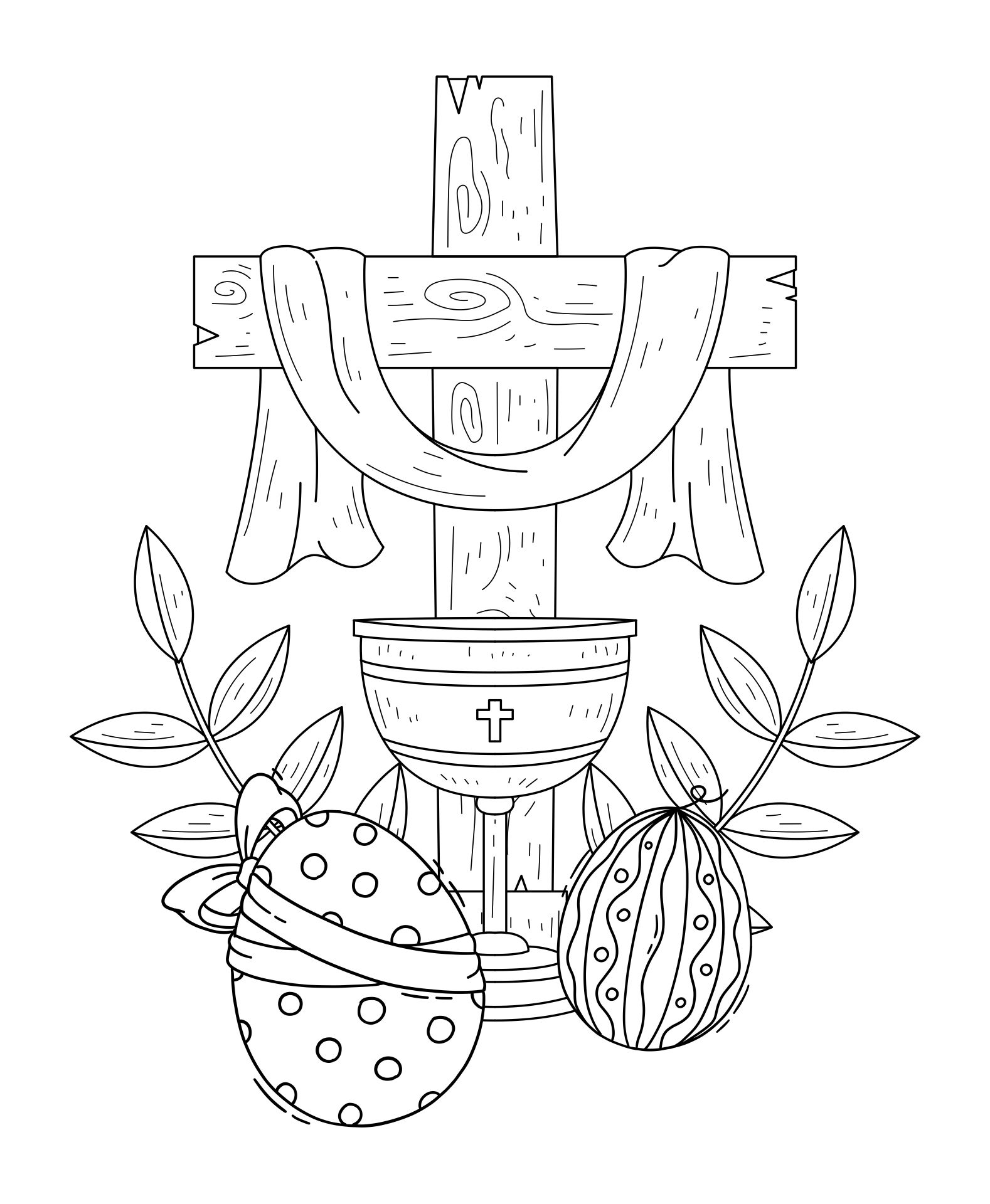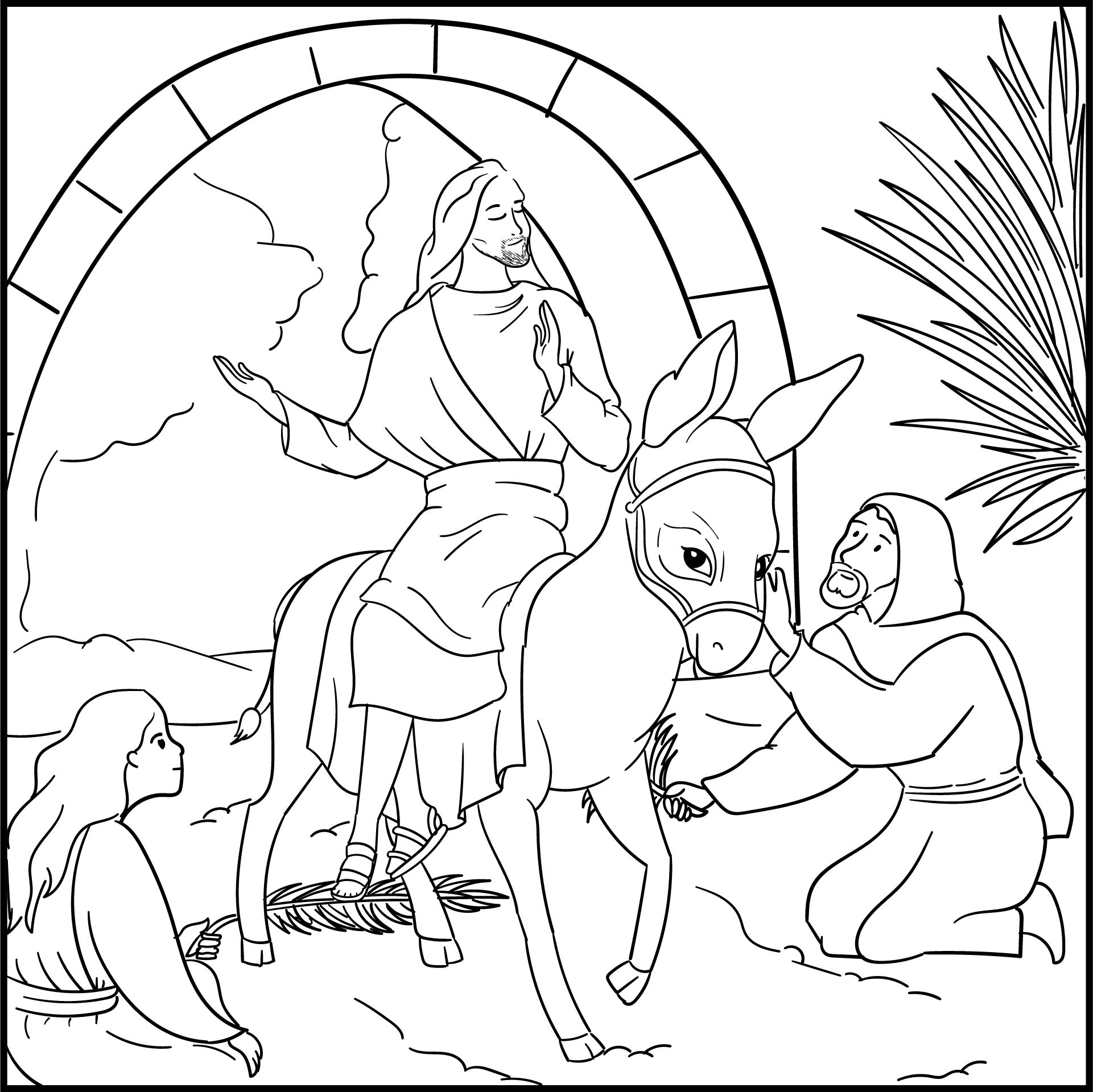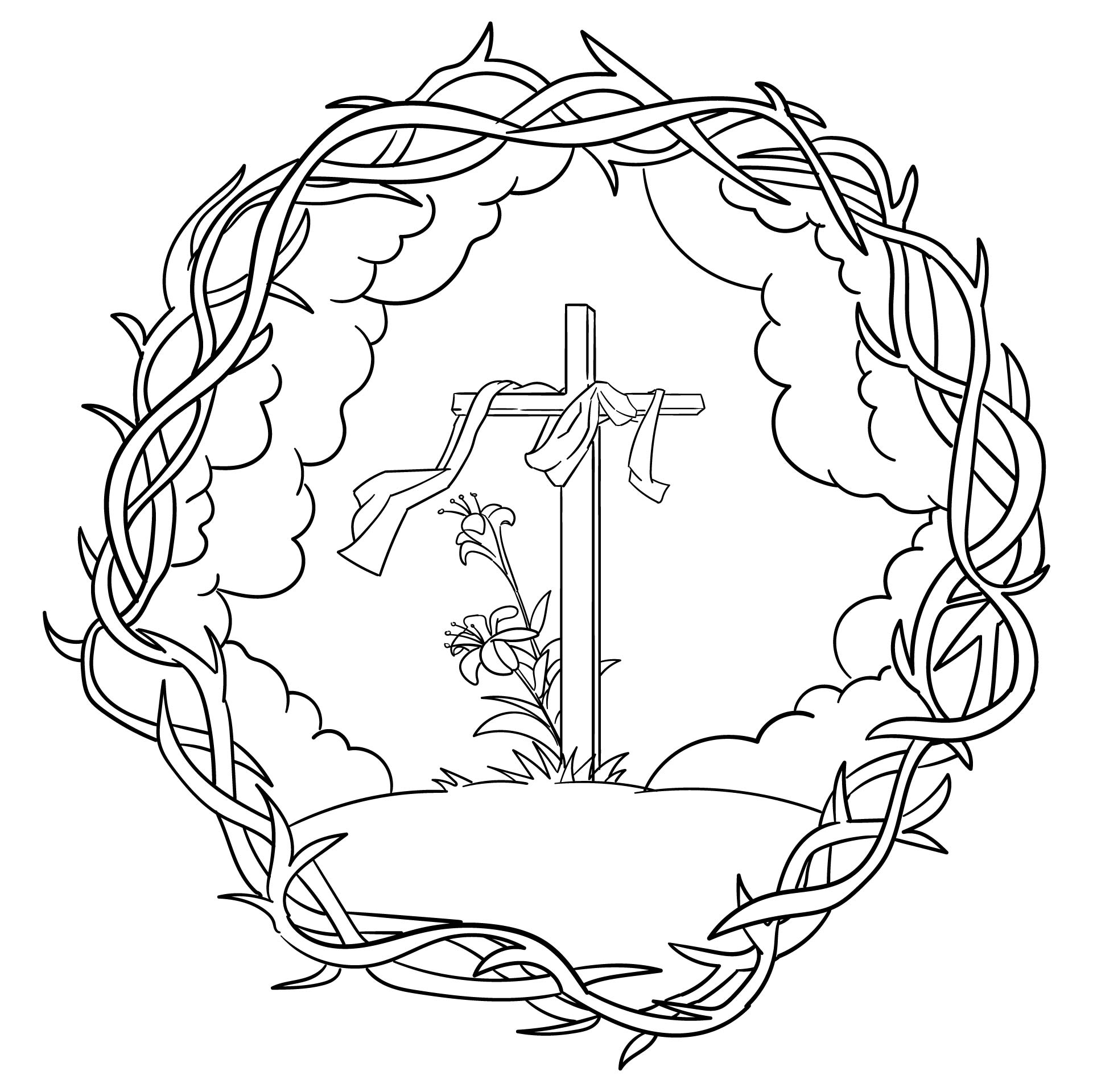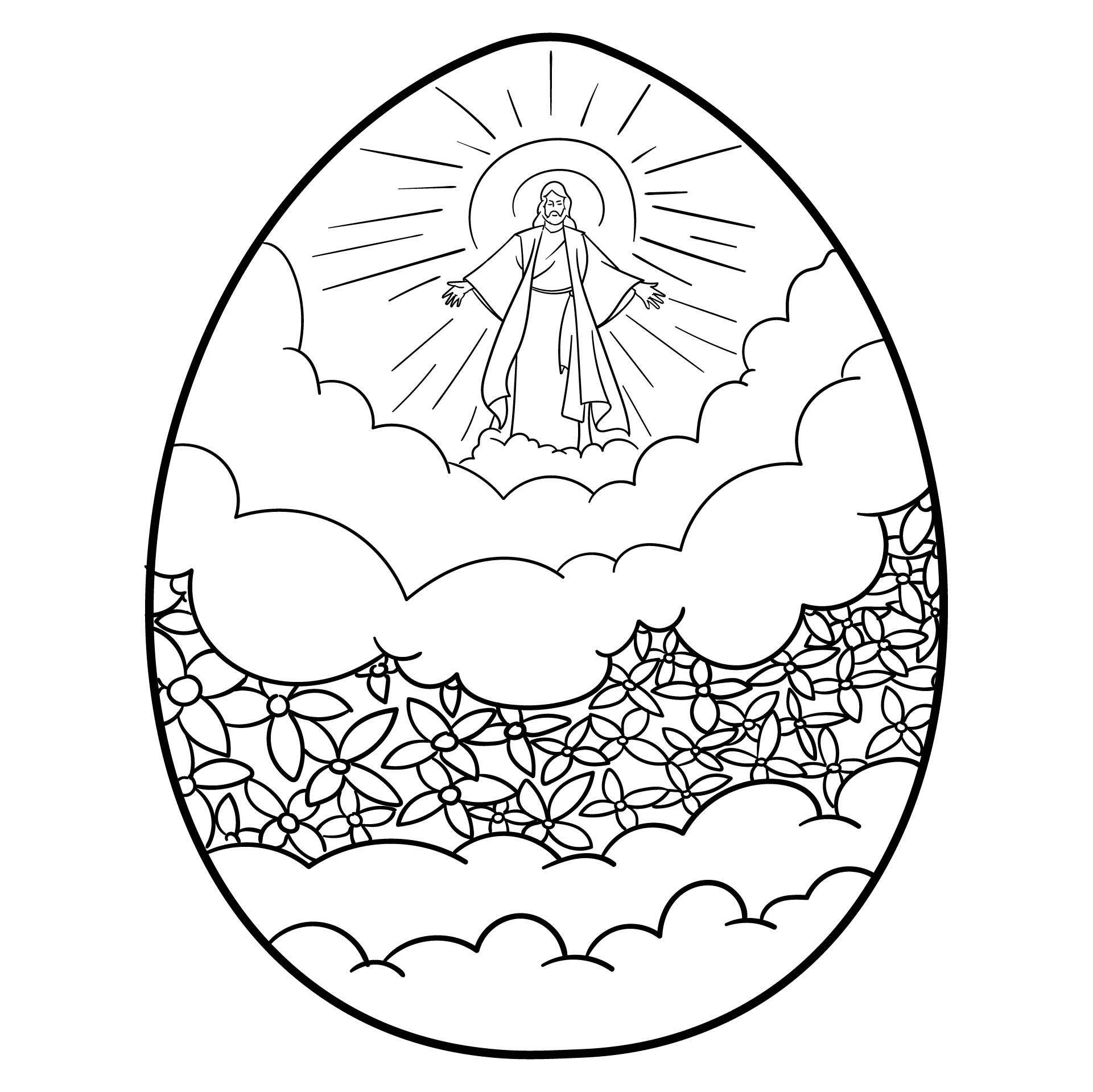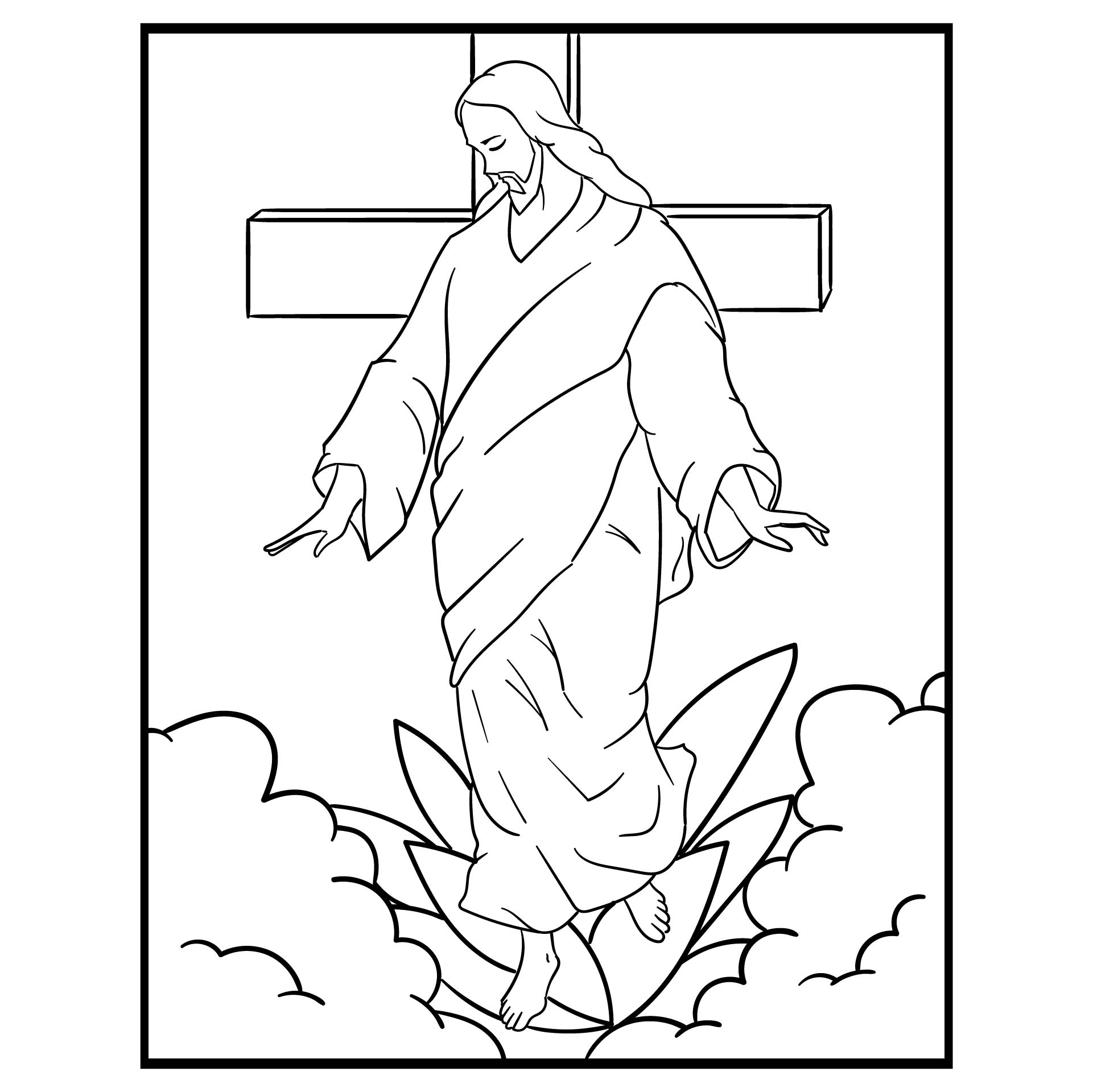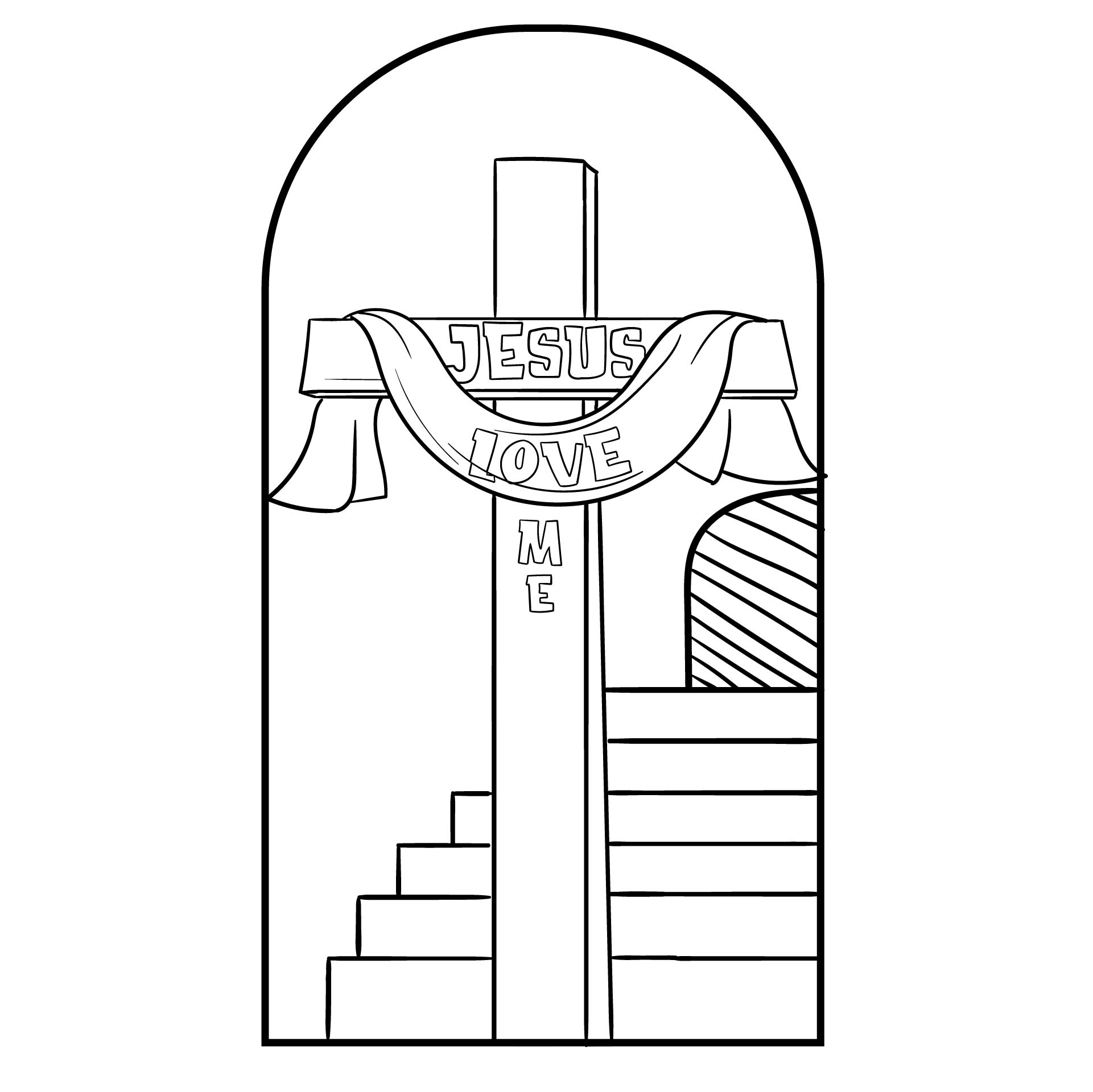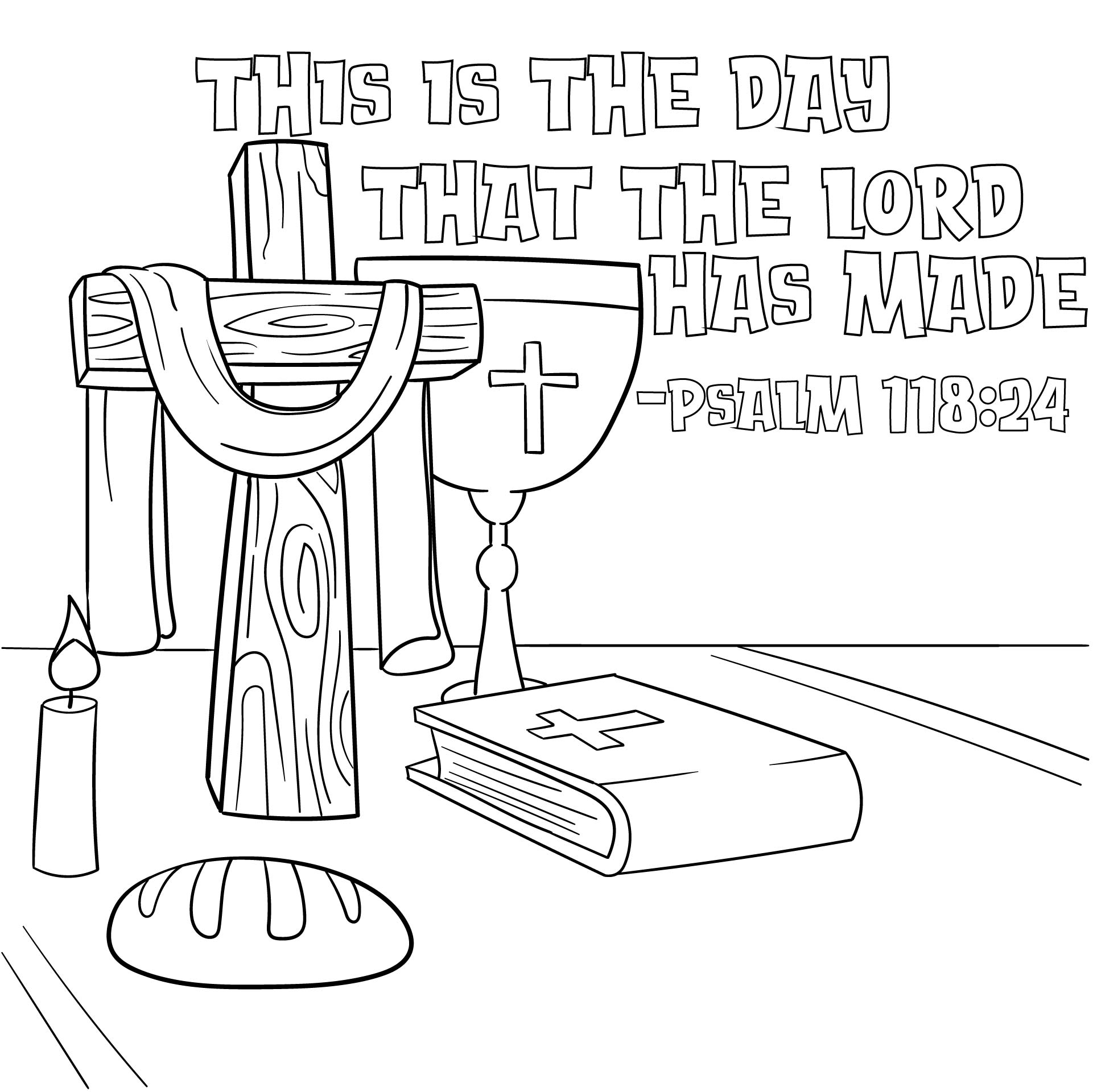 How to construct Easter story coloring books?
Welcome to the Easter break! It's time to have some fun with Easter symbols. You can choose to make Easter story coloring books for kindergarten as one of your activities.
By using coloring books, you are also expressing your appreciation for Easter. If it's all about Easter, why not try to incorporate Easter symbols into the content? To create the coloring books, you must first decide what kind of Easter symbols content you want to include in your books.
As an example, you could include all of the Easter symbols as well as the explanation on one page. These are some Easter symbols that you might want to consider using. Palm branches as a symbol of Palm Sunday, which occurs one week before Easter. It illustrates the arrival of Jesus in Jerusalem. Use palm tree symbols in your coloring books while mentioning the name and meaning.
The cross is the most powerful and significant religious symbol of Easter. You could use these symbols while also writing an explanation about the cross, which is also a Christian symbol. Because chicks and bunnies are animals, they may be easier for students to remember. Make certain that you use both of the symbols. As for tips, cute design is also preferred to make it easier for kids to engage with the information.
Explain why chicks and rabbits are Easter symbols because they represent fertility and new life. Furthermore, you could use common symbols that children are likely to recognize, such as an Easter egg and an Easter basket. These are Easter symbols to use as inspiration for coloring books.
You could include another related task, such as connecting the dots before coloring, when creating coloring books. It will assist students in understanding the shape of its object, which they will then be able to execute by connecting each dot. Remember to keep it simple!
---
More printable images tagged with: