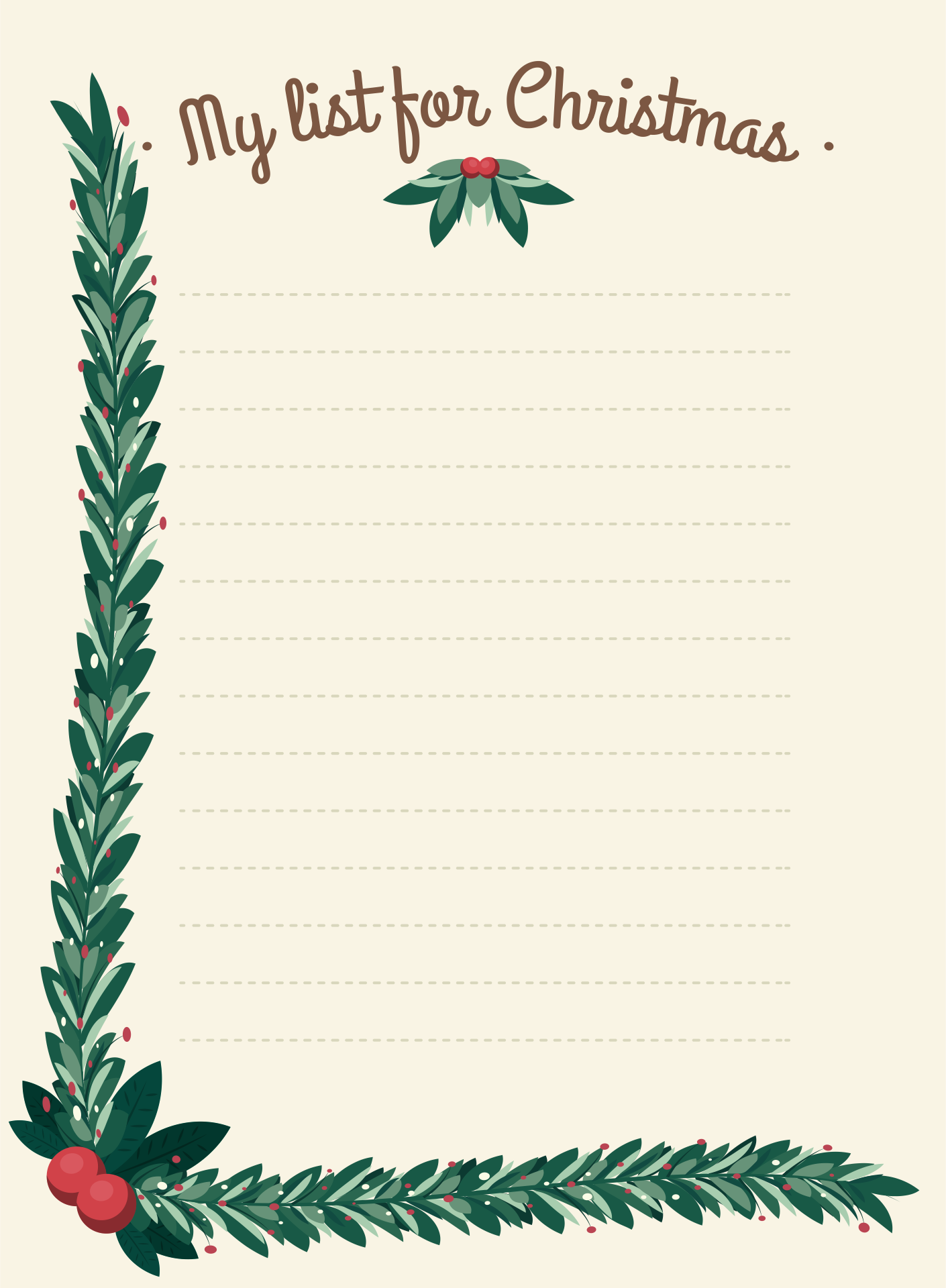 What makes Christmas lined paper with borders popular?
Among many kinds of decorative paper to celebrate Christmas in terms of sending letters to your loved ones, the Christmas lined paper with borders was still at the top list. It is popular to use for people of all ages writing letters with Christmas lined paper because it makes your writing seemingly well arranged and shaped as well. It is also popular to become an instrument for kids to help them manage writing in line and symmetrical as well. Besides its benefits in making a perfect line letter to Santa, it has simple yet decorative ornaments that can catch the attention of the letter receiver as well.
How to teach using Christmas lined paper with borders for kids?
If you happen to wonder how to manage your kids to start writing their own letter for Santa during Christmas, you can hand them this Christmas lined paper with borders. Different border designs on Christmas lined paper can attract kids to fill in the spaces with some warm words to write. You can guide them to write in cursive writing as well since the lined paper will be a good help to find its symmetry and shapes. The best age to teach your kids with this lined paper is from kindergarten age to the early age of elementary school. It comes in various shapes or designs so it will manage the kids to write in various medium sizes and make it as tight as possible without losing its meaning.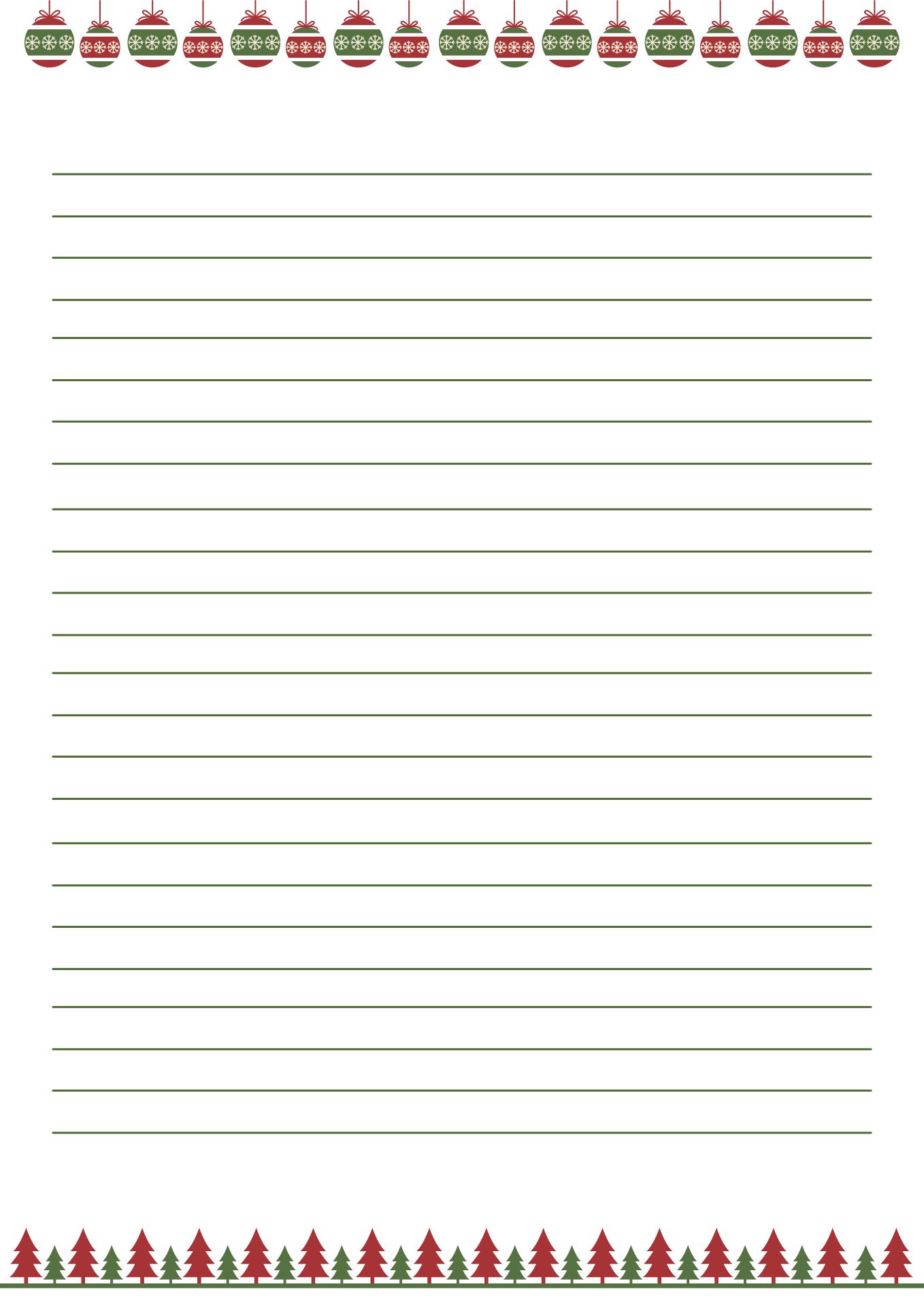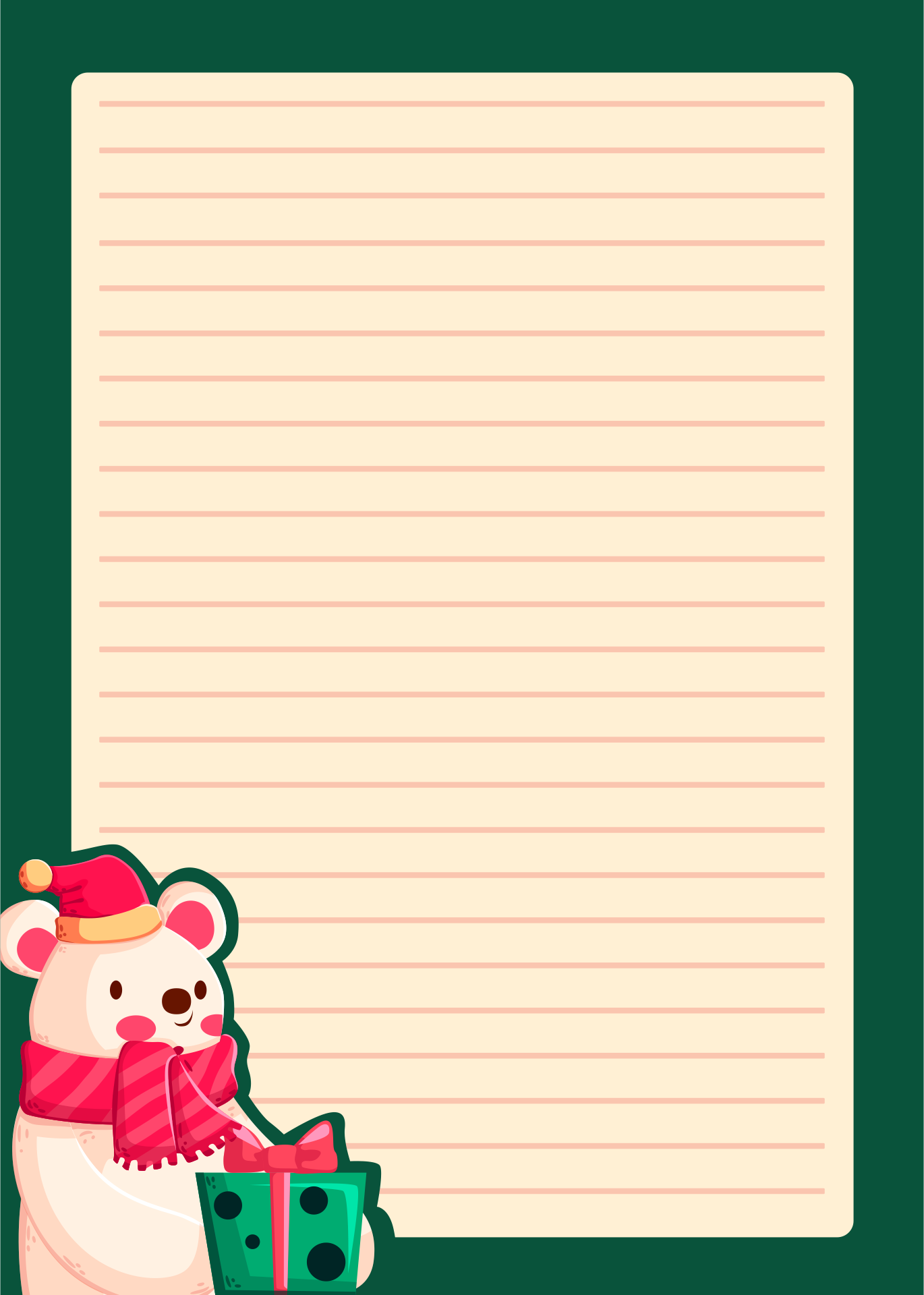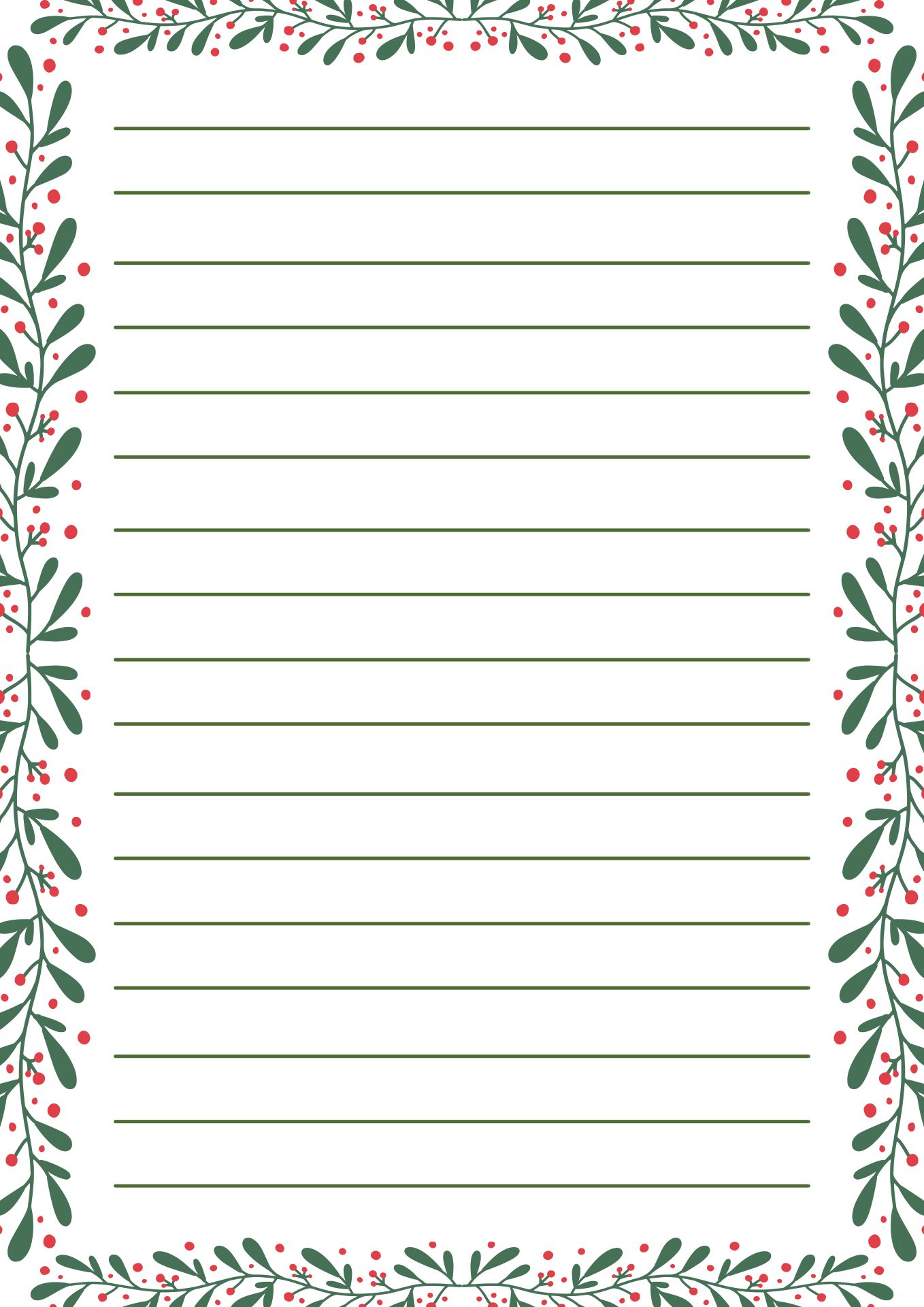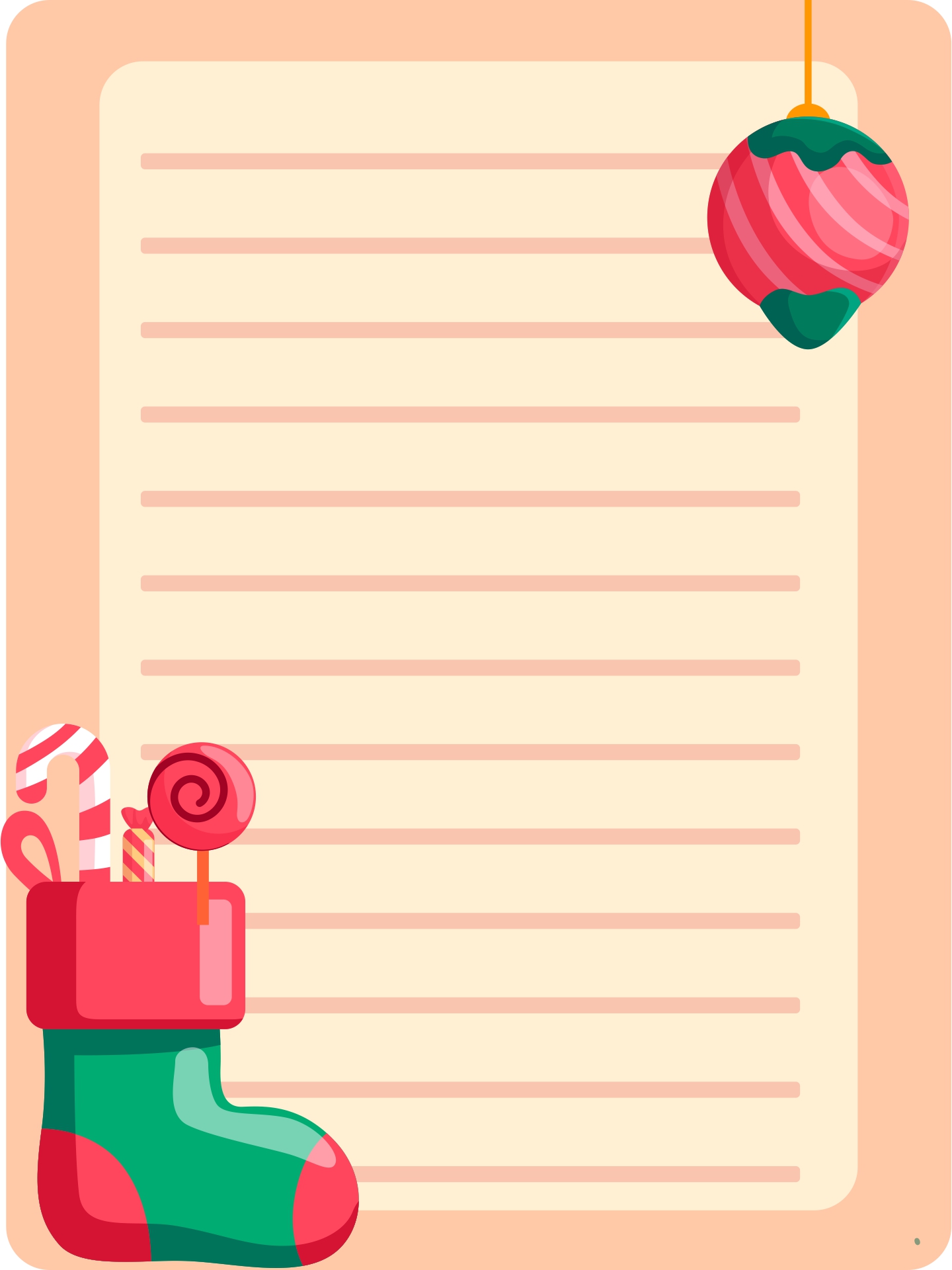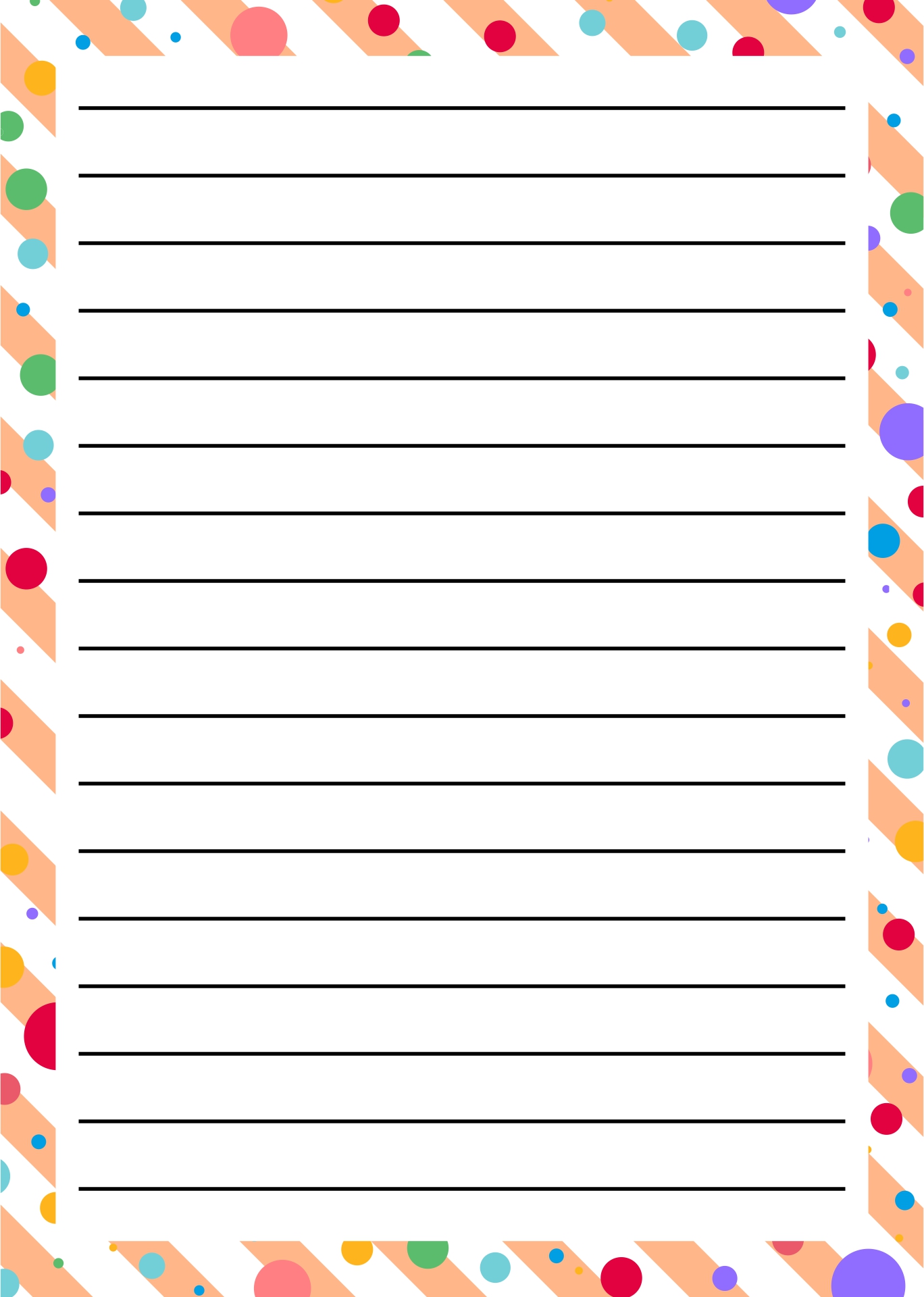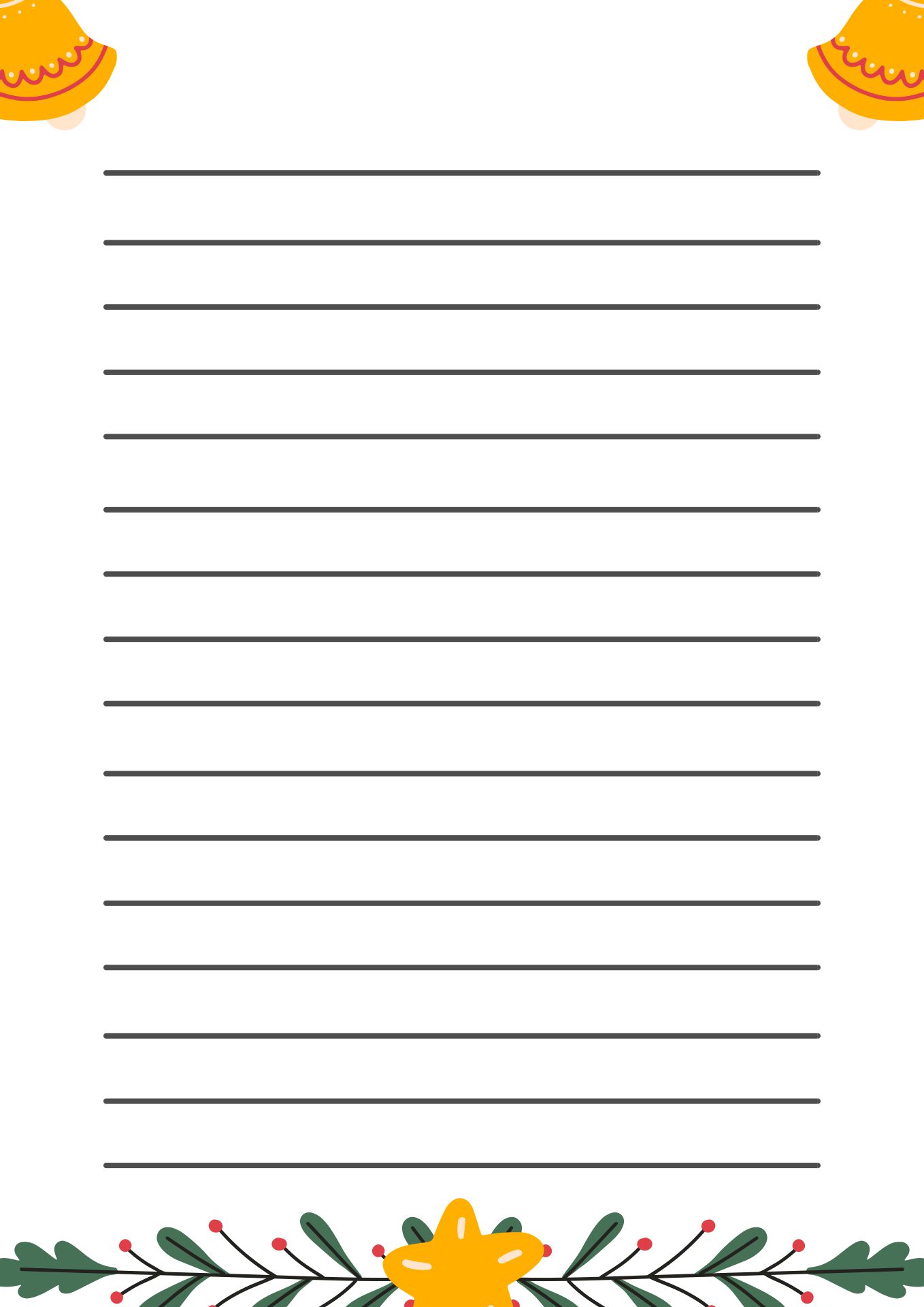 Why do you need to use Christmas lined paper with borders?
The reason why you need Christmas lined paper with borders is because of its flexibility and simplicity in order to help you make the neat Christmas letters. If you are not the kind of person who gives Christmas cards with short messages, you can use the Christmas lined paper to write the letters for Christmas greetings to your friends, colleagues, and family. There are plenty of Christmas lined papers with borders templates you can print and freely use. Even if it is more common to have this Christmas lined paper with children's vibes on the paper, there are also simple and elegant designs as well which you can manage to use. Aside from that, you can involve your child in doing this as a Christmas activity. Writing letters to Santa Claus together and allowing them to express their feelings within words.
---
More printable images tagged with: