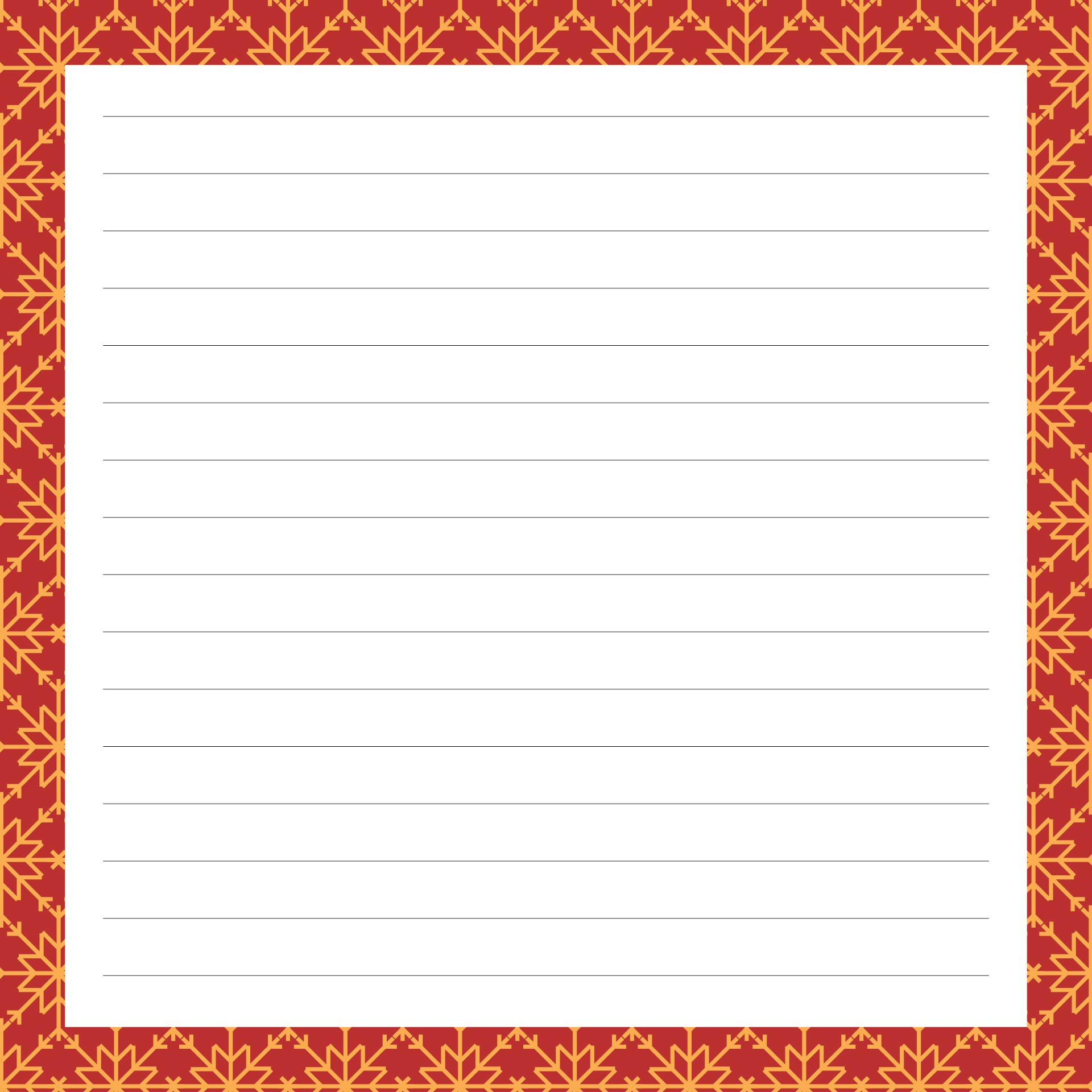 What is the Best Christmas Writing Paper for Kids?
You may want to teach your kids to write a Christmas letter. Using a Christmas writing paper with cute designs will help your kids to feel motivated to write the letters. But you need to choose the right writing paper for them. For example, you can use a tight writing paper for older kids who already know how to write neatly on the line. But you may want to use a Christmas lined paper with a bigger gap between the lines for younger kids. There are different kinds of Christmas paper. Some are blank paper with no lining but have Christmas borders and illustrations in them. Some are fully lined from top to bottom. This one is perfect for older children. While some others are the combination of blank space and lined space. This is perfect if your kids want to add drawings or illustrations to the letter.
How do You Use Christmas Lined Paper for Kids?
A lined paper is perfect to use to teach kids to write neatly following the lines. You can use this paper as a family activity tool. You can write Christmas messages to each other, write letters to Santa together, write a Christmas wish list, a Christmas to-do list, and many more. You can also ask them to write letters to their grandparents or teacher. For younger kids who just learned the alphabet and started to learn to write, you can use a paper with bigger line gaps so they have more room to write. You can also use a blank Christmas paper that has no line and make them write and draw their Christmas messages.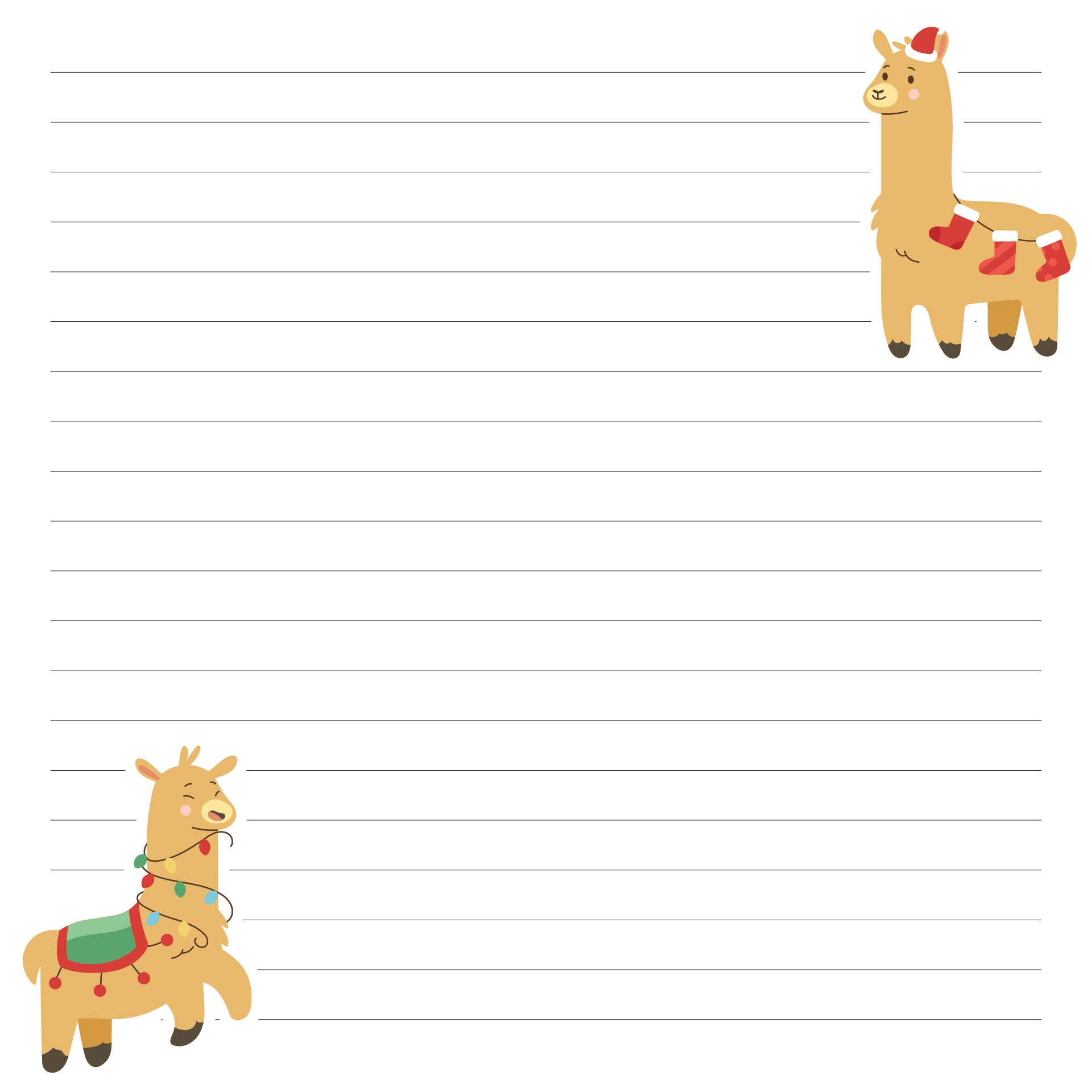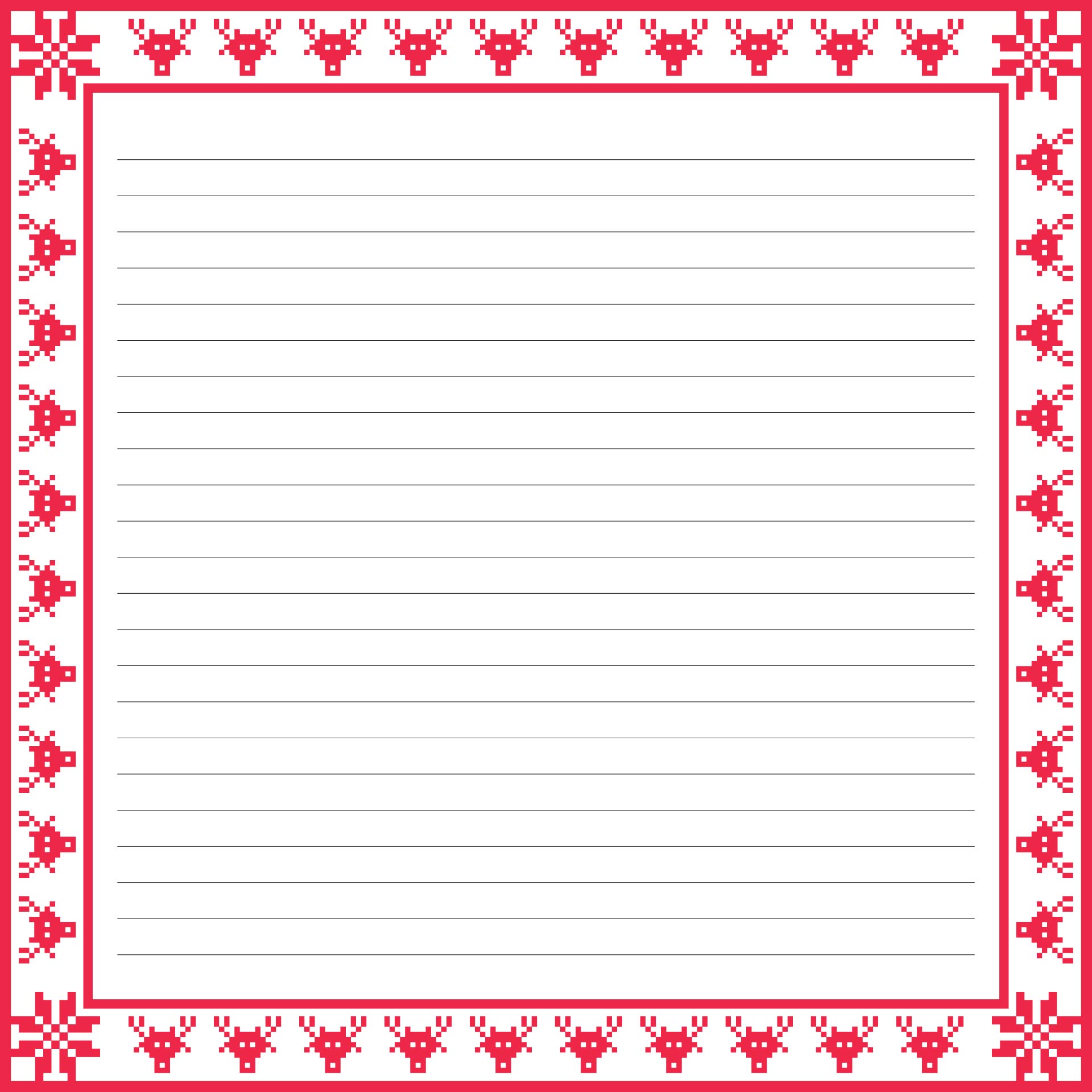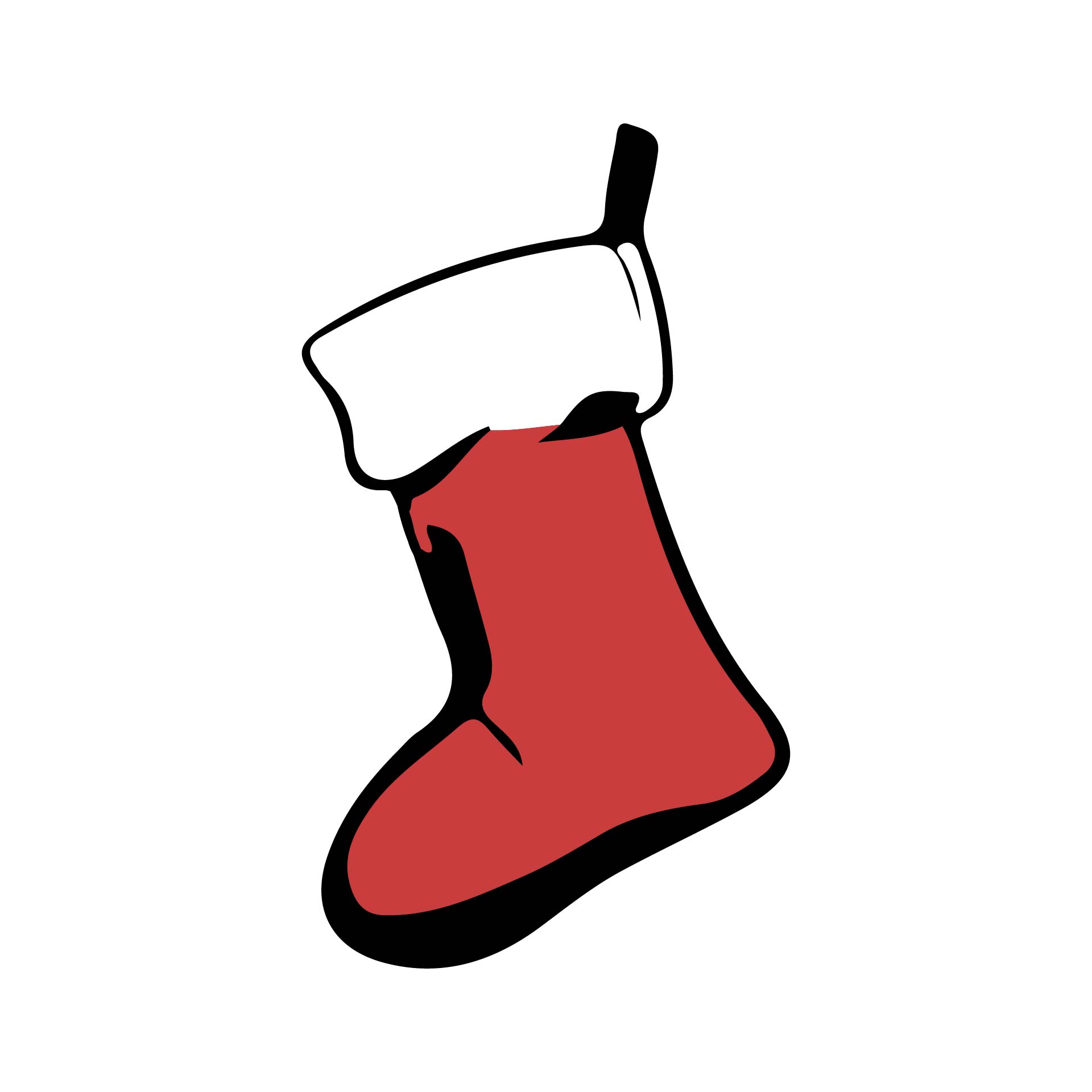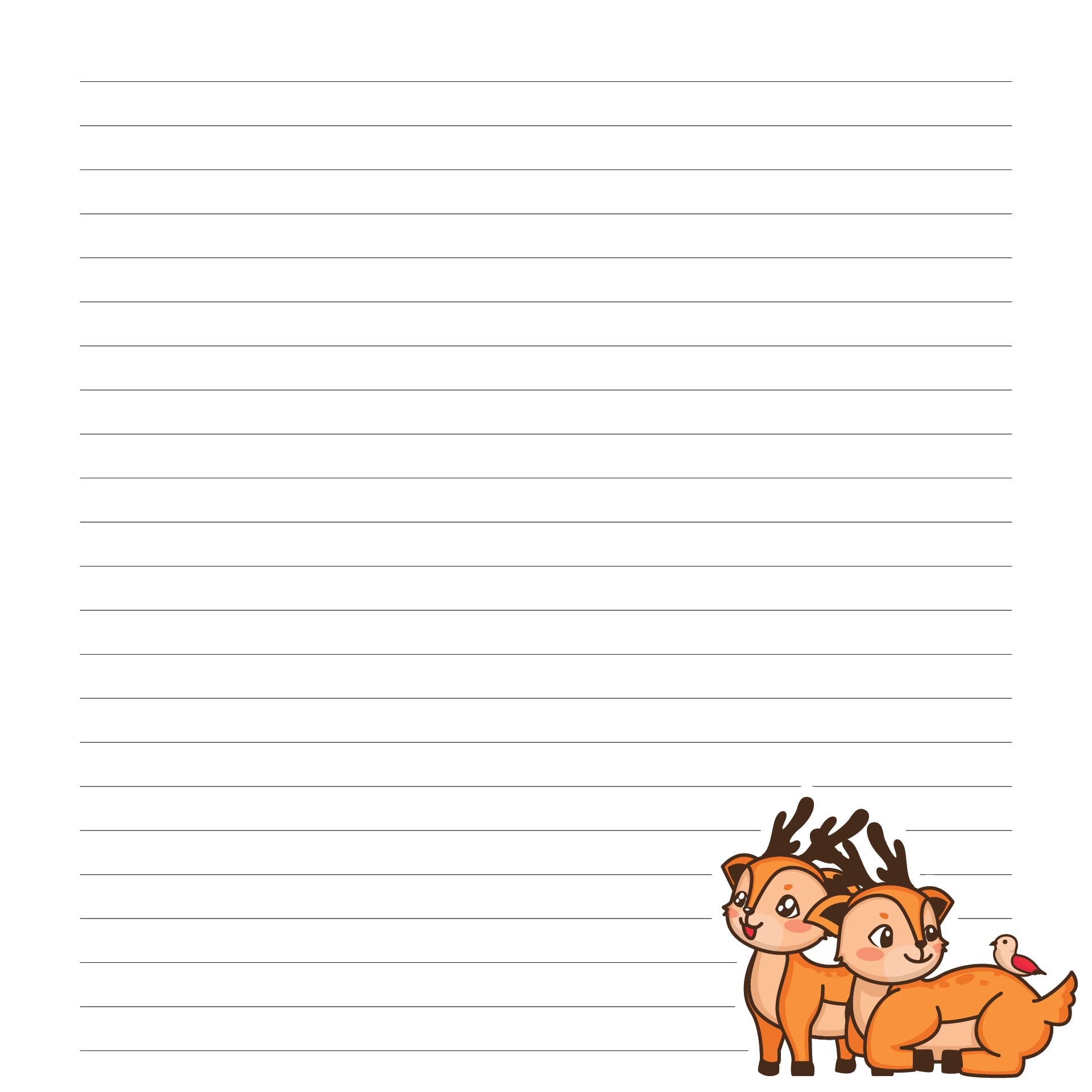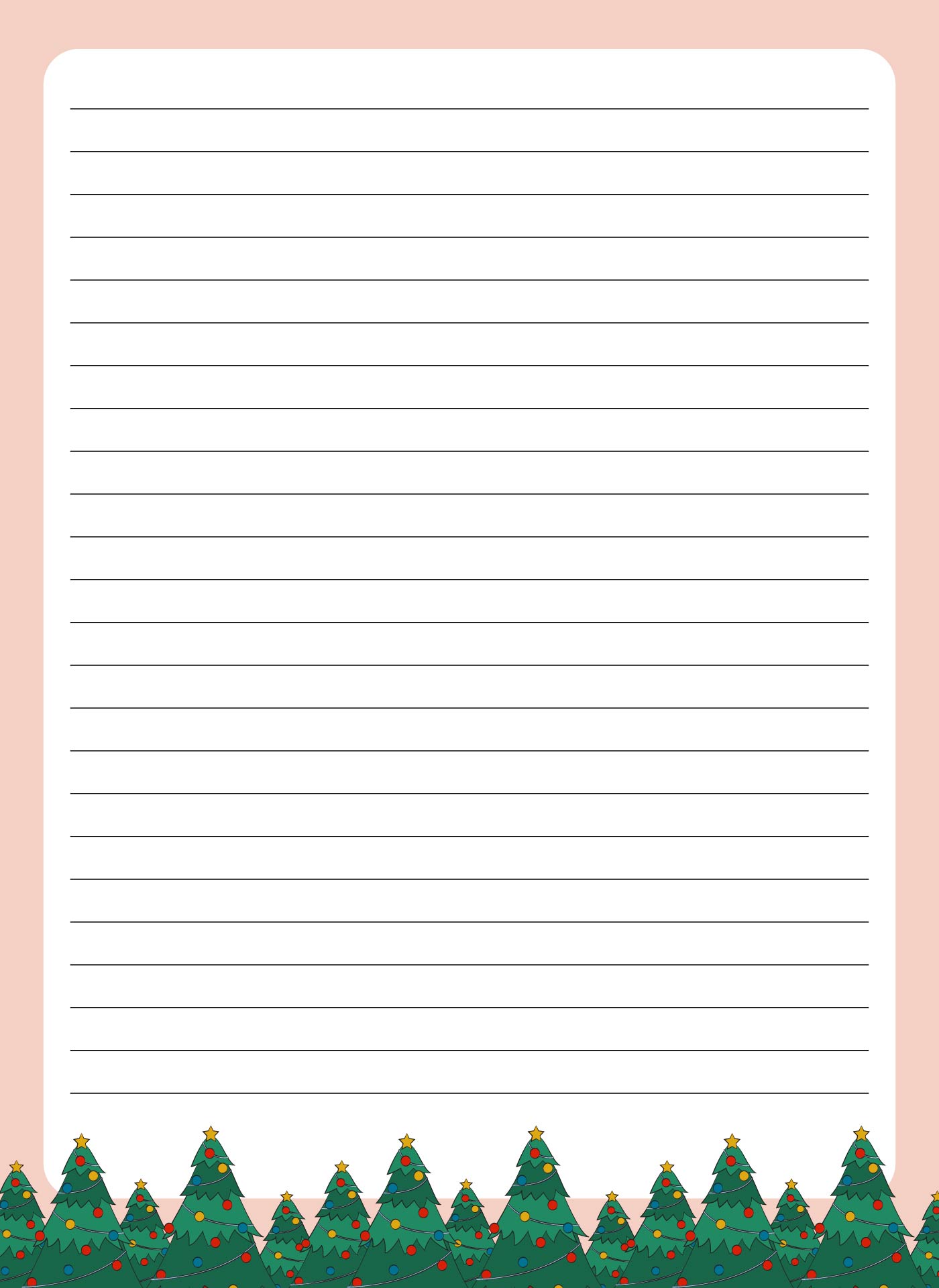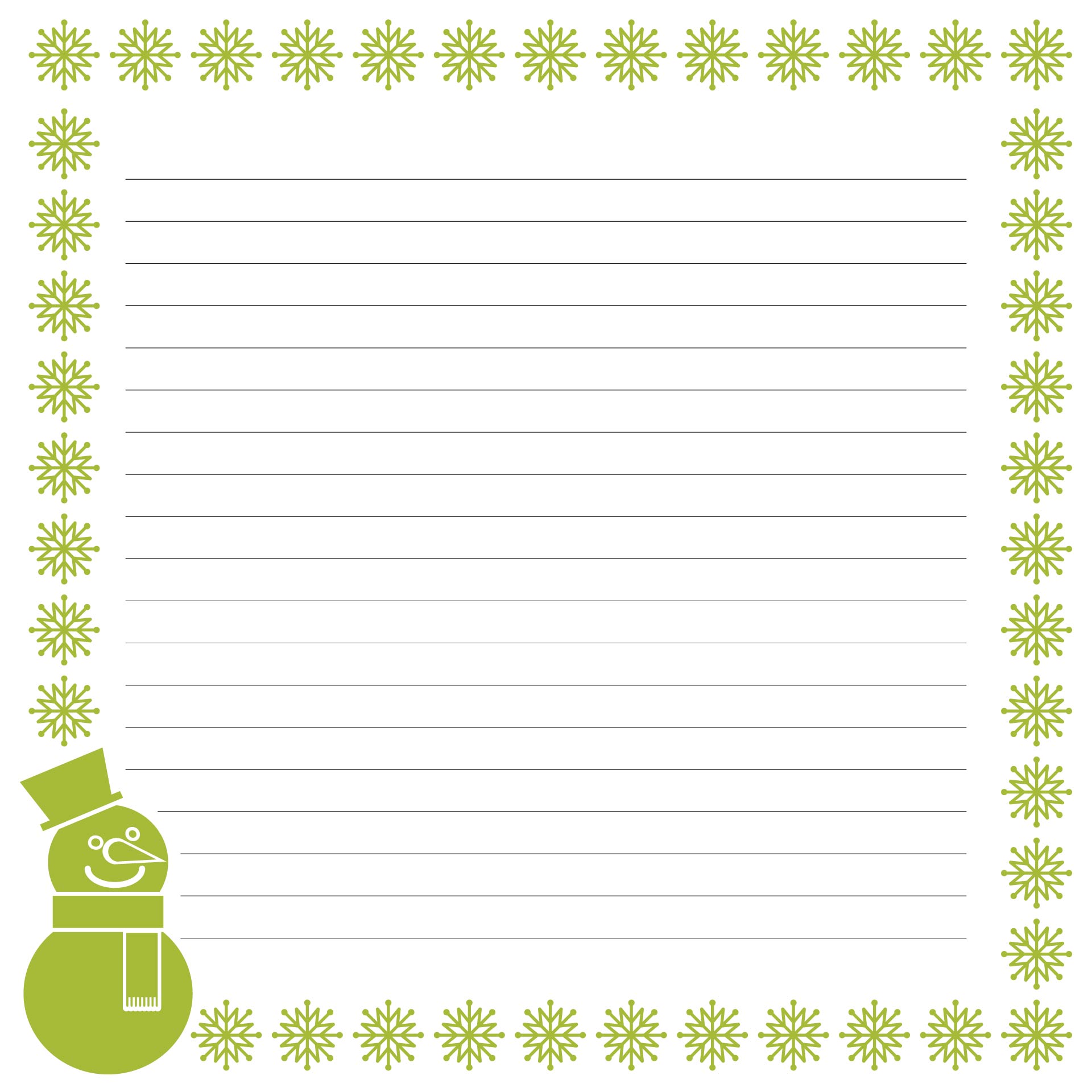 How do You Create a Christmas Lined Paper?
You can create your own Christmas paper by turning any basic regular lined paper into more festive. To start this project, you need to start with a paper. You better use a lined paper so you don't have to draw the lines. But you can use blank paper if you have more time to work on the project. You will also need markers in different colors. First, you can draw a Christmas character on one side of the paper. You can use a pencil first so you can erase and make some alterations if you don't get it right the first time. After you are happy with the sketch, you can color the drawing using different colors of markers. Outline the drawing using a black marker. Complete the whole paper by adding a garland or mistletoe border.