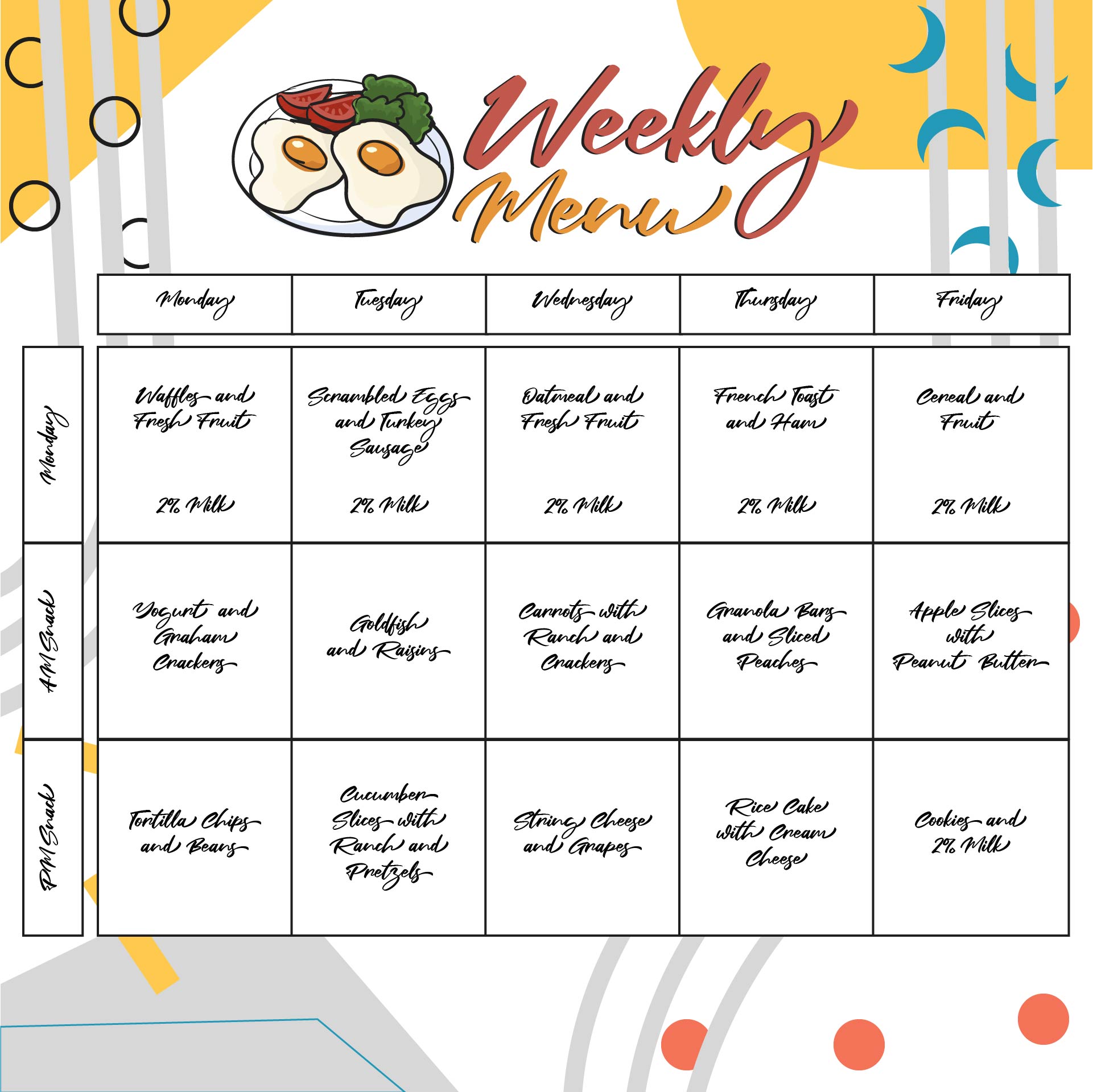 What is a Blank Menu?

A blank menu is a type of template for the menu. The blank menu may vary including weekly menu, lunch menu, meal pattern, to meal plan. It is a template you can use for your meal planning. You can easily fill in the blank menu with your meal plan. You can get a blank menu for daycare from multiple sources. You can also make them yourself. After you have the blank menu, you can print them as much as you need and fill it to fit your schedule and meal programming.

What should be included in a Meal Plan for Daycare?

To create a healthy meal plan, you need to make meal planning, this is when the blank menu comes in handy. When creating a meal plan, think ahead for variations so the children don't get bored with a repetitive menu. In each meal plan, you need to include all the food groups throughout the day. Make fruits, vegetables, grains, dairy, and protein included in the daily meals and snacks. If possible, make half the plate for fruits and vegetables. Add lean protein such as beef, pork, chicken, or Turkey. You can add nuts and beans as well as tofu and eggs. For variation, make seafood as the main protein every few days. To make sure that the meal plan is healthy, you may consider avoiding extra fat and sugar. Instead of satisfying the sweet tooth with sugary food, you can serve fruit salad and yogurt.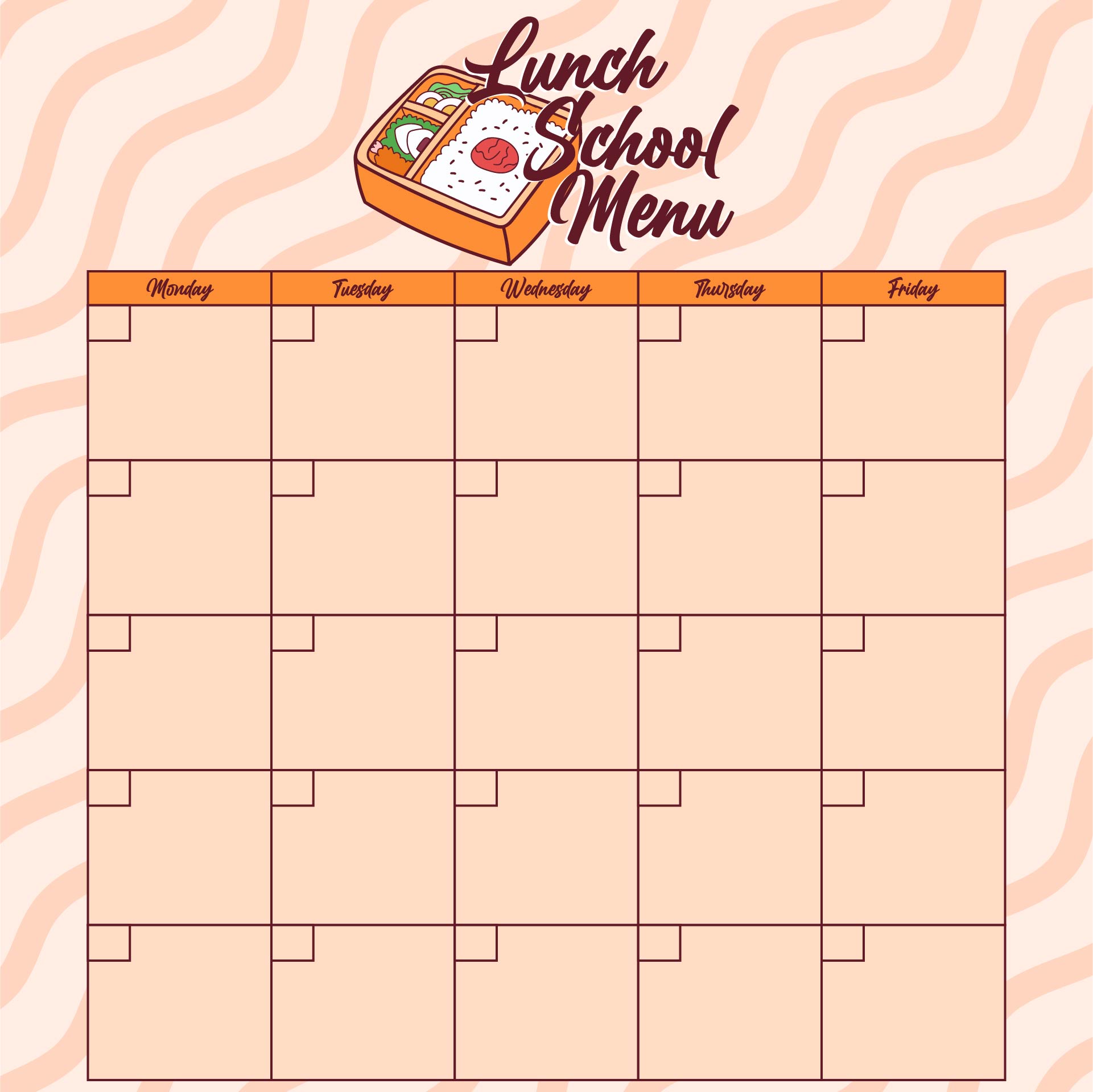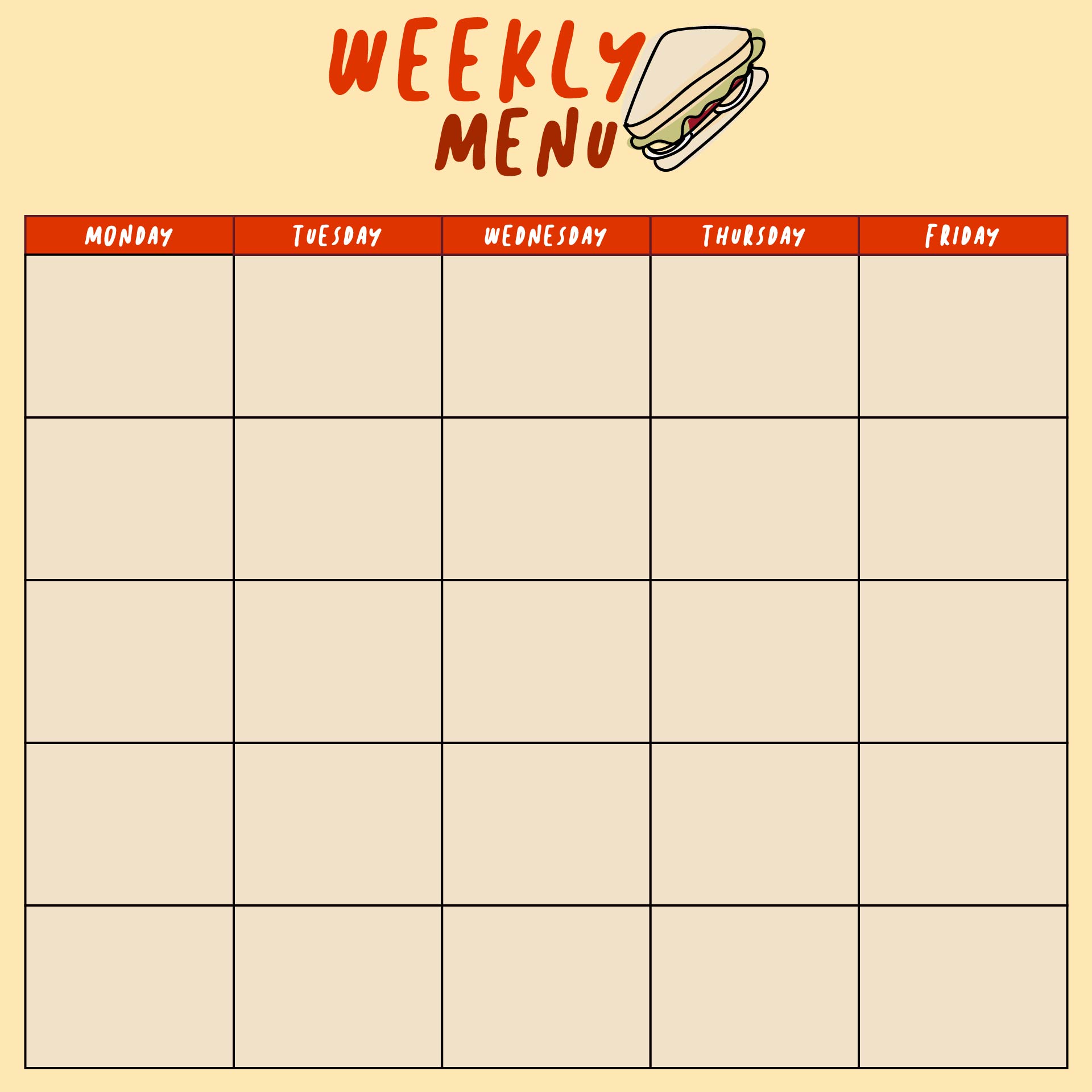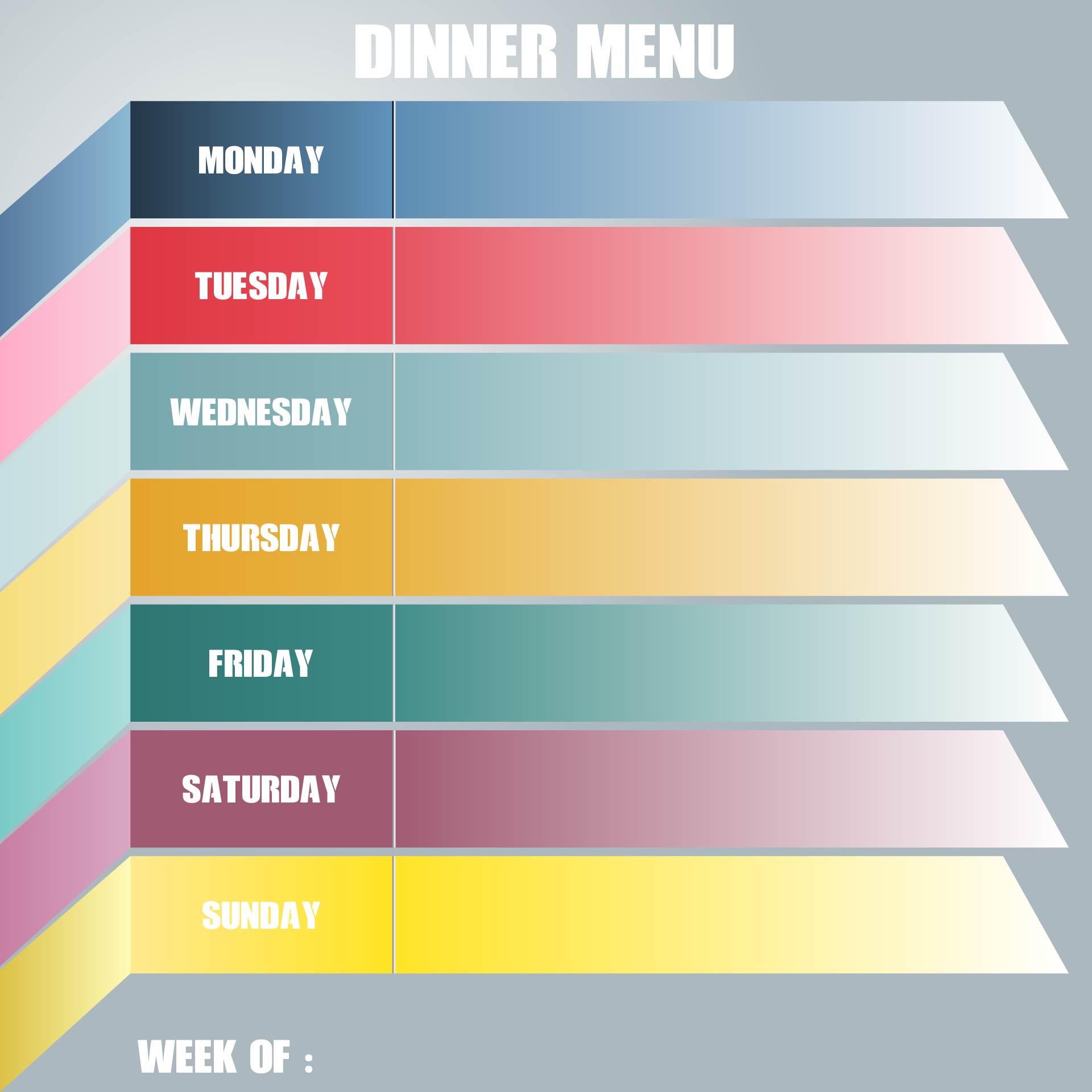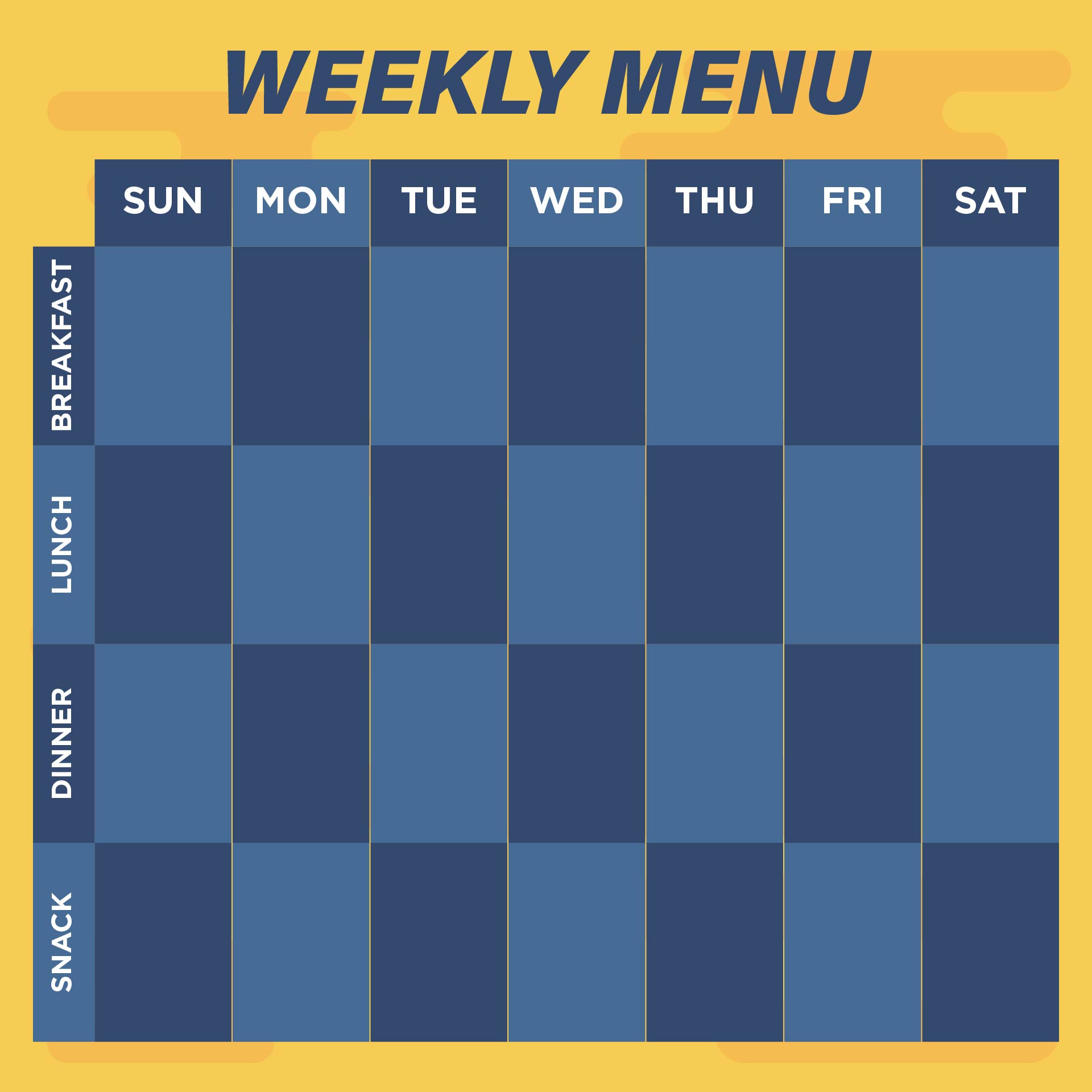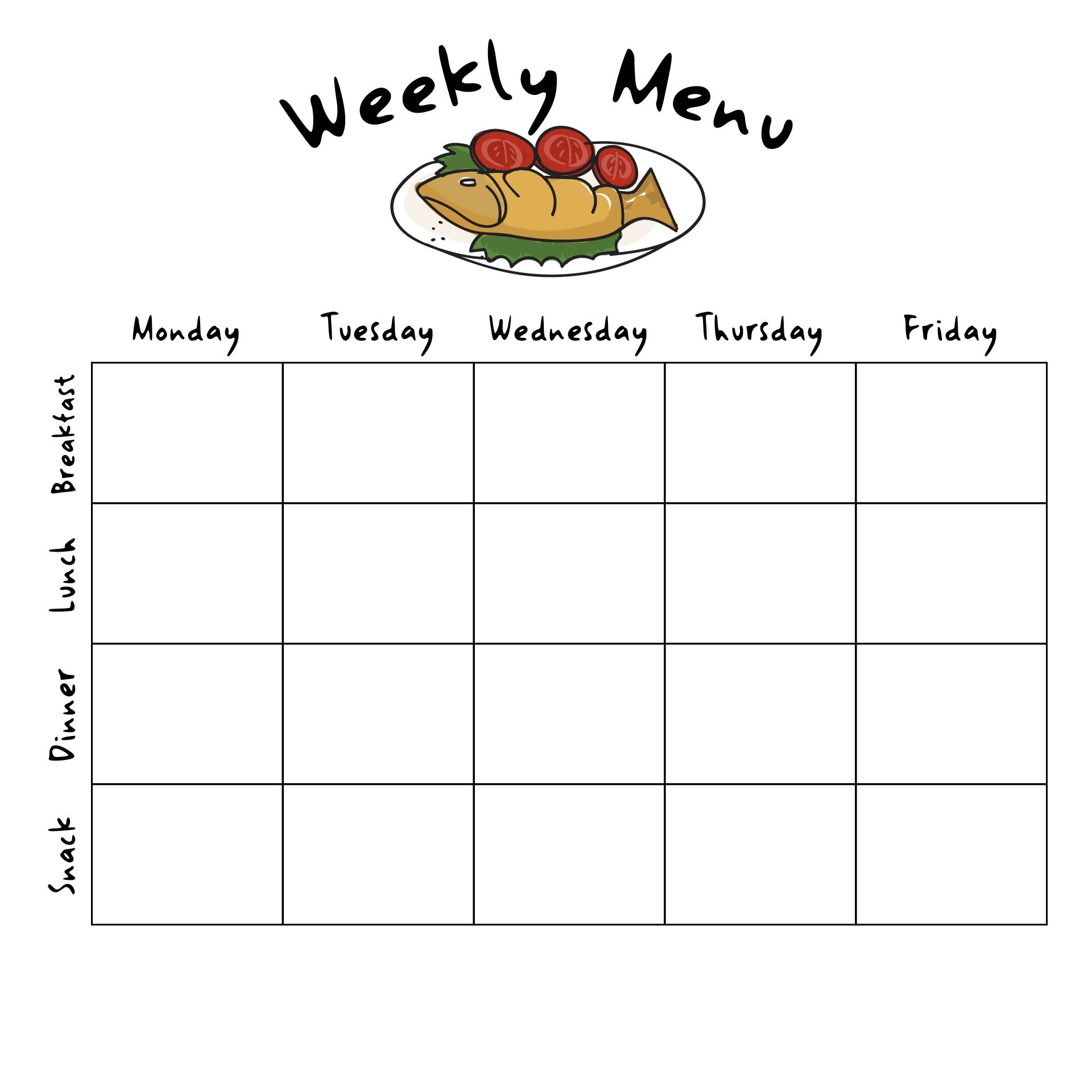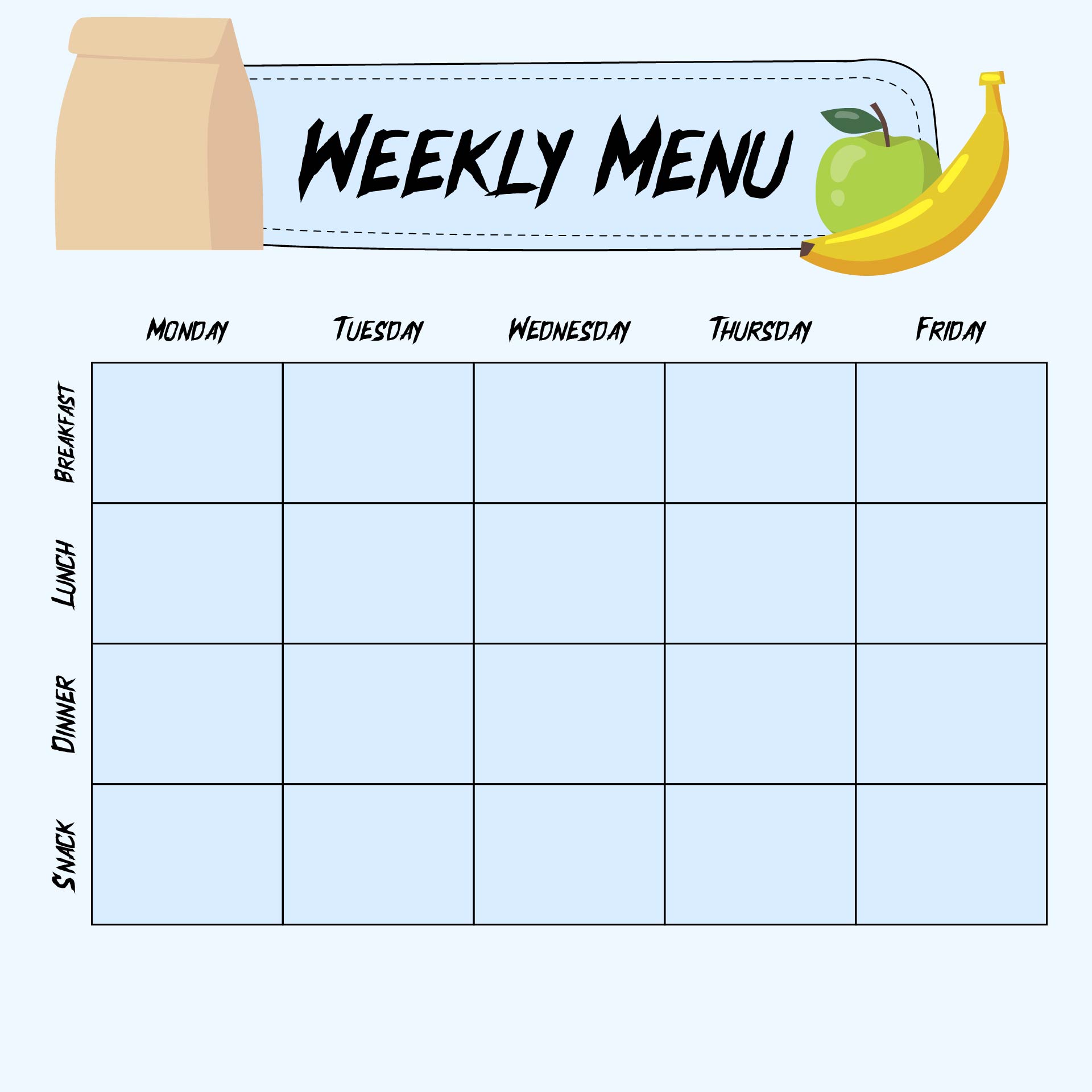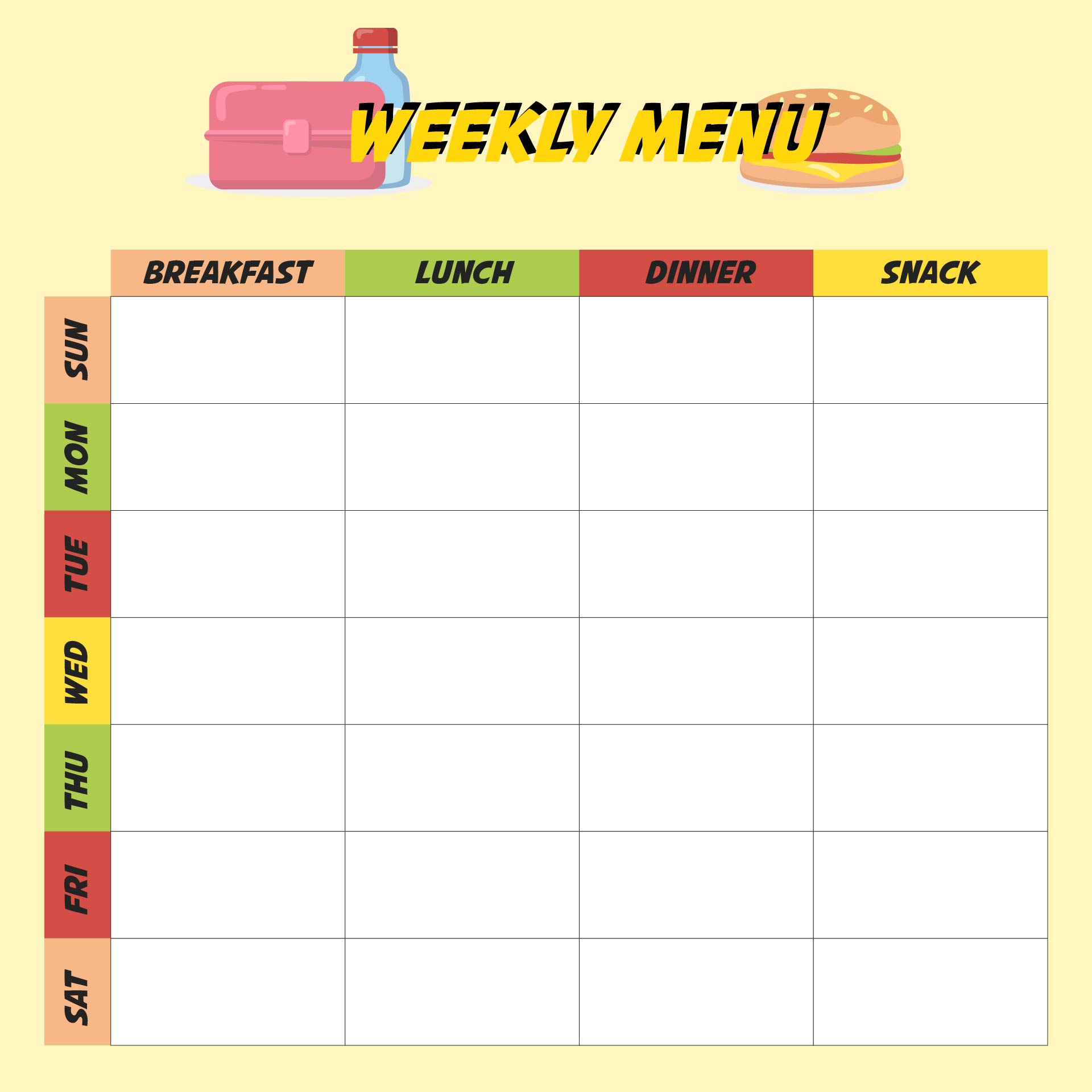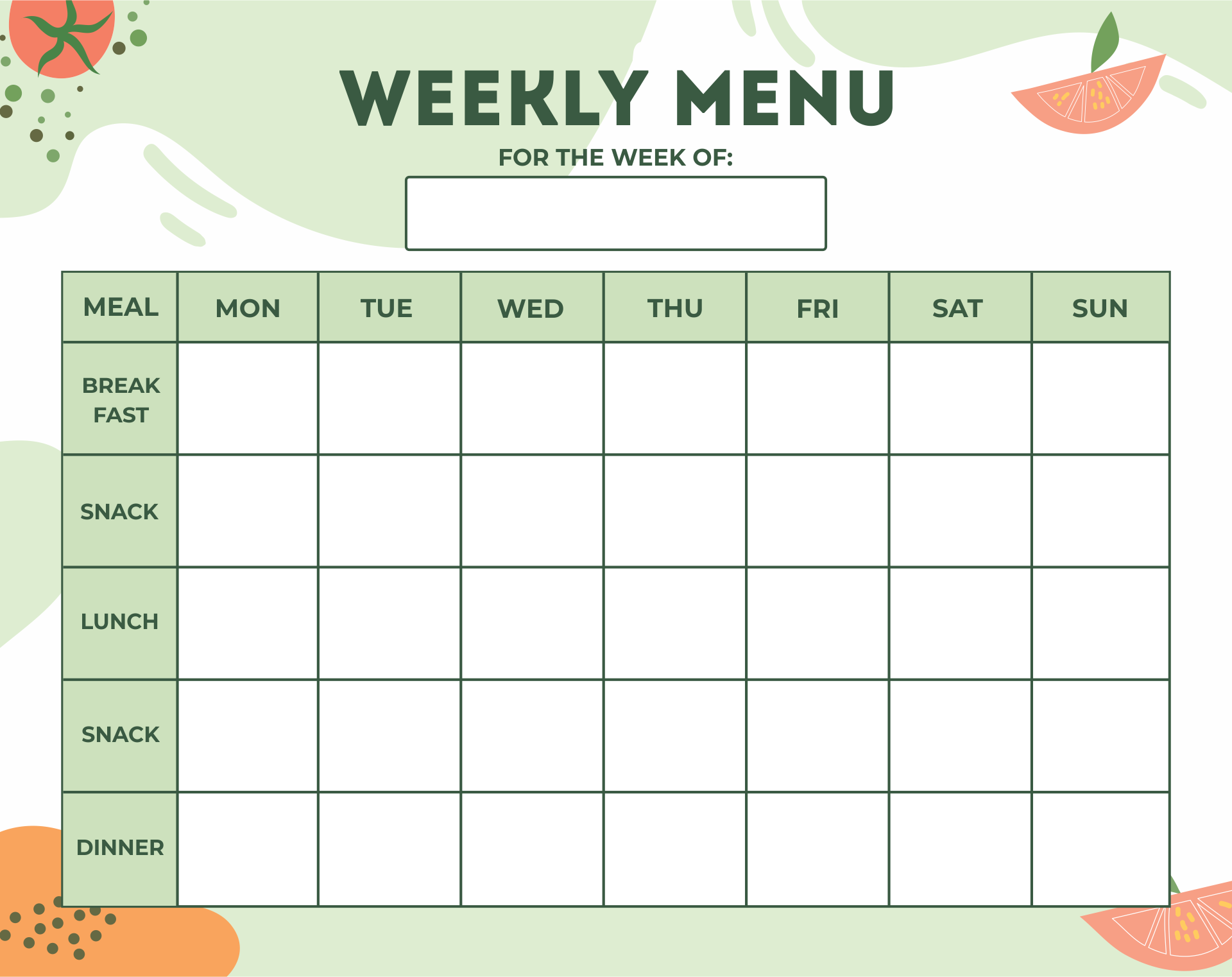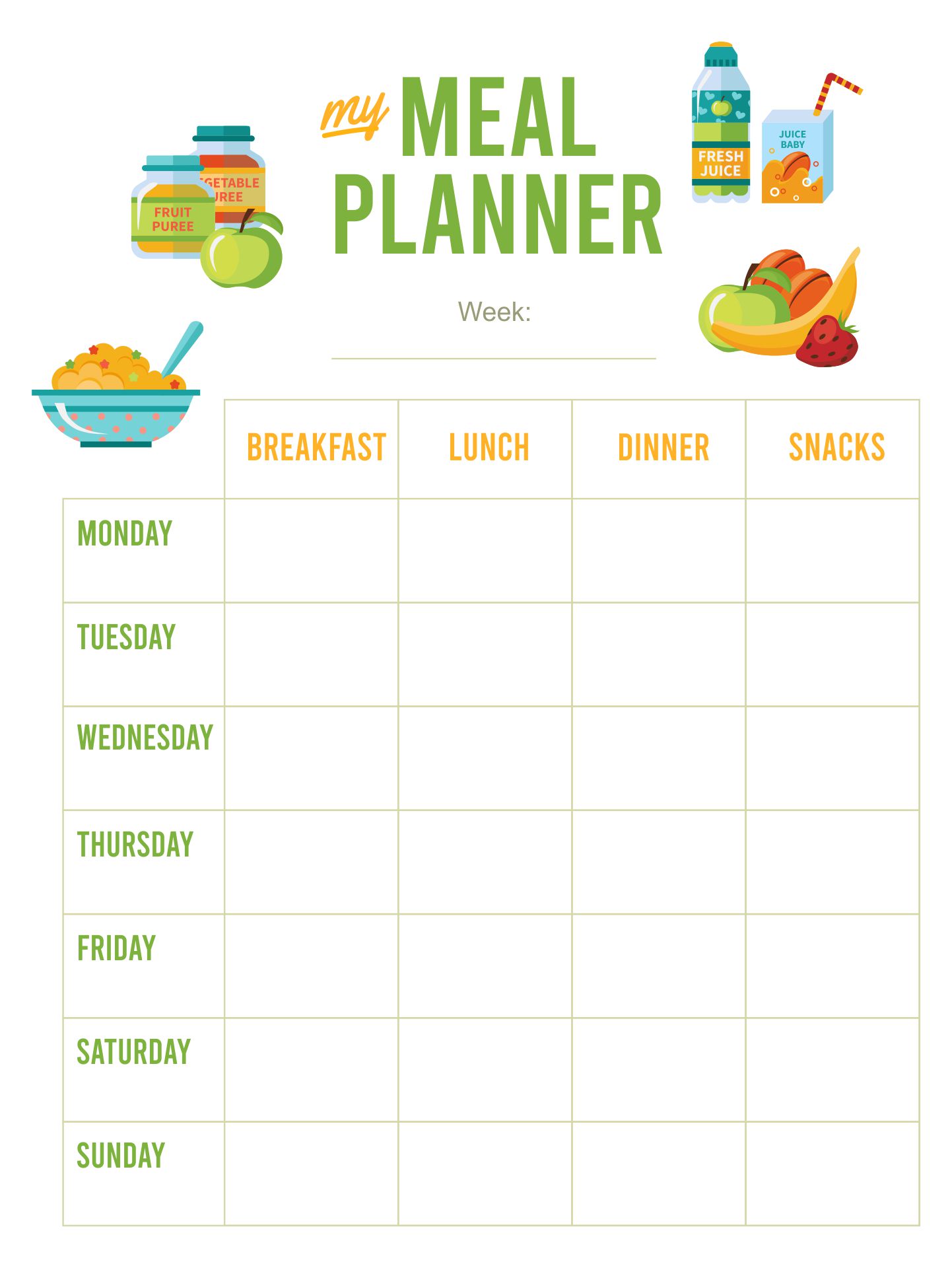 How do You Make a Daycare Menu?

Creating a meal plan for children is not an easy thing to do. Especially when you have to handle a lot of children with different tastes when it comes to food. Here are a few tips to make meal planning for daycare a little bit easier:
1. Start the day with a protein-packed breakfast.
2. Choose the food you know they'll like.
3. Offer new foods all the time. It may take a few times for the kids to decide if they like it or not. If they reject it the first time, you can try another shot with a different preparation.
4. 4-week rotating menu cycle. Once you build up a menu of different meal choices, you can then rotate them around and mix and match for variety.
5. Plan for meal preparation time. If you know you will serve a lunch that needs extra time to prepare, you may want to serve a breakfast that is easier to prep.
6. Incorporate foods into a lesson plan can be a good idea to make the children familiar with foods.