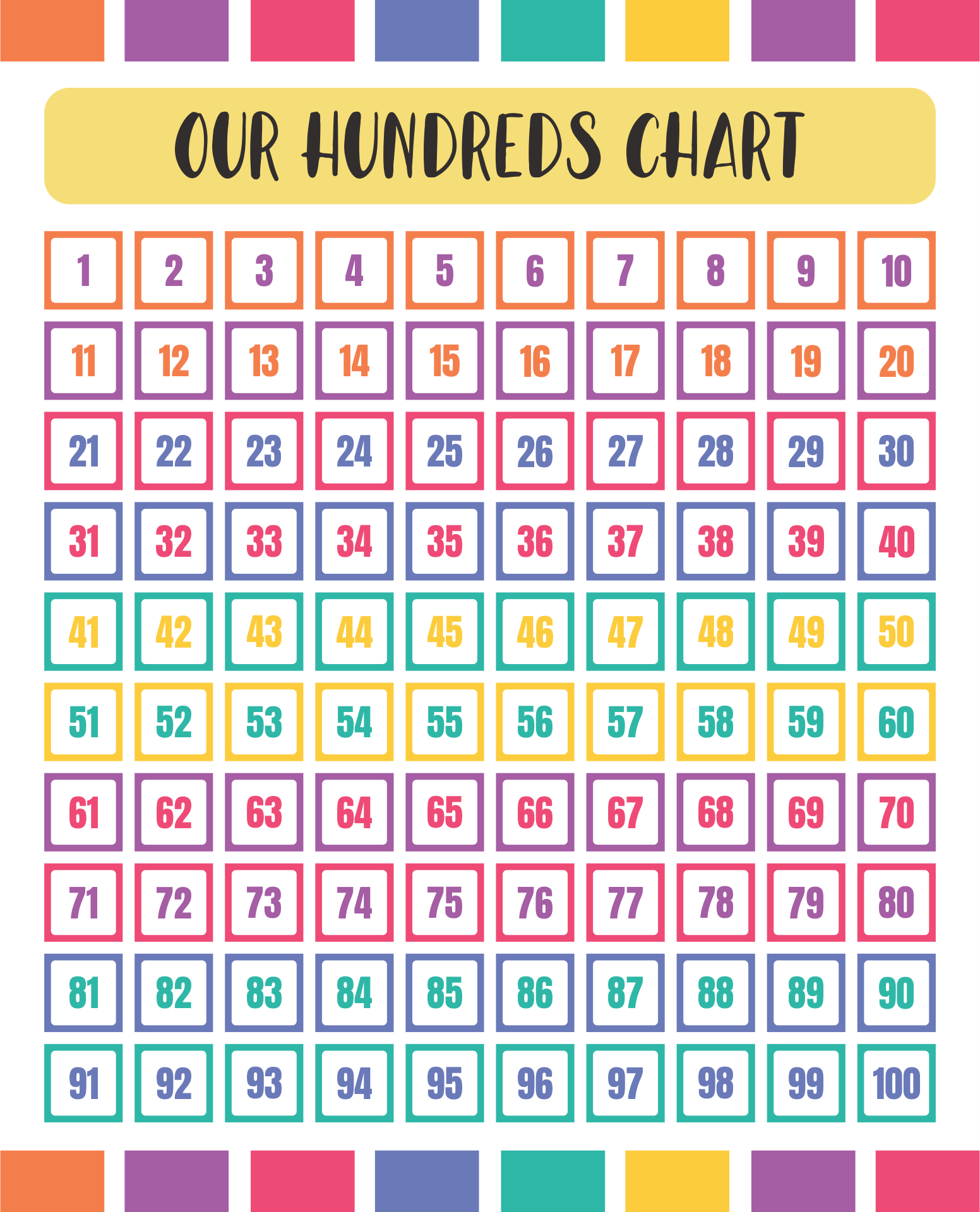 Why does a chart of 100 numbers include numbers up to 120?
It's quite easy to explain many math concepts using a hundred chart. It can be used to teach children to skip counting (10, 20, 30, etc.), patterns (the chart has a single digit at the end of each column.), and number sequencing (1, 2, 3).
You may question a first grader about whatever number comes after 100, and you're probably going to hear something more like "110" or "200." This explains why 120 rather than 100 is used on a chart of numbers up to 100.
When they don't recognize the patterns, it might be challenging for rookie mathematicians to comprehend what happens after the number 100. Therefore, rather than recommending that students stop at 100, the Common Core Math Standards now urge them to learn numbers up to 120.
What is a hundred chart?
A 10 by 10 grid with all the numbers from 1 to 100 listed from smallest to biggest is known as a hundred chart. For kids who are learning to count to 100 and strengthening their skills with numbers, it is highly useful. Additionally, it has numbers written in rows of ten, beginning with the number 1 in the top left corner and continuing all the way down to the number 100 at the bottom right.
Why are hundred charts used in kindergarten?
There are several benefits to using and exploring a hundred charts, some of which are included here.
To enhance one's number sense and counting abilities. A hundred chart is a fantastic tool for kids who are seeking to develop their number sense and begin to count, even if it may seem clear. They can practice counting by using a chart with hundreds that they can trace as they add the numbers. Counting backward practice can also be done using a number chart.
Count by skipping. When kids first learn to skip count, hundreds of charts come in very handy. An effective way to help kids understand the concept of skip counting is to use a hundred chart. When skip counting, it's a good idea to spend some time observing the patterns that appear in the hundreds area, including both terms of the numbers you are coloring in and the patterns that the colored squares produce.
Numbers added and subtracted. It is also very useful for the addition and subtraction of numbers inside 100. That is actually very simple, despite the fact that it may seem tricky. Therefore, when kids grasp how the numbers on the chart function (by adding and subtracting 10s and 1s), it really is simple to utilize the chart to resolve addition and subtraction problems involving 2-digit values.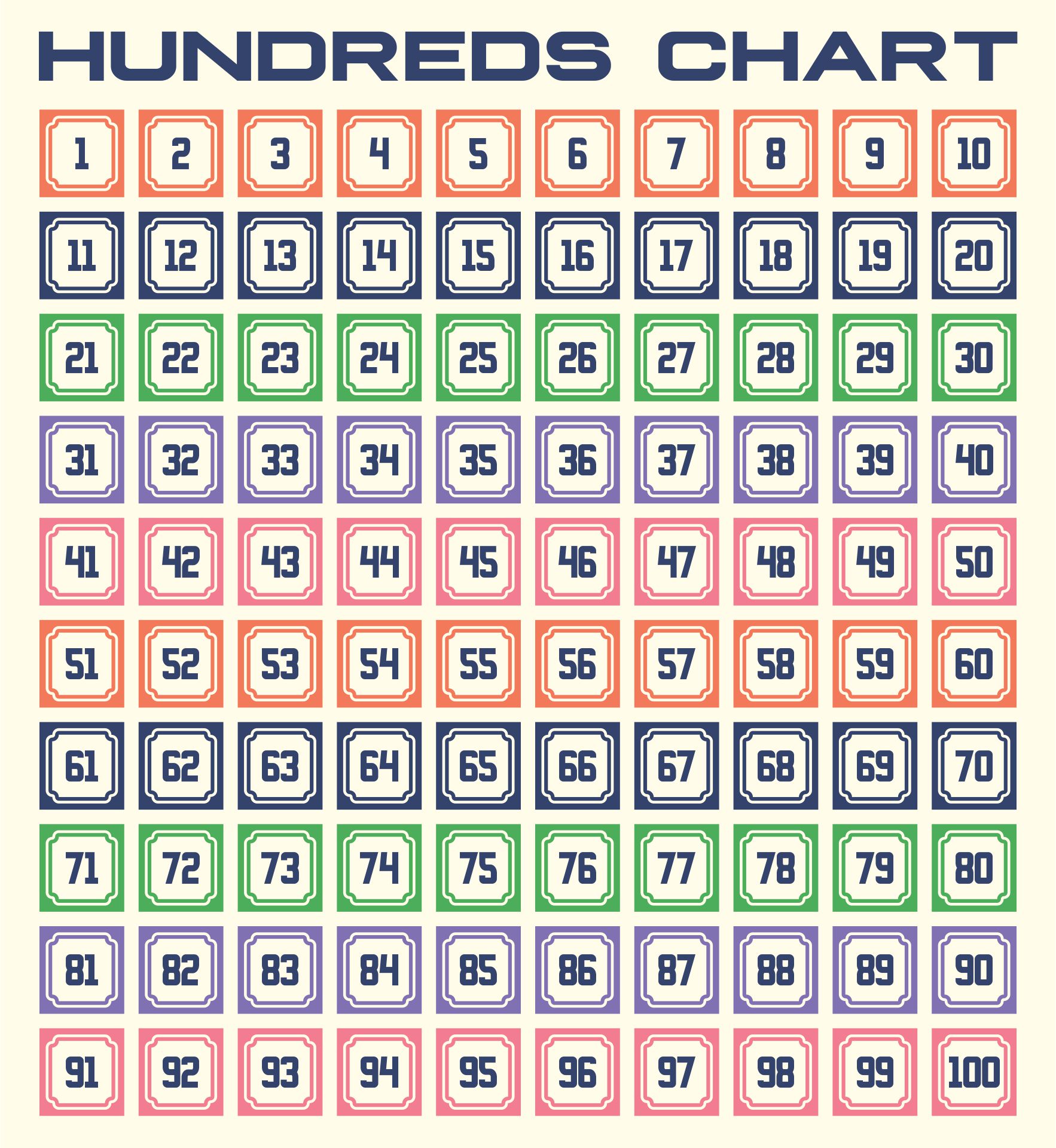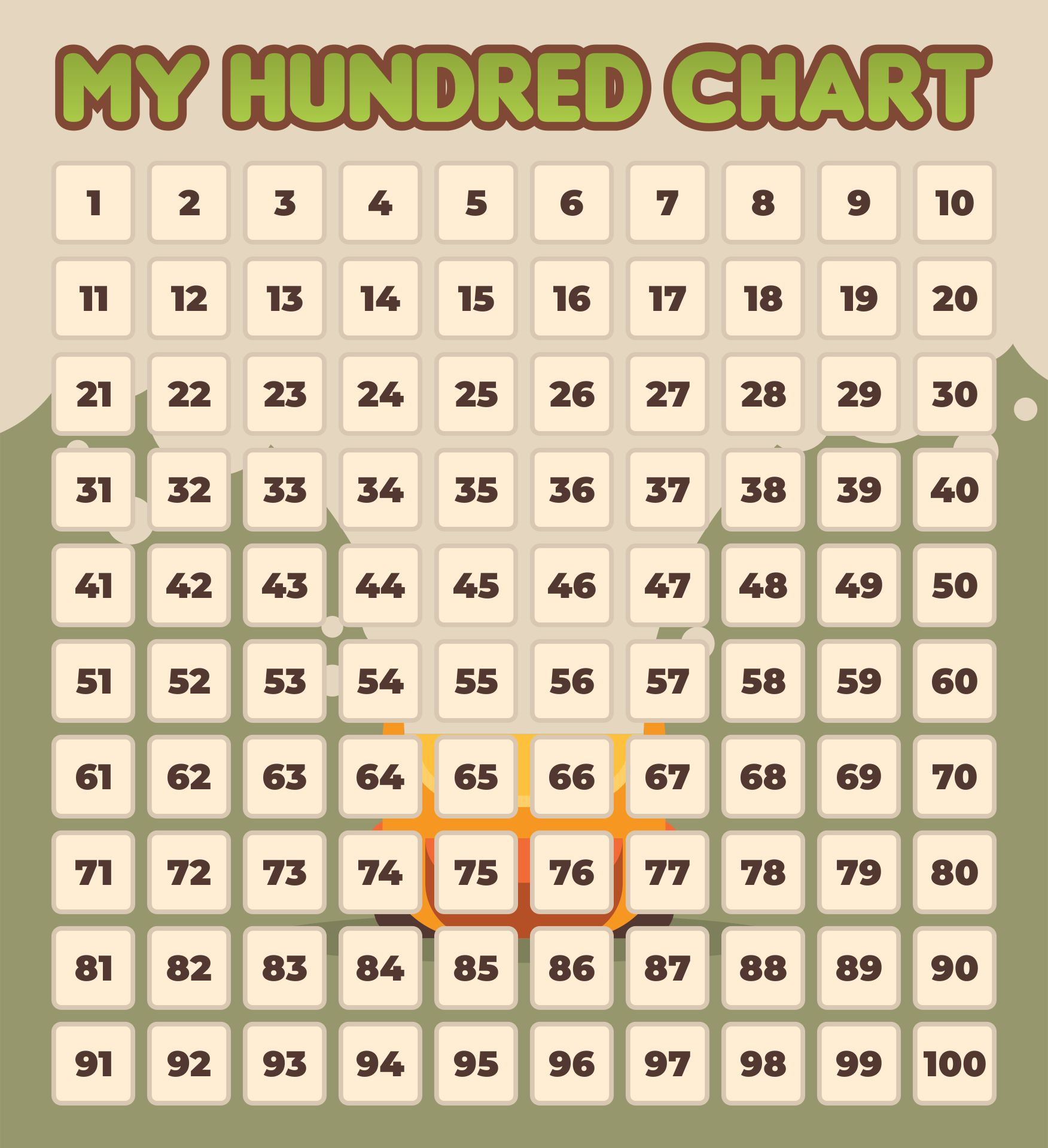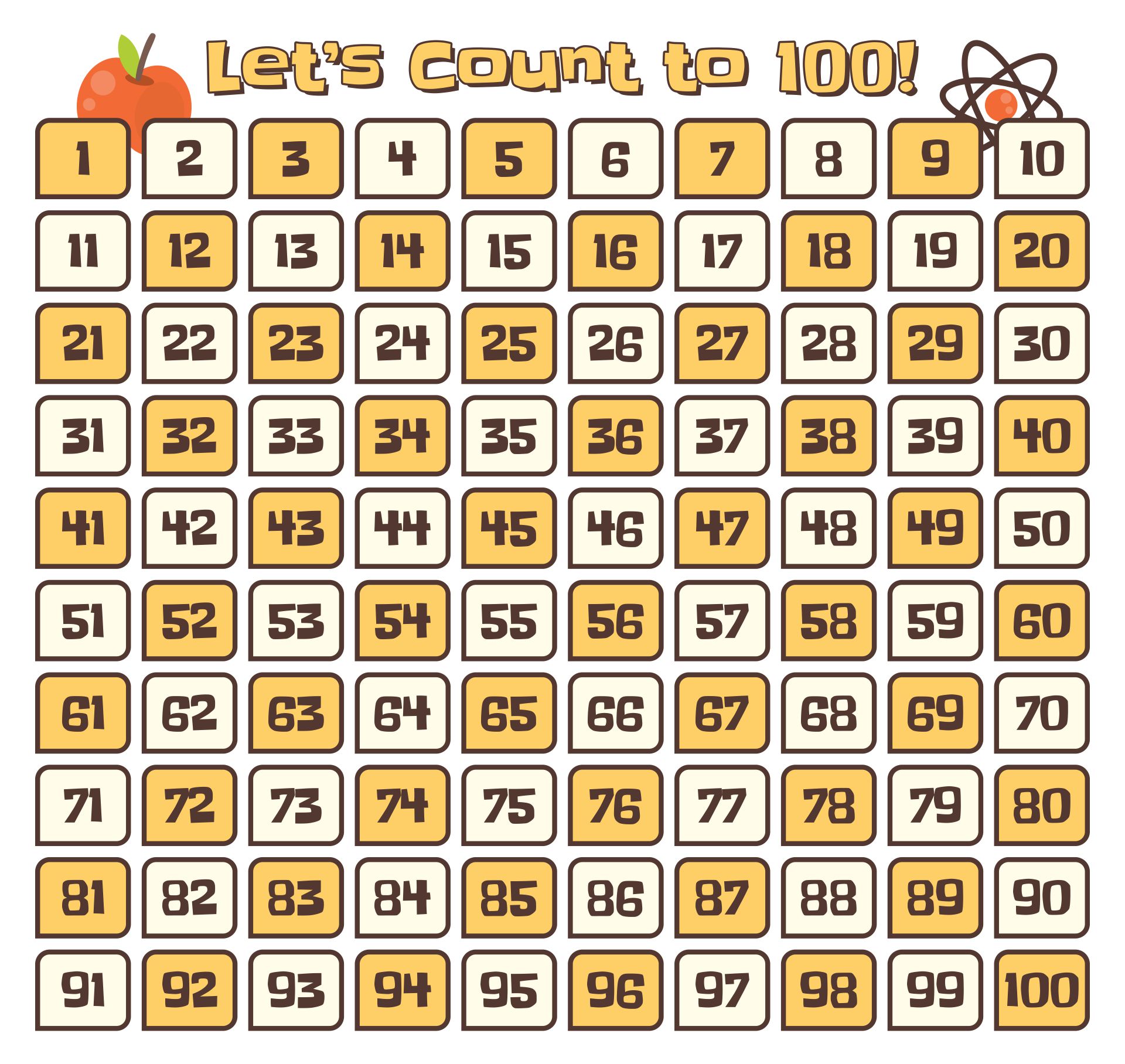 How many different ways can the hundred charts be used?
There are many entertaining ways to use the hundred chart template after printing it from the internet. Some other suggestion to add to the list is provided below. Examples include:
Children should be given a crayon or dot marker to color the numbers whenever they skip counting. Such a way can help them to count in tens (10, 20, 30,...), twos (2, 4, 6, 8...), and so on.


It should be printed twice, once in color and once in white cardstock. Longitudinal strips should be cut from the colored copy. Children should place the colored strip on top of the corresponding white column after picking up each strip one at a time.


Create a blank version of the charts on paper. Put in some of the numbers, then have your children complete the others. This project can easily be differentiated for various levels of skill because the simpler it is, the further numbers you put first.


Divide the hundred chart into pieces so it may be put together. Have the kids reassemble it after that.


By placing dime after dime on the charts, you may teach children how to count them. The very first dime would be placed on the number 10. Following that, the following dime would land on the 20.


Create a sneak peek cross to help children understand the connection between a number and the numbers that strike it.


Students in pairs should compete in a 100-meter race. The first player rolls the dice and pushes his piece forward by the number of spaces indicated. After then, Player Two has the opportunity to roll and move. The winner is the first person to score 100.


Color all the even numbers, such as 0, 2, 4, 6, and so forth, before having children color all the odd numbers. Take note of how the unusual and even numbers are arranged in columns.
Your children won't get bored with the different and varied methods they can learn to count by completing the projects mentioned. Make your math learning more fun and enchanting at the same time!