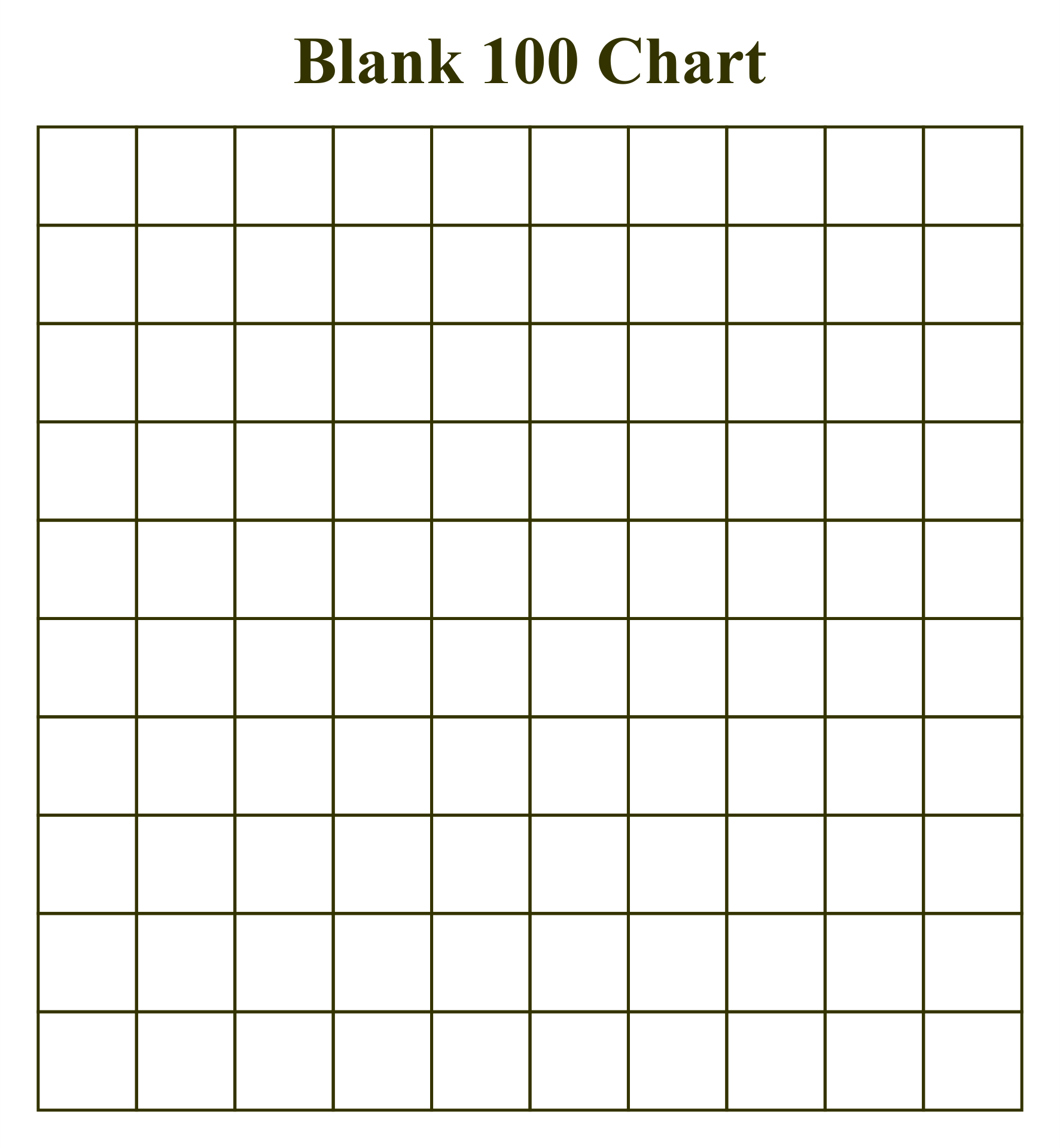 What are Hundred Charts?
100 Chart is the best tool to teach math calculation concepts to kids. There are numbers 1-100 on the chart which will help children to do calculations more easily. They can learn to recognize those numbers through visualization. That's what makes it easy for them to learn the numbers 1-100.
The chart consists of the numbers 1-100 written sequentially. Place the numbers from left to right for units and from top to bottom for tens. The chart is a very interactive 10x10 grid. You can make hundreds of interesting charts to increase children's enthusiasm for learning the numbers on the charts.
If you teach the hundred chart to children from an early age, they will be good at counting and knowing numbers. If they already understand the numbers 1-100 and their calculations, you can teach them complex numbers. By understanding these hundred charts, children will be good at understanding various difficult mathematical concepts. It will certainly help them in the future.
What are the Benefits of Using Hundred Charts?
If you teach 100 charts to children, children will get many benefits that help improve their brain growth and development. The main benefits that children get when they learn a hundred charts are as follows.
Think Systematically

The first benefit is helping children to be able to think systematically. This is because there are mathematical concepts on the chart. With the ability to think systematically, children will be able to manage their time well and do various activities.

Think Logically

The second benefit is developing the ability to think logically. Because mathematics is related to logical concepts, children will improve their logical thinking skills if they often use a hundred charts. So, children can easily solve math formulas and problems.

Increase Accuracy

By using a hundred charts, children will be able to have good accuracy. That's because they often see numbers and calculate using those numbers. That's what helps them to be able to do various math problems easily and thoroughly. Without accuracy, they will not be able to solve math problems correctly.

Count

The benefit of learning 100 charts is that it helps children to count in an easy way. So, if your child has difficulty counting, teach them to use a hundred charts. The numbers 1-100 on the hundred charts will help children to be able to solve various mathematical calculation operations.

Increase Creativity

Another benefit of the hundred chart is that it increases children's creativity. The reason is, there are math problems that must use a formula and must be solved as soon as possible. It can increase children's creativity. This creativity can help children to solve various problems in real life.
How Does the Hundred Chart Help Kids in Counting?
Research shows that a hundred charts are the best way to help represent numbers and calculations. A hundred charts help improve children's conceptual understanding and critical thinking.
The hundred chart is like a number line. So, both of them can be used to make it easier for children to do math calculations. For this reason, the hundred chart needs to be introduced and taught to children from an early age.
The hundred chart makes it easy for children to see all the numbers in the rows and columns. By understanding those number patterns, children will be able to count easily. So, they can answer math problems accurately and quickly.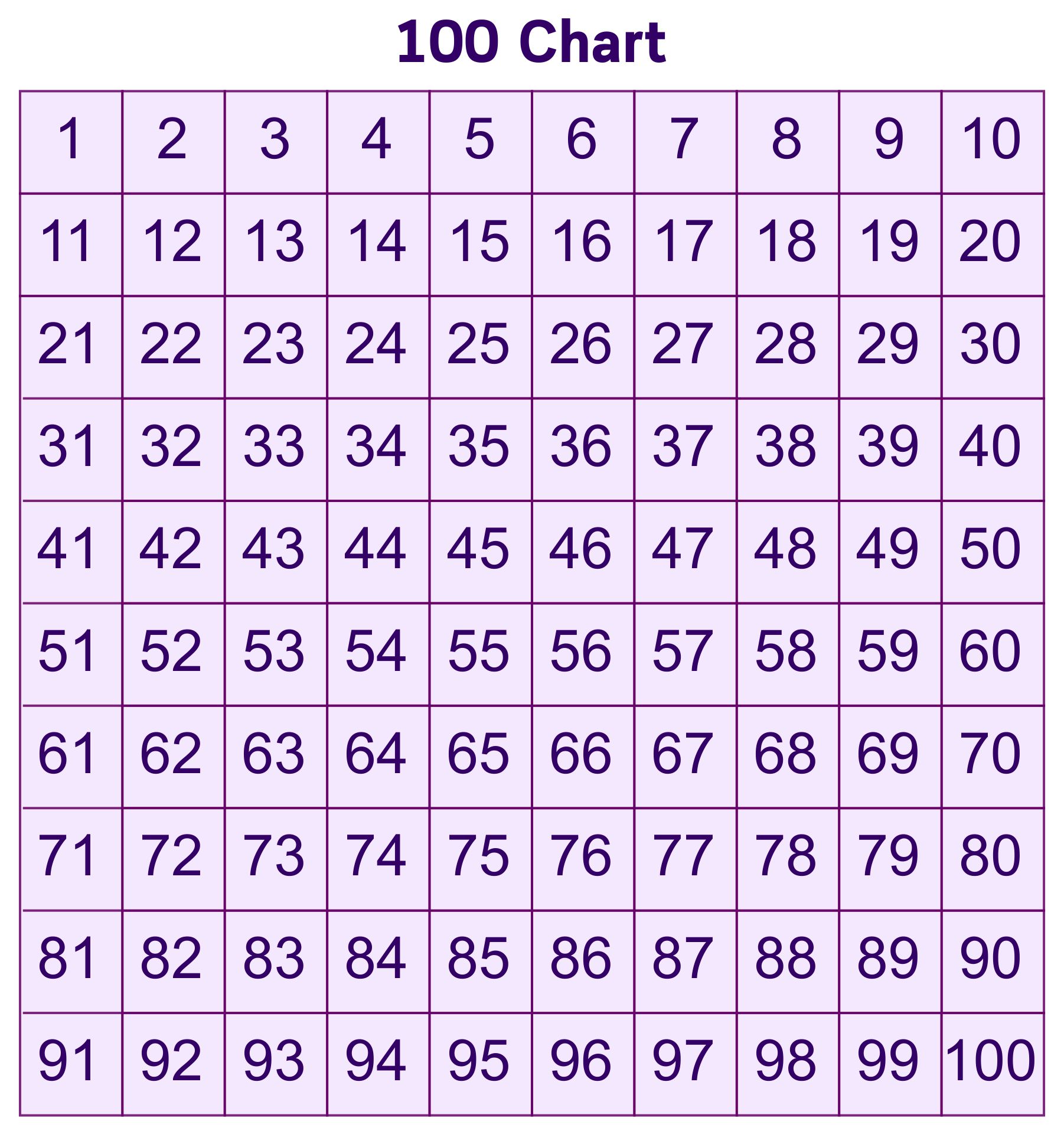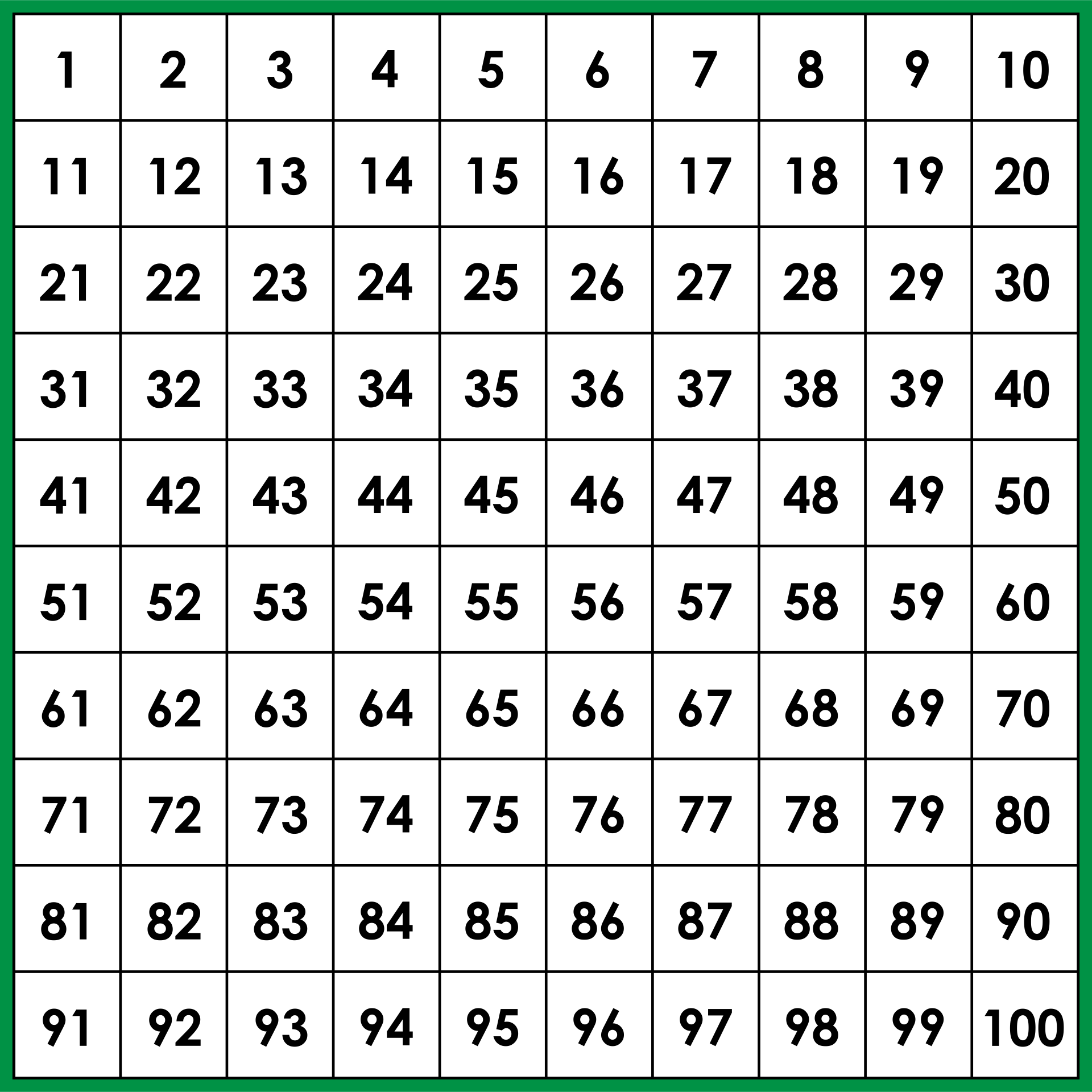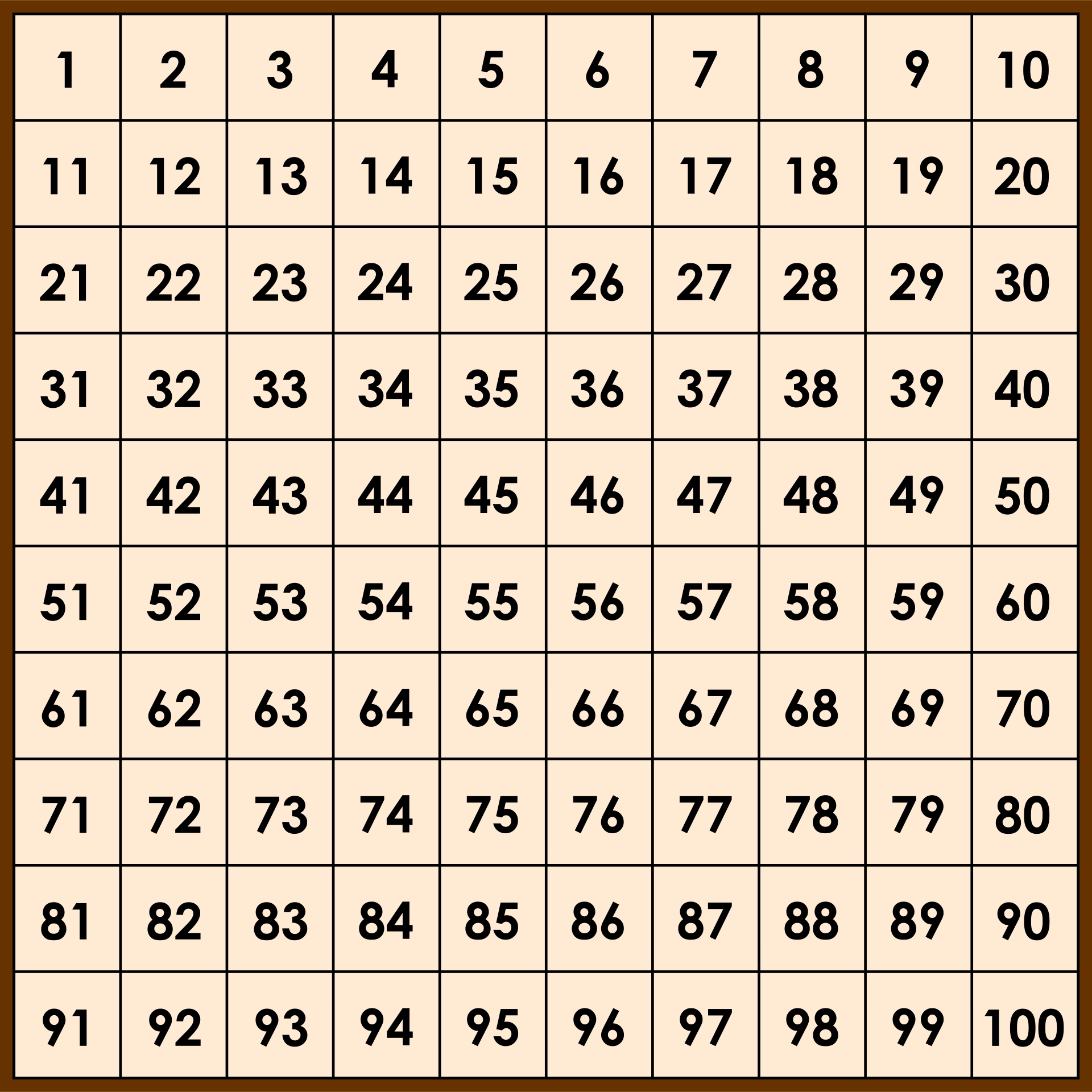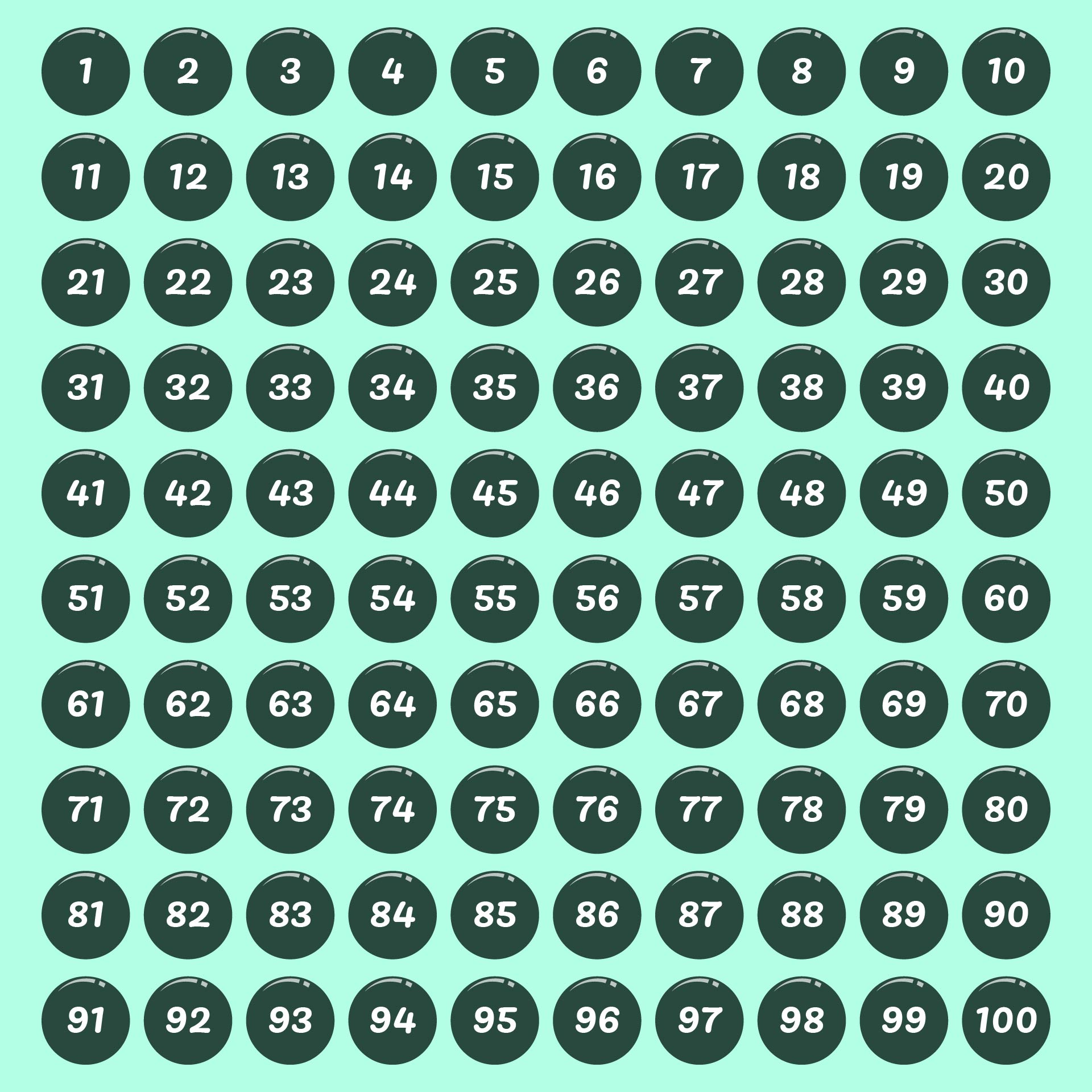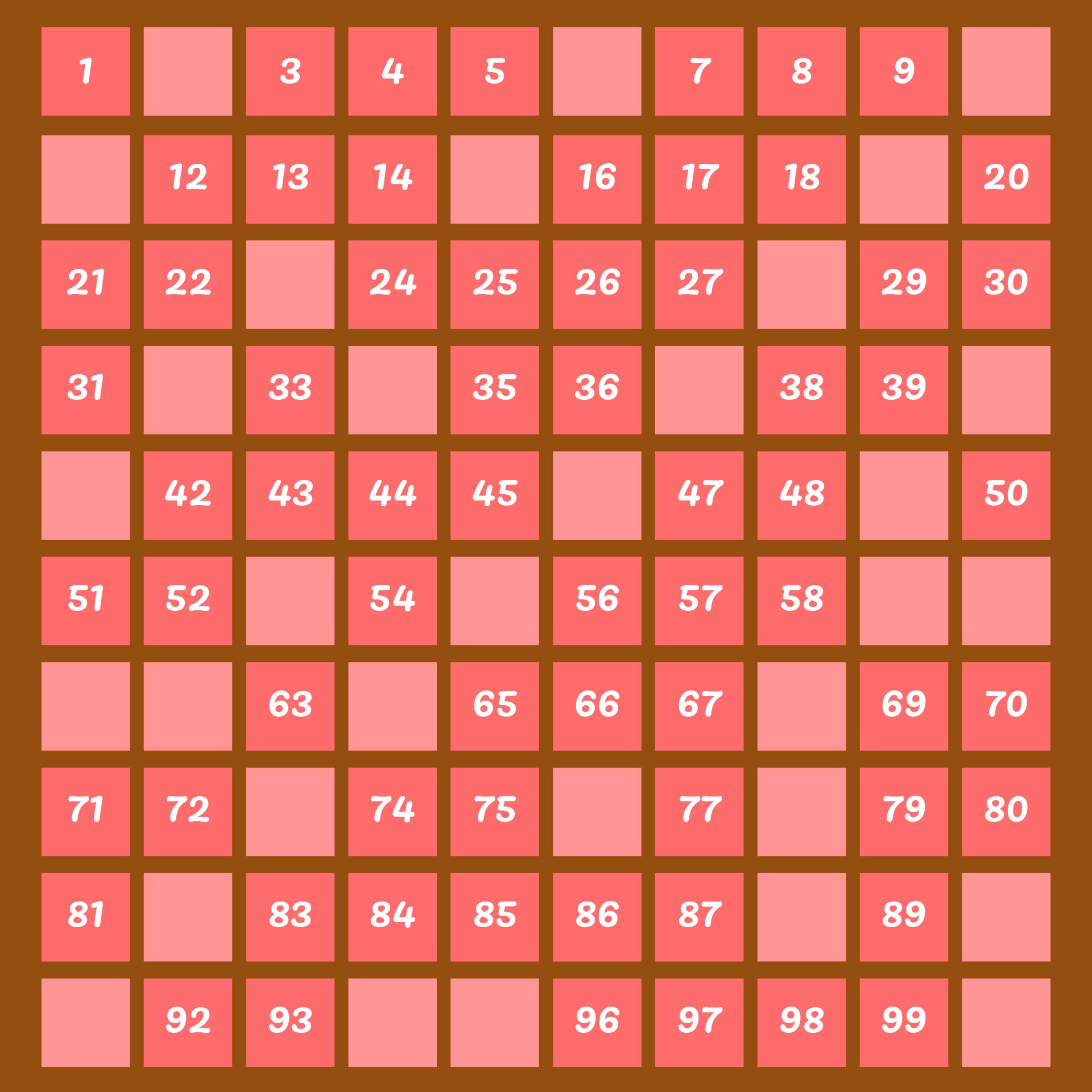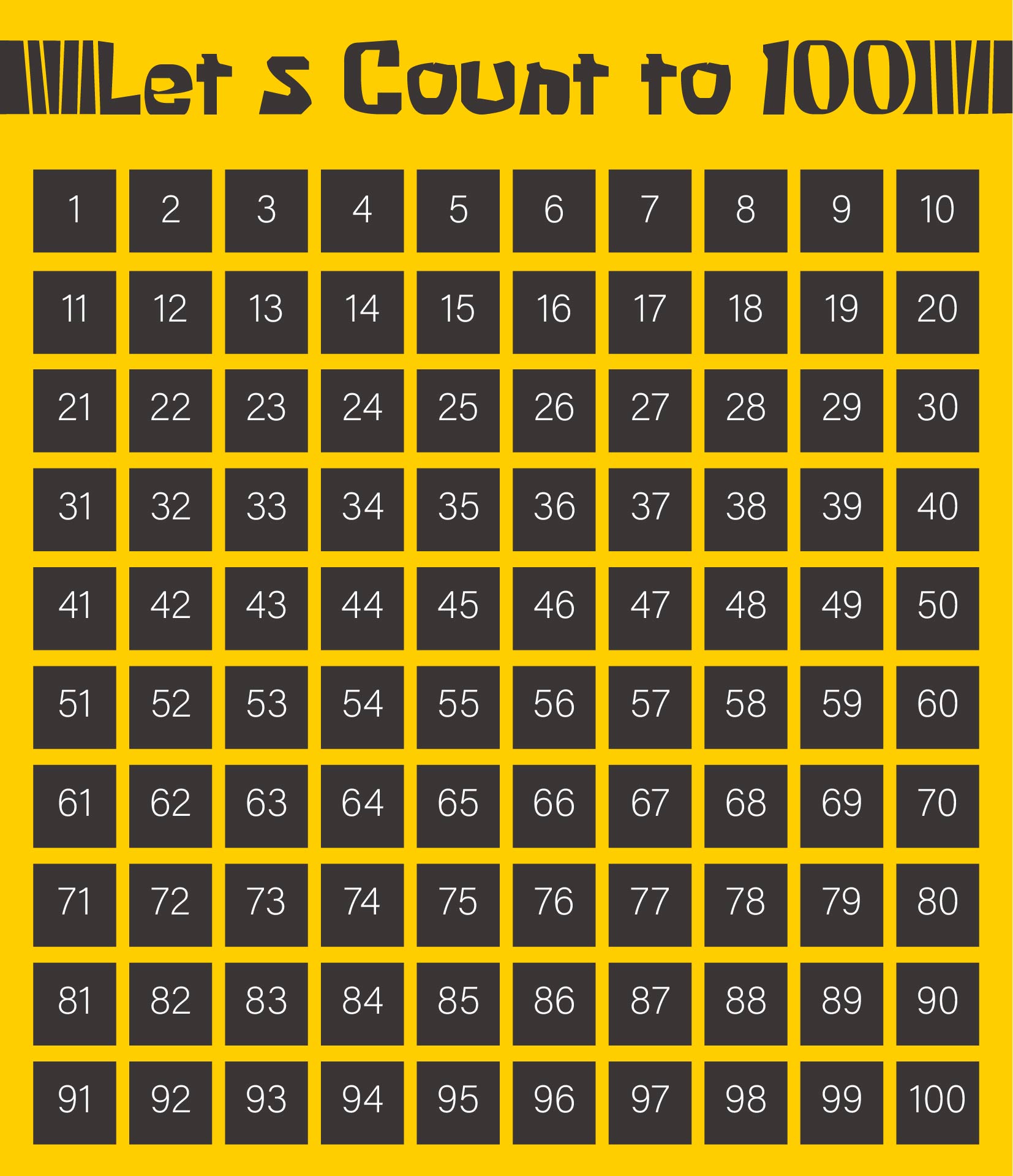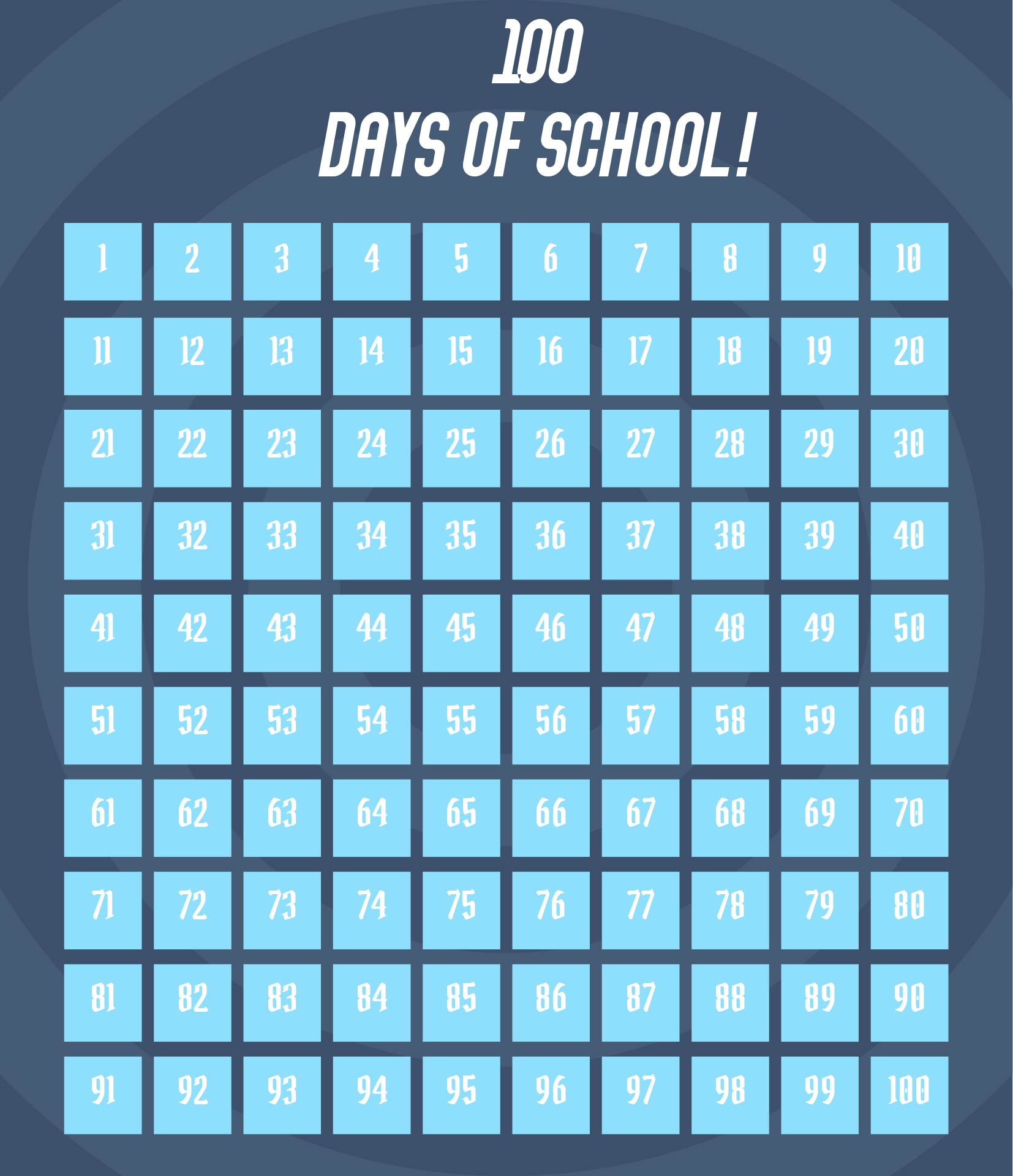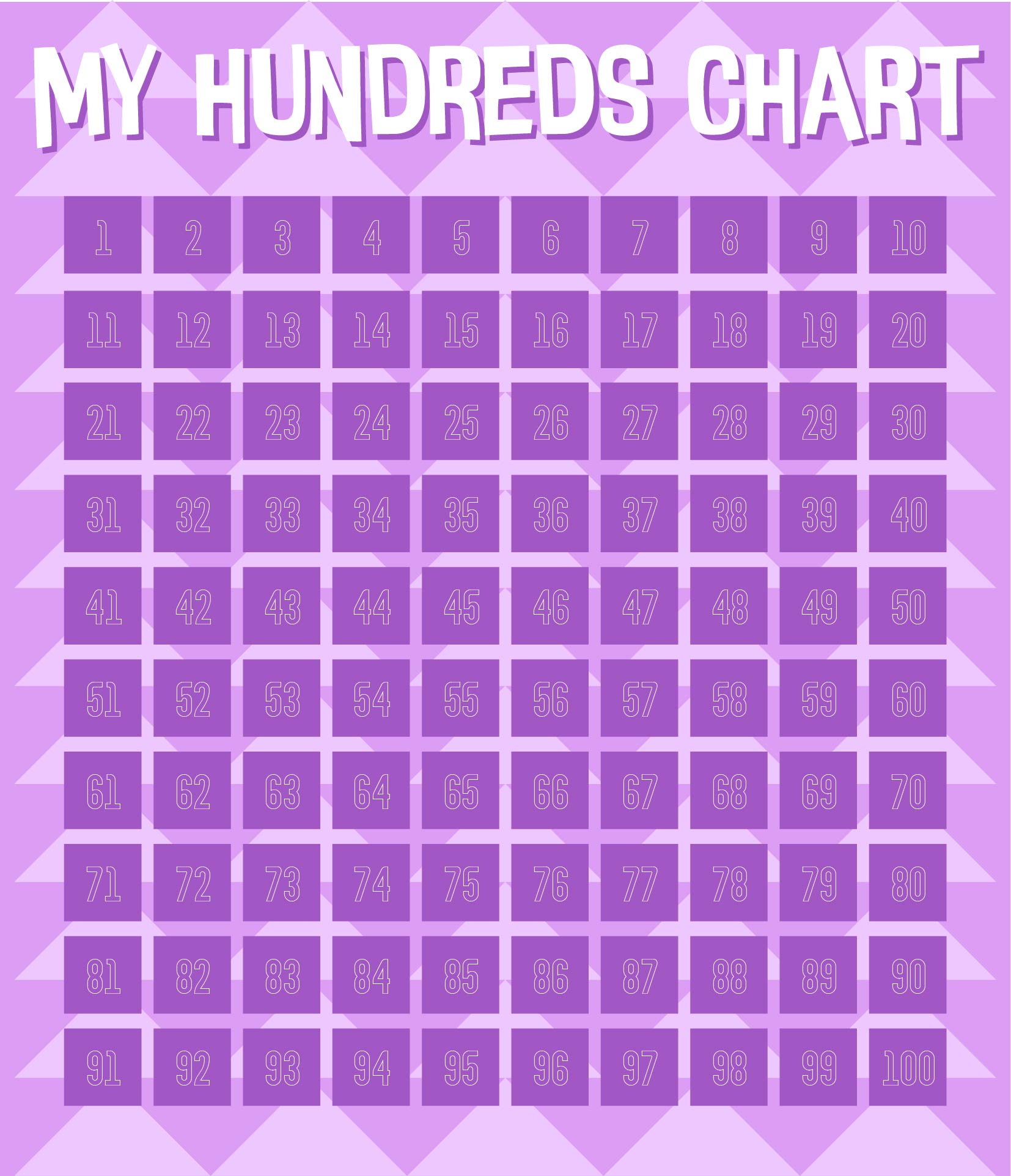 How to Use a Hundred Charts?
The best way to use a hundred charts is to use it as a routine activity. You can combine a hundred charts with children's activities. This will help children learn a hundred charts in a fun way.
Counting Multiple Numbers

: First, you can teach children to count fast in just 2, 5, or 10 seconds. The trick is to calculate multiples of numbers. Have them color certain numbers to understand the pattern of the numbers.

Filling in Missing Numbers

: Another way is to fill in some missing numbers from the chart. This method helps you to know children's understanding of the concept of counting and number sequence.

Number Hunt

: You can also make a hundred charts as a fun hunting game. Use the hundred chart template and cut some numbers on the chart. Then, hide the numbers and ask the children to look for them. They have to arrange these numbers on the chart.

Puzzles

: Puzzles are games that are loved by children. Therefore, you can make this game to teach a hundred charts to children. You can give puzzle questions such as "What is the number that is greater than 2 and less than 10."

Jump and Count

: You can make a hundred charts on the floor and let the kids do the math using them. Children can count numbers from 1-100 on the floor while jumping on them.

Mapping Letters

: Kids can also make a map out of certain numbers. An example is an even number. Ask them to color the even numbers. Then, look at the map that is formed from the pattern of the numbers.

Battle

: You can ask the children to do a counting battle. Use flashcards that have simple math calculation questions written on them. The player who can finish it correctly and quickly is the winner.

Jigsaw

: Use the hundreds jigsaw chart and ask the children to arrange all the numbers. It will help kids to learn number sequences well.
---
More printable images tagged with: