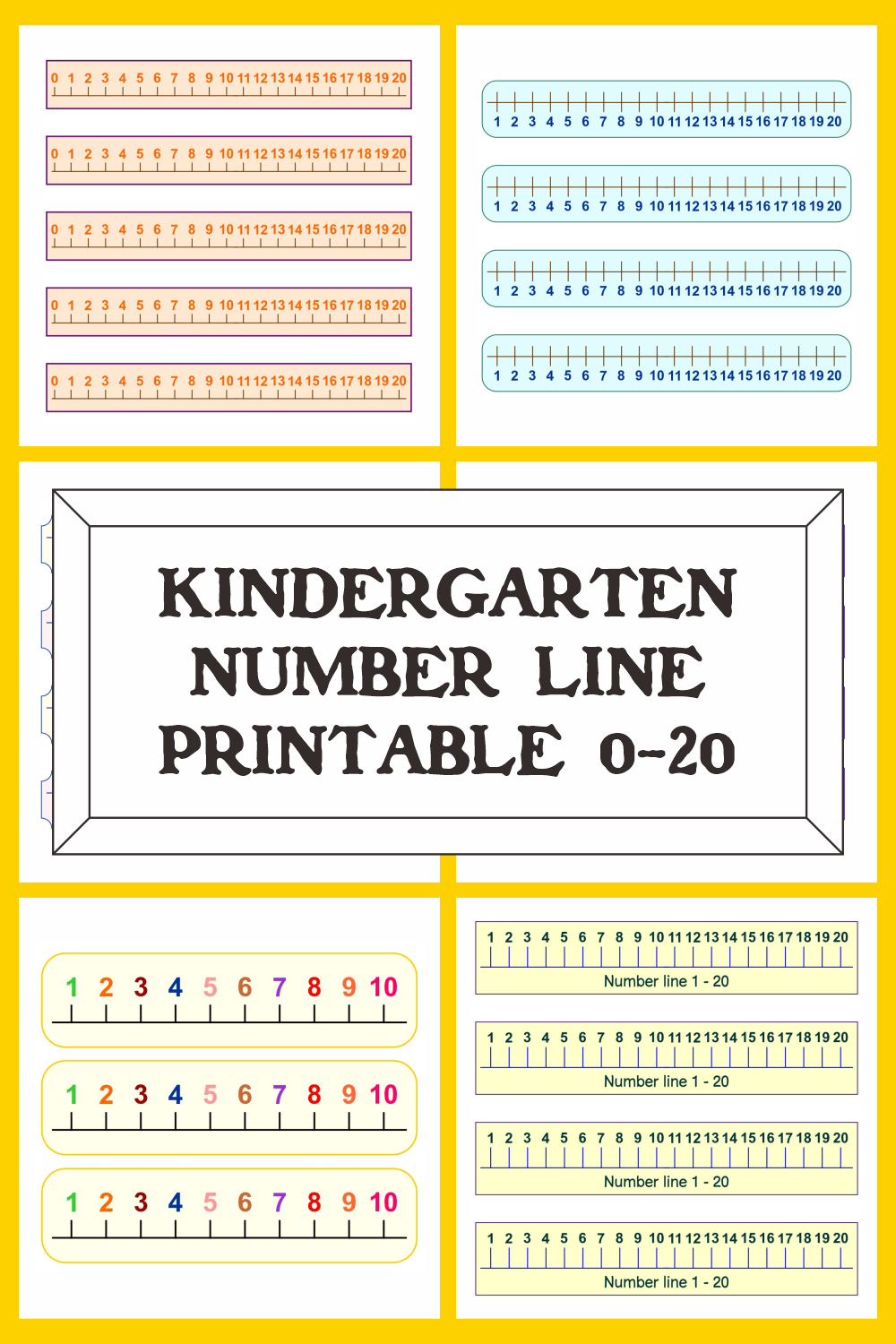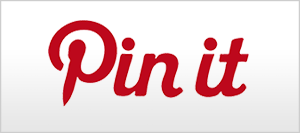 Kindergarten Number Line Printable 0-20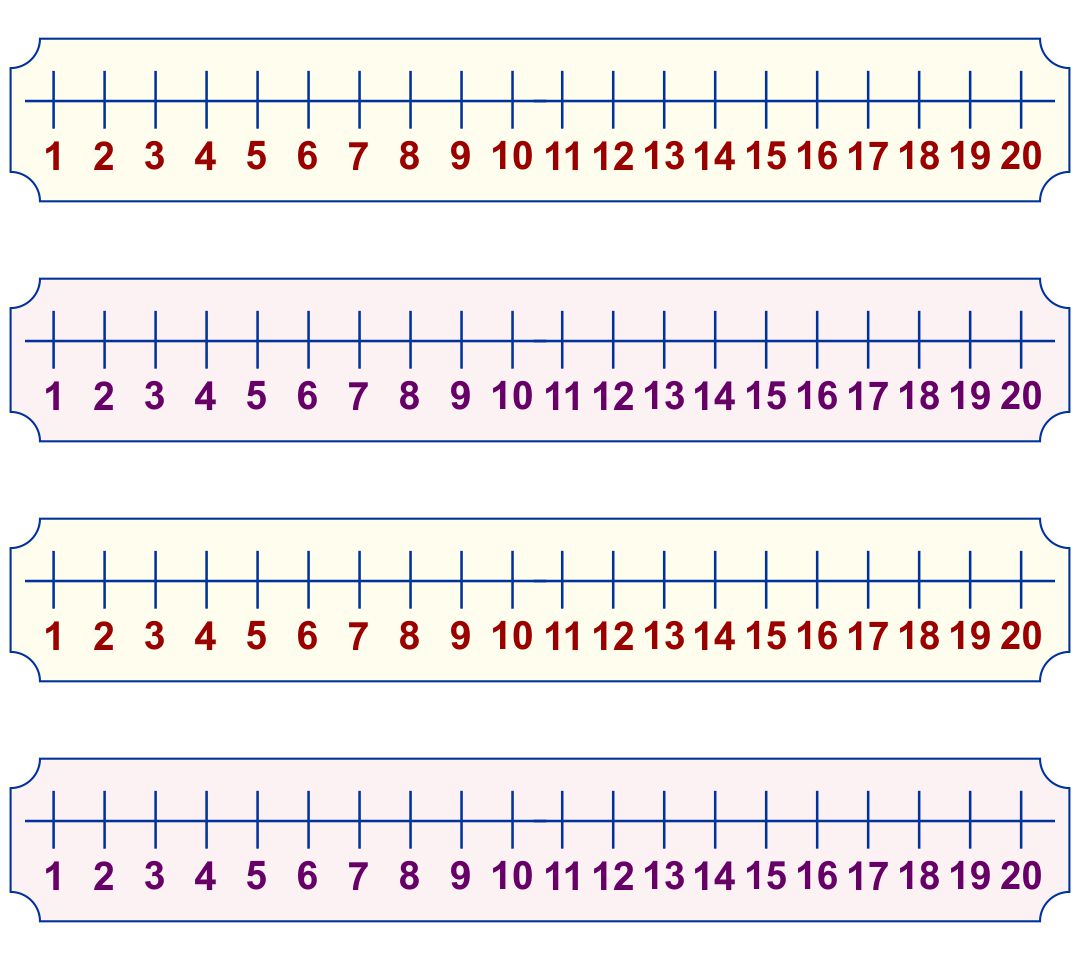 Is knowing number 0 until 20 too overrated for kindergarten?

Knowing the value of numbers is one of the goals that must be achieved at the level of basic education such as preschool and kindergarten. In the preschool, you may know numbers with very small scale limits like 0 to 10. But since Kindergarten is one level above it, you will get a larger scale number like 0 until 20. This is a natural thing for you to know. kindergarteners and are believed to be reachable by them.

What kind of number line kindergarteners needed?

One of the tools and methods used by kindergarten teachers to understand numbers is to use the number line. On the number line, you will see each number sorted from smallest to largest value on a horizontal line. This has become a fundamental element for the number line to have. However, you can make it something more interesting for kindergarteners to use, by adding a design or illustration that is suitable and familiar at the kindergarten level.

What can kindergarteners do with the number line 0-20?

There are many activities in the Kindergarten that can be adjusted with the tools you have for learning, for example on the number line 0-20. If you make it with a variety of sizes, attractive designs, and flexible materials, there are many activities that can be done. For example, you can use the number line 0-20 as the ruler used in the classroom. Or you can make it with materials that are rarely used for number lines such as post-it or origami paper. Arranging this colorful paper in a horizontal line layout will give you the same result as a typical 0-20 number line. This will give consideration to the teacher to design appropriate and varied activities to be carried out in the school environment.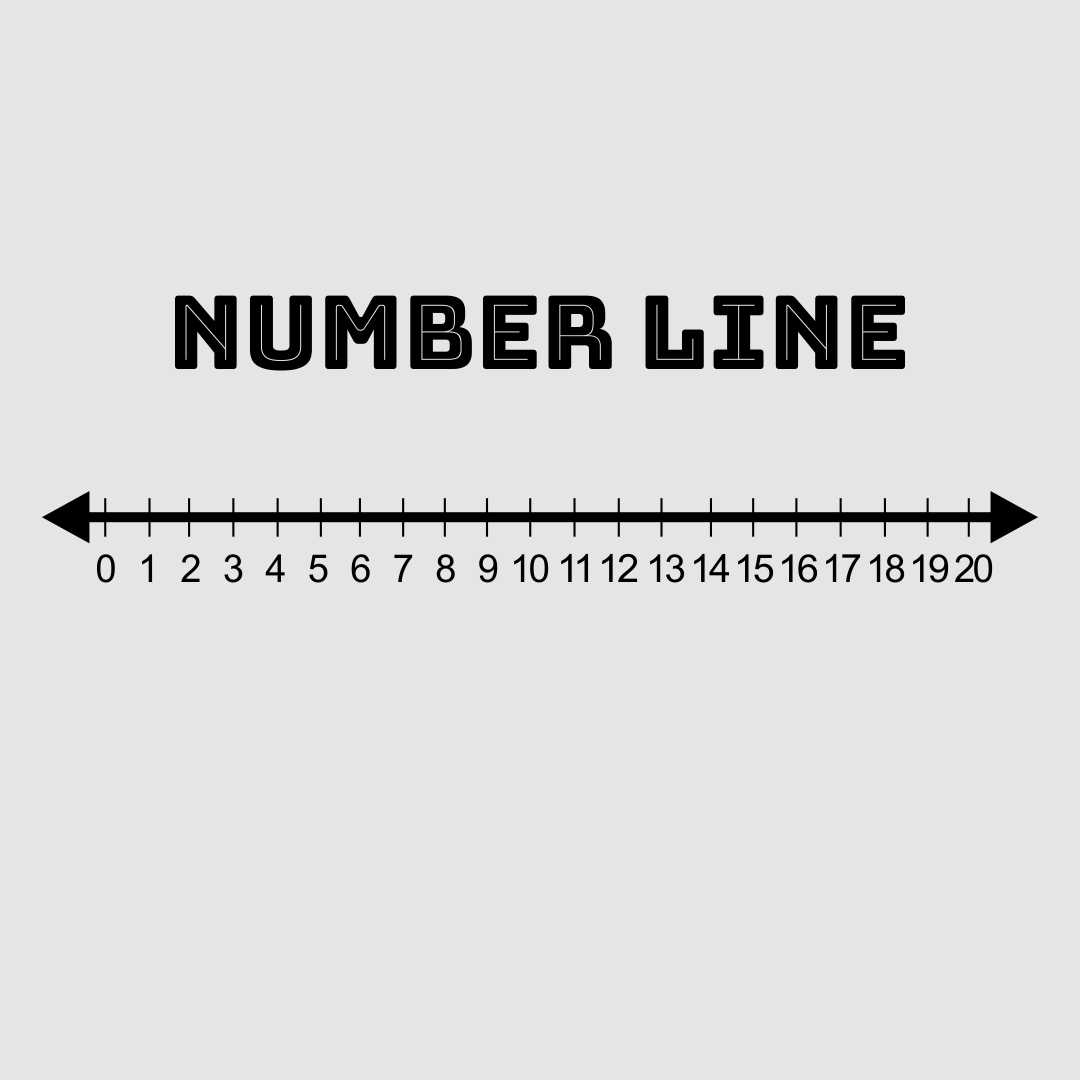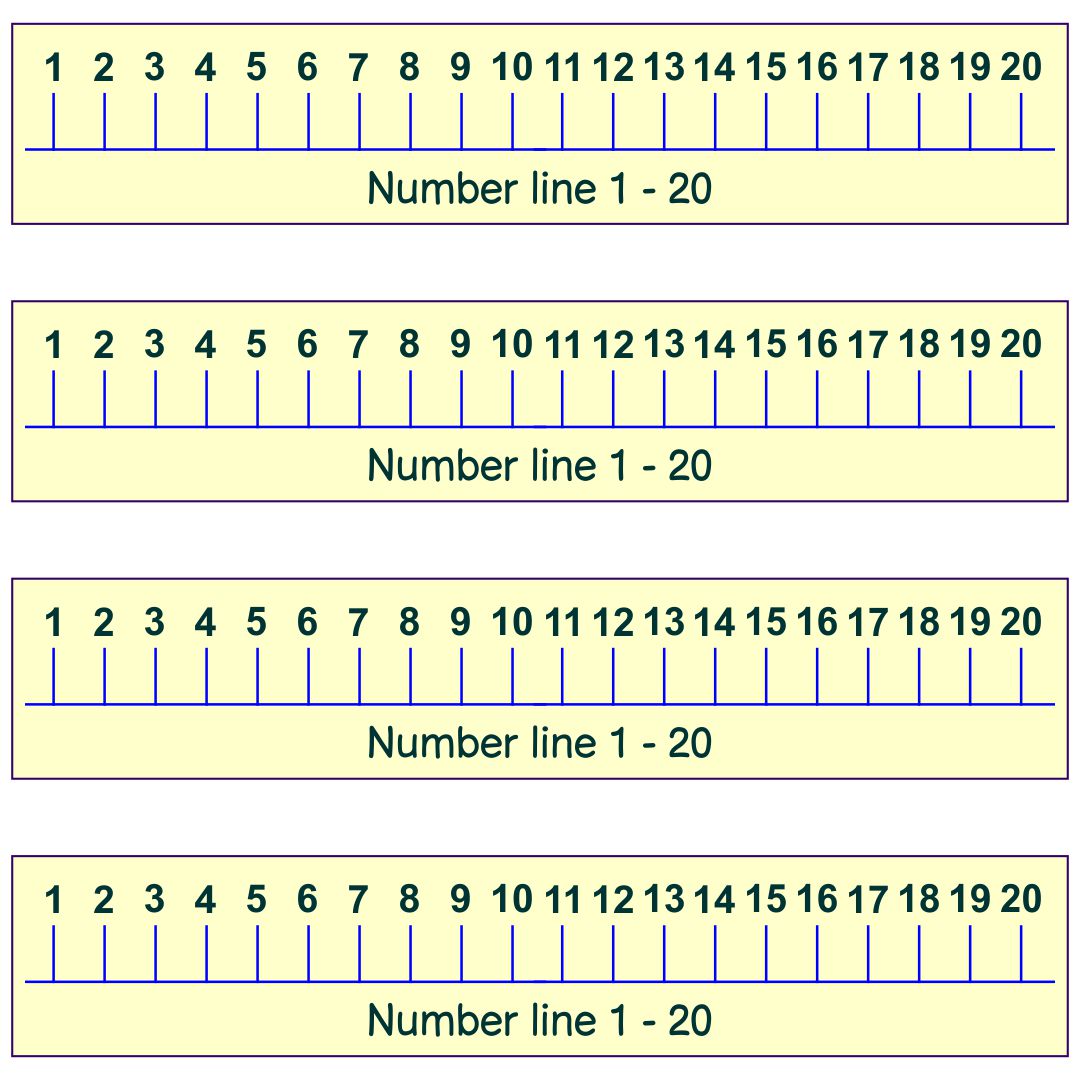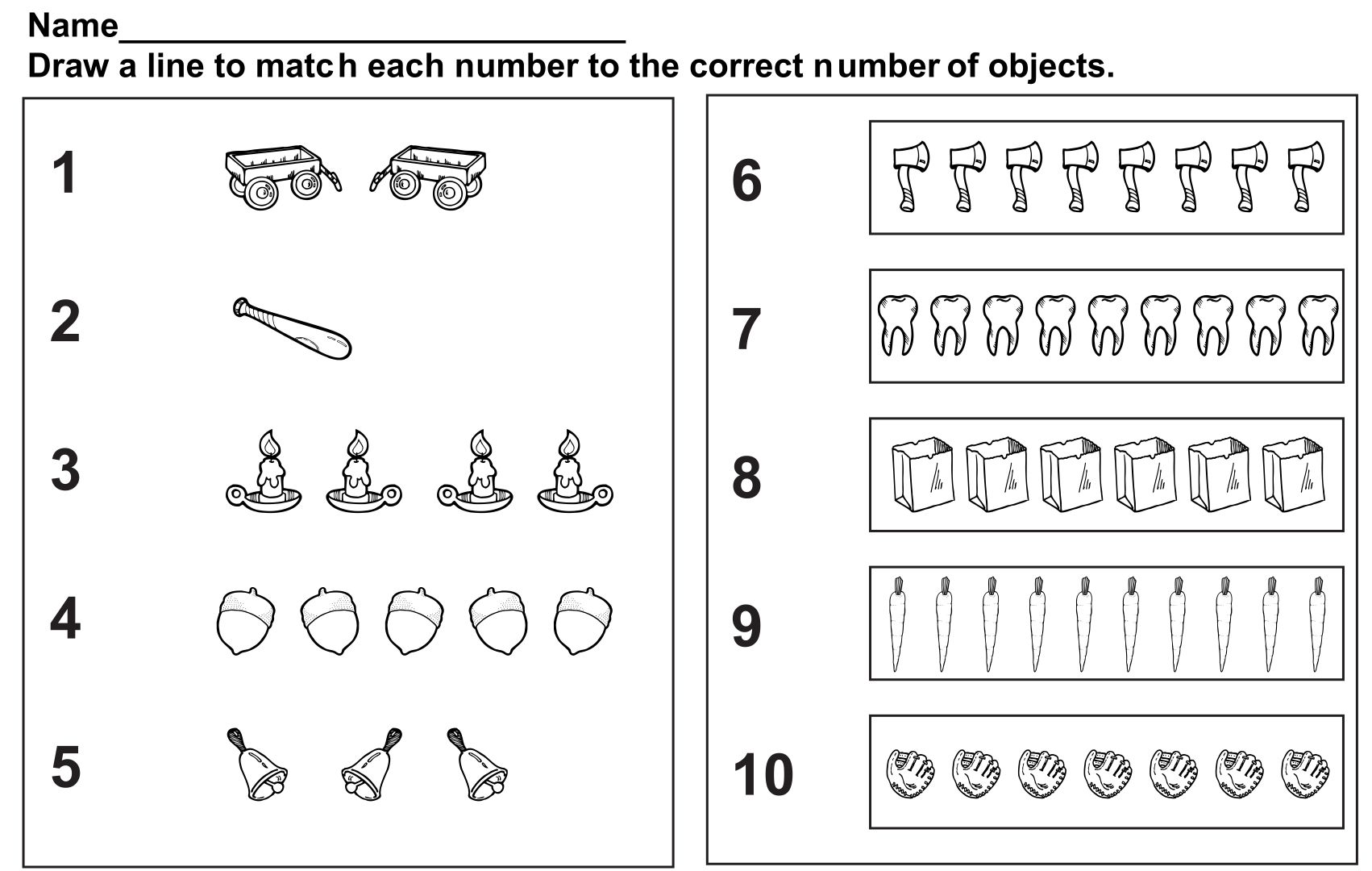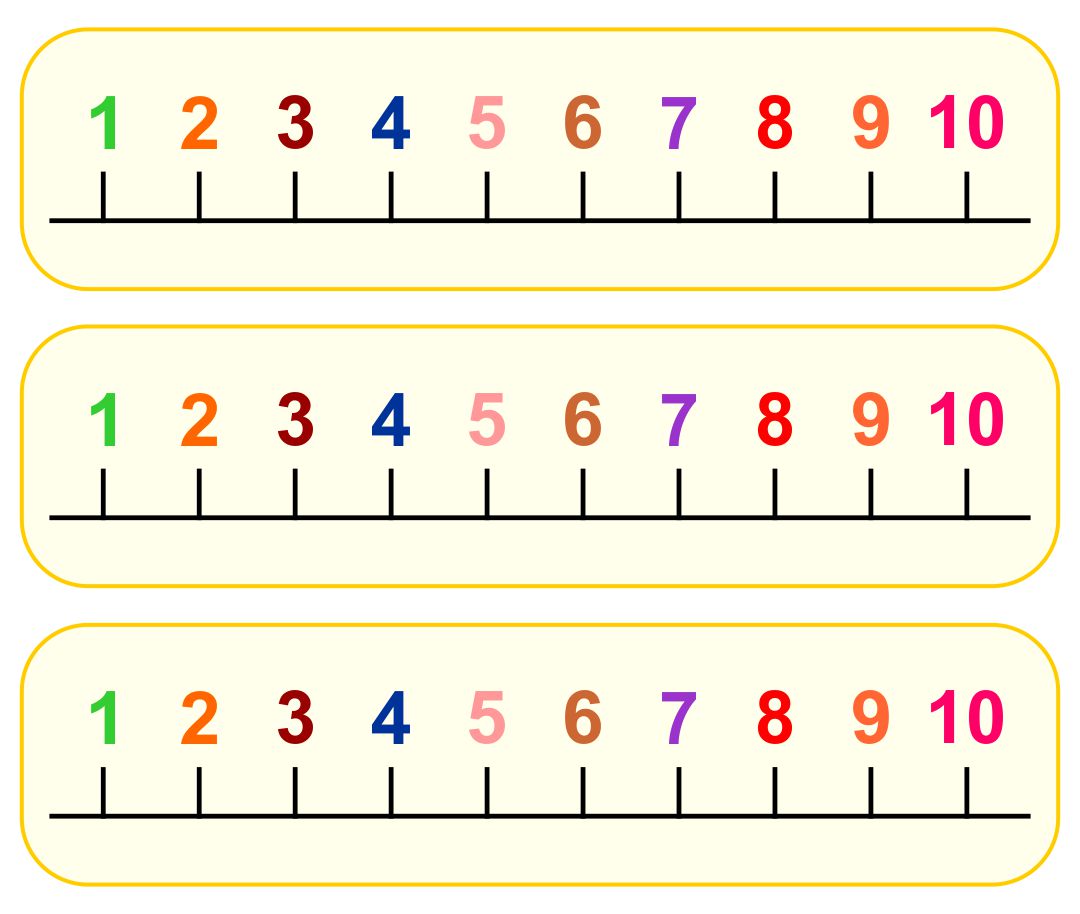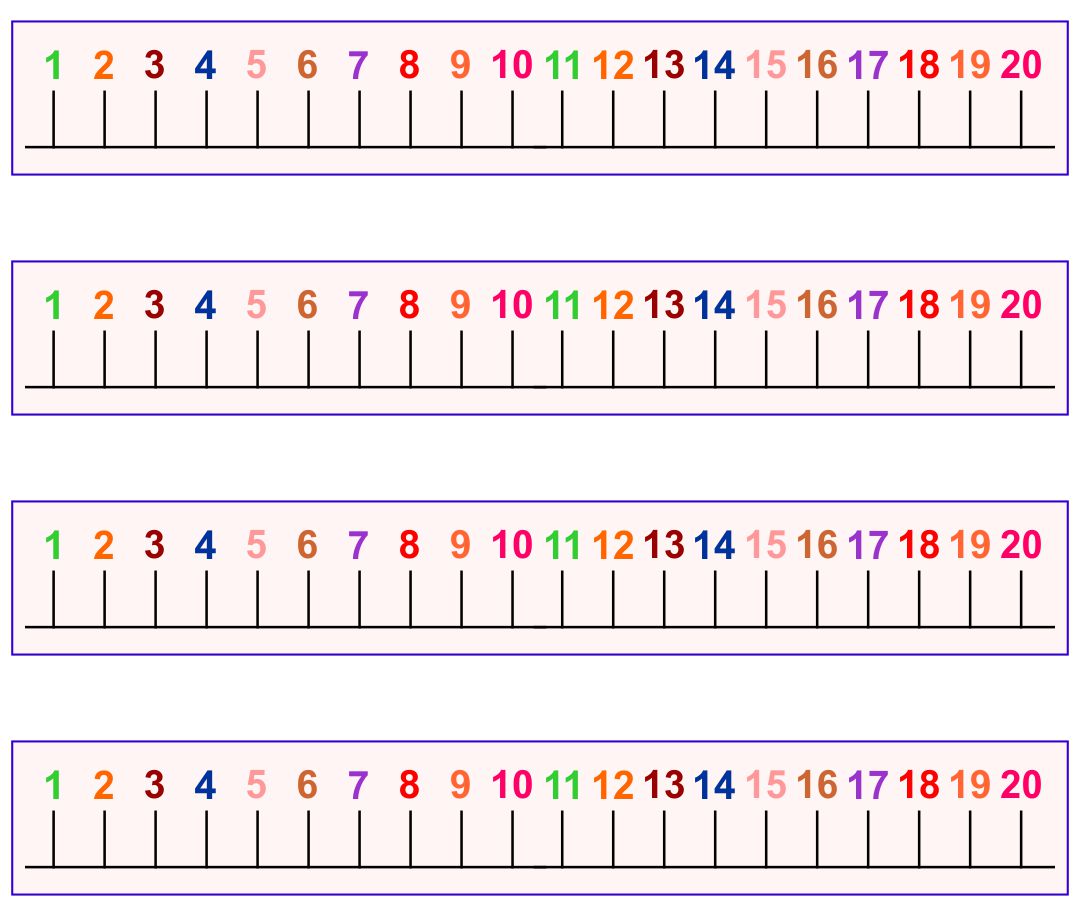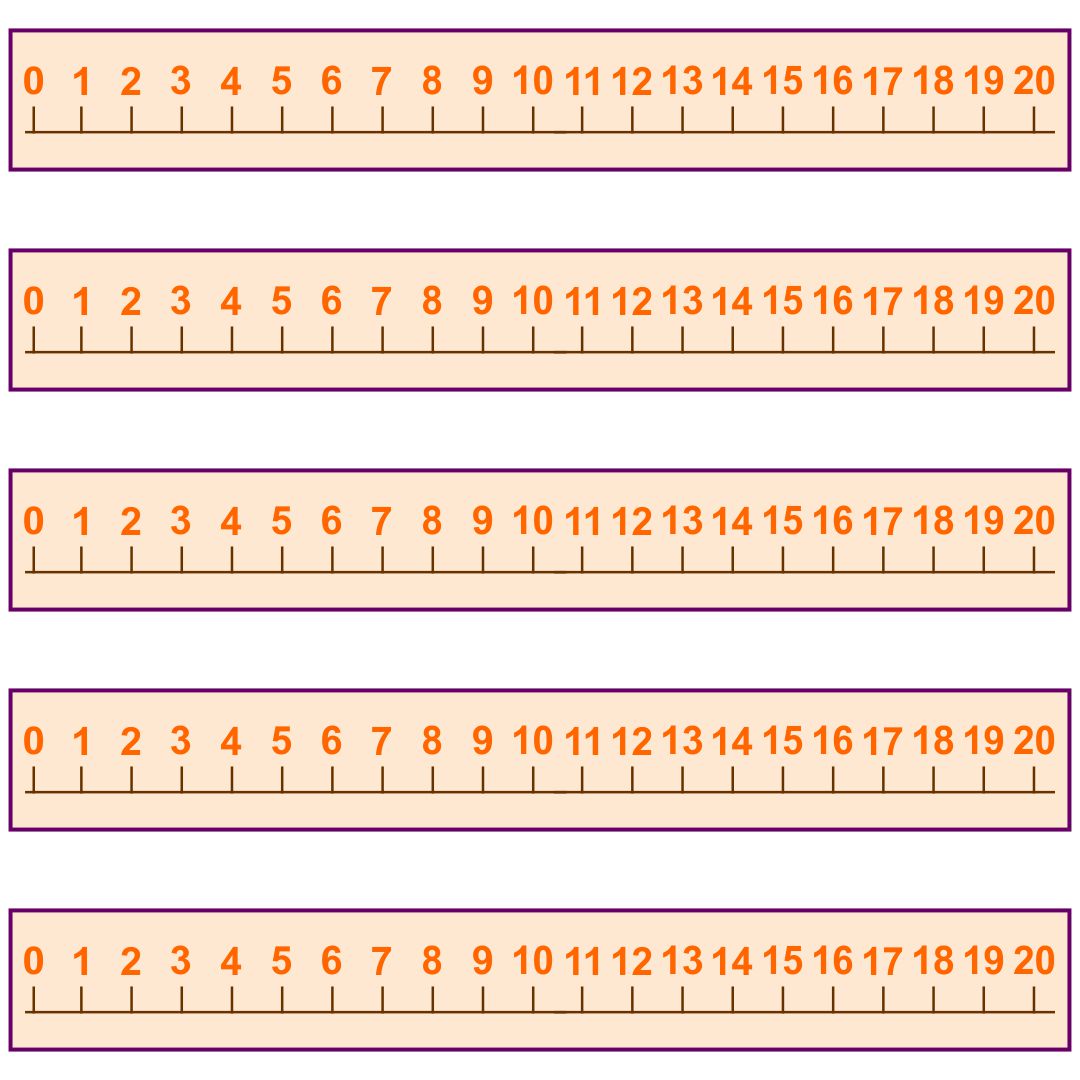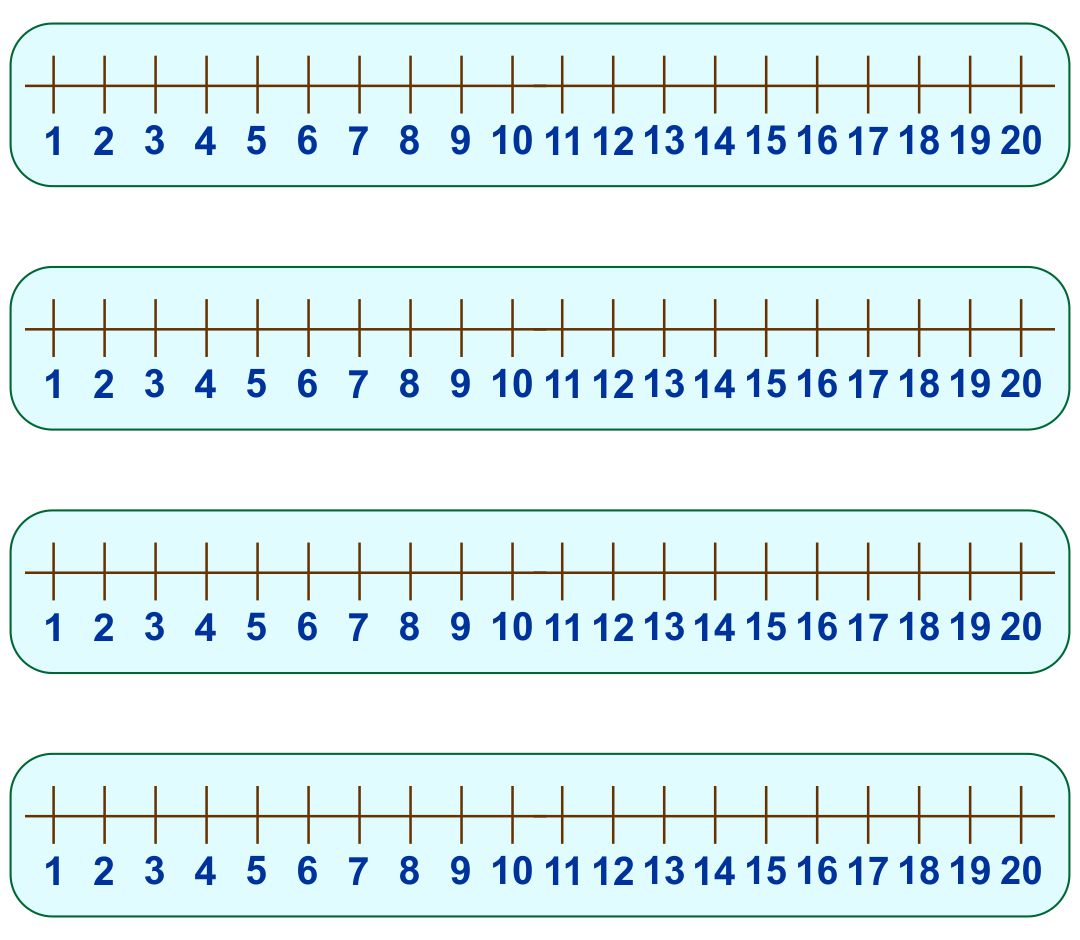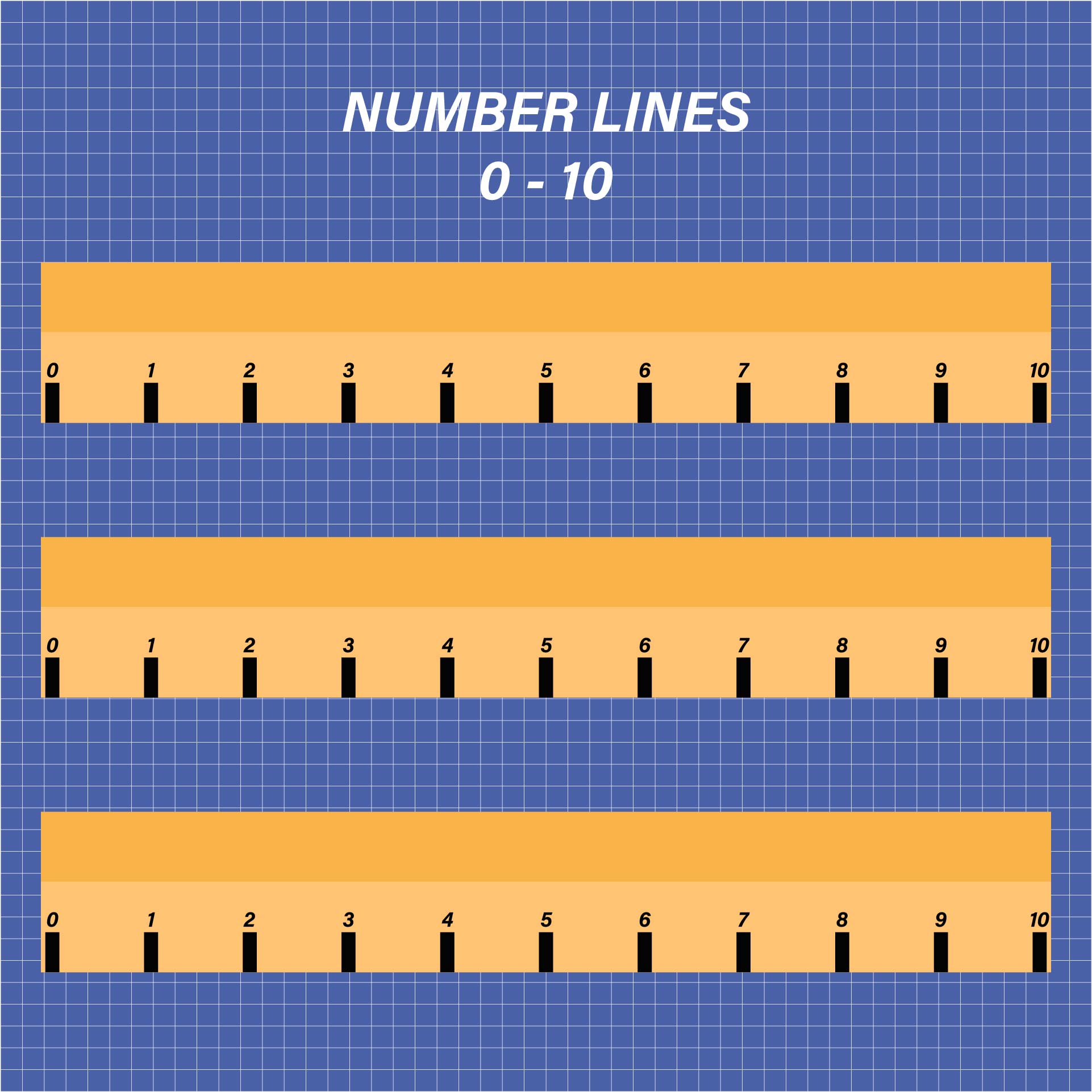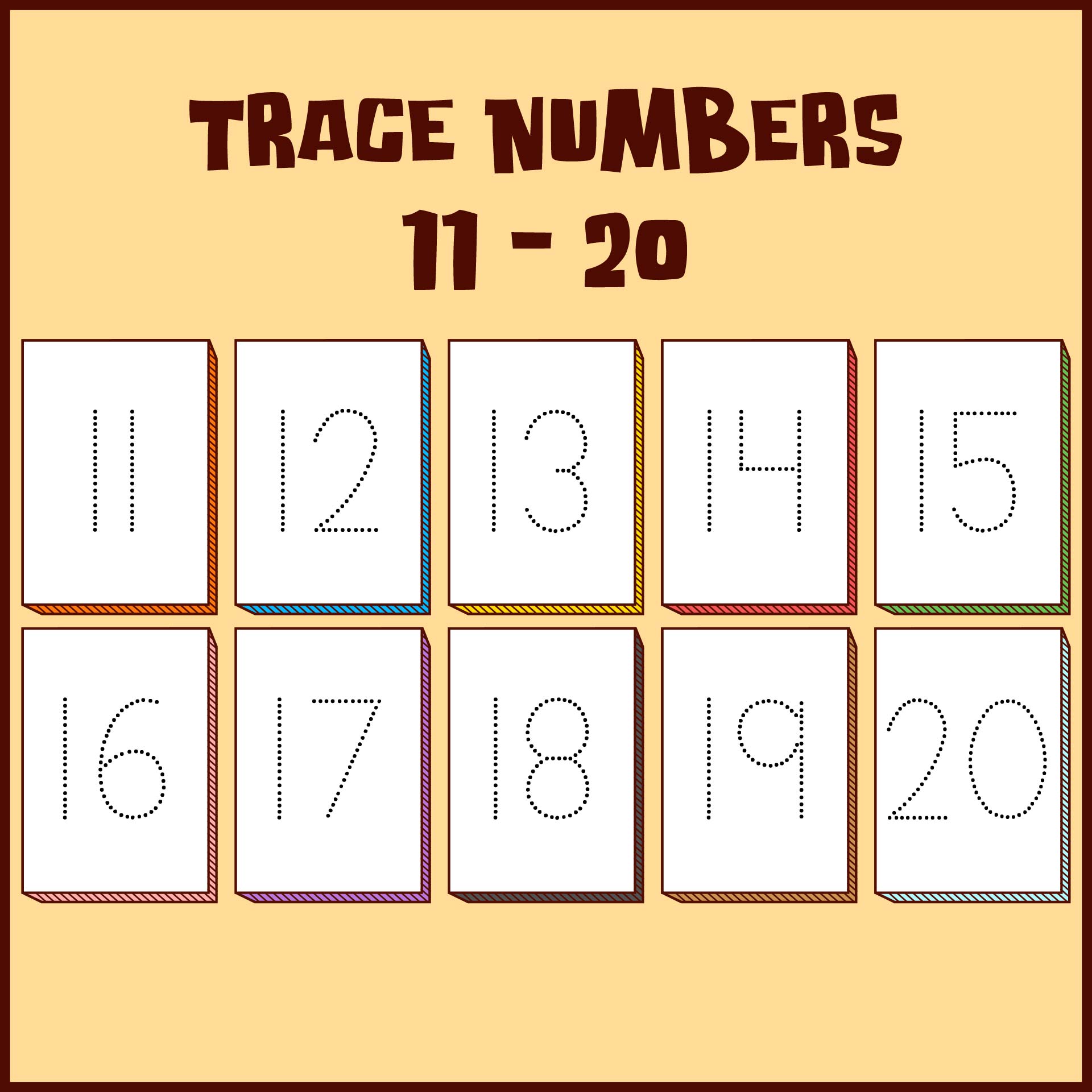 Can kindergarten number lines be made as a number chart?

Since the number line has some similarities to the number chart, you can choose between the two to use. Not only choose, but it's also okay to use both. Both the number lines and number charts have the advantages of each design. There is no need to combine these two tools to achieve something bigger because the purpose of these two tools remains the same. But apart from knowledge, of course, the activities that can be done with a number line or number chart will be different. There are several school hacks that can only be done one of the two.


---
More printable images tagged with: