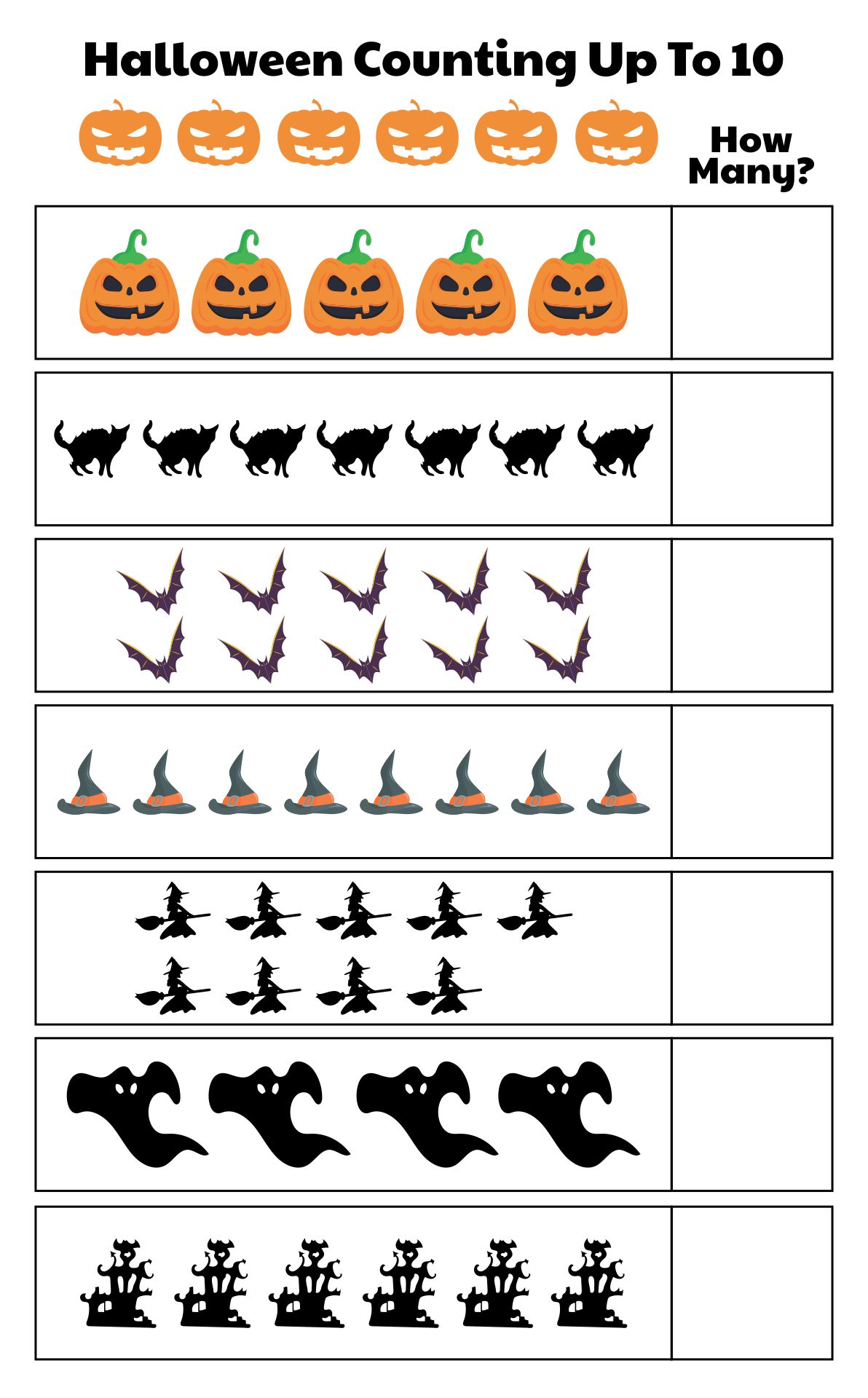 What do you give for preschoolers with Halloween preschool math?
Numbers introductory
On the worksheet, it is required for them to guess the order of the number. After they've reached fluency in counting the numbers, you can continue with counting the number of pumpkins or Halloween candy. For instance, you can ask like so:
"How many chocolates do you see in the picture?"
Basic addition
You can give the basic addition for the preschoolers who are halfway to the kindergarten stage. This topic is also the first math subject to be told at school before subtraction.
Easy subtraction
Moving on, you can give the easy subtraction Halloween exercise for preschoolers. Subtraction has the opposite way of solving problems.
Do you need to prepare some supplies for Halloween preschool math?
Let them curious about the numbers and Halloween characters. You can find the fusion by using printable Halloween preschool math.
1. Paper
You barely survive without a piece of paper for math. The paper is useful when counting addition and subtraction.
2. Tokens
It depends on the worksheet you do. You can reuse the tokens that are from bingo games. Get more creative with painted rocks and let them differentiate the colors and size, and finally count them!
3. Pencil
It is easier to write with pencils because their fingers are small. Also, you can erase the wrong typings with a rubber eraser.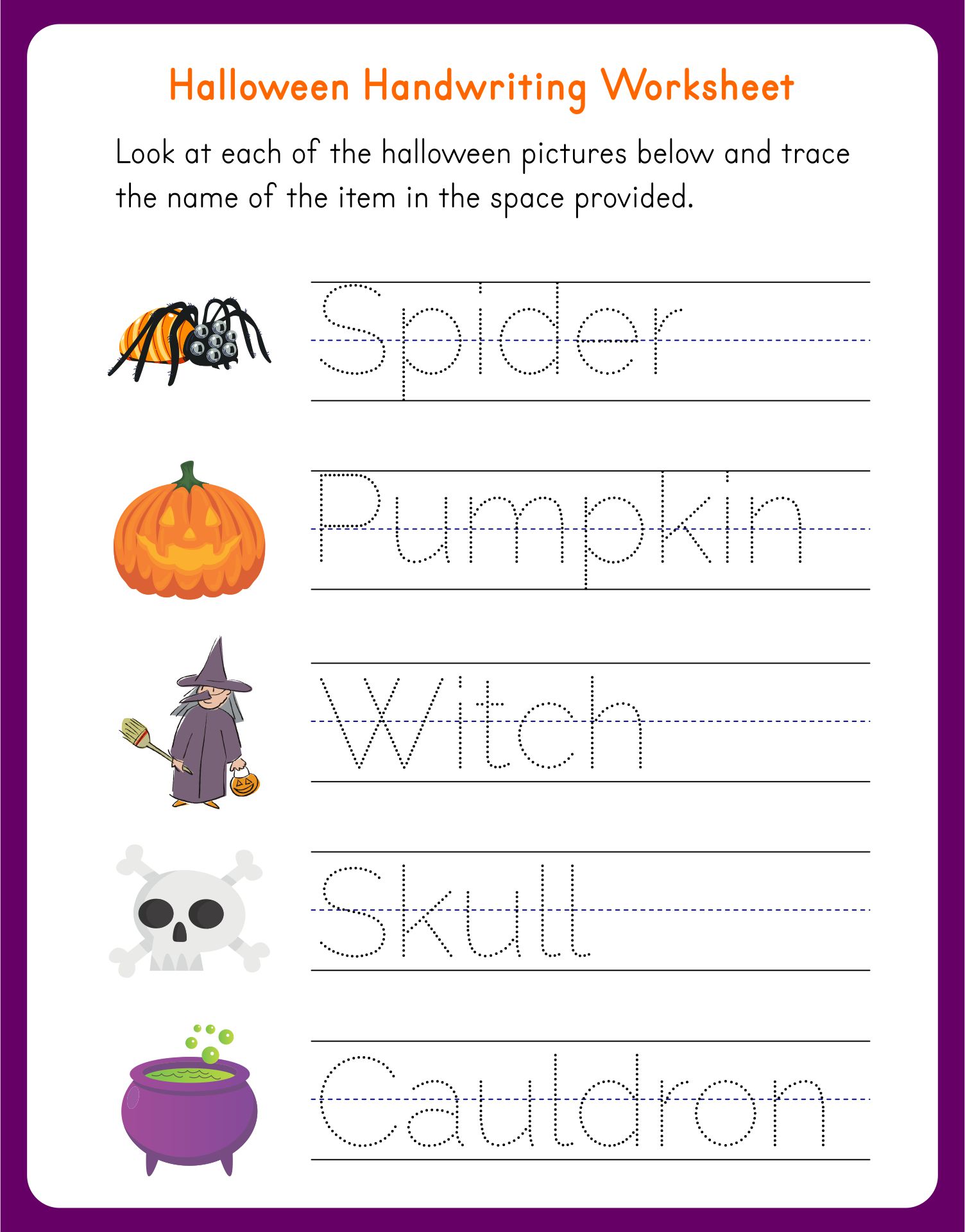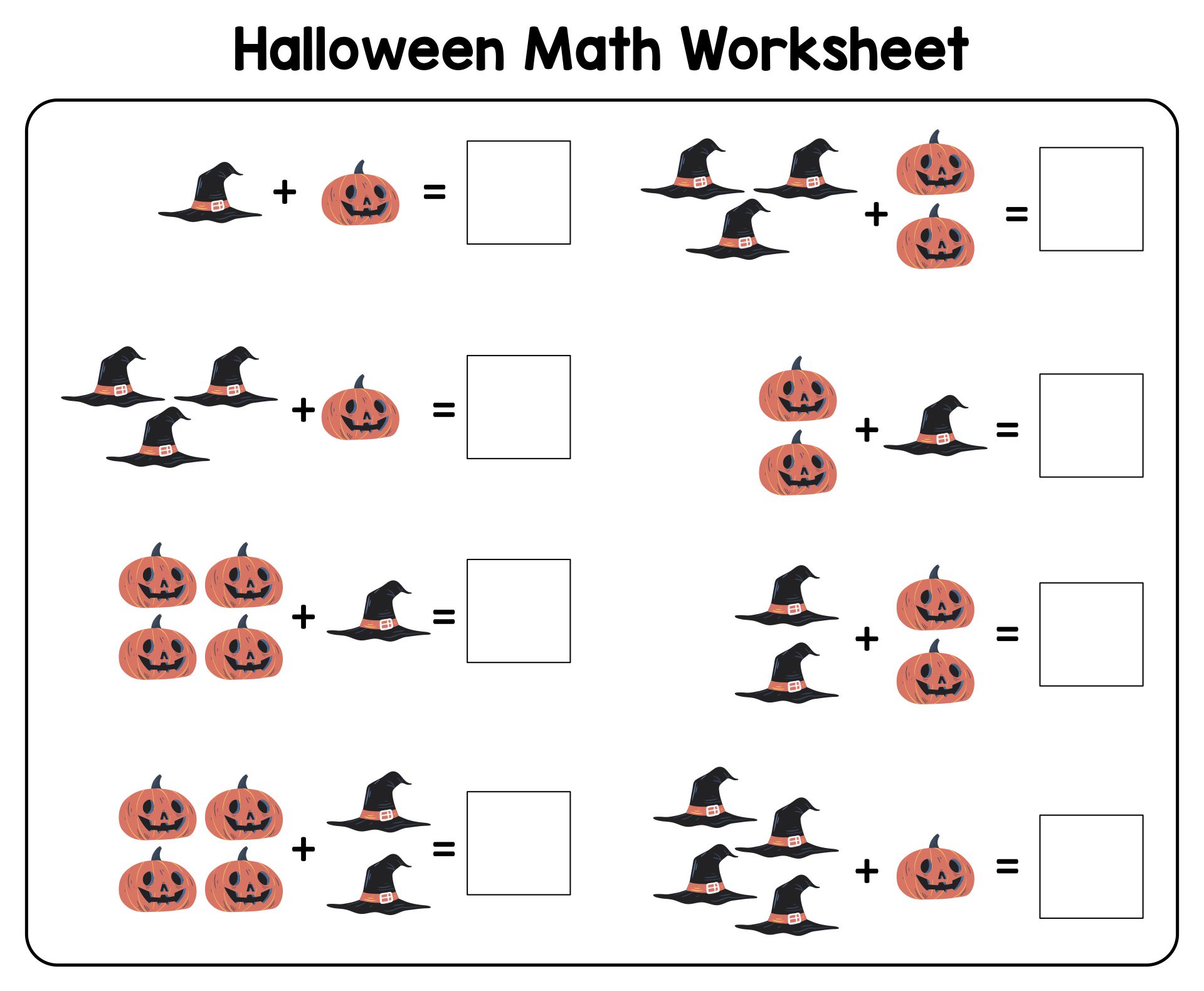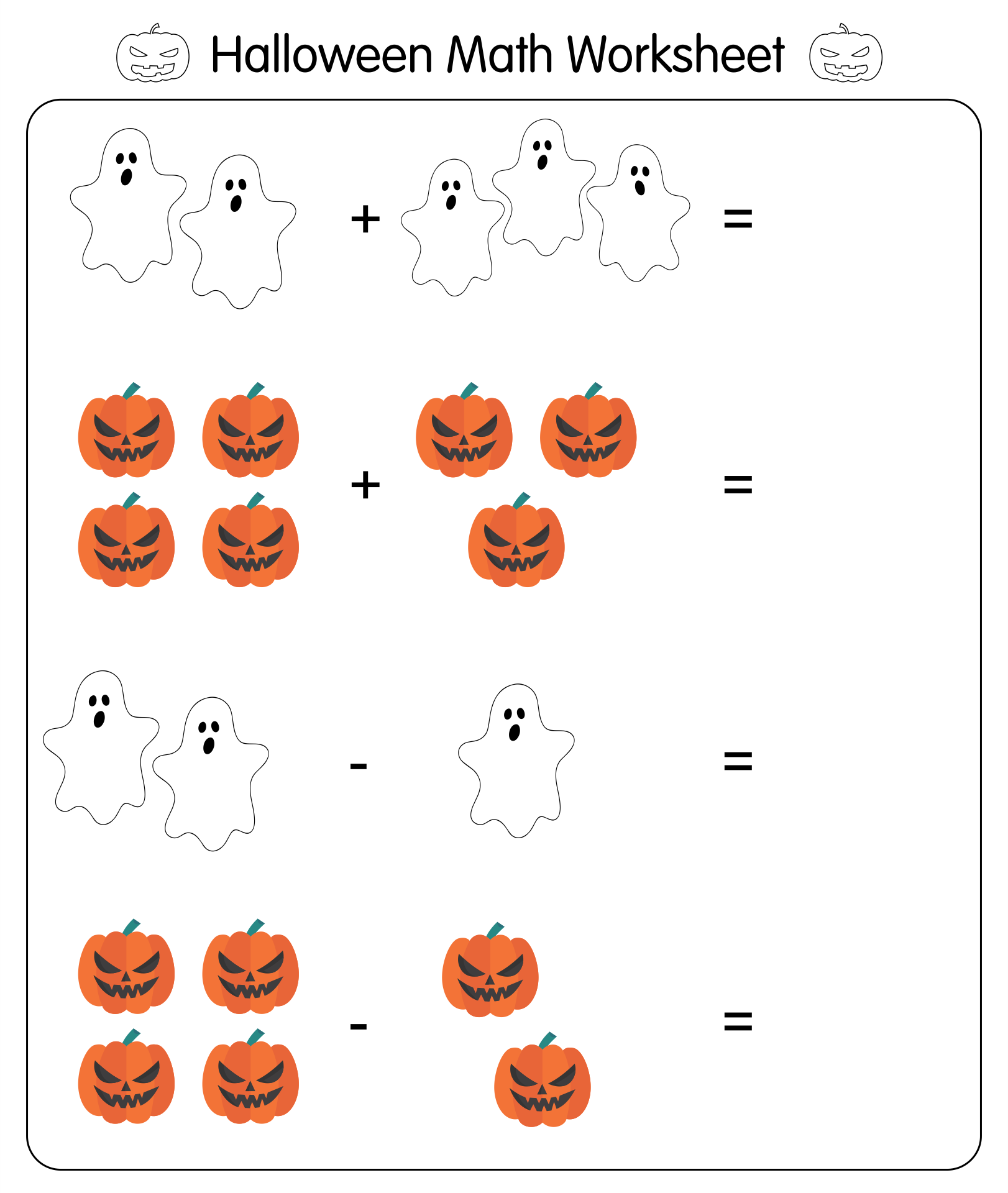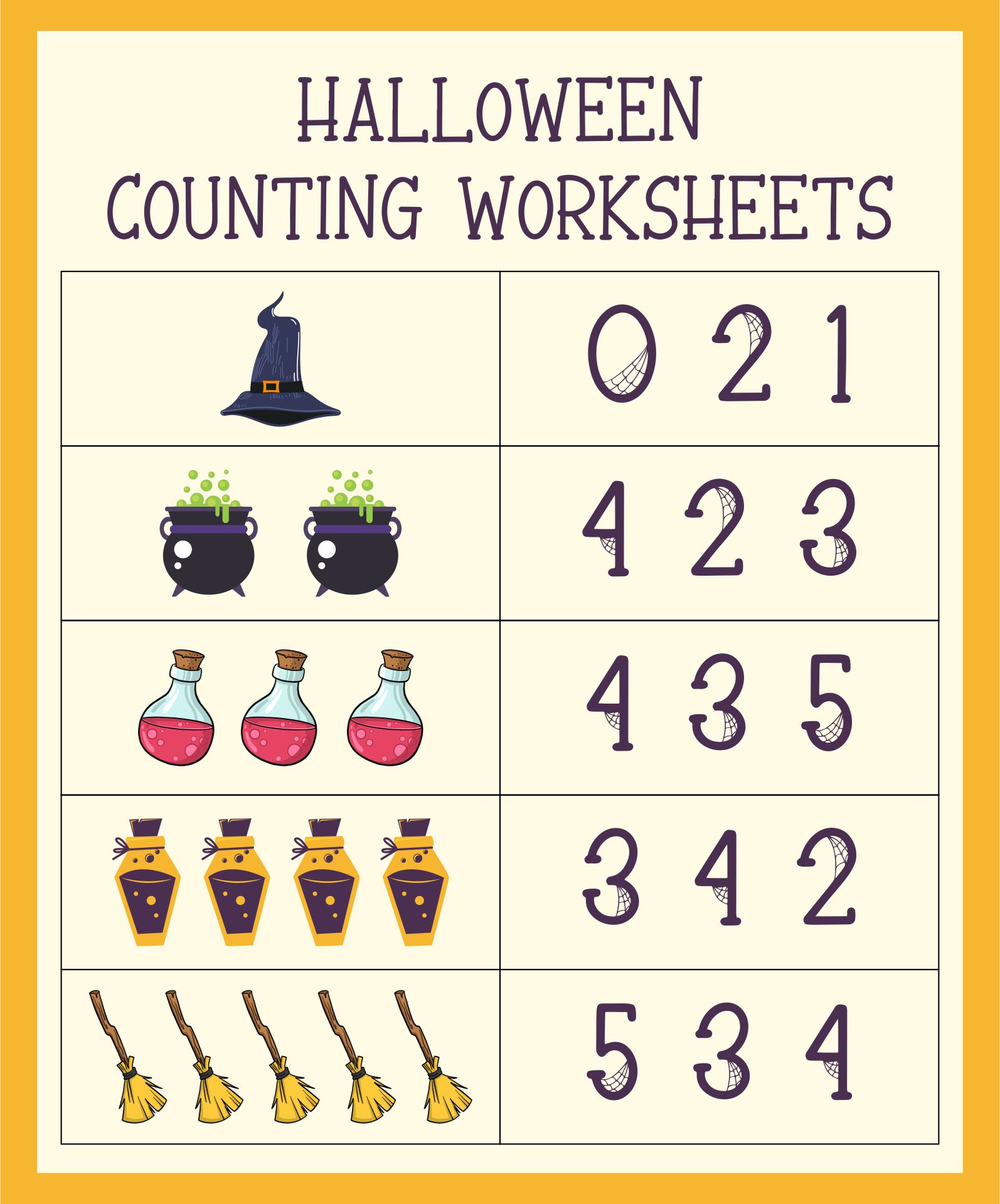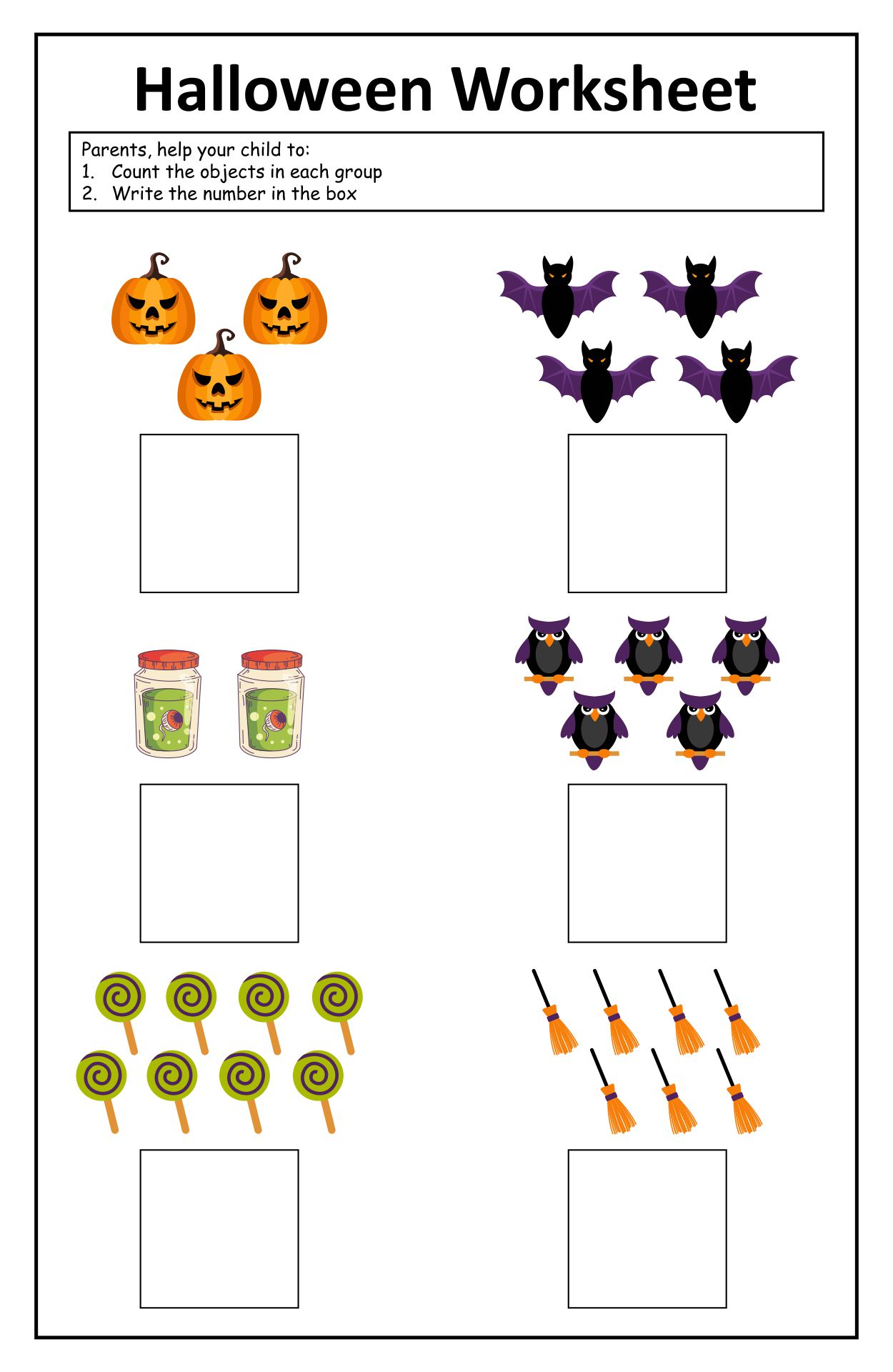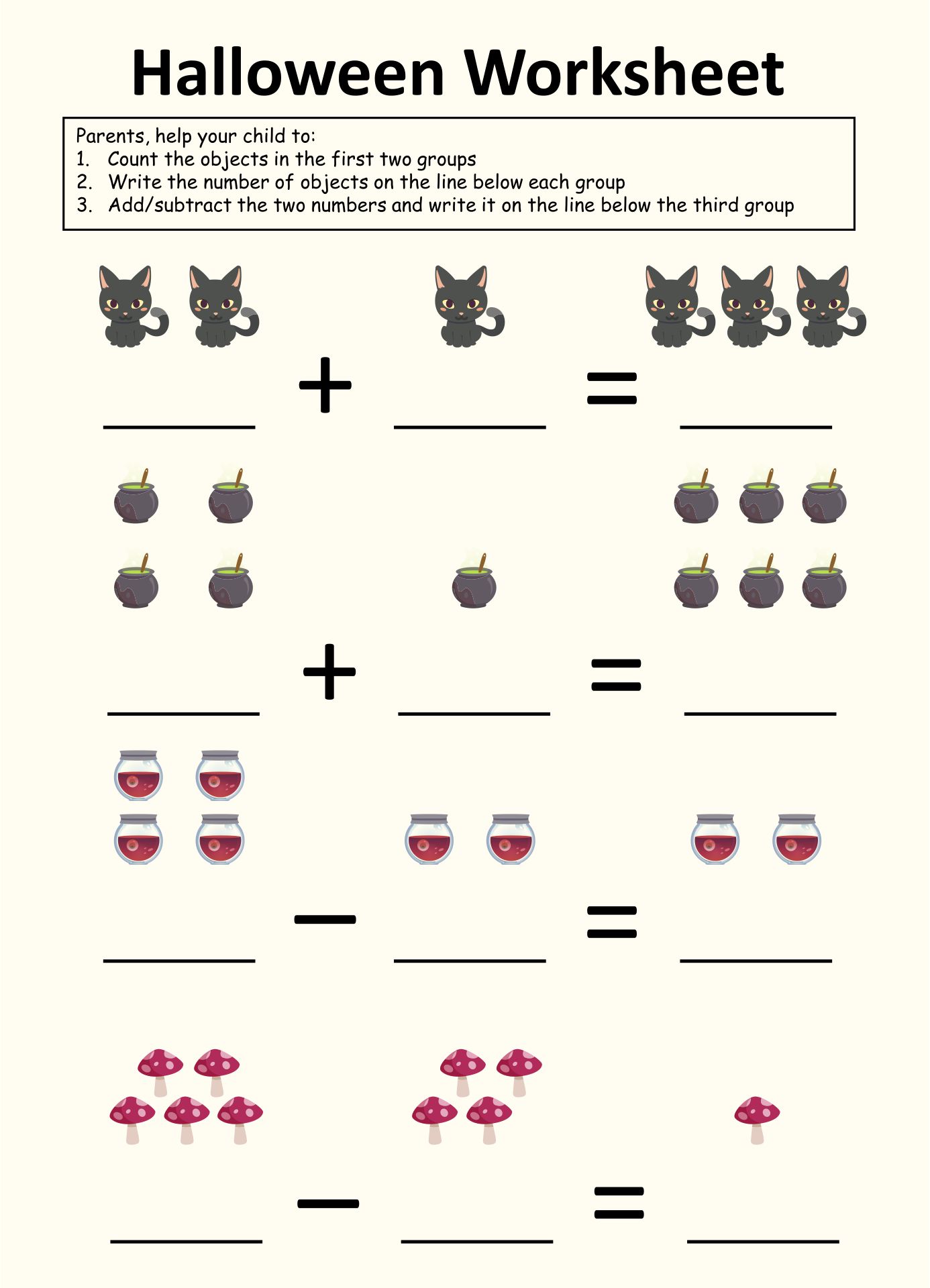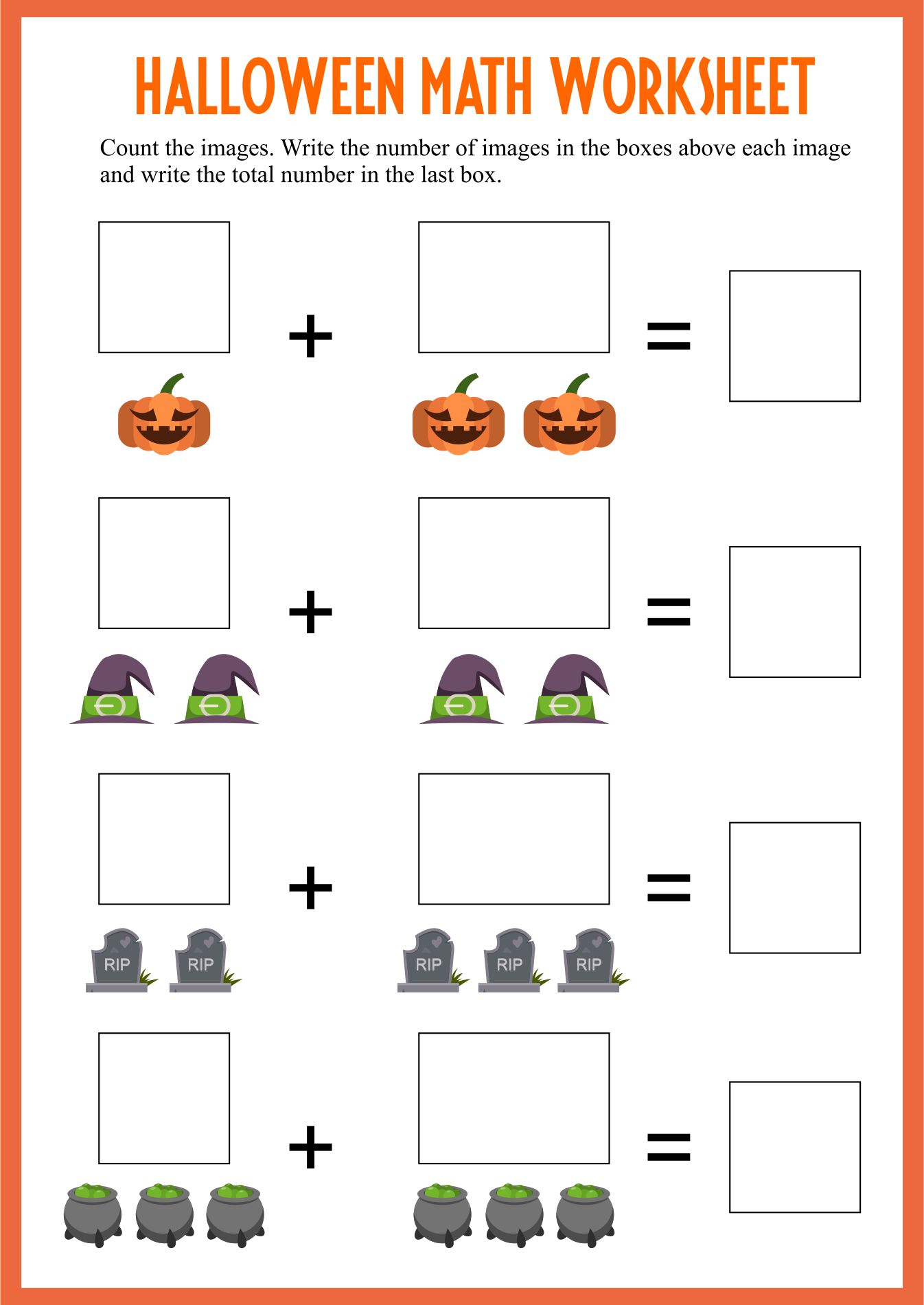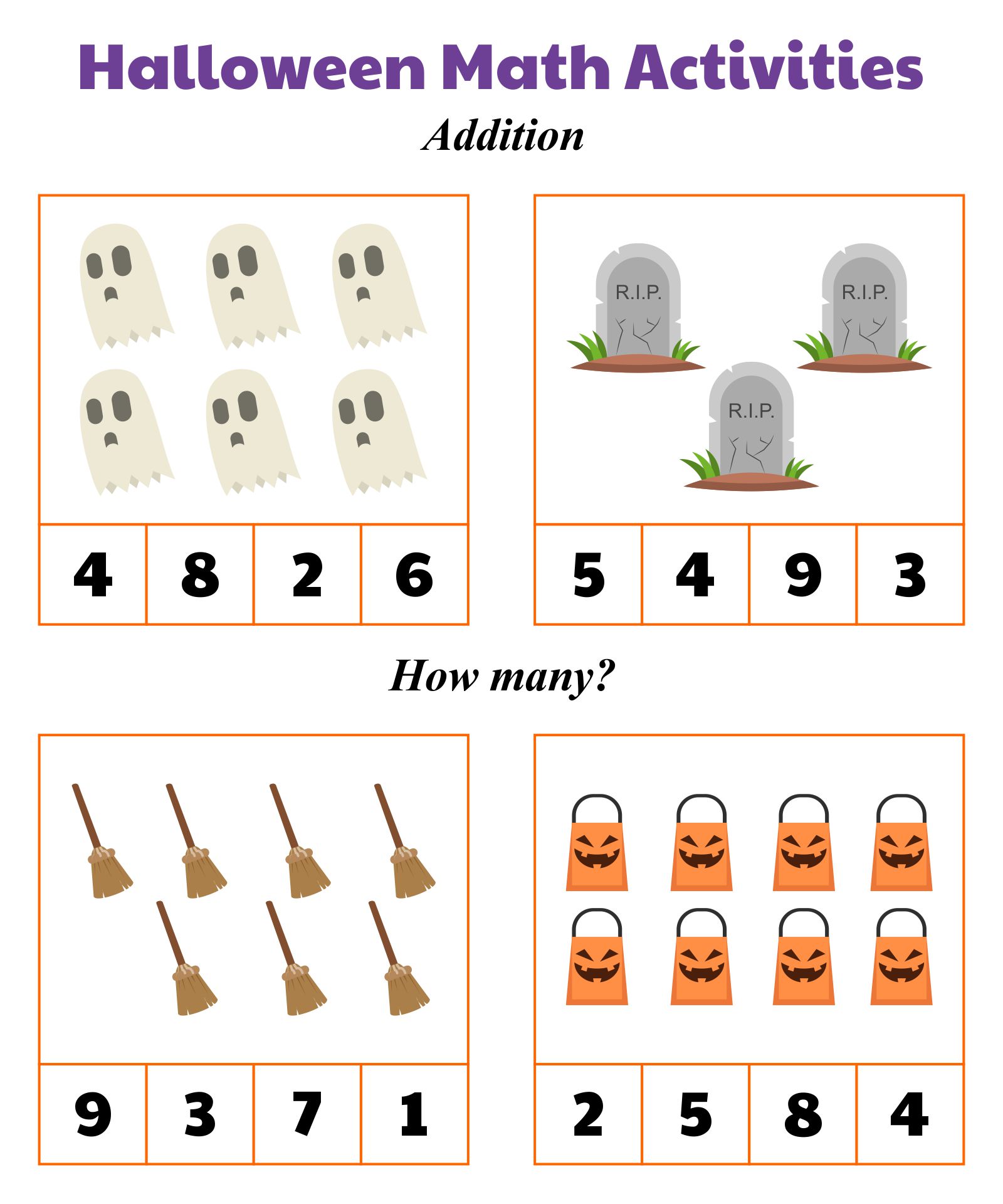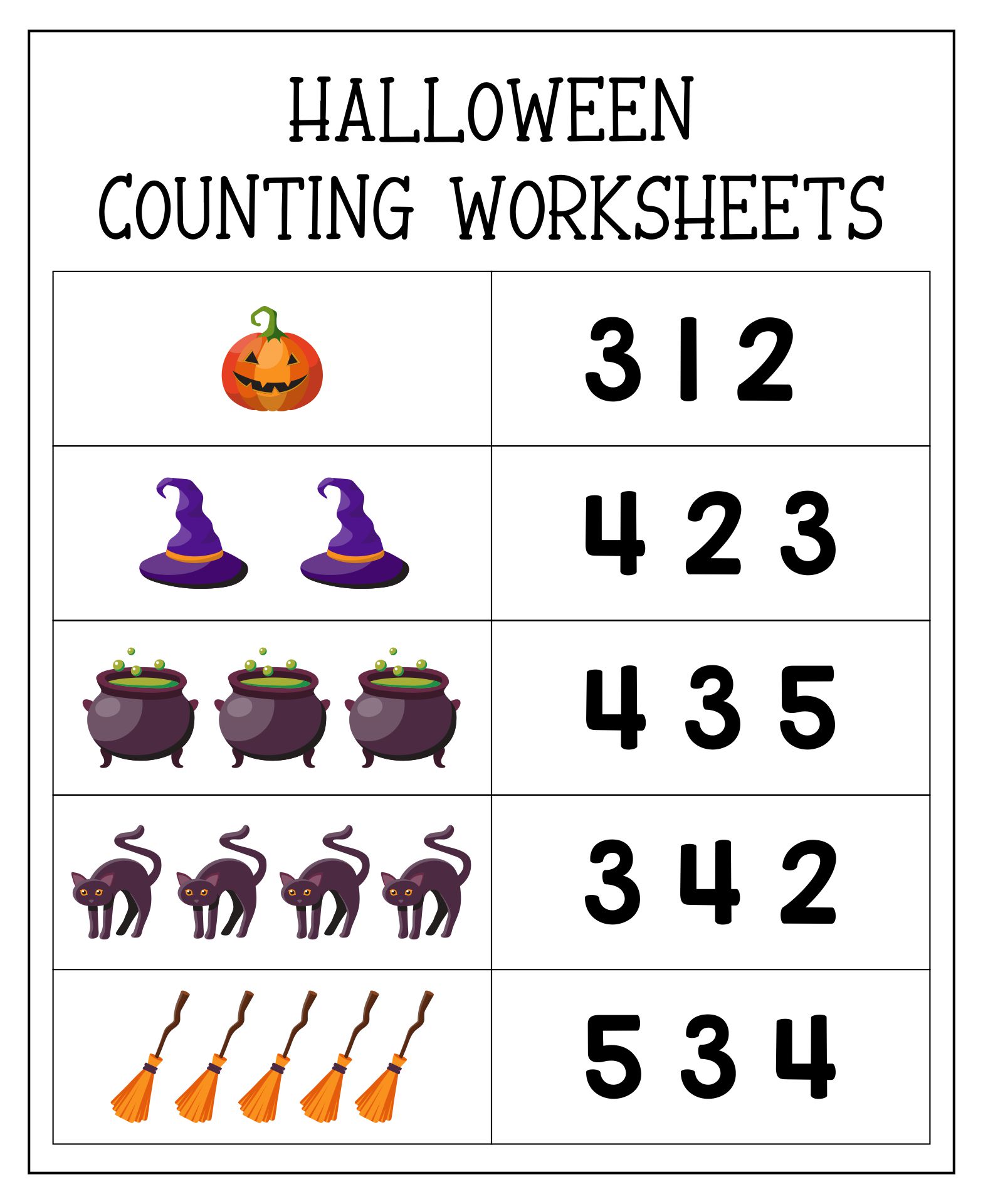 How to get Halloween preschool math for free?
You've arrived at the best source to get free printables for Halloween preschool math, as well as other subjects. You will be guided with the information regarding the worksheets and other ideas.
You can also support the online teacher forum. There, you will see the teacher's sharing and how-tos to use the worksheets.
Why don't you sign up for parenting forums too? They will send you free math worksheets for preschool every week. It should be no cost at all, so everybody can teach the kids maths from an early age.
Can we make art from Halloween preschool math?
Of course, you can! You can draw a black cat based on the numbers you must connect orderly. As you see the numbers inside of the blocks on the pumpkin's body, you have to color them based on numbers.
Still, you need to teach them maths from the very basic materials. There are many ways to show them the interesting sides of learning math, especially at an early age. Using art is one of the approaches.
How to count the spider's eyes working math spider activity?
With the help of the interactive spider math lesson "Counting Spooky Spider Eyes," you may practice counting to ten. Ideal for preschool units on Halloween and spiders.
Materials needed:
Ink on paper
A black marker
Painter's tape
The Google Eyes
Directions:
You'll cut a length of contact paper, remove the backing, and use it. When doing this, exercise caution to prevent the contact paper from adhering to itself.


Use the painter's tape to secure the contact paper to the wall. Next, use the black marker to draw various spiders on the contact paper and then write numbers on the bodies of the spiders.


Pick a few random numbers that your child needs assistance with. One of the best aspects of this exercise is that. Any number that you choose can be practiced by your kid.


After that, place some google eyeballs in a basin. Match the number of goggle eyes on each spider's body to the number on its face.

How do you participate in a Halloween color-by-number activity?
Preschoolers may practice recognizing numbers up to five with the help of this Halloween color-by-number printable. They are ideal for teaching color words and number awareness in October.
Both teachers and busy preschool mothers will appreciate these color-by-number worksheets. When you need a brief period of silence during homeschooling, you can use these.
Your youngsters are ready to have some Halloween-themed coloring fun with a box of crayons and these printables.
Preschoolers can practice a range of abilities by using color-by-number activities.
Number recognition comes first. Children strengthen their ability to recognize numbers by matching the numbers from the color code to the numbers on the picture.


Preschoolers will practice color terms and color awareness as they finish each color by number activity. The color words in the color code will be recognized by children, who will then utilize those colors to finish the artwork.


Finally, coloring gives young children a chance to improve their fine motor abilities. The right pencil grip and motor control will be practiced, both of which are crucial for later writing abilities.
How can counting the teeth of monsters help students with their math skills?
The creatures should have teeth! If your preschooler like "monsters," you can conduct this project anytime during the year or around Halloween. To create the teeth, try playdough or candy corn.
Supplies required:
Laminator for printer paper (optional)
candy corn or playdough
A 'terrific' method to learn number awareness, counting, and one-to-one correspondence is with this printable Monster teeth activity. It has the digits 1 until 10.
Candy corn, playdough, or other triangular things like squares of paper or cardboard can be used to create the teeth.
This rule is valid if you place as much candy corn as is specified on the printable page.