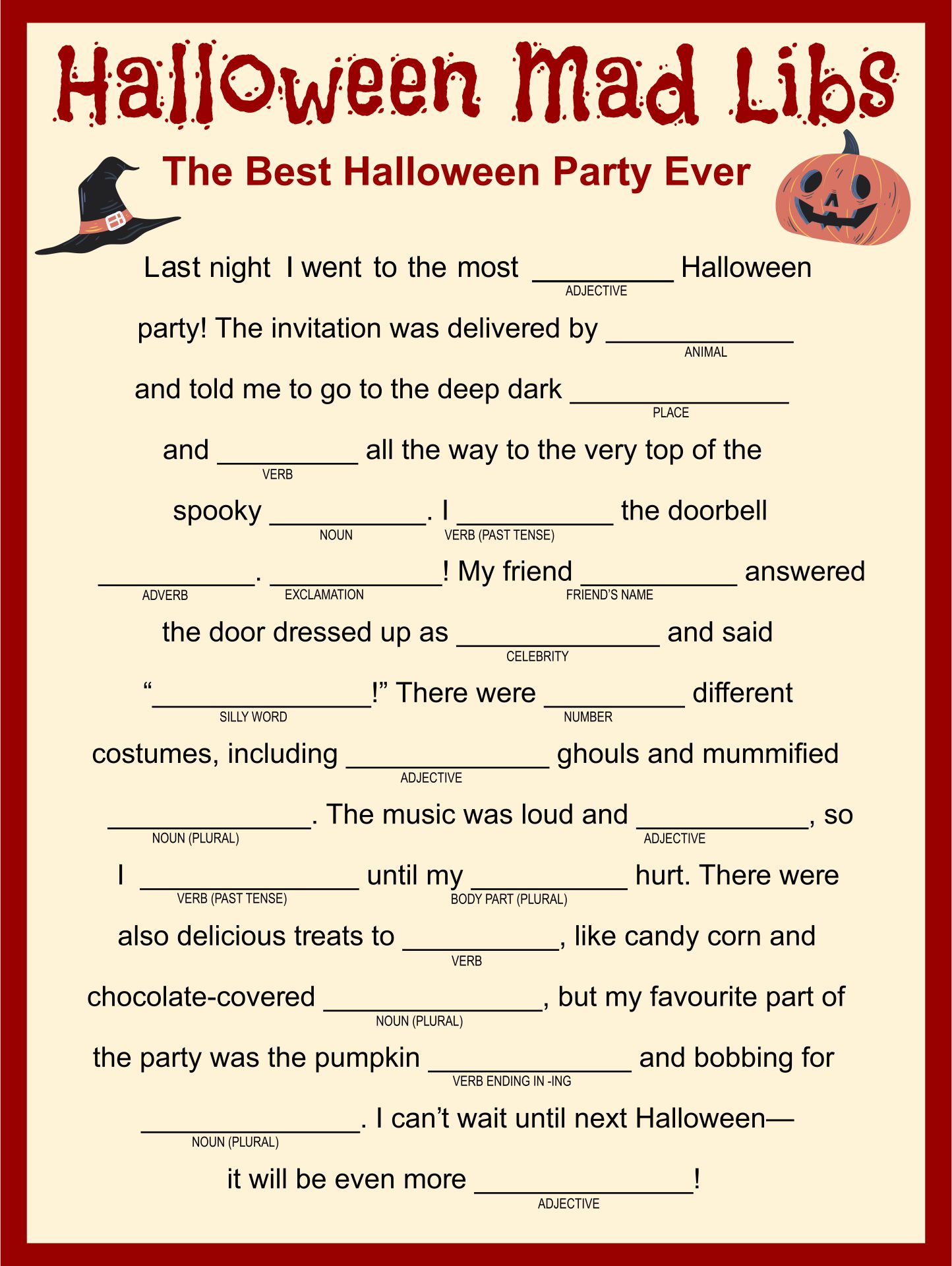 How to make your own mad libs story?
To make your own mad libs story, you don't need that many materials needed. Within only a few papers and a theme to come up, you can create a mad libs story to work on with your children. The topics usually come from sports, seasonal themes, and so on. This will be the base to construct your game, or as worksheets. Choose a common theme that relates to your children much, such as activity, pets, or holiday. Halloween mad libs story will be great to use for game options during the home party. You can also play this together with friends online. Remember that you need to cut some words to use it as mad libs so watch where you do the trick!
Can you use the mad libs story for a Halloween game?
Of course! The mad libs story can be a game and used as a tool for learning, especially language. Mad libs are provided to help children practice their skills in grammar in particular. They need to be able to find the right part of speech within a story. If this sounds too formal, well, there are Halloween mad libs story templates you can find around too.
How effective is a mad libs story for learning?
This game is effective to use as a part of learning variations, specifically for language. You need to find the correct grammar to be used within a sentence. What makes it more fun is that there are plenty of mad libs story templates that come with various themes to broaden vocabulary and much more within a one-sheet page. Most children would love to do this riddle as well to practice their language skills.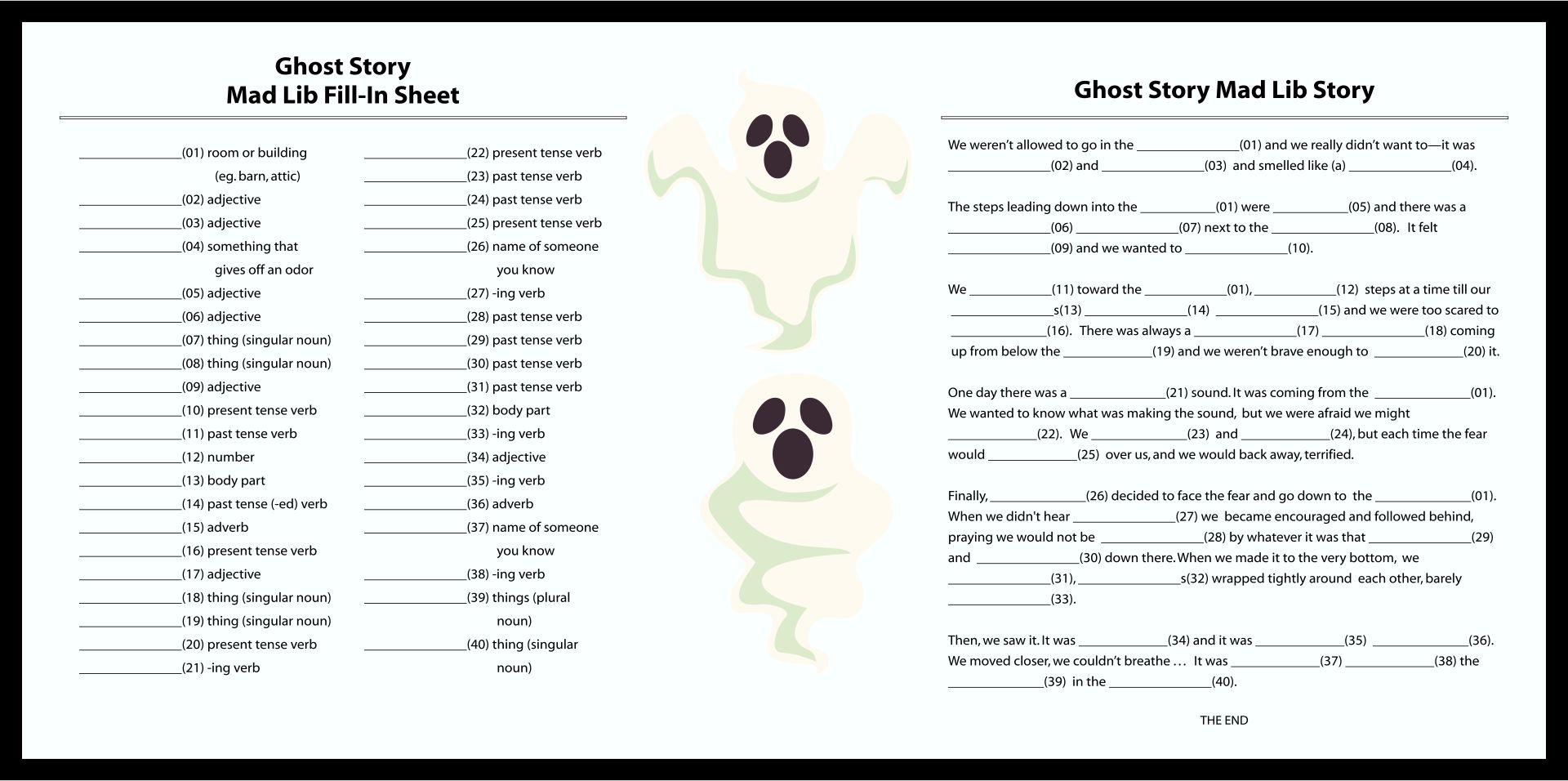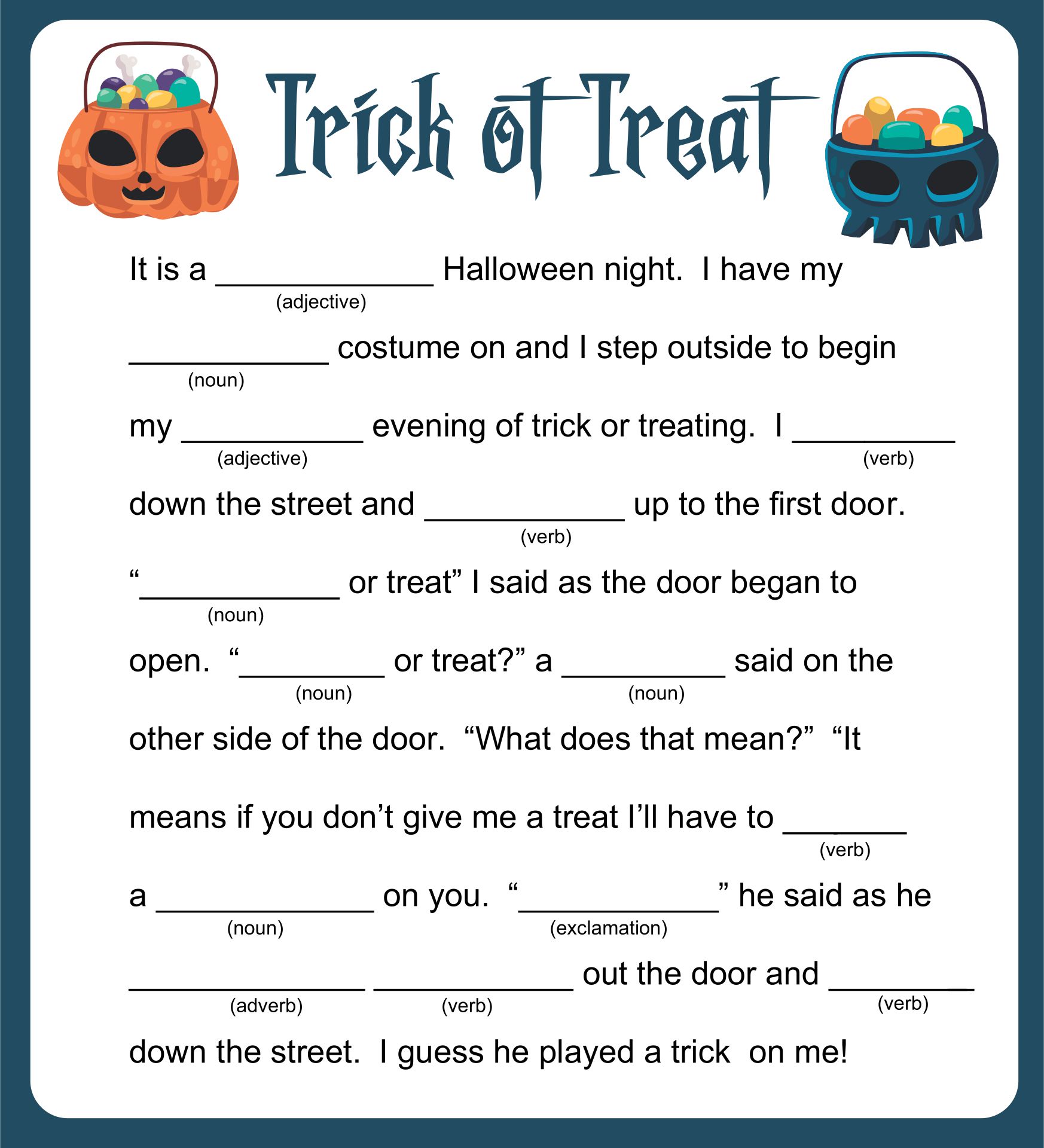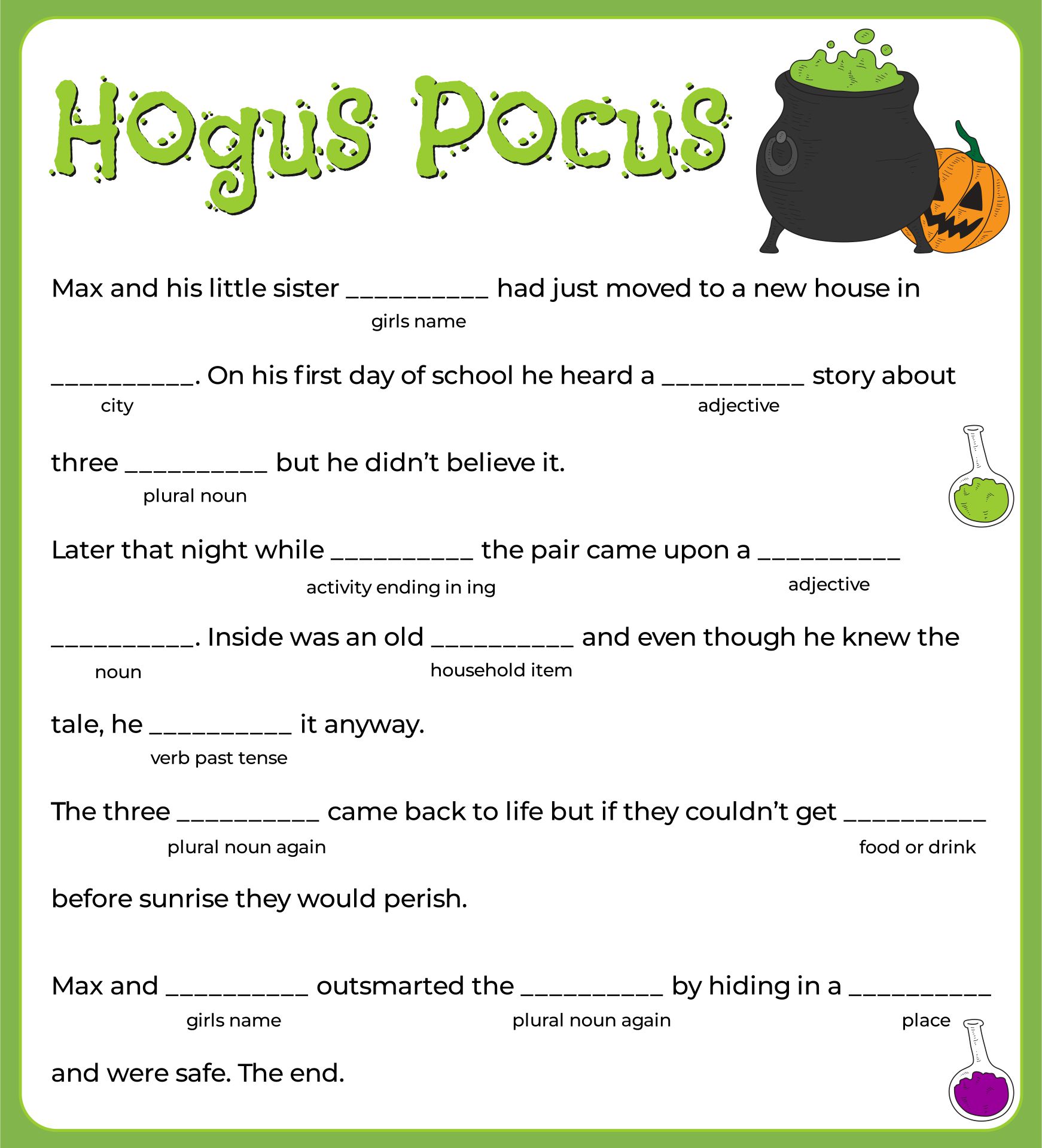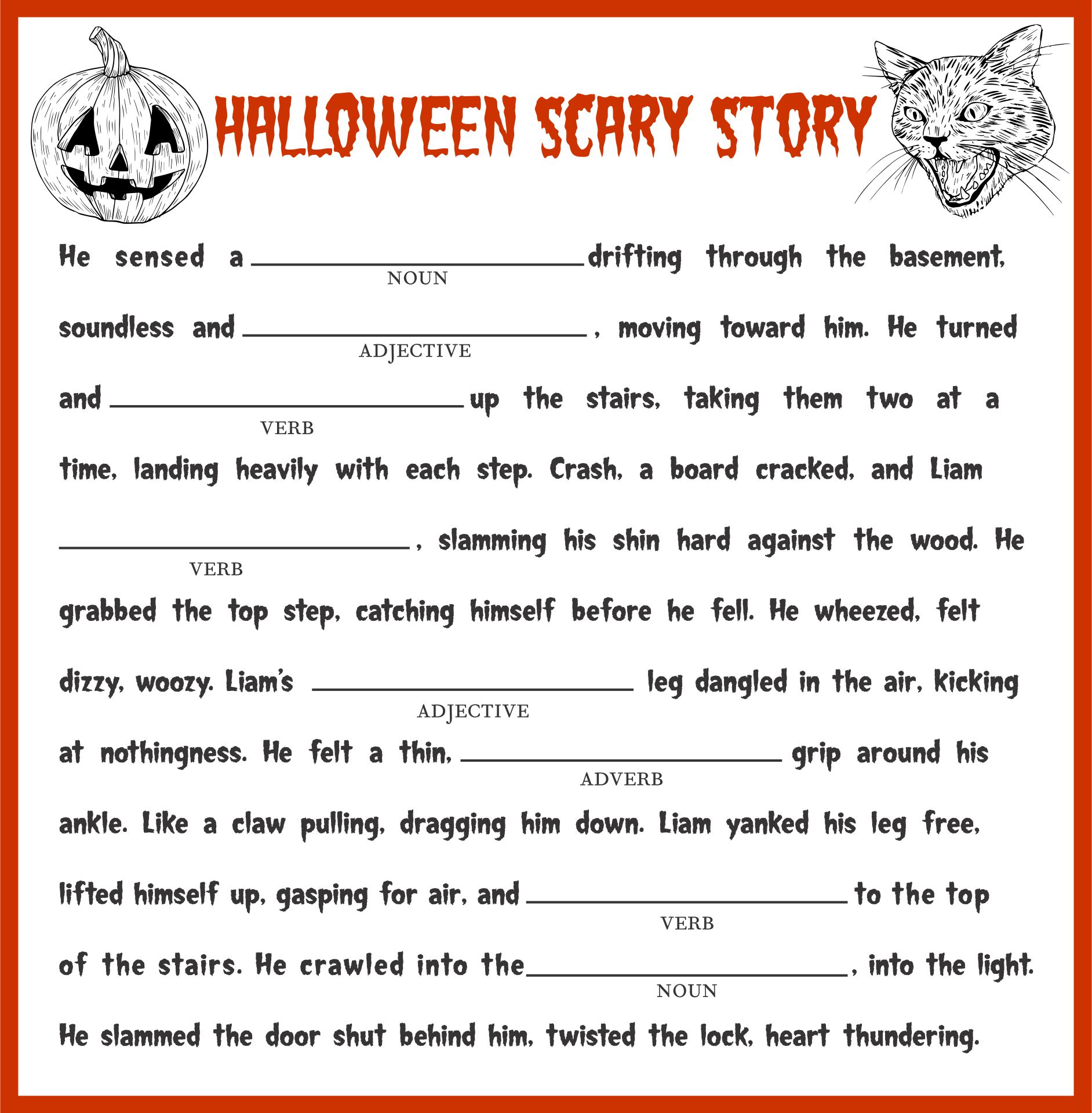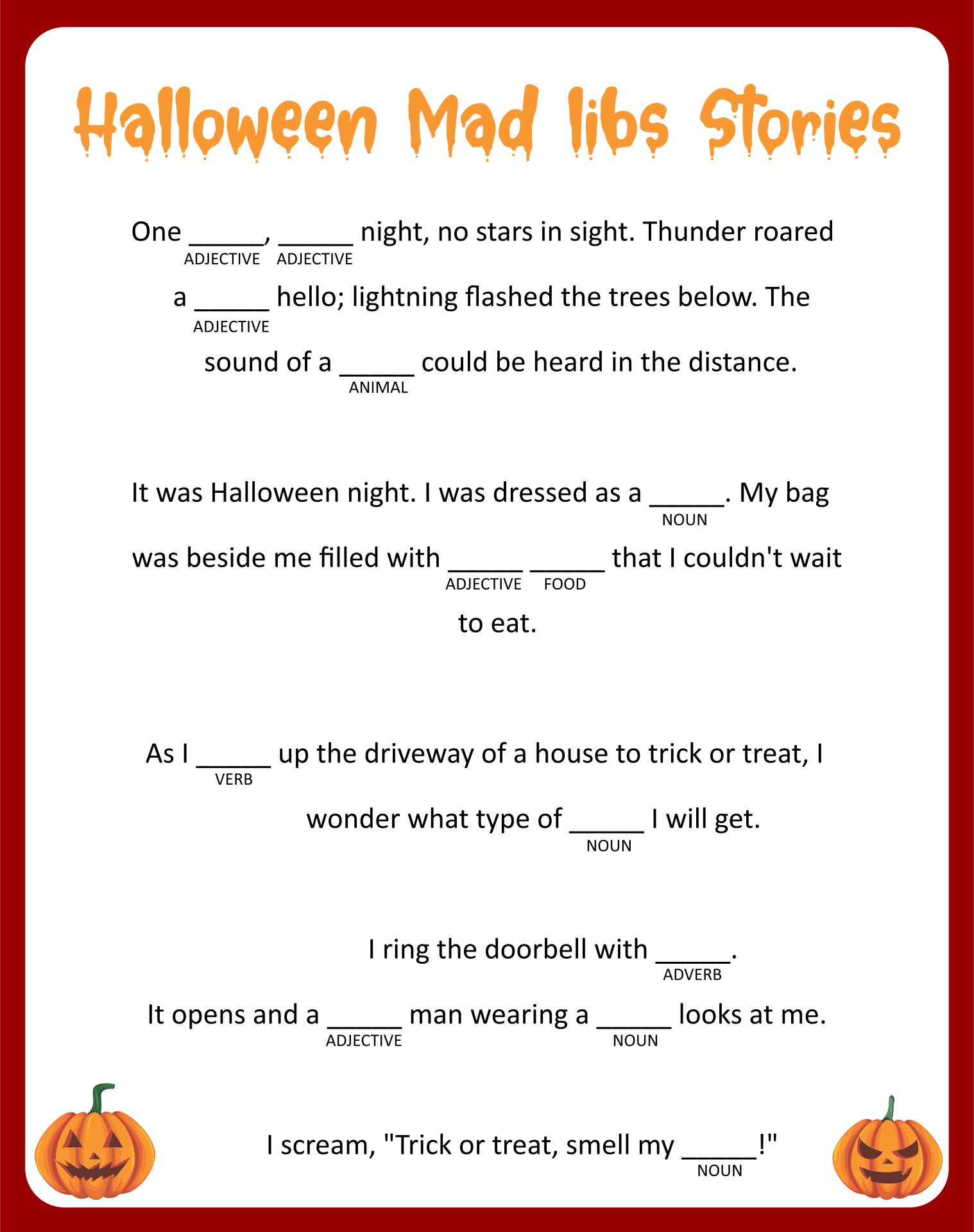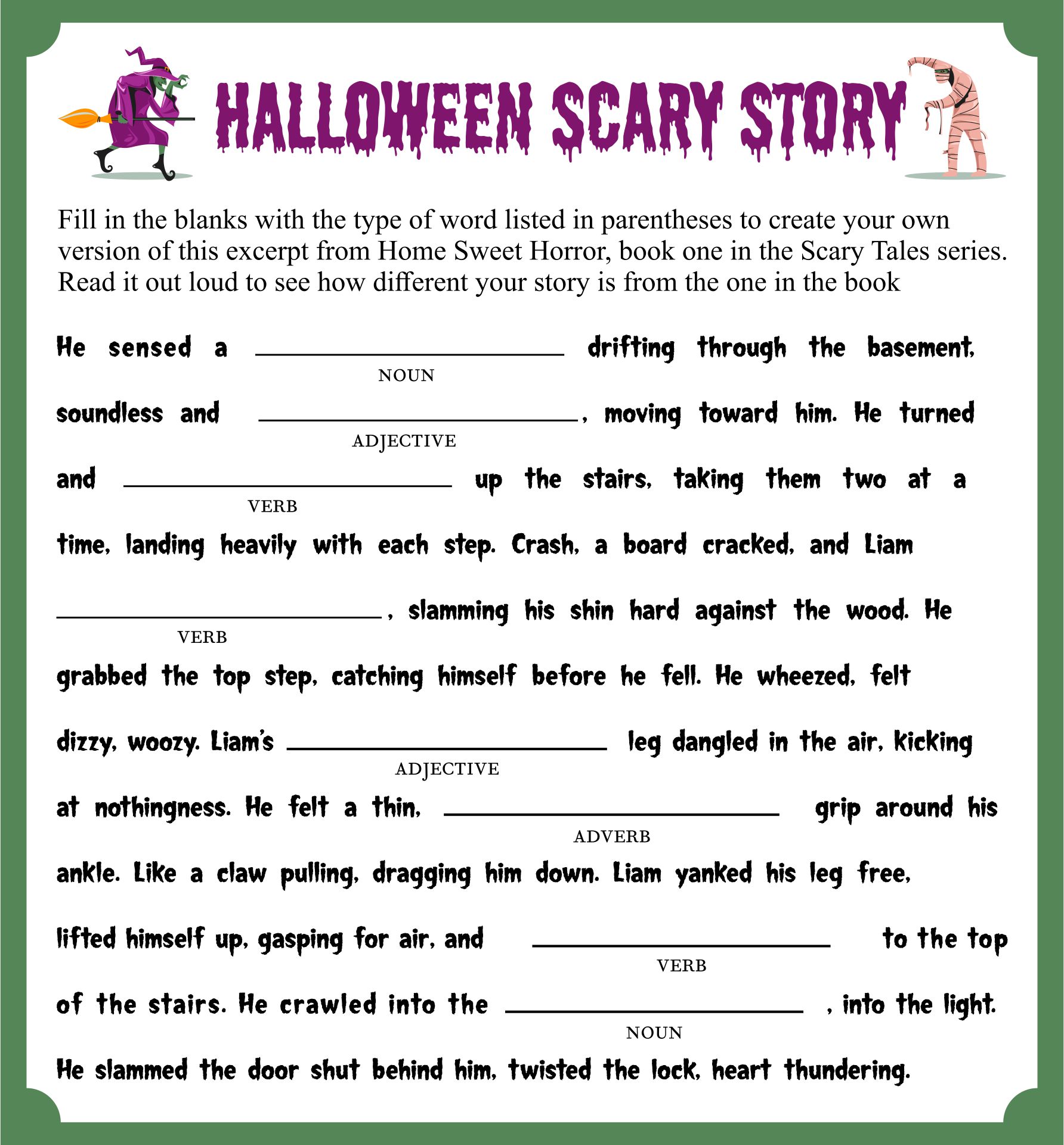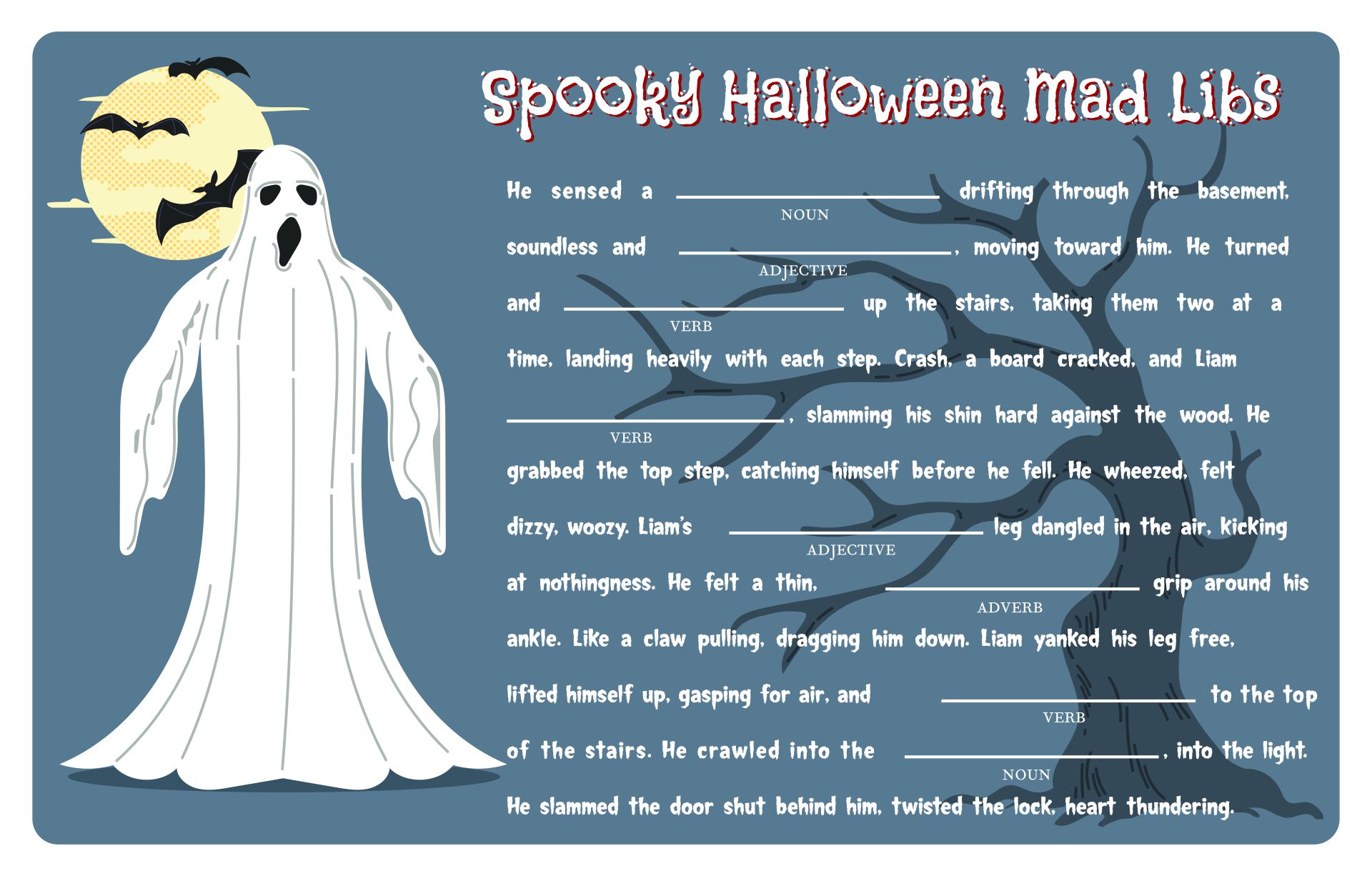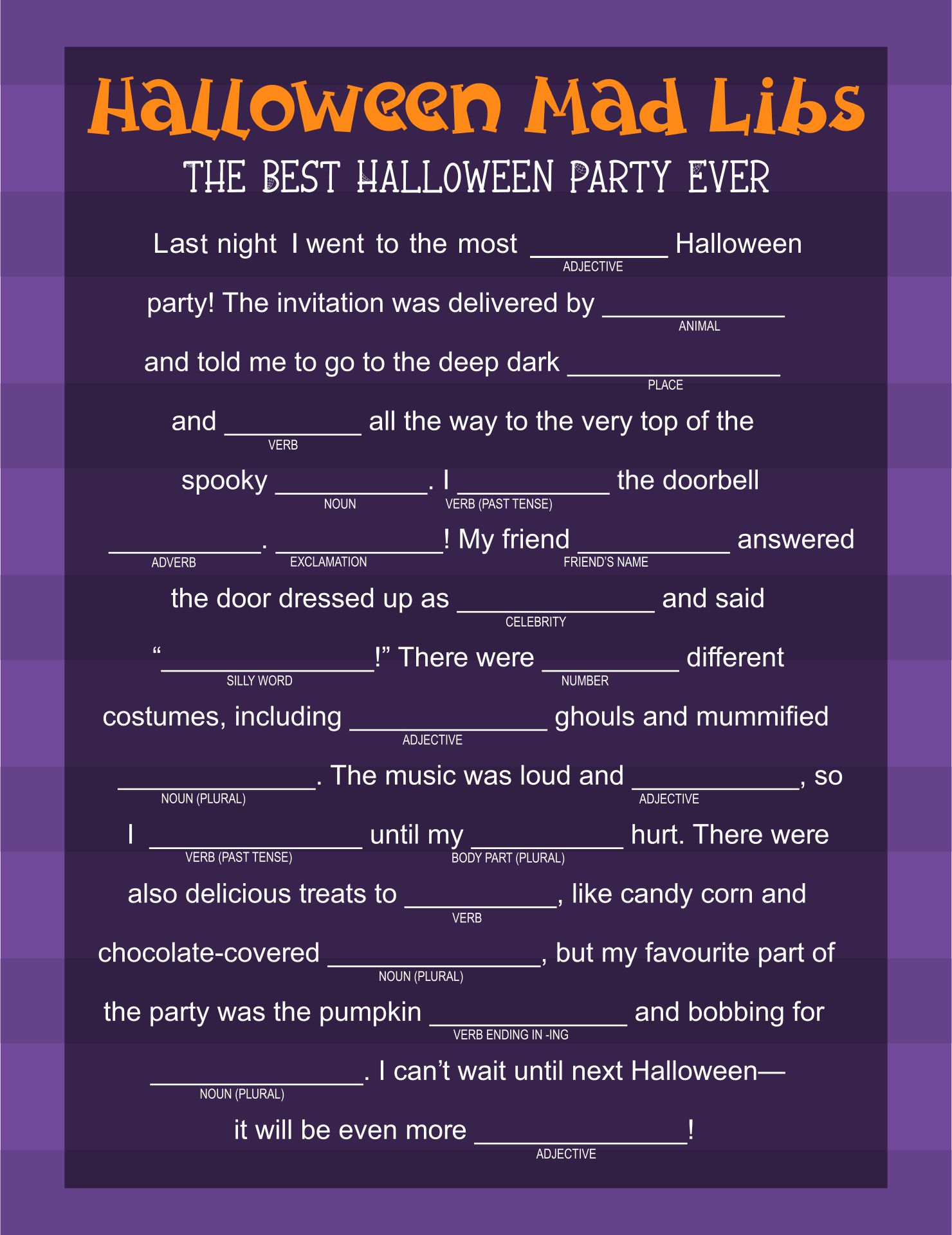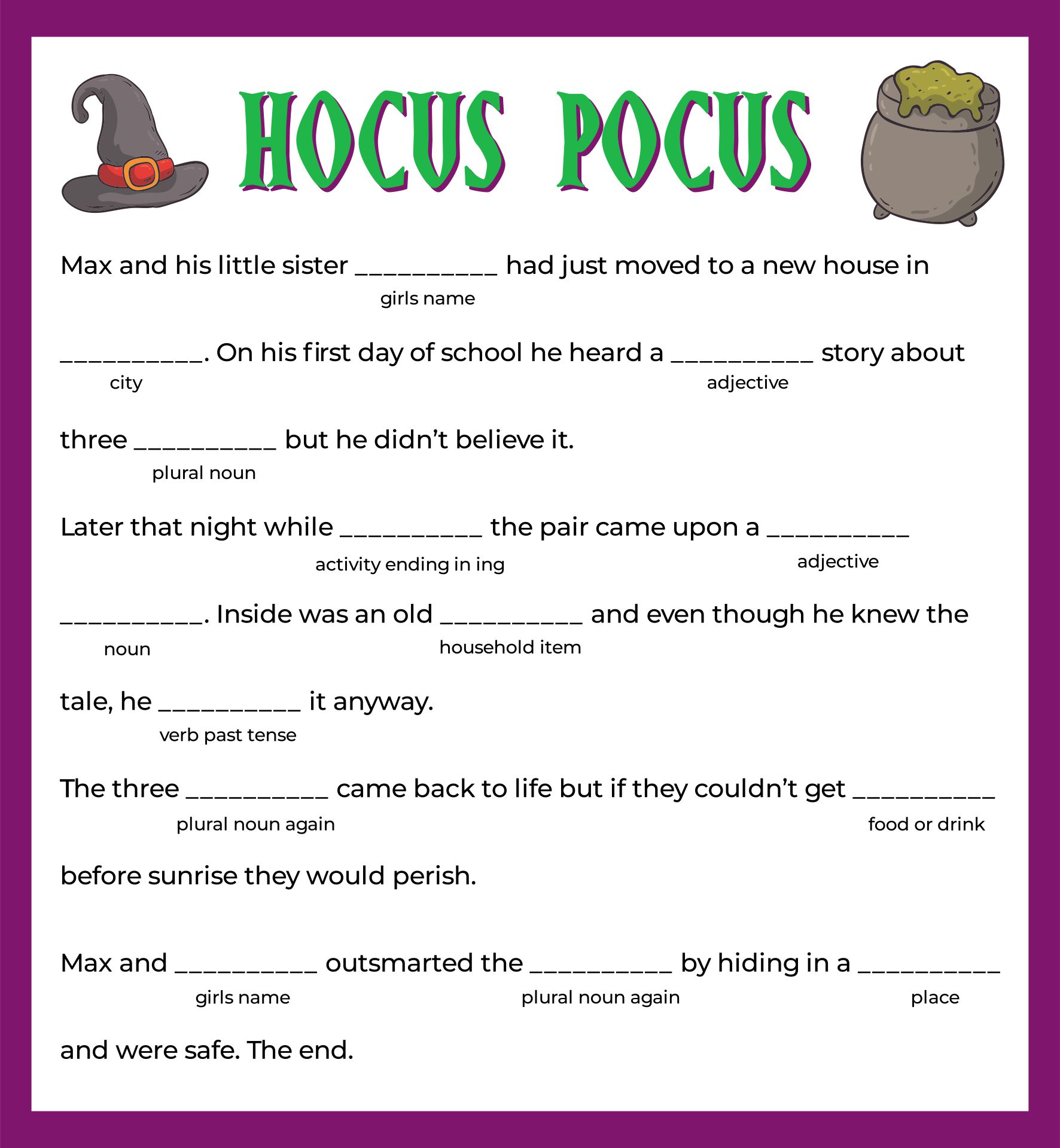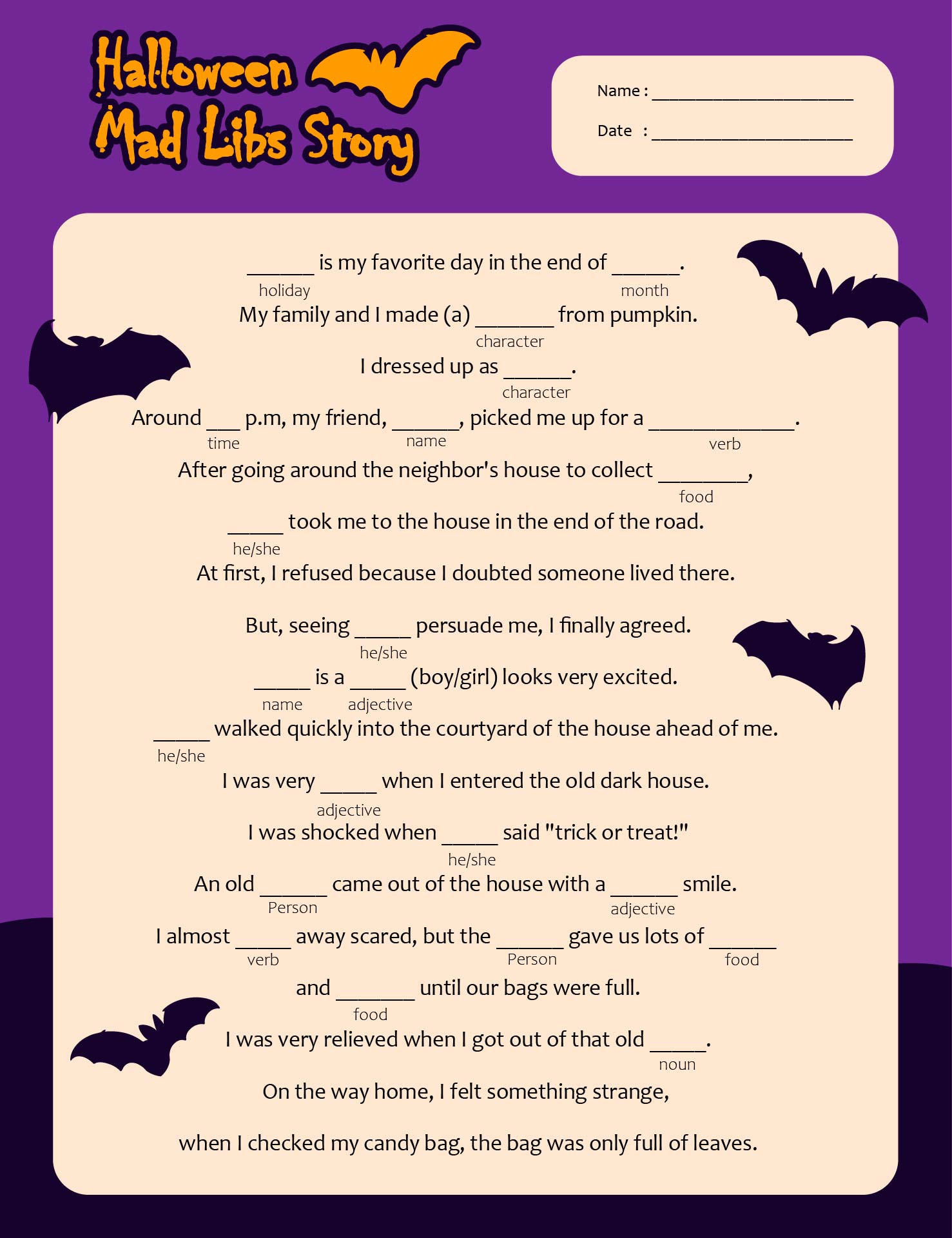 Can you use mad libs story for kindergarten?
You can customize mad libs within some source you are about to give or teach. As for adults or older children learning, they have to be able to gain an understanding of parts of speech as a whole. However, as a learning foundation, you can change it into nouns, verbs, and adjectives for kindergarteners. This is because the three parts of speech were also the main basics that early learners should understand before obtaining more about language materials.
Do mad libs have benefits?
It does. Apparently, mad libs bring many advantages as part of such game learning. Mad libs help children to build their social skills as they need to share what they've been thinking about completing the story. The discussion and sharing bring their best. Plus, learning part of speech can be better using the less stressful methods.
How Mad Libs be useful?
Mad Libs are a fun and interactive approach to teaching children about nouns, verbs, adjectives, and adverbs. They also have the potential to improve vocabulary, grammar, and other crucial language skills.
Why is Mad Libs beneficial for children?
Why do Mad Libs teach things? Kids may acquire and practice different parts of speech quite well by playing Mad Libs. Kids will repeatedly practice parts of speech while having a great time, including nouns, adjectives, verbs, and adverbs.
How can you frighten your guests with glowing ghost decor?
Consider including this spooky-looking ghost in your outdoor decorating plans. Everyone who encounters your DIY outdoor Halloween ideas will be terrified by this sight.
One of these horrifying ghosts may be made using a cheesecloth-draped body, a foam head, led lights for eyes, and some black material for the torso. Old wire coat hangers are bent into the shape of the form that you want.
Create several of these figures and position them in various intriguing positions about your place to give your ghost a more customized vibe.
How do you play Halloween charades game?
If you're spending Halloween at home with a small party, this game is excellent. Play a frightening game of charades by simply writing Halloween-related movies and phrases on the clue cards.
Additionally, you can also practice your various impersonation to make this game more exciting! Don't forget that the player needs remain quiet until the other player gets the right guess. Give a penalty like getting drawn with a marker or lipstick even when a mumble is heard.
How do you set up a Halloween relay race game?
Other activities to play besides trick or treating, you can play this with your students at school or at home in the backyard. Try to set up a relay race game!
In order to play this exciting game, your kids should be split into pairs and instructed to mummy-wrap each other as rapidly as they can. The winning team's mummy must cross the finish line first.
Besides doing the mummy wrapping, try to make a relay using a candy stick as the baton. Then try to relay words at the same time to level up the challenge for this game.
You may also give points for uniqueness and add dress-up accessories like hats and sunglasses. This will not only make them active in a good way but also try to help them focus while managing the obstacle within the time you give to finish.