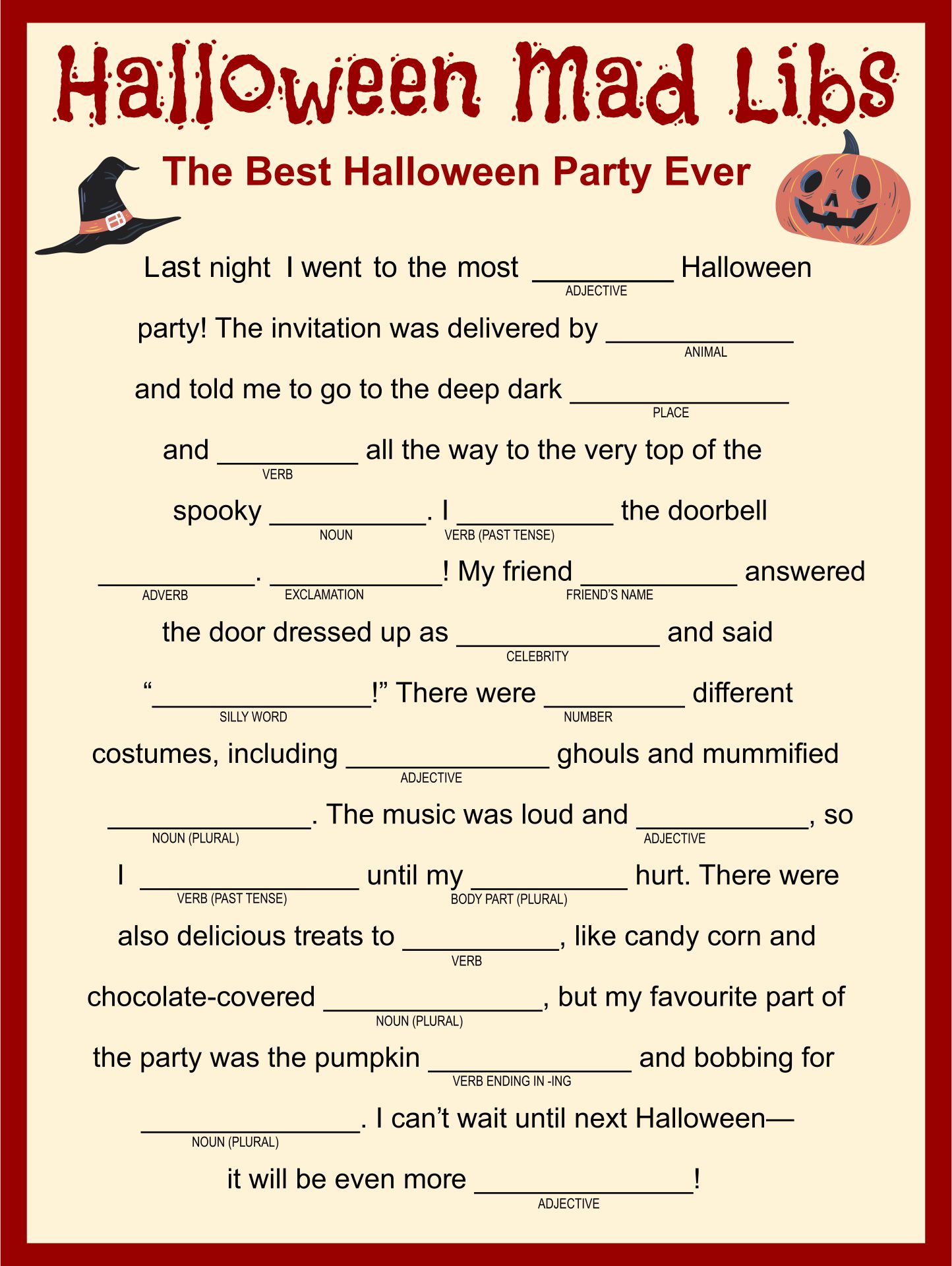 How to make your own mad libs story?
To make your own mad libs story, you don't need that many materials needed. Within only a few papers and a theme to come up, you can create a mad libs story to work on with your children. The topics usually come from sports, seasonal themes, and so on. This will be the base to construct your game, or as worksheets. Choose a common theme that relates to your children much, such as activity, pets, or holiday. Halloween mad libs story will be great to use for game options during the home party. You can also play this together with friends online. Remember that you need to cut some words to use it as mad libs so watch where you do the trick!
Can you use the mad libs story for a Halloween game?
Of course! The mad libs story can be a game and used as a tool for learning, especially language. Mad libs are provided to help children practice their skills in grammar in particular. They need to be able to find the right part of speech within a story. If this sounds too formal, well, there are Halloween mad libs story templates you can find around too.
How effective is a mad libs story for learning?
This game is effective to use as a part of learning variations, specifically for language. You need to find the correct grammar to be used within a sentence. What makes it more fun is that there are plenty of mad libs story templates that come with various themes to broaden vocabulary and much more within a one-sheet page. Most children would love to do this riddle as well to practice their language skills.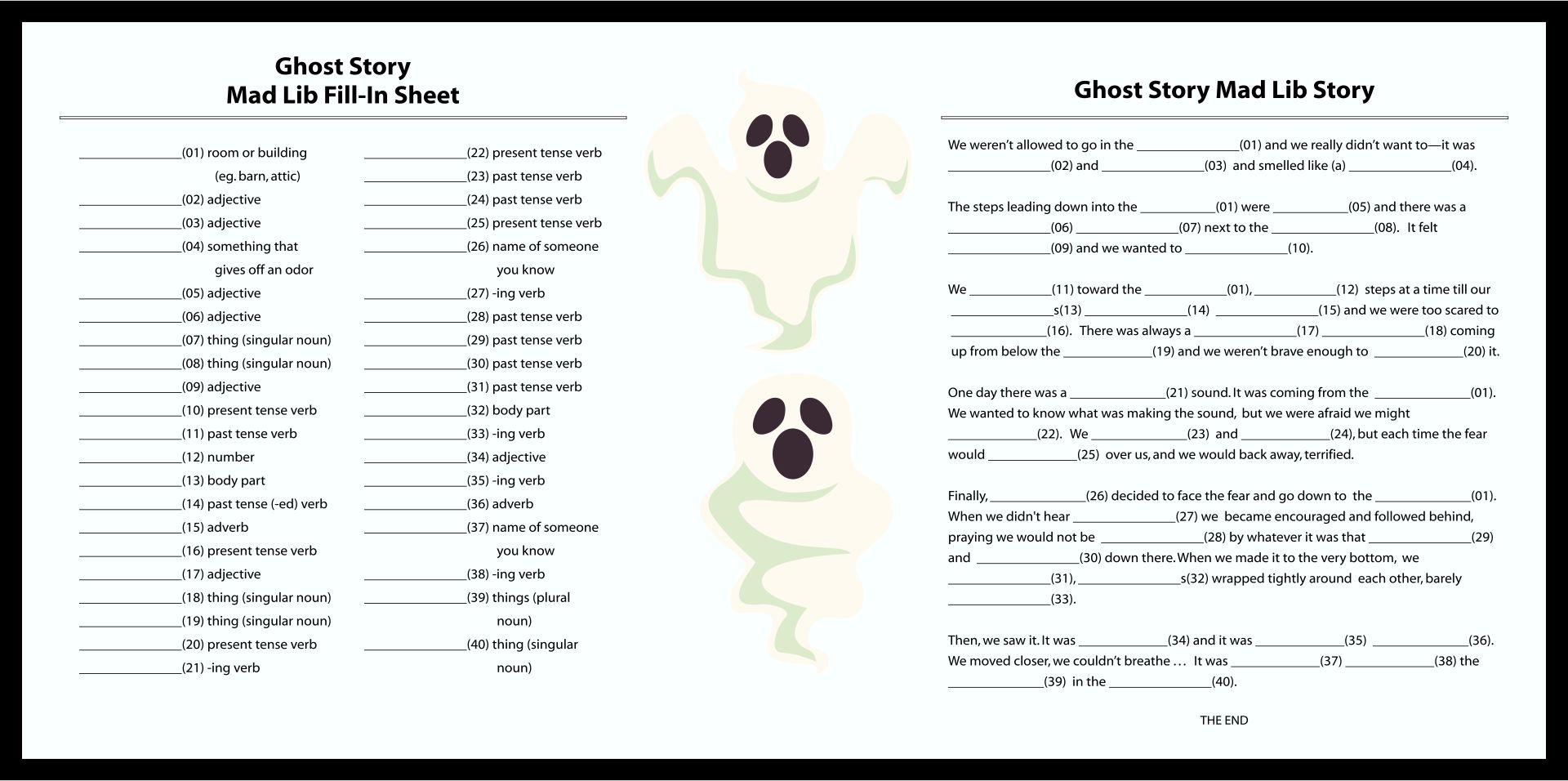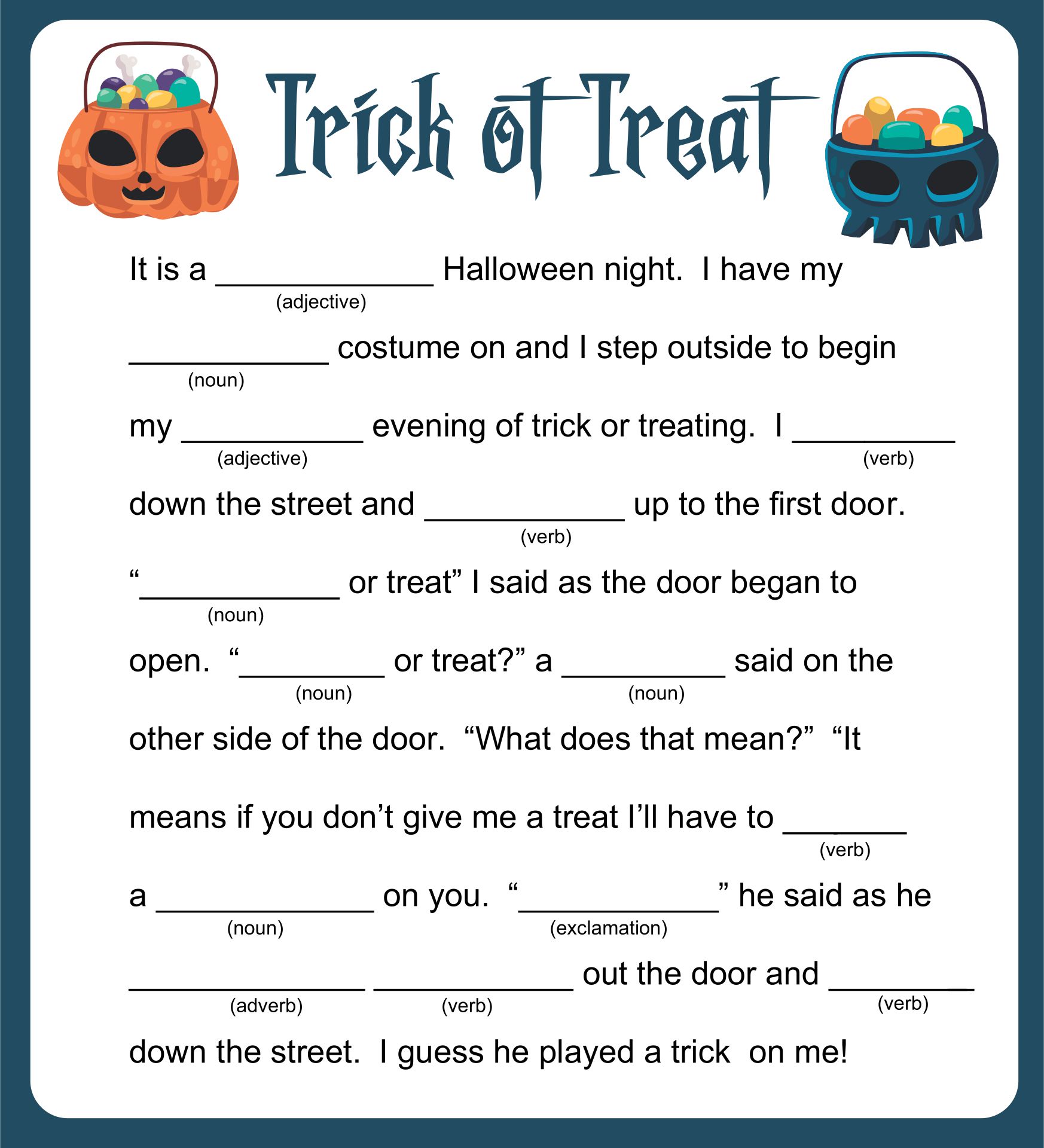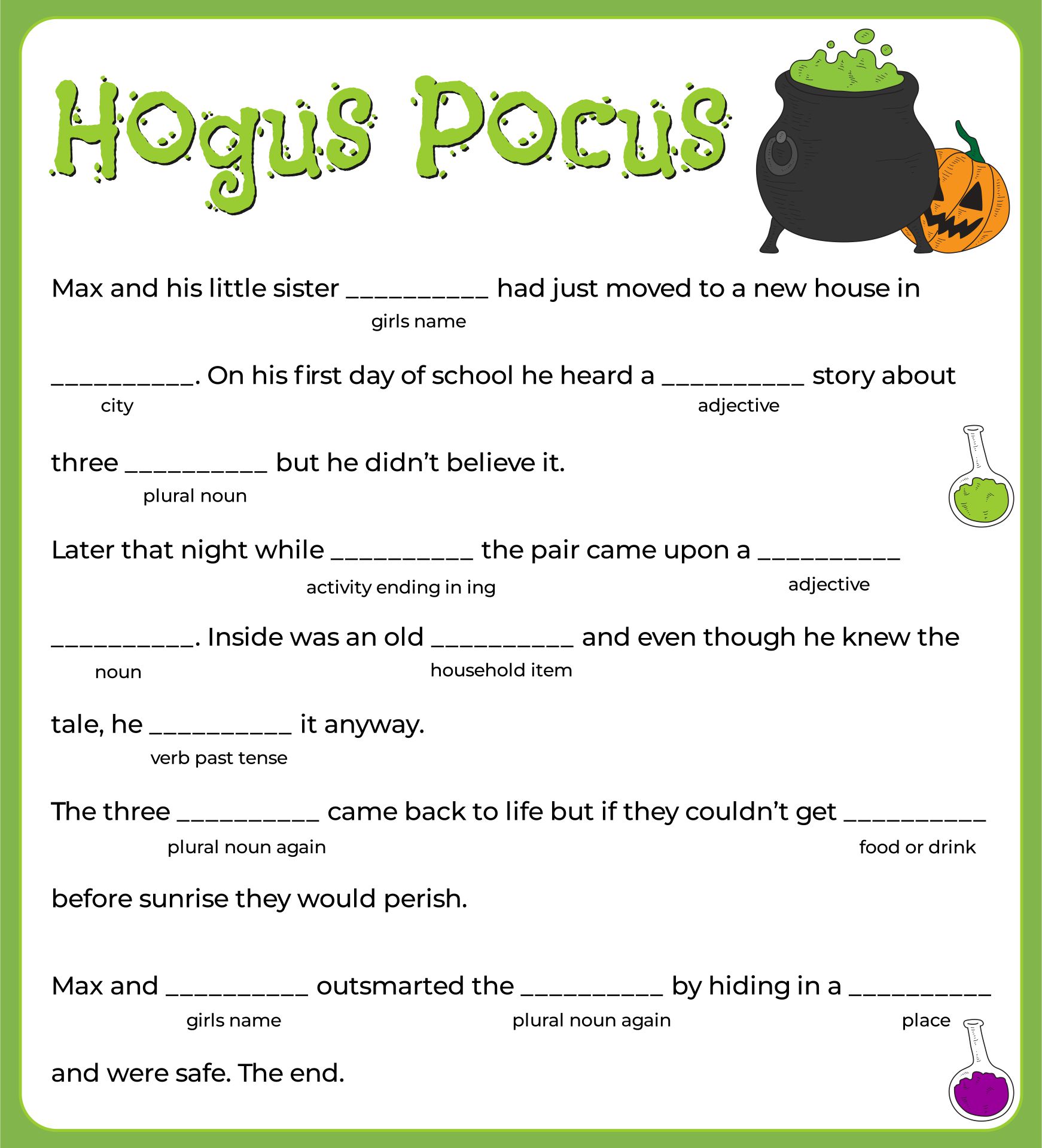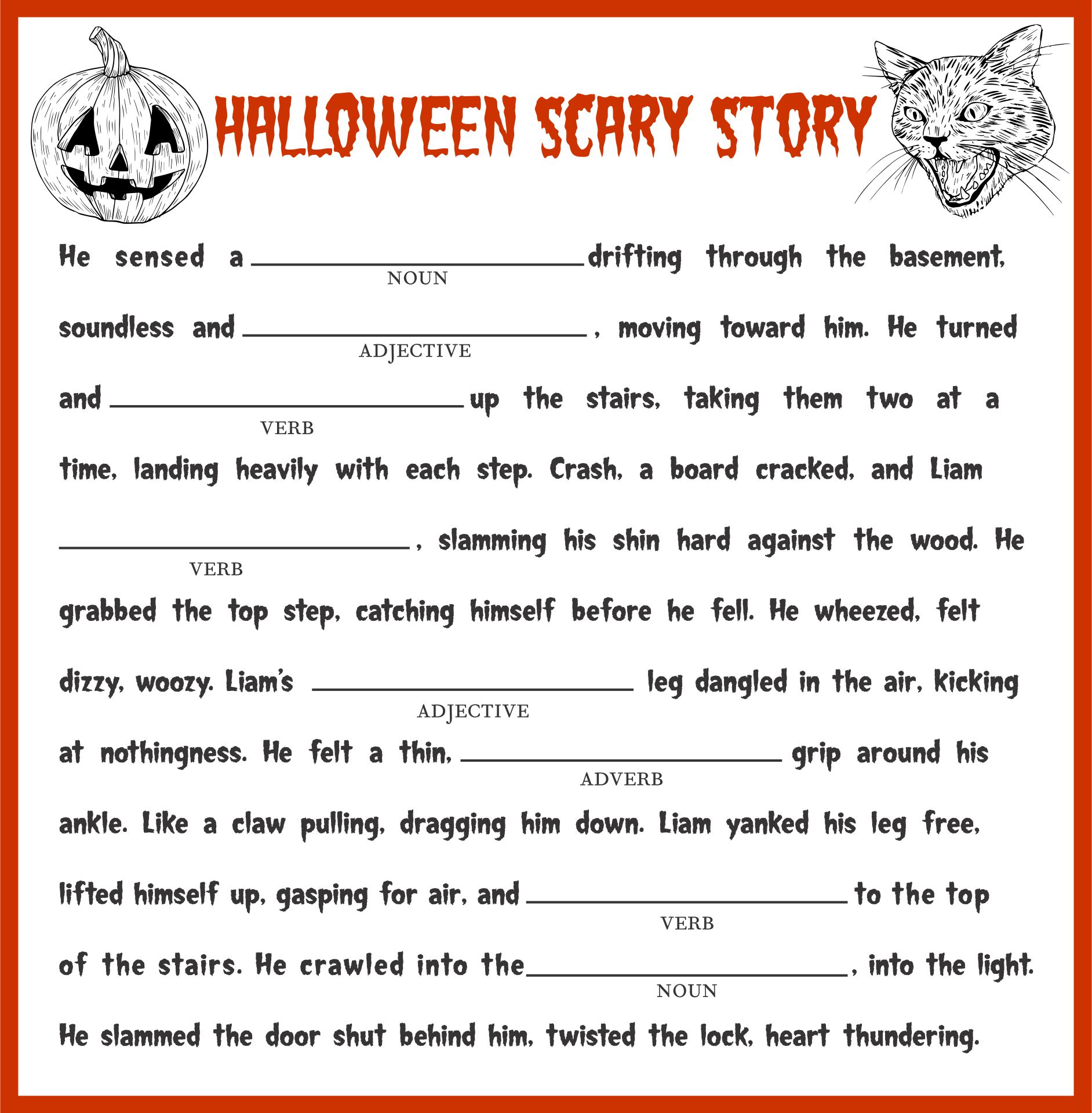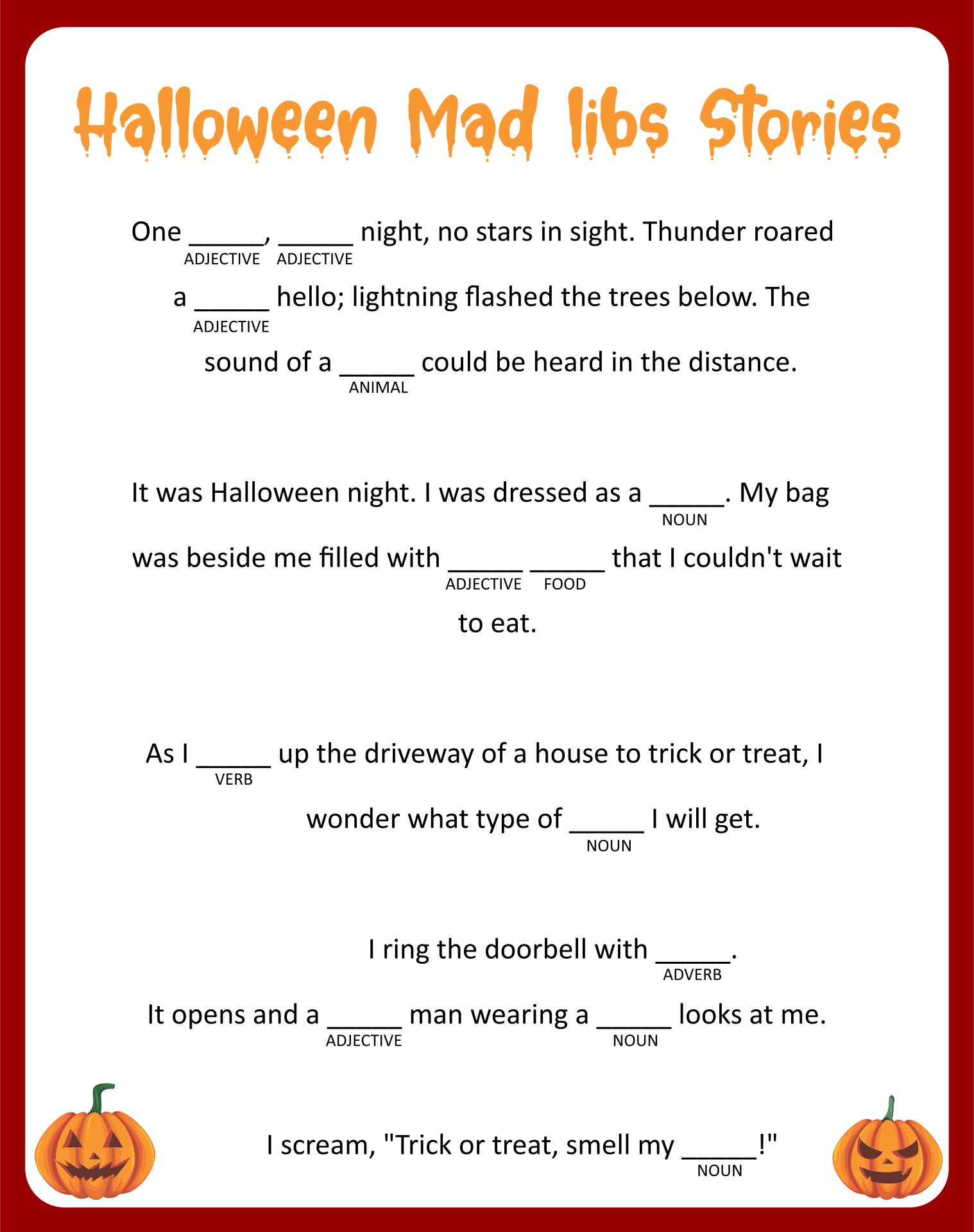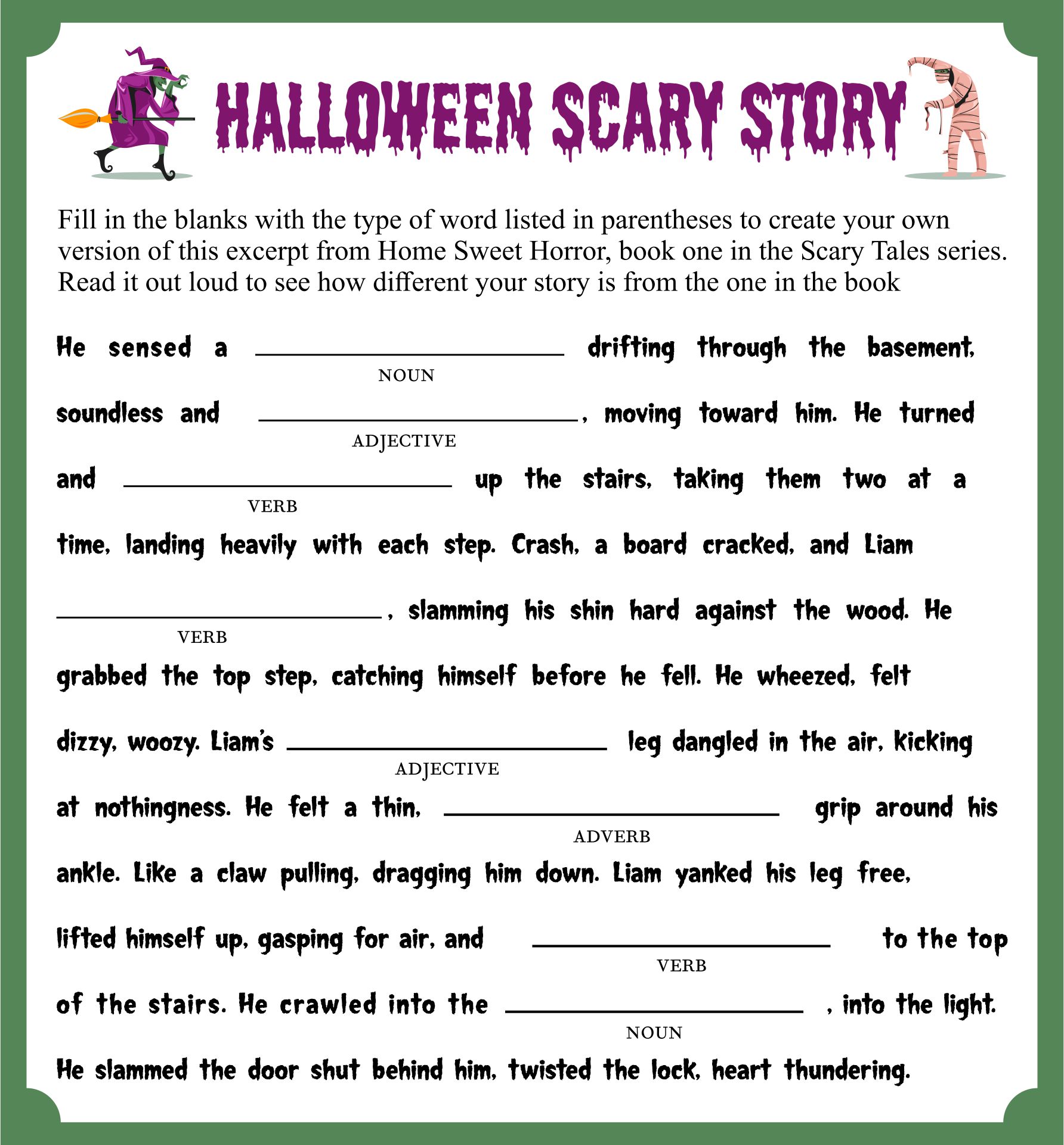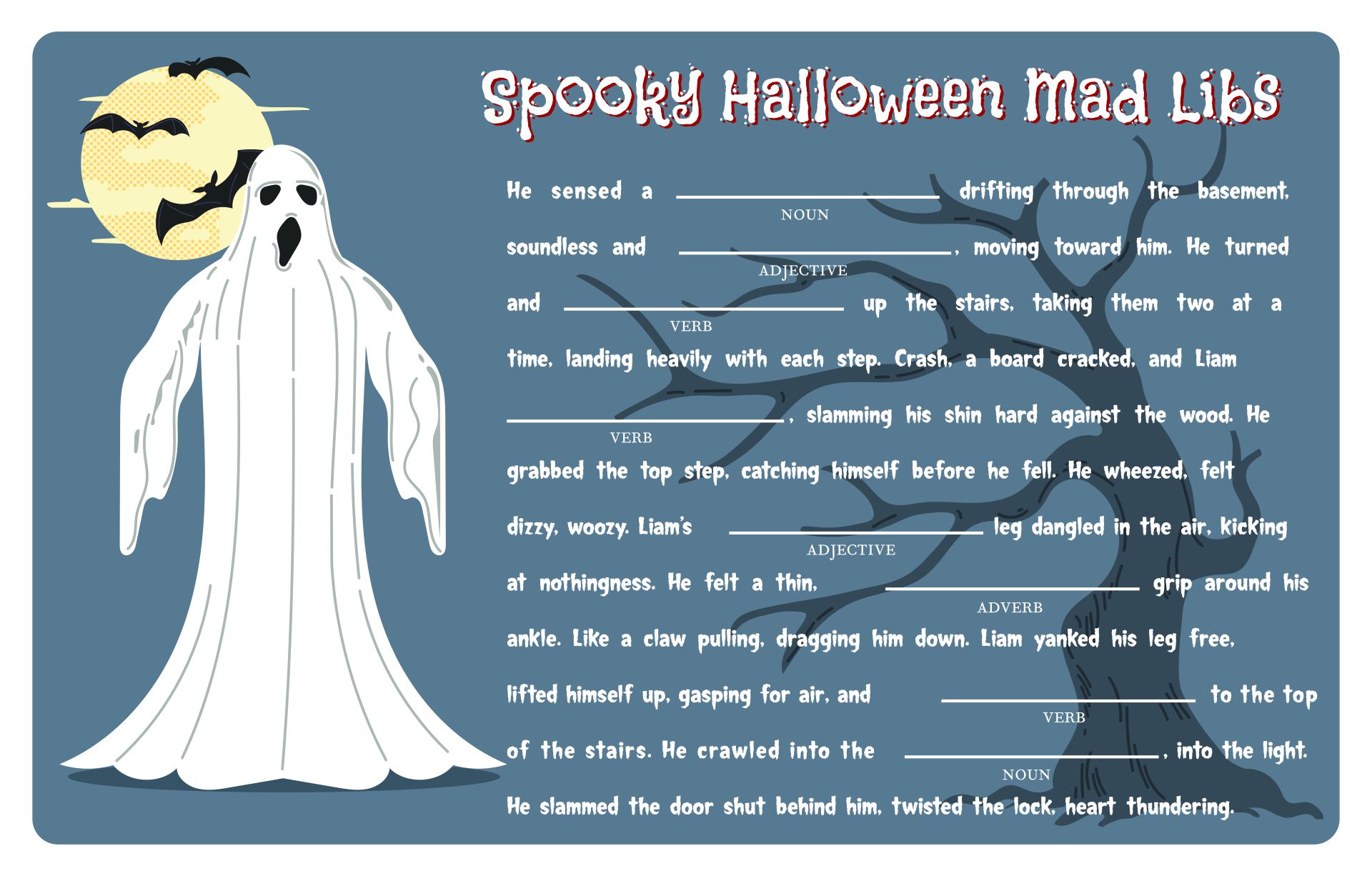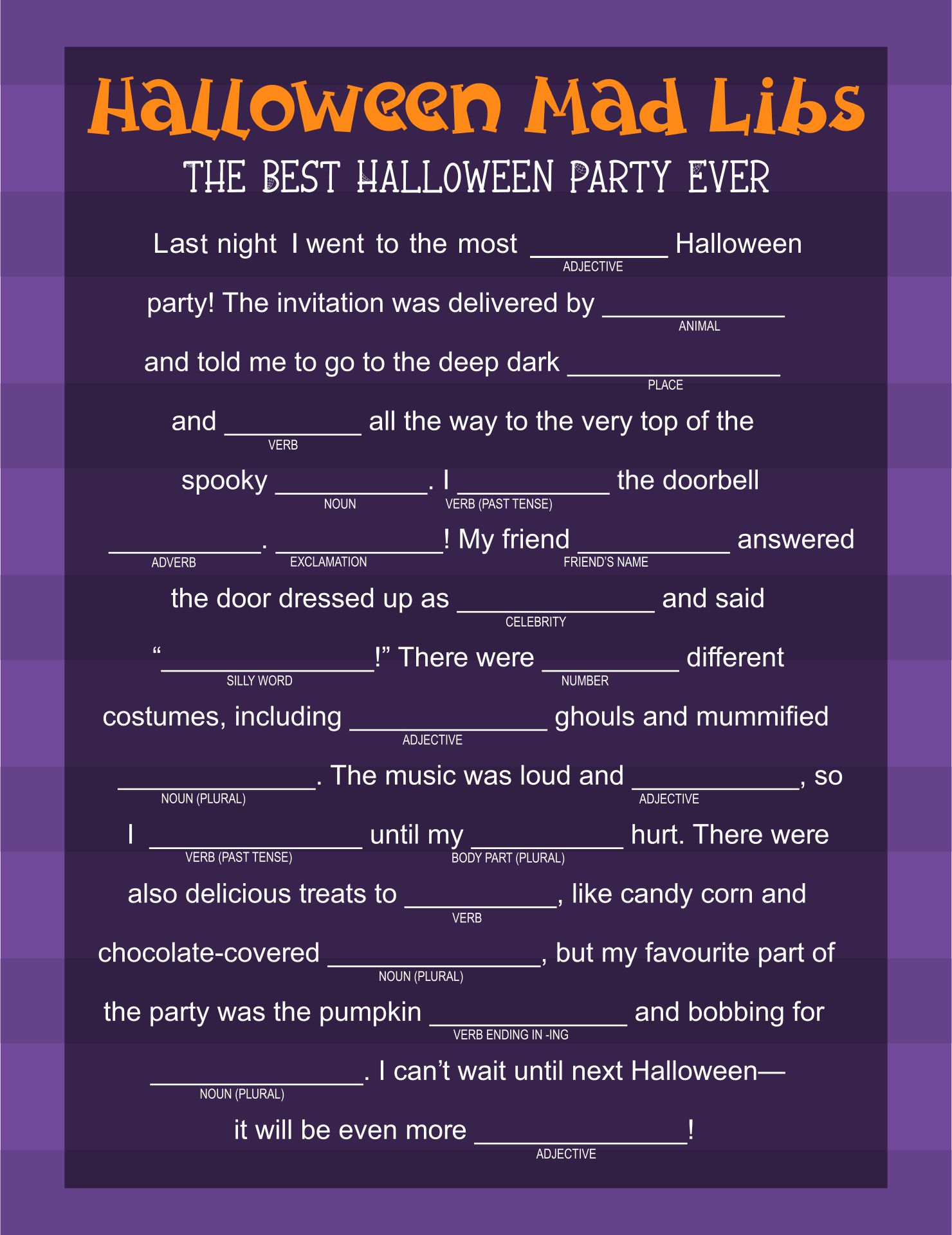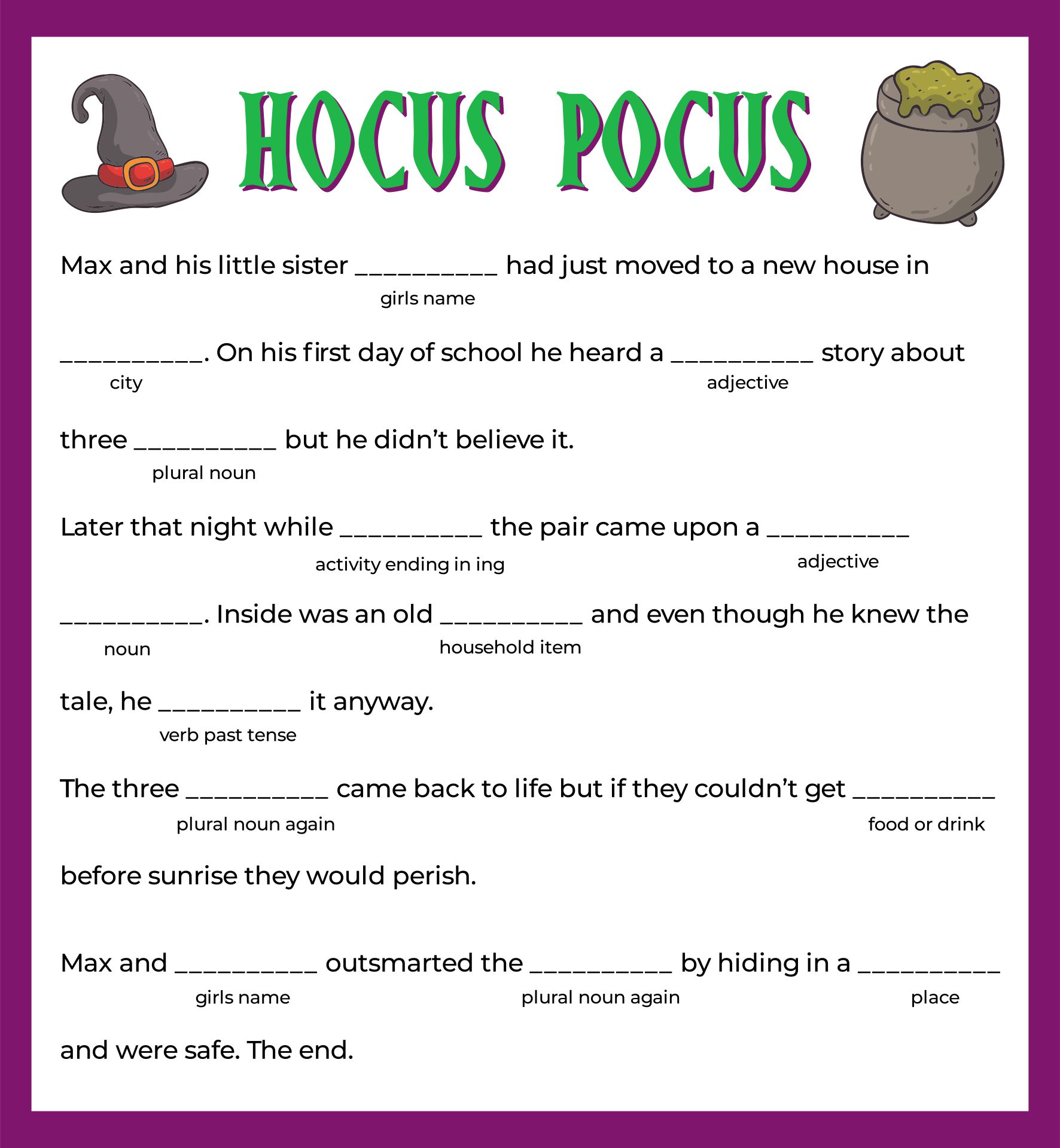 Can you use mad libs story for kindergarten?
You can customize mad libs within some source you are about to give or teach. As for adults or older children learning, they have to be able to gain an understanding of parts of speech as a whole. However, as a learning foundation, you can change it into nouns, verbs, and adjectives for kindergarteners. This is because the three parts of speech were also the main basics that early learners should understand before obtaining more about language materials.
Do mad libs have benefits?
It does. Apparently, mad libs bring many advantages as part of such game learning. Mad libs help children to build their social skills as they need to share what they've been thinking about completing the story. The discussion and sharing bring their best. Plus, learning part of speech can be better using the less stressful methods.