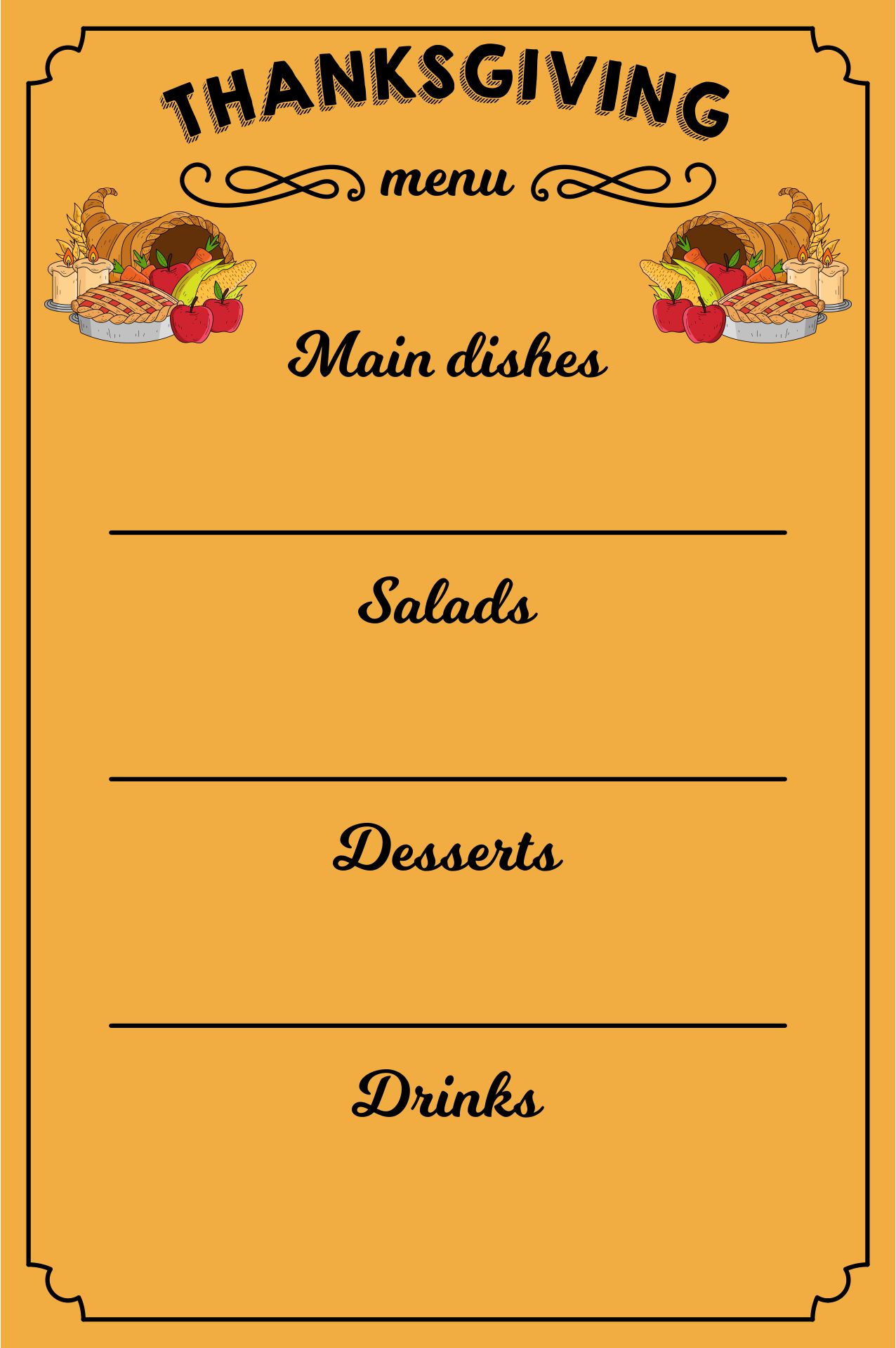 What is a Good Menu for Thanksgiving?
What is considered a good menu for thanksgiving depends on the tradition of each family. The standard between each family can be very different so there is no such thing called the best menu. What we can do here is mainly suggesting ideas on what can be considered as a good menu for thanksgiving.
For a full course Thanksgiving dinner, you will need to prepare at least four courses. They are starters, main course, side dishes, and dessert. You can start the meal with appetizers such as corn fritters or cheese balls. Most people cook a turkey for the main course but you can also cook chicken, duck, or goose. Mashed potatoes are the most common side dishes to serve, but you can also serve some salad, casserole, or cornbread.
For the dessert, of course, you don't want to miss a good pumpkin pie. But you can also replace it with another delicious dessert such as pudding and tart.
What is the Traditional Menu of Thanksgiving?
Now if we talk about the traditional menu of thanksgiving, everyone will agree that it will involve turkey for the main course. The turkey will be served along with turkey stuffing, and side dishes such as mashed potatoes and casseroles. We also cannot forget the cranberry sauce and pumpkin pie. As for the drinks, we can make something inspired by cranberries or pumpkin.
That was the traditional thanksgiving everybody knew. But a lot of families have their own menus and traditions so it is okay if you want to improvise or even start a tradition of your own.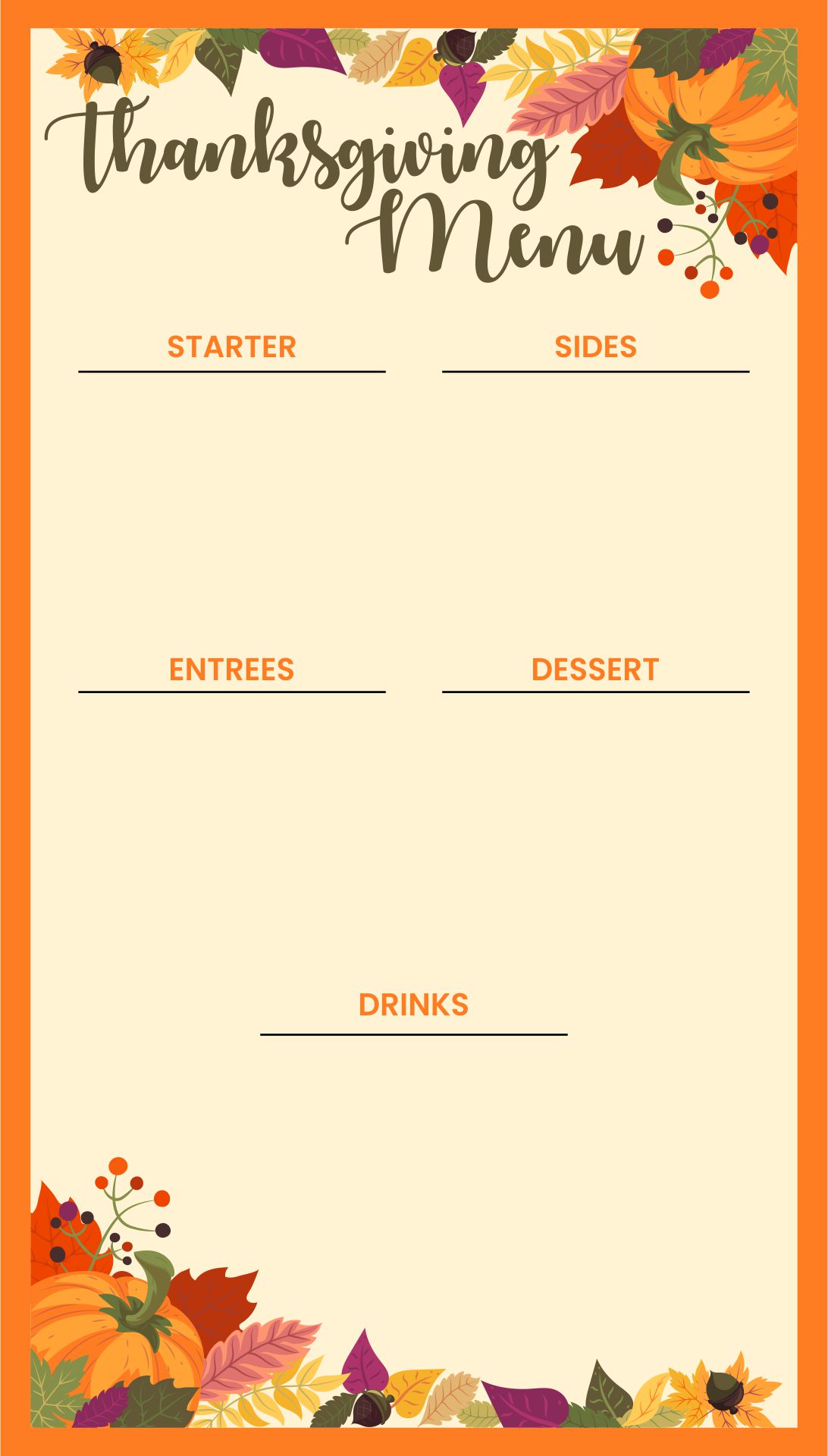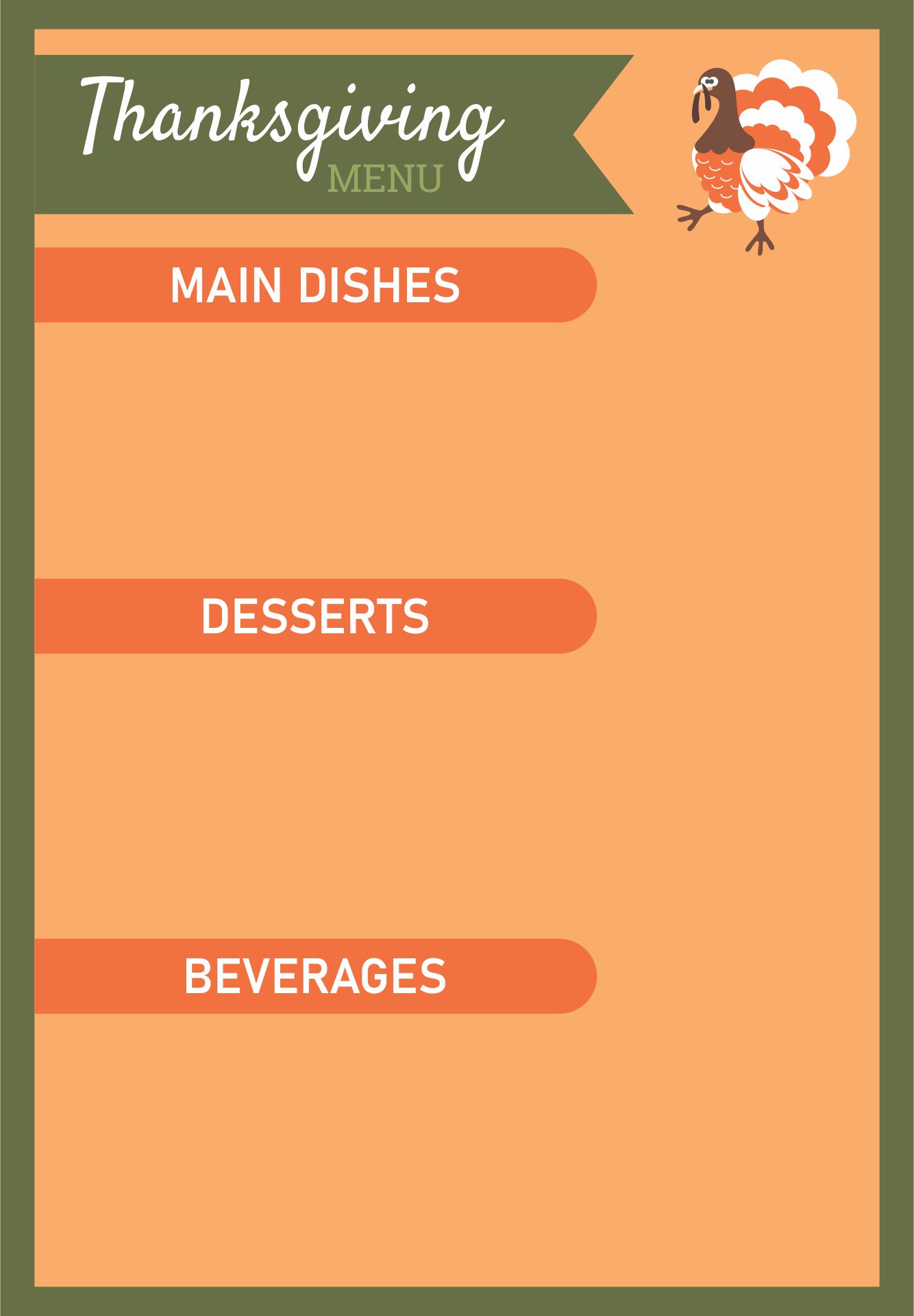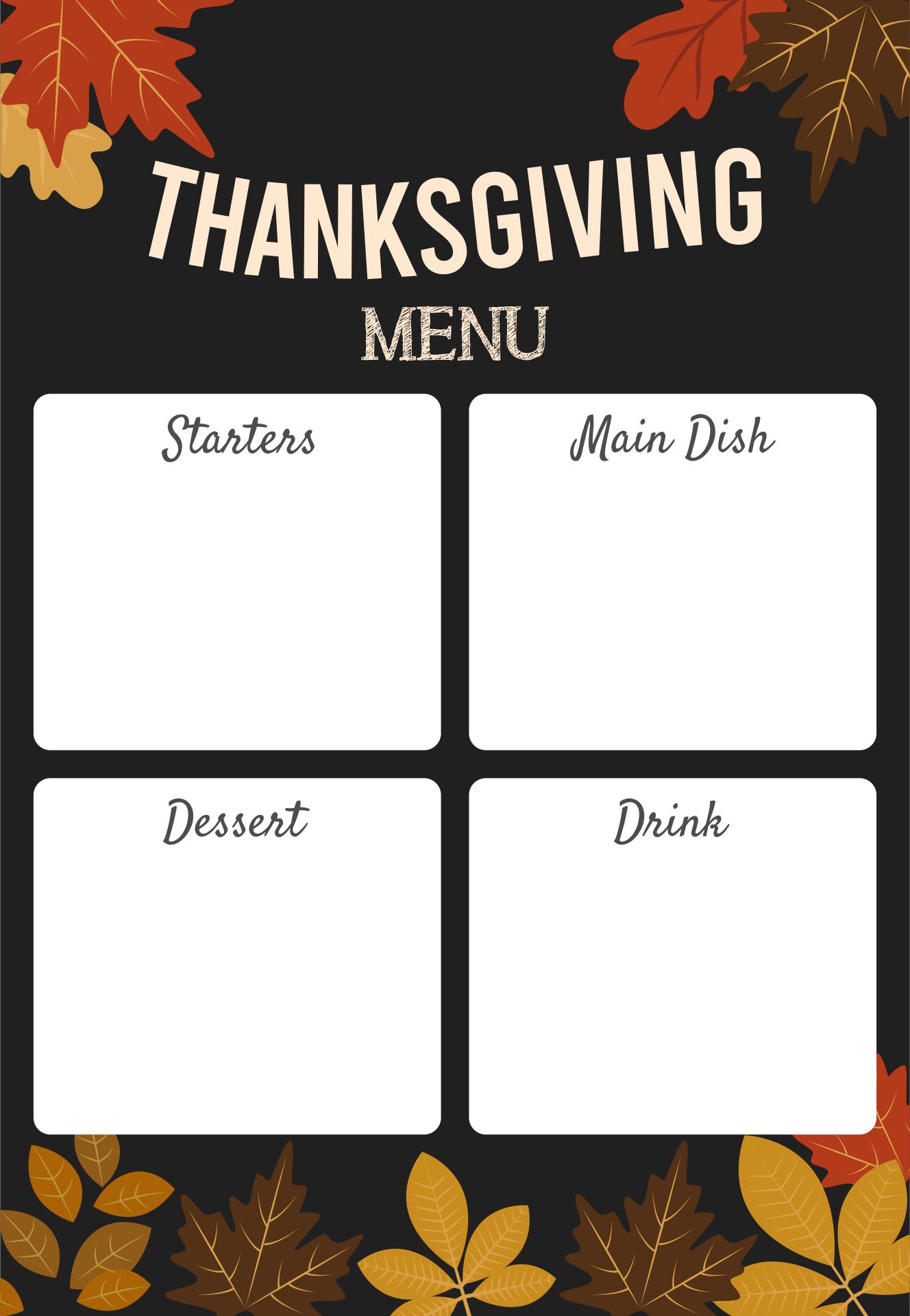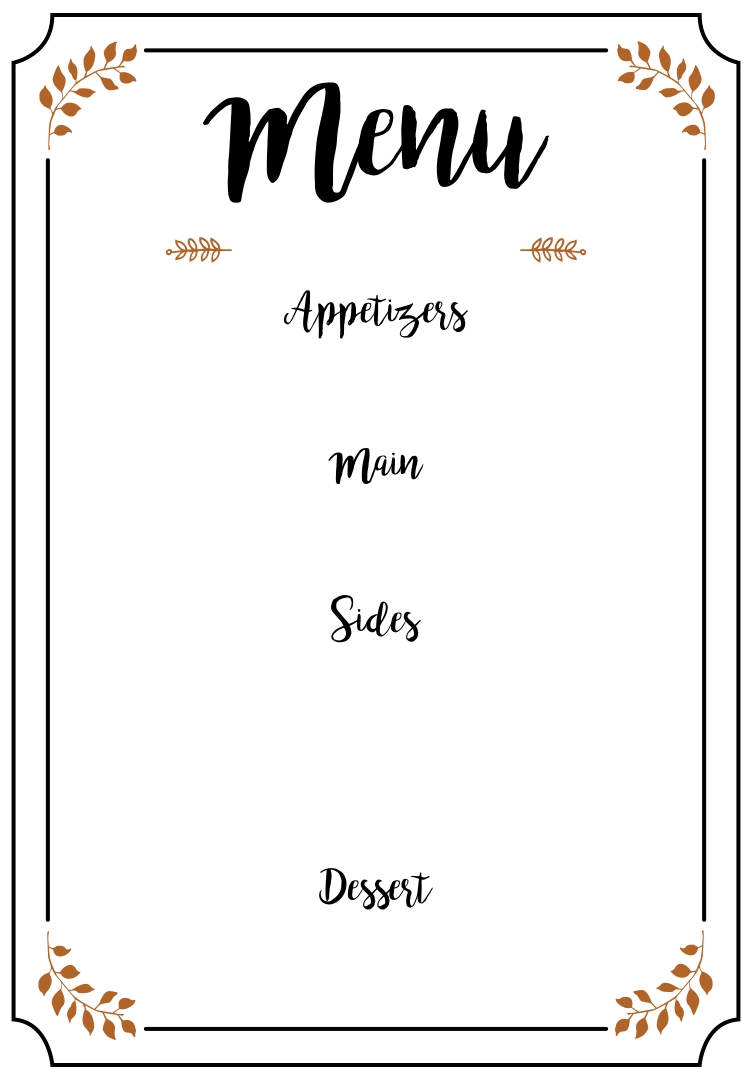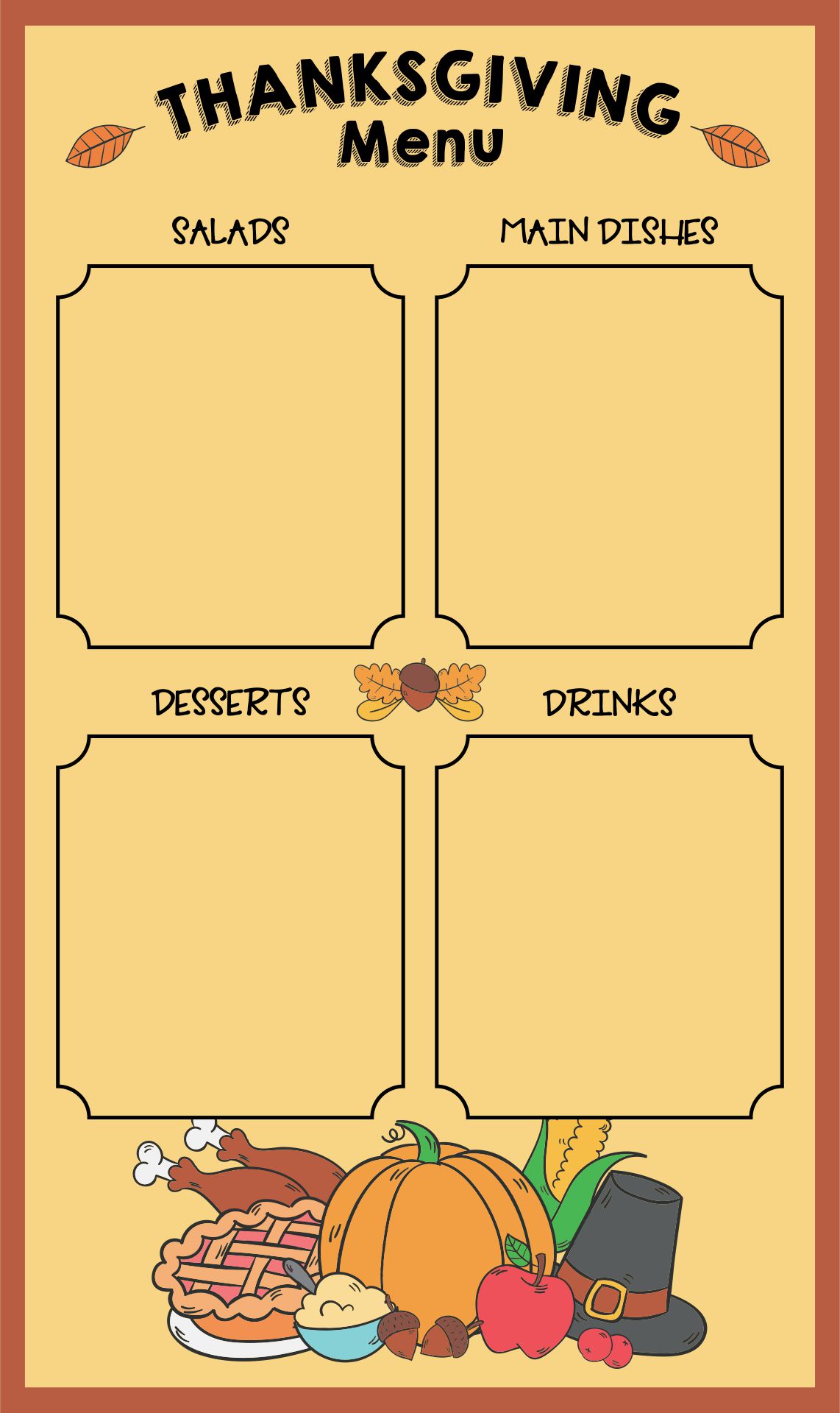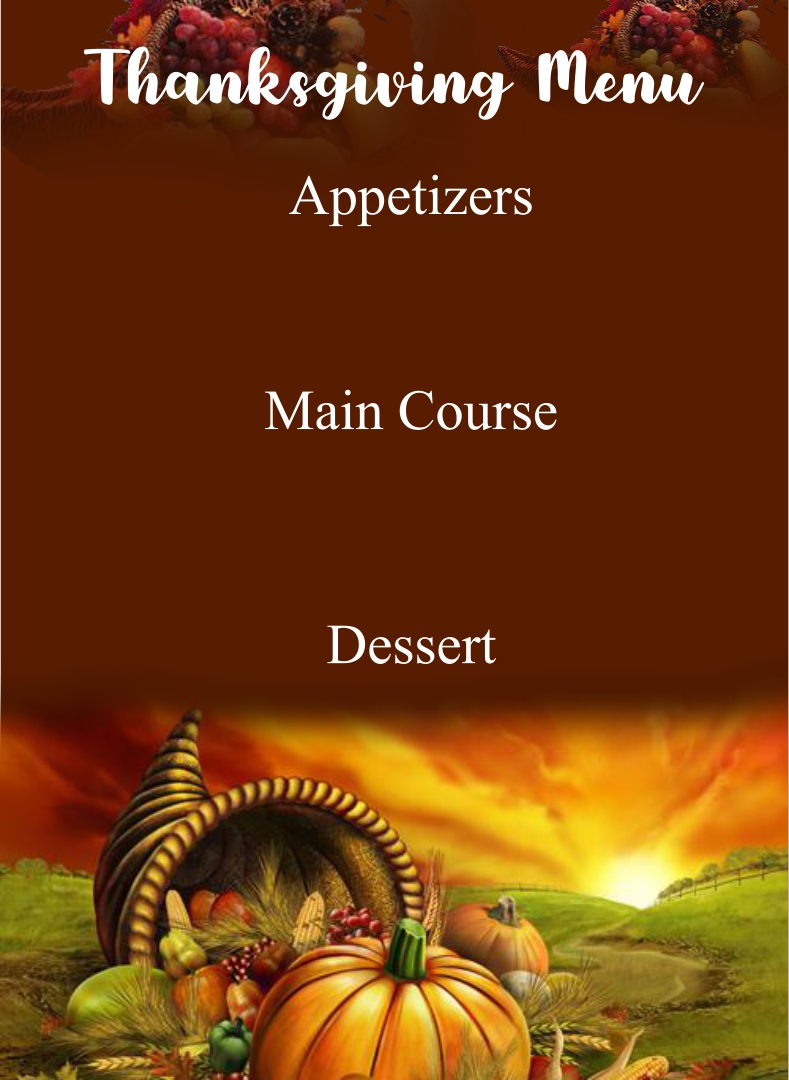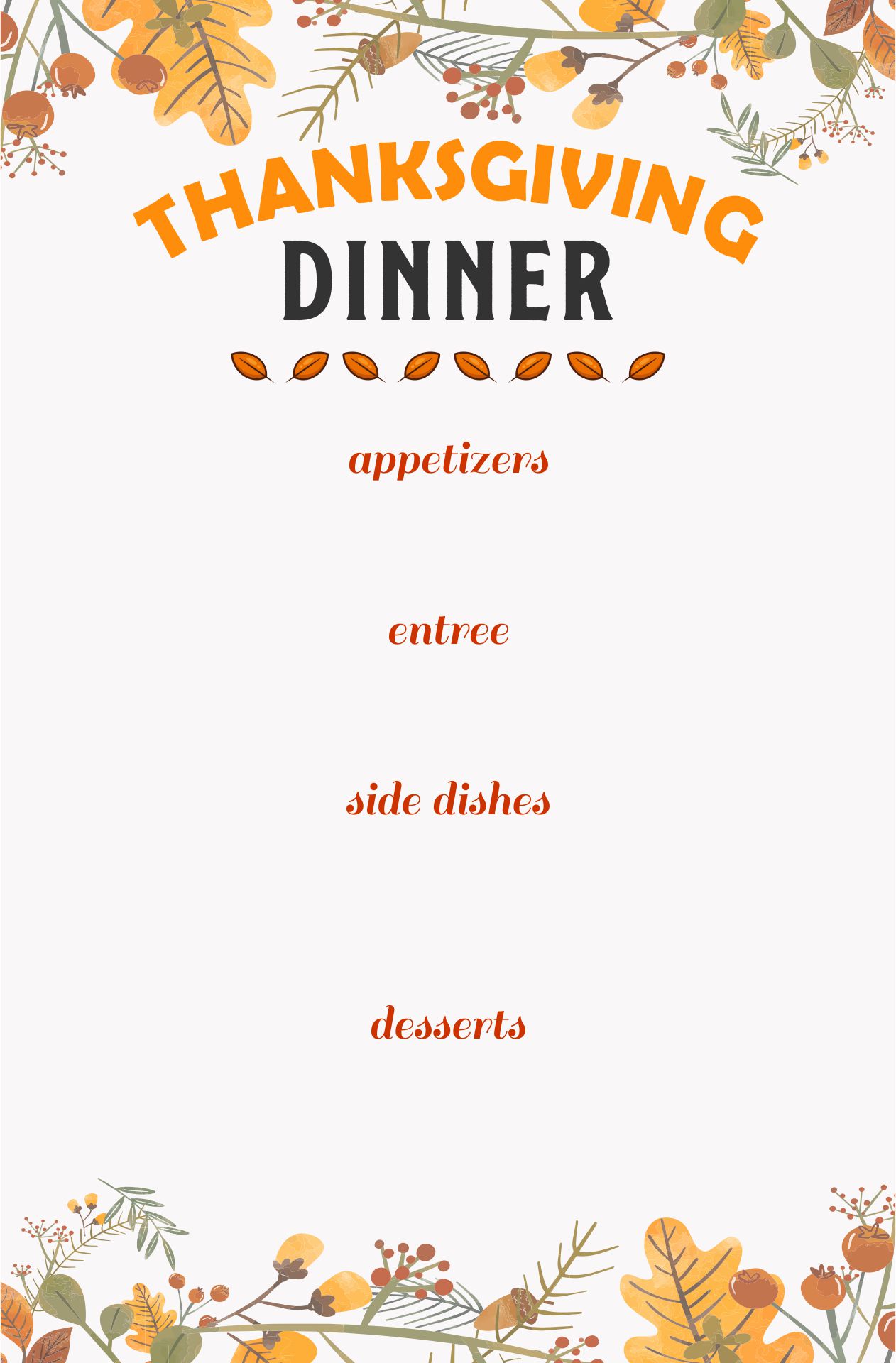 What is a Simple Thanksgiving Menu?
Preparing for a Thanksgiving dinner can take a lot of effort and time. Nowadays, not everyone has the time and energy to do that. You may also want to celebrate Thanksgiving on your own without inviting anyone else. Therefore preparing a full thanksgiving menu is unnecessary.
But you can still celebrate the spirit of thanksgiving by preparing a simpler menu such as mashed potato, fresh salad, cornbread, and pumpkin pie. For the turkey, you can try several thanksgiving turkey recipes that you can cook using a slow cooker. It will save you a lot of time and energy and make Thanksgiving dinner preparation feel a lot easier. You can even replace some of the menus such as cook chicken instead of turkey and serve pudding instead of pumpkin pie.
---
More printable images tagged with: