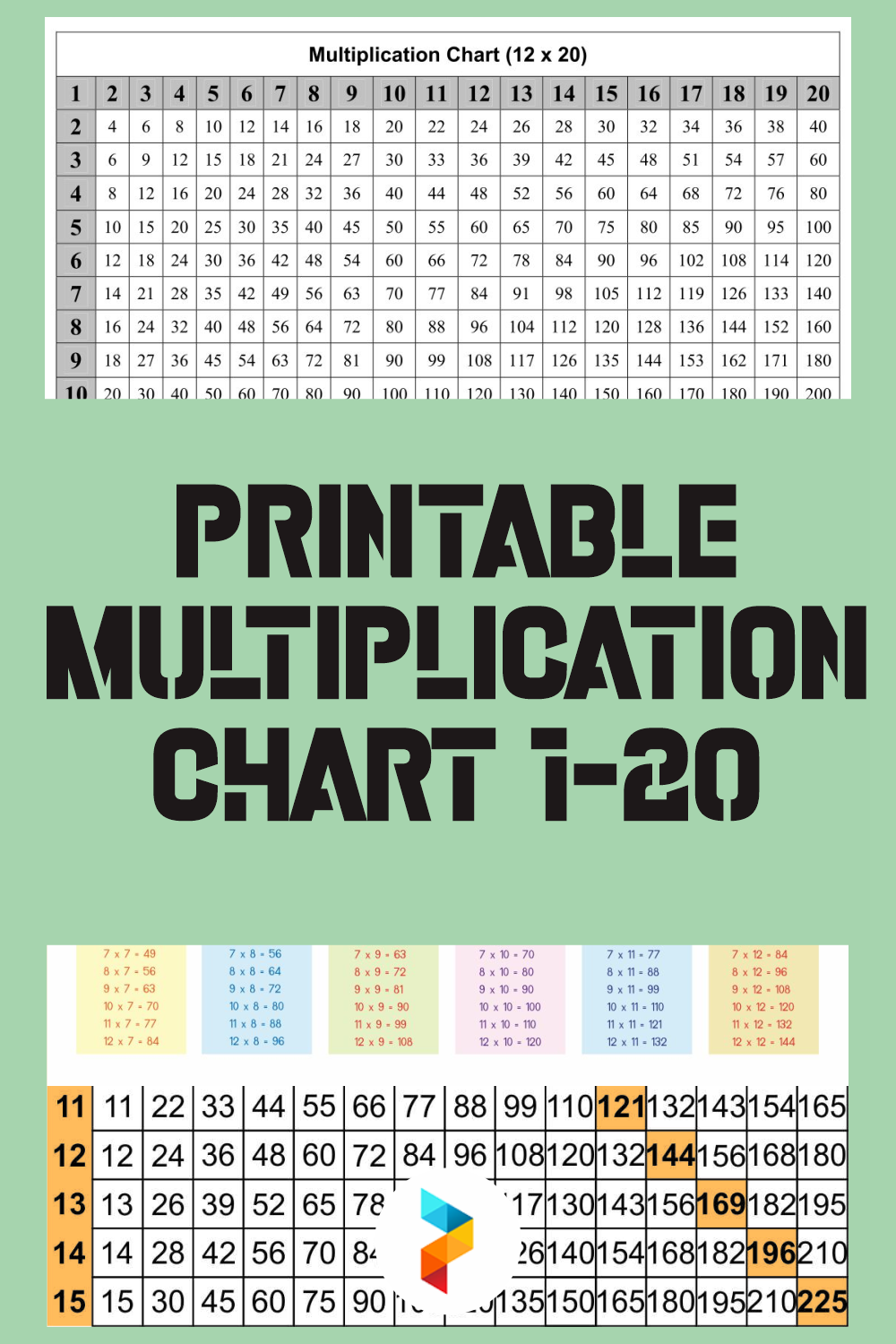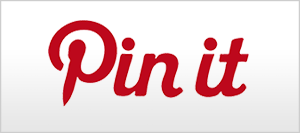 Printable Multiplication Chart 1-20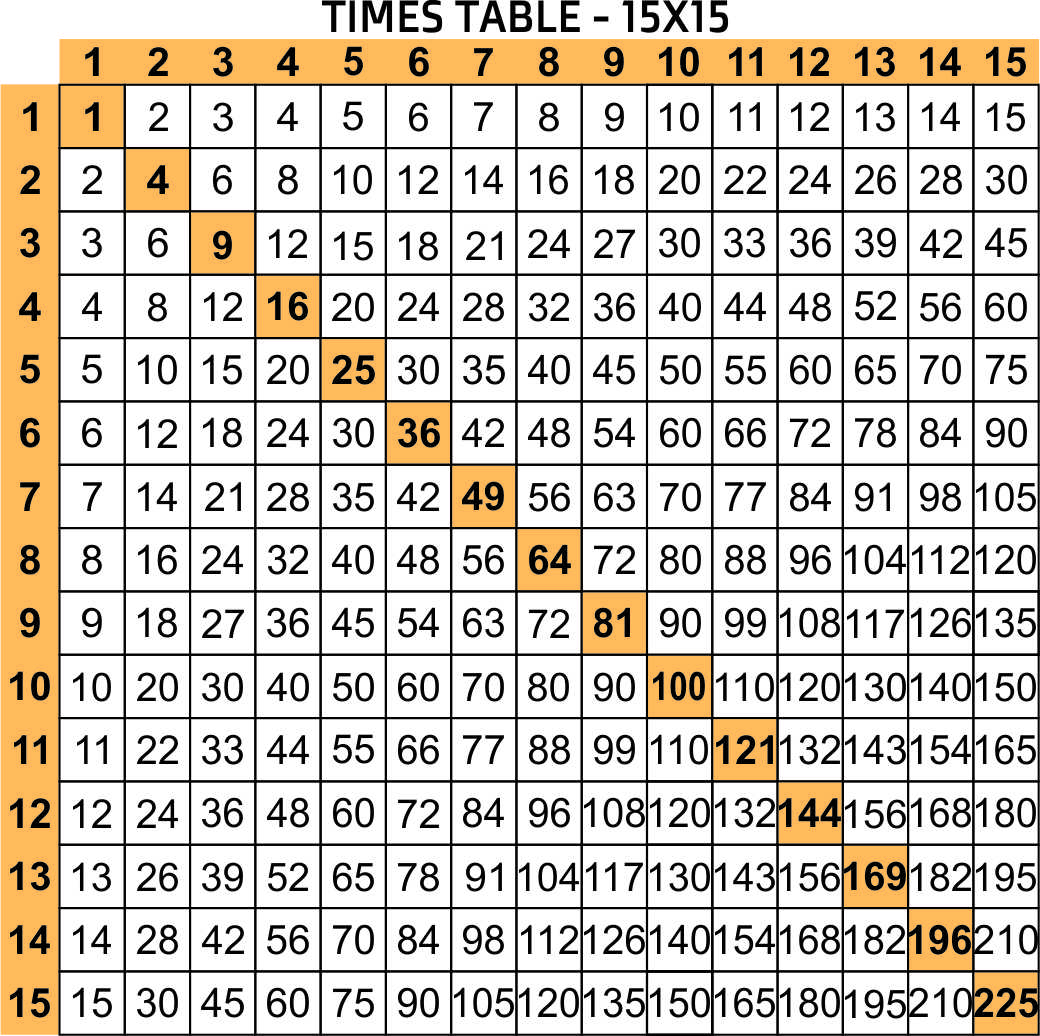 Does the multiplication chart need to be in high resolution?
Multiplication charts are additional tools for children to process the multiplication process in math and some other basic calculation operations. Since charts require a clear look to make them easier and more comfortable to use, if you have the ability to get high resolution from the chart file it will be better. Many multiplication charts that have been neatly wrapped for sale have this quality because it will match the price offered by the seller.
Is it effective to use a multiplication chart 1-20?
Using multiplication charts requires definite objectives and requirements, so you can choose what kind of chart you need. In each version of the chart that is made, there will be a distinguishing element. For example, there is a multiplication chart made for the multiplication scale 1 to 10. There is also a chart created for the multiplication scale 1-20. On a bigger scale as a multiplication chart 1-20, the users can easily have effectiveness. This is because only with one paper can complete the bigger knowledge needs to be achieved by using a multiplication chart.
How to make a multiplication chart 1-20 more interactive?
Not everyone is able to use multiplication charts well. Especially for children who do not like math beforehand, they will find this chart too busy and difficult to use even though it is not. In order to attract children's attention and make it more interactive, you can use some elements that are considered fun by children. An example is using play activities using the multiplication chart 1-20. Matching games can be packaged in groups and individually. The point is that children do not realize that they are doing the learning process and do not feel overwhelmed. This method is a good form of interaction and an appropriate approach.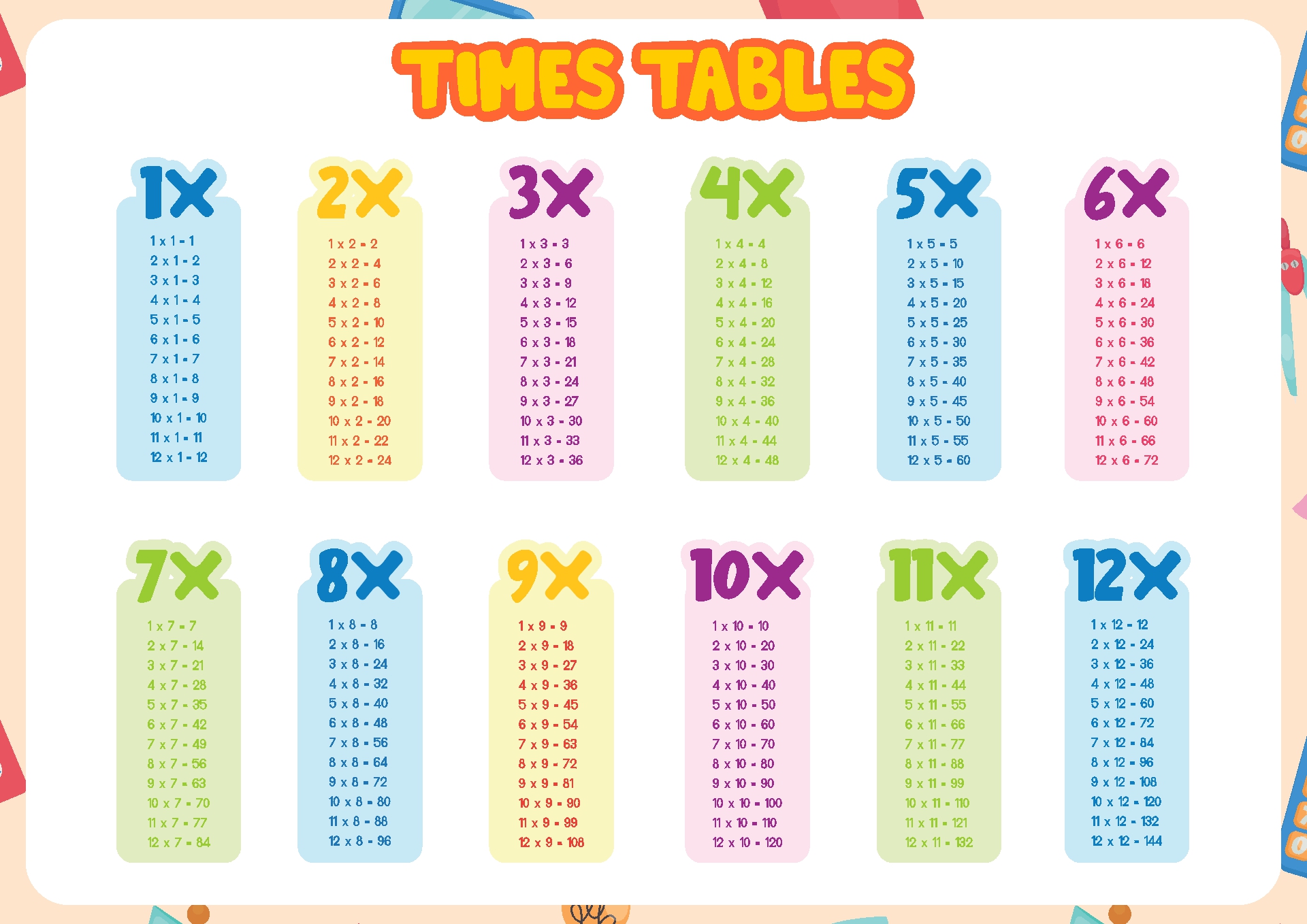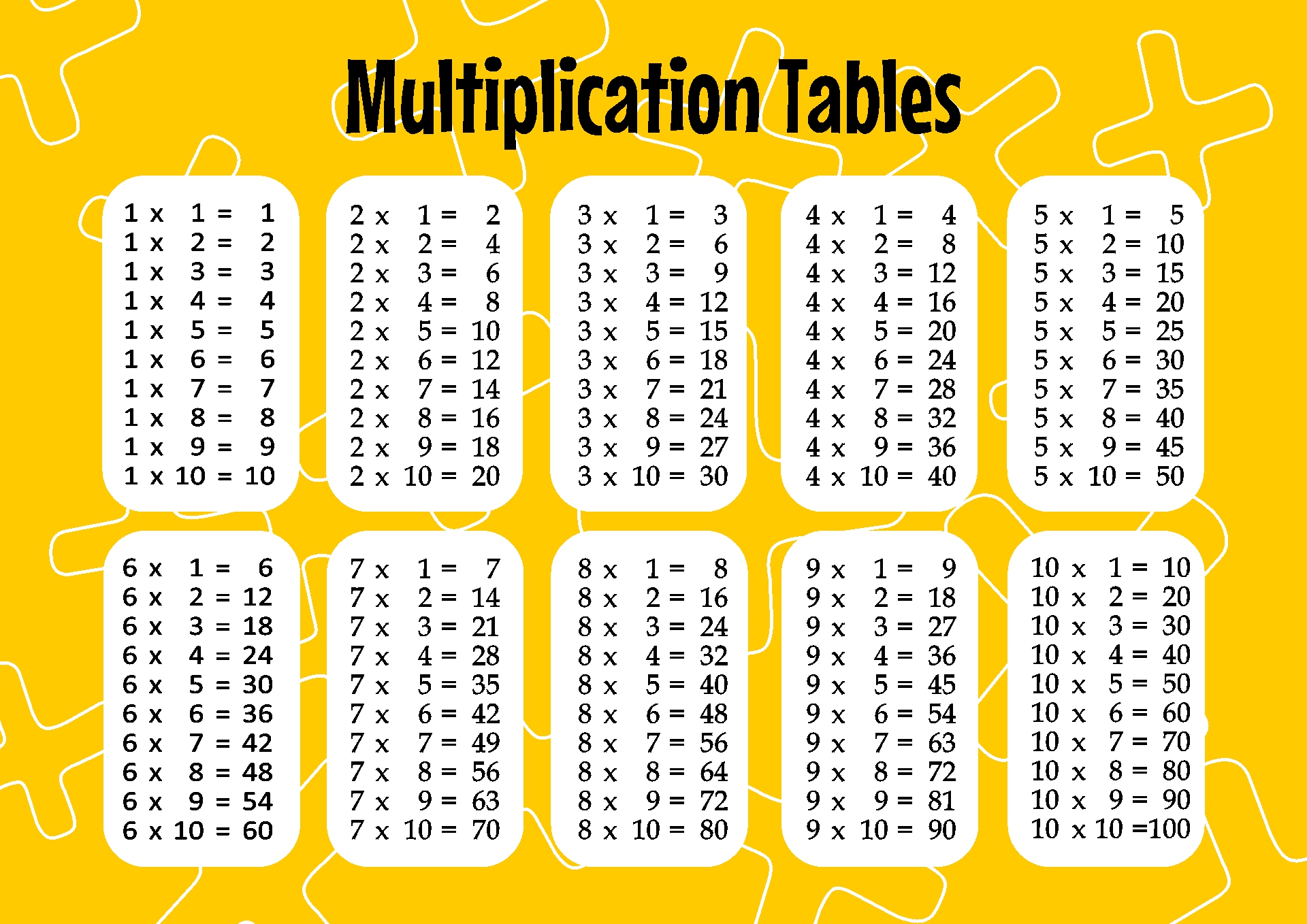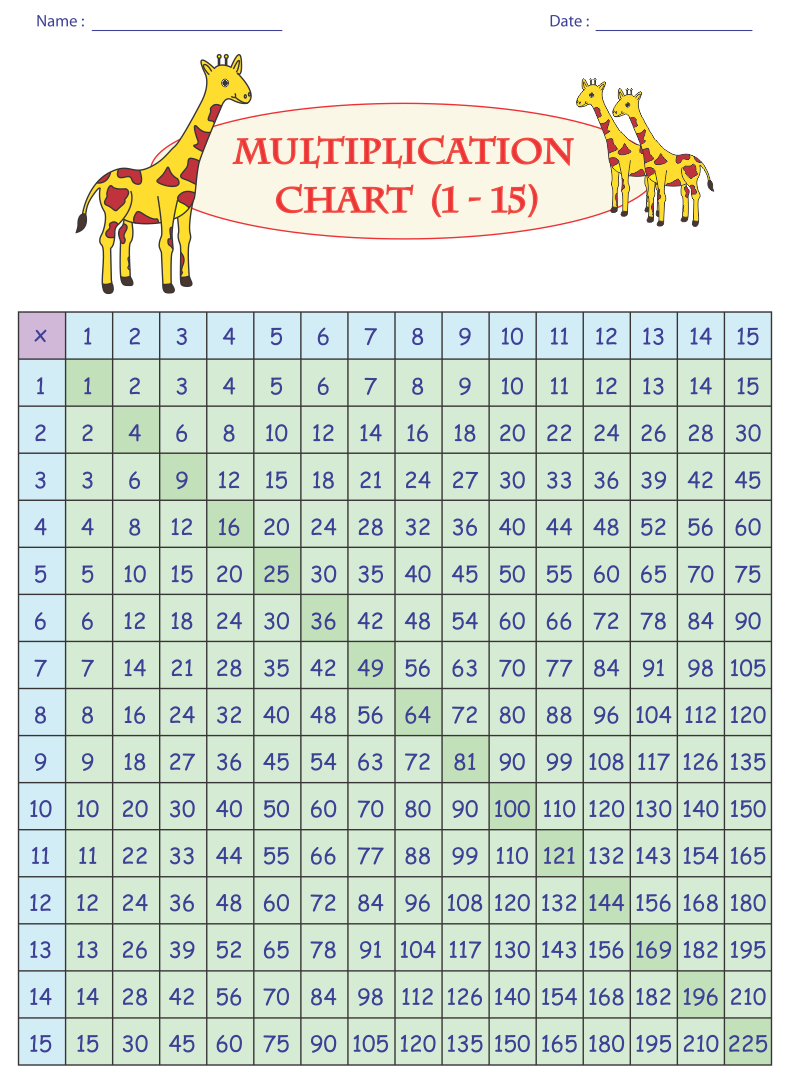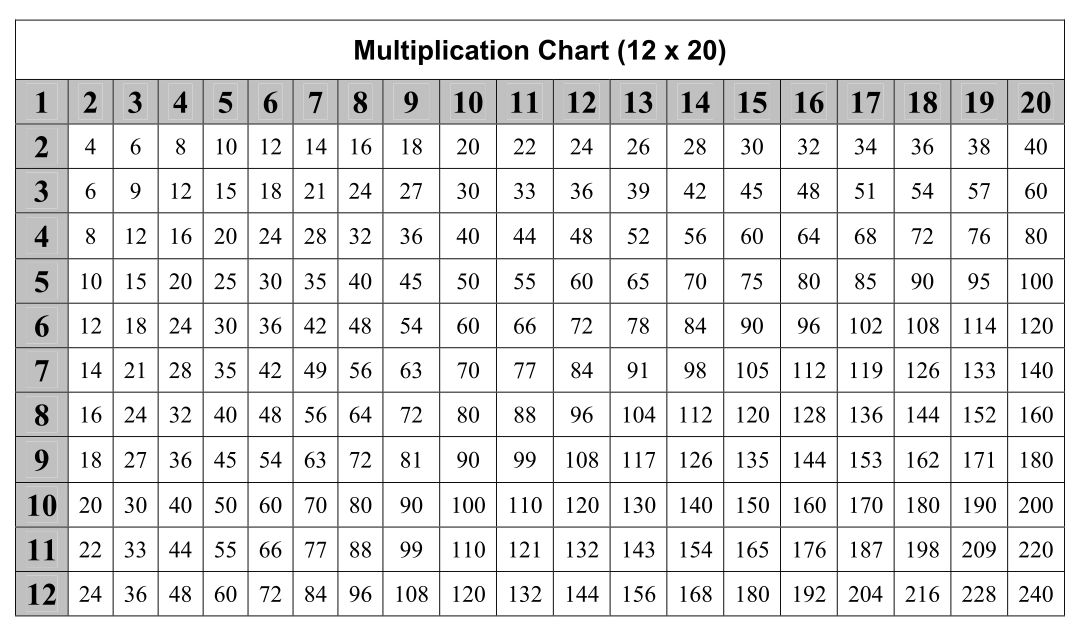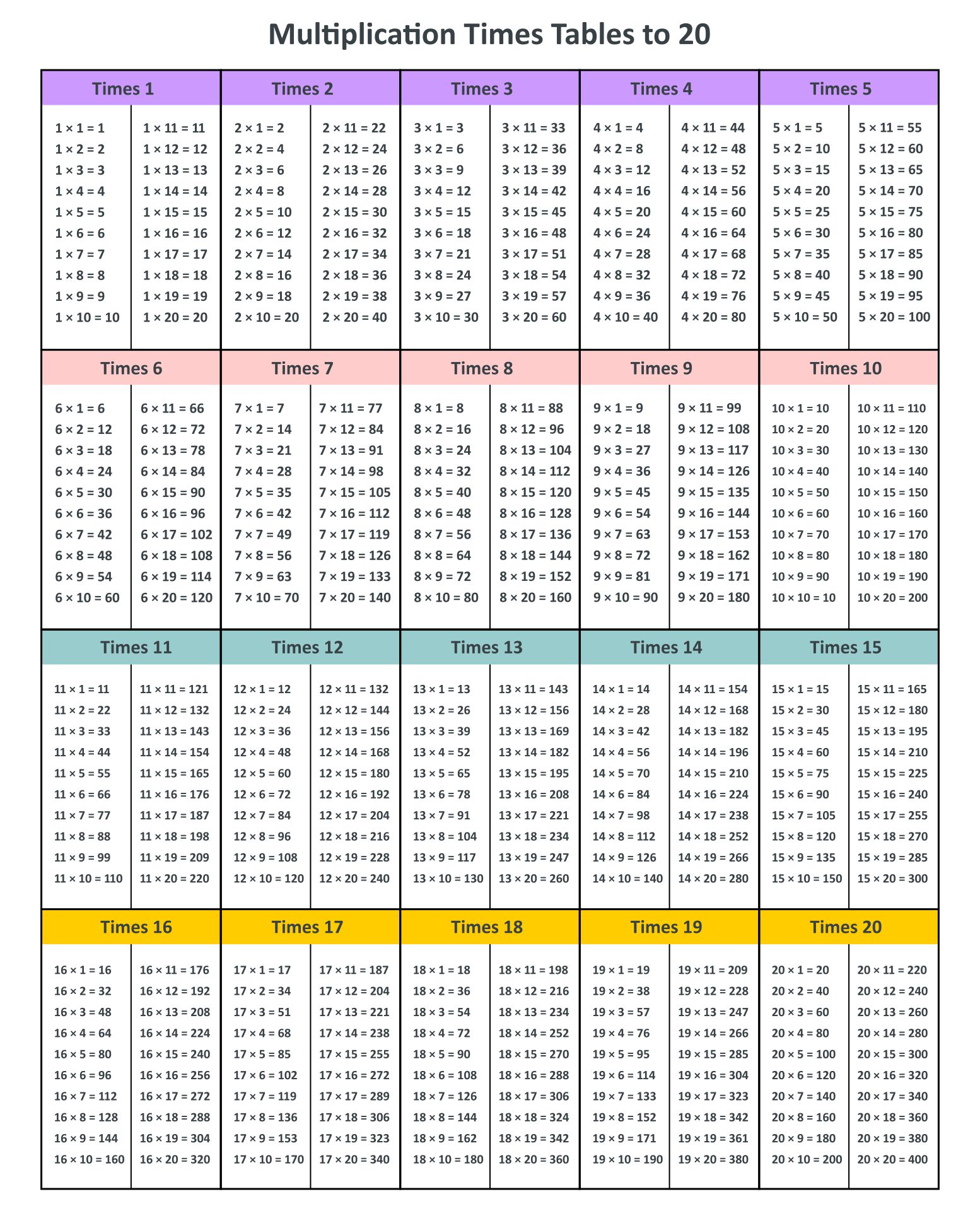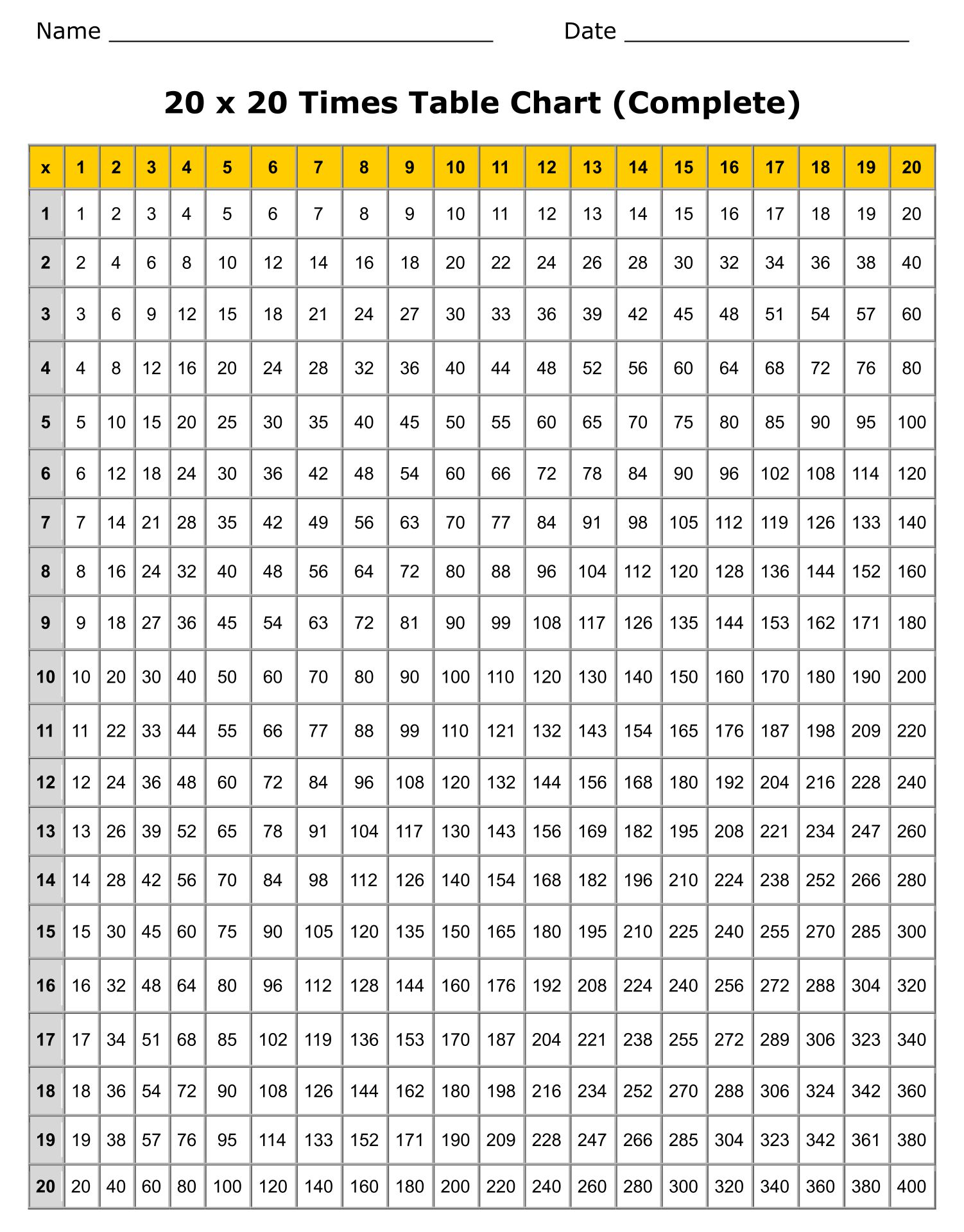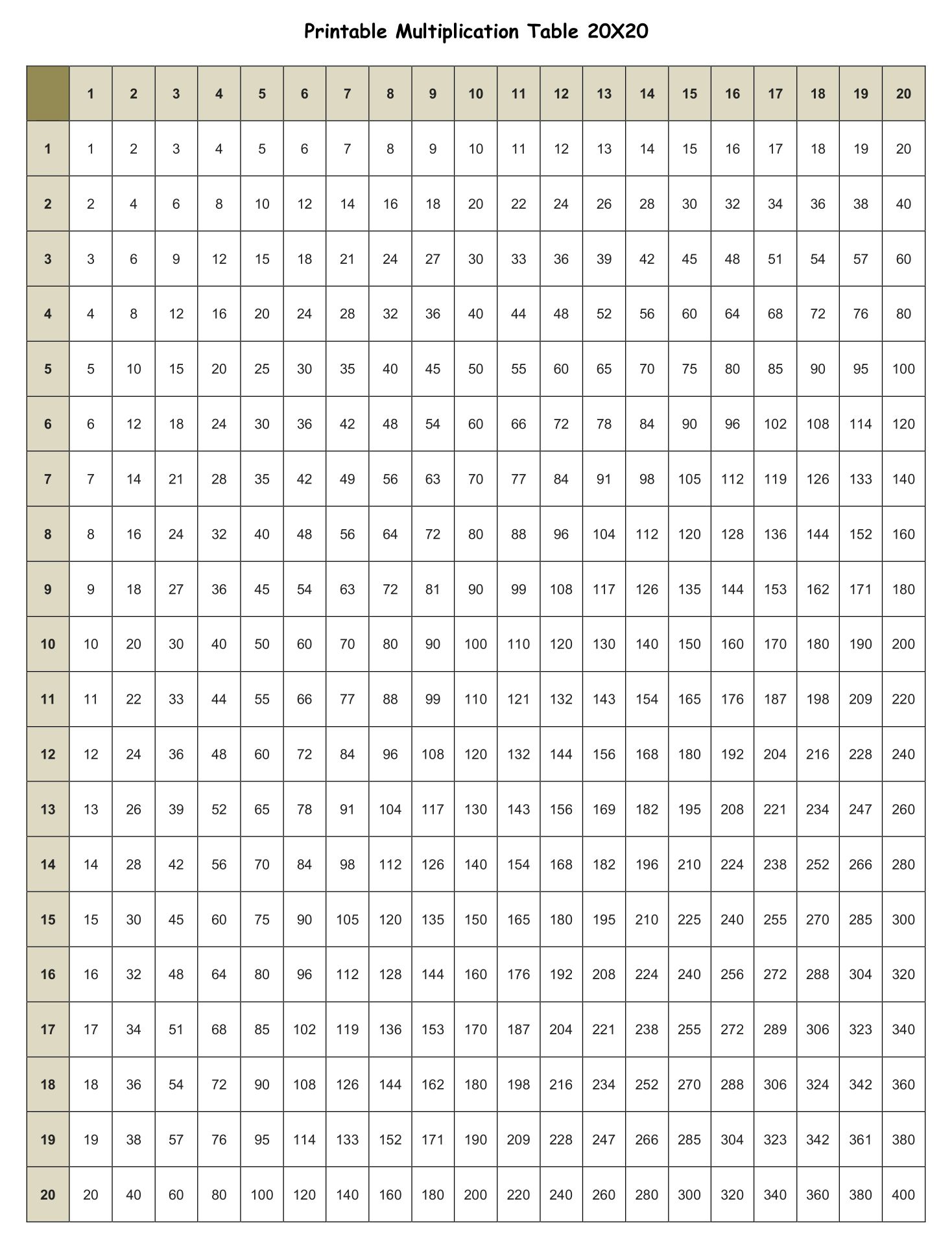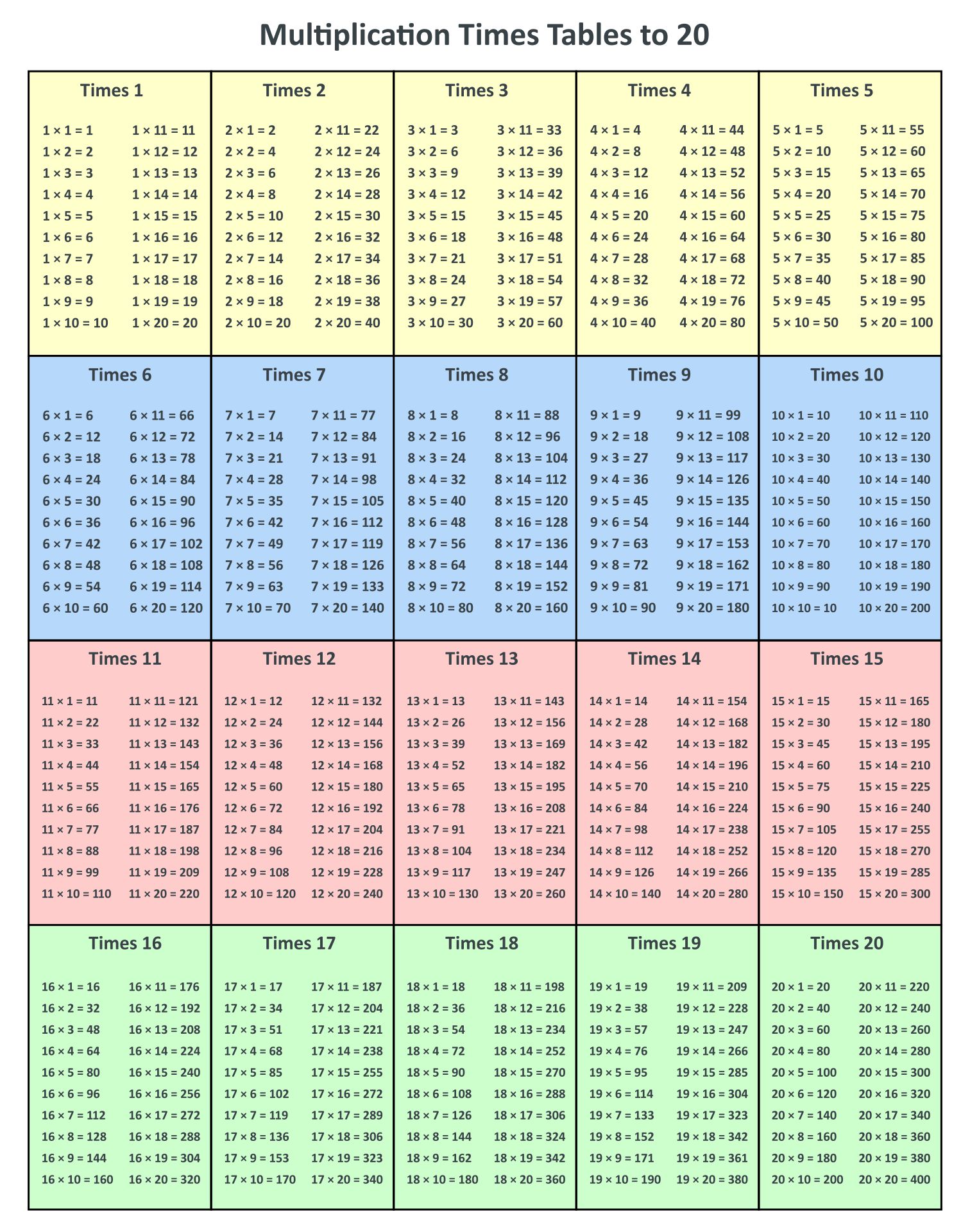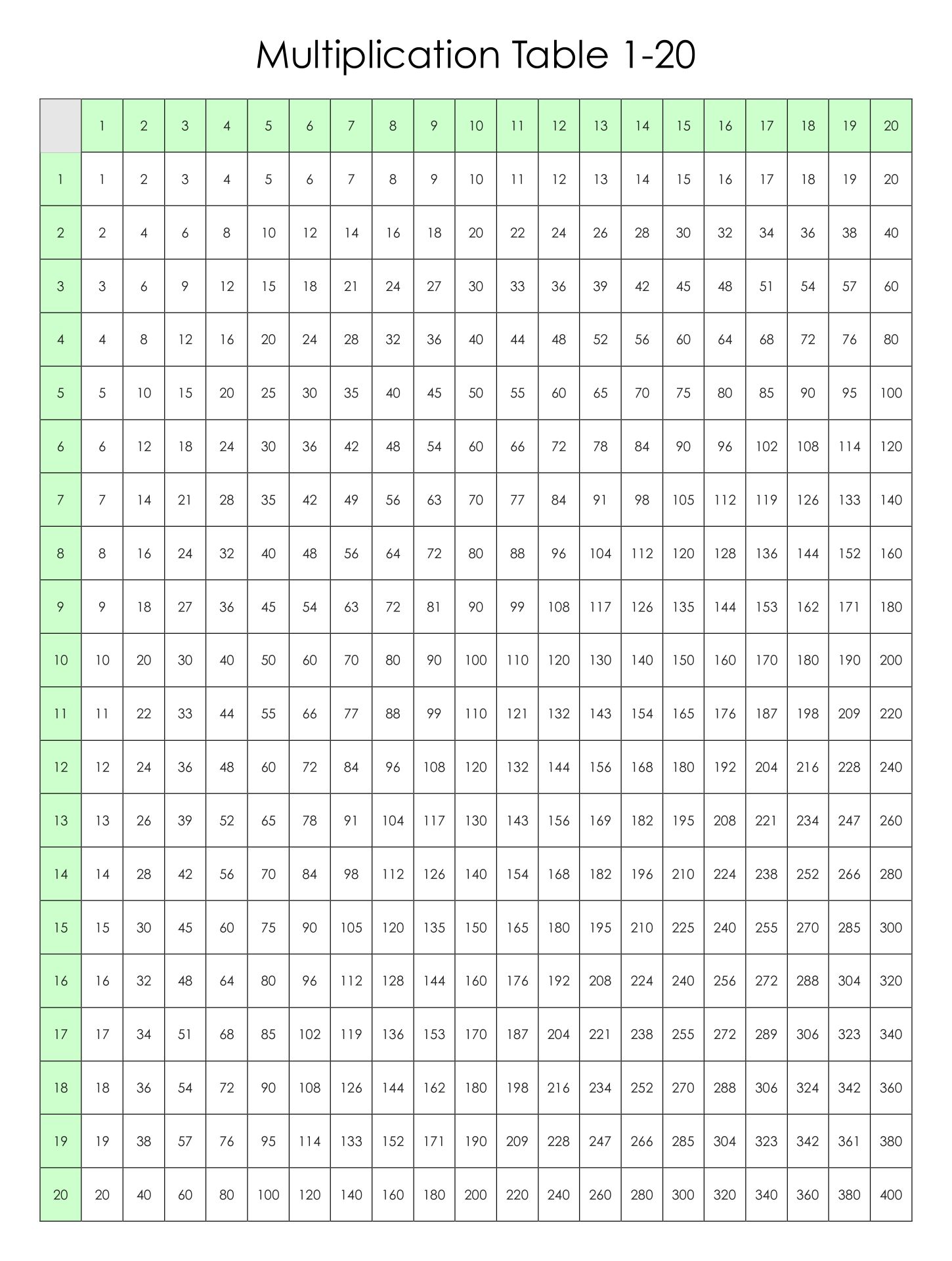 Can I use a multiplication chart as a worksheet?
If the play method gets the kids lulled and doesn't take multiplication charts seriously, you can package them into worksheets. The point of worksheets is that they have tasks that need to be completed. In this section of the task, you can fill in the blanks multiplication chart as worksheets. By balancing play and being serious about learning, children will slowly understand the purpose of the learning process. Of course, after they got through it. To create multiplication charts as worksheets, you can create your own or use templates provided by many sources online and offline.
---
More printable images tagged with: