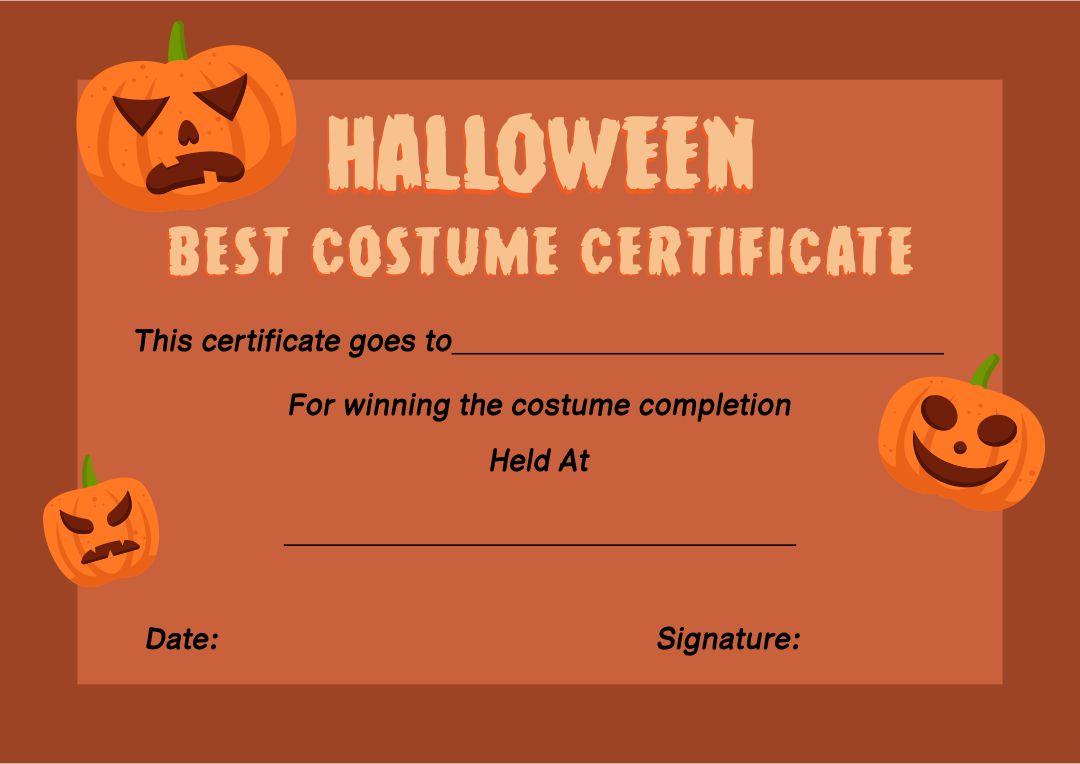 What is the meaning of the Halloween certificate?
Halloween certificate is a document that is given when someone is in an activity on Halloween day that involves more than one person. In this case, there is competition for certificates. If the certificate used in formal documents proves that the person has qualifications that deserve an award, on the Halloween certificate, the main point remains the same, namely appreciating the achievement of receiving the certificate but we do it in the fun ways.
What does a Halloween certificate contain?
The contents of the Halloween certificate are important elements that can provide information related to activities that have been carried out, and why the person deserves to get a Halloween certificate. These elements are the supporting designs in the sheets. The design used to colour the nuances of Halloween is something creepy and iconic at every Halloween held. The next element which is equally important as design is writing. Not in long writing, but it can explain what kind of award was received, for example as the best costume at the party. This article will provide space to fill in the name of the certificate recipient and also the congratulations on it. Not much different from the real certificate, right?
Does the Halloween certificate have templates?
In order to have and make the process of making Halloween certificates easier, you need the help of templates. Don't worry, because there are lots of templates available on the internet in different versions and variations. You can also get Halloween certificate templates without paying for them as some of them are free! it's just that, make sure you check the files carefully before downloading them. There are templates that are provided for free but are not of good quality, but there are also those that provide the best quality even though they are free.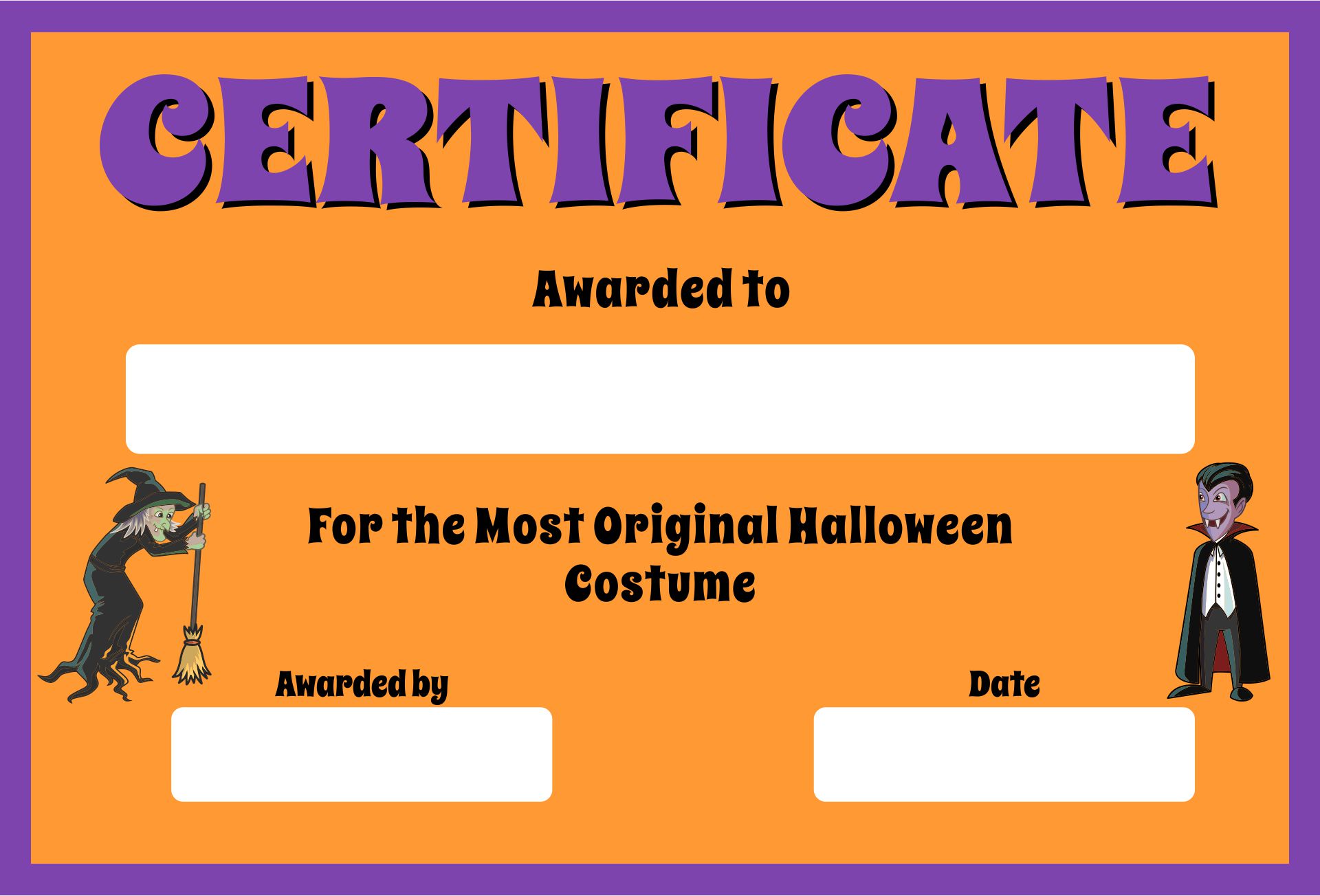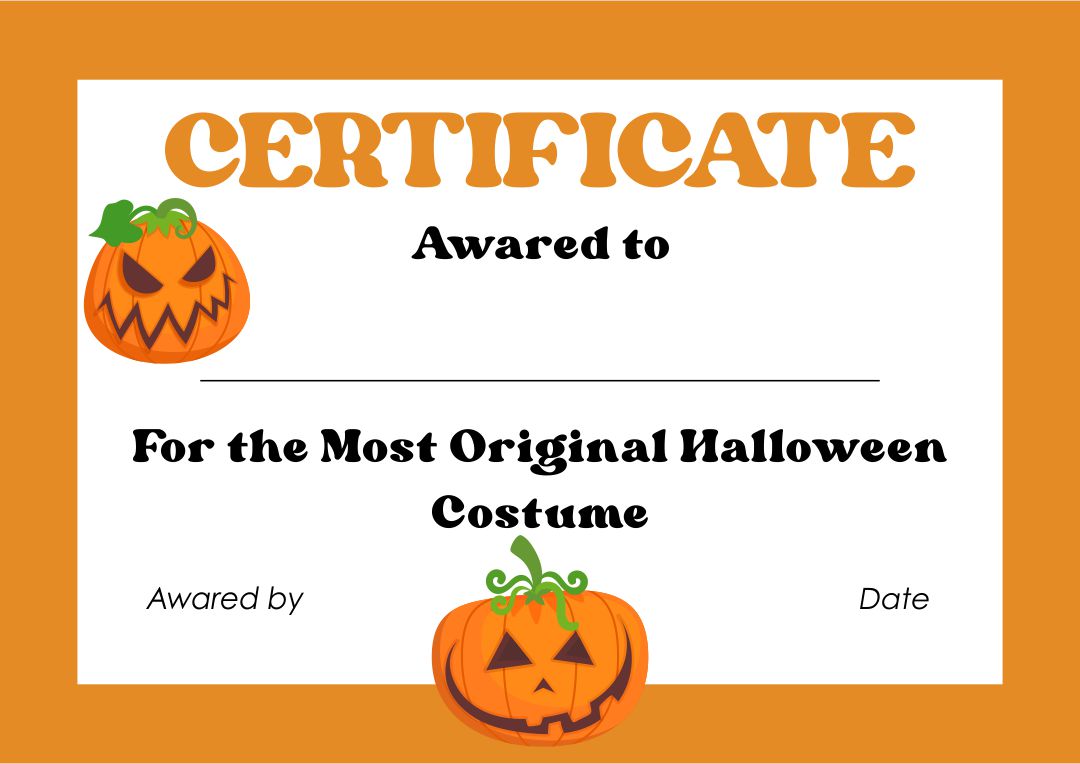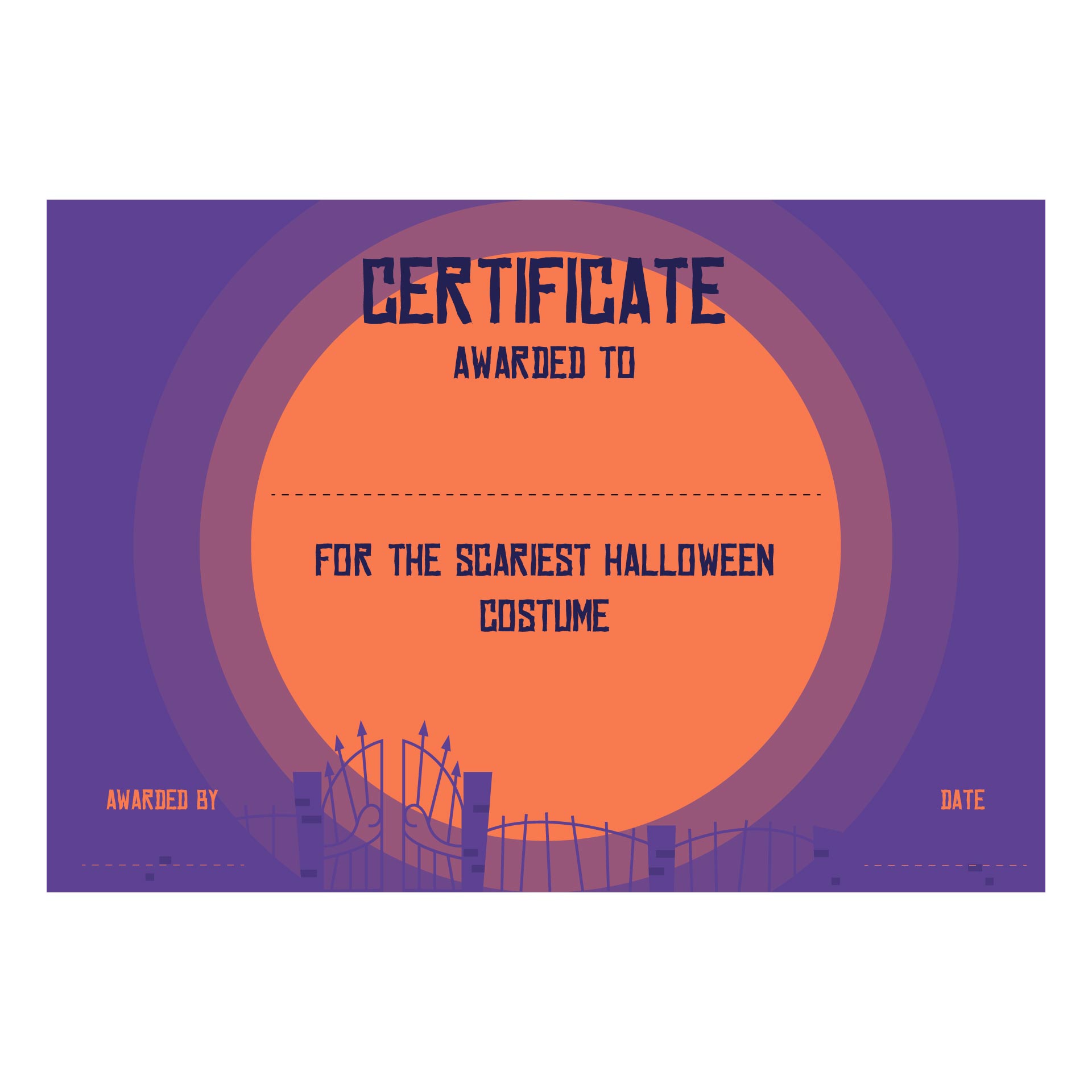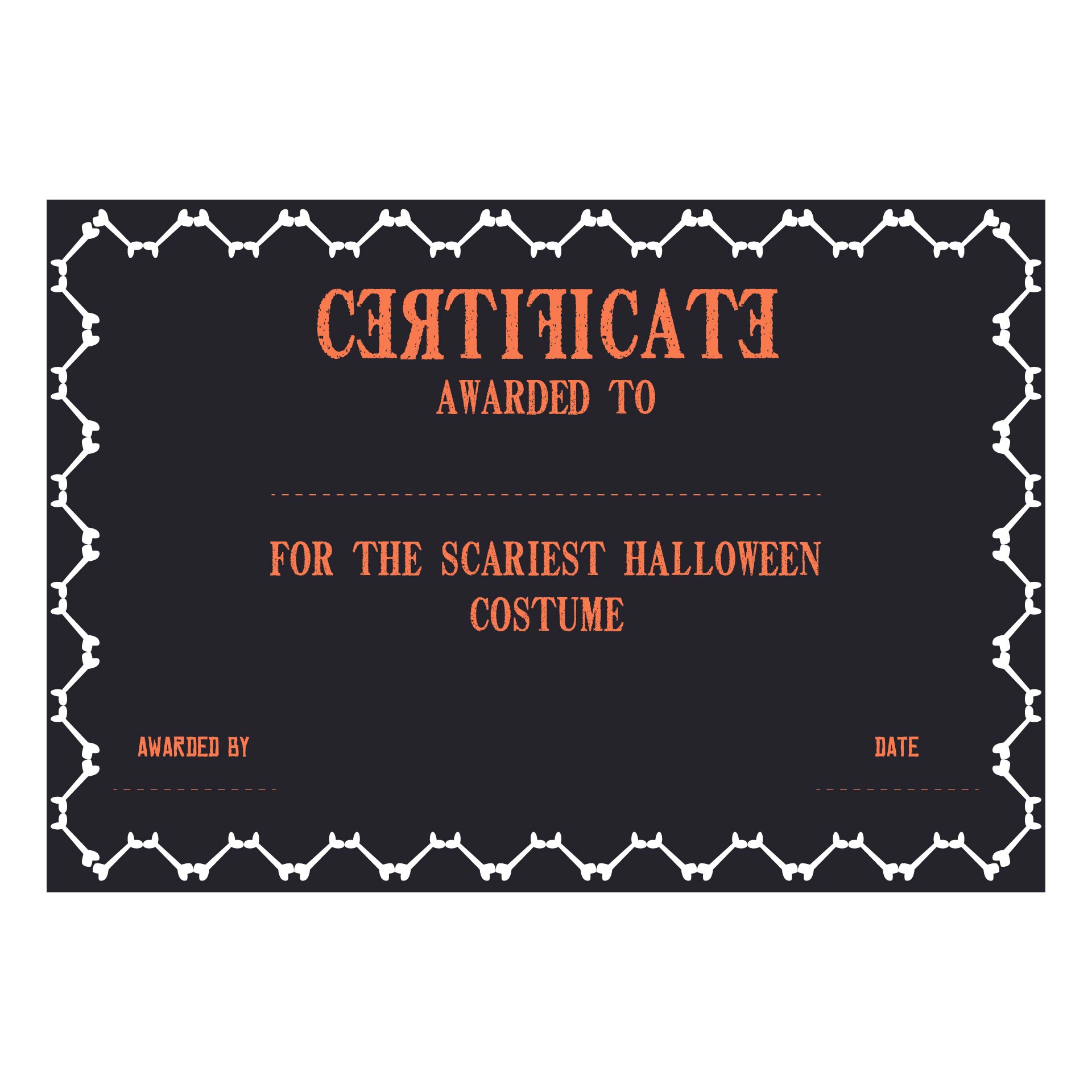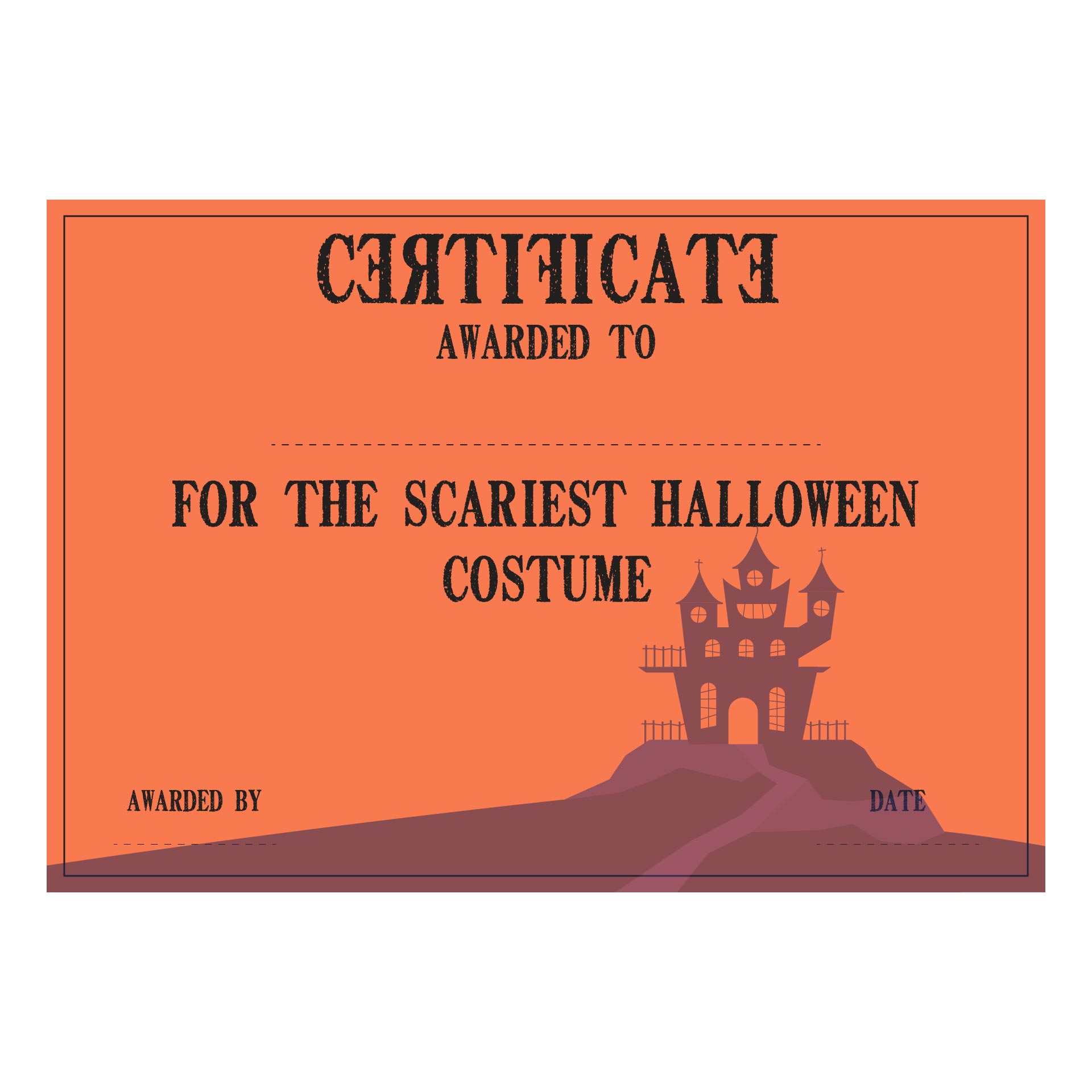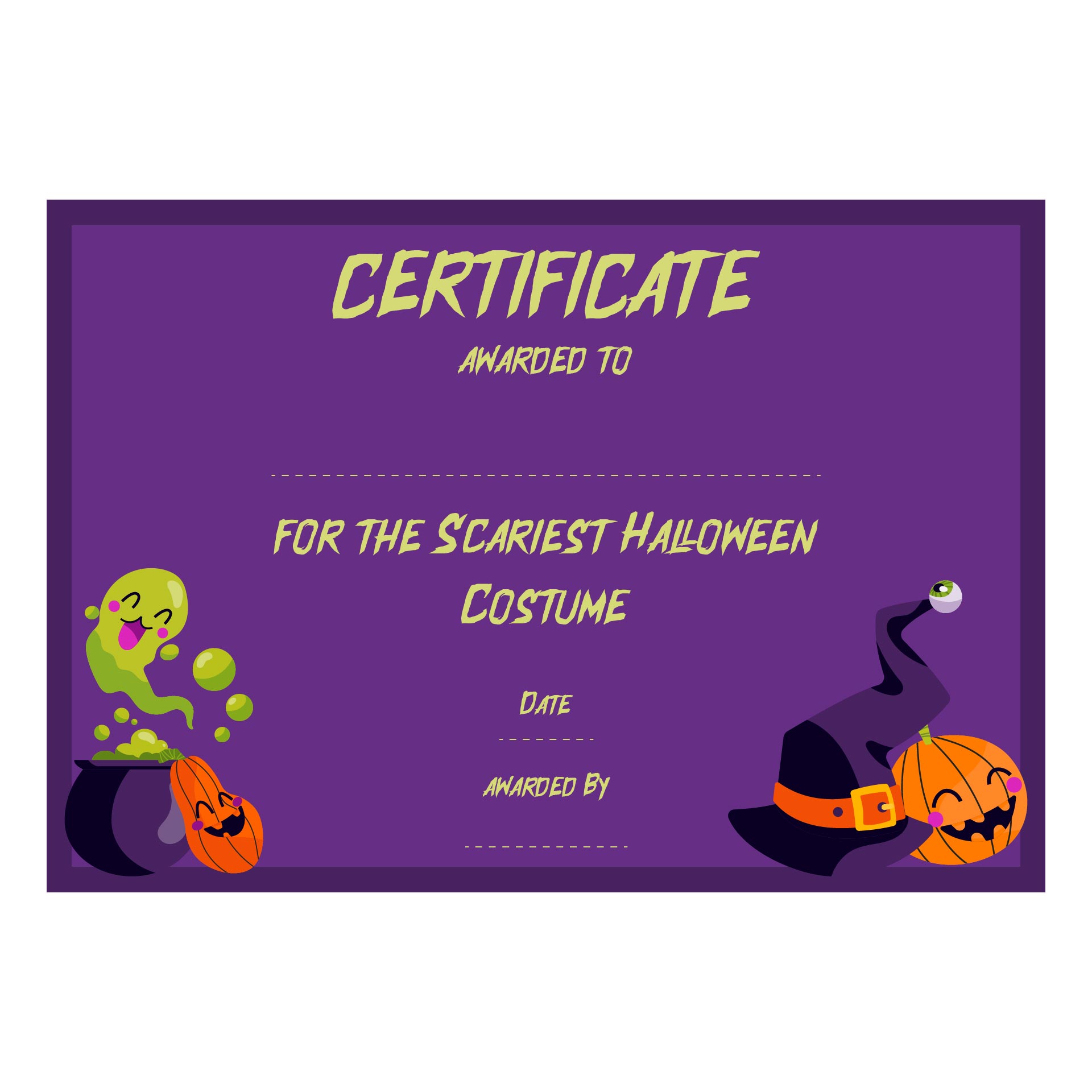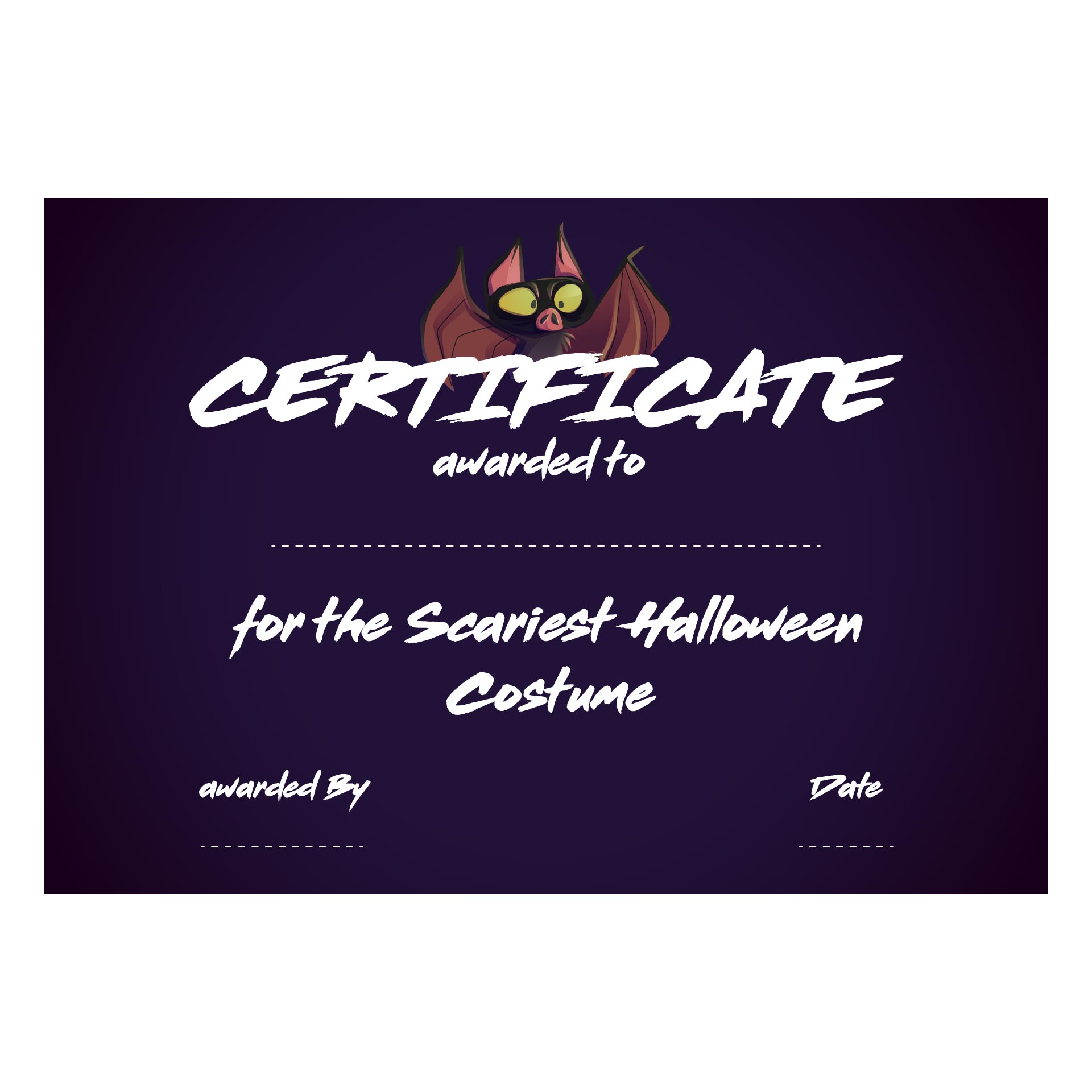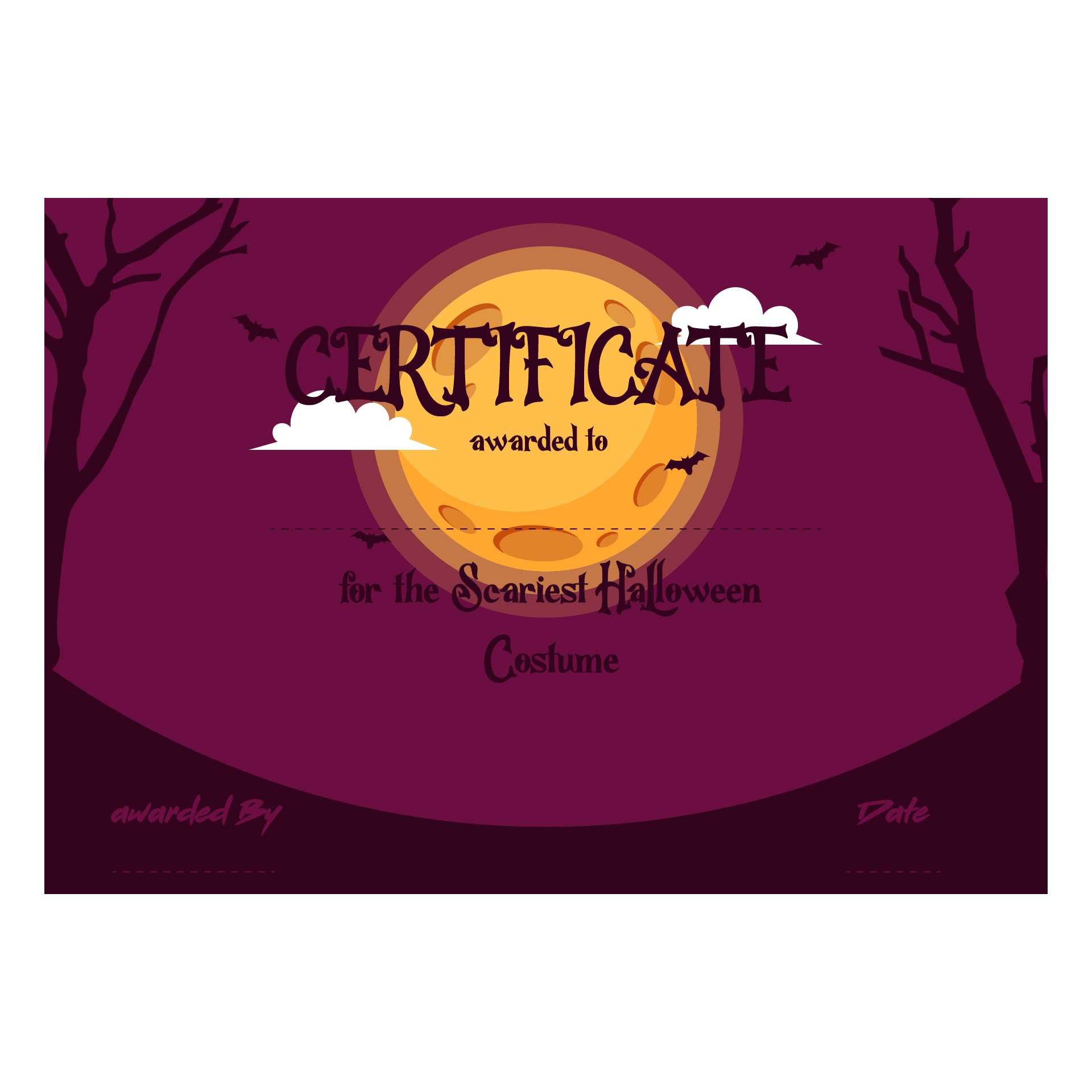 What can I do to make a difference in Halloween certificate templates?
Because templates are quite easy to get, it's not uncommon for these templates to have something in common with others. Not everyone likes the results of the equation, so some of them will edit the existing templates. You can do this too if you find templates with editable criteria in the description column. An example of a difference that you can make is by providing different textual content, different fonts, and even the main colour of Halloween certificate templates you can do using software that matches the template file.
---
More printable images tagged with: