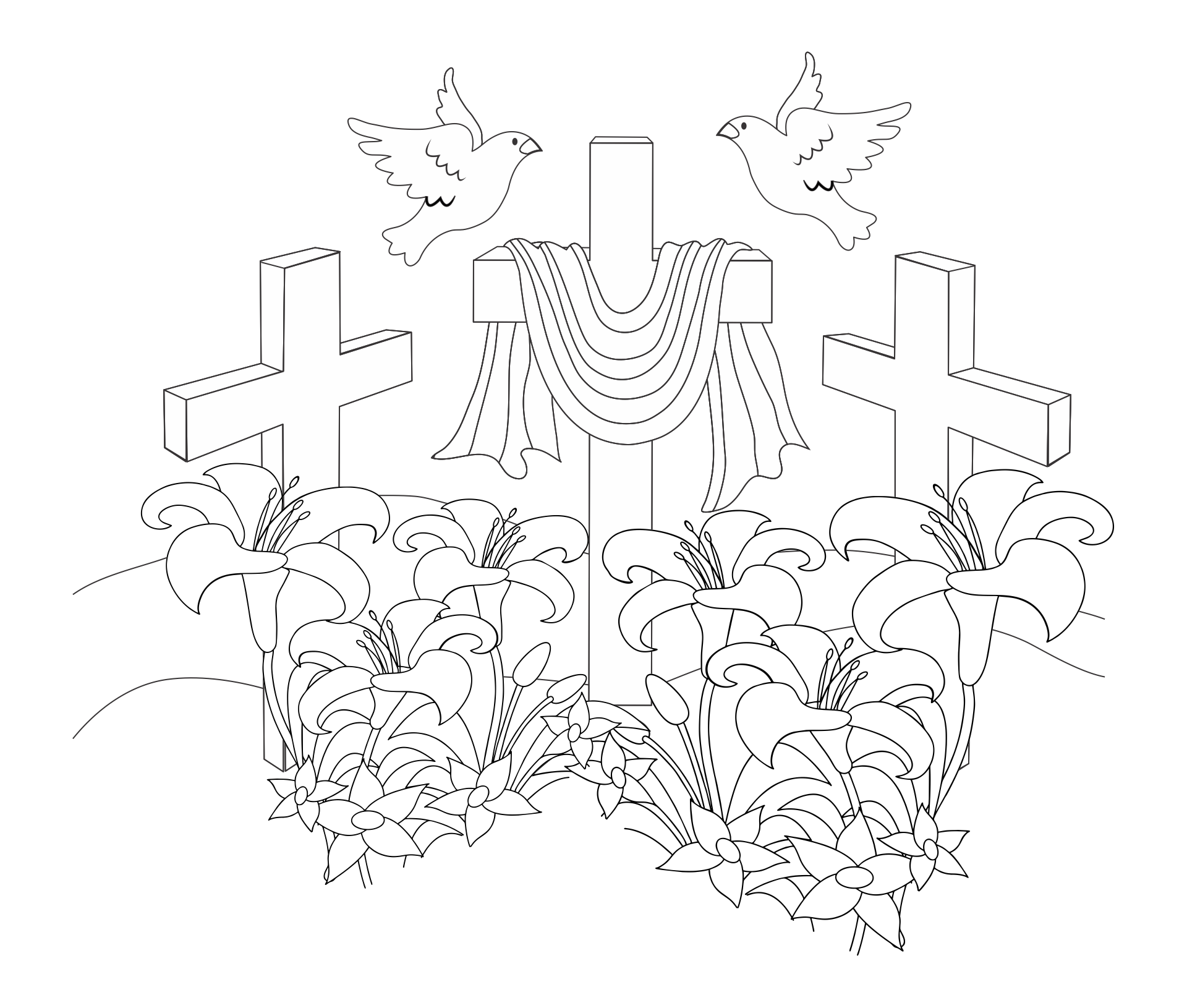 What's the meaning of the cross symbol?
The cross is another icon in the Christian faith that carry powerful messages of hope and love in commemoration of Christ's resurrection more than two thousand years ago. The cross represents the reality that God undertakes all of the work for Christians in terms of salvation. This Cross reminds them of Jesus Christ's suffering and sacrifice. Because of the sins committed by humans, the Lord Jesus had to shed blood.
According to the Christian story, he was crucified to save Christians from eternal damnation. To commemorate Christ's return, the Easter Cross is decorated with beautiful flowers. The Easter cross represents both resurrection and crucifixion. Because of the story behind this symbol, the cross not only becomes an Easter symbol but also a Christian symbol.
What's the design of Easter cross coloring pages?
Easter is a religious event celebrated by Christians. To commemorate this day, Christians must follow several traditions, such as attending church. Many churches use Easter flowers or special ceremonial banners to decorate their worship venues. Some churches follow the sacrament of baptism, which is a symbol of new life in Christ, while others do not. Aside from religious customs, some individuals organize pleasant activities to commemorate it. Easter crafts include egg hunting, painting eggshell, decorating an Easter tree, building an Easter wall decoration, and more. Easter is often a good time to complete school projects for students. Coloring is an option for them. To complete this project, the instructor must first develop an Easter template. Using an Easter cross as an Easter template coloring page is a fantastic idea.
The Easter cross symbol is frequently connected with Easter lilies. You may draw the cross while using Easter lilies as details. It can be a combination of lilies forming an Easter cross, a cross with lilies on top, Easter lilies as a border, and a cross with lilies ties. In addition to the lily, an Easter egg can be used as a cross ornament. These can be eggs with a cross symbol on them, a combination of Easter egg shapes with a cross, a cross with an egg pattern, or an egg with a cross tag. Tags with the words "He has Risen" can also be used as Easter cross ornaments. You can arrange the tags as if they were written on the cross, or you can detach them from the cross but keep them in the same background. Palm leaves are another Easter motif that can be used as a cross decorating template. You can combine the palm leaves with Jesus' white fabric.
You can also mix and match numerous Easter symbols, such as the cross with Easter lilies and tags, the cross with lilies pattern mixed with palm leaves design, and the Easter cross combined with Easter egg and bunny. These are the Easter cross coloring pages template design that may have inspired you to create coloring pages for your students. Elaborate your creativity by making a different combination through the pattern.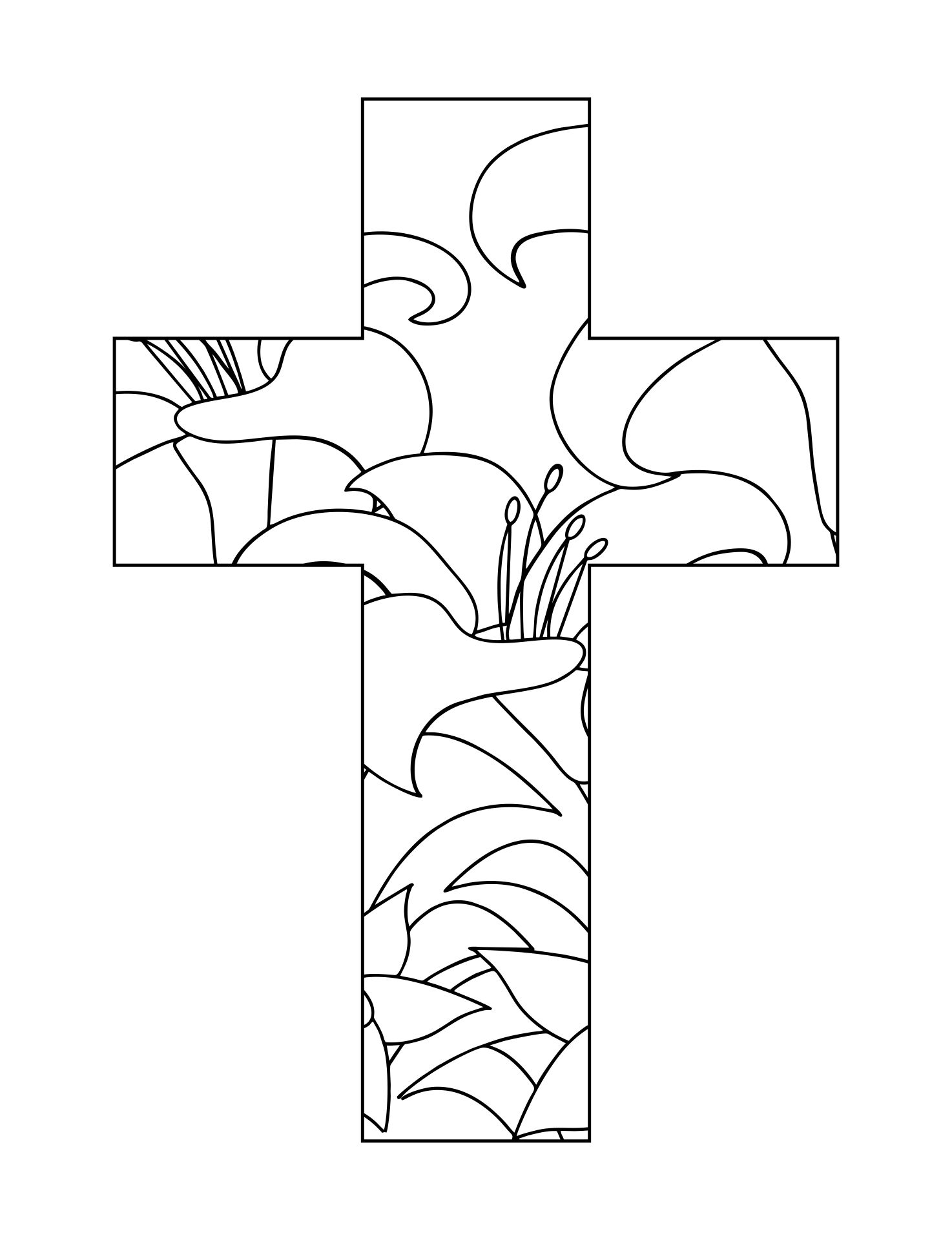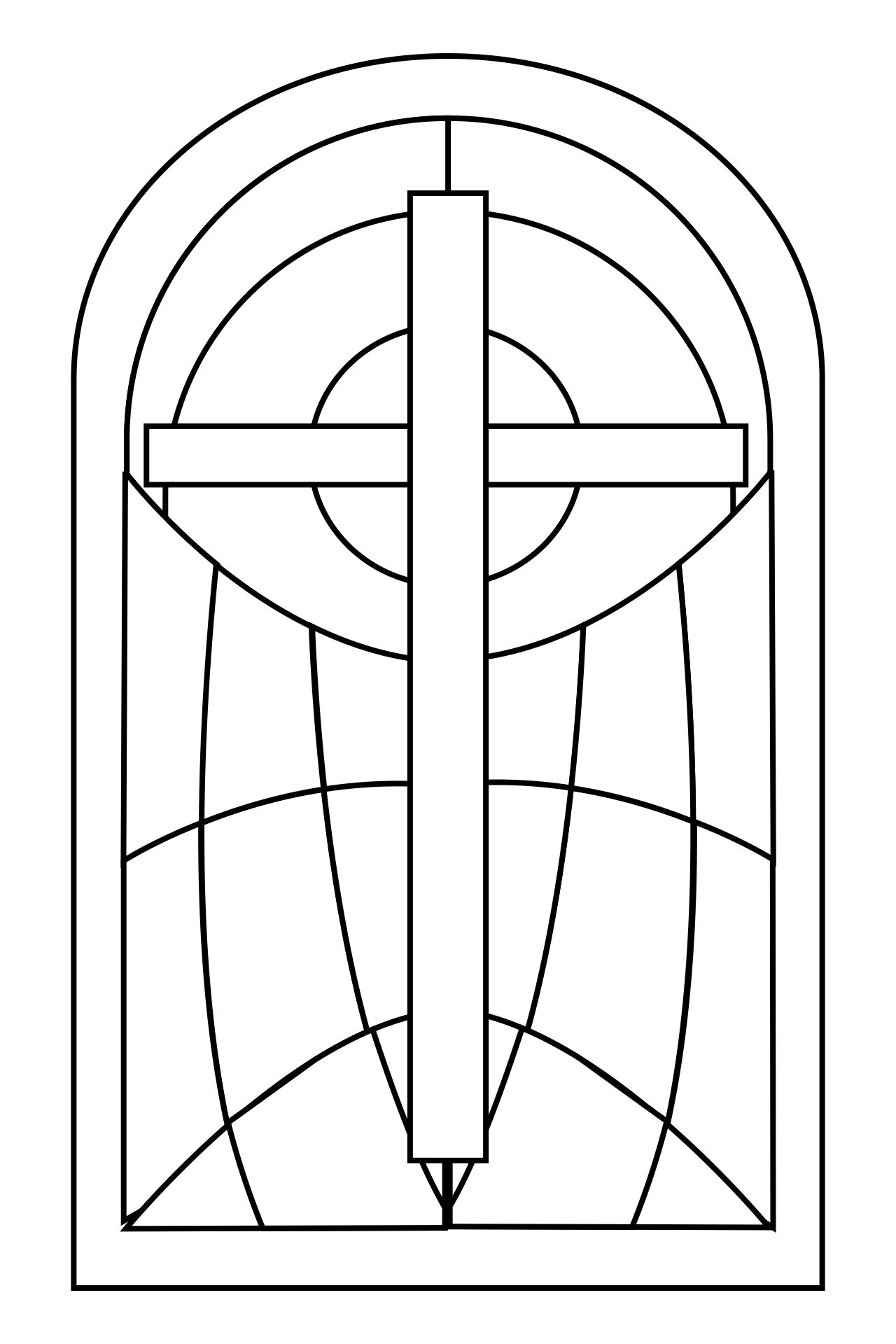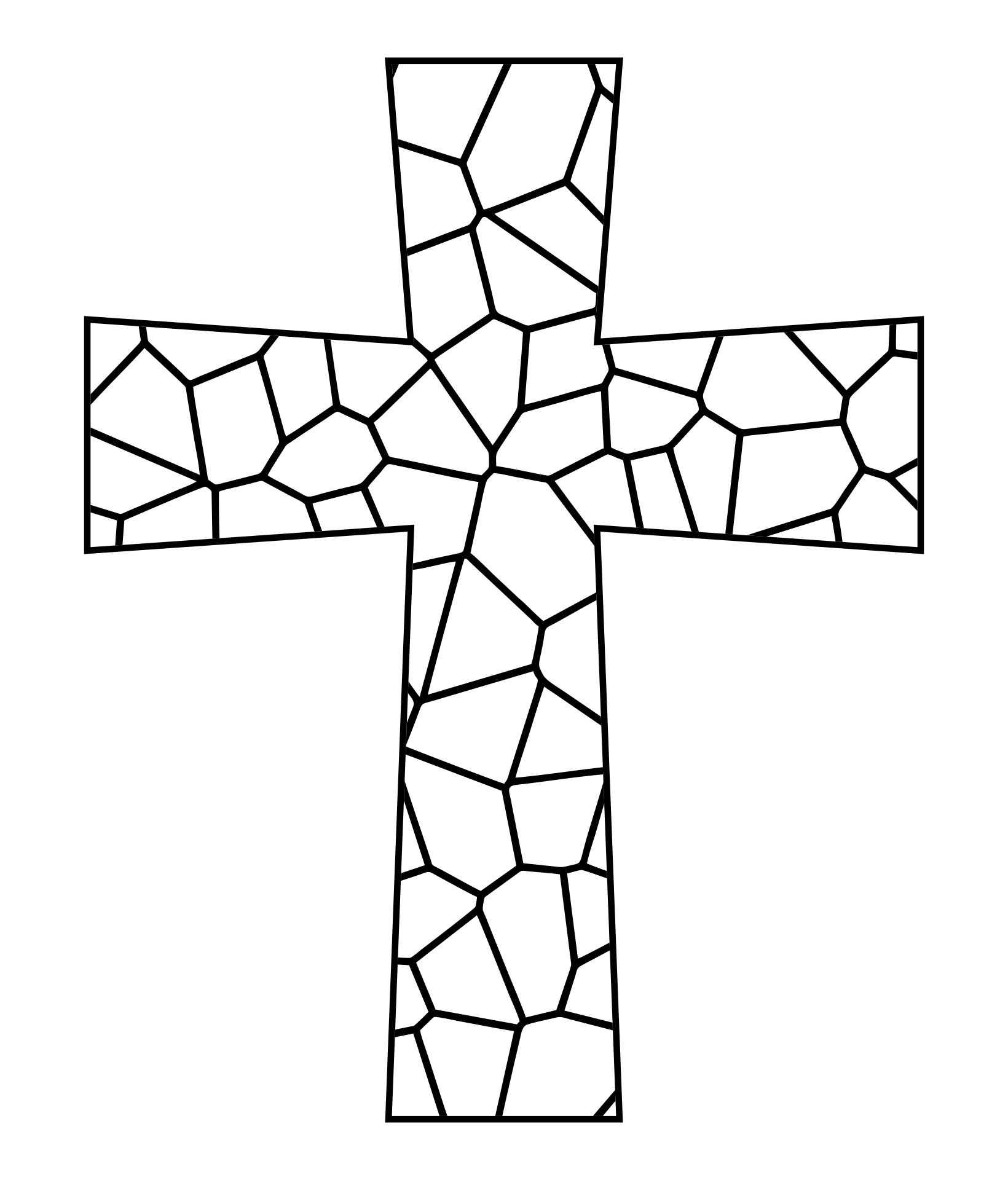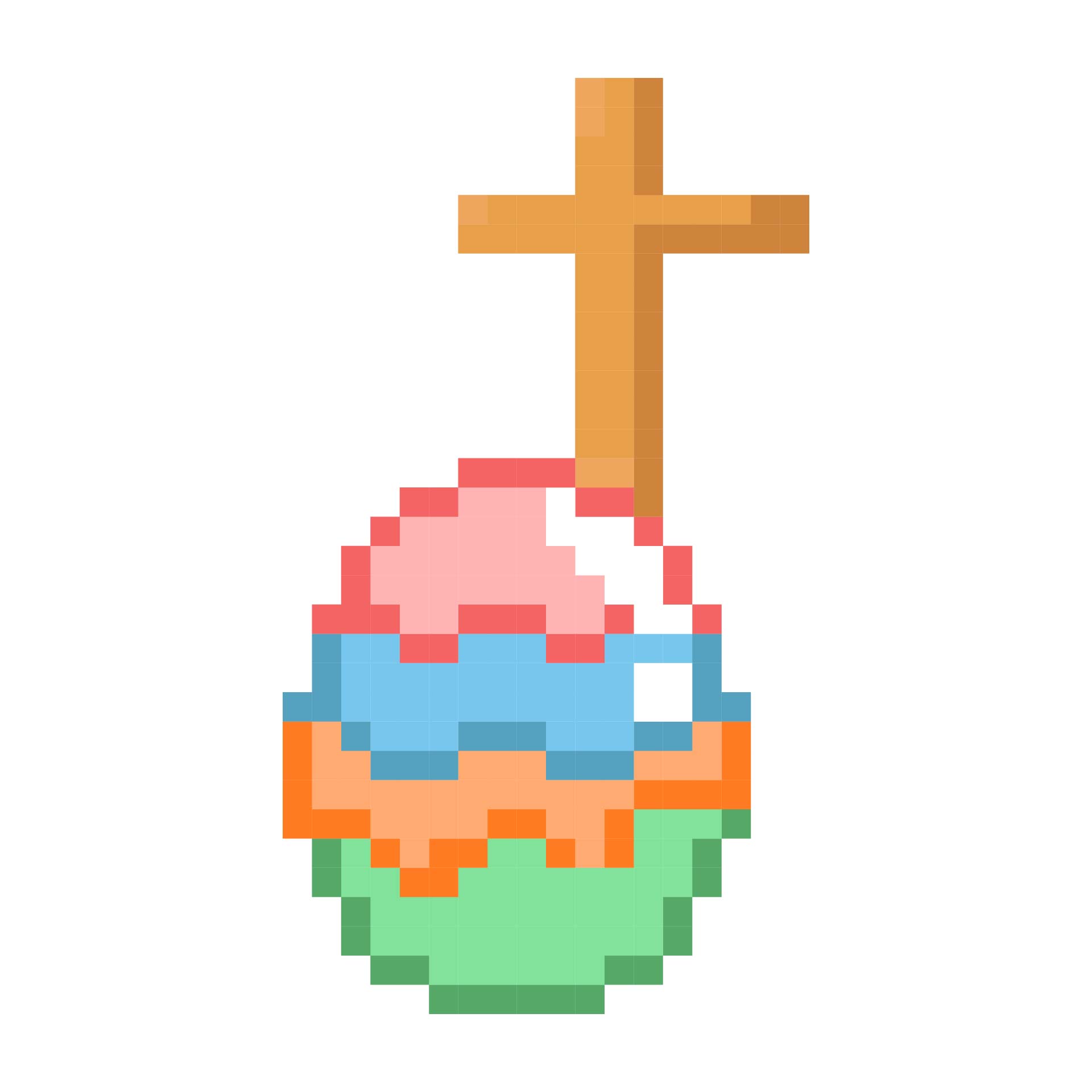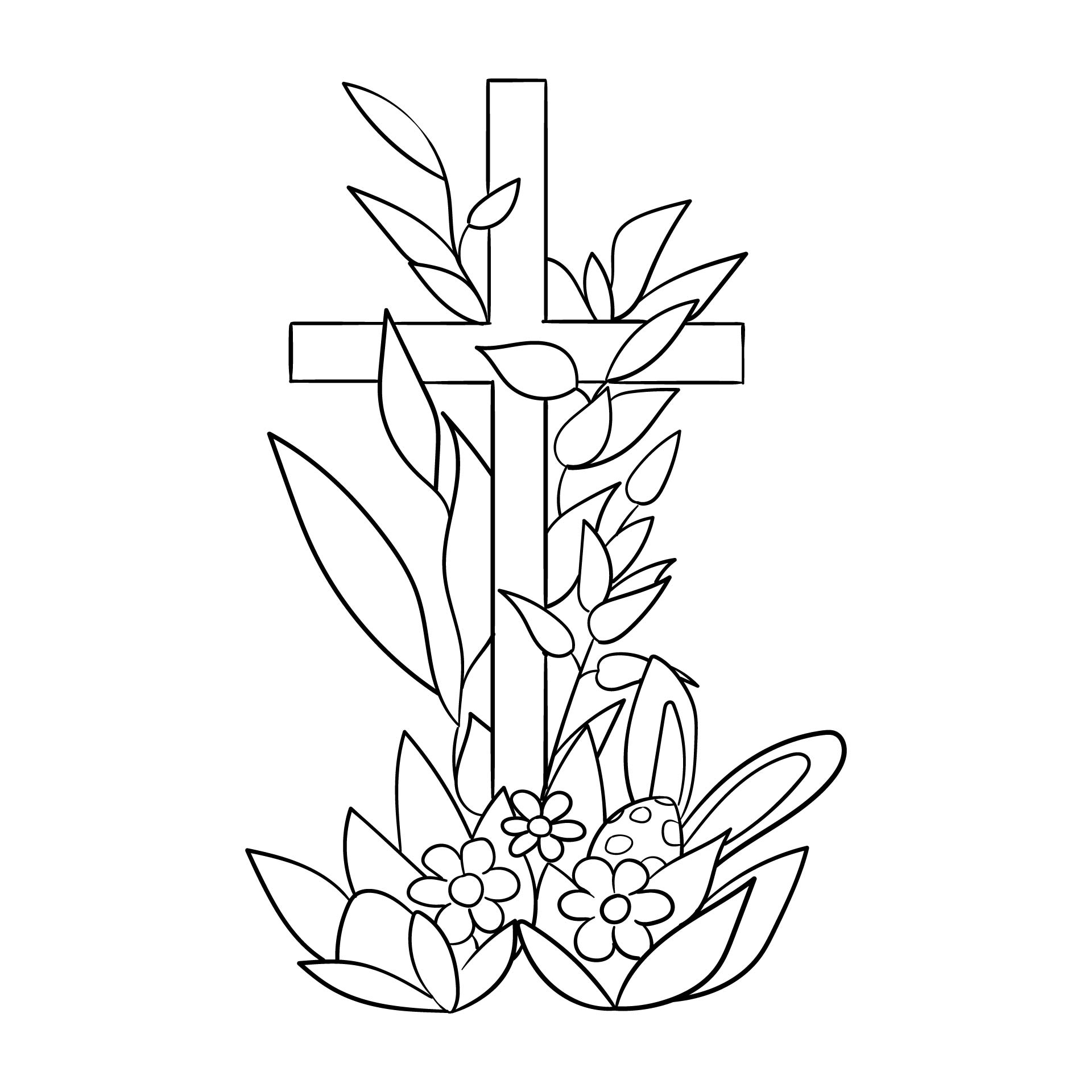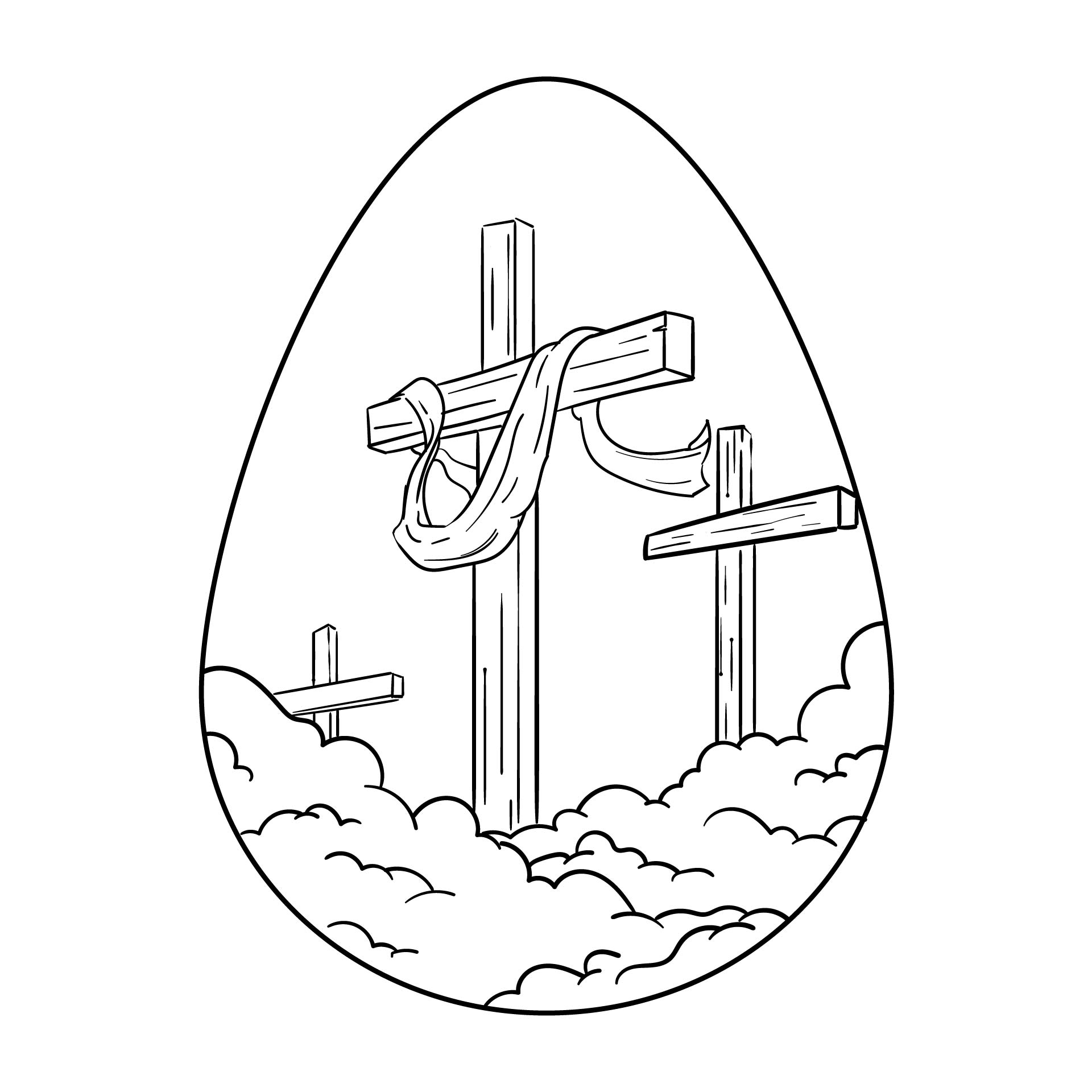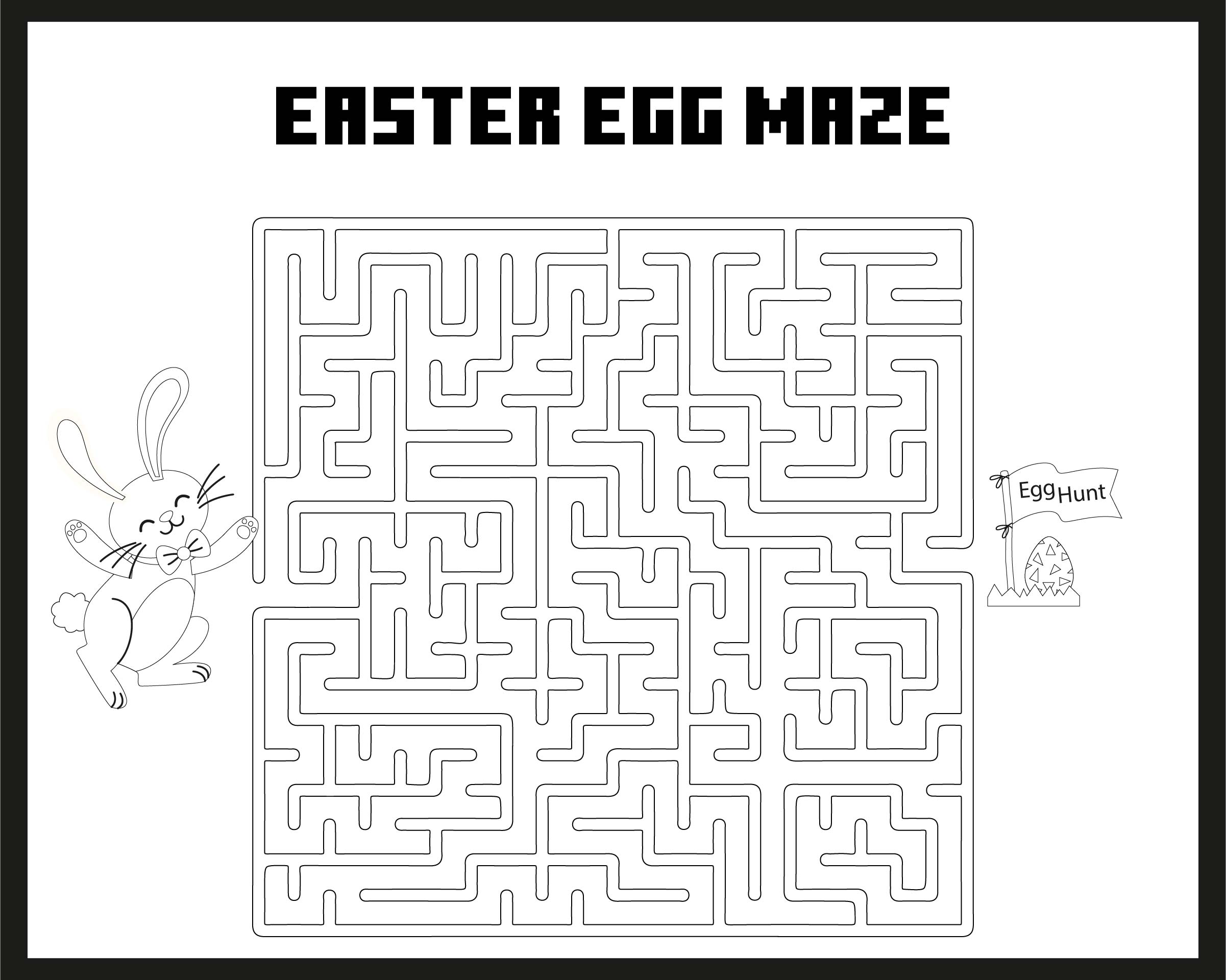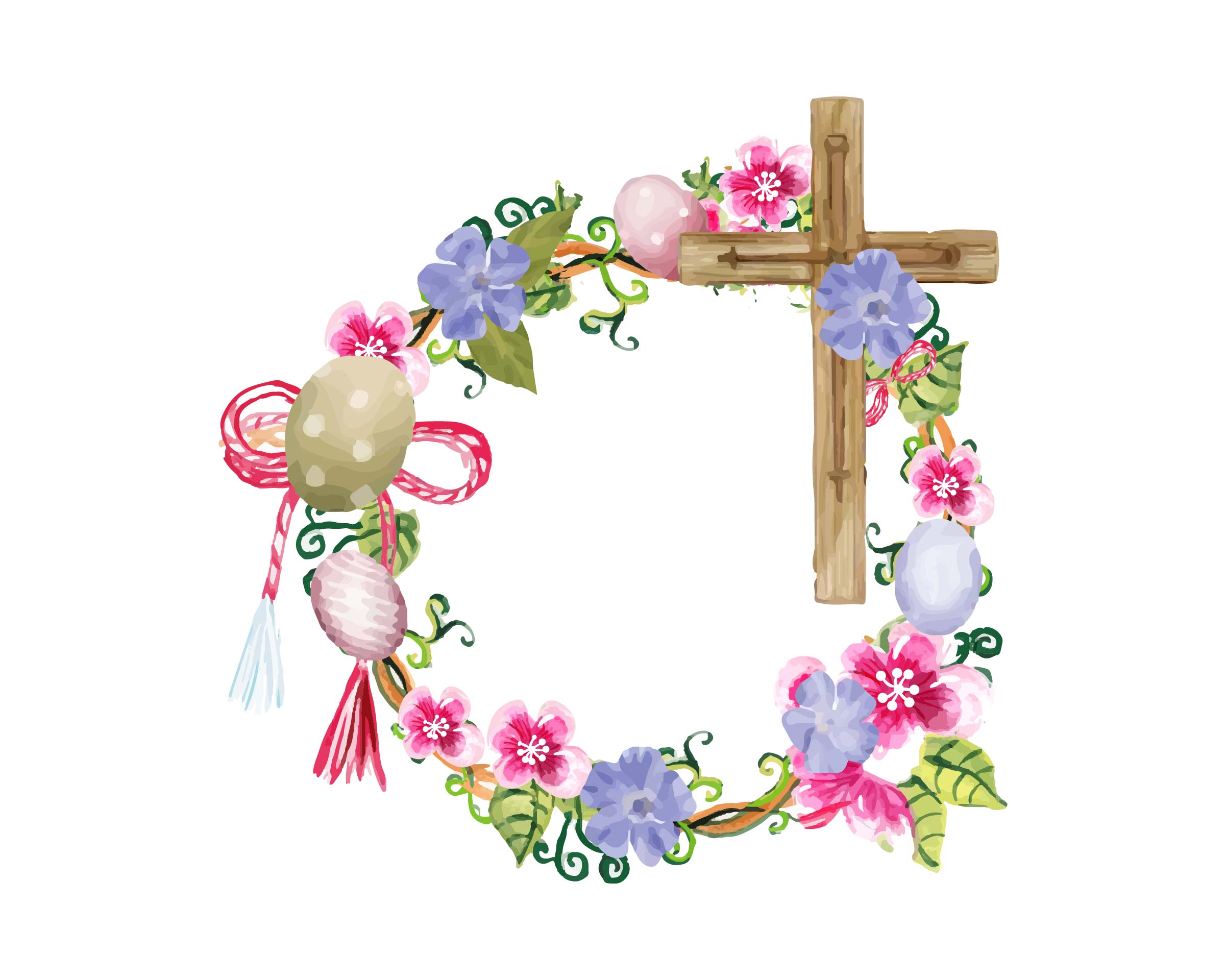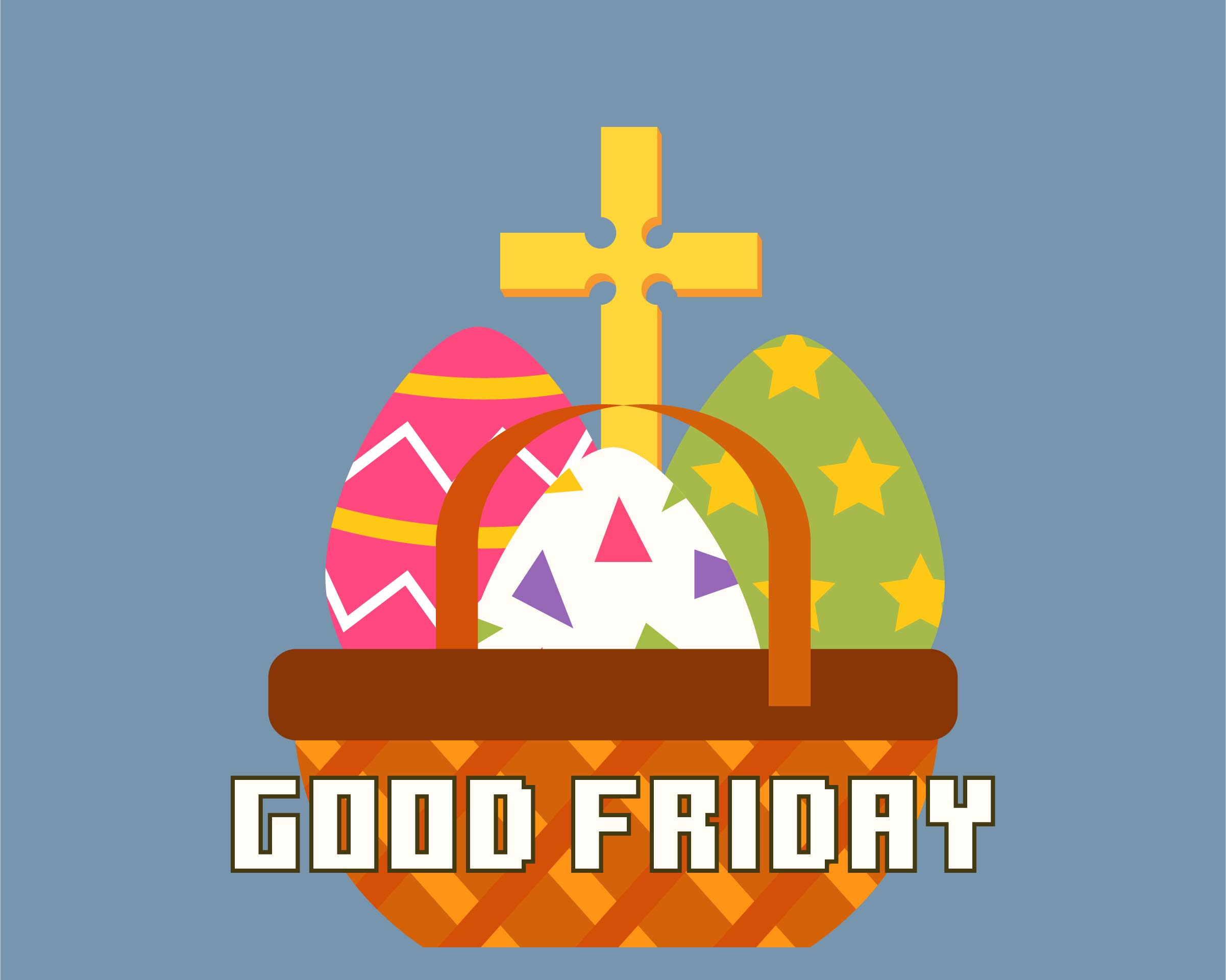 What craft activity can you do with the coloring page template for Easter?
Creating Easter coloring pages for students during the Easter weekend is a fantastic way to commemorate the Easter holiday. You can use a plain cross template, and your kids should create anything using the cross pattern. If it's for kindergarten, you can also have kids draw basic patterns like lines, circles, and curves. They must also color it using crayons. Another Easter cross coloring page option is to paint the cross with toilet paper.
On this page, students may cut and fold the toilet paper into an abstract design before gluing the papers into a cross shape. In addition to using a template, you can shape the Easter cross with paper tape. The project tutorial is available here. First, the kids must stick the tape to their coloring pages in the shape of a cross. They can then add ornaments and paint the cross sides. They can make Easter eggs, lilies, or Happy Easter tags out of construction paper.
Children may remove the paper tape once they have finished drawing and coloring. As a result, the finished product will be a plain Easter cross with fantastic side drawings and coloring. The cross stencils can also be used for coloring pages. As a result, the pupils must insert the stencils onto coloring pages before beginning to draw with a coloring pen. One of the options is to use a popsicle stick. Students should shape the popsicle stick into a cross shape before gluing it on their coloring pages. They can also add beads, buttons, and folded ribbons to their creation to further enhance their creativity. Furthermore, they can color the popsicle sticks to their pleasure.
Celebrating Easter will not only be about doing an egg hunt, but this kind of activity will also get them to develop their skills as well to help you achieve the goals in their learning about some moments too.
---
More printable images tagged with: