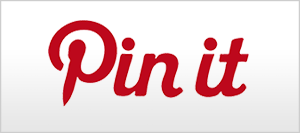 Printable Daily Planner Calendar Template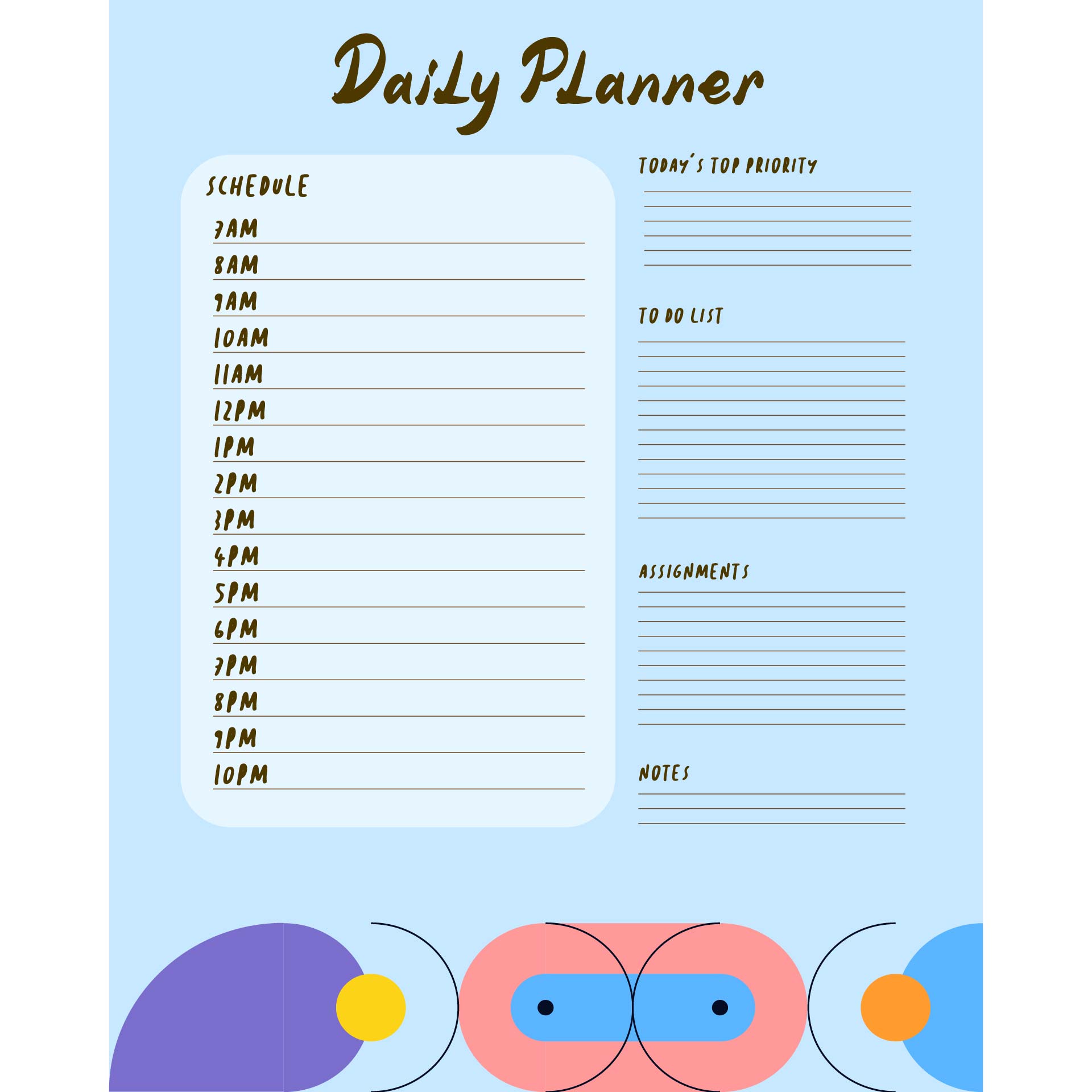 Why daily planner calendar is important?
You do more than summarize your daily chores when you make a daily plan. A daily plan will help you develop your perspective, prepare for expected outcomes, and set the standard for the rest of your week. Creating a daily planner has a number of advantages, such as: To begin, create good habits. Making daily planners helps you develop positive habits, such as being professional, punctual, and organized. Things like that, of course, will benefit us in the future, particularly in the workplace. Then, avoid procrastinating. It's critical to realize that procrastination will not bring positive consequences. Procrastinating work will only end in the work not being completed, and the task will, of course, pile up. The impact of such situations can be in the form of stress, which makes our work less efficient. Then it boosts productivity. The daily planner calendar can undoubtedly boost our productivity at work or in other activities. Reduce stress next. A daily planner can minimize stress in addition to offering a more planned and convenient time to continue activities. This is because, with a well-organized timeline, tasks may be completed on time. Next, time-saving. This is unquestionably a benefit of using a daily planner calendar. Finally, sharpen your focus. Our actions will be more coordinated, and the results will, of course, be better. As a result, the daily planner calendar can be considered essential and has numerous advantages.
Are there some options on how to set up our daily planner?
You can organize your daily plan in a variety of ways. You might choose to concentrate on the time frame when working, or you might be more task-oriented. Consider the following options: To begin, every hour. The daily schedule is traditionally set using an hourly planner. Follow the following steps above to make an hourly plan and give times to your critical activities. This timetable gives each area of your day a structured format. You can also plan responsibilities outside of work too. Then, order by priority. If you want an unplanned daily routine, you can prioritize your to-do list and work from it throughout the day. Although this may appear to be a straightforward to-do list, you should still change your priorities for the next day ahead. Your priorities, for example, will adjust depending on the appointments, responsibilities, events, and activities you have that day. Then there's a time limit. Having to sort their schedule by deadlines might give your day a sense of urgency. Once you see what projects are coming, you'll know what to prioritize in your daily planner. Your list of deadlines, like your list of priorities, will change on a daily basis. Every morning, go over your to-do list and add a regular event or one-time engagement. As you start to set up a daily planner calendar since it is important to avoid confusion, disorganization, and inconvenience when you are later getting used to keeping track of it.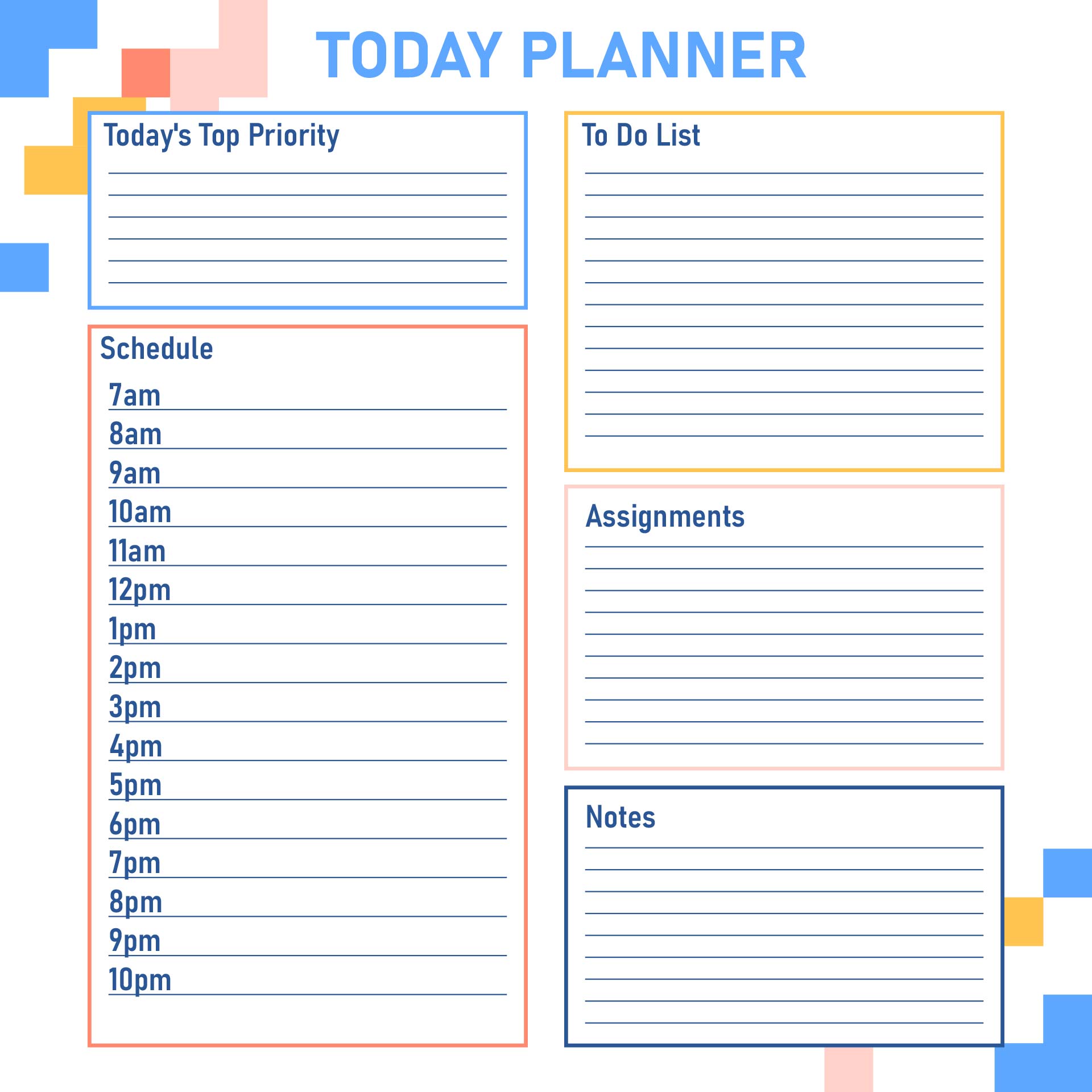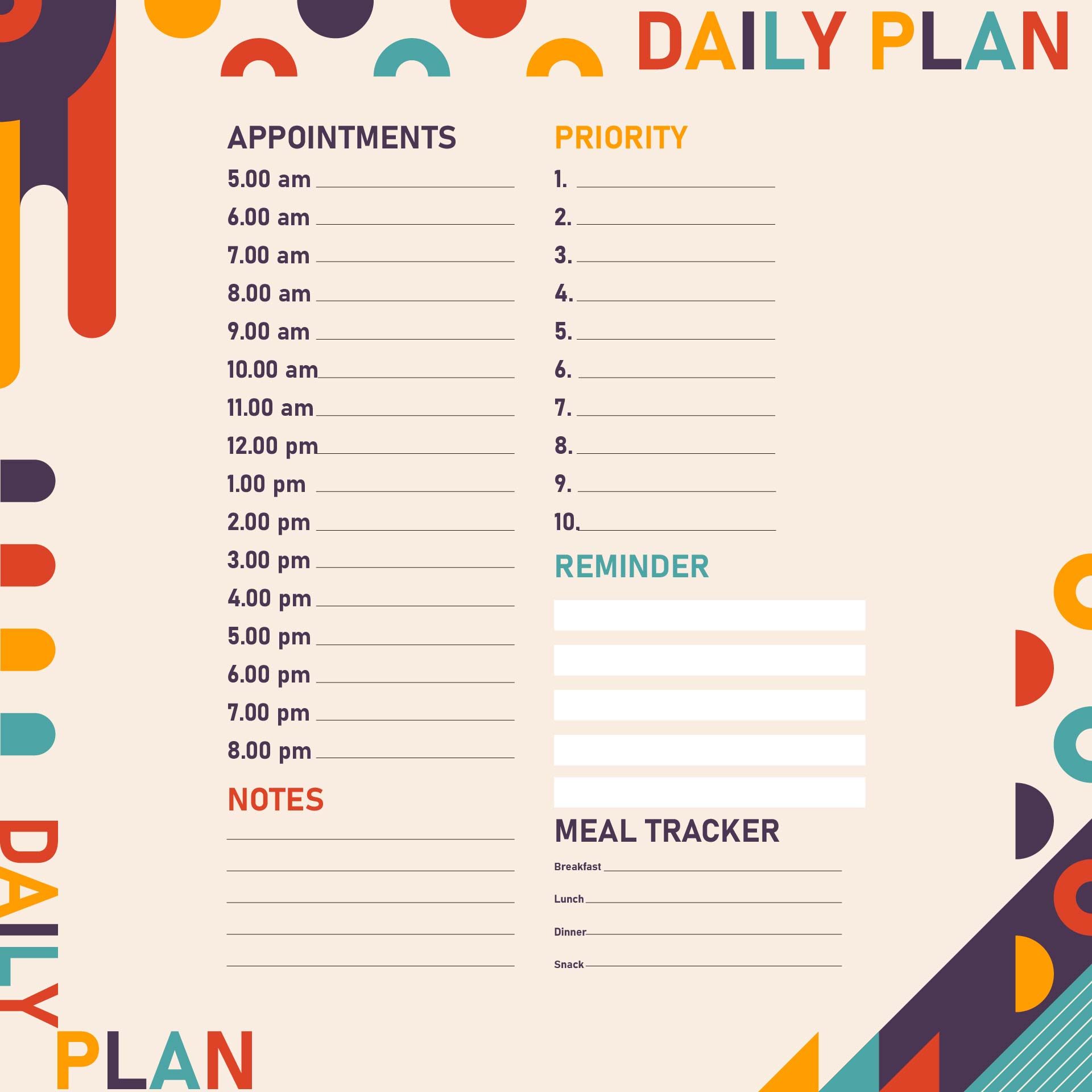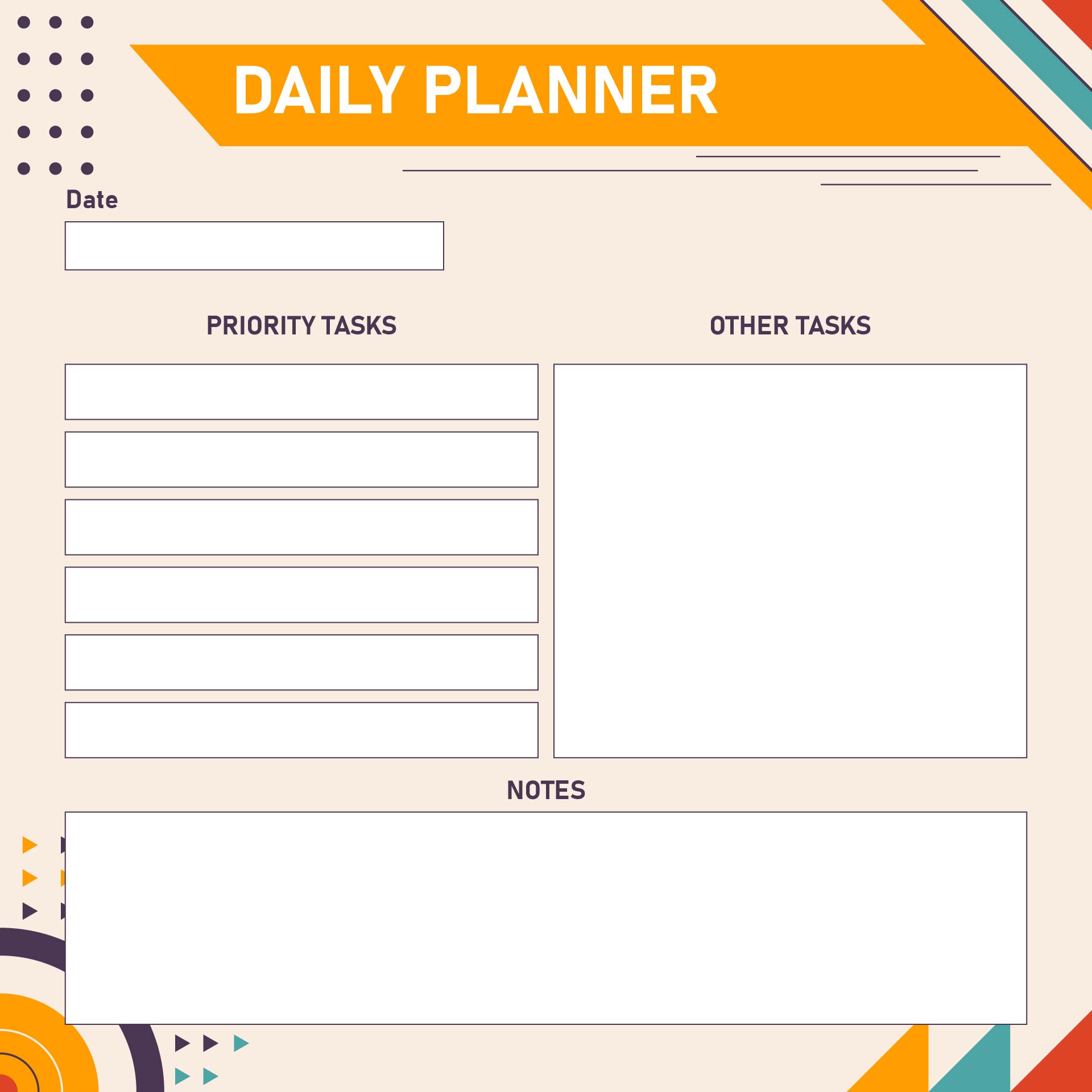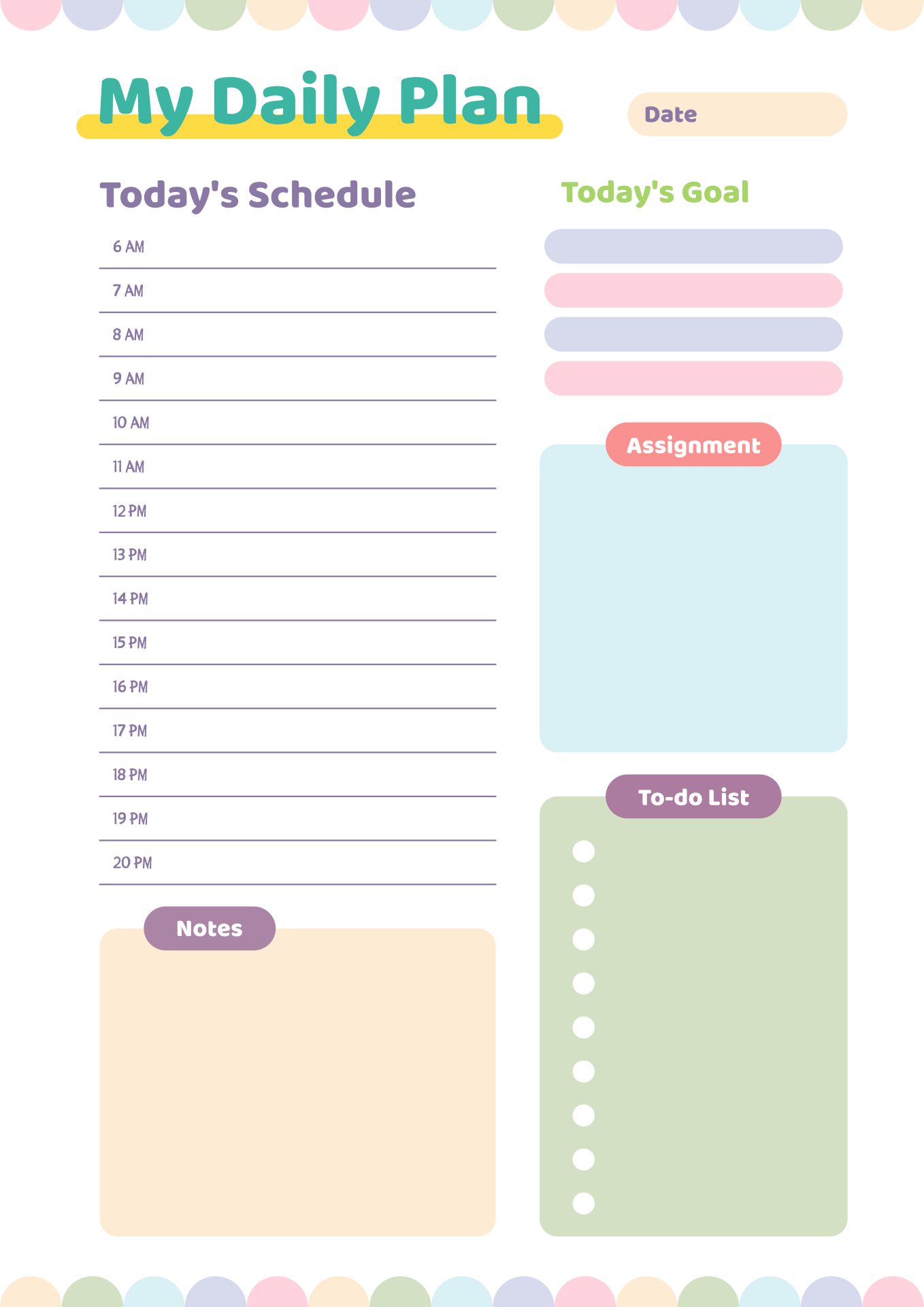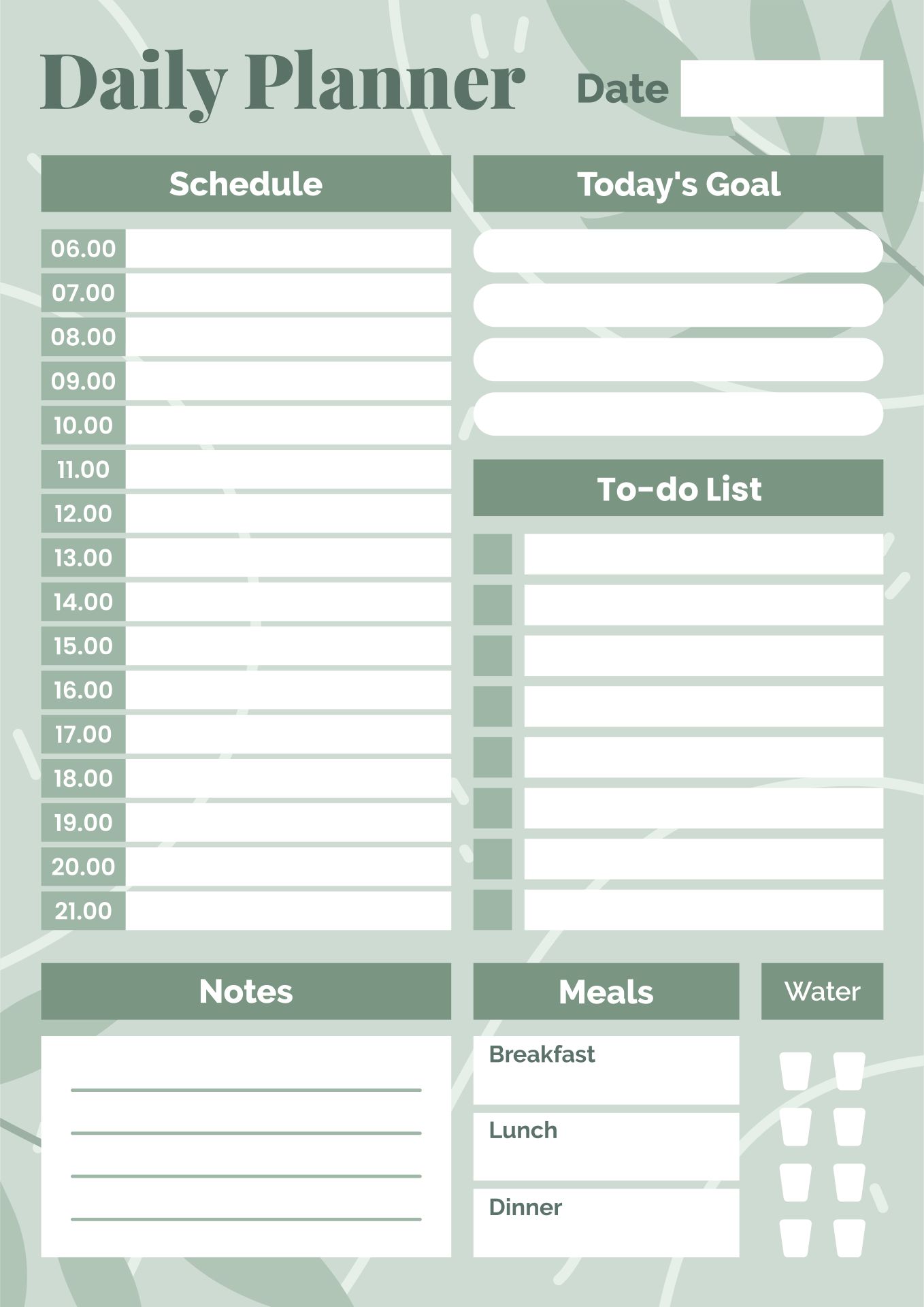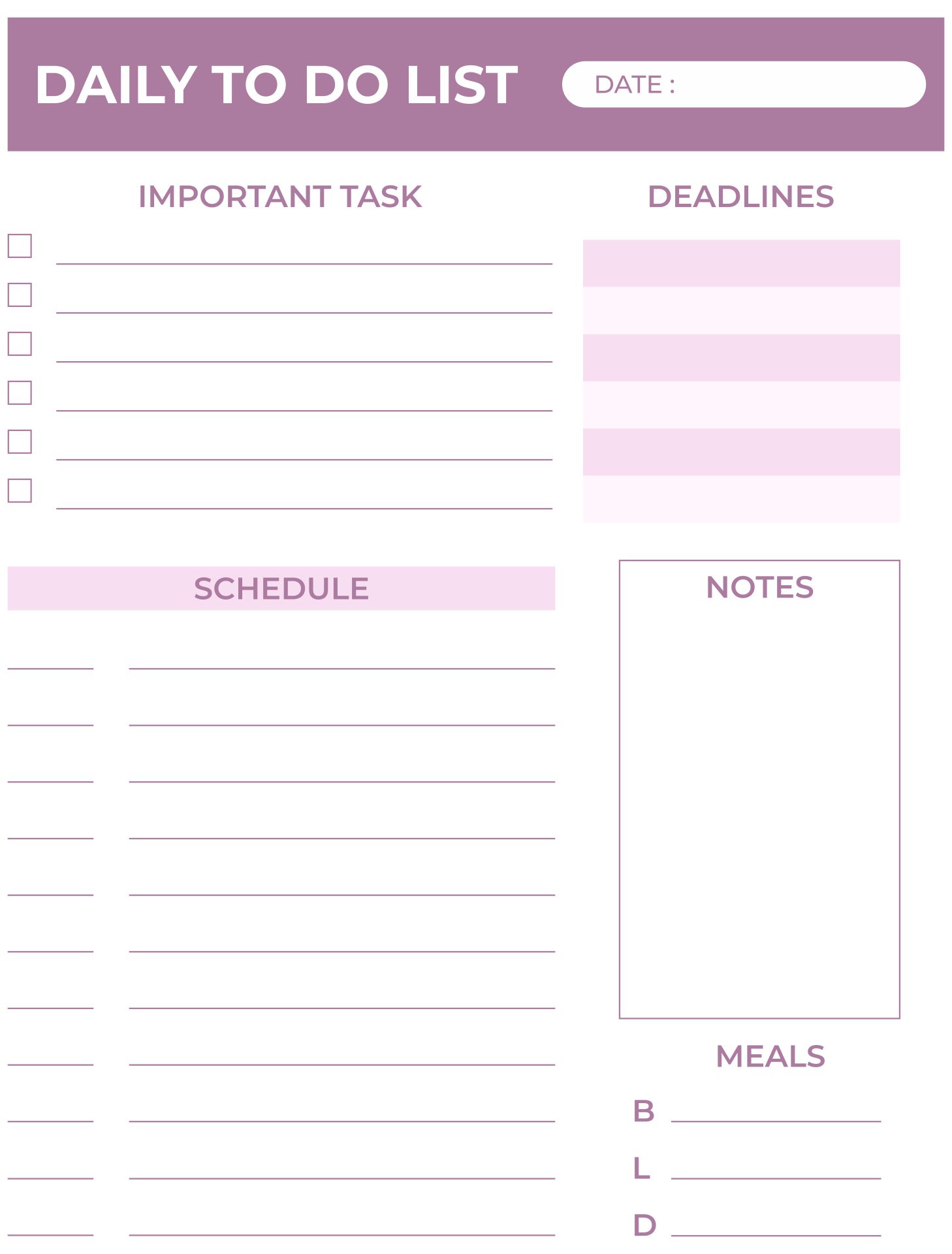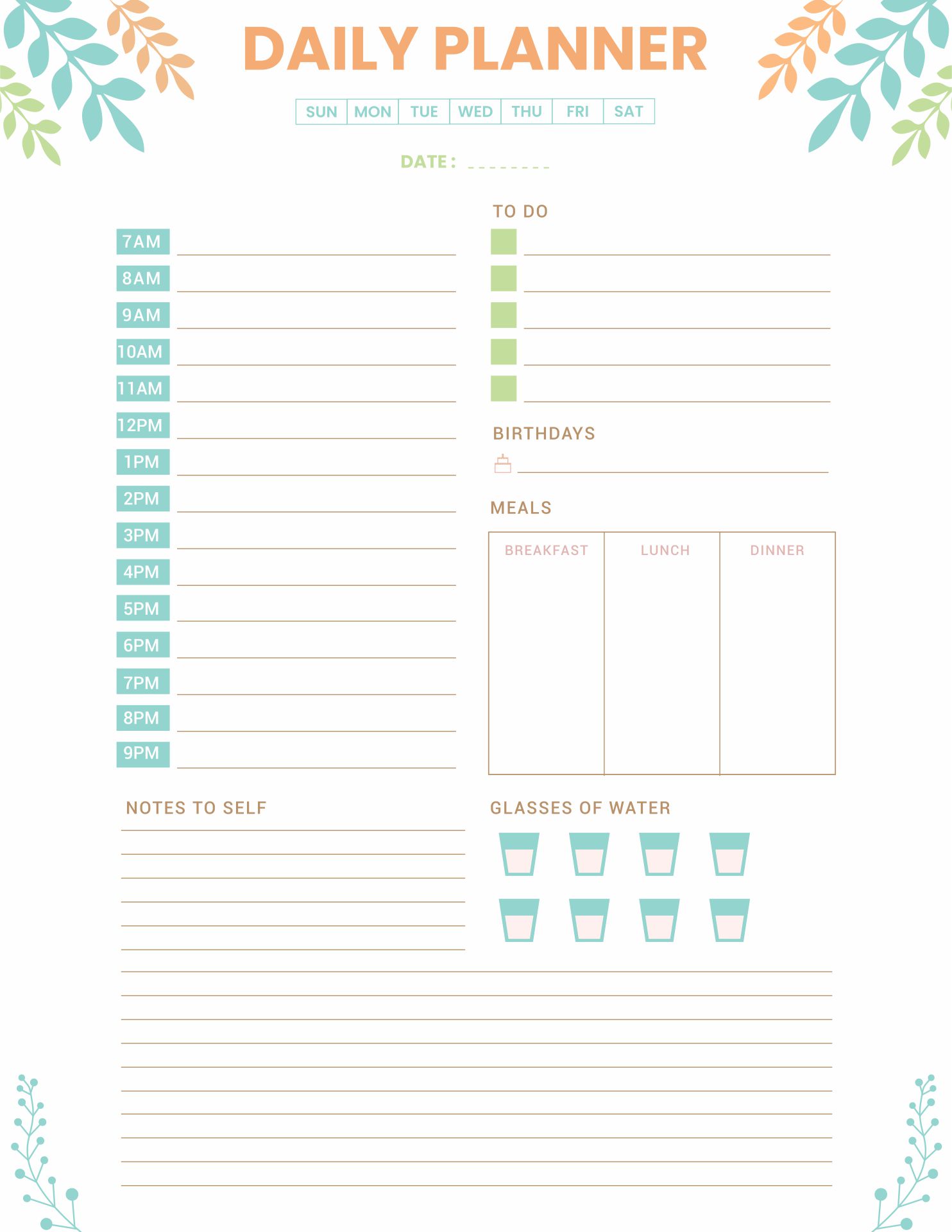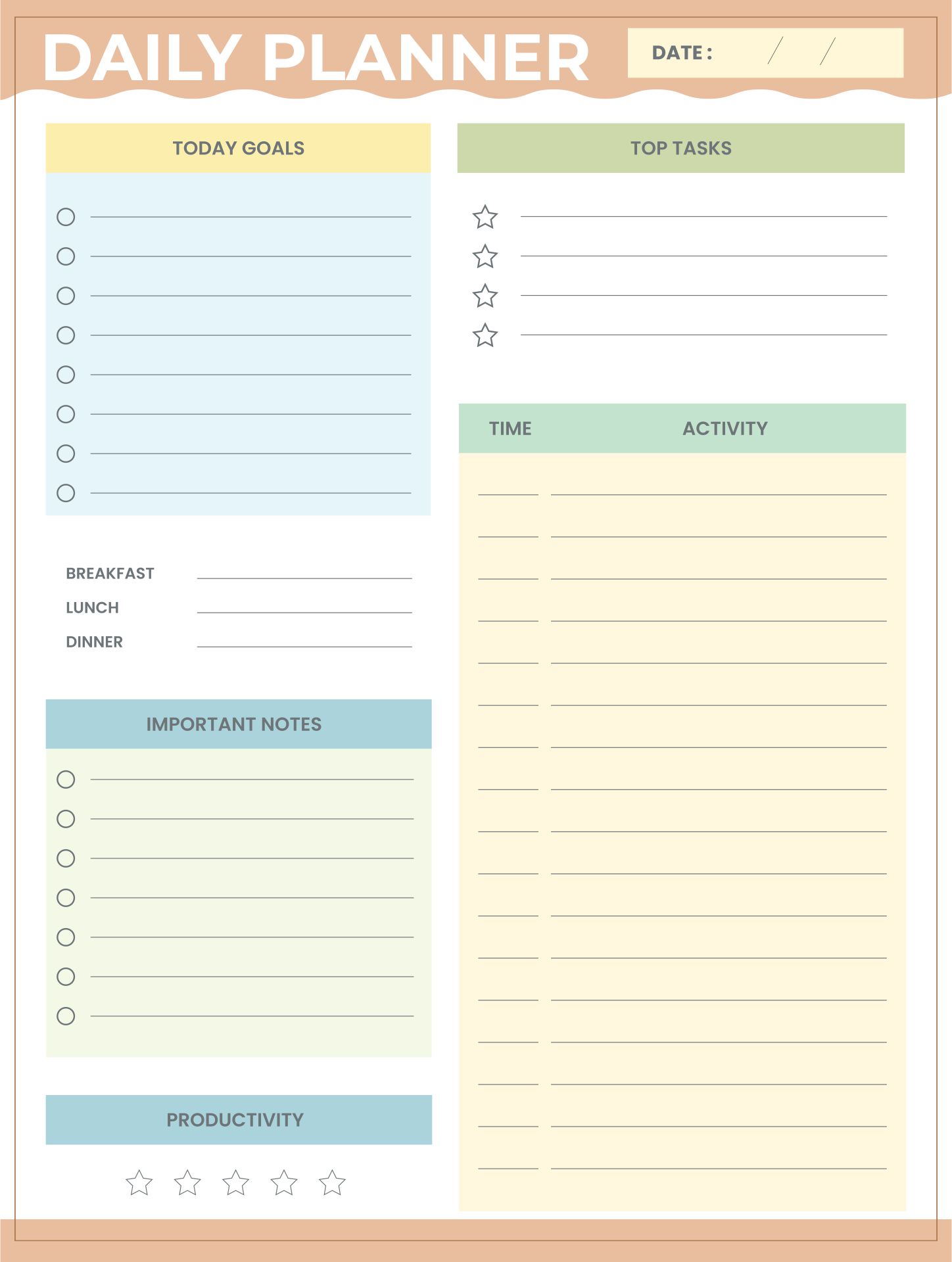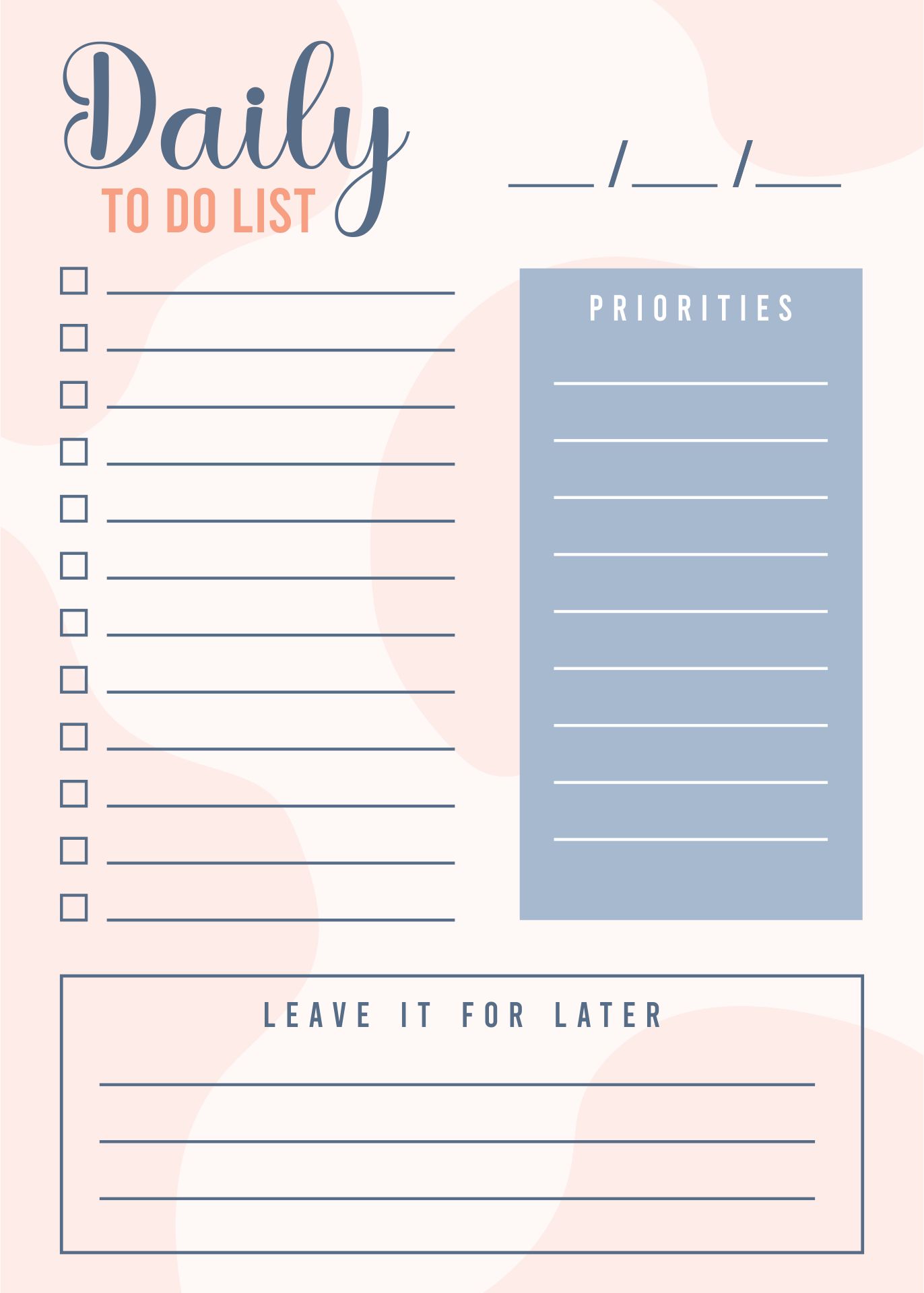 How to organize a daily planner calendar?
A daily schedule is a great method to keep track of everything that happens in your life. It can help you organize your life, reduce stress, and boost your productivity. You won't constantly feel like you've run out of time when you have a high level of awareness of how you're using your time. Today, you'll learn how to manage your time by creating a daily plan. Even on days when you don't feel particularly productive, daily planning might help you achieve your goals. You can also use these techniques to make a well-organized and attractive daily planner, such as: Making a to-do list first. You must first establish a list of everything you need to complete for the day before you can organize your task list. Meetings, workouts, and events should all be on your to-do list. Prioritize your tasks next. If you feel overwhelmed after making your to-do list, don't worry. When you prioritize your list, it will feel more organized. When you know you won't be able to complete all of your chores on a given day, you may concentrate on the most important ones—those that will have the greatest impact. After that, make a list of deadlines. If you're not sure what the deadline should be, pick one that works for you right now—you can always change it later. Furthermore, without specific deadlines, you risk missing a project despite having plenty of time to complete it. After that, look for recurring events. Mark any events that take place once you've written the deadlines in your online to-do list. Weekly team meetings, a monthly reading club, or client phone calls are examples of these events. Finally, remain flexible. It's critical to maintain flexibility throughout your day and week since the activities you plan for will almost certainly not occur, and you won't be bothered.
---
More printable images tagged with: