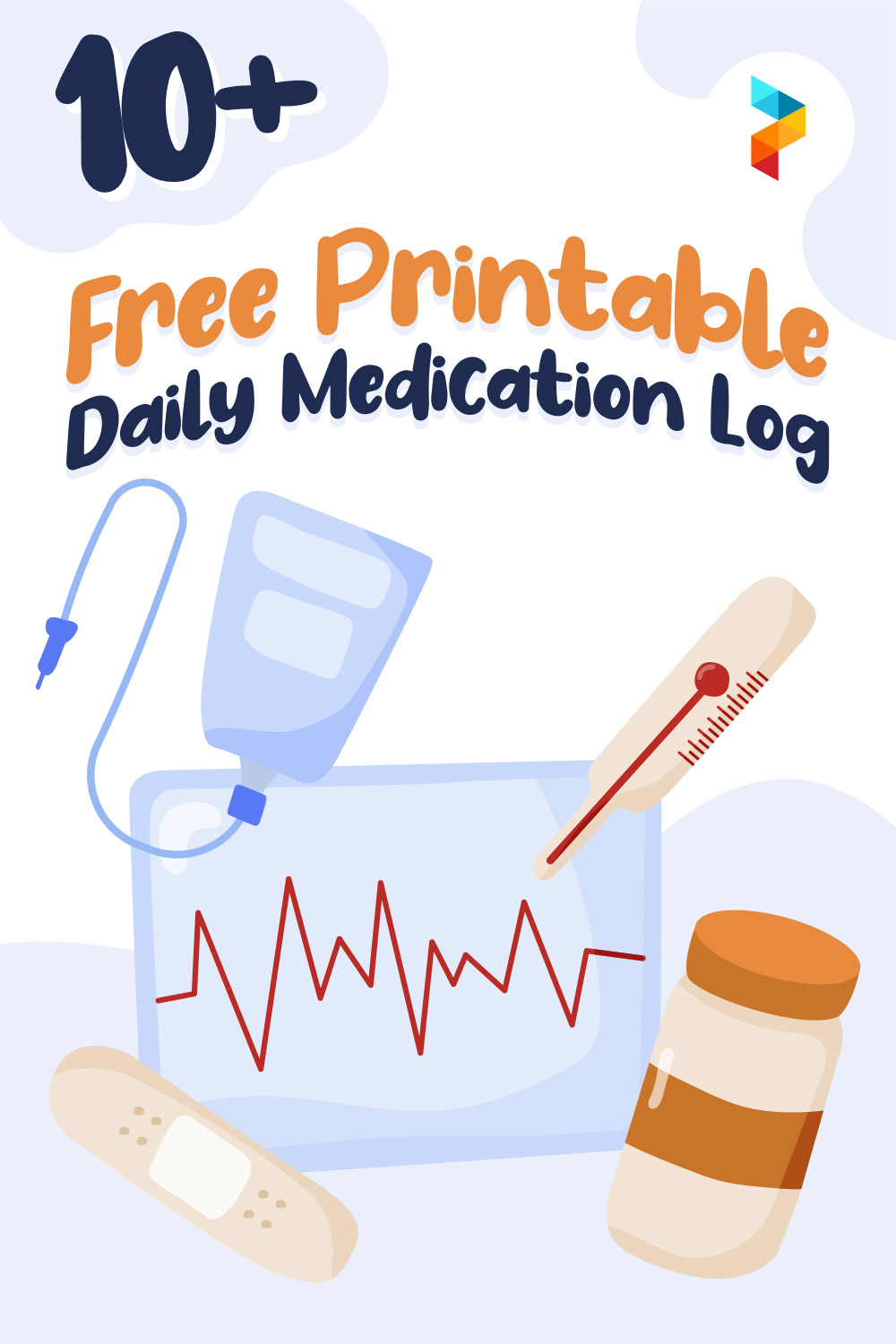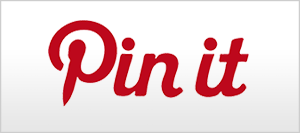 Printable Daily Medication Log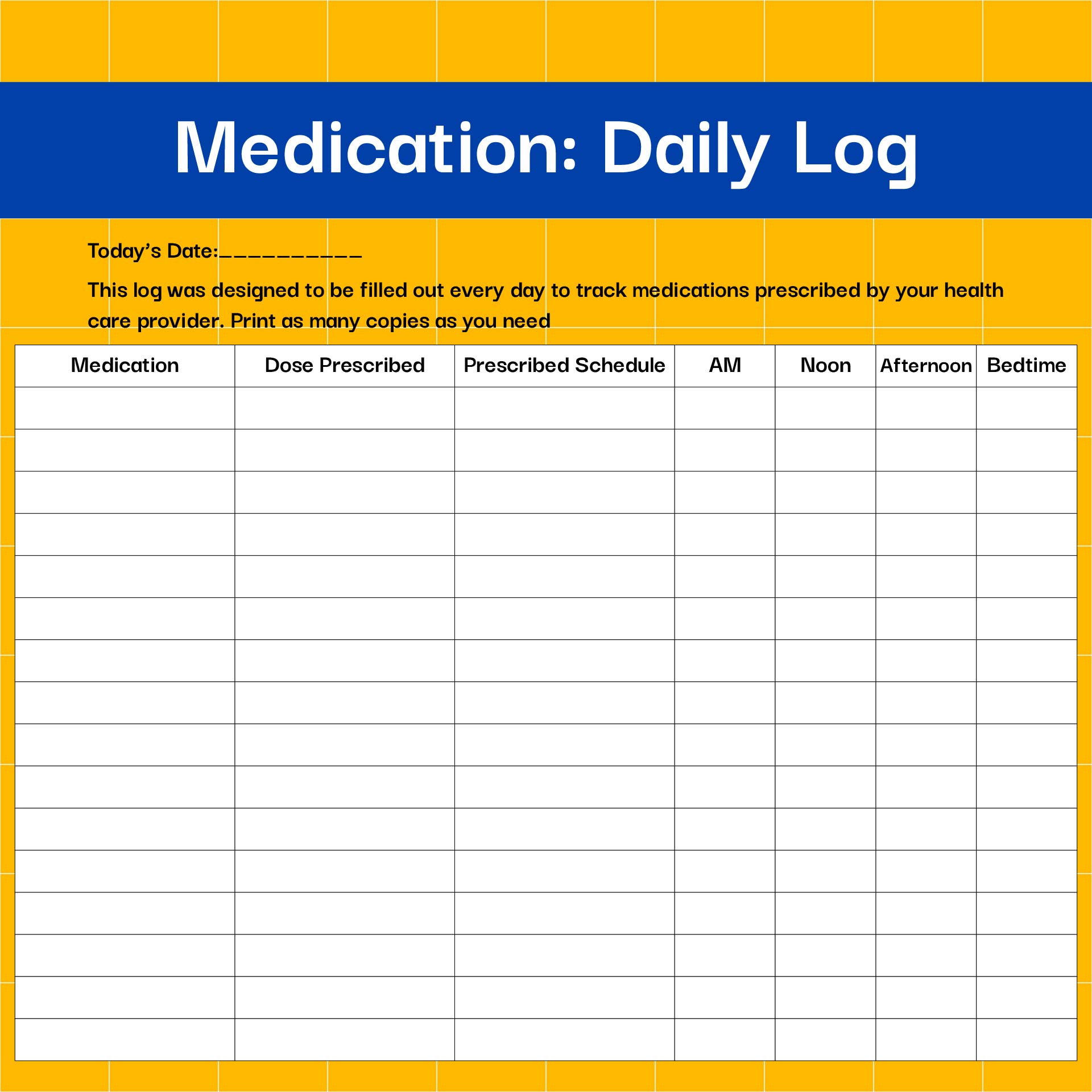 Are medicine chart templates useful for tracking?
A medicine chart template is easy to help record important treatment information. Thus, keeping a track of the prescribed medication and any negative impacts on the patient experience is a vital procedure for looking after the patient's health and safety as a healthcare provider, whether it is testing with a new medication or raising a patient's dosage. Medication chart templates documents that can be customized to organize individual medical charts more efficiently. The chart templates are usually set out like a table, with sections for each type of medication, the needed dosage, and any additional information, such as whether the patients should take the prescribed medication with meals or not. When they should take their medication, what time of day they should take it, and so on. Their medical history, for example, maybe a reason for taking the medicine. Professionally organized medicine charts support you in ensuring that your patient takes their medication regularly and in the correct amounts, as well as recording how they respond to new medications and noting any side effects. Patients may benefit from health professionals who use a weekly medication chart, and using a template makes the procedure simple for both patients and doctors.
Can we make our medication reminders?
In taking medicines, it is important to note that the dosage and use of drugs are different. Especially if you have such long-term needs for meds, a personal daily medication log can keep you awake on the dose. Take the medicines as directed and approved by the doctor to avoid things such as overdose and difficulty getting cured. In taking medicine, everyone will experience both forgetting when to take medicine, forgetting which medicine to take, and many other things. In dealing with this, we can make our reminders even with the help of our cellphones. In addition, we can also create our own templates and make them as creative as possible. It starts with setting our cellphones in the reminder section regarding the schedule for taking medication and what types of drugs should be consumed after receiving directions from the doctor. Things like for example, which medicines should be taken, when to consume the medicines, how many times should you take the medicines, side effects of the medicines, whether it should be taken before or after eating, and many more. All of them need to be noted. In addition to reminders, setting an alarm is also one of the effective things so that we don't forget when we have to take medicine. Next, we can write the template either manually or online. When making the template manually, we can use a certain book to record the medicines that need to be consumed, meanwhile online, we can make the template from excel or word. So, no more excuses about forgetting to take your medicine. That way, the drugs we take can also provide a better condition for us since we take them regularly.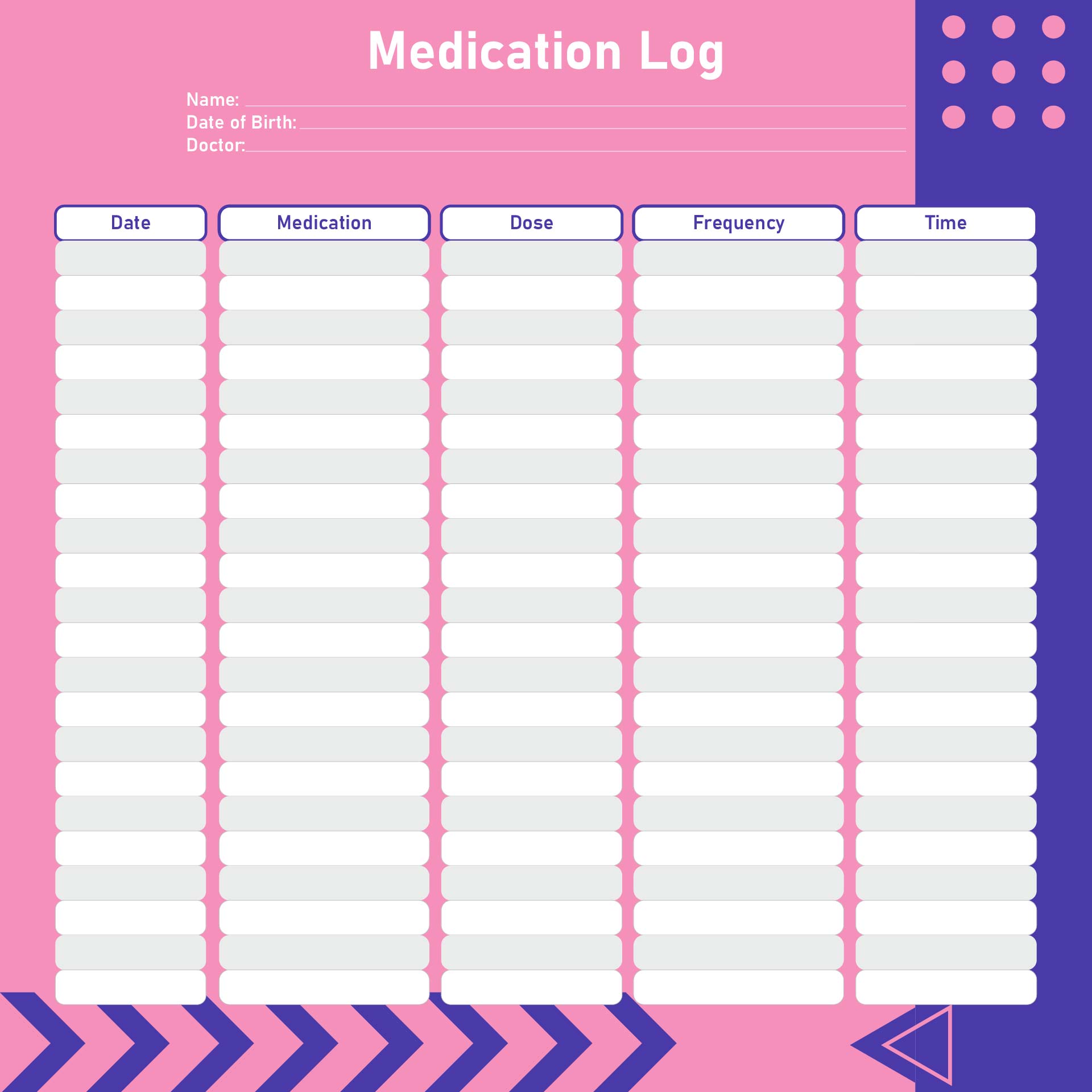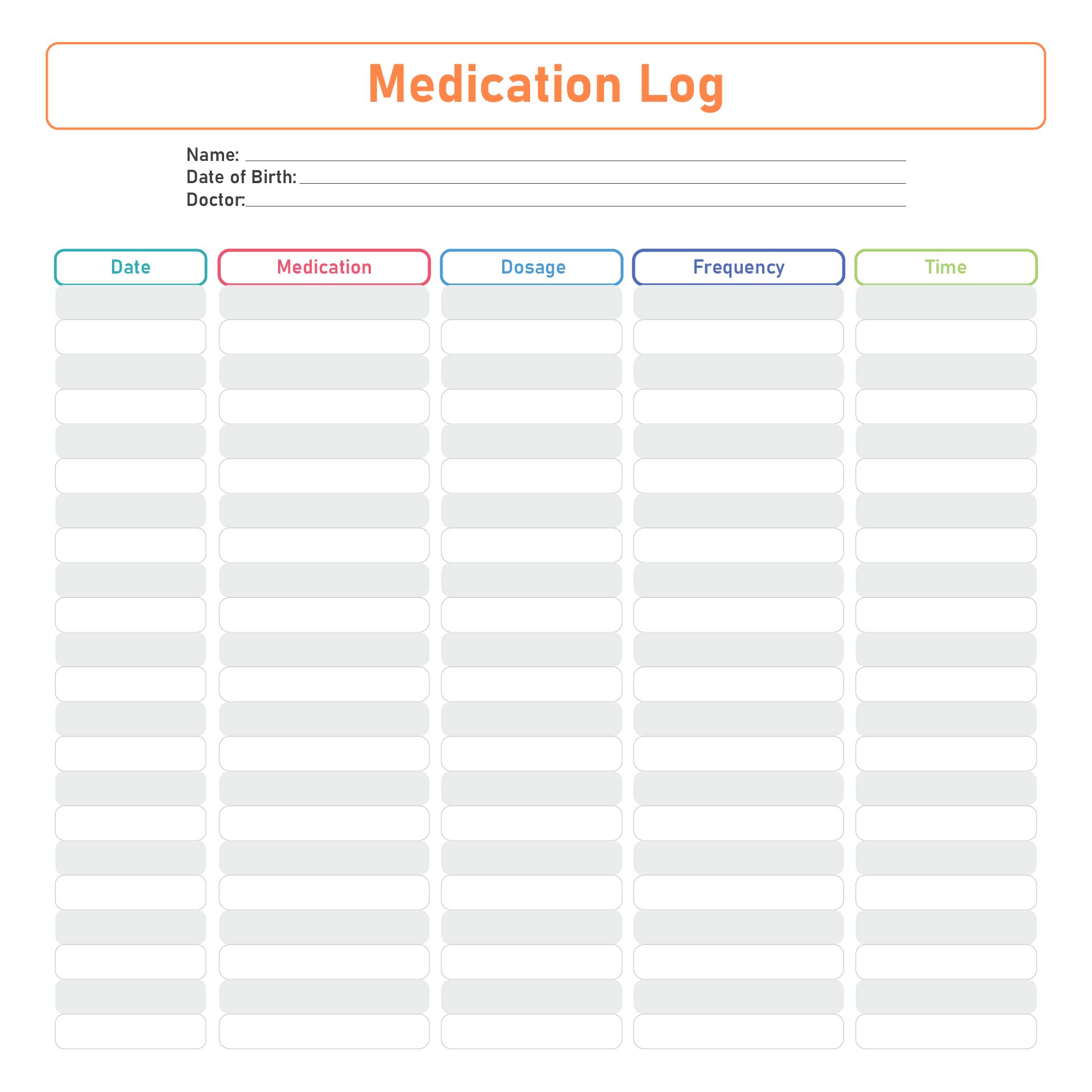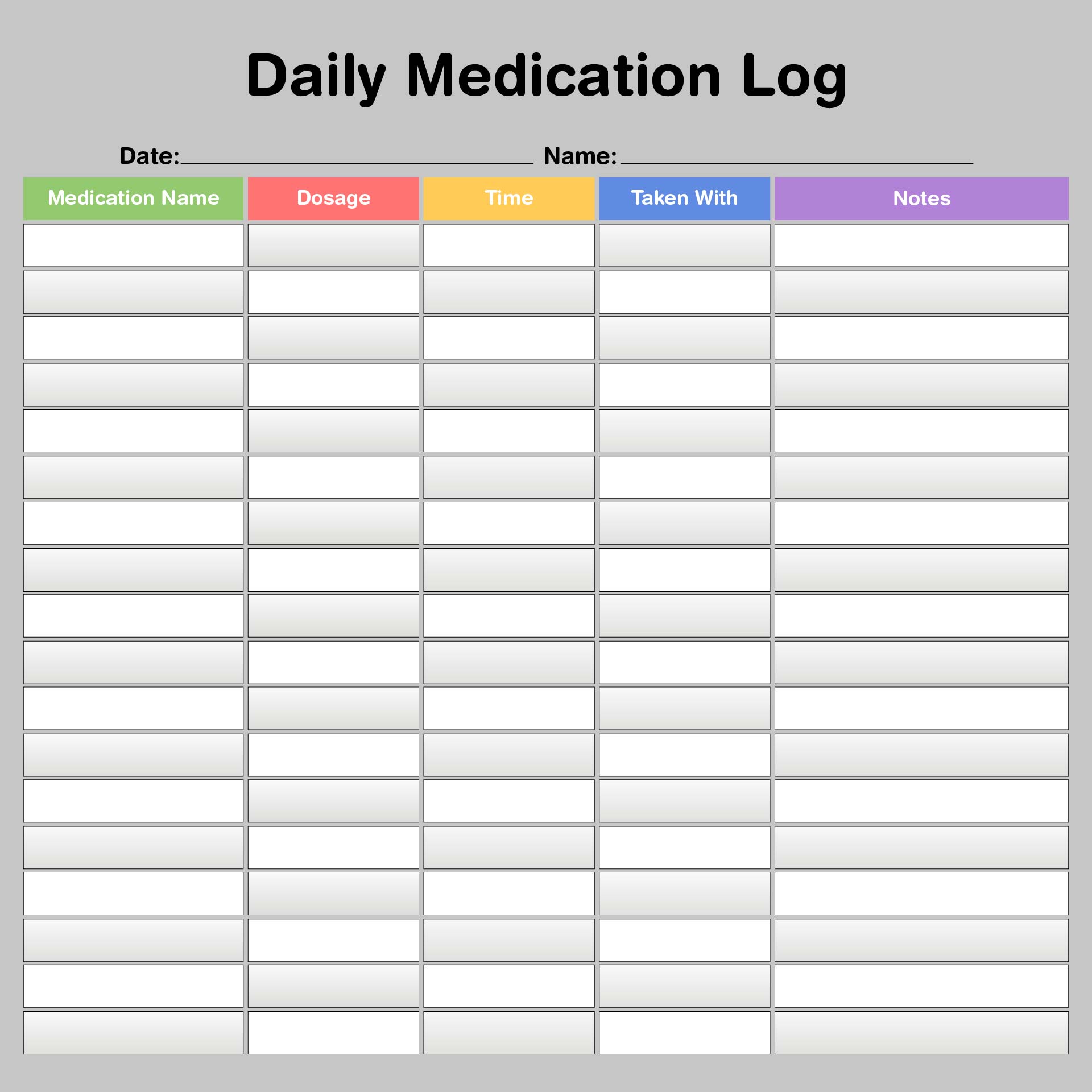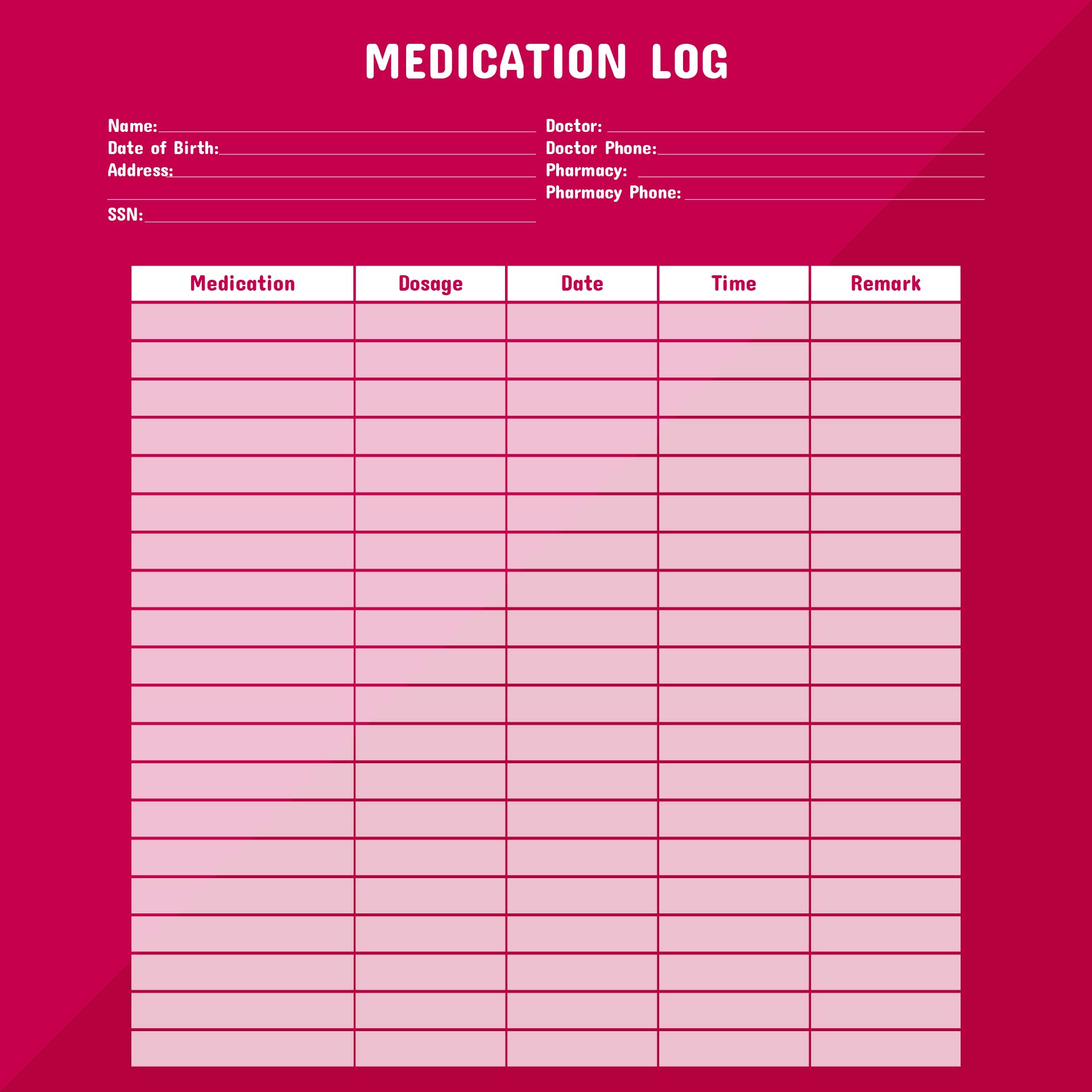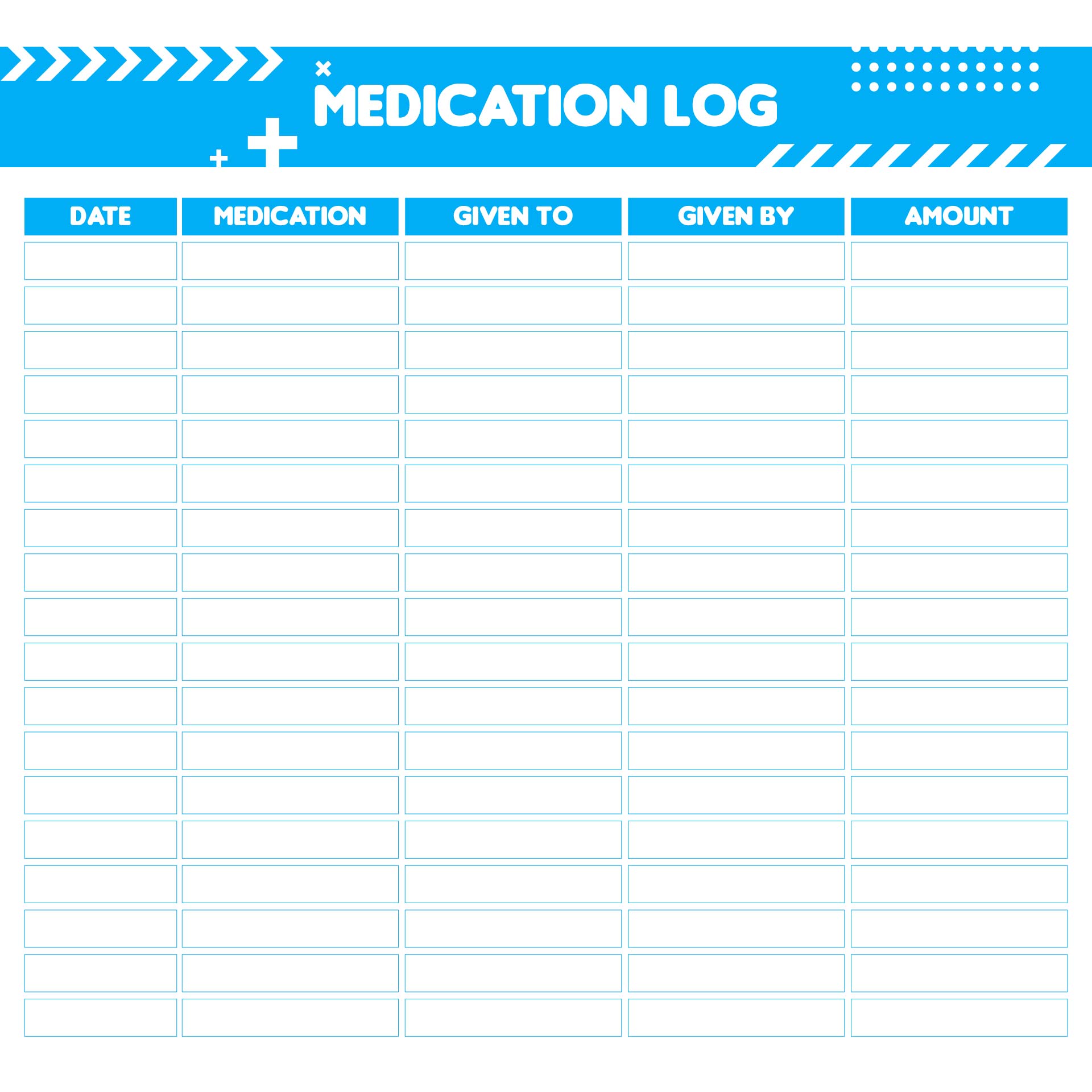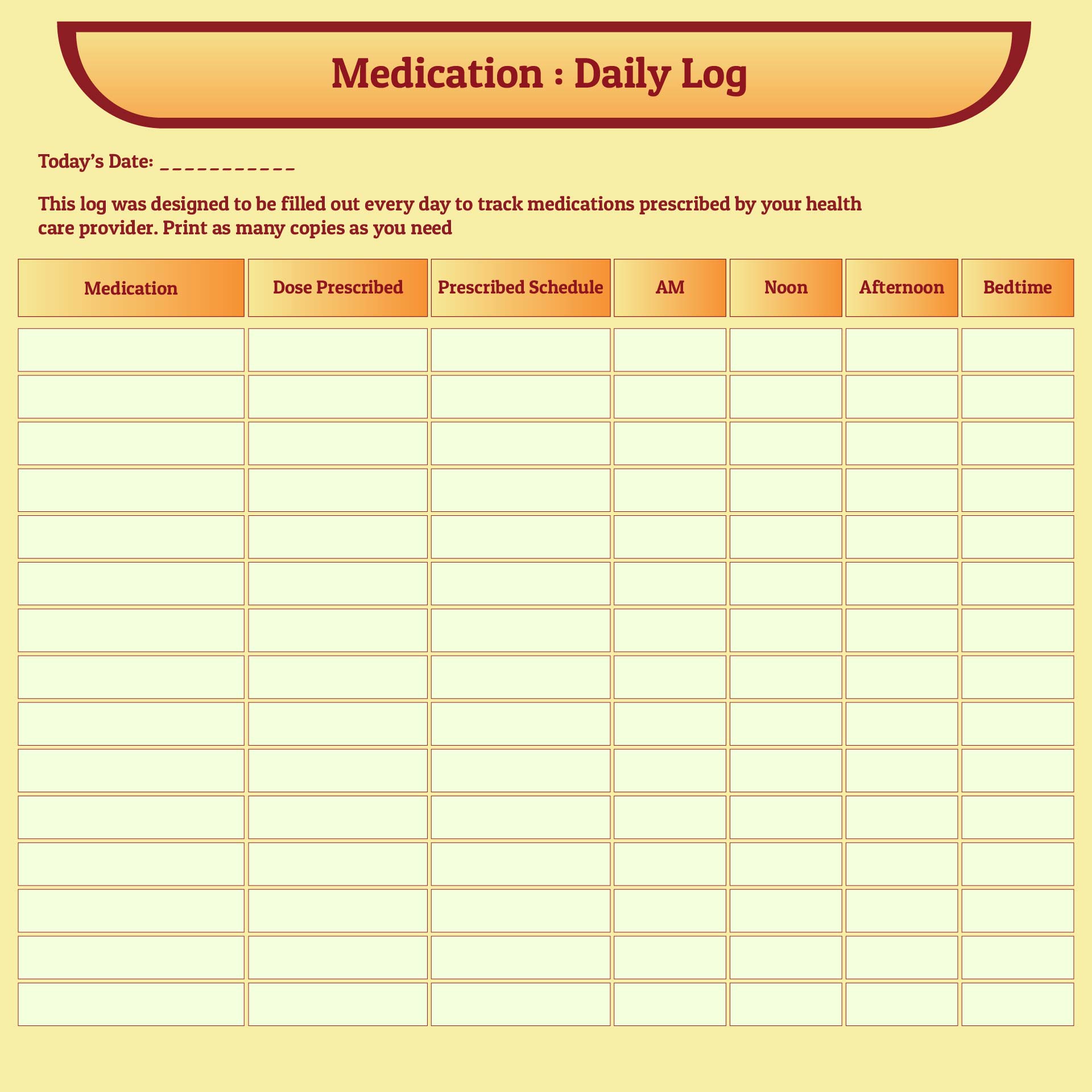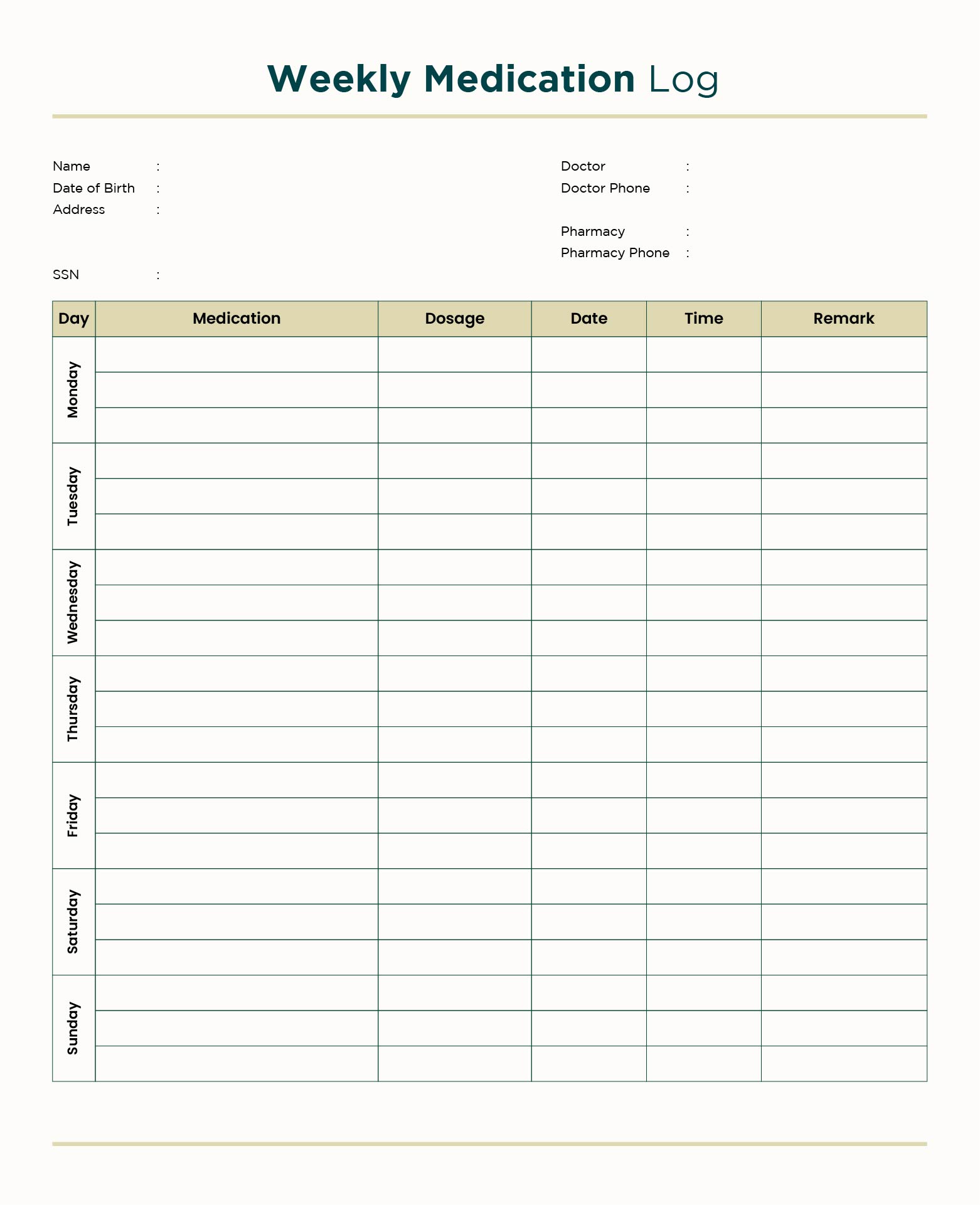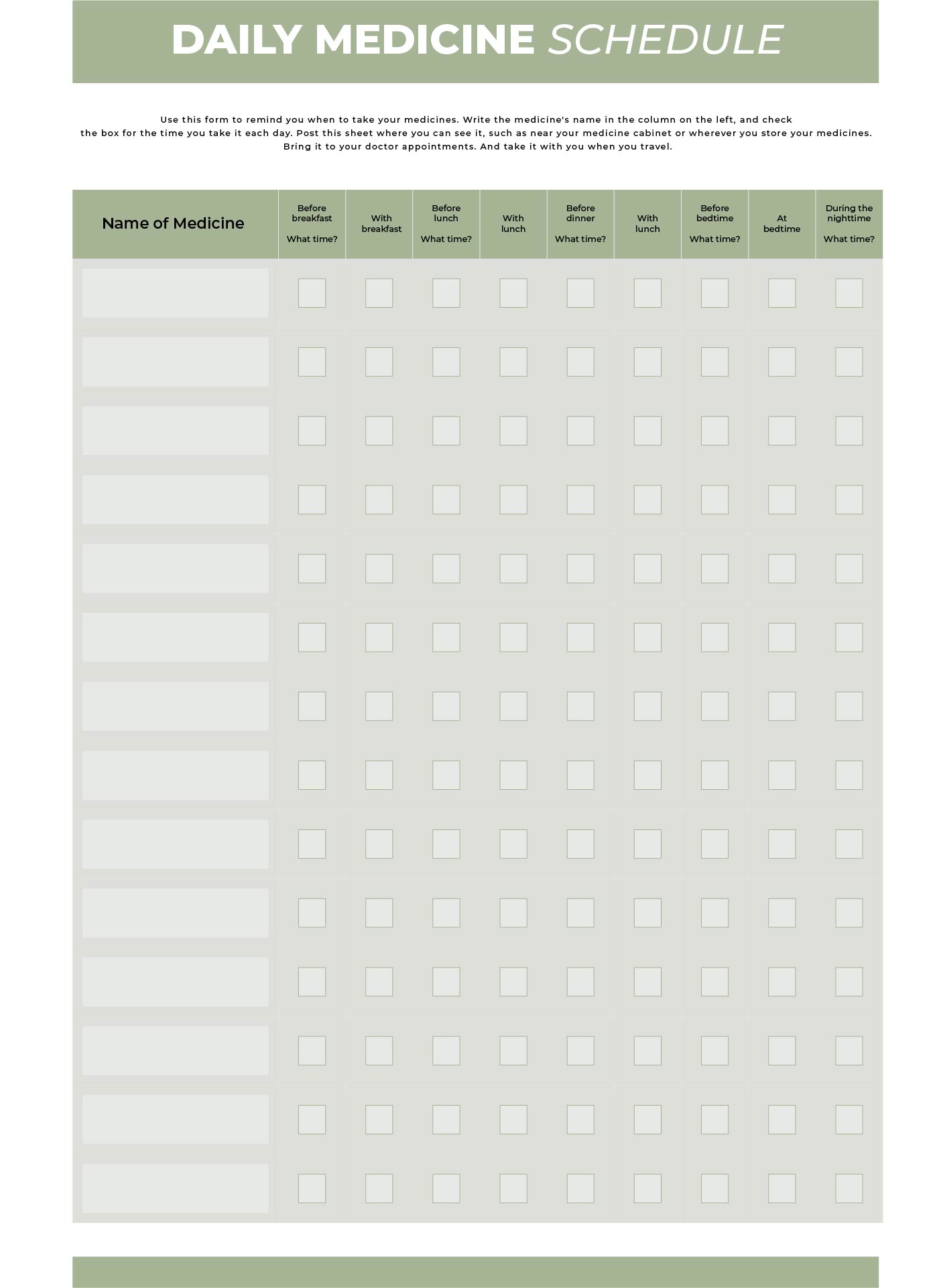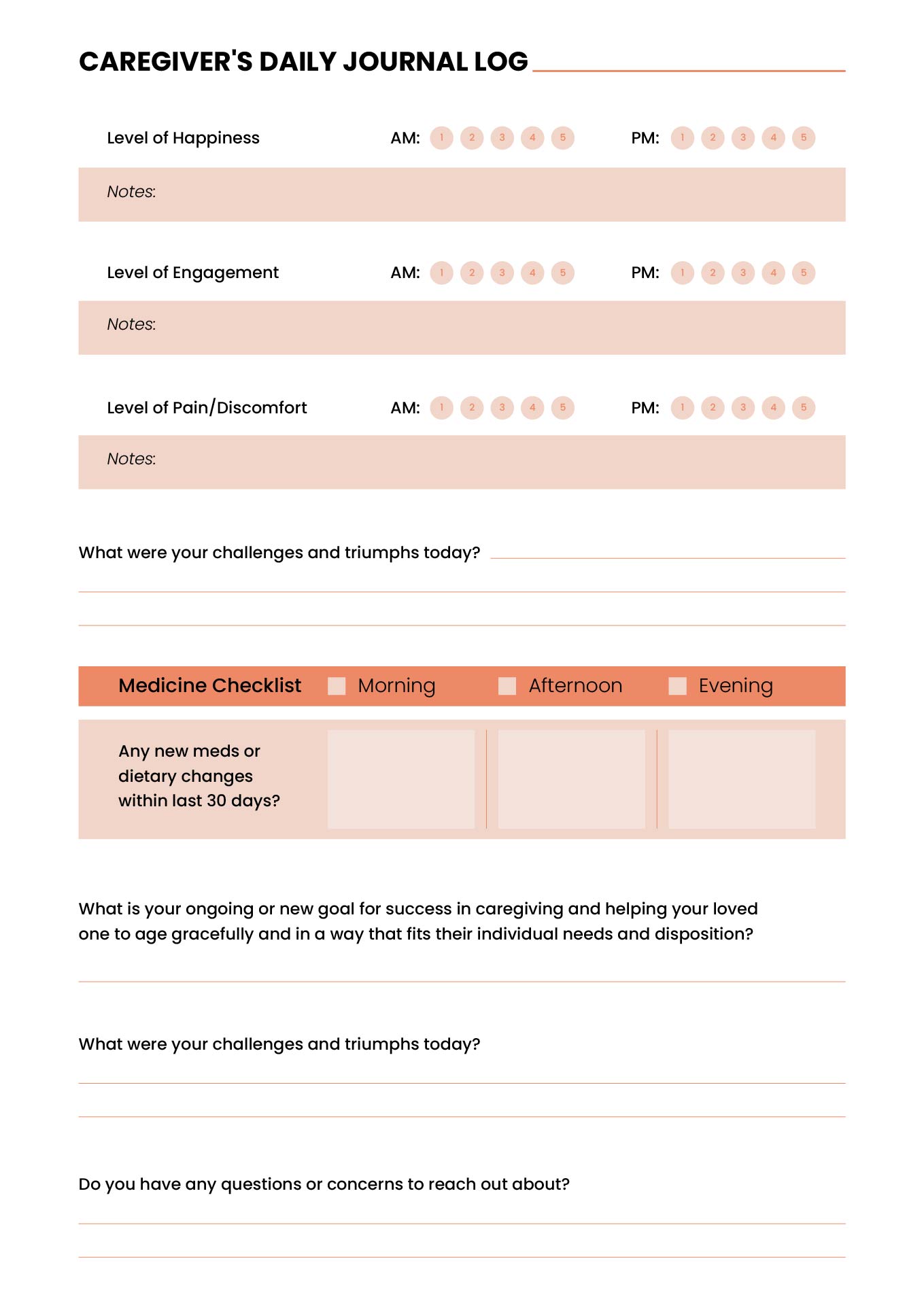 How to organize my medications?
When someone is sick, taking medication is one way to recover from the illness. Drugs consumed by patients are not always just one type, but many, and each drug has its own advantages and uses. This can be found in patients who have more than one disease, for example, when someone has a complicated disease. Therefore, it should be noted that when a person consumes a wide variety of drugs, avoid taking drugs irregularly which can lead to an overdose. That way, it is necessary to pay attention to how to organize the drugs that will be consumed. Some tips and ways to organize drugs will be explained as follows. First, if you take a variety of medications on a routine basis, a pill organizer might be quite useful. Each day's amount of medication is stored in one of seven or more containers. Keep a dosing plan accessible that provides a physical description of each tablet, such as "the blue capsule" or "big white pill," to ensure that medication is taken on time. Next, keep a checklist of all the medications you're taking, including the name, dosage, frequency, adverse effects, and whether or not you've stopped taking them. Include any drug allergies you may have. Next, using a medicine application, there are many apps that can help you manage your medications if you have a smartphone or tablet. They include those that allow you to look up medicine, create a medication timeline, and receive pill reminders. Last, keep in mind to examine the expiration date and refill information on medication labels. Dispose of outdated medications properly. If you're getting low on a refillable medicine, call your pharmacist before you run out. You will not miss any dosages this way. Furthermore, these easy tips to check and organize your medications will help you to get better by consuming them at the exact time and doses.
Easy ways to manage our medication
---
More printable images tagged with: