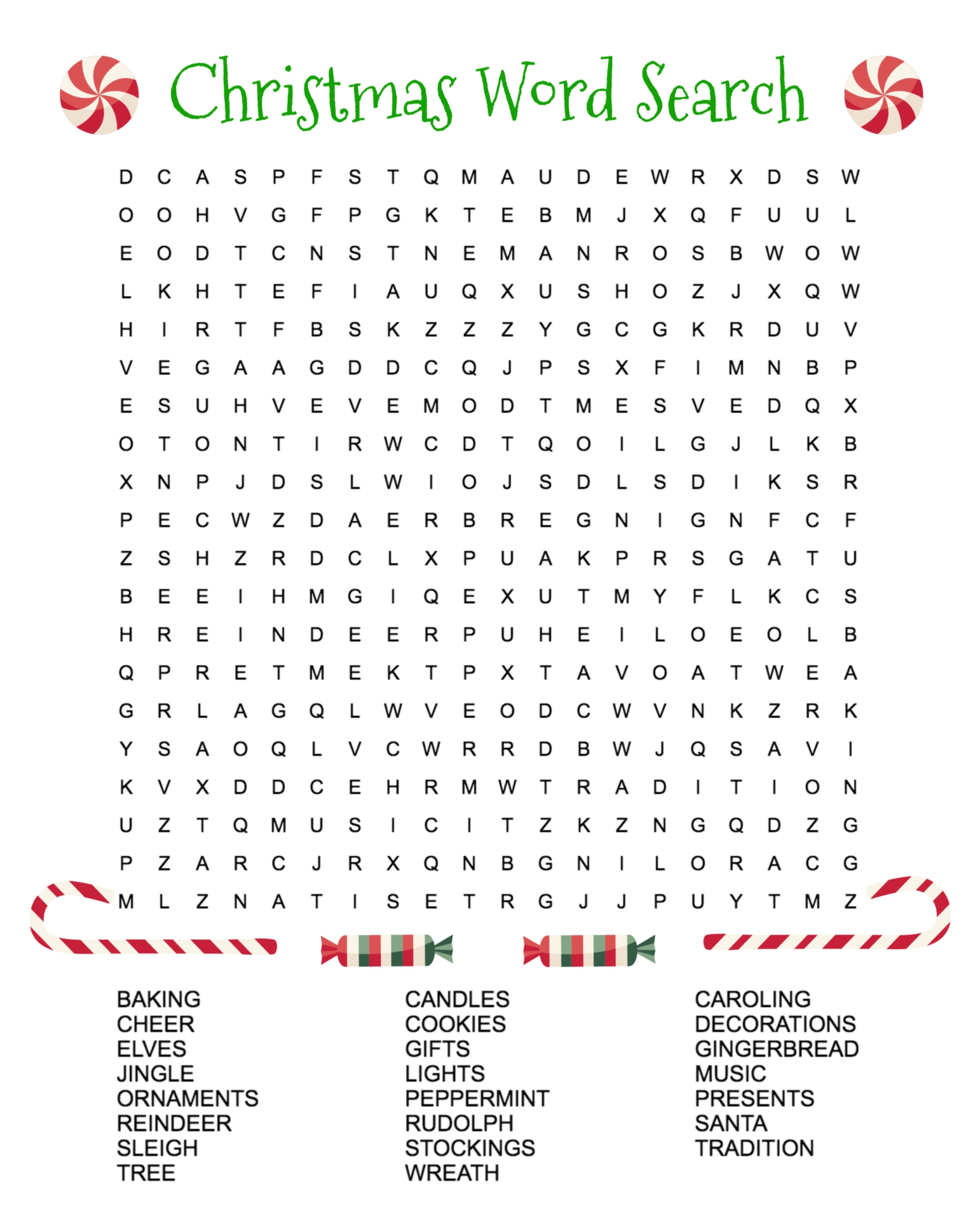 Can We Give Christmas Word Search Puzzles at School?
Of course! This game has great benefits for students to broaden their vocabulary bank. In other countries, you will find the exercise of the word search puzzle in language classes. This game is good to introduce Christmas traditions all around the world. Although Christmas is celebrated on December 25, some beliefs as well as the decorations are different in each country. In the Church community, the children are also given this puzzle in Sunday School.
Can We Color Christmas Word Search Puzzles?
Yes! You can color the Christmas word search puzzle worksheet with colored pencils, gel pens, and non-toxic crayons. Most of the time, the sheet for this game is printed from the internet and it is completely plain; just the puzzle box and blank and white Christmas clipart. You add the color so that you will enjoy the puzzle more and improve your creativity. Some color can give the clue of the word search. And for language learner, they will memorize the word better with colors.
What is The Negative Side of Playing Christmas Word Search Puzzles for Language Learner?
Rather than a negative side, it is more like the opposite side from the positive one. As you might know that this game is great for learning new vocabulary around Christmas, you can't just stick to one puzzle game exercise. You can also give them one blank each next to the picture of Christmas figures and ornaments. If they overdo the puzzle exercise, they won't be able to memorize the vocabulary effectively. Teachers must be able to see the students' potential. Thus, there are many different ways on how to memorize vocabulary. You are free to turn this single-player puzzle into a multi-player game where they have to run for Christmas-related words.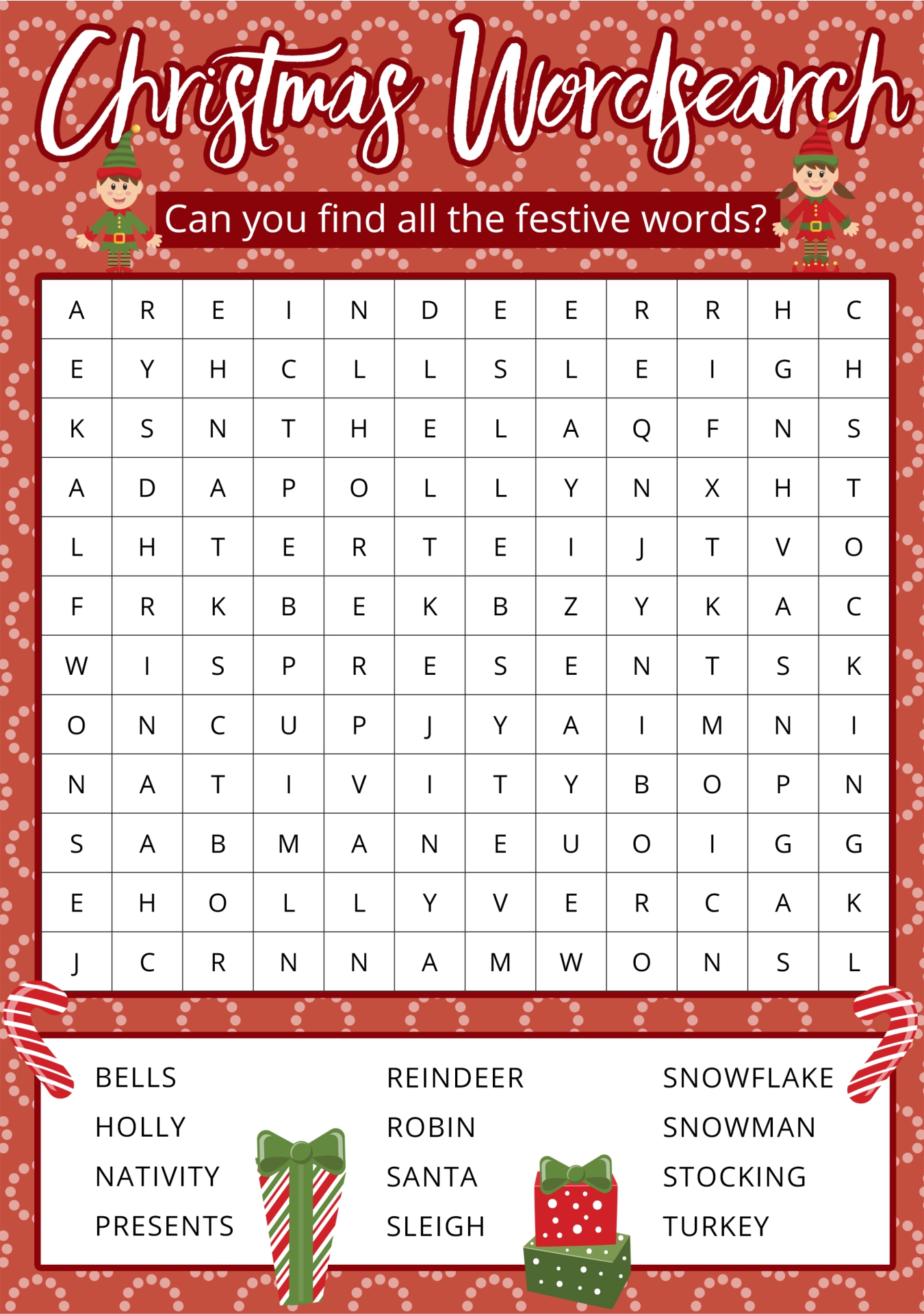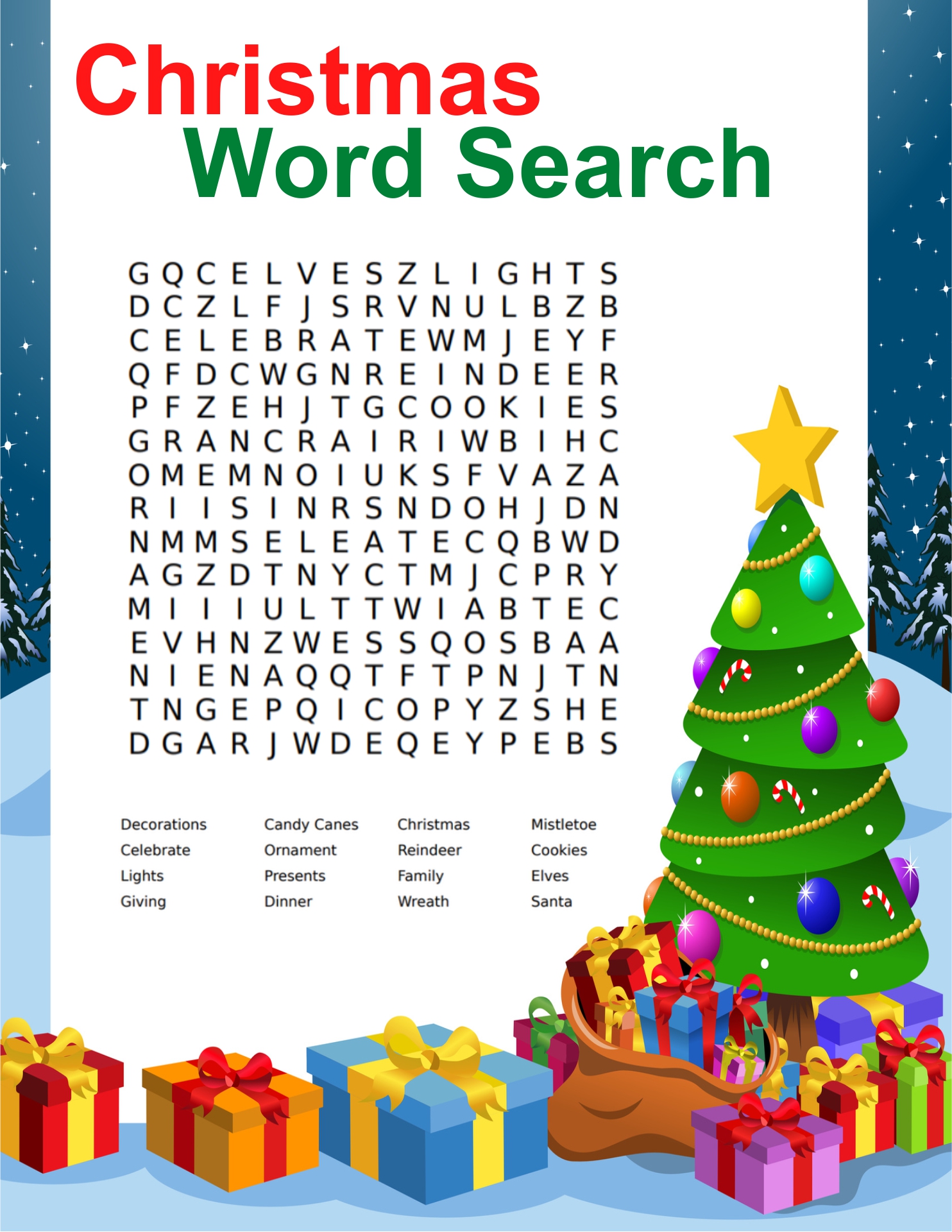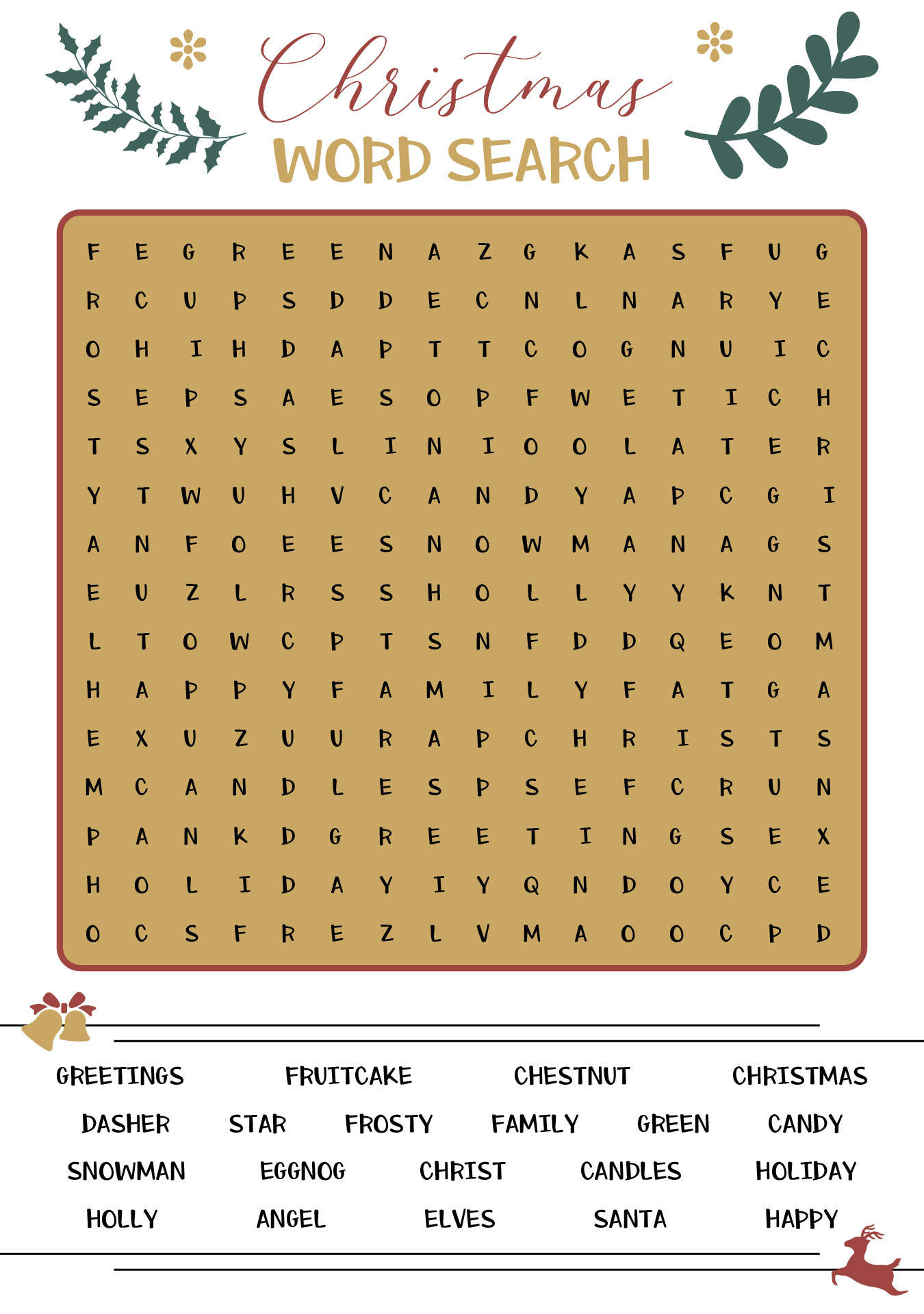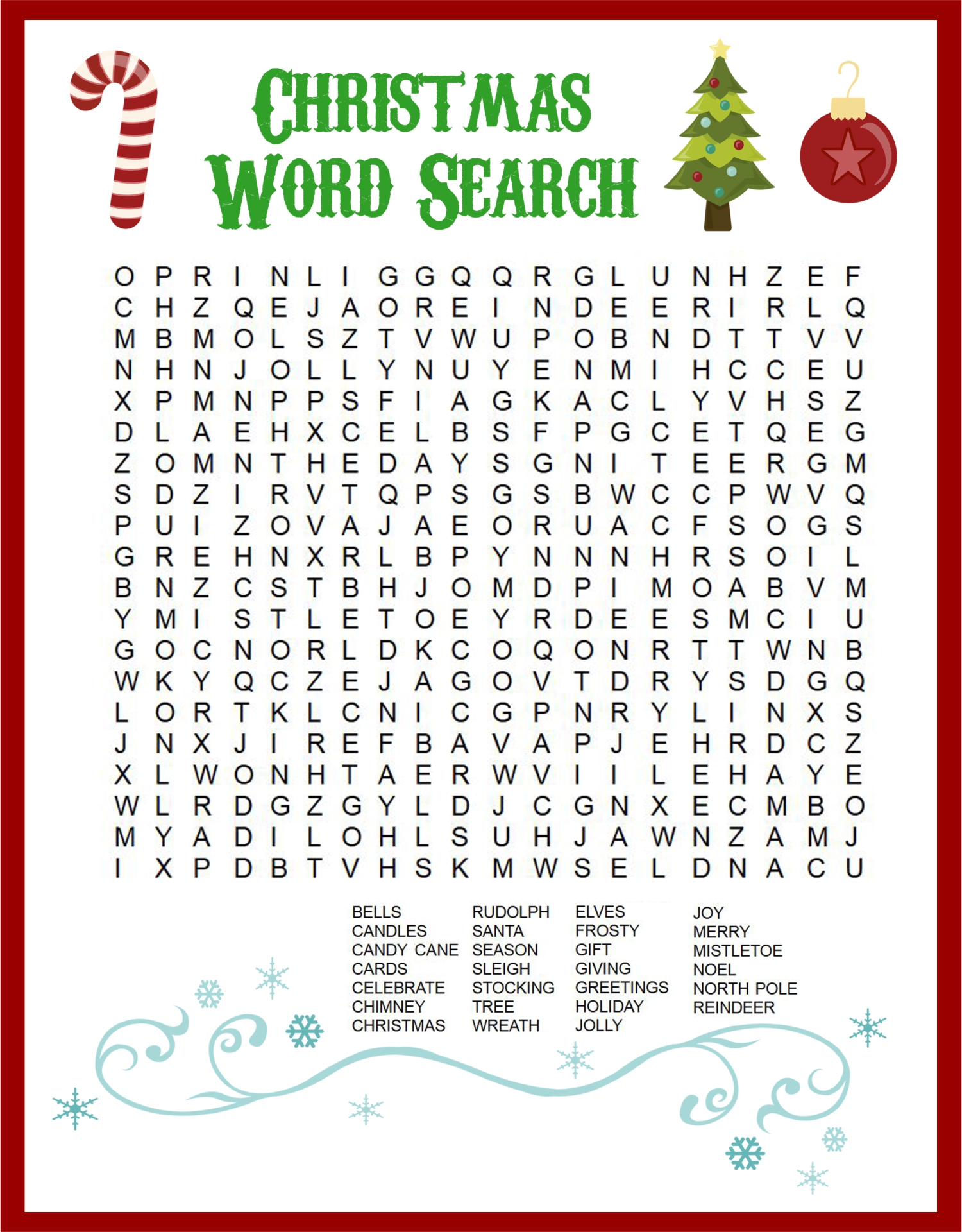 How to Teach Kids a Foreign Language?
The earliest stage you can step on to teach kids a foreign language is to introduce them to it. You can turn on the video in a foreign language for their movie time. If they can already read and write, you can teach them the basic words. You can teach them with games too like word search puzzles. There are options for the level of difficulty. As the result, you need resources such as books, word puzzles, movies, even you can bring your children to a foreign country to practice the language or find a language learning community with native speakers.
---
More printable images tagged with: