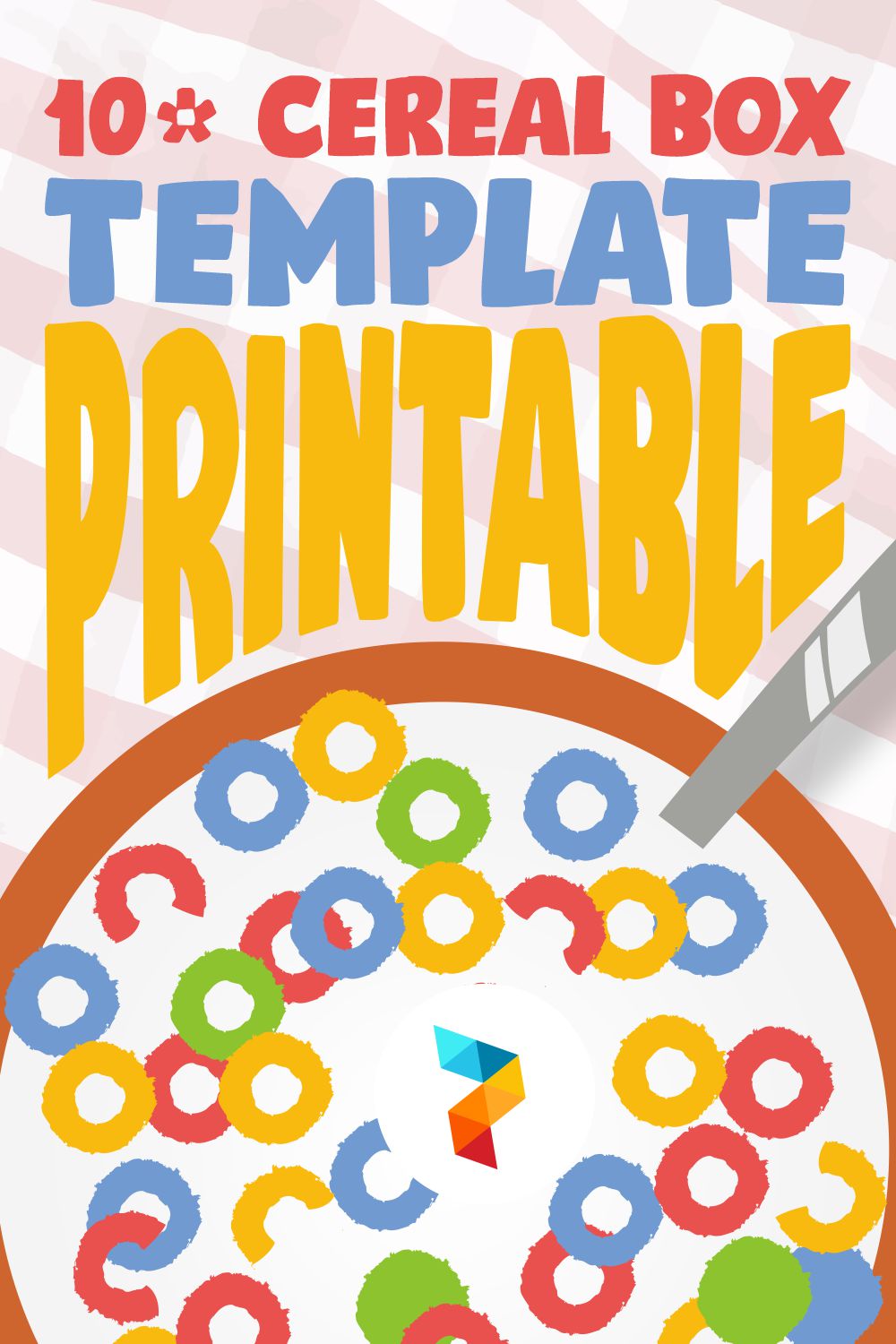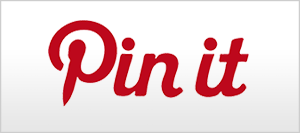 Cereal Box Template Printable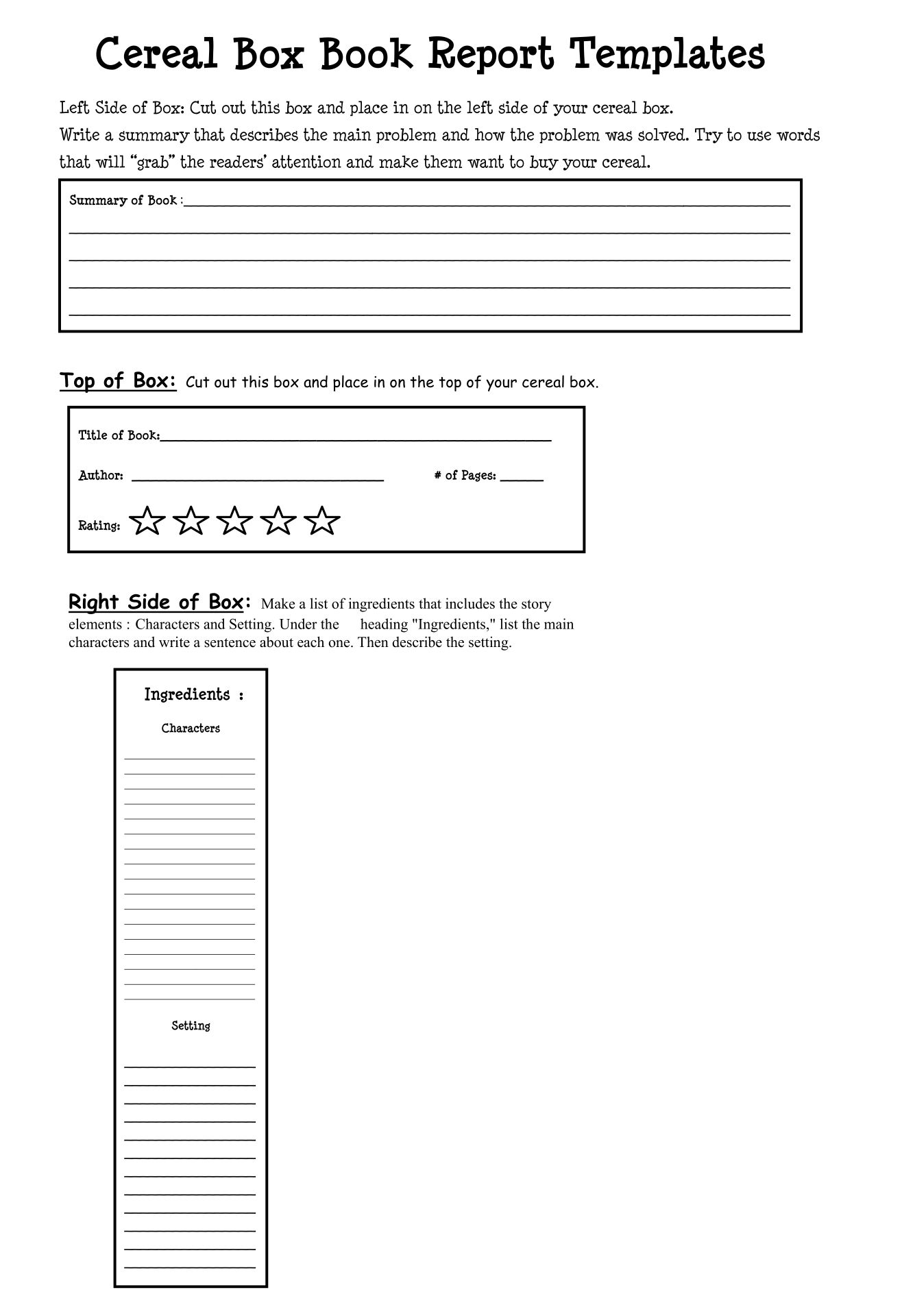 How to Make Your Own Cereal Box?
Making your own cereal box is a fantastic way to personalize your morning meal and add a unique flair to your kitchen. In this article, we will guide you through the step-by-step process of creating your own custom cereal box. Get ready to unleash your creativity and have a blast designing a cereal box that reflects your personality and tastes.
You'll require a sturdy cardboard box, cereal rectangular box template for the folding guide, scissors or a craft knife, a ruler, glue or tape, colorful paper or wrapping paper, markers, and any additional decorations you wish to incorporate, such as stickers or glitter.
Step 1: Designing Your Box
The first step in making your own cereal box is to plan and design its exterior. Use your imagination to come up with a captivating theme or concept that resonates with your preferences.
Are you a fan of nature? Maybe a vibrant design featuring fruits and flowers would be perfect. Do you enjoy a particular hobby or sport? Incorporate relevant images and symbols into your design.
Measure the dimensions of the cardboard box and create a template using a ruler. You can use the template to sketch your design on a separate sheet of paper before transferring it onto the box. Once you have your design ready, use markers, colored pencils, or paints to bring it to life.
Step 2: Assembling the Box
Once you're satisfied with the exterior design, it's time to assemble the box. Start by carefully cutting out the top and bottom flaps of the cardboard box using scissors or a craft knife. This will create an open-box structure.
Next, cut out a rectangular piece of cardboard that fits the width of the box. This piece will serve as the back panel of the cereal box. Attach it securely to the box using glue or tape. Ensure that it is aligned properly and stands upright.
Now, it's time to attach the exterior design to the box. Cut the colorful paper or wrapping paper to match the dimensions of the box panels. Apply glue or double-sided tape to the back of the paper and carefully press it onto each side of the box, covering the entire surface.
Step 3: Adding Finishing Touches
To make your cereal box truly unique, you can add some finishing touches and additional decorations such as adding unique jar patterns. Consider including a catchy name for your cereal and a creative logo. You can draw or print these elements on a separate piece of paper and attach them to the front of the box.
Furthermore, you can incorporate nutritional information, a slogan, or even a prize or game on the back of the box. Get creative with your ideas and explore different ways to make your cereal box engaging and interactive.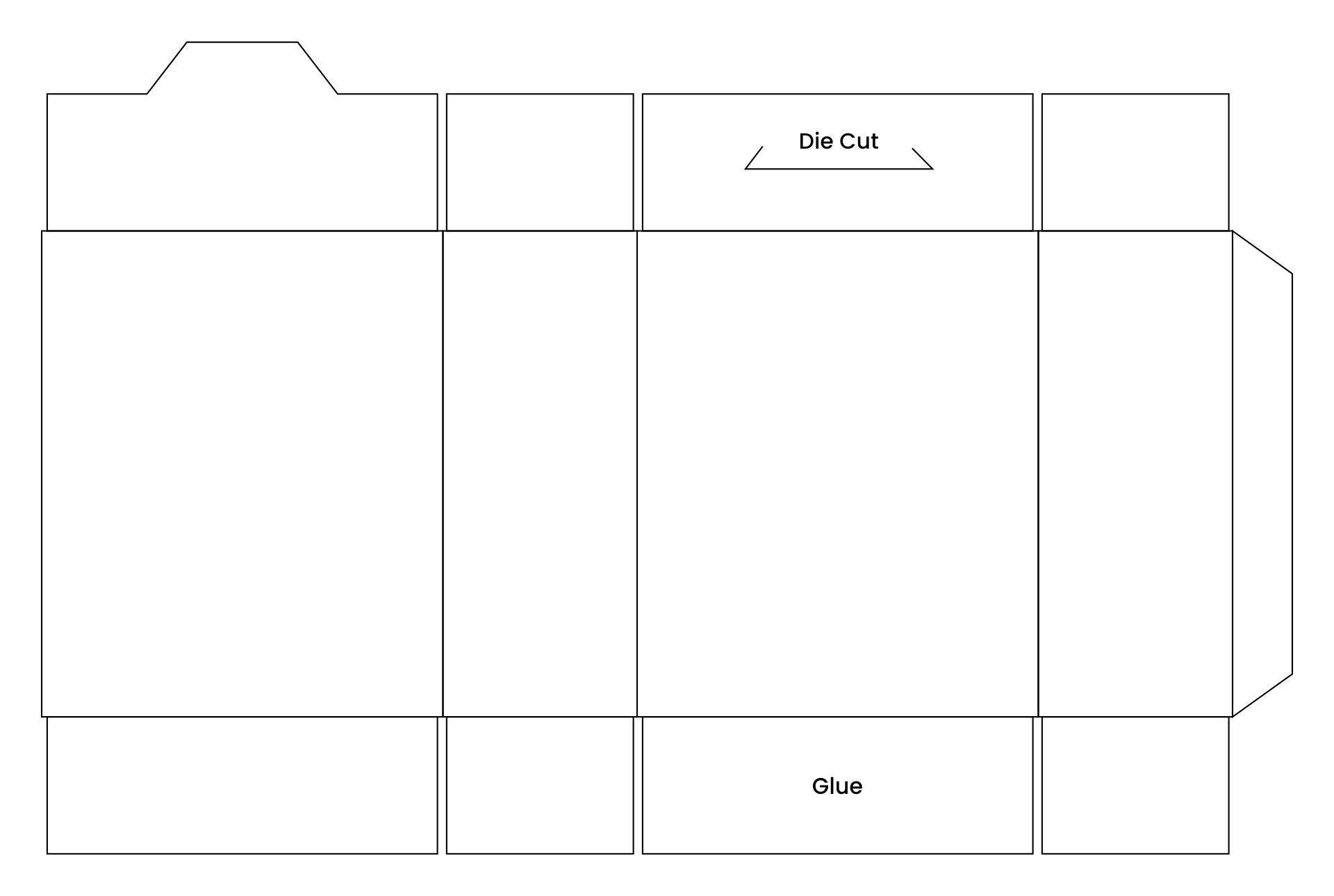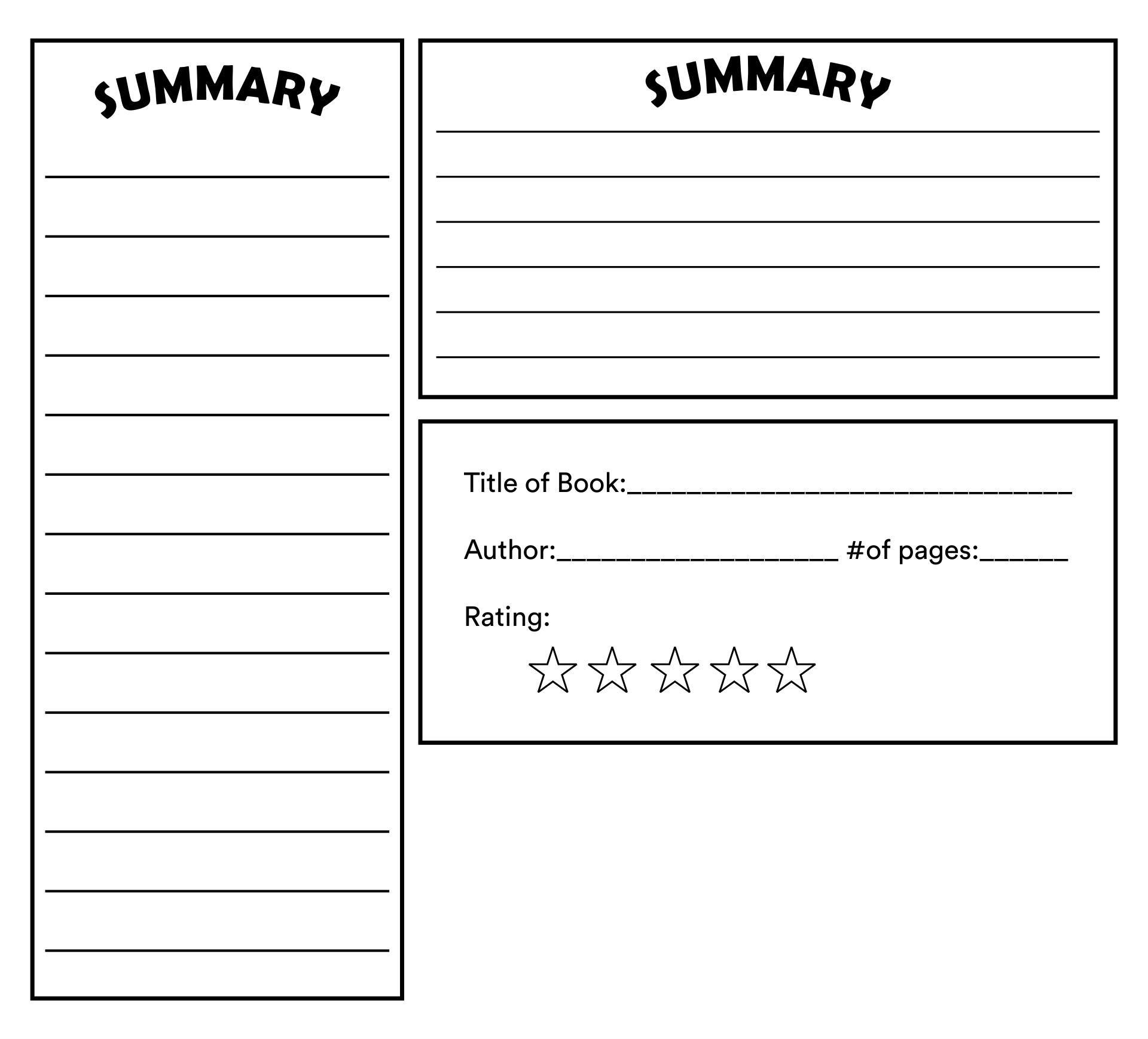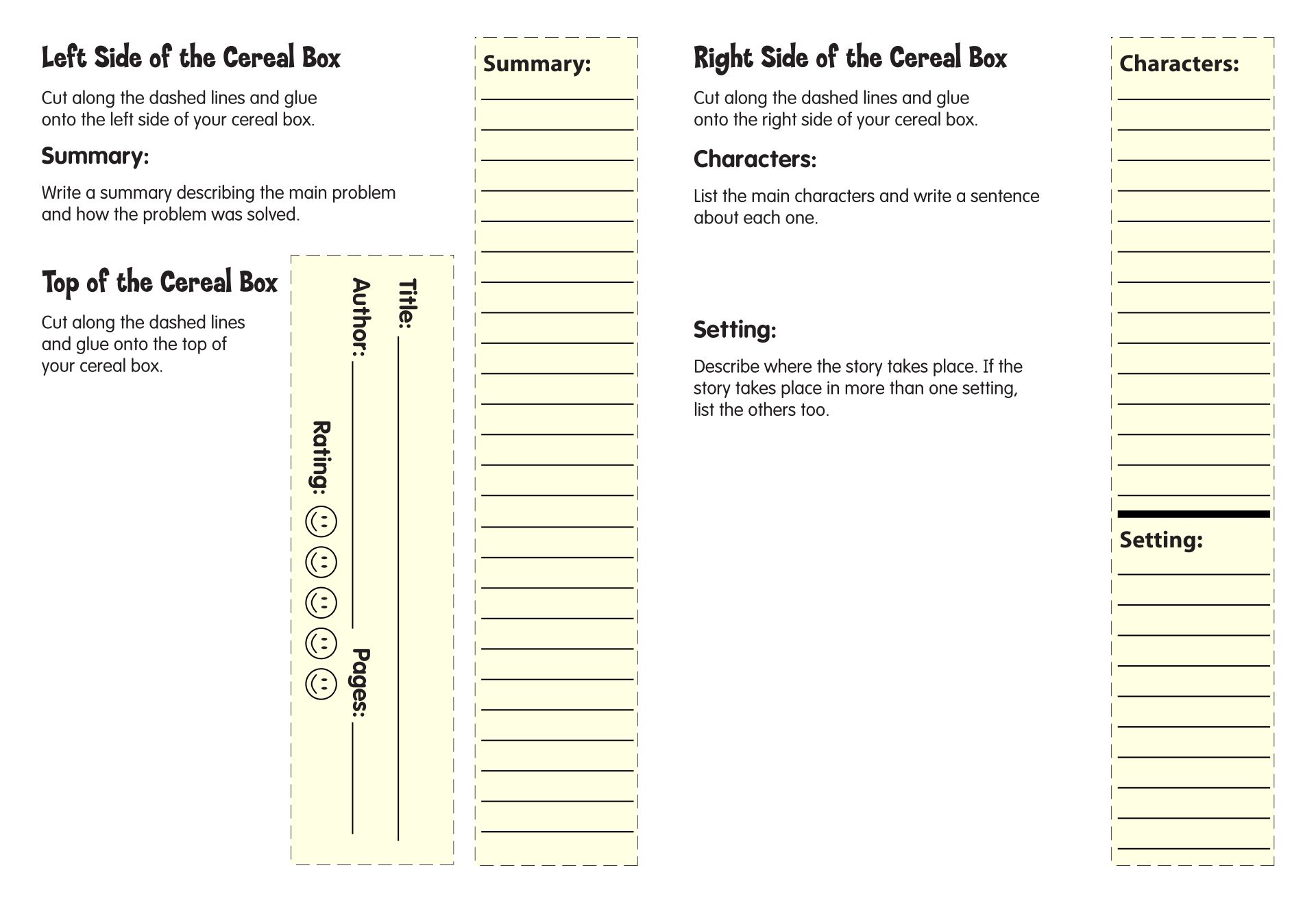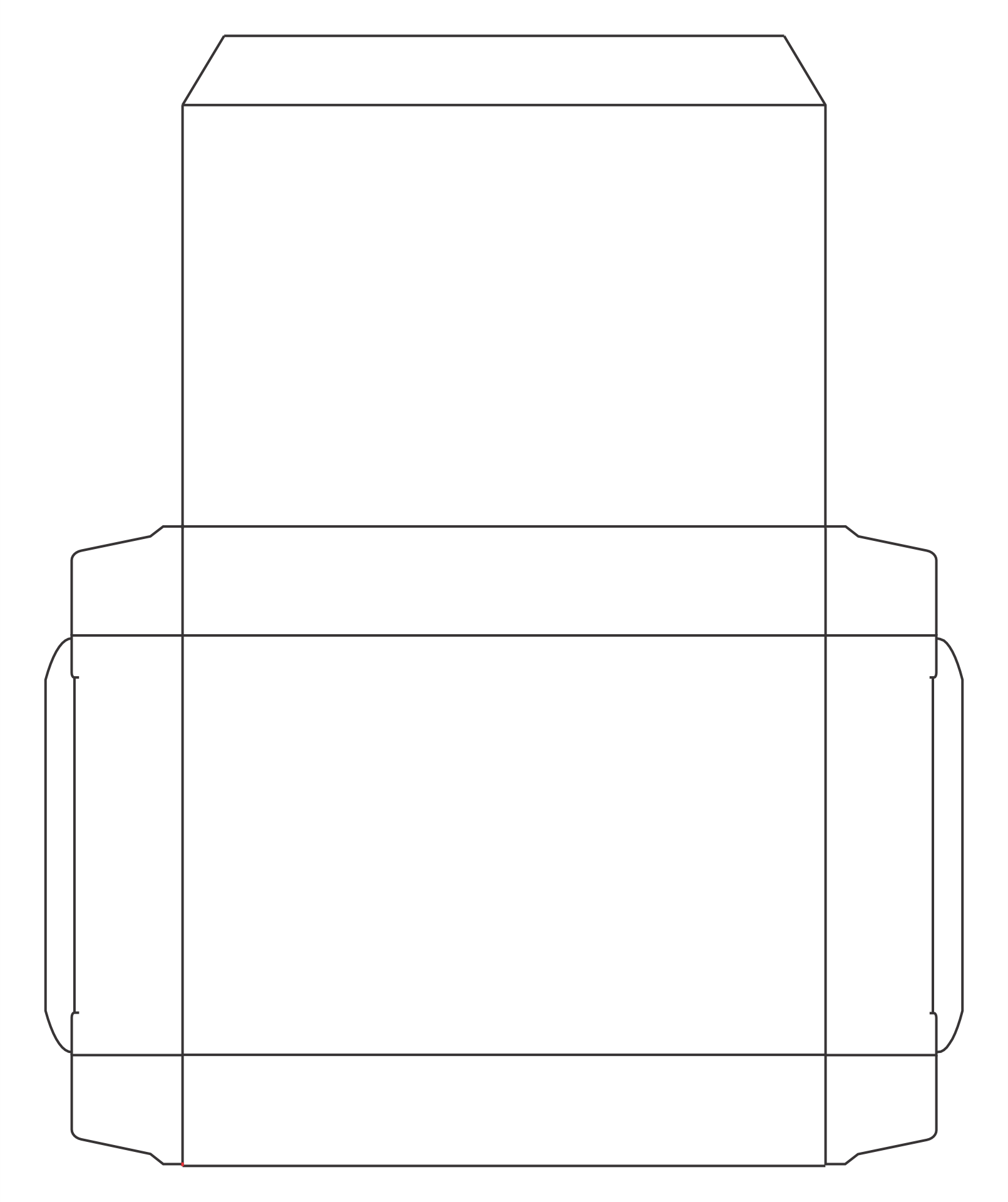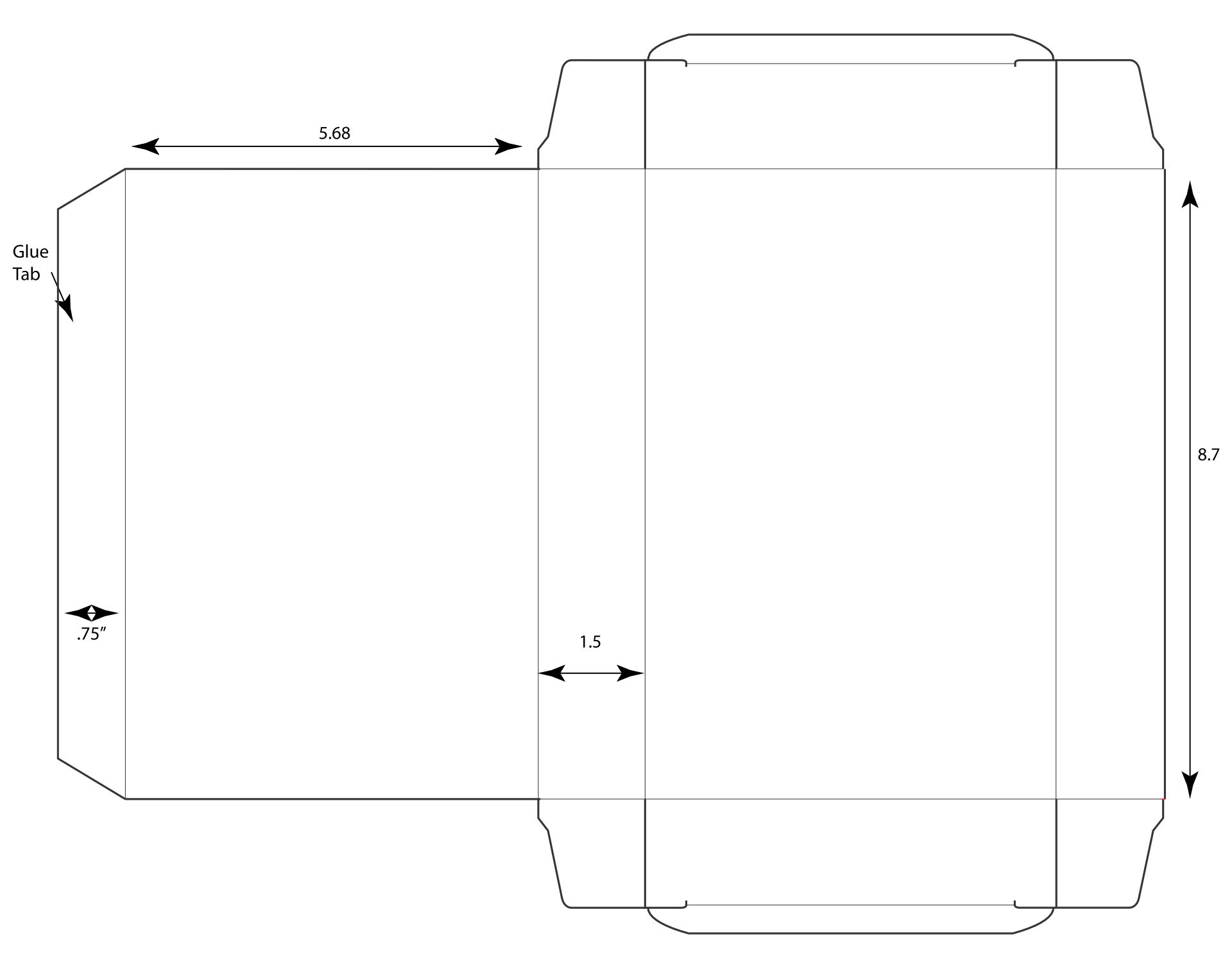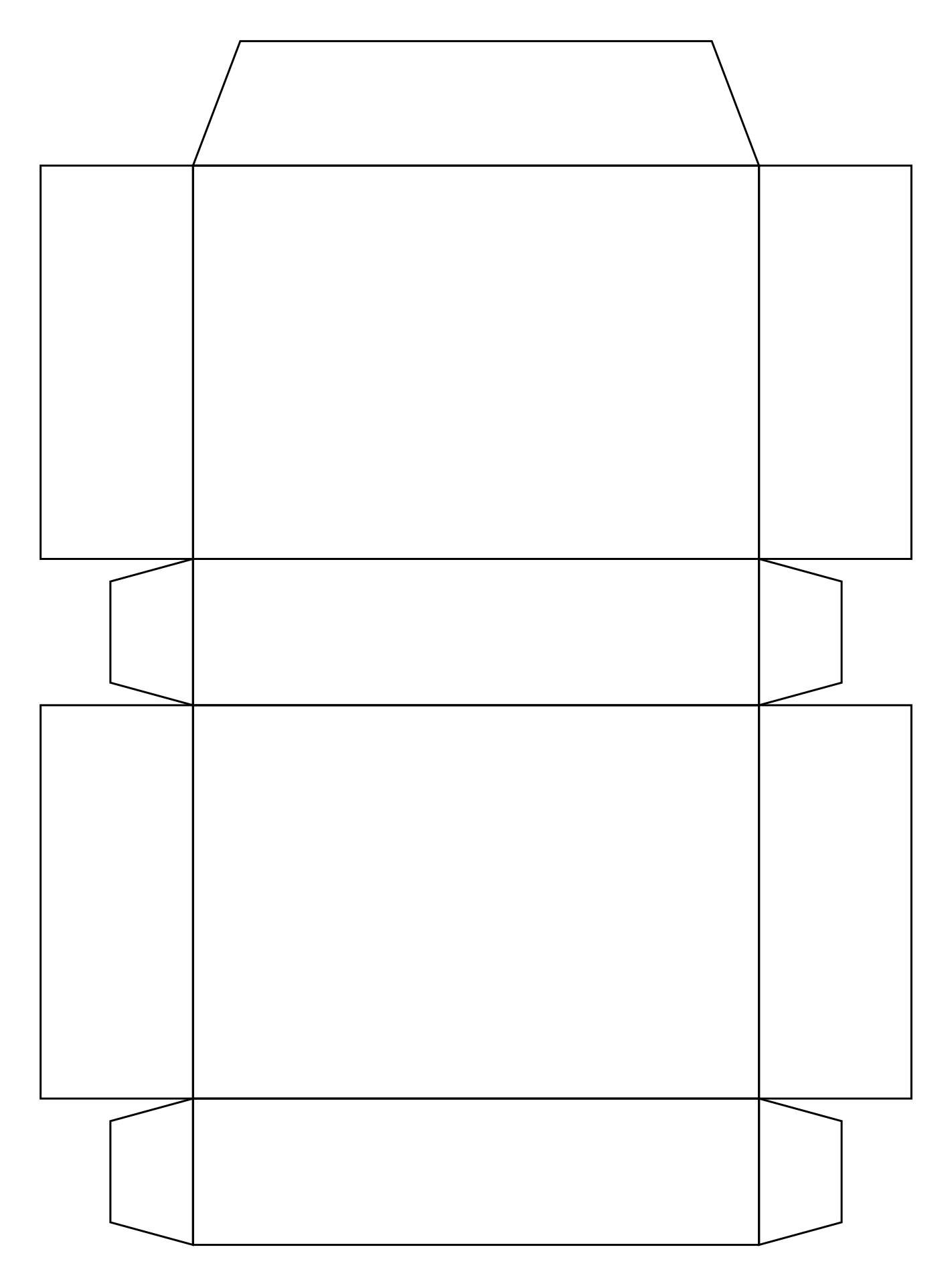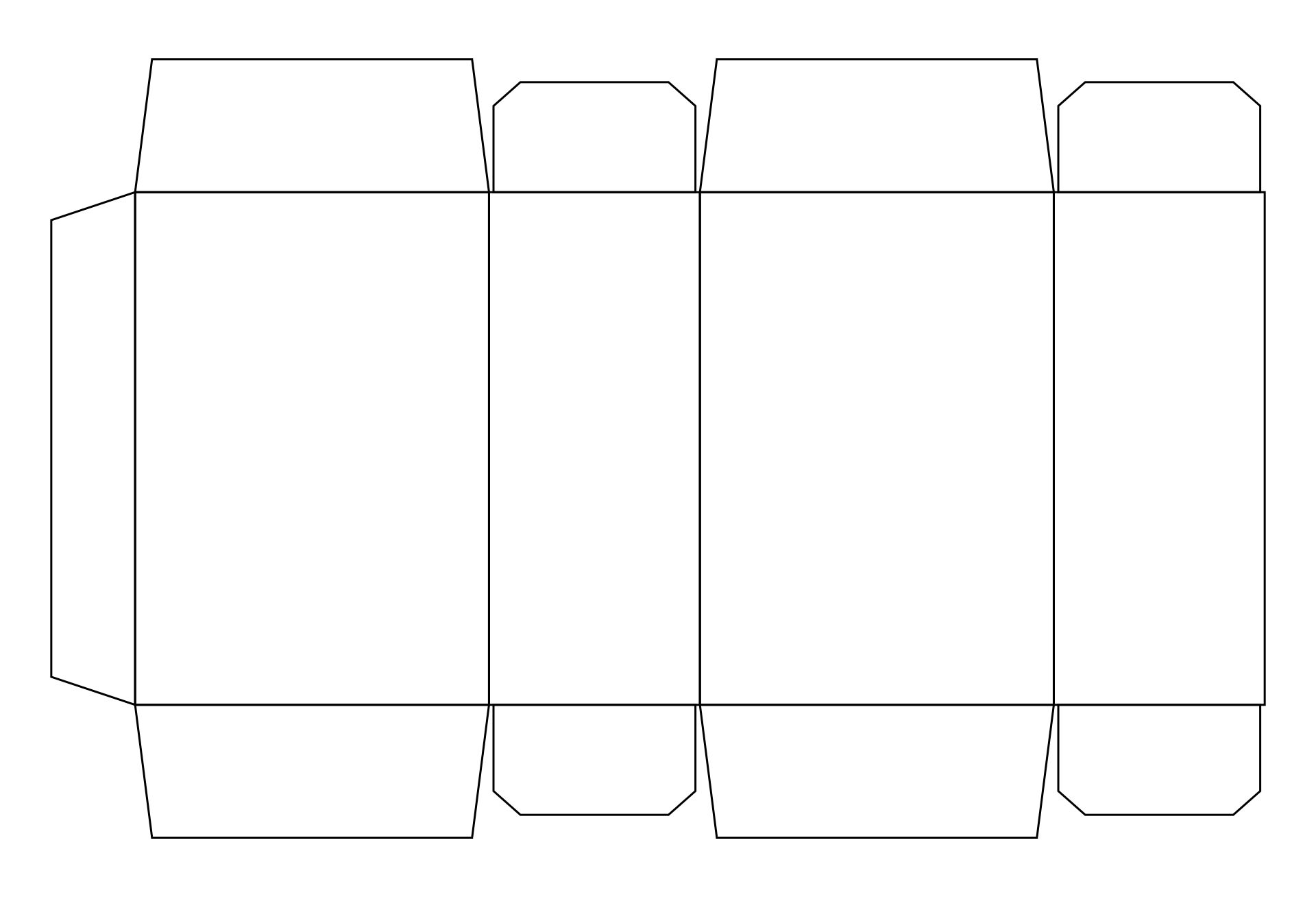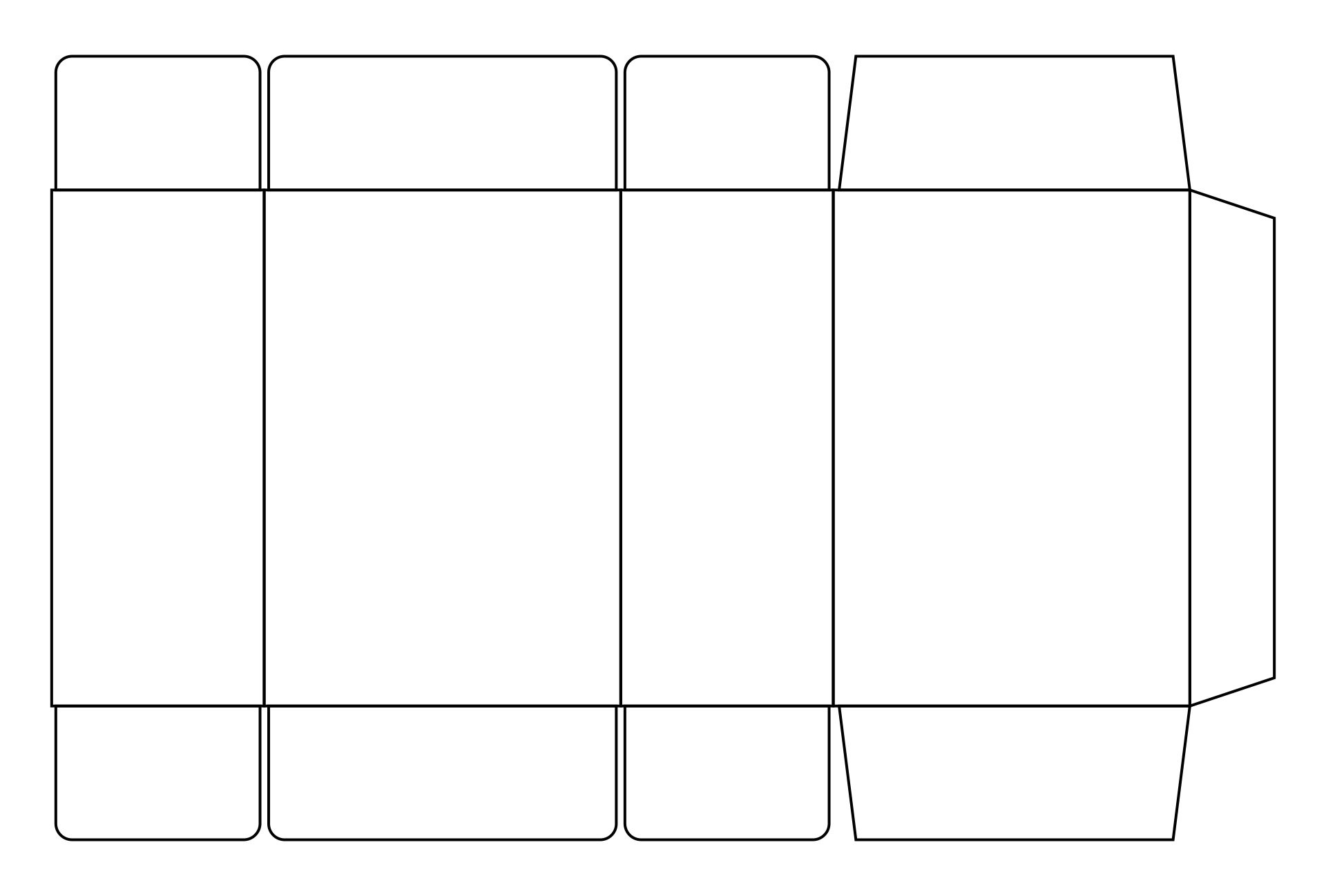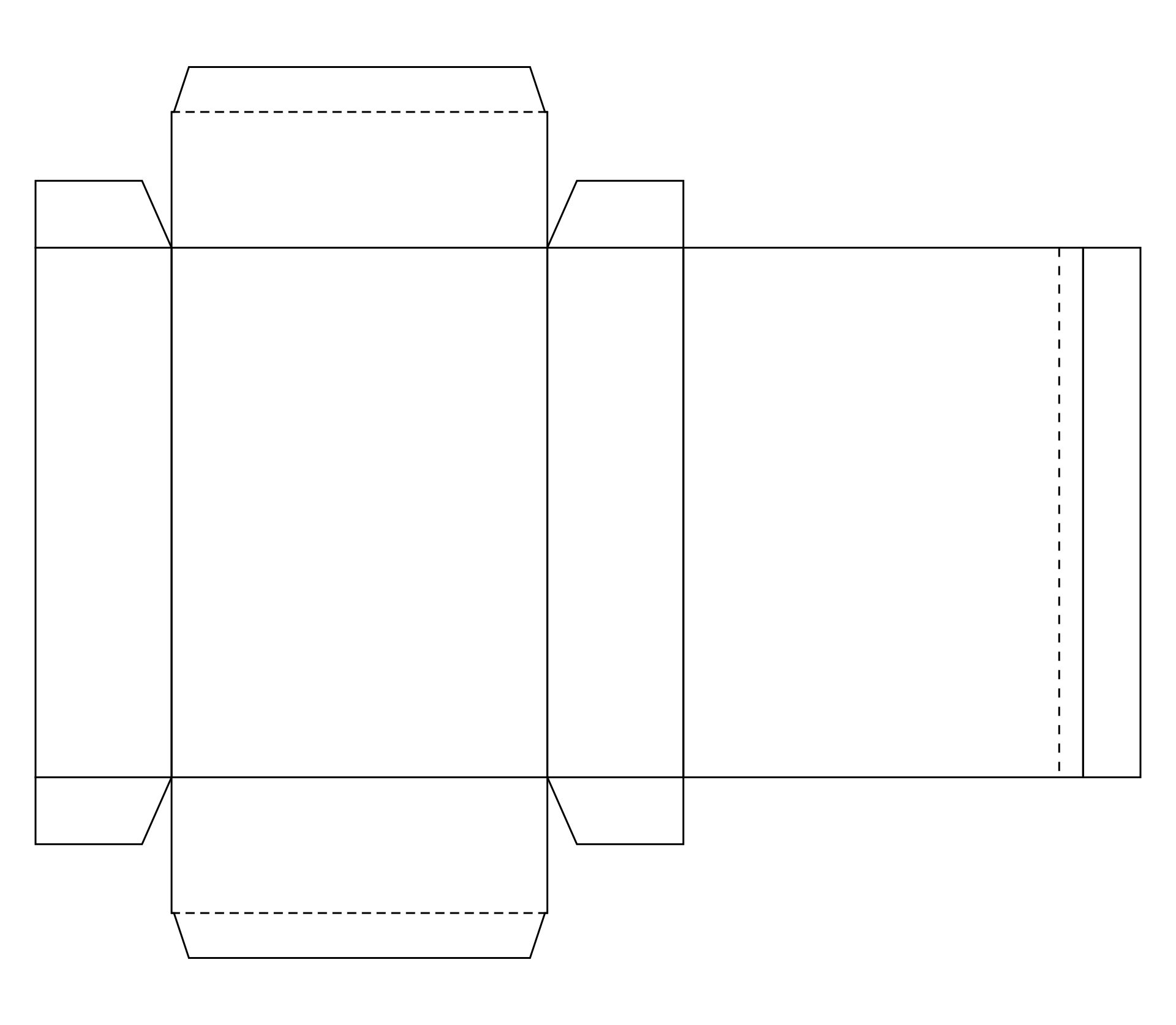 How to Recycle Cereal Boxes?
Cardboard boxes are versatile and readily available, making them excellent materials for recycling and repurposing. Instead of tossing them into the recycling bin, consider giving these boxes a new lease on life by transforming them into useful and creative items.
From storage solutions to fun DIY projects, you'll discover the endless possibilities of repurposing cardboard boxes while reducing waste and contributing to a greener planet.
Cardboard Box Storage Organizer
One of the simplest and most practical uses for cardboard boxes is turning them into storage organizers or tool box. Whether you need to declutter your workspace, organize your kitchen, or tidy up your children's toys, cardboard box organizers are a cost-effective solution.
To create a tool box, gather several cardboard boxes of different sizes. Then, use the tool box template to create it. Cut off the flaps and reinforce the edges with tape. Then, arrange the boxes in a desired configuration, gluing them together to form compartments.
You can also cover the boxes with decorative paper or fabric for a more polished look. Now, you have a customizable storage solution to suit your specific needs.
Cardboard Box Magazine Holder
If you have a collection of magazines or newspapers lying around, repurposing a cardboard box into a magazine holder is a practical and stylish option. Start by cutting one side of the box diagonally, creating a slanted surface. Trim the box to your desired size and shape, ensuring the remaining sides are tall enough to hold the magazines securely.
Next, reinforce the edges with tape or additional cardboard strips. Decorate the holder with colorful paper or fabric to match your home decor. With this simple project, you can keep your reading materials organized and easily accessible.
Cardboard Box Playhouse
Transforming a cardboard box into a playhouse can provide endless entertainment for children. Begin by selecting a large cardboard box and cutting out windows and a door. Use markers or paints to add colorful details such as curtains, flowers, or even a mailbox.
Inside the playhouse, you can create a cozy space with pillows and blankets. Encourage your child's imagination by letting them decorate the interior with drawings or stickers. This project not only promotes creativity but also teaches the importance of reusing materials.
By transforming cardboard boxes into practical and creative items, we can reduce waste and contribute to a more sustainable lifestyle. From storage organizers to playhouses and pet beds, the possibilities are endless.
So, the next time you come across a cardboard box, don't discard it—let your creativity shine and turn it into something useful and unique. Not only will you save money, but you'll also make a positive impact on the environment.