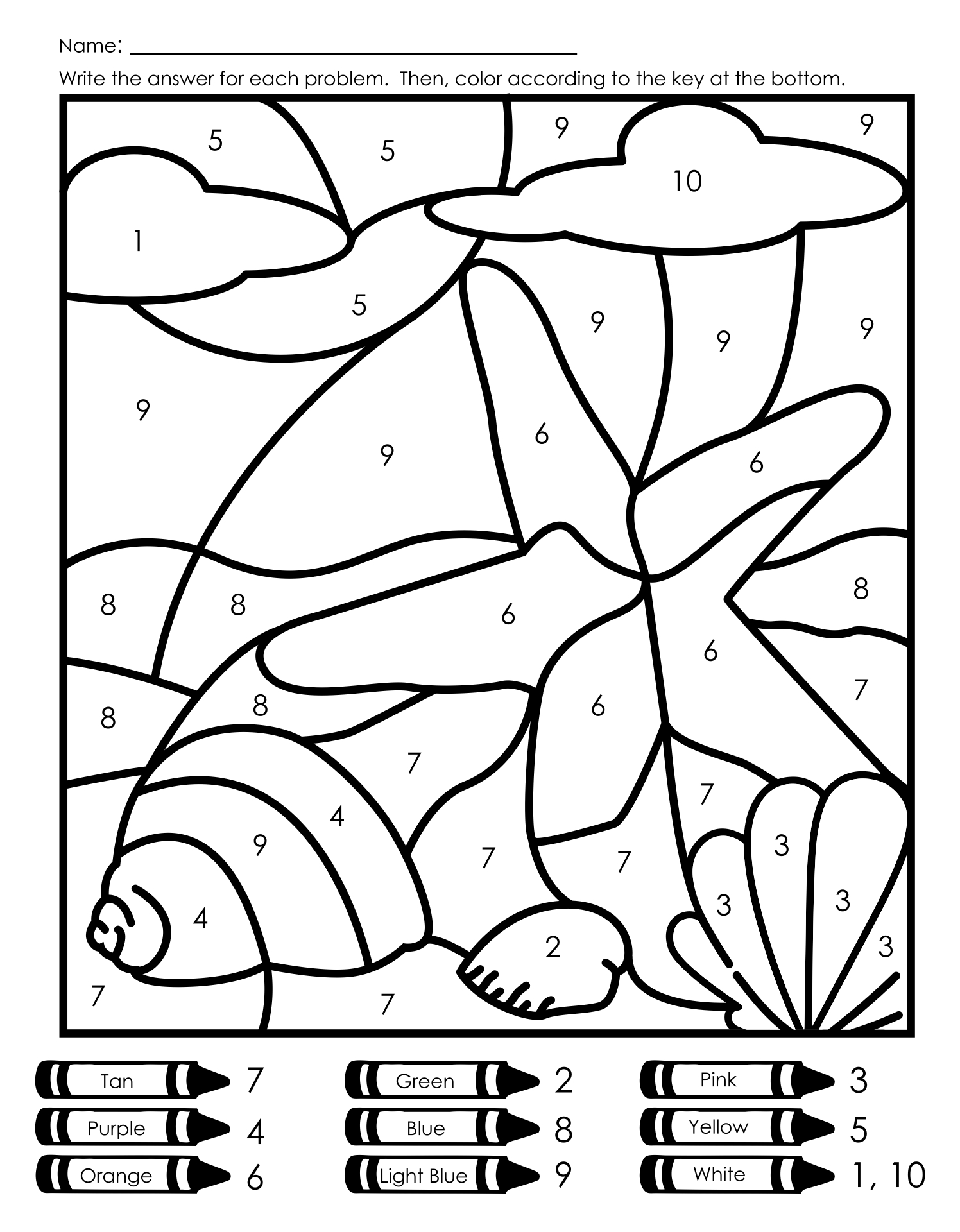 What is Car Color By Number?
Car color by number is a car coloring activity that is done according to the number sequence. So, there are several numbers in car color by number. Children must color the car according to the numbers. Each number represents a different color. An example is number 1 for blue and number 2 for red.
Car color by number is usually made from numbered label paper or canvas with numbers. The way to color it is the same as coloring a coloring book.
Car color by number is one type of color by number activity. It was a kit that was used in 1950. The activity was first introduced by Max S. Klein. He is a commercial artist. Then, the Palmer Show Card Paint Company made paint by number. Finally, paint by number became popular. This is the reason for the emergence of various paint by number templates, including car color by numbers.
How to Do Car Color By Number?
Car color by number is very easy to do. You only need the car color by number template. Then, give the template to the children. They have to color the car pictures according to the numbers. You can help the children to color it.
The most important tip is to color each number with the same color, starting from the largest area to the smallest area. In that way, you don't need a lot of time to wash the brush.
In addition, the coloring process must be carried out from top to bottom. This is to prevent paint drips or smudges in other areas. You also have to follow the coloring rules, but you are allowed to make changes. An example is decorating the outline of a drawing with various colors.
How to Use Car Color By Number as Educational Activity?
So, you can integrate the car color by number with math and art lessons. Because there are various numbers in car color by number, children can understand numbers. In addition, children must recognize the shape or pattern of the image. That's what makes them understand the various forms. They will also recognize different types of colors.
The numbers in the car color by number can also be used to teach children about mathematical calculations. An example is the sum of the numbers 1 and 2. So, that's how car color by the number is used as an educational activity.
How to Teach Kids about Car Color by Number?
To make it easier for children to learn car color by number, you can use a car color by number worksheet. It is a color worksheet filled with numbers. The goal is to make preschool and elementary school students understand different colors, shapes, and numbers. How to use the car color by number worksheet is as follows.
Choose a number to color first.

Look for other areas or numbers that use the same color. So, the kids have to color the same colored areas first.

You can describe the different colors and numbers in the picture while letting the children color it.

When they have finished coloring the picture, place the picture in the frame. Then, hang the car color by number on the wall. This will motivate children to do other color by number activities.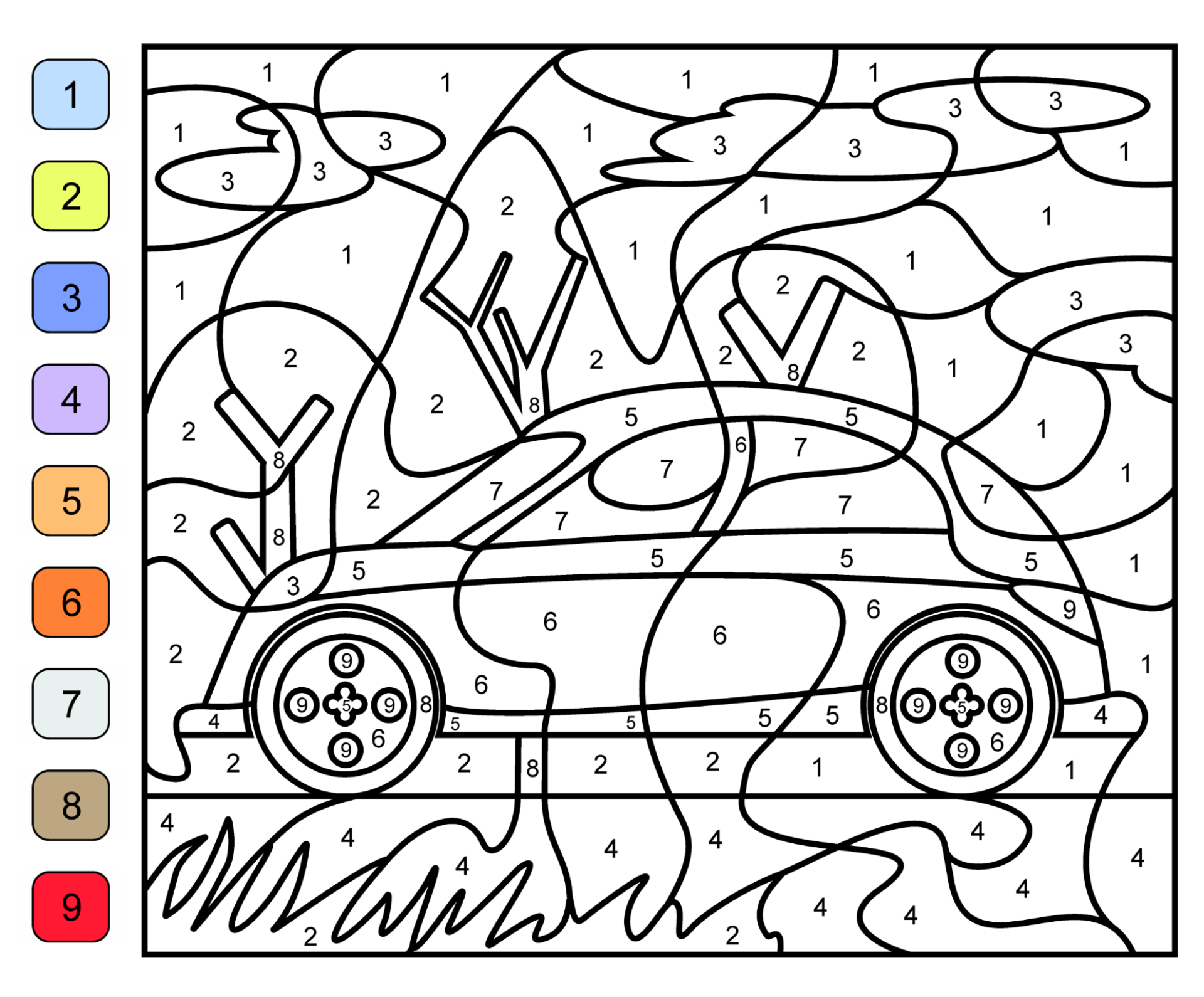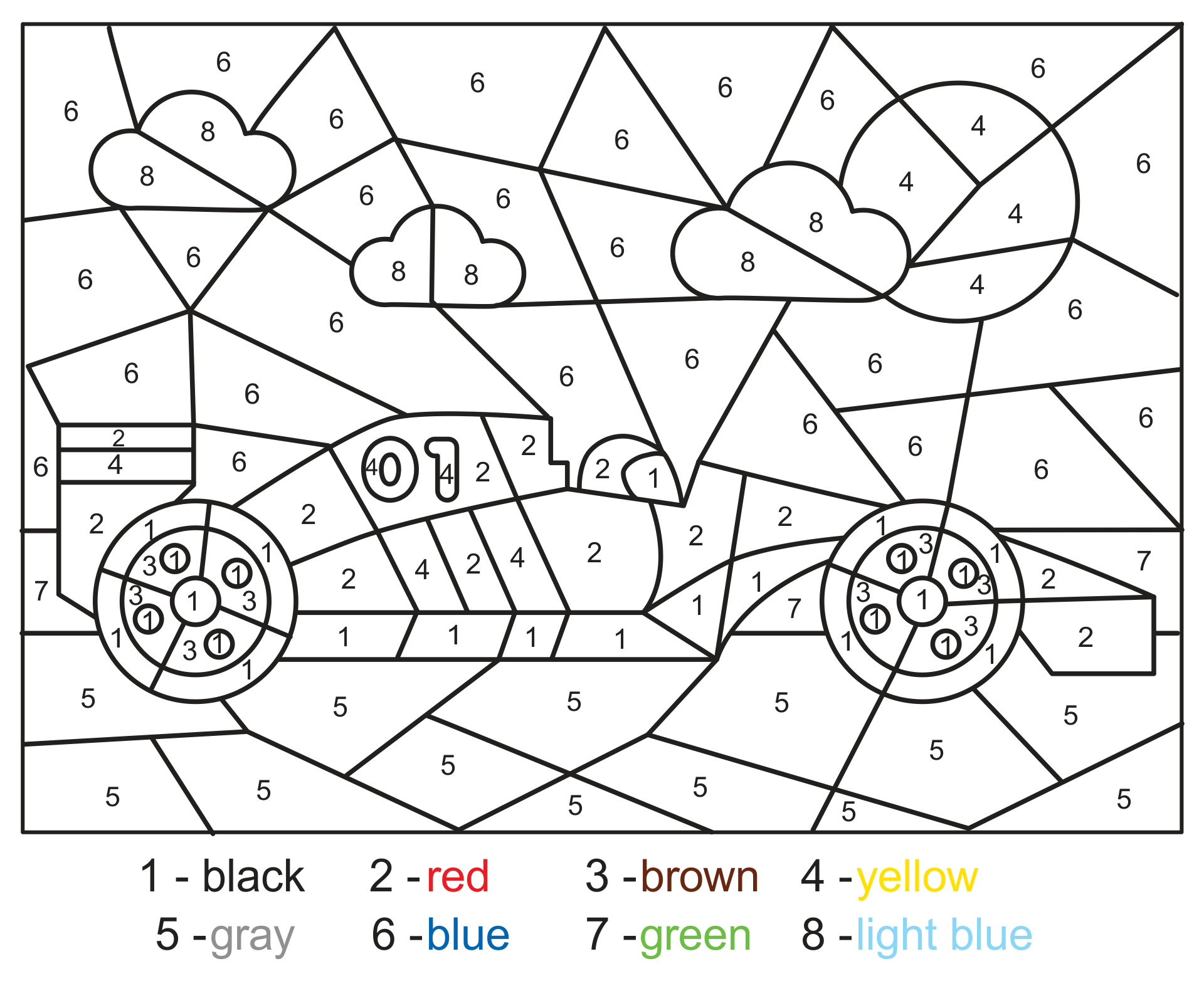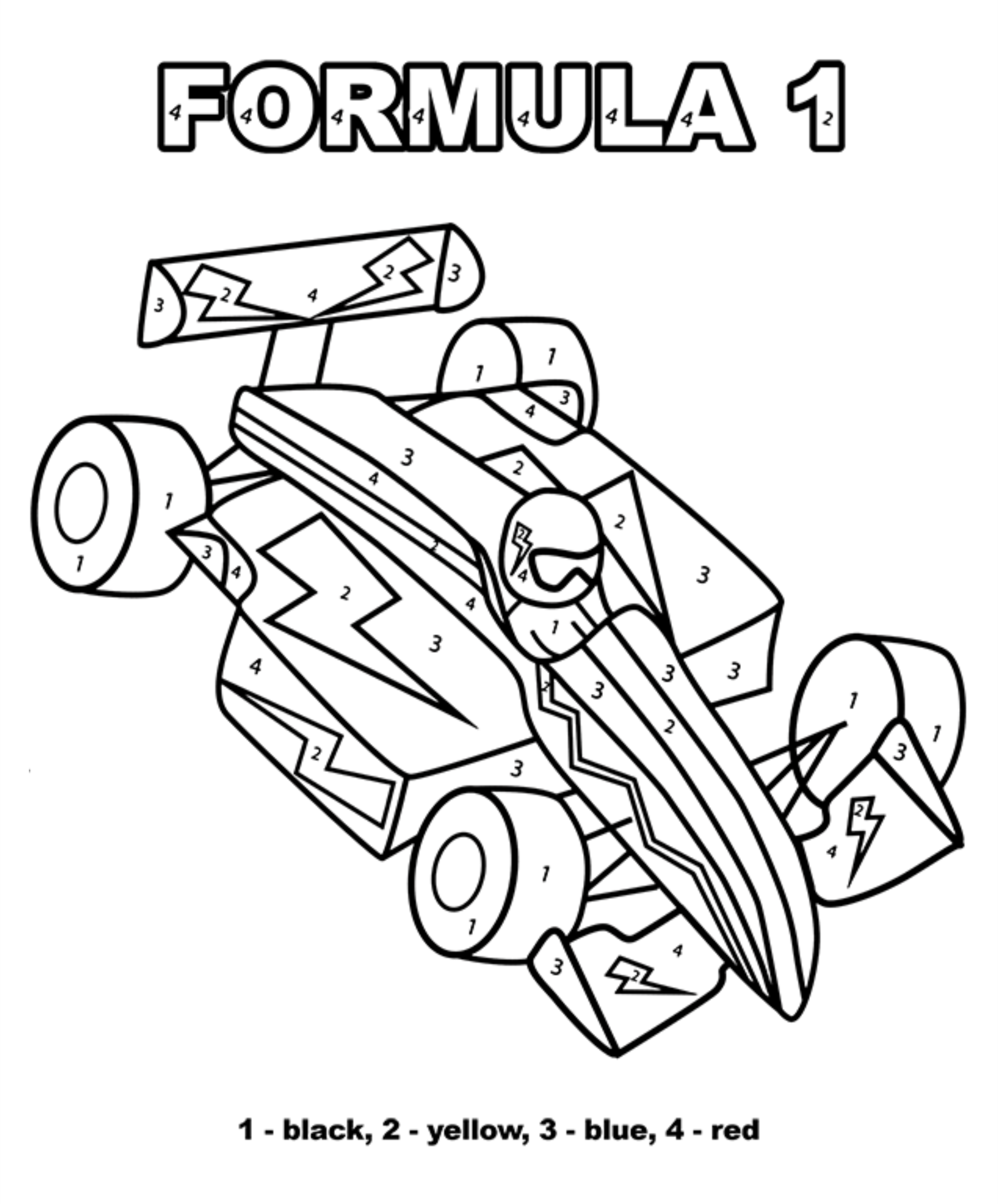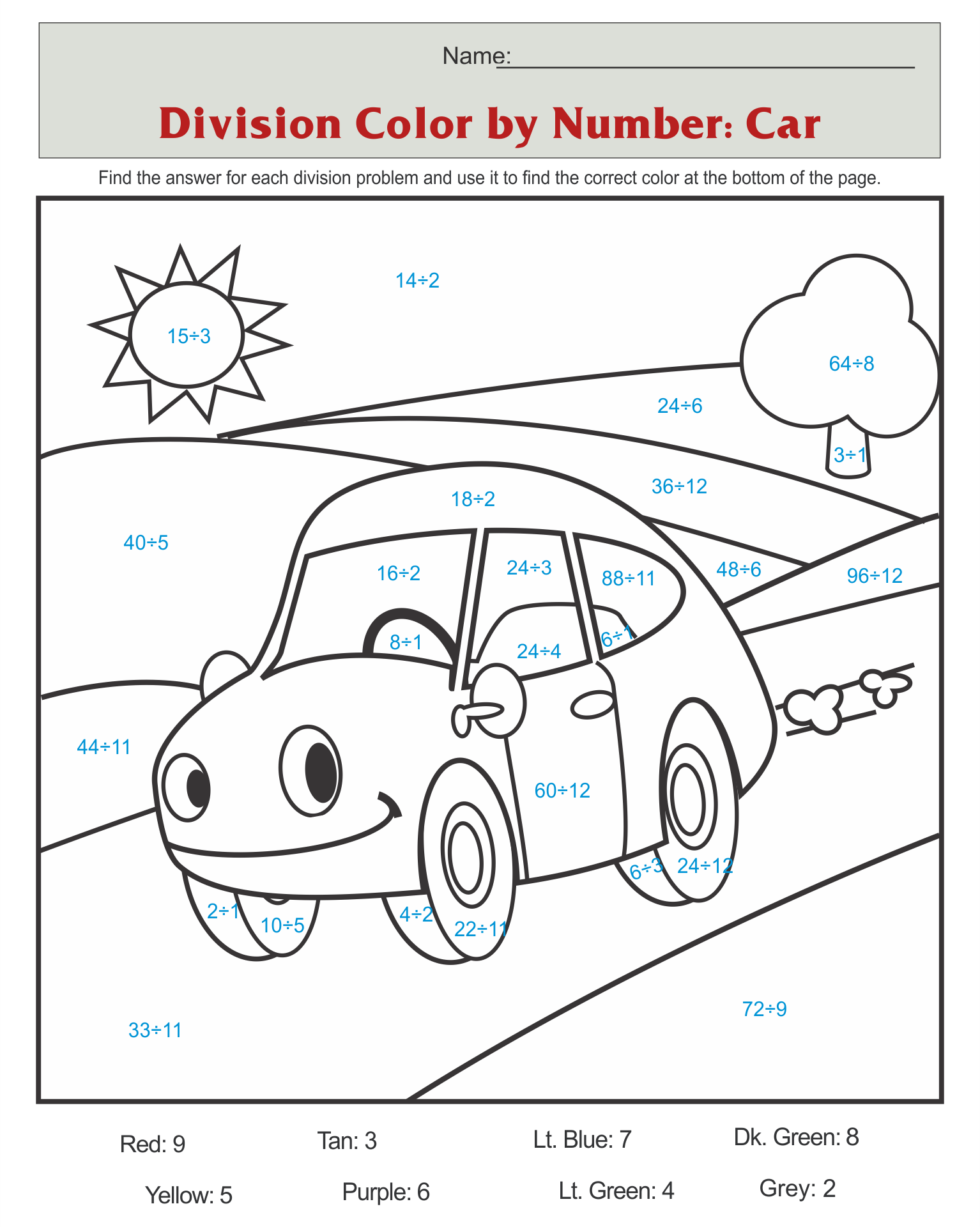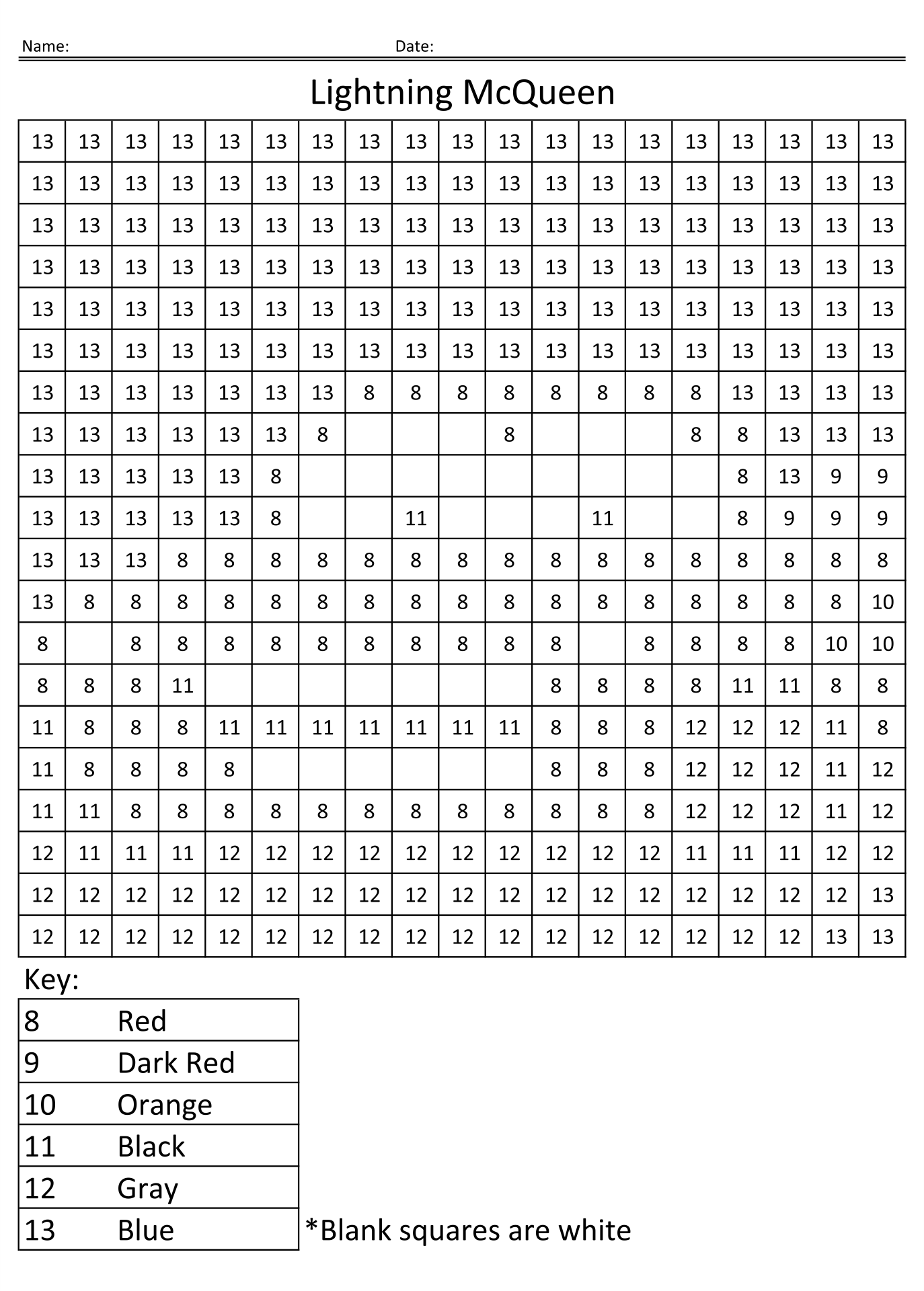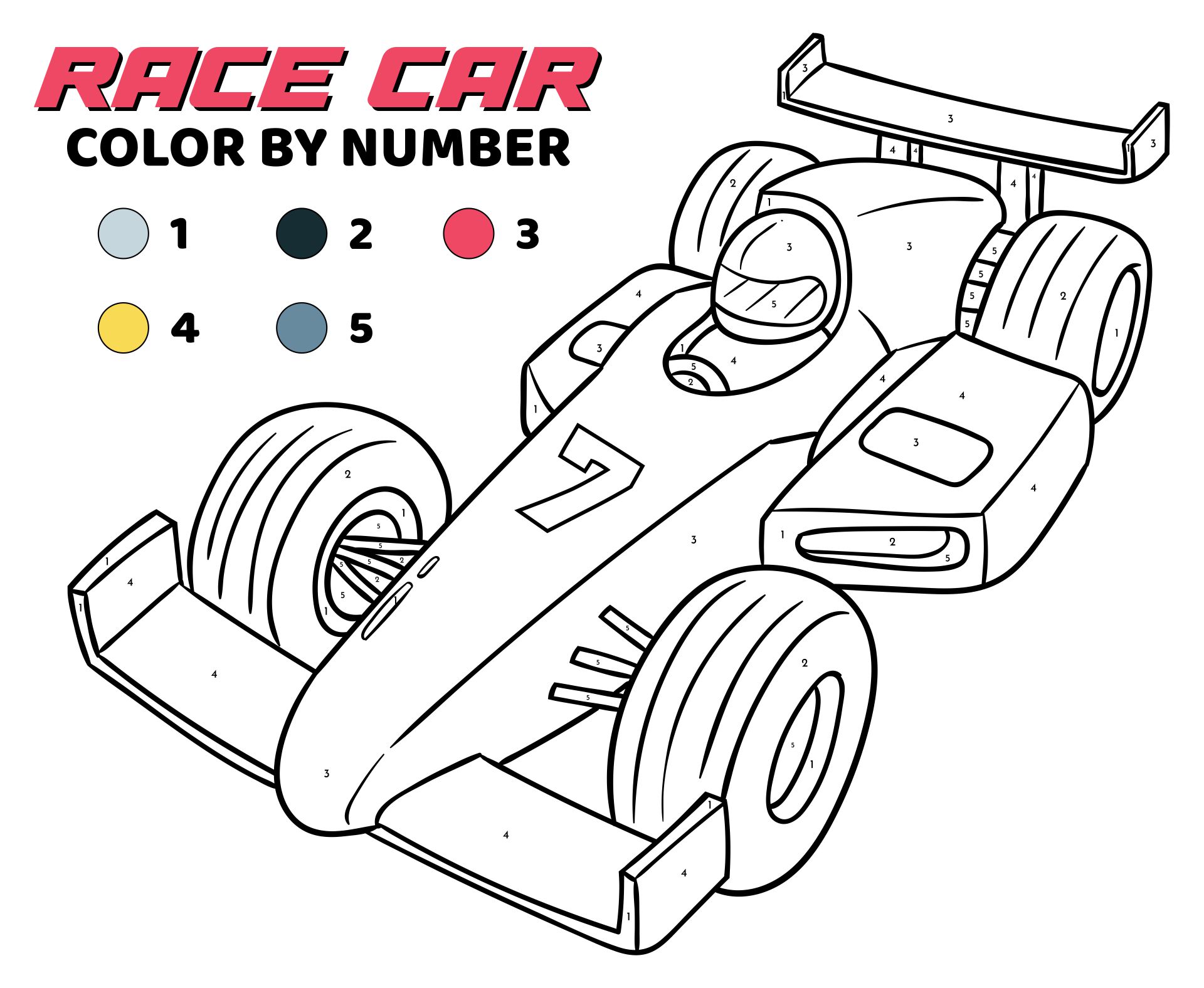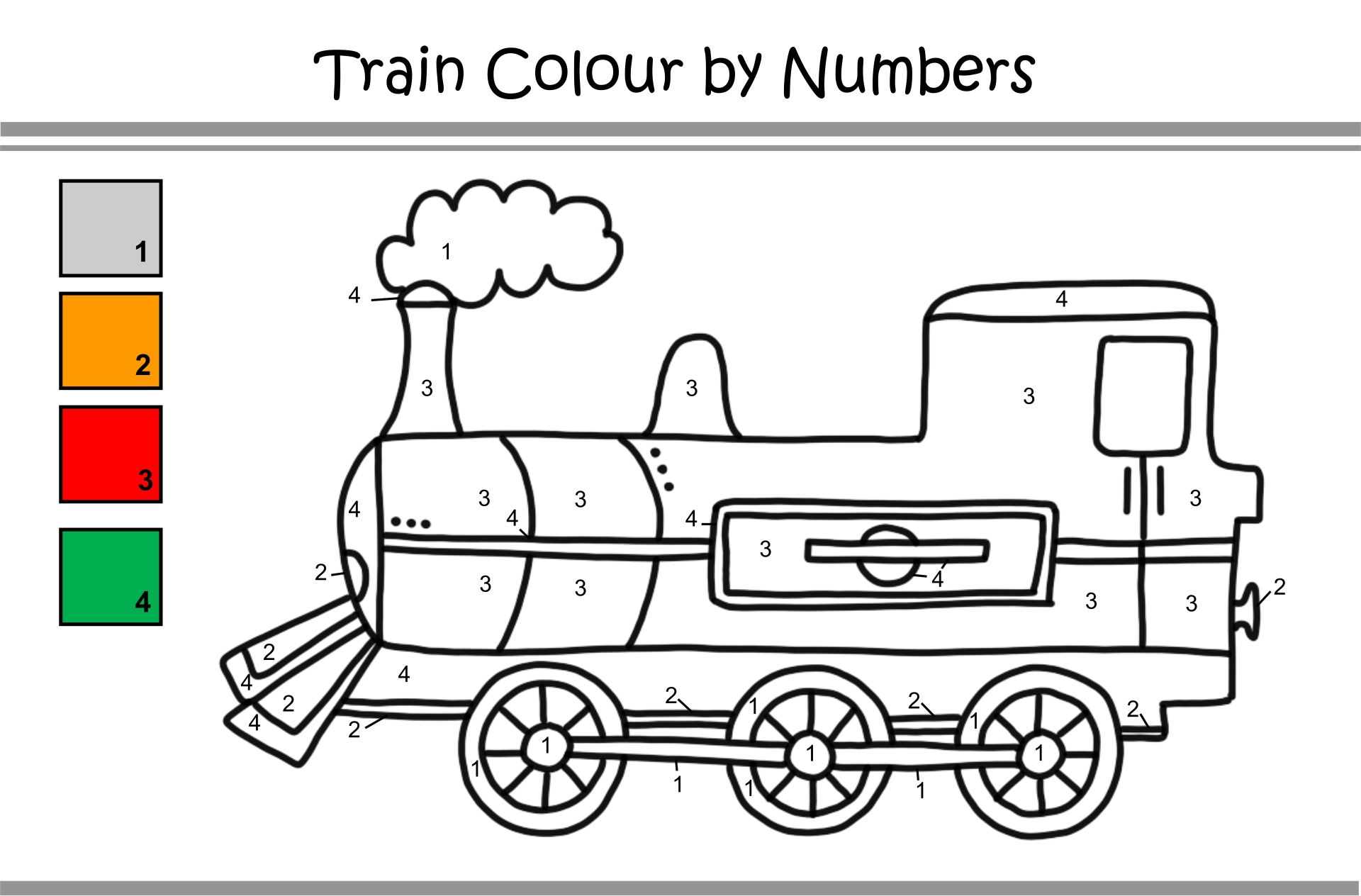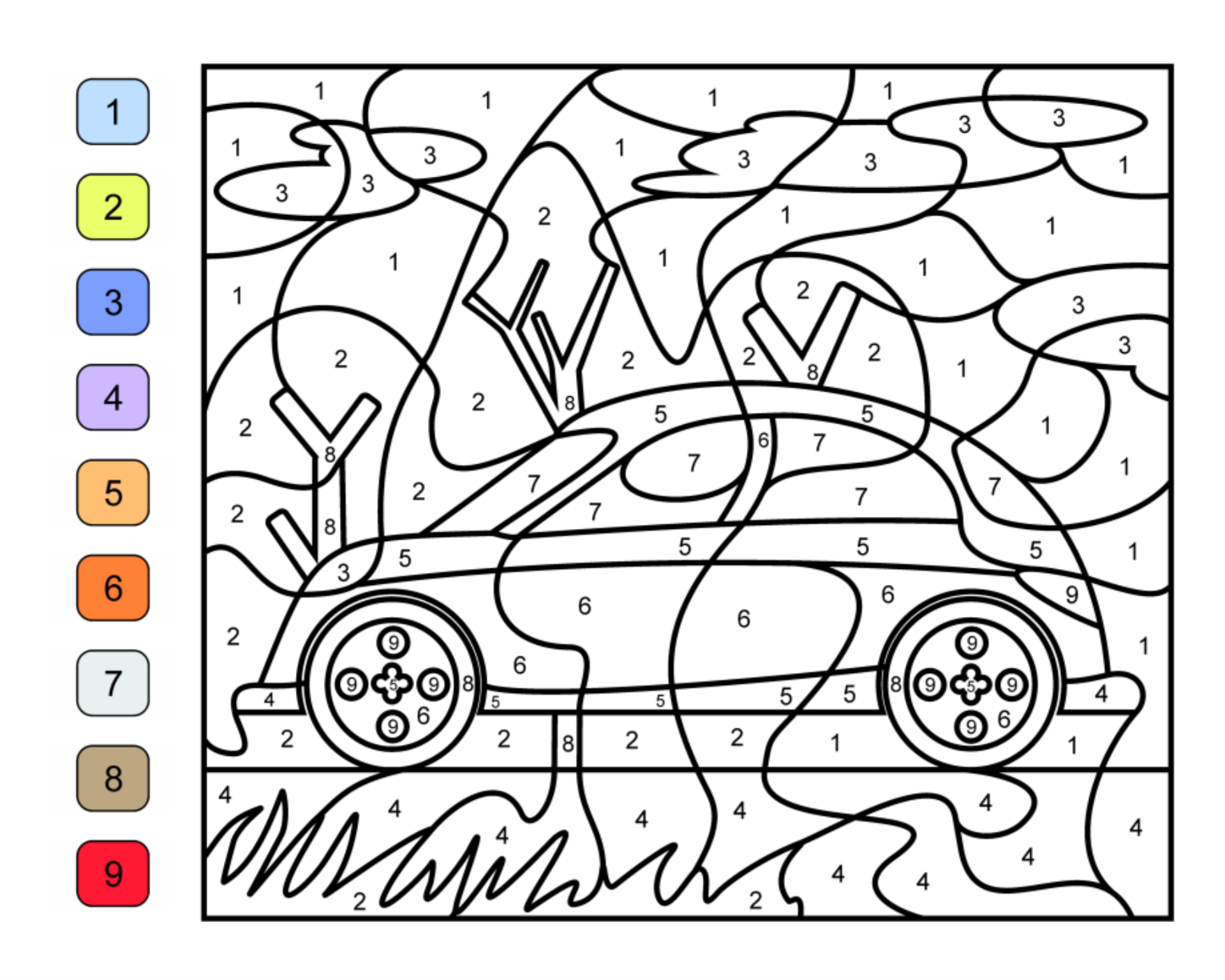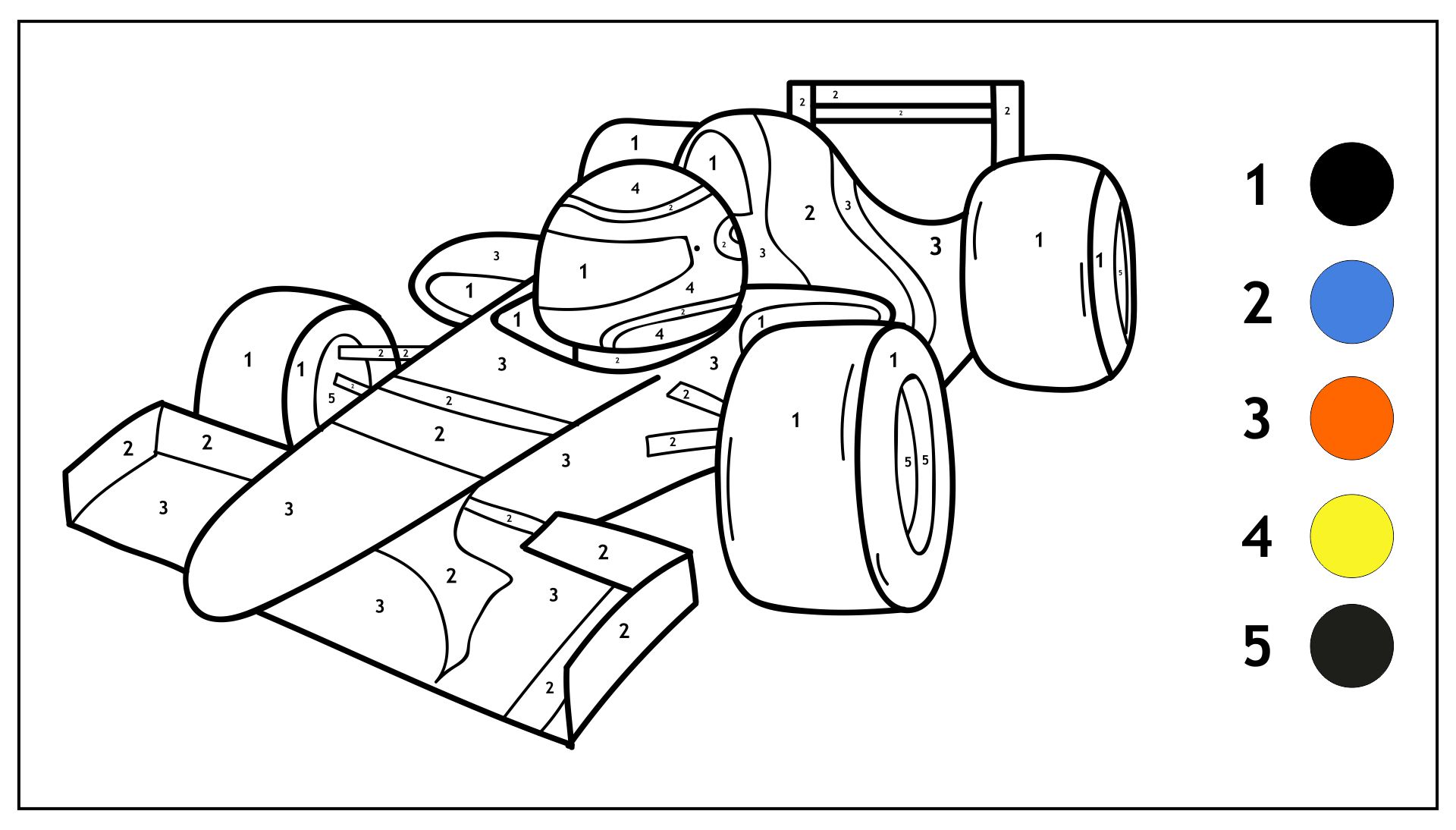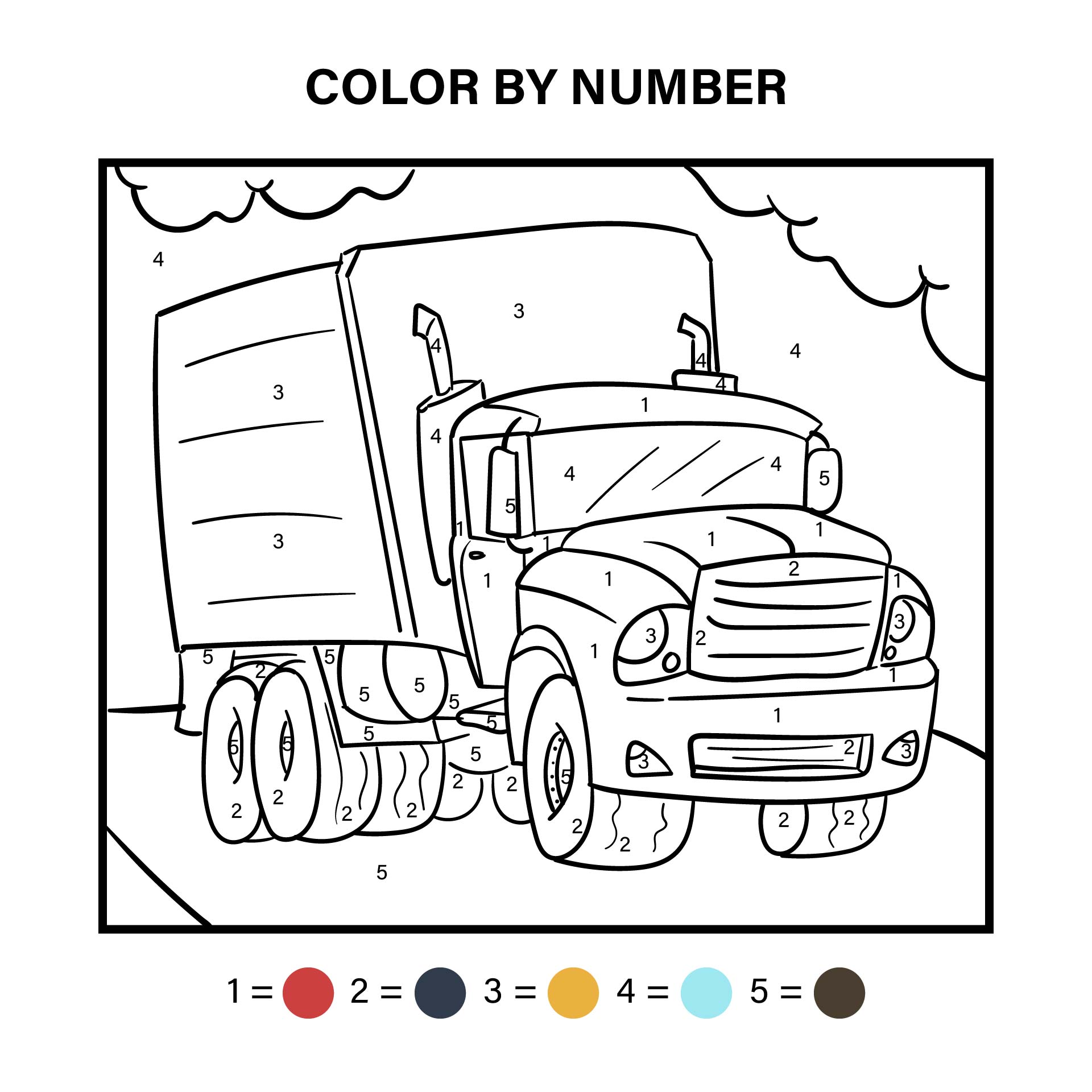 What are the Benefits of Car Color By Number Activity?
Children really like to do creative activities. Coloring is also a creative activity. That's what makes children happy to color. Therefore, you also have to introduce car color by number to children. Kids will love that fun activity. In addition, they will also get many of these benefits.
Improve Hand and Eye Coordination

Coloring car color by number requires hand and eye coordination. Children must concentrate to be able to color the areas according to the correct number and color. Apart from that, they also have to focus on seeing certain areas while coloring the car color by number worksheet. With these activities, they will be able to hold the color tool and control movement precisely.

Identifying Colors and Numbers

If you want to introduce numbers and colors to children in an easy and fun way, car color by number is the solution. Children can also do simple addition and subtraction. Children can find out various colors that they did not know before.

Therefore, car color by number is the greatest educational tool, especially for improving children's math skills. Not only addition and subtraction but can also teach children to do multiplication and division using it. Car color by number can also be used to help children understand maps and learn to read.

Train Focus and Concentration

Children who often do car color by number activities have good concentration abilities. That's because they have to focus when coloring pictures. They also have to choose a color that matches the numbers in the picture.

Learn to Self-Regulate

Working on a car color by number worksheet requires patience. Therefore, children can exercise self-regulation when working on the worksheet. It can also improve children's problem-solving skills.

Developing Language Skills

Car color by number can also help children to learn different shapes, colors, actions, and words. All of that can improve children's language skills. Therefore, choose a car color by number worksheet that presents descriptive words so children can learn new vocabulary.