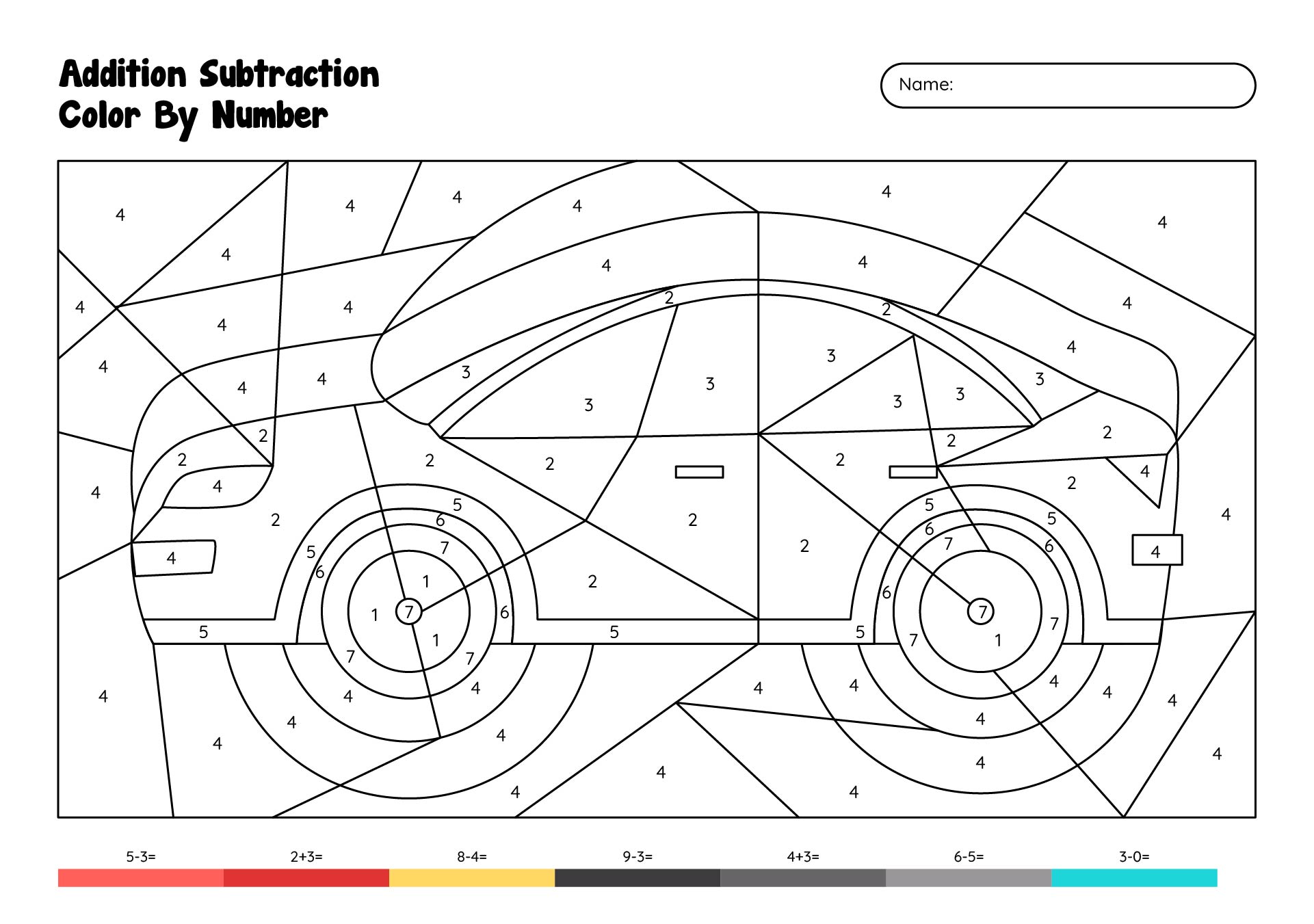 What is Addition Color by Number?
Additions colors by number is an addition and coloring activity using a worksheet. This is an activity that helps children to do additional numbers easily. The addition that is done is a simple addition type so it can be a basic calculation for children.
Not only that, those worksheets provide many themes so that children won't get bored when completing the color by number sheet. Those worksheets can be taught to children from an early age. However, children who can already count can also use it to practice their math comprehension.
With these activities, children can understand, practice, and develop their mathematical abilities. This is a type of interactive math exercise that provides various math addition problems. Children can give color to certain areas to be able to complete the picture.
To help children enjoy the worksheet, you can ask children to choose a theme that they like. They will spend hours coloring the picture. The more often they do this activity, the better their understanding of adding numbers will be.
In general, children can do a number of additional exercises using 20 fun ways. The children must add up the numbers first. After that, they can color all areas of the image. This is a fun way to combine math lessons.
Take it easy, you can easily get the worksheet. You just need to download and print it. Then, give all the worksheets to the children and let them be creative. Those creative math activities will be able to optimize students' artistic and mathematical abilities.
How to Use Addition Color by Number?
If you want children to understand adding colors by numbers, make sure you teach them easy steps using the worksheet. By understanding how to use the correct addition color by number sheets, children can easily solve math additions. The worksheets can be used by kindergarteners and students in grades 1-2.
Before calculating and coloring the image, prepare some of the tools needed to complete the addition color by number sheets.
Color paint or crayons

markers

Colored pencils
After that, the children can use the following steps to complete the worksheet. These are the steps for the two most commonly used types of addition paint by number.
One-Digit Addition

: To complete one-digit addition paint by number, children must calculate two types of one-digit numbers. An example is 1 + 2. To make it more interesting, choose a worksheet that presents a cute design.

Double Digit Addition

: Well, you can also teach kids to do double-digit addition. However, you can teach this to children who already understand single-digit addition. An example of two-digit addition is 11 + 20. Usually, this type of addition paint by number is used by 2nd-grade students.
Is Color by Number Addition Useful for Classroom Learning?
This color-by-number is a fun way to teach in class. If the teacher uses the worksheet for learning in class, the children will have good fine motor skills. They will also find it easier to understand numbers and colors.
To help children get all of those benefits optimally, parents need to teach those worksheets to children at home. If they do this regularly, they will be good at counting numbers and coloring pictures with good color combinations.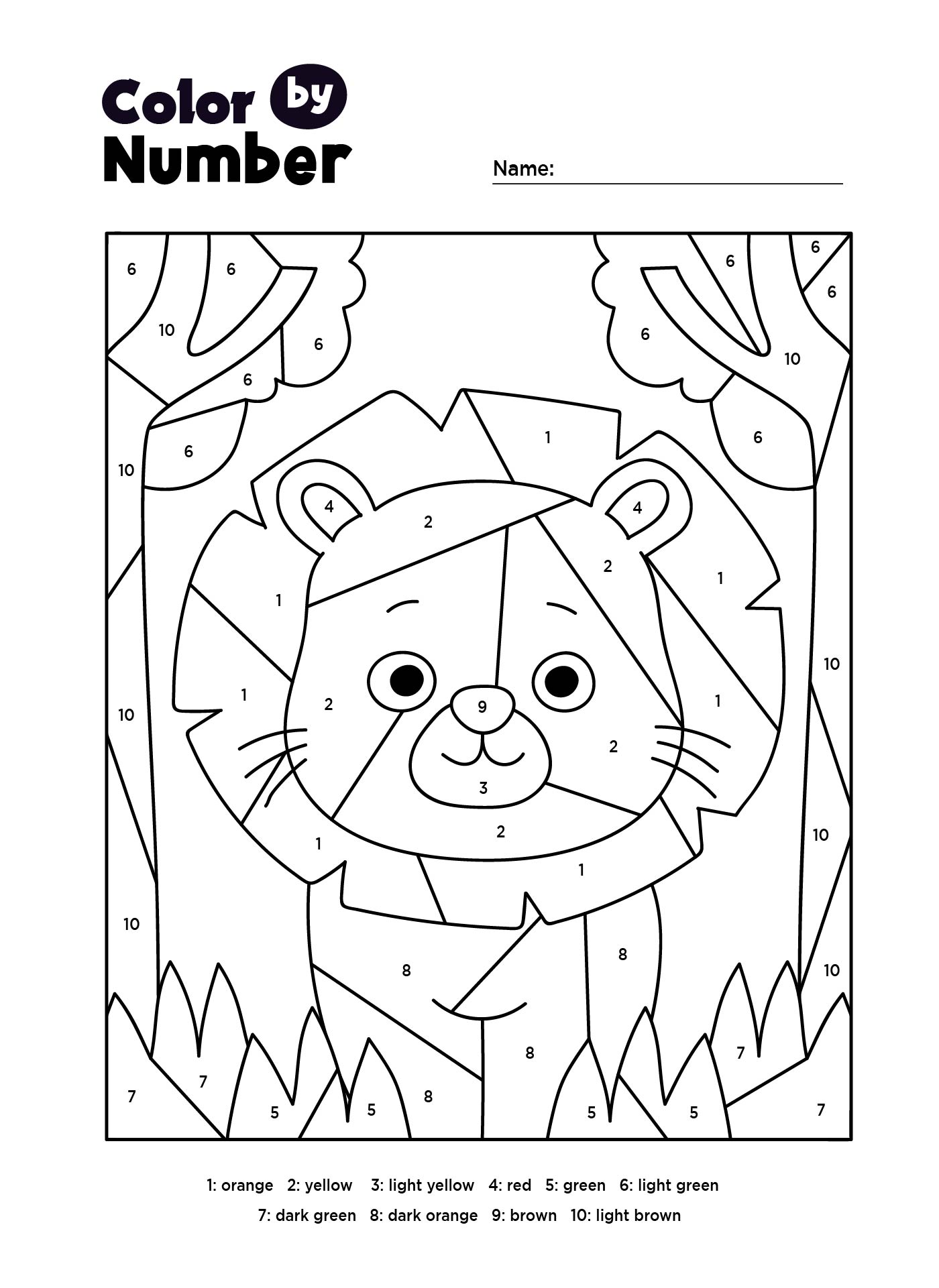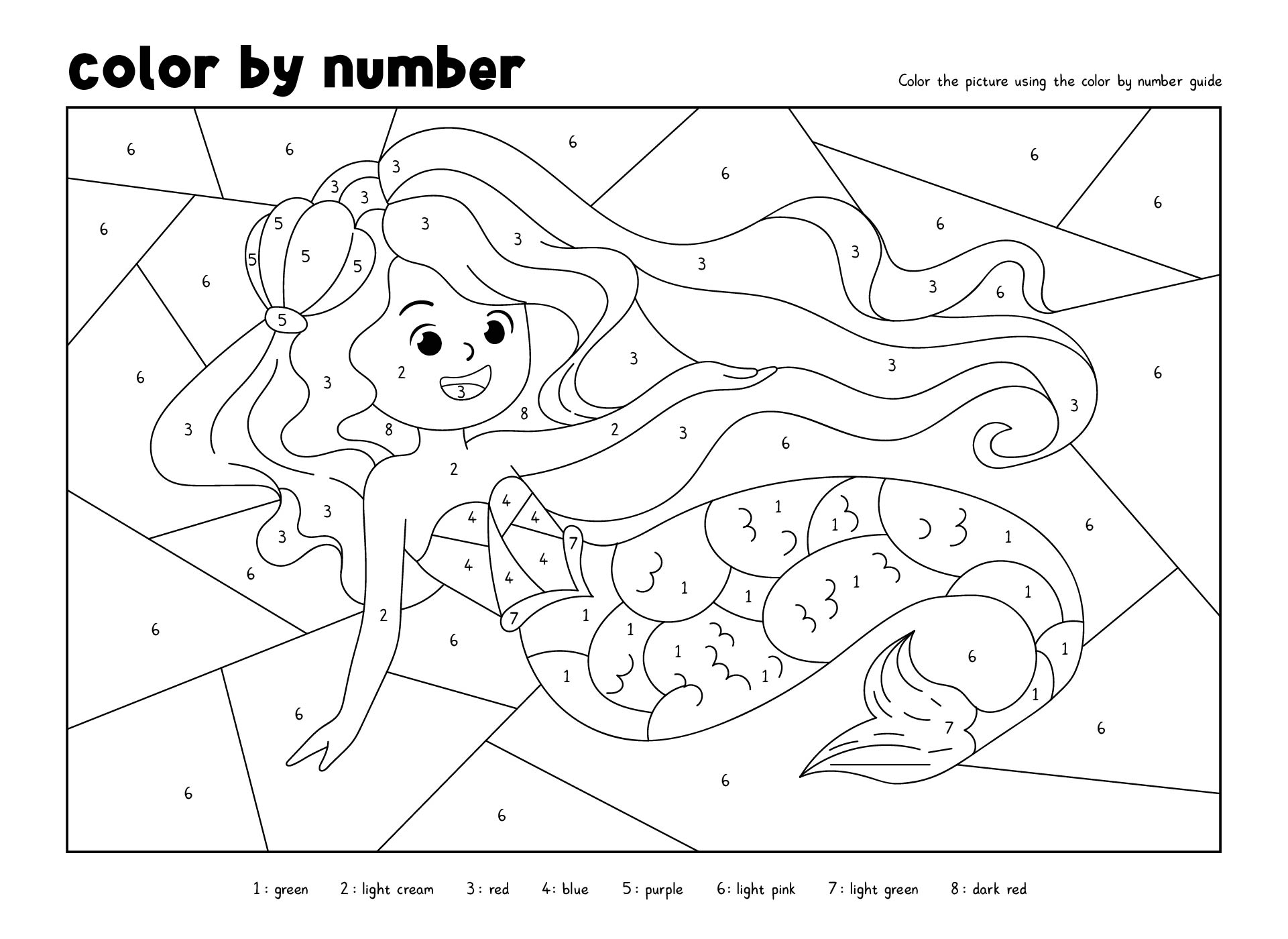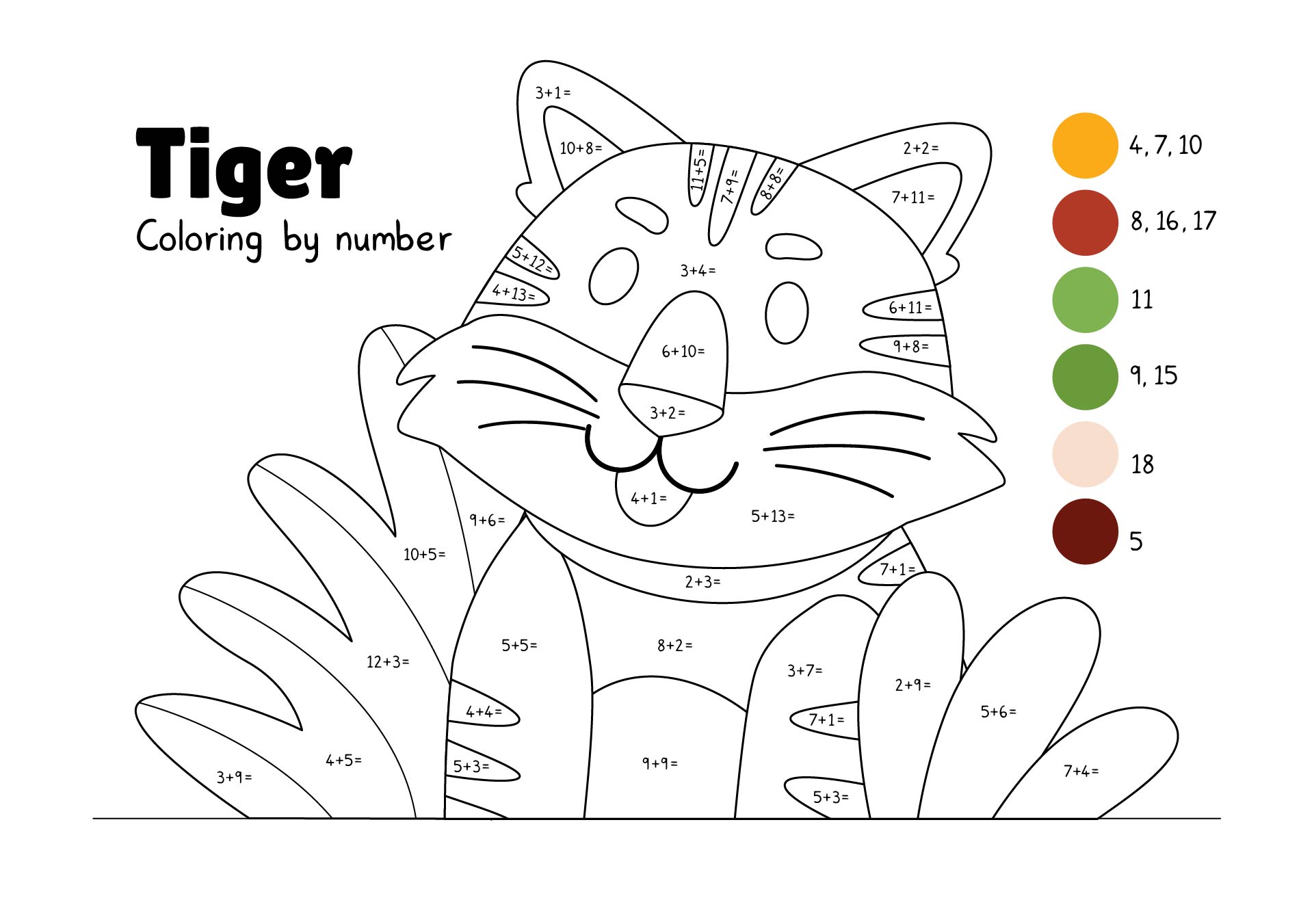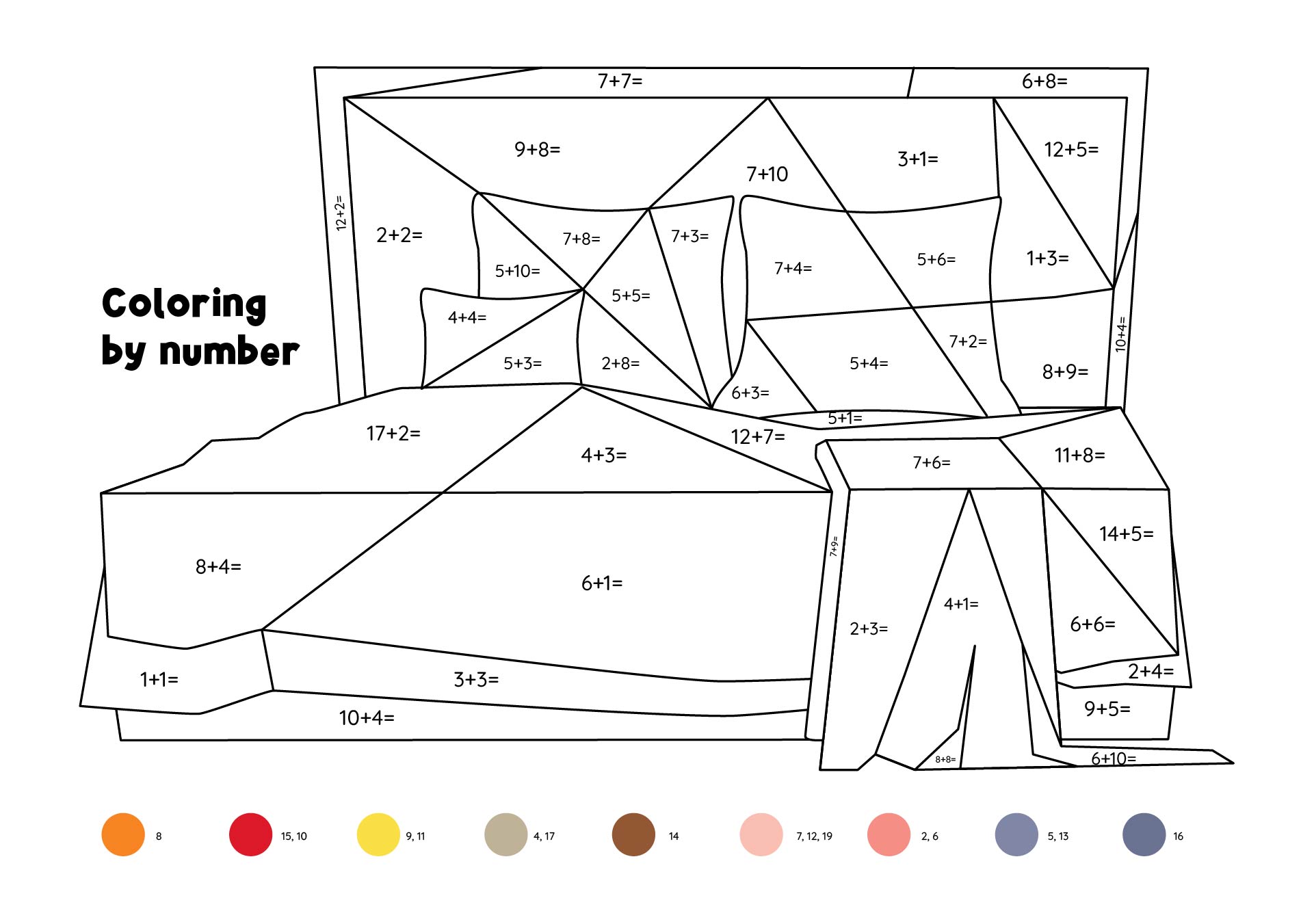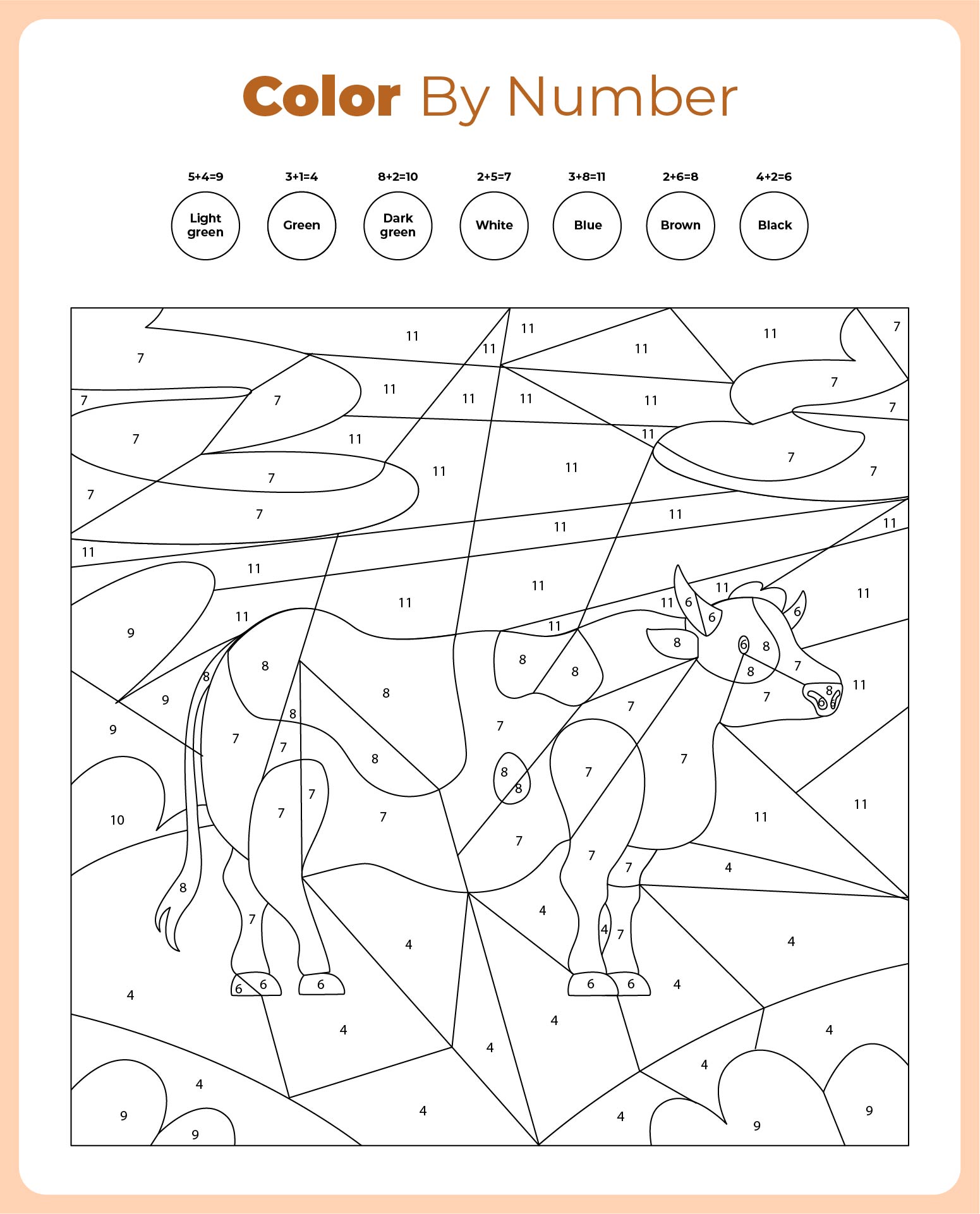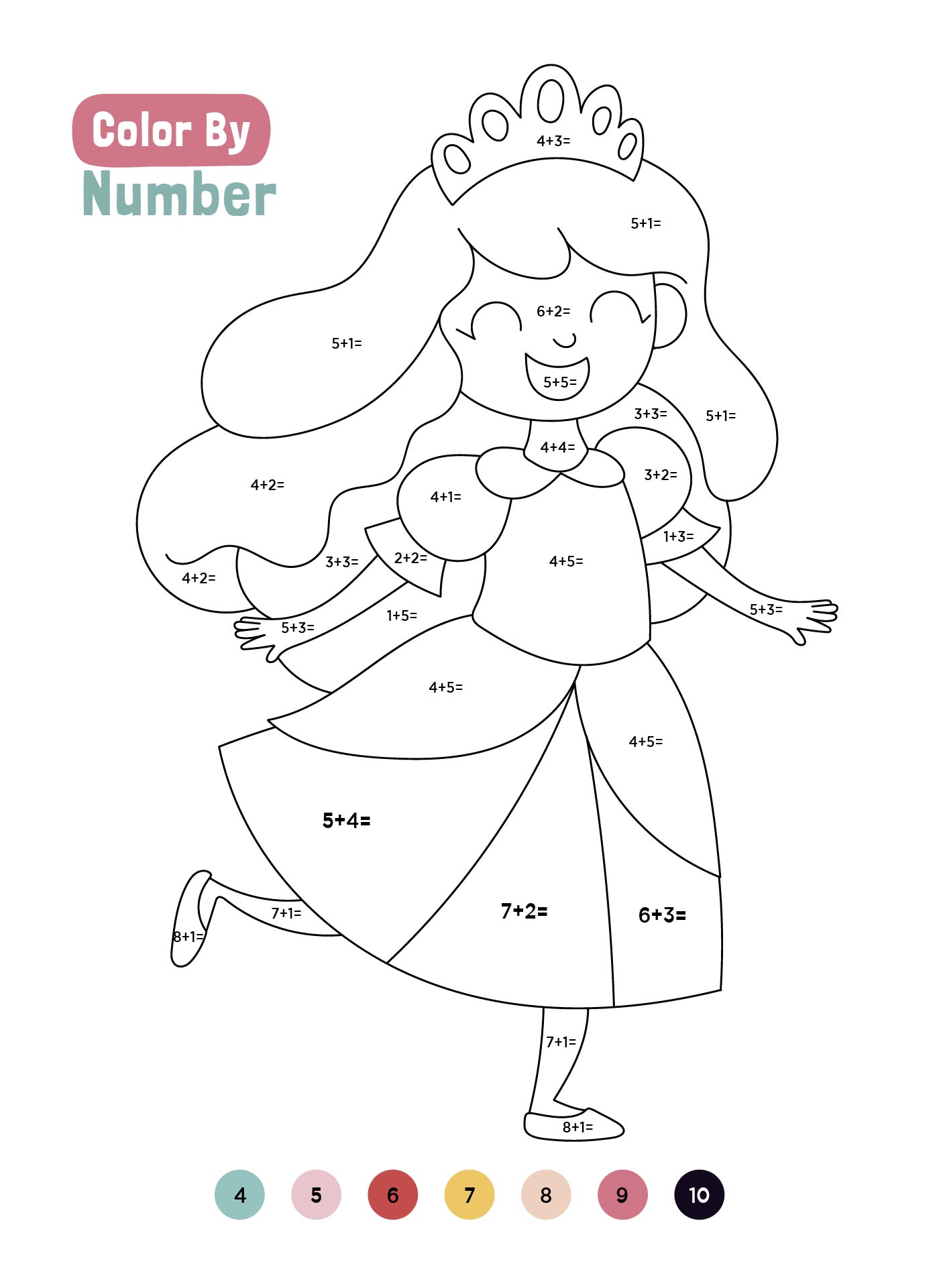 What are the Benefits of Using Addition Color by Numbers for Kids?
Coloring activities are artistic activities that can enhance children's creativity. Because children like various activities related to art and creative things, children will like this color by number addition.
By doing those activities, children can get many benefits. Research also explains that children can have high creative abilities from art activities and color-by-number addition is one of them.
Those activities can also be integrated with various subjects at school. By learning addition colors by number, children will get the following benefits.
Eye and Hand Coordination: Children must color the picture with focus so that the picture can be completed properly. When completing color-by-number addition, children must color the area according to the number and do the addition. It can improve children's hand-eye coordination ability. With this ability, children can hold various objects properly. They are also easier to control the movement of the hands and fingers.


Recognizing Colors and Numbers: For children who are just learning colors by number addition, this activity helps them to recognize numbers and colors easily. That's because they have to match the numbers that have been added to the color on the label. Children also have to use different types of colors so that it helps them to recognize color variations.


Improve Concentration: Color by number addition also helps children to have good concentration ability. The reason is, children have to concentrate on counting numbers in pictures and coloring them. That's what can help increase the focus of children. Therefore, these activities need to be taught to children who have difficulty concentrating.


Self-Control: Because coloring activities require patience, children can also practice their patience through this activity. Self-control ability is the most important thing that must be taught to children because it is important for their future.


Encourages Language Understanding

: Coloring activities can also help children develop language skills. The reason is, there are words written on the worksheet. That is what can help improve the understanding of language and vocabulary for children.