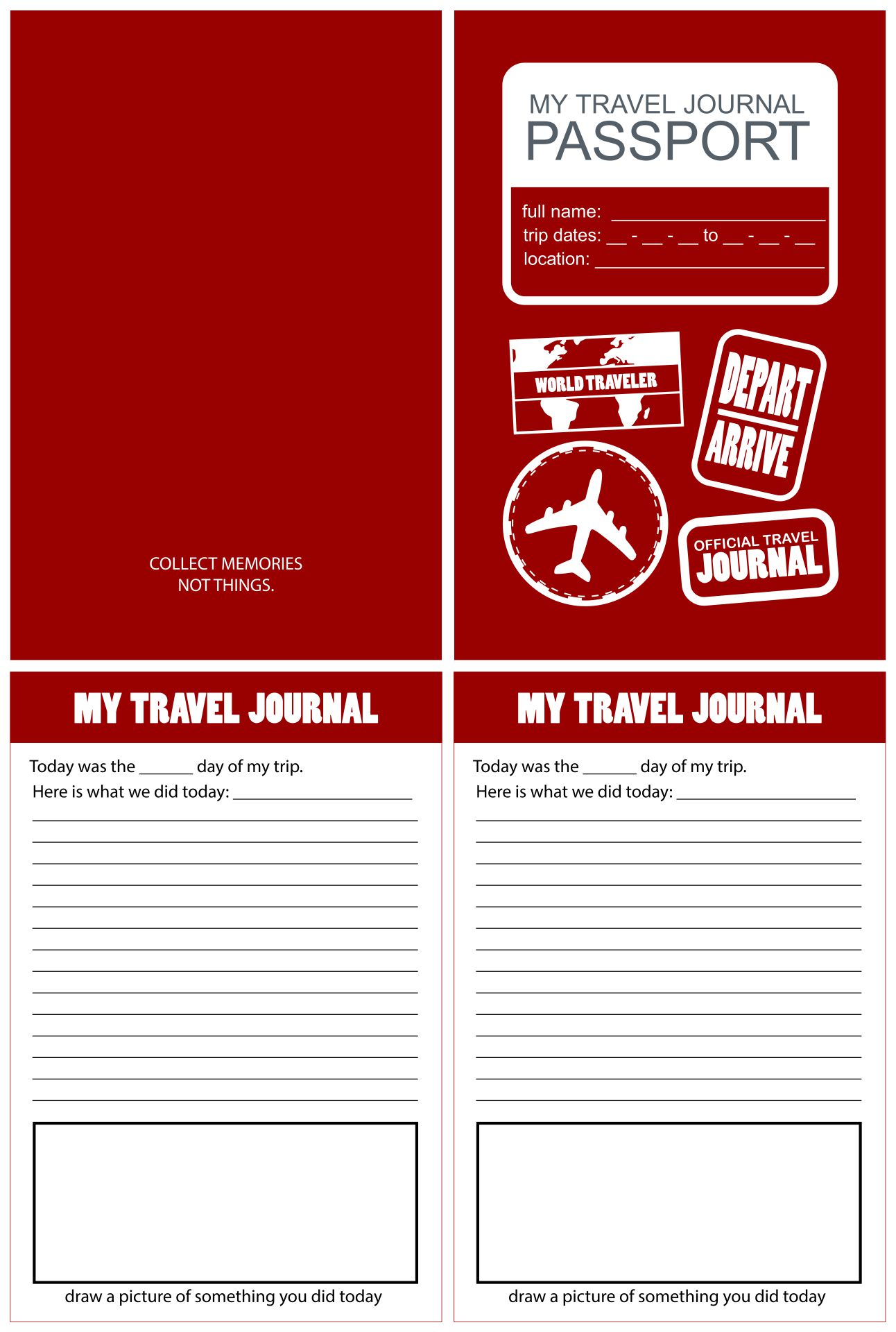 How do you write a travel journal?

Before writing a travel journal on a travel journal template, we need to know the meaning of it. A travel journal, or simply named travelogue, can be defined as space to write all about the trip we have experienced in the past. When traveling, we must have at least one memory that we keep in our mind. To document it, we can download travel journal template and write it down. If we want to start writing a travel journal, here are the five tips:
1. Plan the trip using a travel journal
Surprisingly, preparing for the trip before it begins needs to be written in our travel journal. This is used to plan and arrange what we will do when we arrive at our destination. So, we don't need to be confused after we are touching down. We can list the place to go as a preparation for the trip, including picking the museum, restaurant, or simply enjoy the nature from the inside of the hotel called staycation.
2. Write it down about the expectation when vacation
When we're on a holiday trip, sometimes we experience unexpected situations. It can really annoy us. So, we can't enjoy the trip. Just write the expectation of our trip. Therefore, we can compare whether the actual trip is accurate to the prediction or not.
3. Write during the trip
Sometimes, we are in a hassle when it comes to traveling. It's like we don't even have time to do a little thing, including writing. However, writing right after we experience everything is good. It's because the memory is still fresh so that the error is minimized.
4. Write about the situation after the trip ends
We can compare the situation when we are on a vacation to the current day after we leave the place. We can review what valuable lessons that we can take. We can also review the detailed information about our journey, including what it is like, what makes us surprised, and what things that disappoint us.

Why you should keep a travel journal?

Here are some reasons why we are recommended to keep a travel journal:
1. Makes remembering things easier
Our memory can be wrong sometimes. It can be worse if the experience that we had has been done for a long long time. Keep in mind that the earlier the experience, the fresher it is on our mind. So, it will be better to write it down in our travel journal as soon as we can.
2. Helps to self-reflection and finding something new
People tend to discover insight and awareness after they travel. To get this, we are encouraged to explore ourselves more and more. Documenting our experience when we were on a trip in a travel journal template helped us to notice a valuable event or lesson that will be useful for the asset in the future.
3. Helps us to be more organized
When we plan to travel, we need to prepare things before we are heading to the destination and leaving the place. It helps us to know the pattern of things that we need to do. So, our trip from the beginning until it ends doesn't mess up.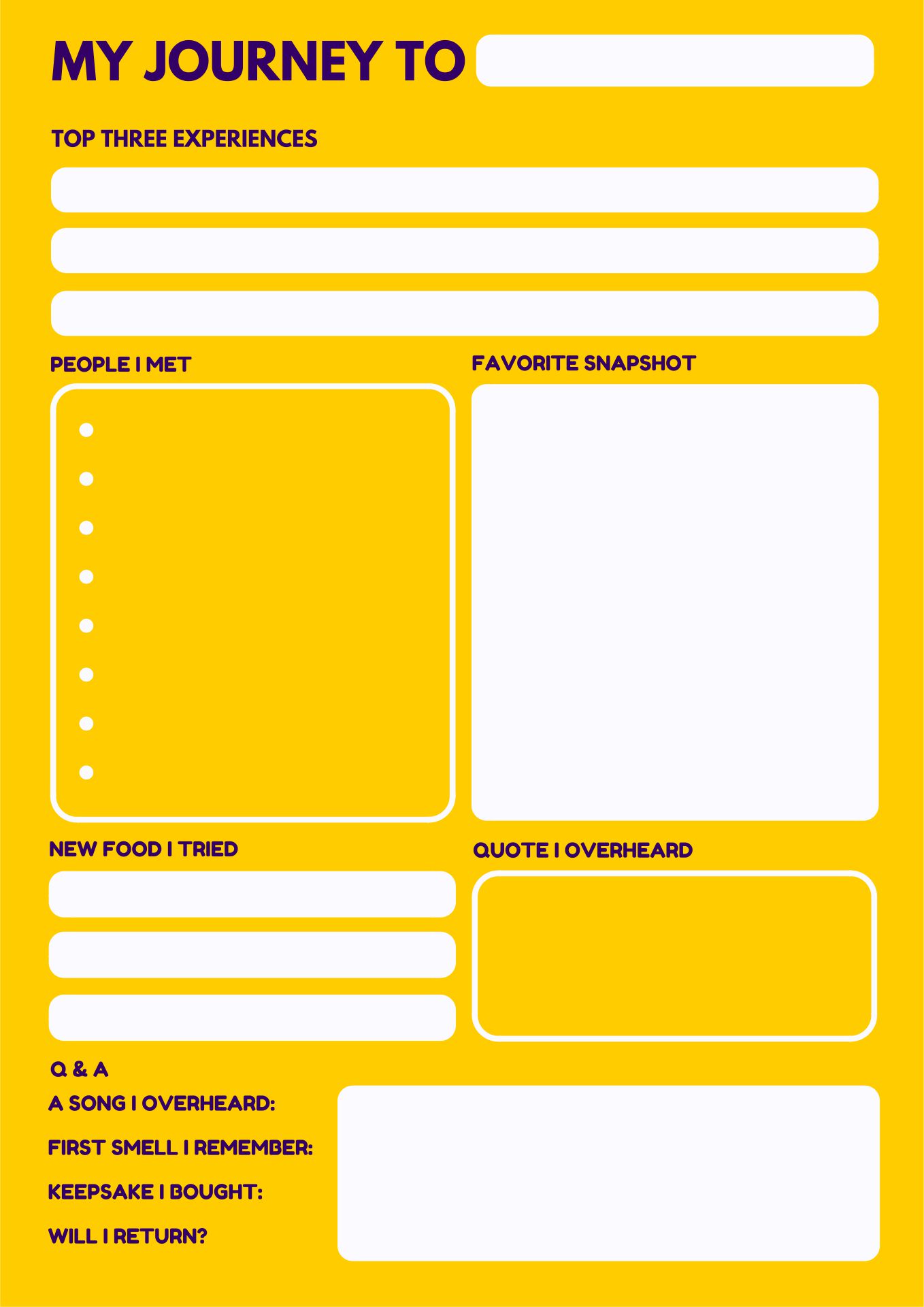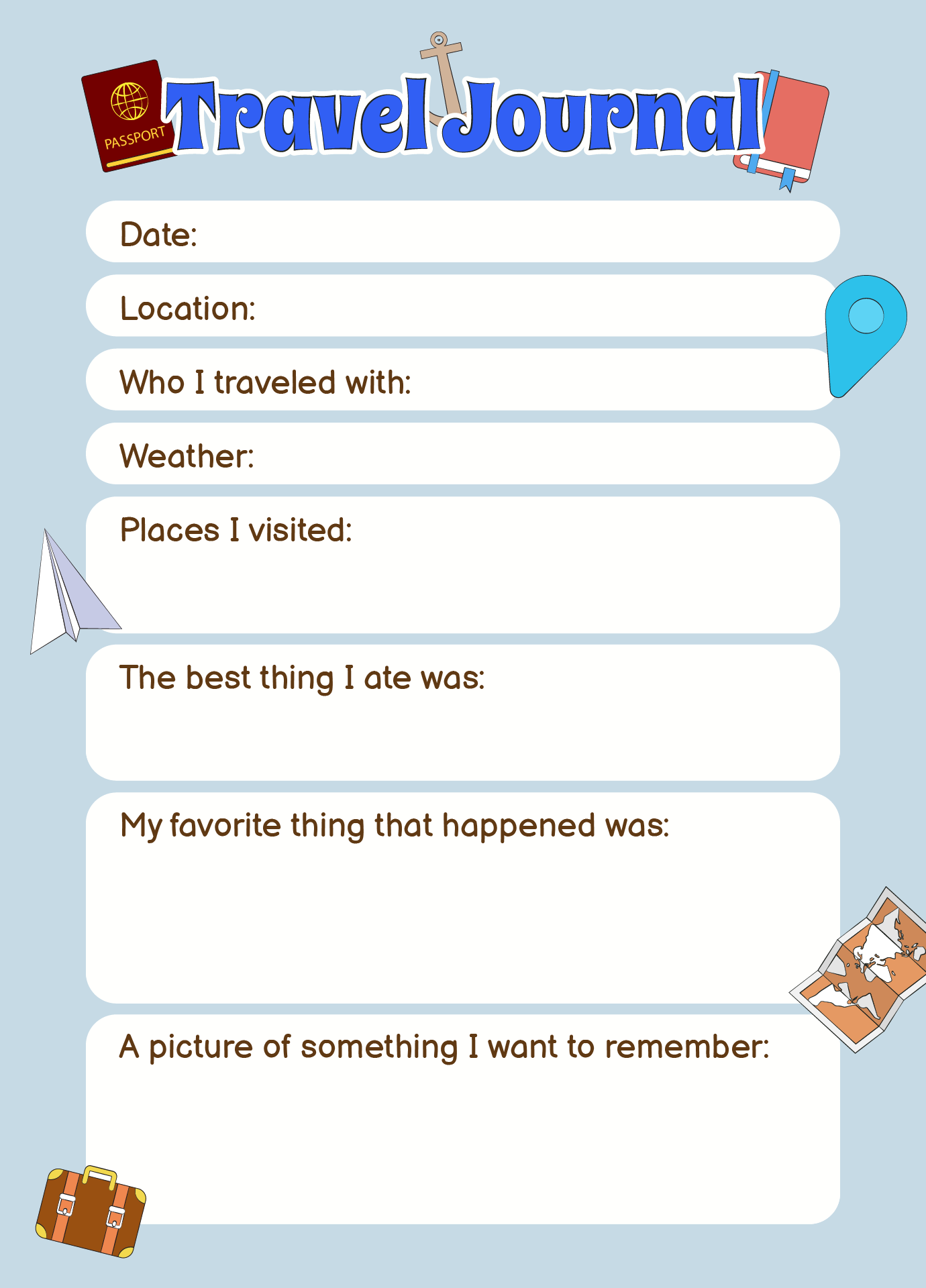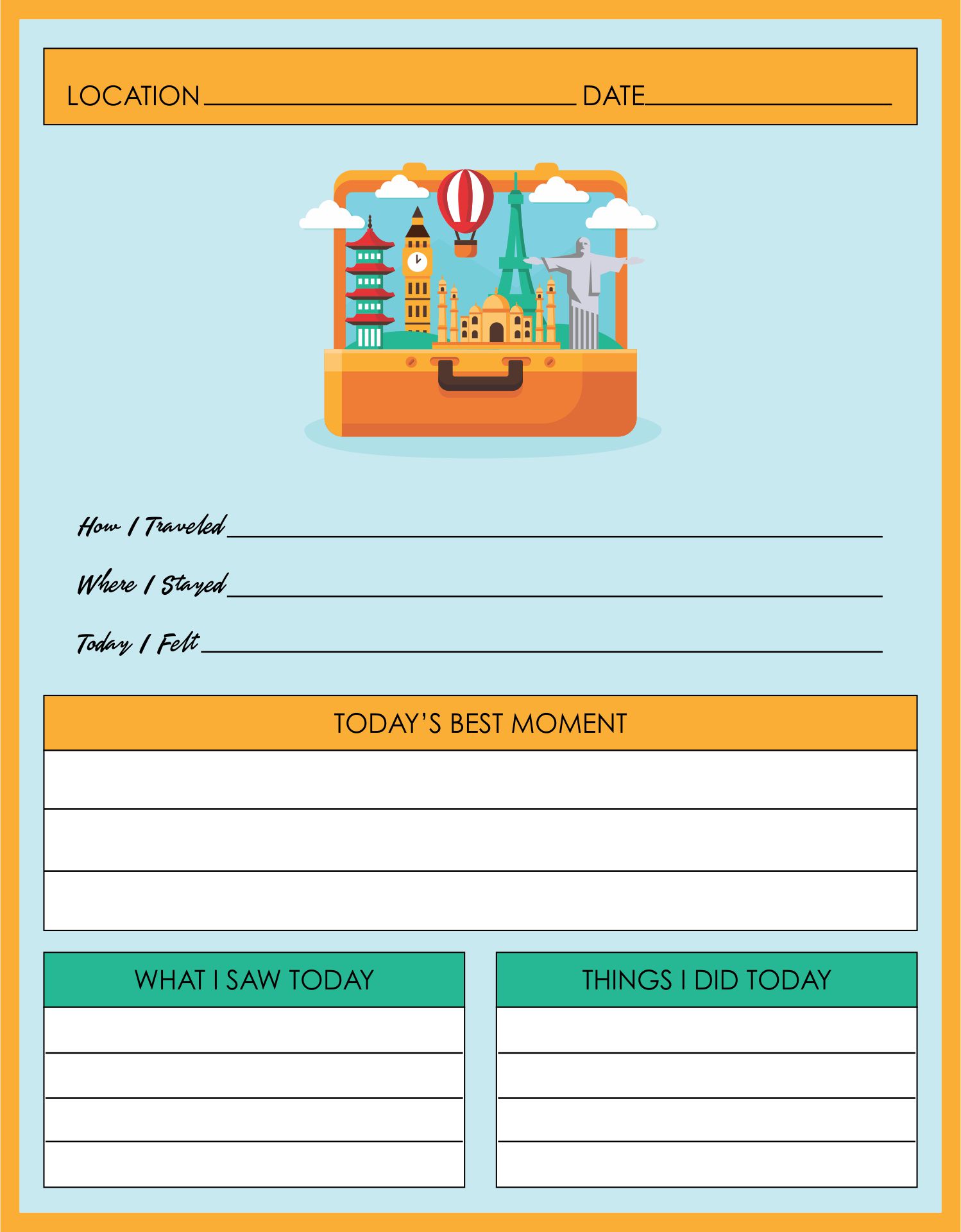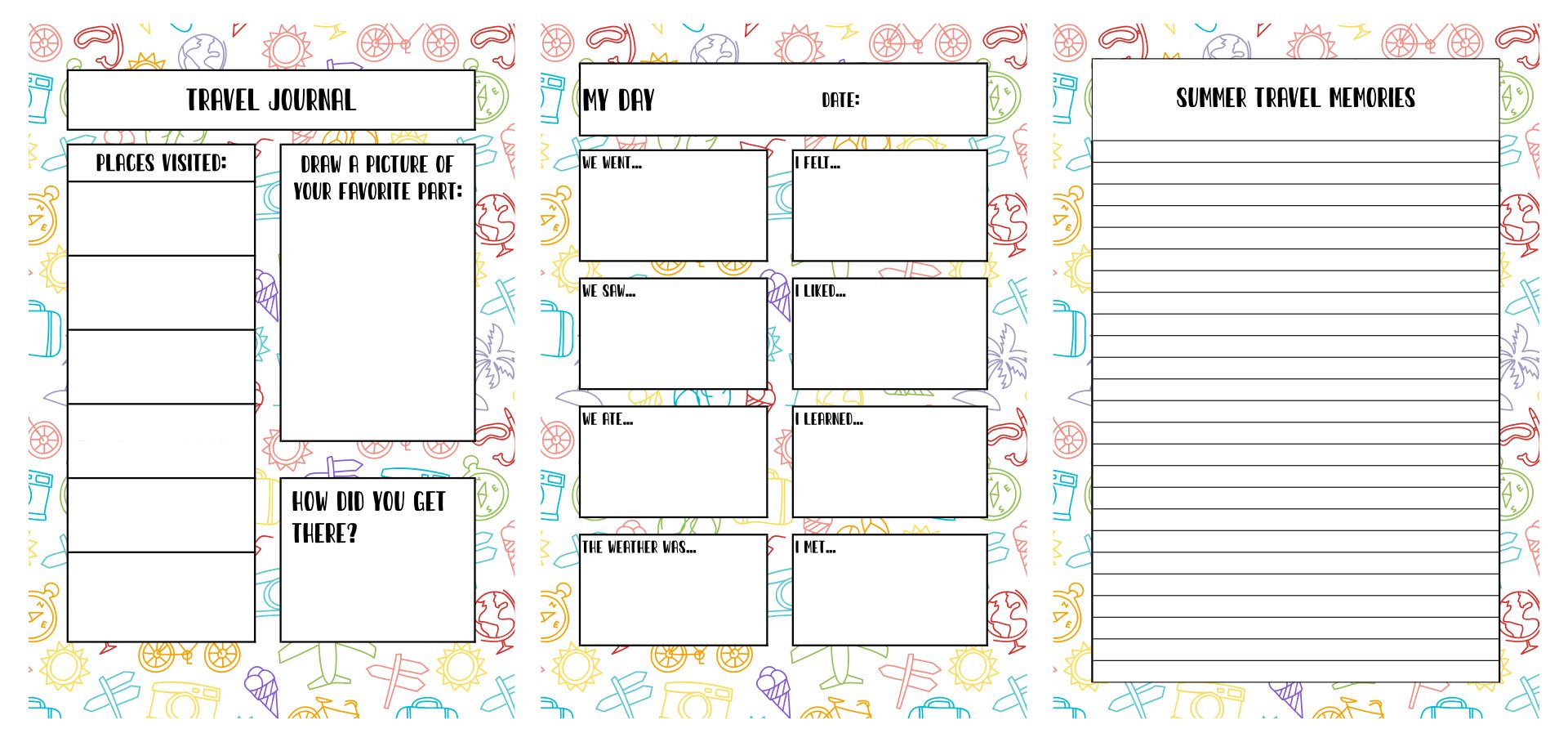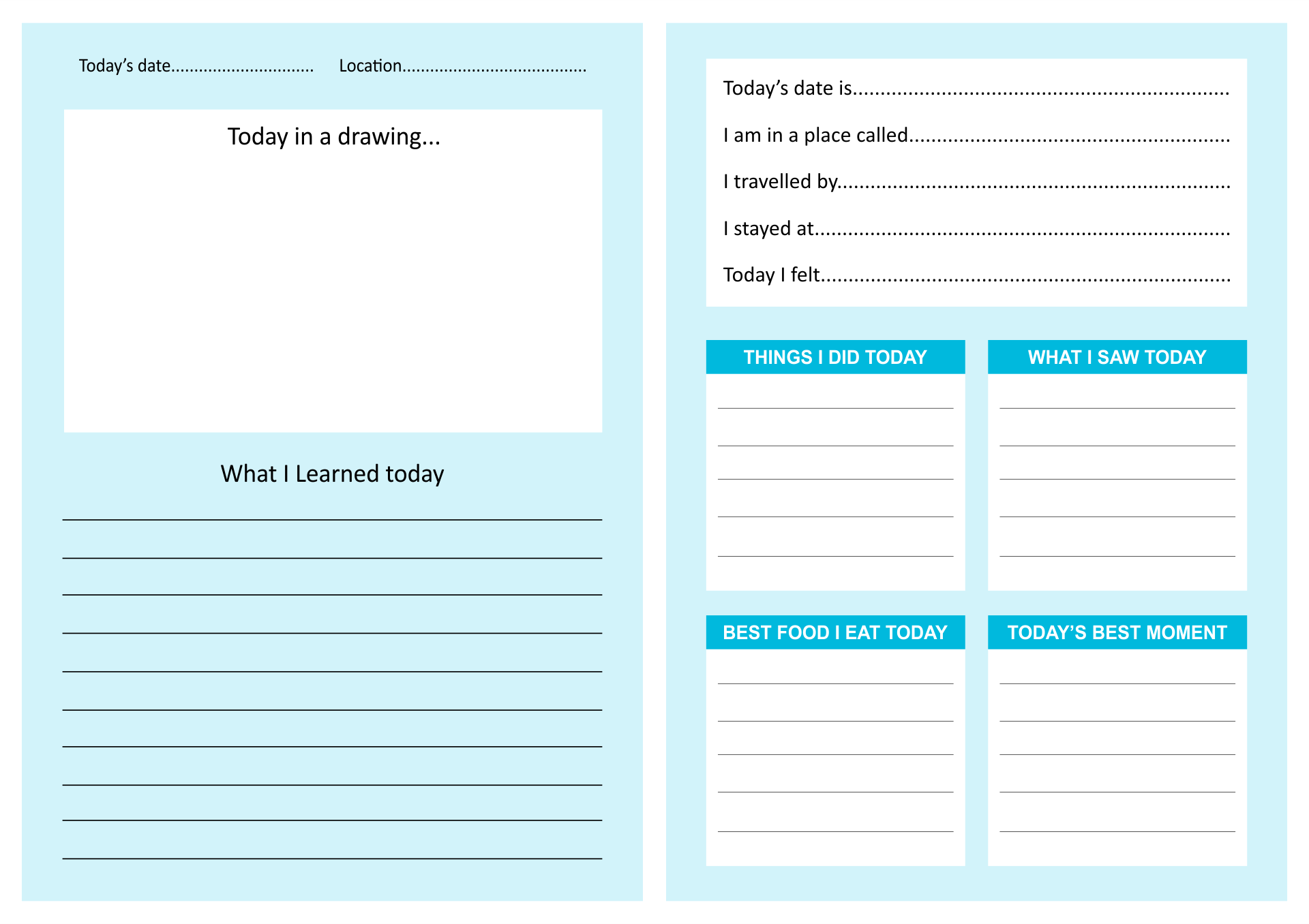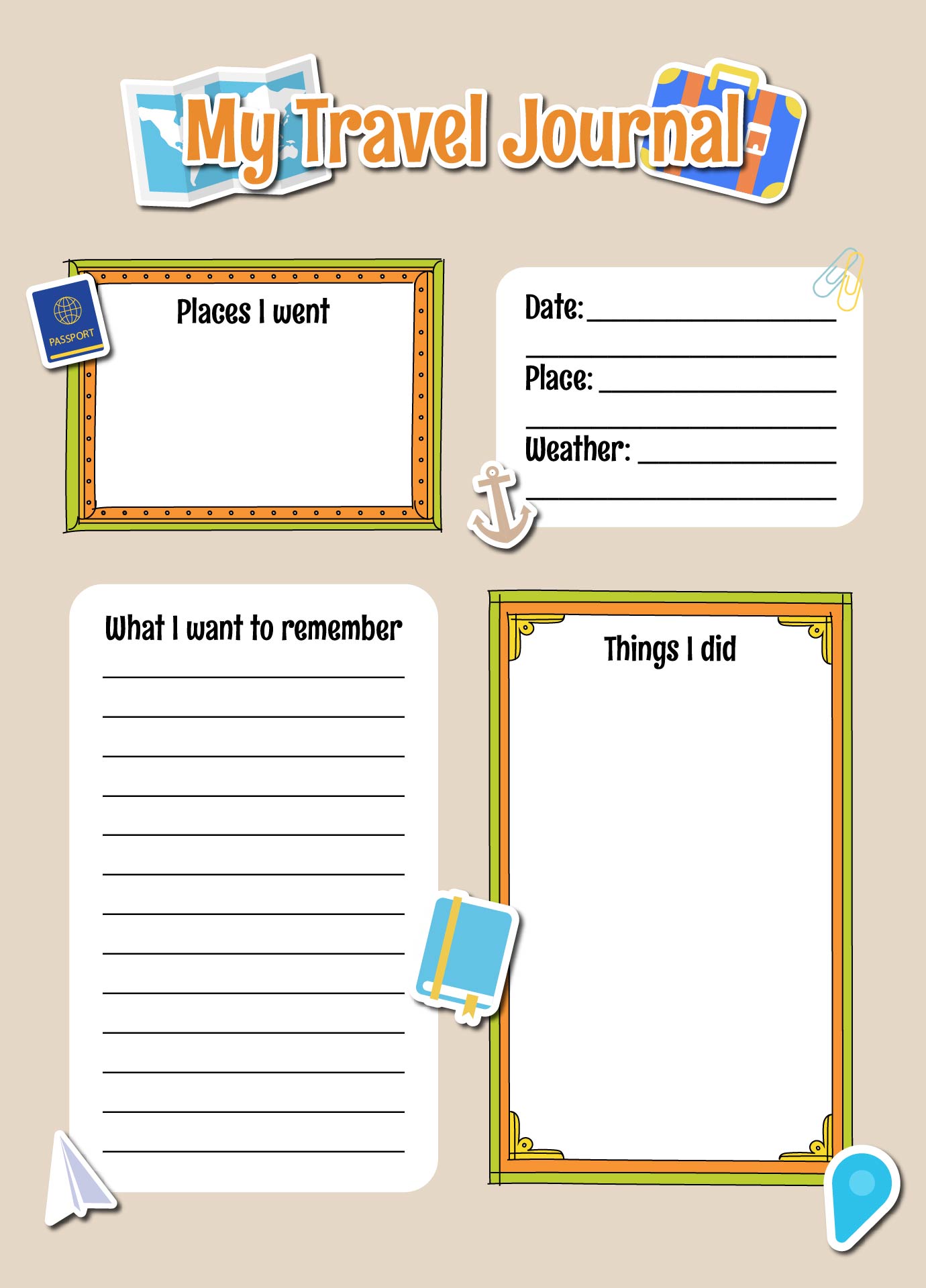 What are the types of travelogue?

Here are the various kinds of travel journal:
1. Narrative
It includes a story. The style of the writing is mainly a description.
2. Instructional
It is more like an explanation of how to do things. There will be steps to do a certain thing.
3. Status reports
This travel journal depicts our current situation. Usually, things that are commonly reported are our financial or health.
4. Place description
This kind of travel journal is portraying the detailed information about a certain place. So, we can create a visual imagination on our mind without seeing the pictures.