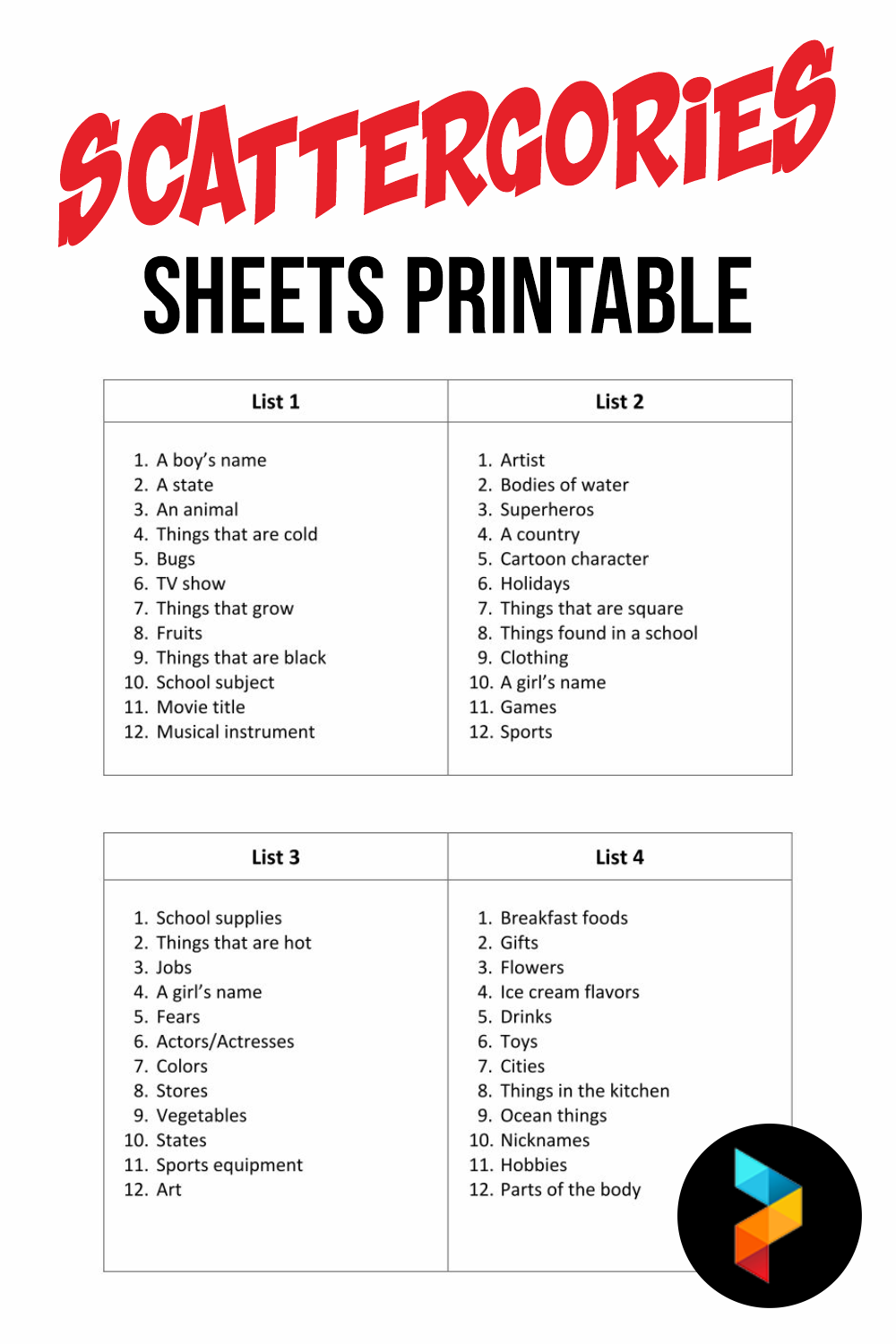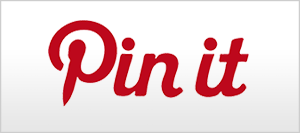 Scattergories Sheets Printable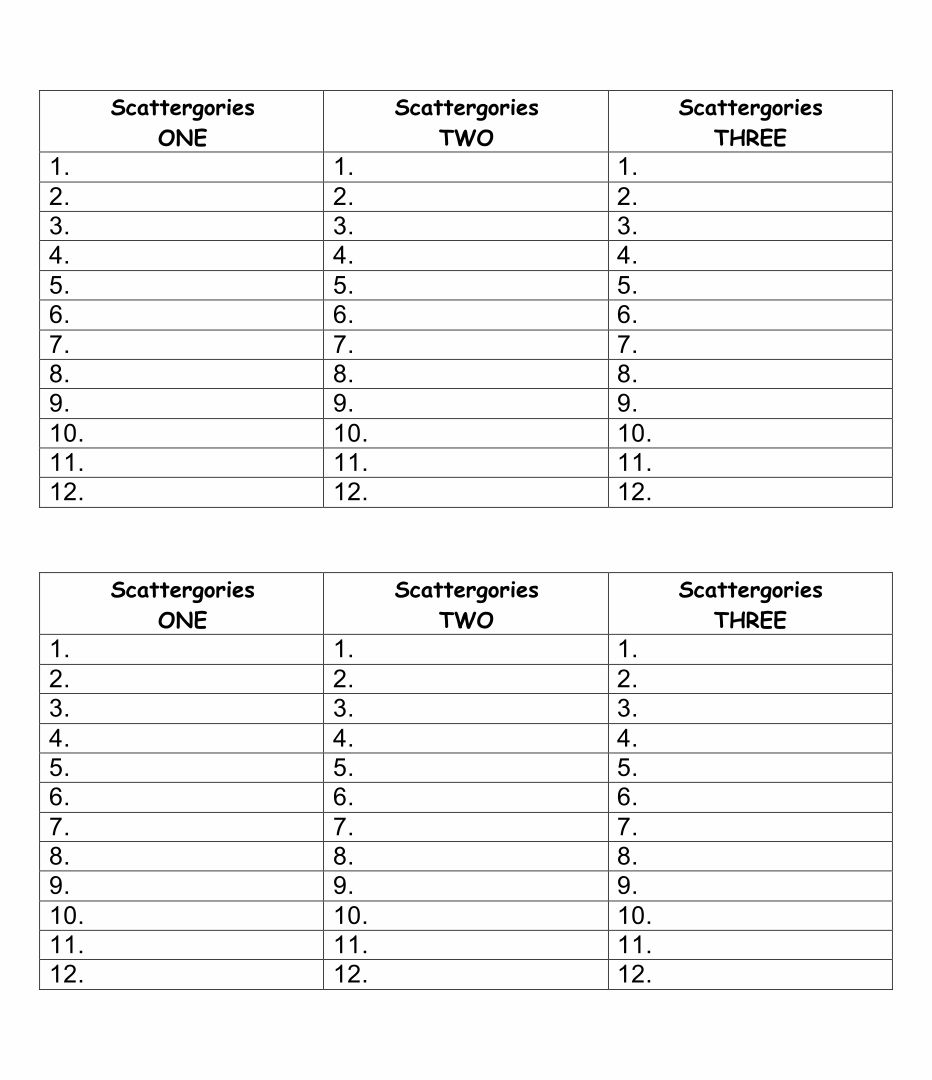 How do you play the game Scattergories?
Scattergories became a famous family game in the 80s. You can play it with families or play it alone. But, where is the excitement of playing? So this game became well known because it is played by many people. Therefore, scattergories is a game to sharpen a vocabulary, insight into social, and also fighting with time. Scattergories means a set of categories that are questions to be answered in the sheets. In answer sheets, you are given limited time.
What are the categories in Scattergories?
The categories contained in Scattergories have templates when you play the original version. But you can create your own categories whatever you like when playing. Usually, the categories used the name of animals, countries, vegetables, and fruit. Because the scattergories game sharpens a vocabulary, many English teachers use scattergories as a game to test vocabulary and general insights the students.
However, the categories in the game scattergories are made to adjust the activities or lessons taught by the teacher. Categories can be created when you play alone as a way to test yourself by looking for answers from the categories that you made. For example, a film category. You will remember and find out about films that fit with the categories.
Why are there different scattergories sheets?
Scattergories usually consist of several lines with tilted "round". It means how many rounds of play. But, because scattergories are kind of game can be adjusted by the situation, there are some scattergories sheets that are not the same. It depends on how many categories, rounds, and the number of players scattergories. The point is, scattergories sheets are paper you use for the answer form of each category.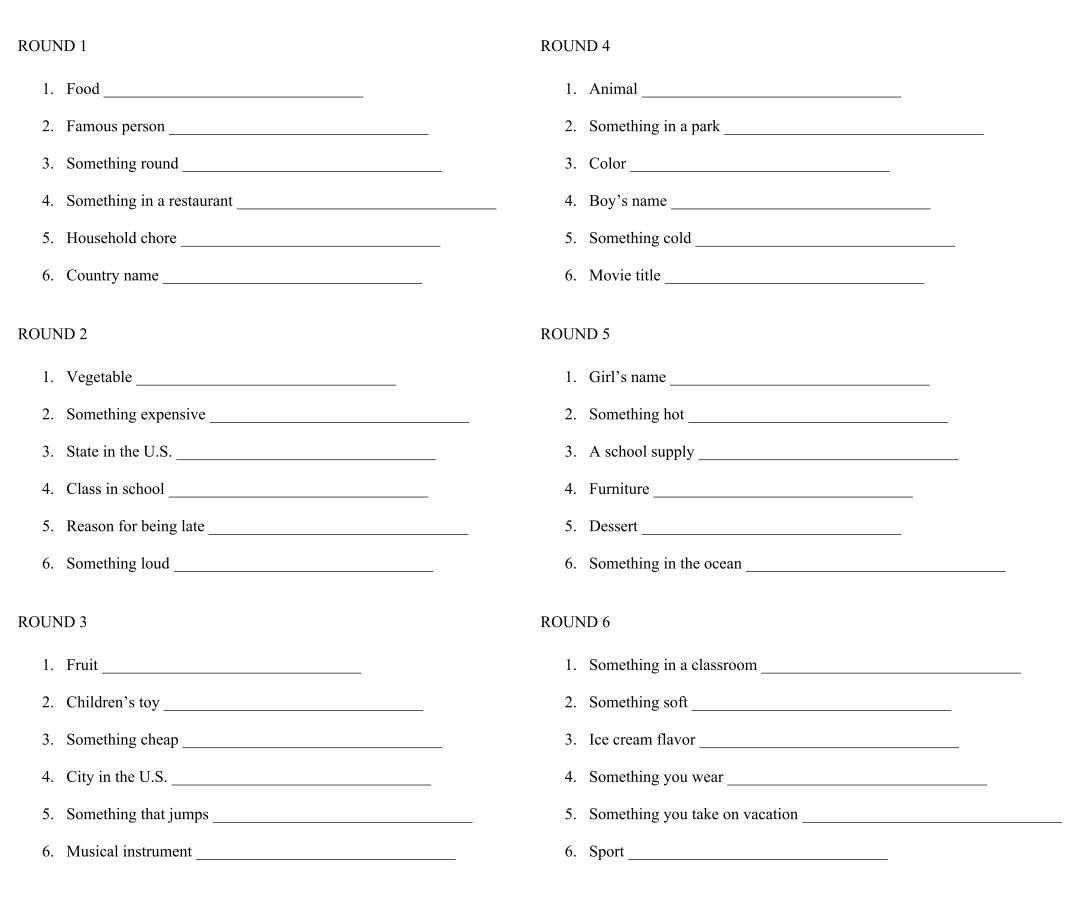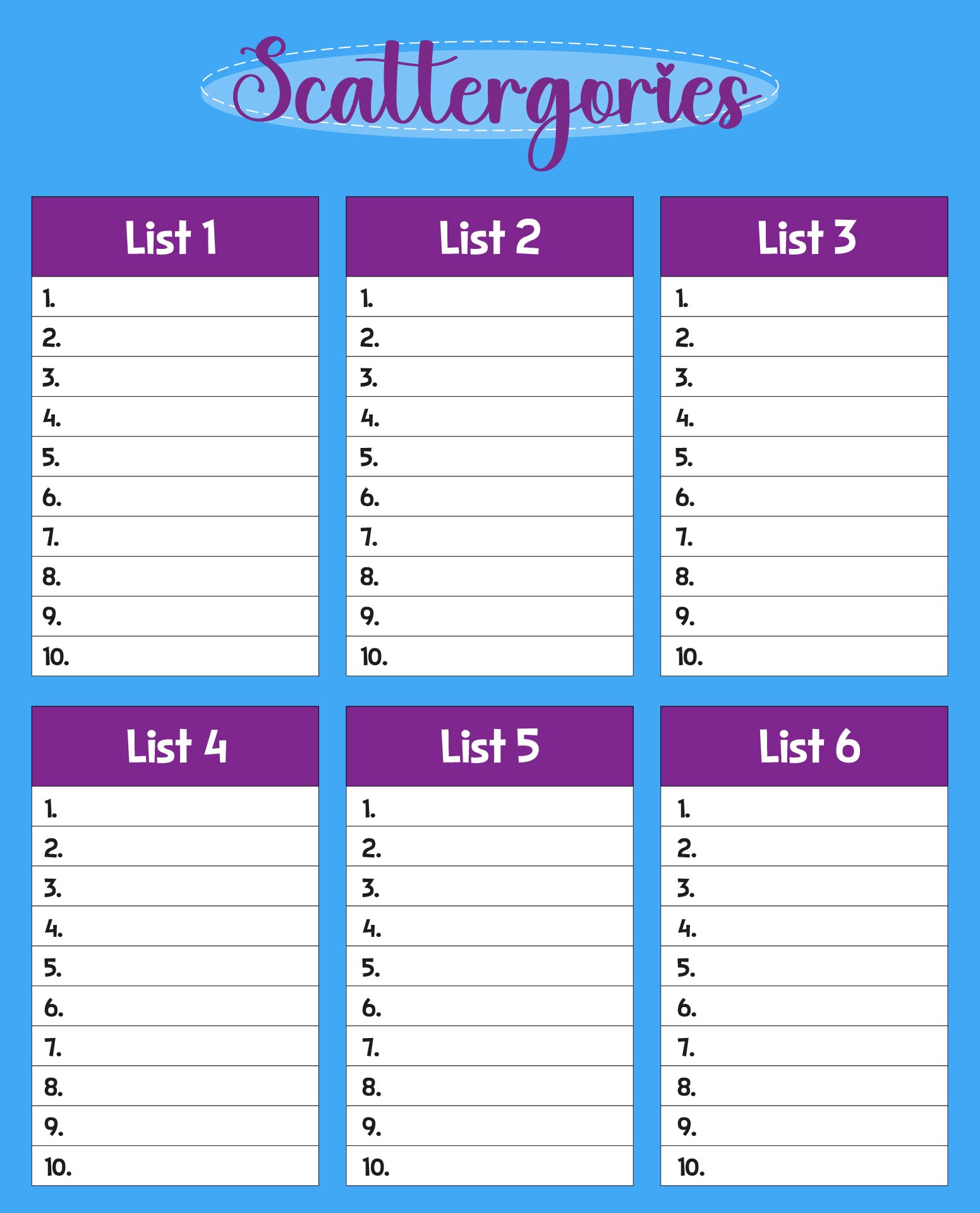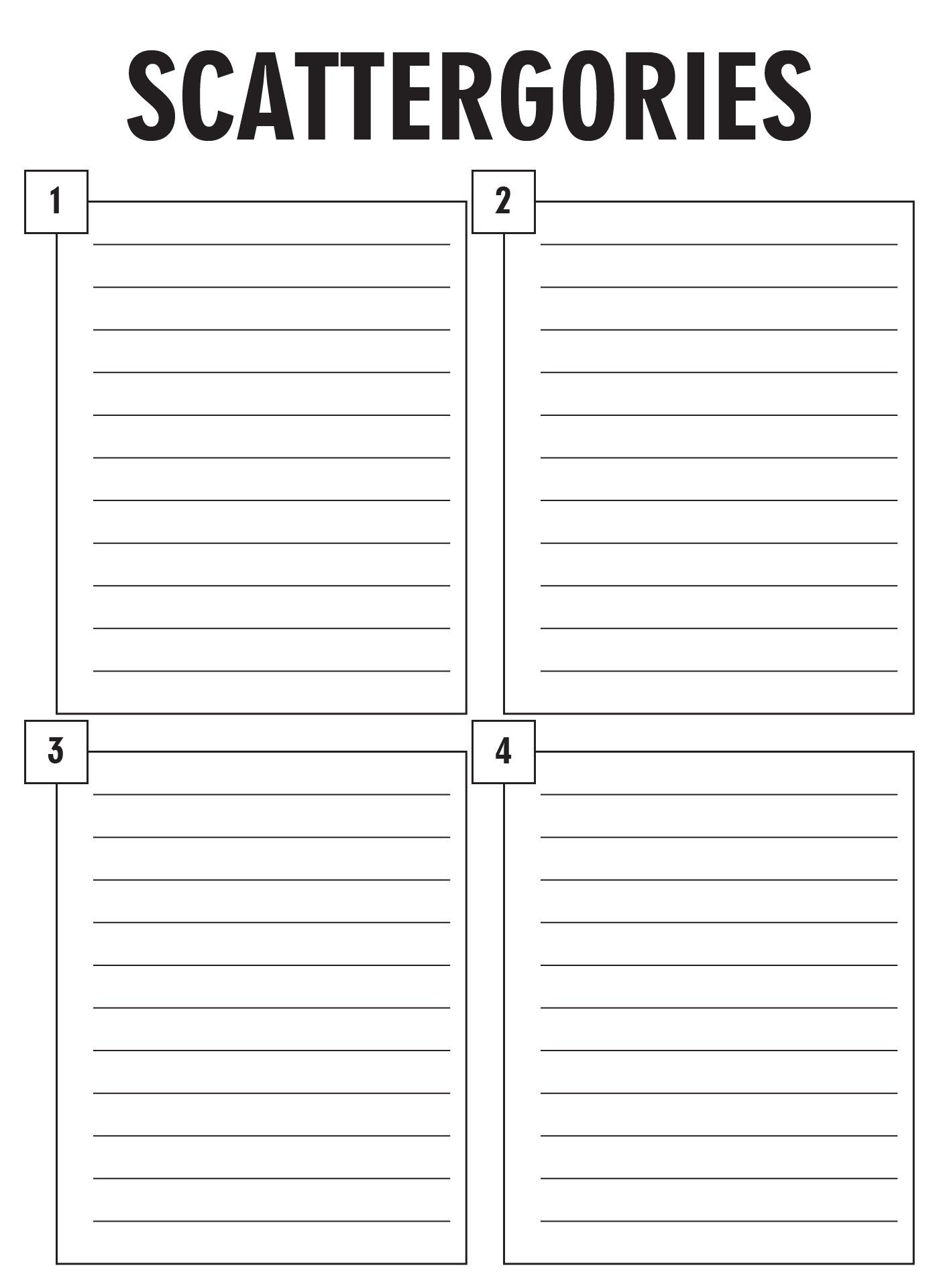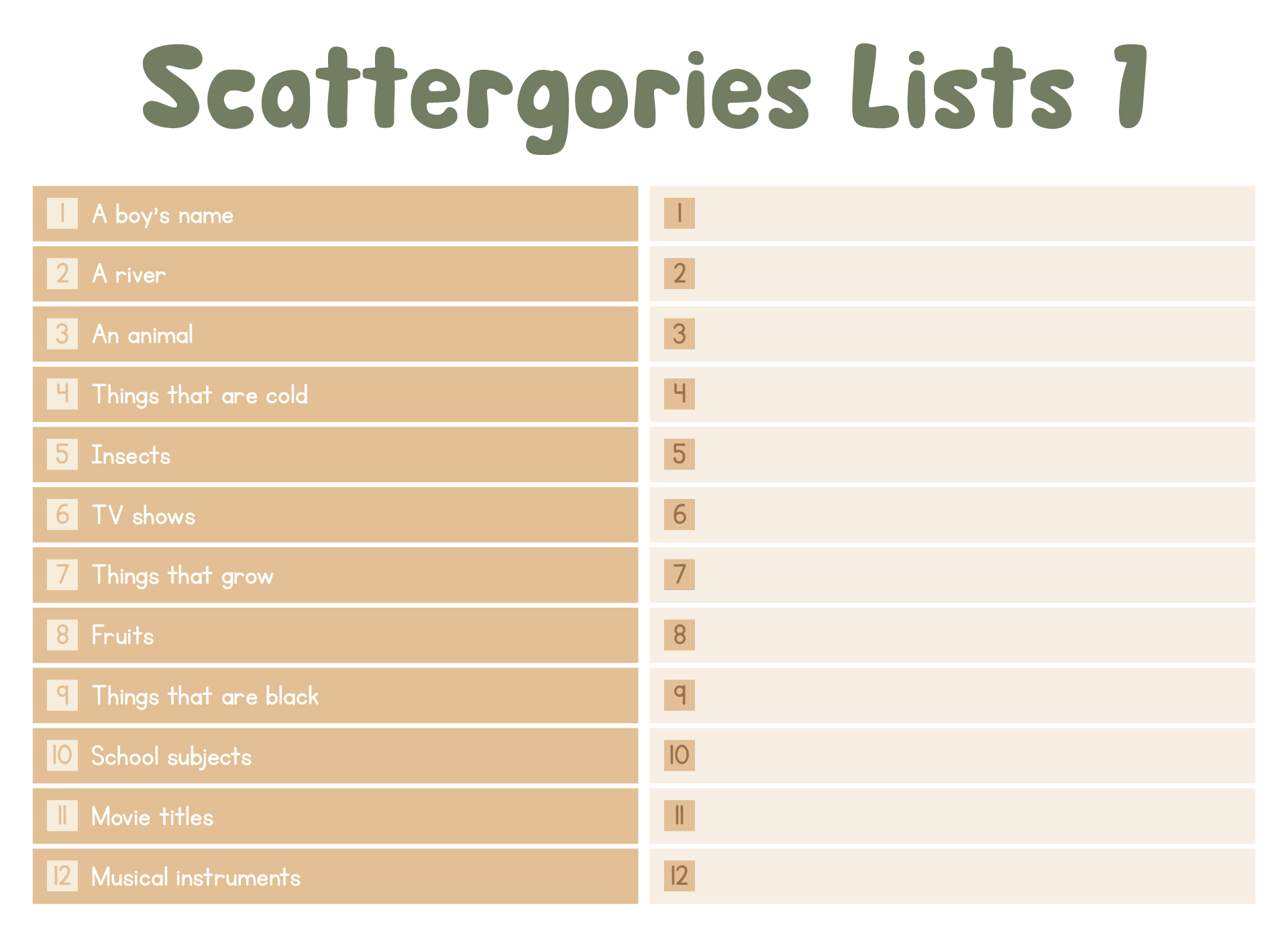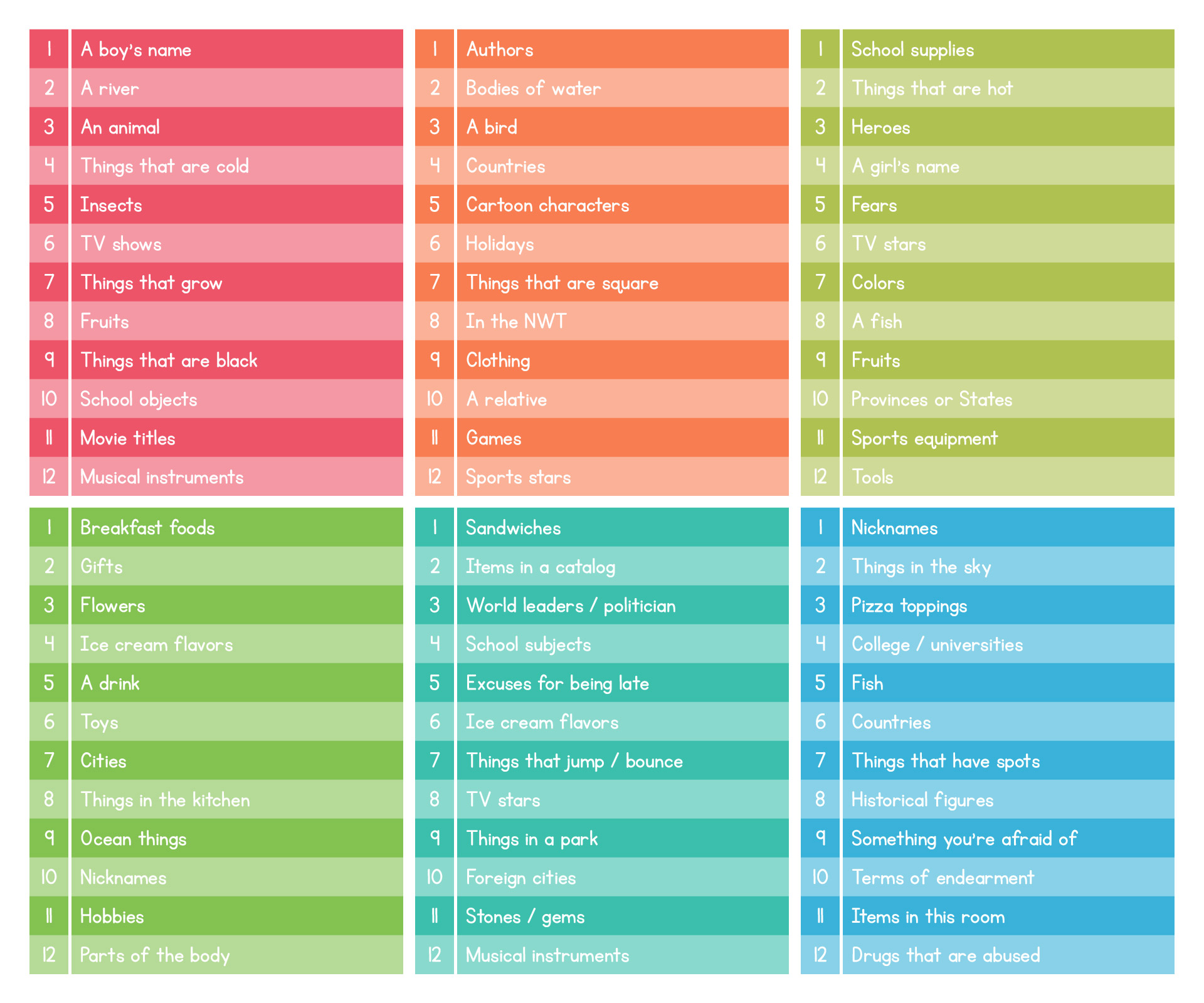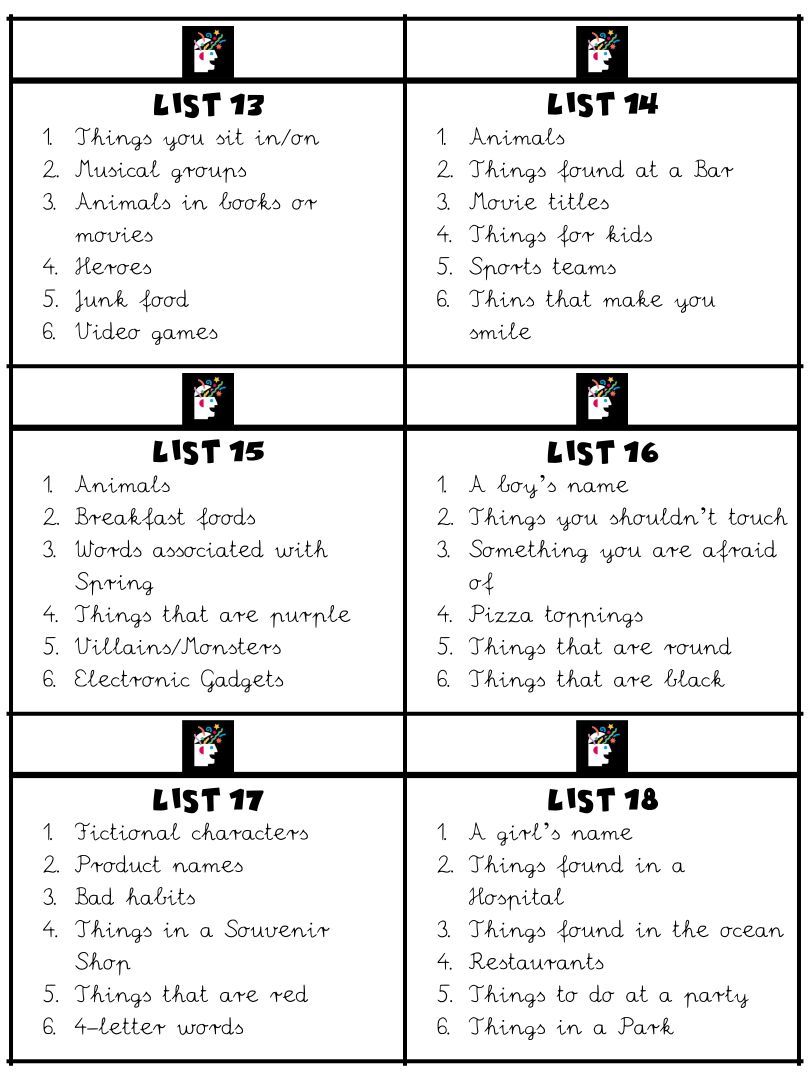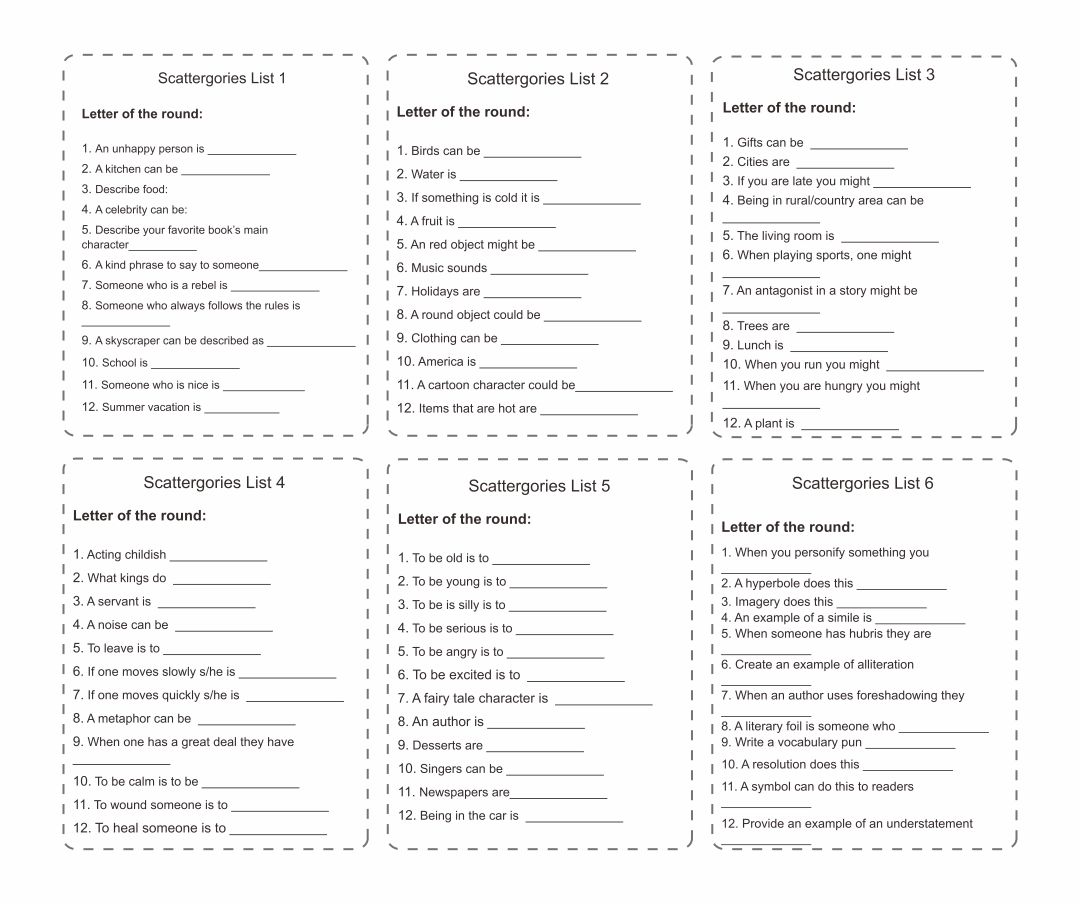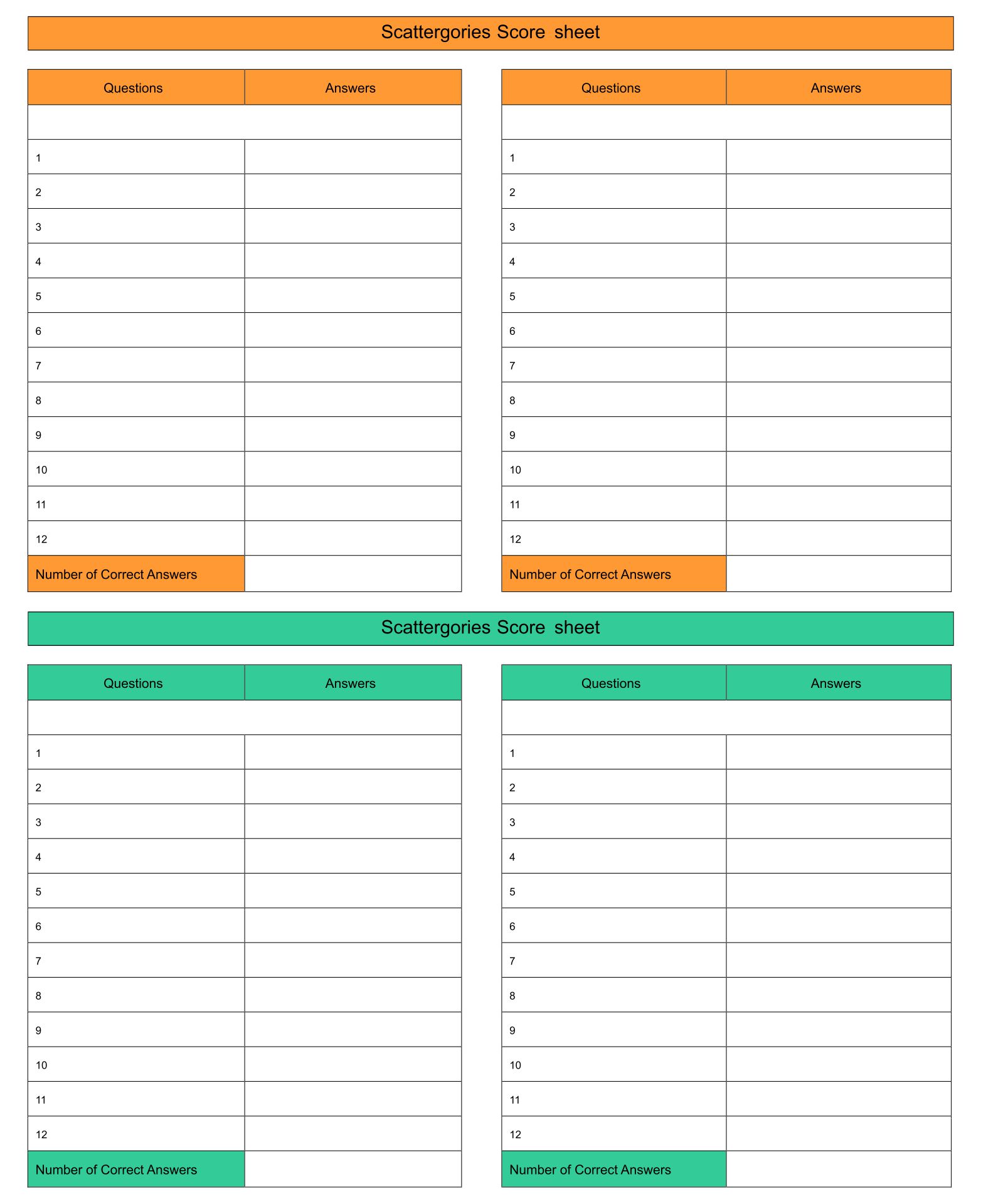 Can you play Scattergories online?
In various parts of the world, this game is popular with other names. But what most people understand is game scattergories. Due to the large demand throughout the world, scattergories were converted into online games. With some adjustments without eliminating important points in playing scattergories. Because this game is online, you don't need to be afraid if you have to play alone. You can play it with your friends on the internet. If you don't have friends, you can also play with robots set as your opponents in online scattergories. There is no reason not to be happy while playing these scattergories. Even when you lose You still get a new lesson, it is a vocabulary that you don't know yet.
---
More printable images tagged with: