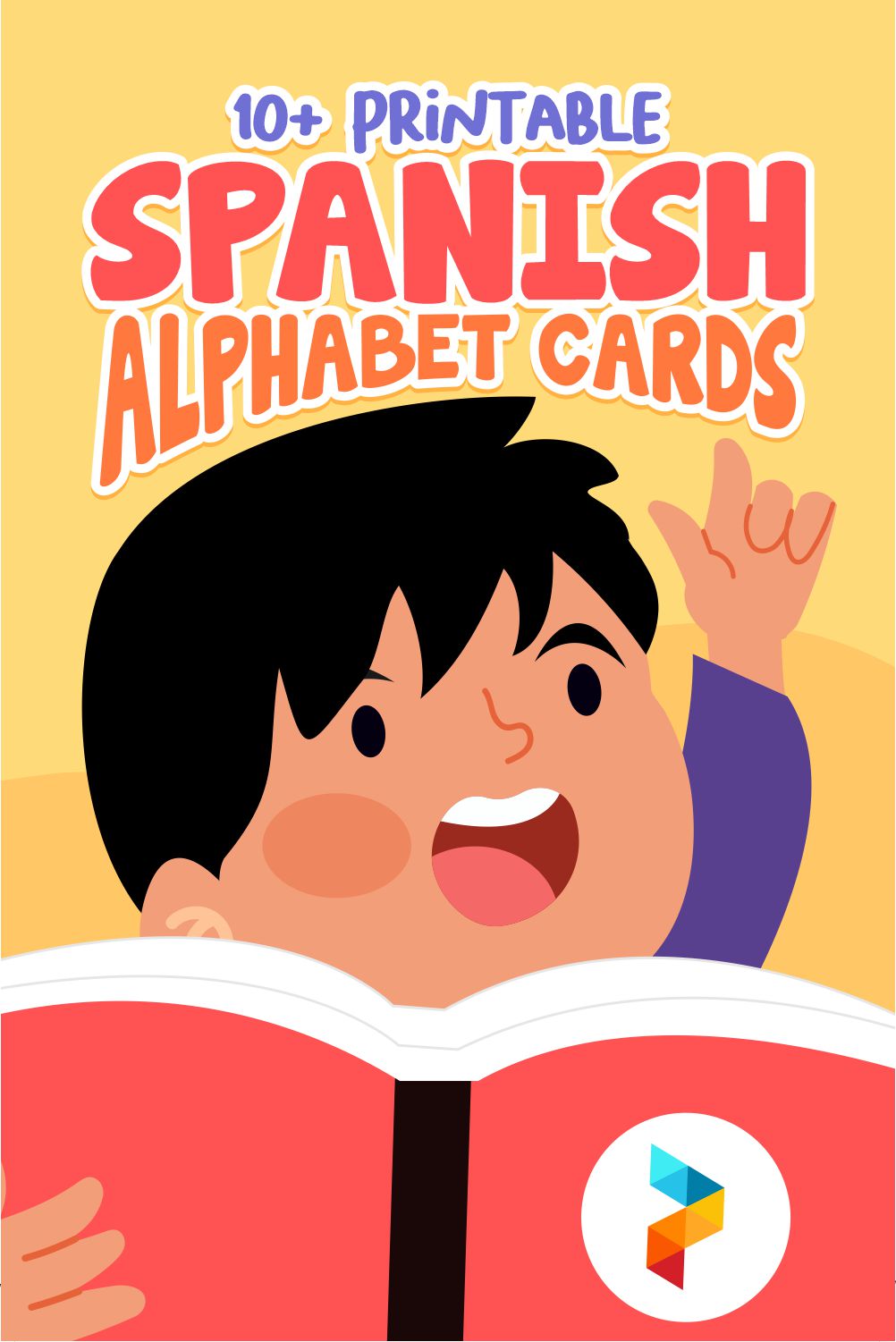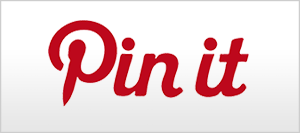 Printable Spanish Alphabet Cards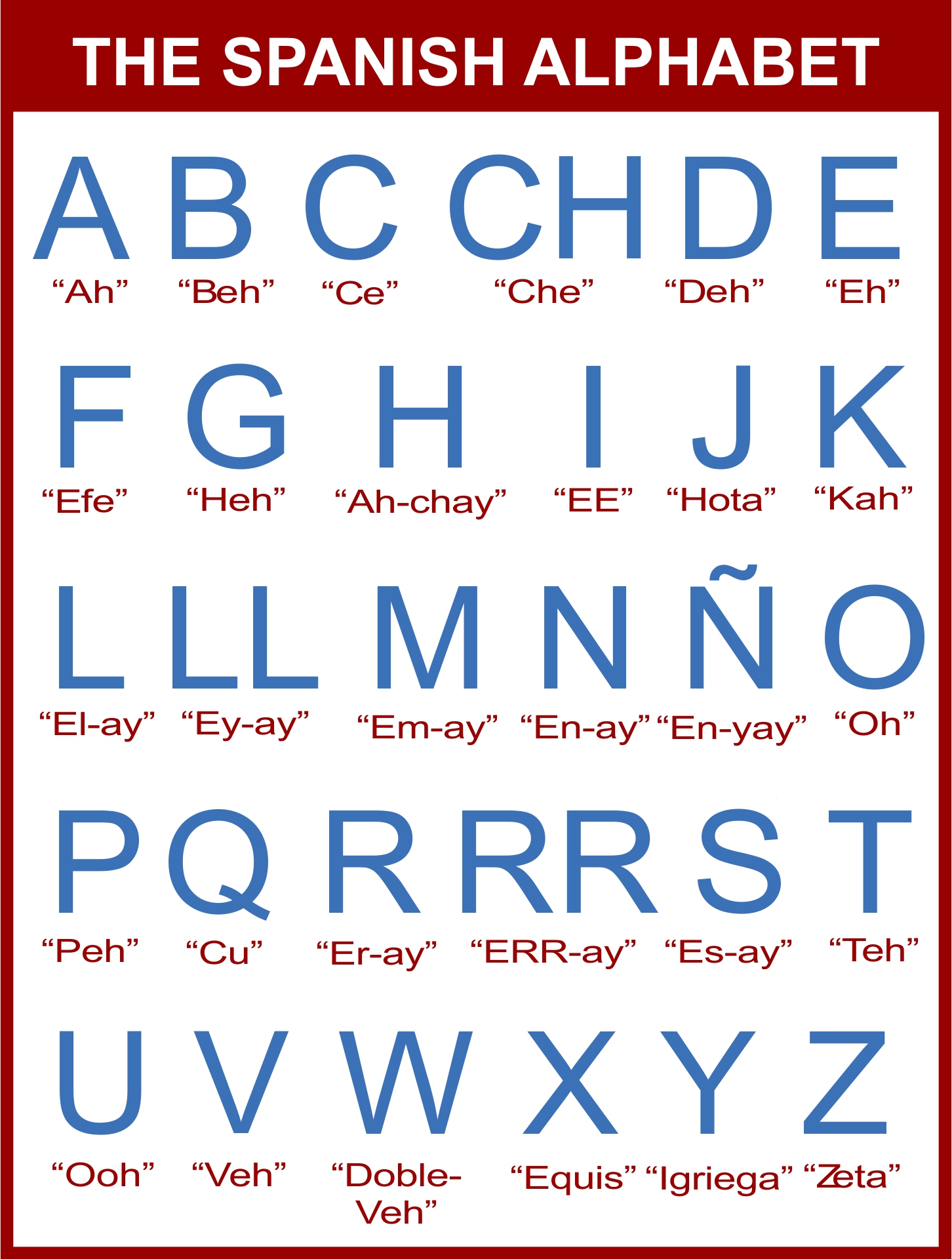 What is The Origin of the Spanish Language?
The Spanish language, also called Castilian, has a long and complicated history that goes back many centuries and involves different cultures. This language we know today came from different language influences that blended together and started in the Iberian Peninsula long ago. Spanish originally comes from a type of Latin called Vulgar Latin. This was the way people spoke Latin in the Roman Empire a long time ago.
When the Roman Empire grew into the Iberian Peninsula, they combined Vulgar Latin with the languages that native people already spoke, such as Celtic and Iberian languages. This combination of different languages formed the basis for creating the special features of the Spanish language.
In the 5th century, a Germanic tribe called the Visigoths came to the Iberian Peninsula. They had their own language and affected how the people in that area spoke. After the Visigothic kingdom fell apart in the 8th century, the Muslim Moors from North Africa took over the area and brought their language, Arabic, which greatly affected the way people spoke in that region.
The Reconquista was a very long time when Christians tried to take back the Iberian Peninsula from Muslims. It started in the 8th century and went on until the end of the 15th century. At that time, many different languages developed as new Christian kingdoms and areas appeared. Castile, a very important Christian kingdom, had a big impact on the development of the changing language.
In the 13th century, King Alfonso X of Castile played a big role in creating a standard version of the language. He supported academic writings and translations, assisting in creating a single written version of the language called "Castilian," which later became the foundation for today's Spanish language.
In 1492, the same year Christopher Columbus first went to the Americas, the Catholic Monarchs, Ferdinand II of Aragon and Isabella I of Castile, took over the last Muslim city, Granada, ending the Reconquista. This important event brought Spain together politically and culturally, which made it possible for the Castilian language to be spoken throughout the whole country.
As Spain started exploring and settling in other areas, the Spanish people spread out and went beyond their own borders. When Spanish-speaking people in the Americas, Asia, and Africa came into contact with indigenous languages, they started using words and phrases from these languages in Spanish. This made the Spanish language more diverse and expanded its vocabulary. Both the Spanish language and the languages of the regions it came across had an impact on each other.
Over the next few hundred years, the Spanish language continued to change and become more diverse, as it was influenced by trade, cultural exchange, and interactions with people from all around the world. The way people speak Spanish in different places has changed over time and has led to the different types of Spanish we have today. These include the ways people speak in Spain, Latin America, and other parts of the world.
In the 20th century, people tried to make the language the same and control it through organizations like the Royal Spanish Academy. This helped to make sure Spanish was consistent in all Spanish-speaking countries. Modern Spanish has kept its historical background but has also accepted and adjusted to technological and cultural changes. This helps it meet the requirements of communication in today's world.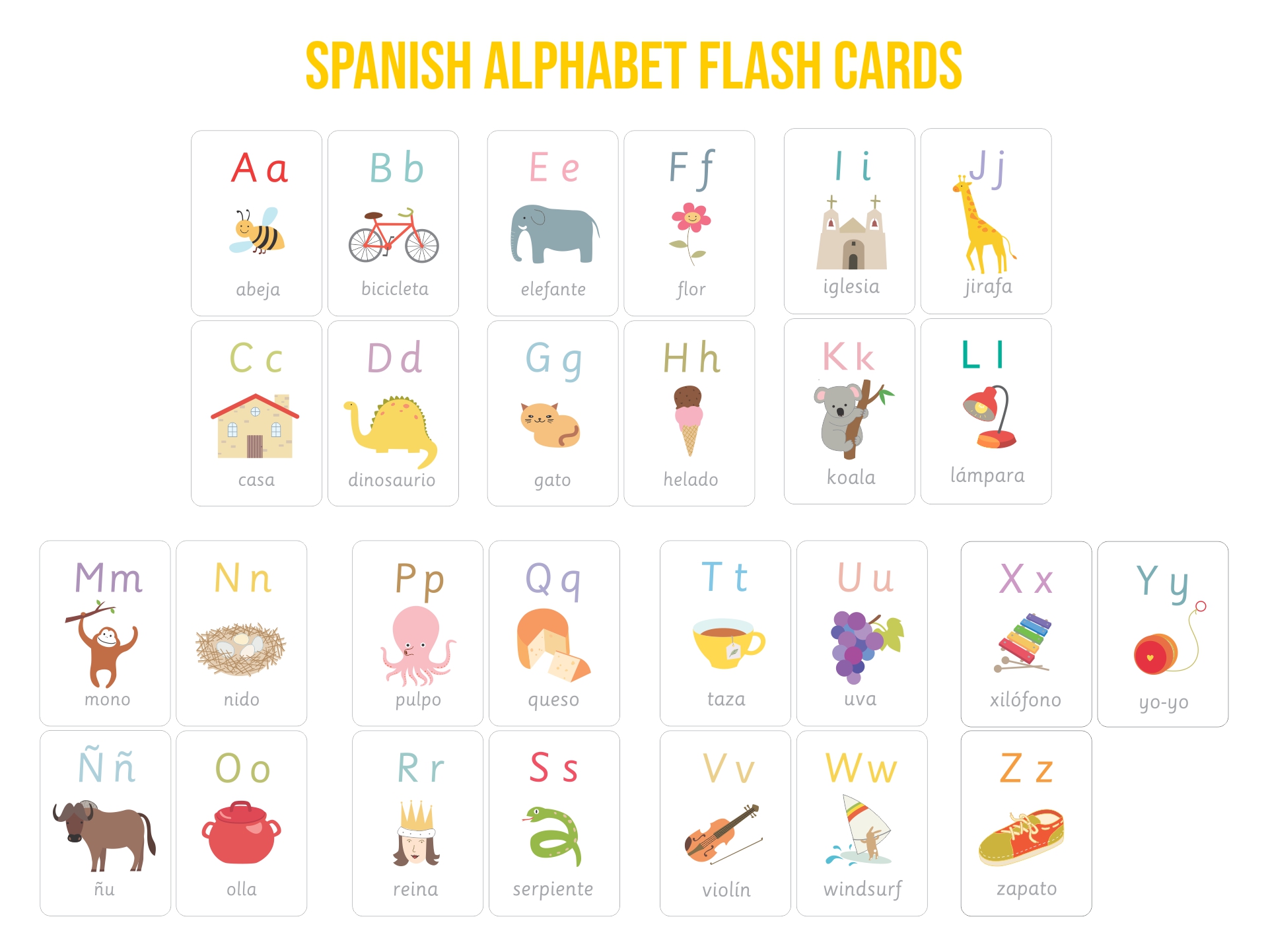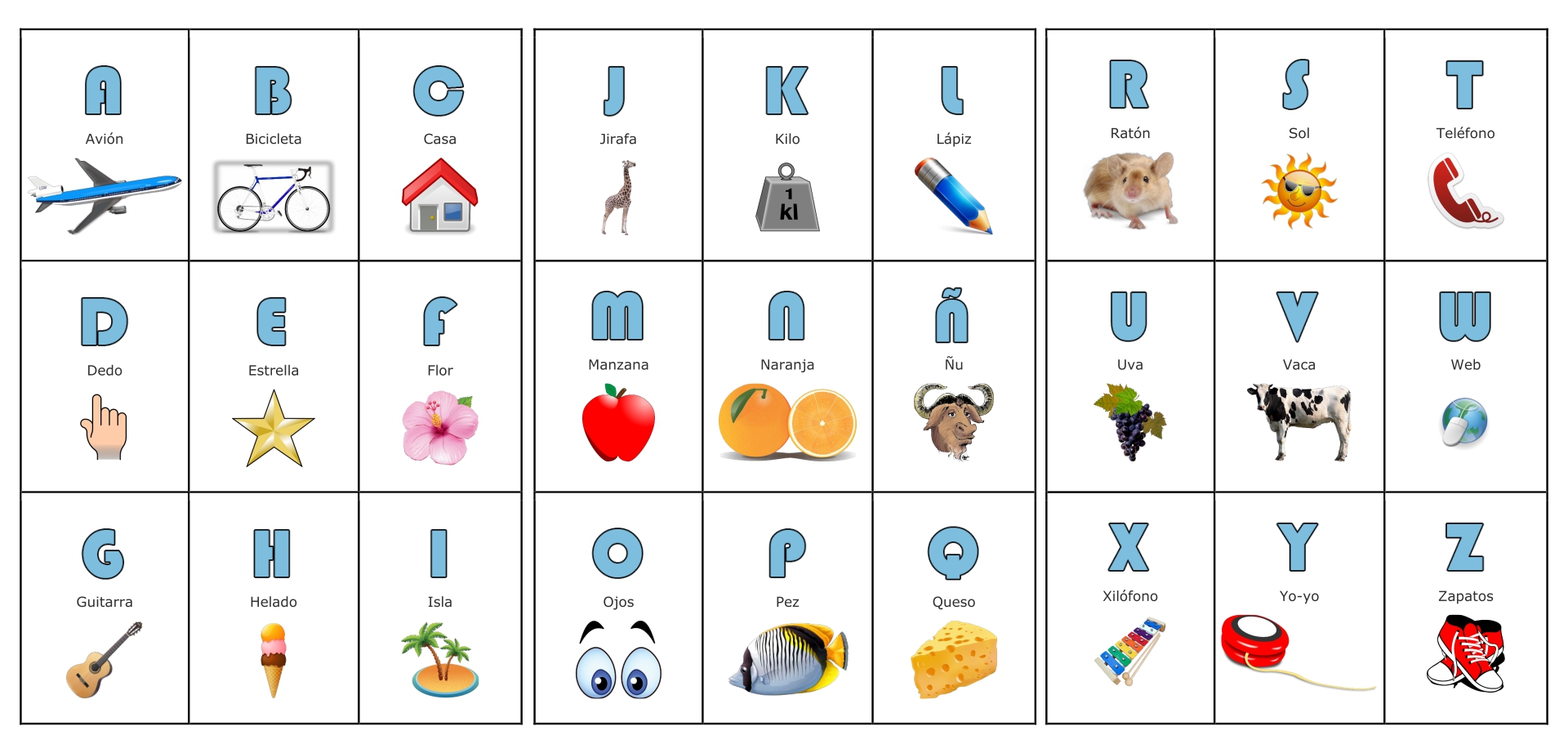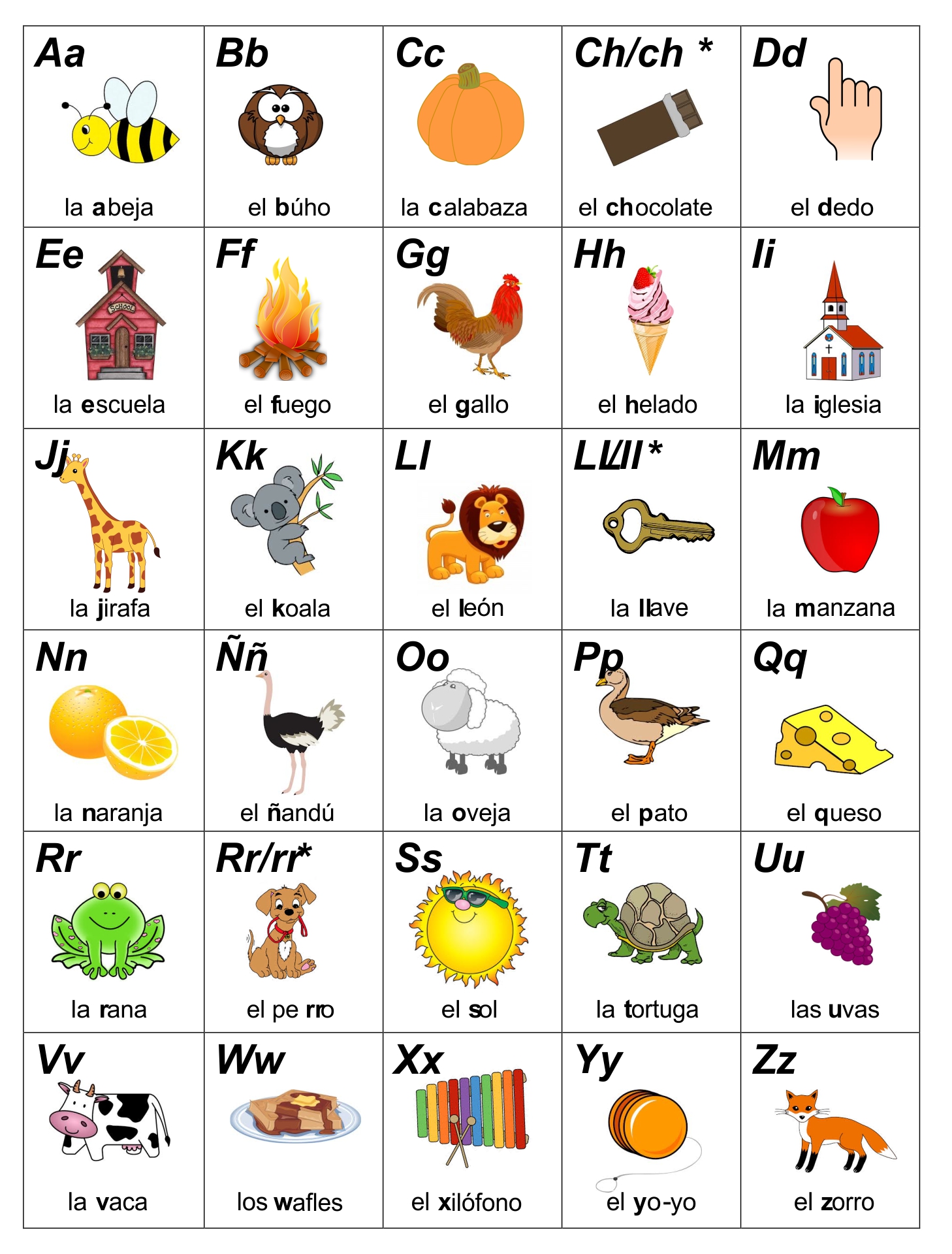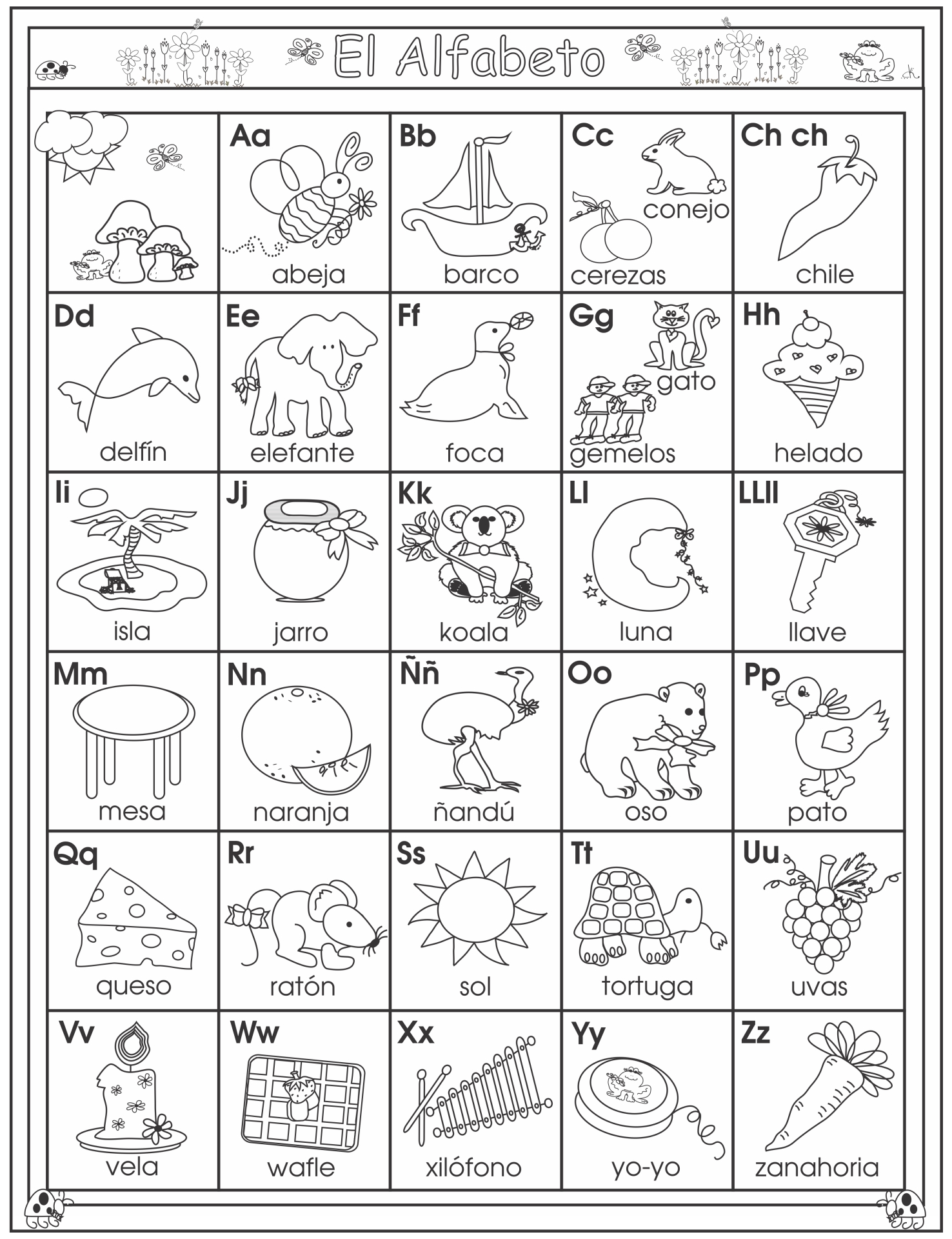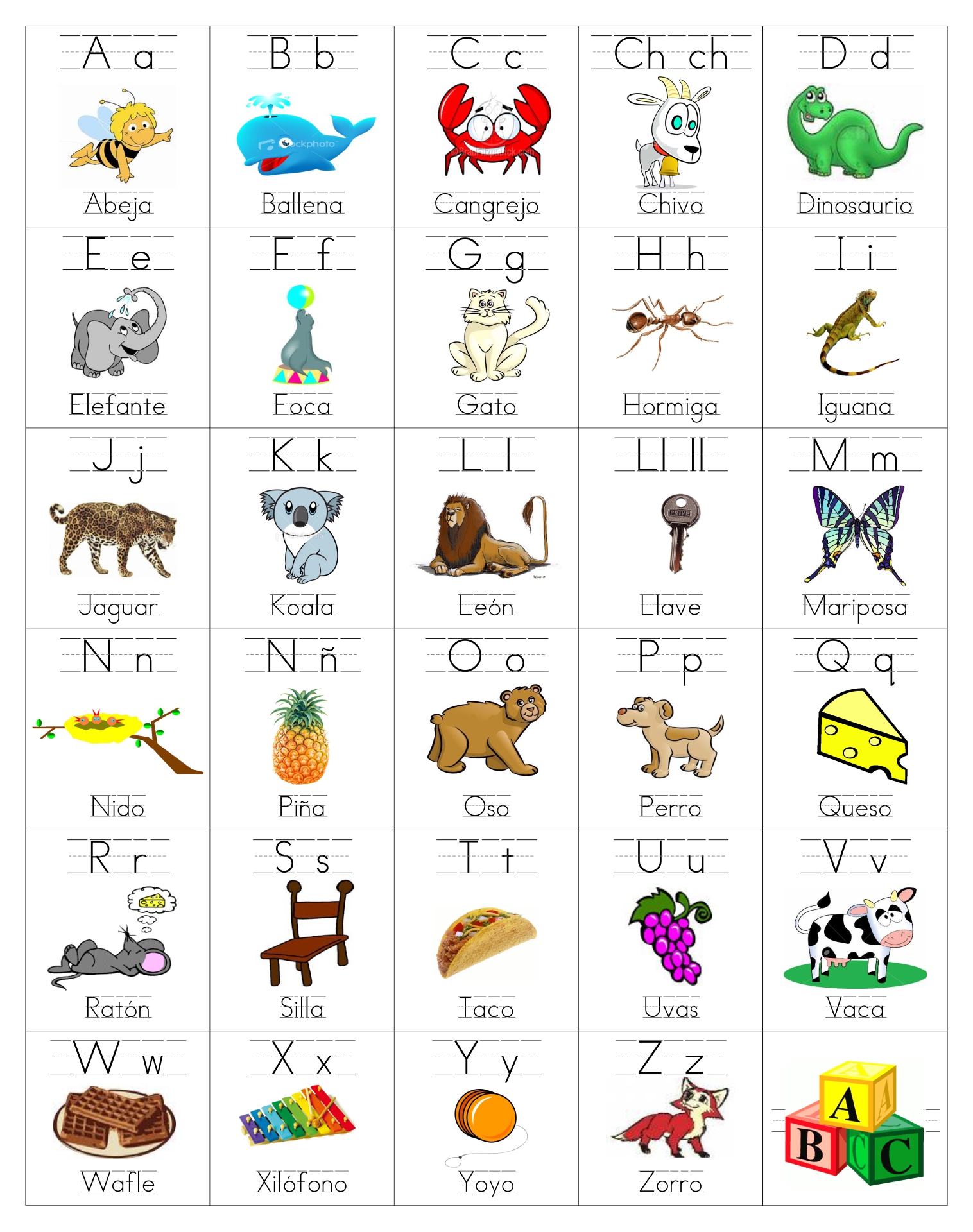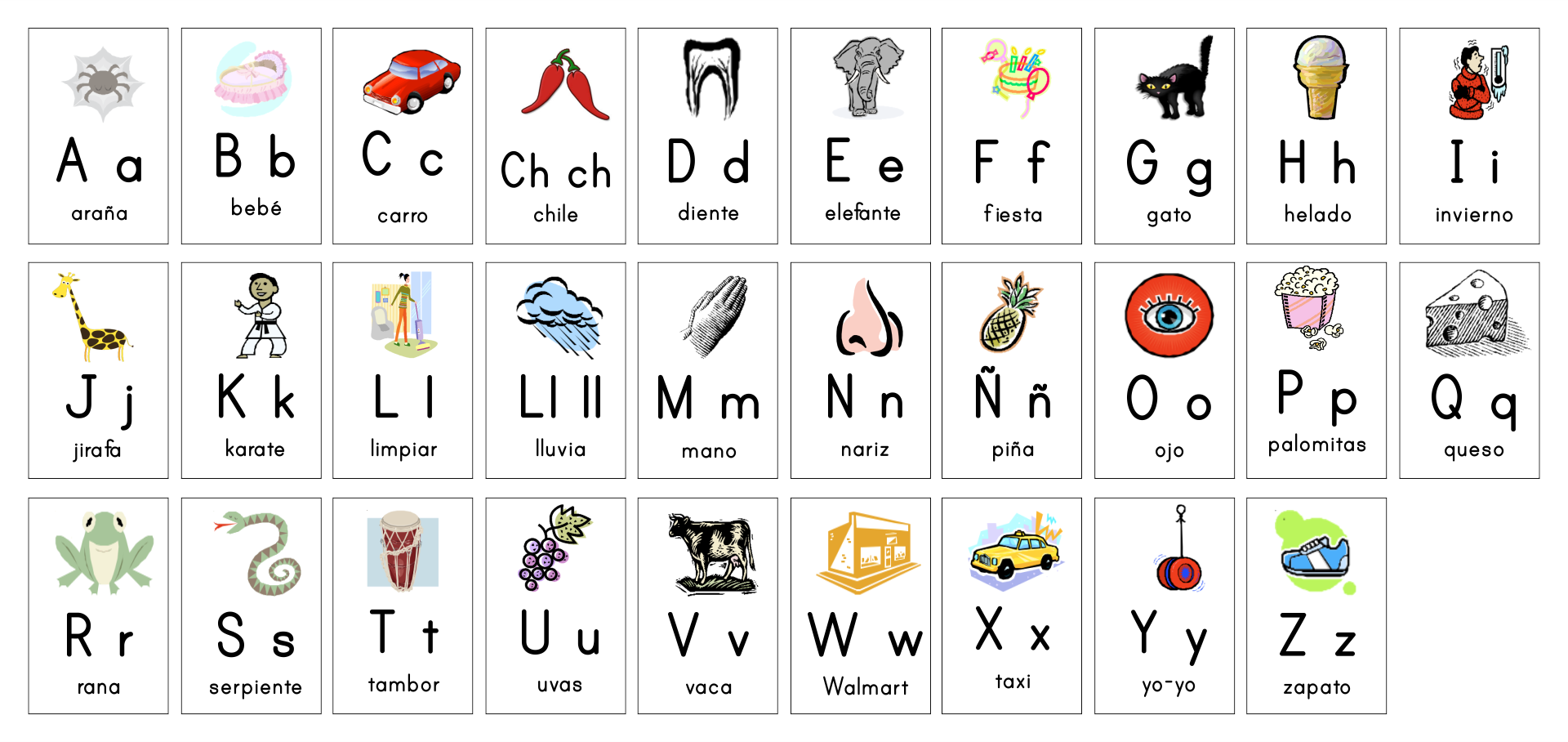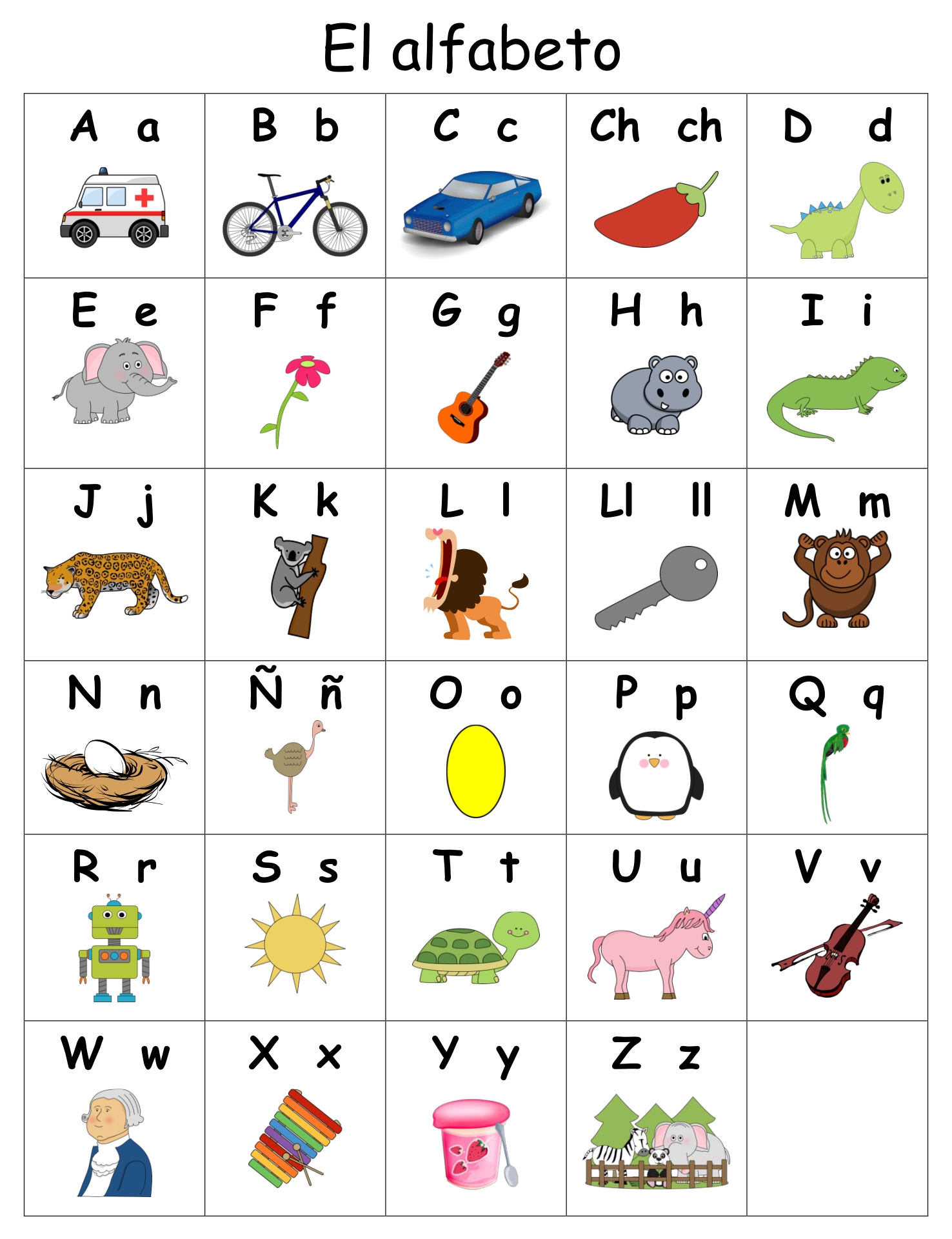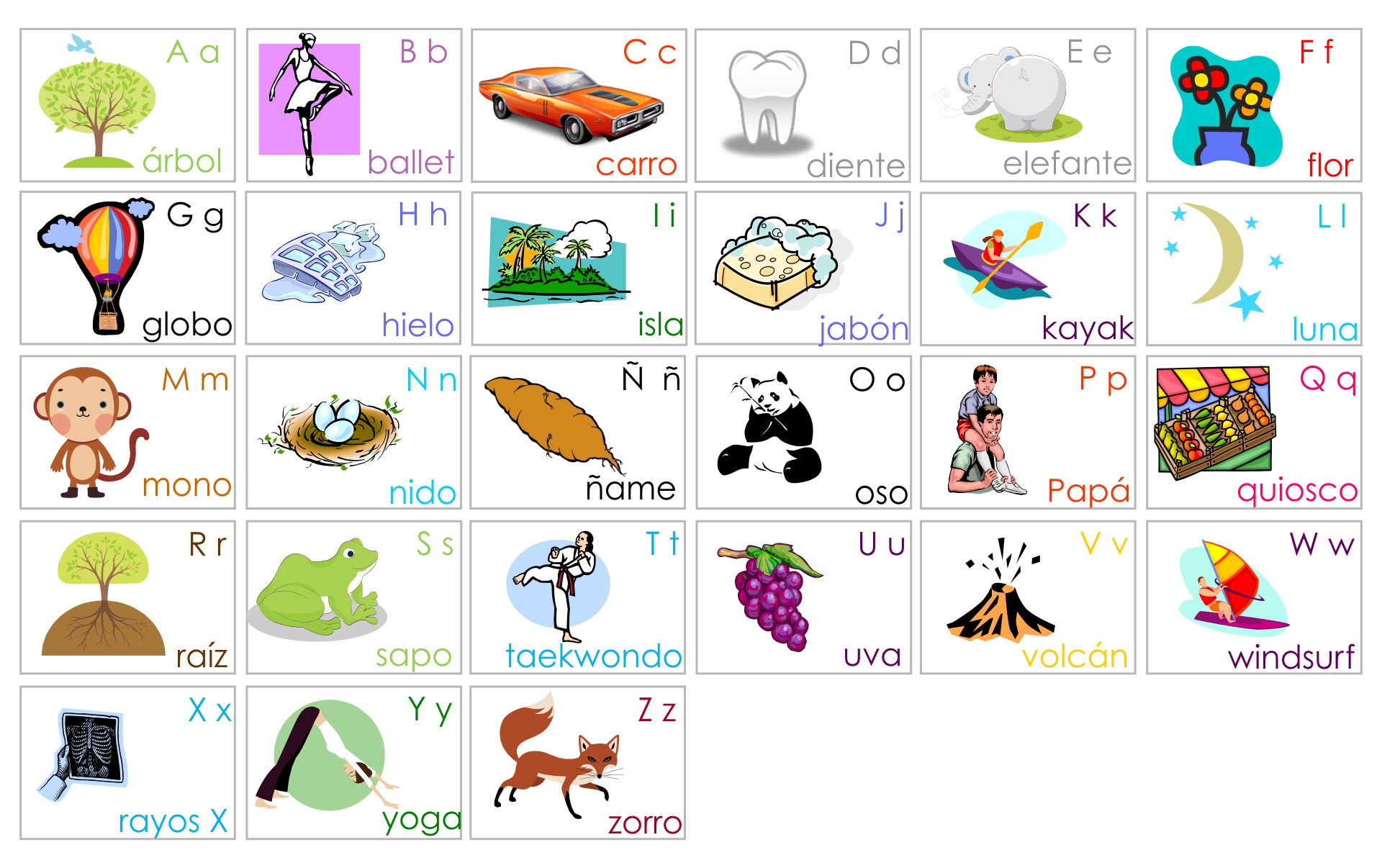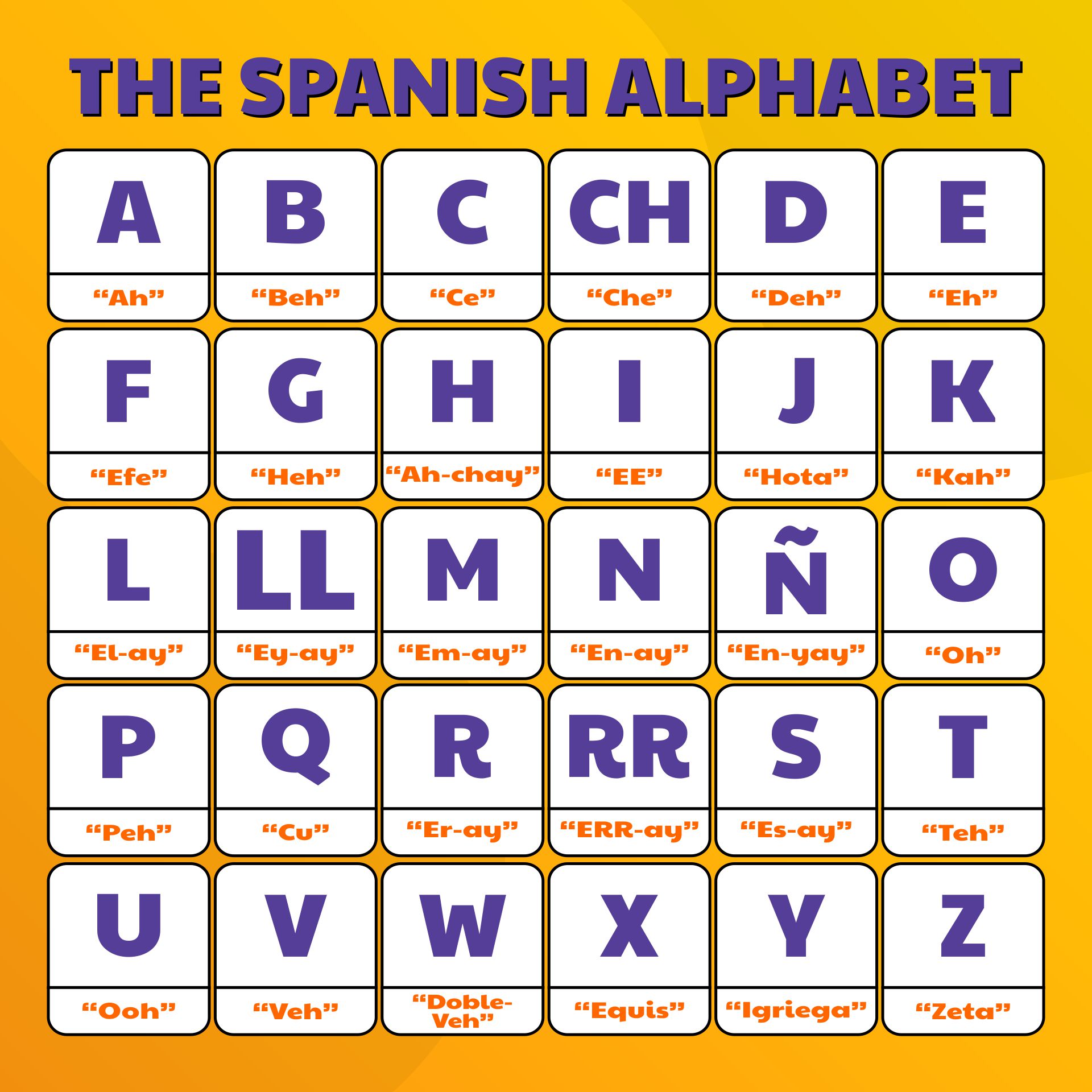 Some Interesting Topics to Learn Spanish for Kids
Learning Spanish is a fun journey for kids. It is a beautiful language with great music and culture. Learning Spanish gives kids many new opportunities. In this guide, we will explore interesting and suitable topics that will make learning Spanish exciting and enjoyable.
Whether it's exploring traditional stories, going on virtual trips to Spanish-speaking countries, or learning how to have basic conversations, these interesting topics are meant to spark the curiosity of young learners and make learning a new language fun.
Spanish Alphabet Cards
You can start by providing an intro to the alphabet. This is because some alphabets were different in pronunciation. You can use cards that have animals or things for kids to learn better visually. You can also use songs to learn with some cute dances song. Then try to practice speaking slowly each day to improve.
Greeting and introduction
In Spanish, greetings and introductions play a significant role in social interactions.
When meeting someone, you can start with common greetings such as "Hola" (Hello), In the morning it will be "Buenos días" and "Buenas tardes" in the afternoon, or "Buenas noches" (Good evening/night).
To ask about someone's well-being, you can use phrases like "¿Cómo estás?" (informal) or "¿Cómo está?" (formal), both meaning "How are you?" Additionally, "¿Qué tal?" and "¿Cómo te va?" are informal ways to inquire about how things are going.
Introducing yourself can be done with phrases like "Me llamo [your name]" (My name is [your name]) or "Soy [your name]" (I am [your name]). To ask for someone's name, you can use "¿Cómo te llamas?" (informal) or "¿Cómo se llama usted?" (formal).
When meeting someone new, phrases like "Encantado/a" (Nice to meet you) or "Mucho gusto" (Nice to meet you) express your pleasure in making their acquaintance. Remember, the choice between formal and informal language, depending on your relationship with the person, is an essential aspect of Spanish communication.
Colors and shapes
When describing objects, you can use these words to identify their shapes. For instance, "Esta caja es un cuadrado" (This box is a square) or "El pastel tiene forma de corazón" (The cake is heart-shaped).
Remember to match gender and number when necessary. For example, "Los círculos son amarillos" (The circles are yellow) or "Las estrellas son plateadas" (The stars are silver).