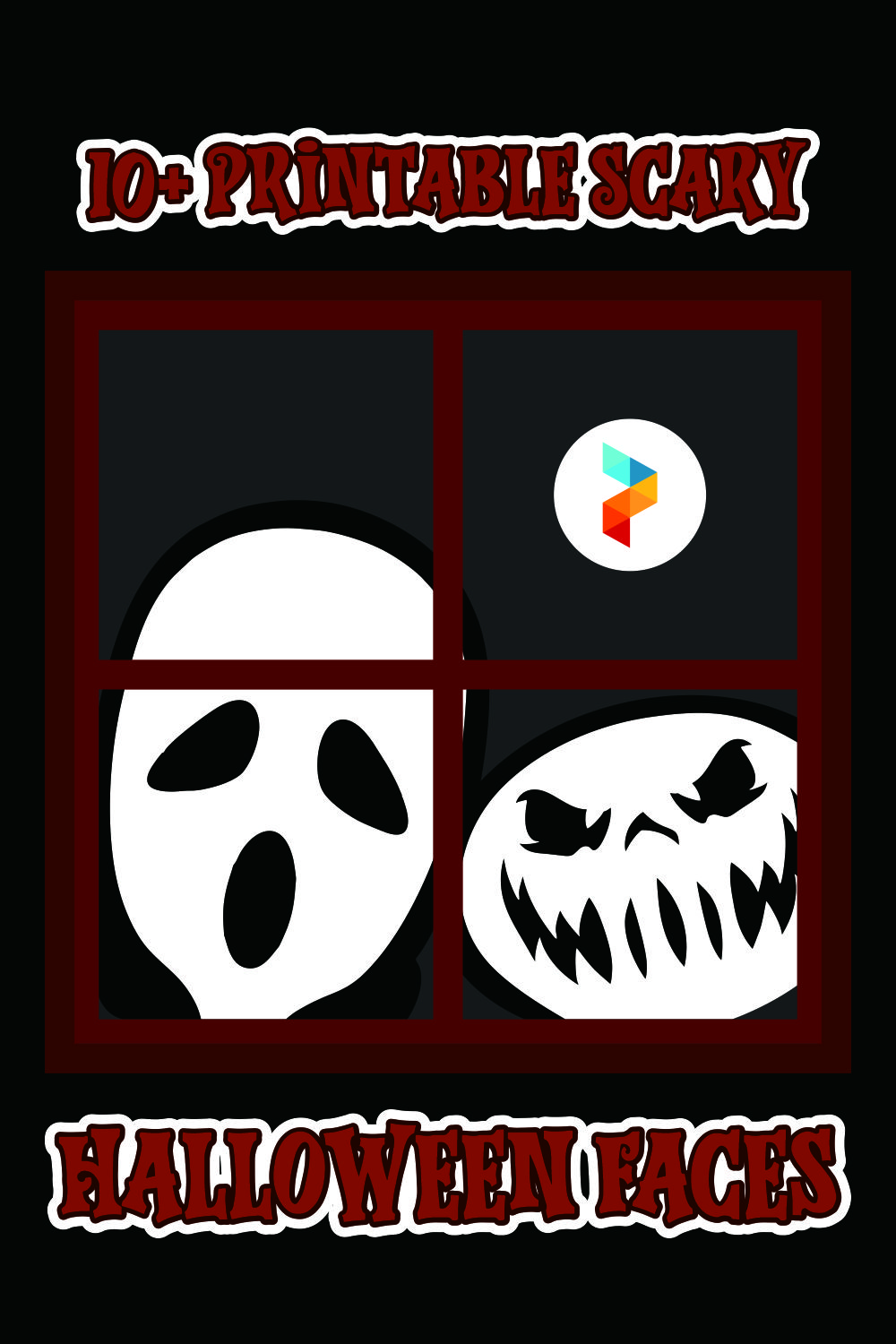 Printable Scary Halloween Faces
What is the best face paint for Halloween?
Well, if we're talking about Halloween, we will never get tired of thinking about what kind of costume we use during Halloween night. Some people may have already started to prepare decorations to hold a party, some of them are busy finding the best costume they could afford, and some people are also busy finding the best face paint for their make up on Halloween night.
Since there will be a lot of people at the parties using costumes, you might want to find out what is the best thing you could wear so you can look stand out among the guests. Well, sometimes costumes will not help you out because there is any chance someone would wear the exact same costume you wore.
For example, you might still remember back on 'Suicide Squad' film was booming everywhere. So, many people decided to dress up as the Joker and Harley Quinn. At one party, you might find more than two Harley Quinn at one time. So, this is why costumes would not help a lot.
Then, maybe you can try to do some extraordinary makeup to look more stand out. All you need is a special makeup effect to make scary Halloween faces. If you don't want to spend a lot of budget on makeup, then the most important thing you should have is white face paints. Using these things, you can do tons of scary makeup, including ghosts, zombies, witches, vampires, or anything else that is supposed to be dead and pale.
Here are the top 4 white face paints for Halloween:
Bo Buggles Professional White Face Paint

. Even though not many people know this brand, it has very good qualities and is easy to apply especially for beginners.

Mehron Clown White Face Paint.

If you're on a budget, then Mehron Clown can be your best choice. The coverage is very sufficient without cracking or creasing.

Paradise Makeup AQ White Face & Body Paint.

Many people have doubted this product because it is water-based, but don't get it wrong. This product has full coverage and is highly pigmented. The best part of this product is skin-friendly.
Diamond FX Essential White Face Paint. When it comes to blending, line work, and layering, you can leave it to Diamond FC Essential White Face Paint. Because it is wax-based and denser than any other brand. It also has the consistency of coverage.
Why are Halloween costumes scary?
When it comes to Halloween nights, people would dress up using scary costumes or scary Halloween faces, they would wander around the blocks and have trick-or-treat parties.
These Halloween parties originated from the Celtics Festival that marked the end of the summer days and celebrating the end of the year. According to belief, during that day, the souls of the dead were coming to the Earth. So they wear costumes to disguise themselves and scare the evil souls.