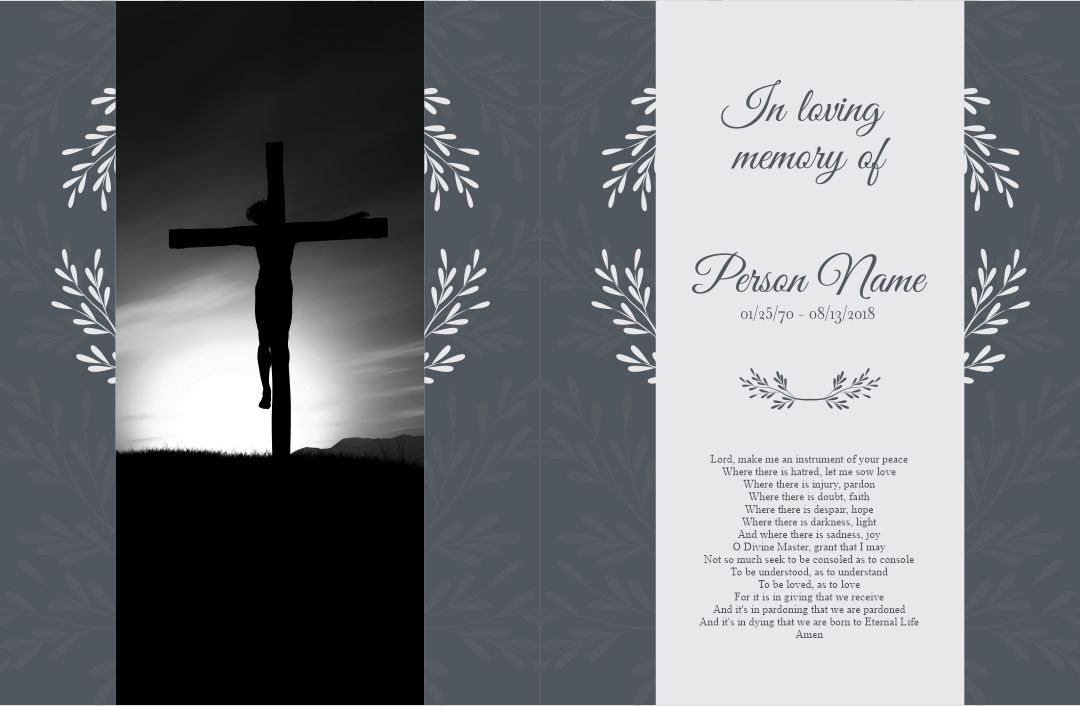 How do you make a memorial card?

Before we download memorial card templates or create them, we need to know the function of memorial card templates. Generally, a memorial card is usually used in the ceremony when someone passes away, including funerals, the celebration of life, memorials, and homegoing service. The main elements of memorial card templates are the self-portrait of someone who passed away. It also consists of beautiful words, like quotes and poems. We can even put the compact description of the life of the deceased. To print memorial card templates and share it to the various ceremonies when someone passes away, make sure that the shape of the card is commonly square or rectangle. We can use the size of the memorial card template in the measurement of 4.5" by 2.25". The cards are actually made from cardstock paper.
Here are steps to create a memorial card template:
1. Pick the appropriate picture of the deceased.
2. Download the memorial card template.
3. Customize the memorial card template by putting the prayers, quotes, or poems, and also the self-portrait of the deceased.
4. Print it out on cardstock paper or laminated paper.

How do you write a funeral memorial card?

The funeral memorial card template should include the appropriate words. It is because the phase when someone passes away tends to be a sensitive moment. It is because the funeral ceremony includes loss, yet hope at the same time. This also makes us create considerate and sentimental words.
However, sometimes, it is really hard to arrange the sensitive and sentimental words. It is not because we don't empathize, it is just that we are lacking creativity or our lexicons are not rich for a certain context, including a funeral ceremony. Don't worry, we help you to provide the inspiration words for the funeral ceremony below:
1. You are always guiding me on my dark path.
2. You will be missed.
3. The memories will always stay.
4. Your contribution in life is eternal.
5. Wherever you are, you will always be in my mind and heart.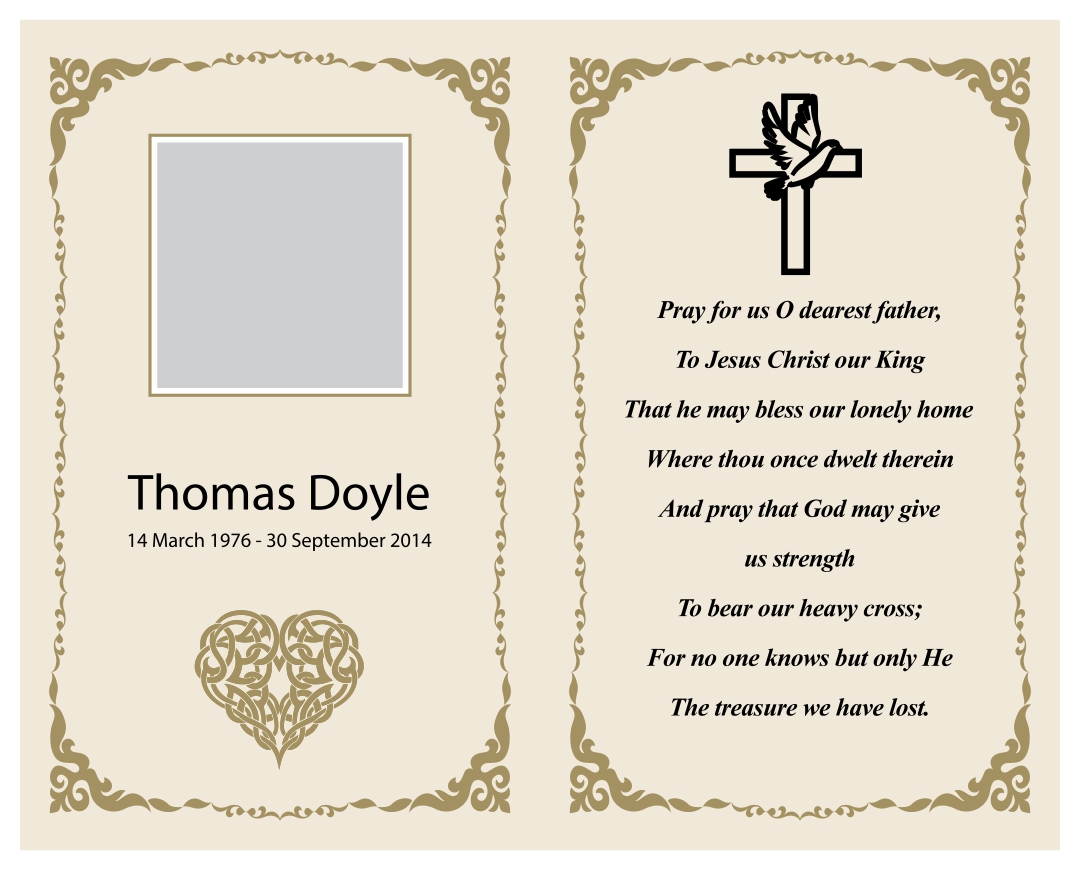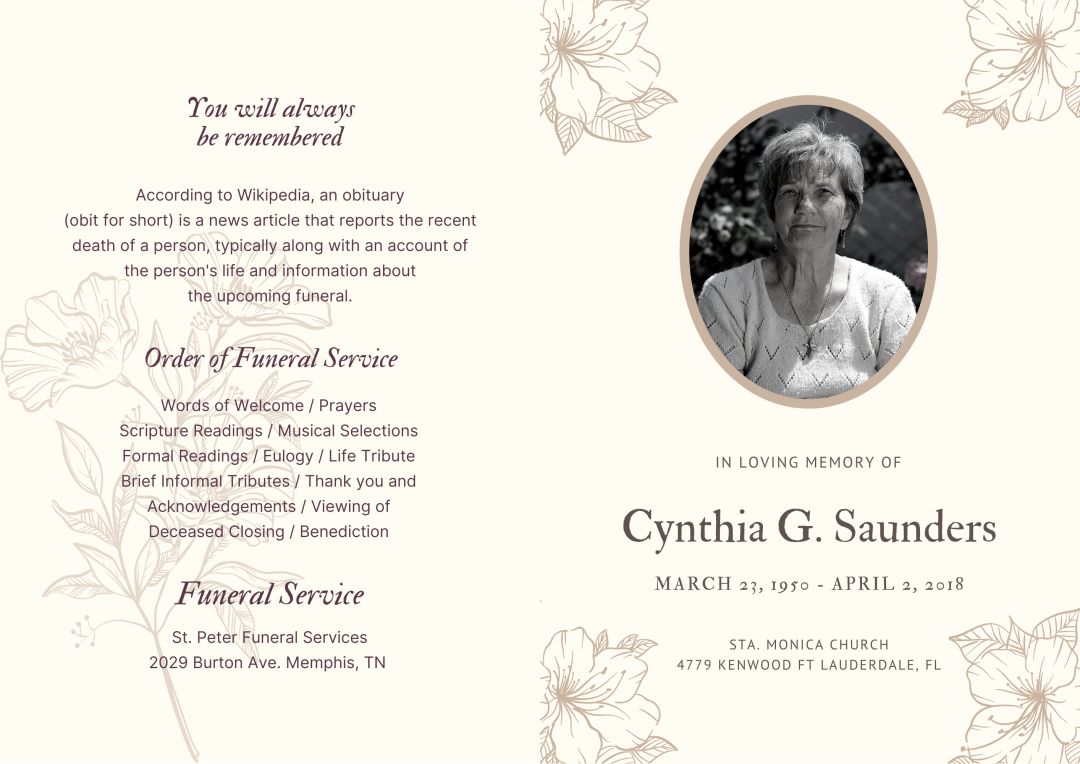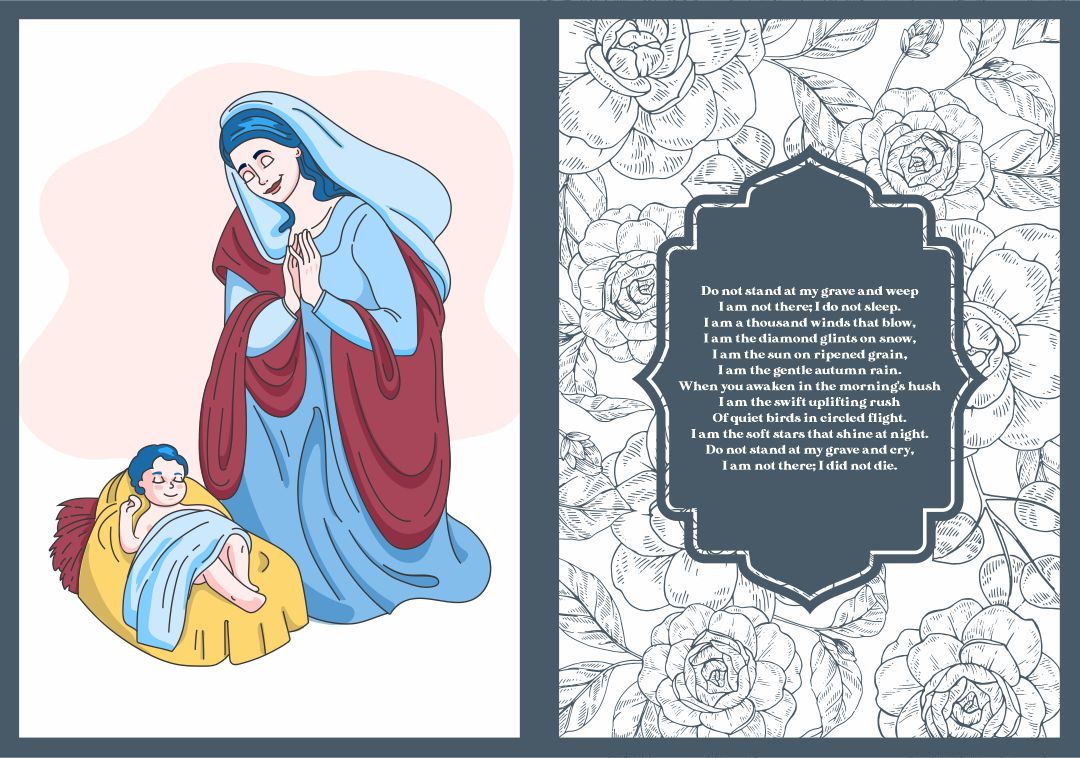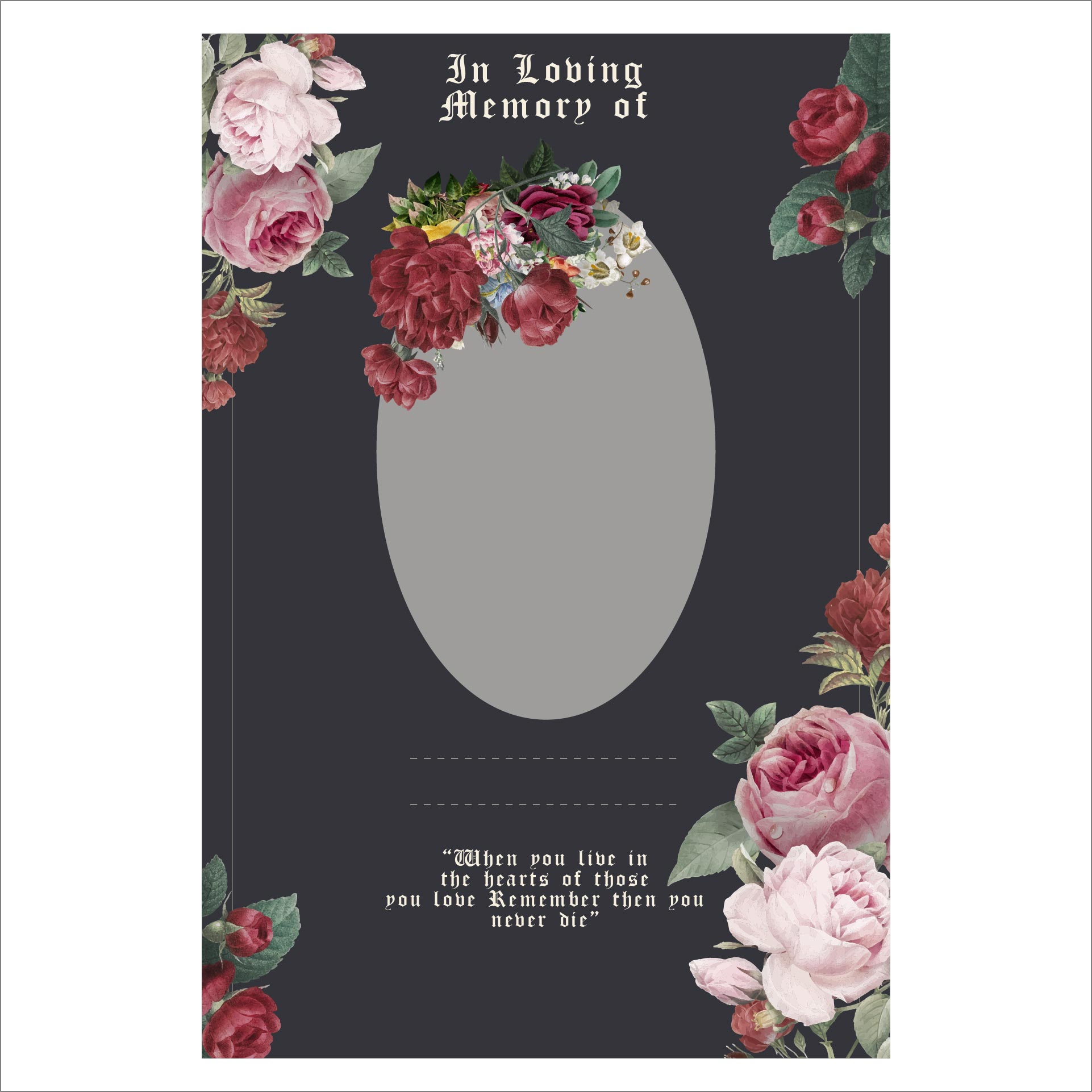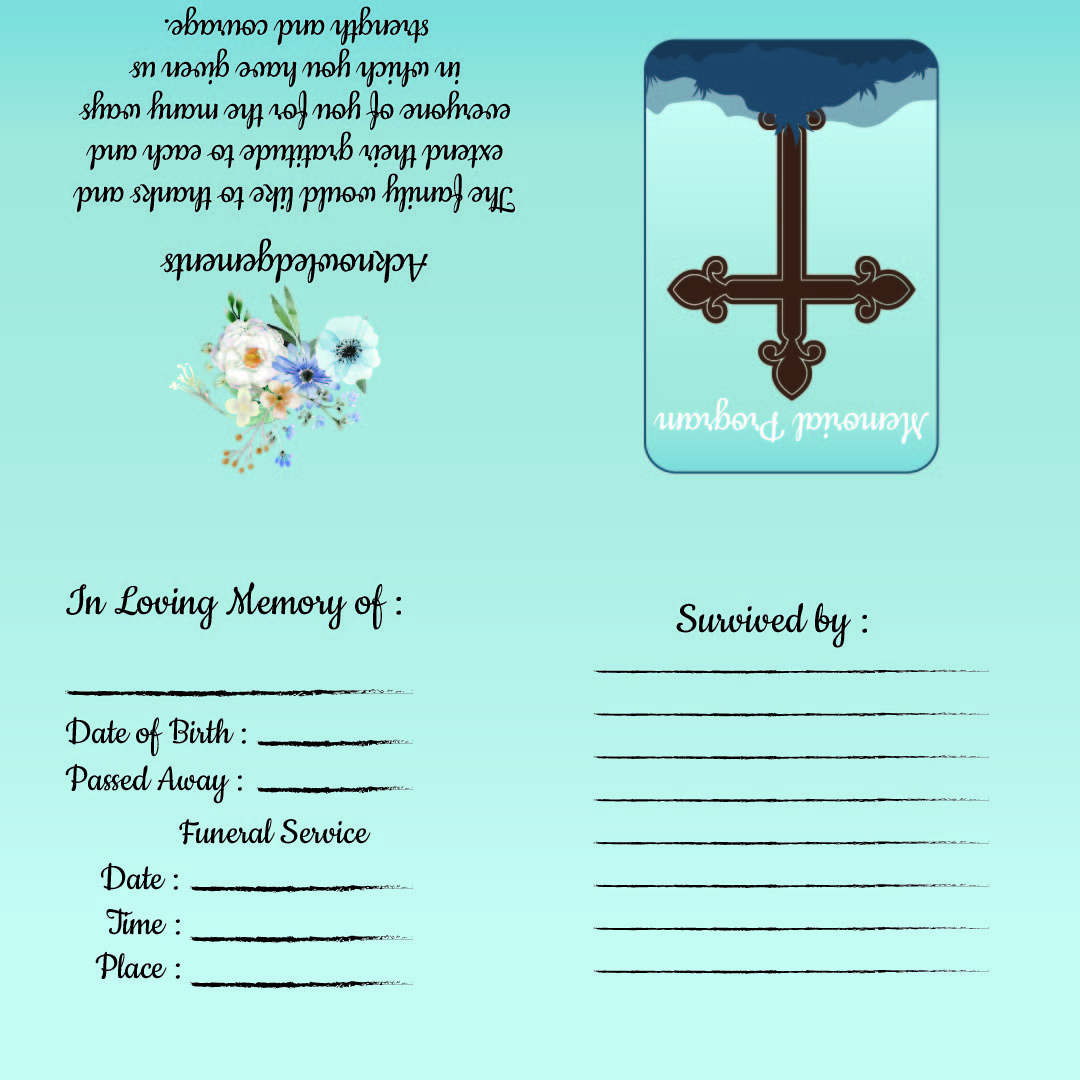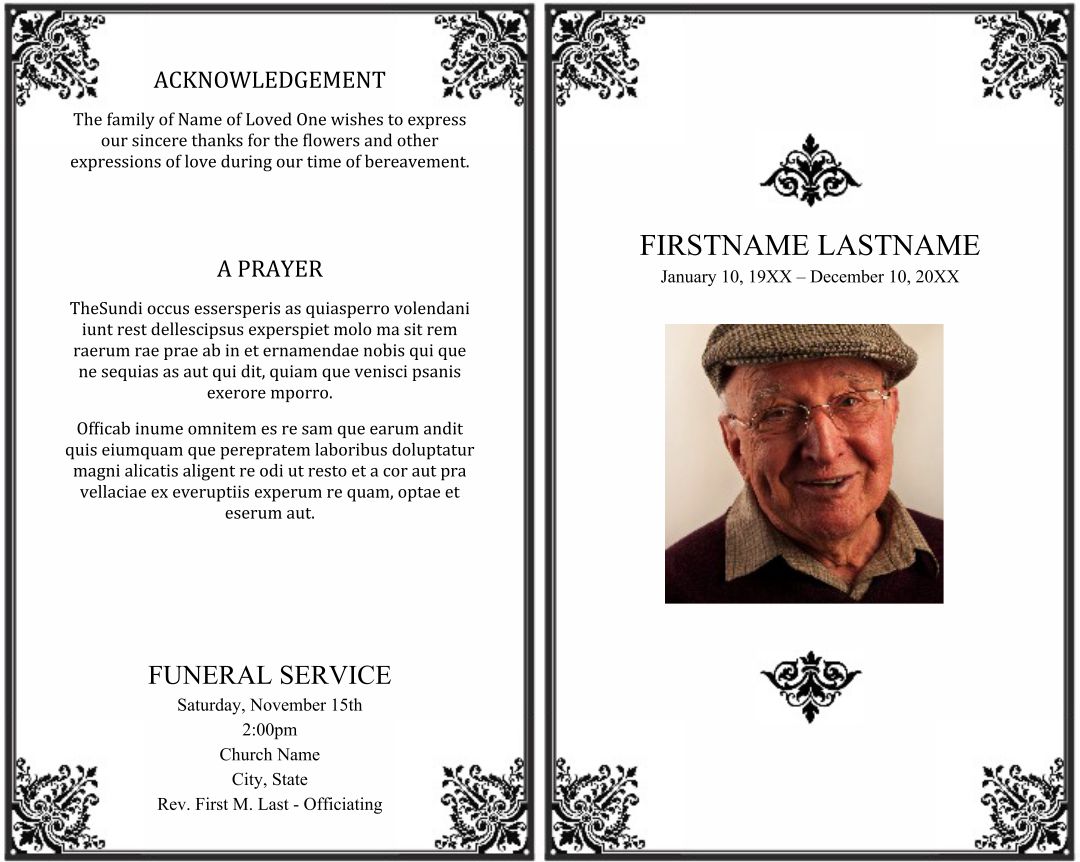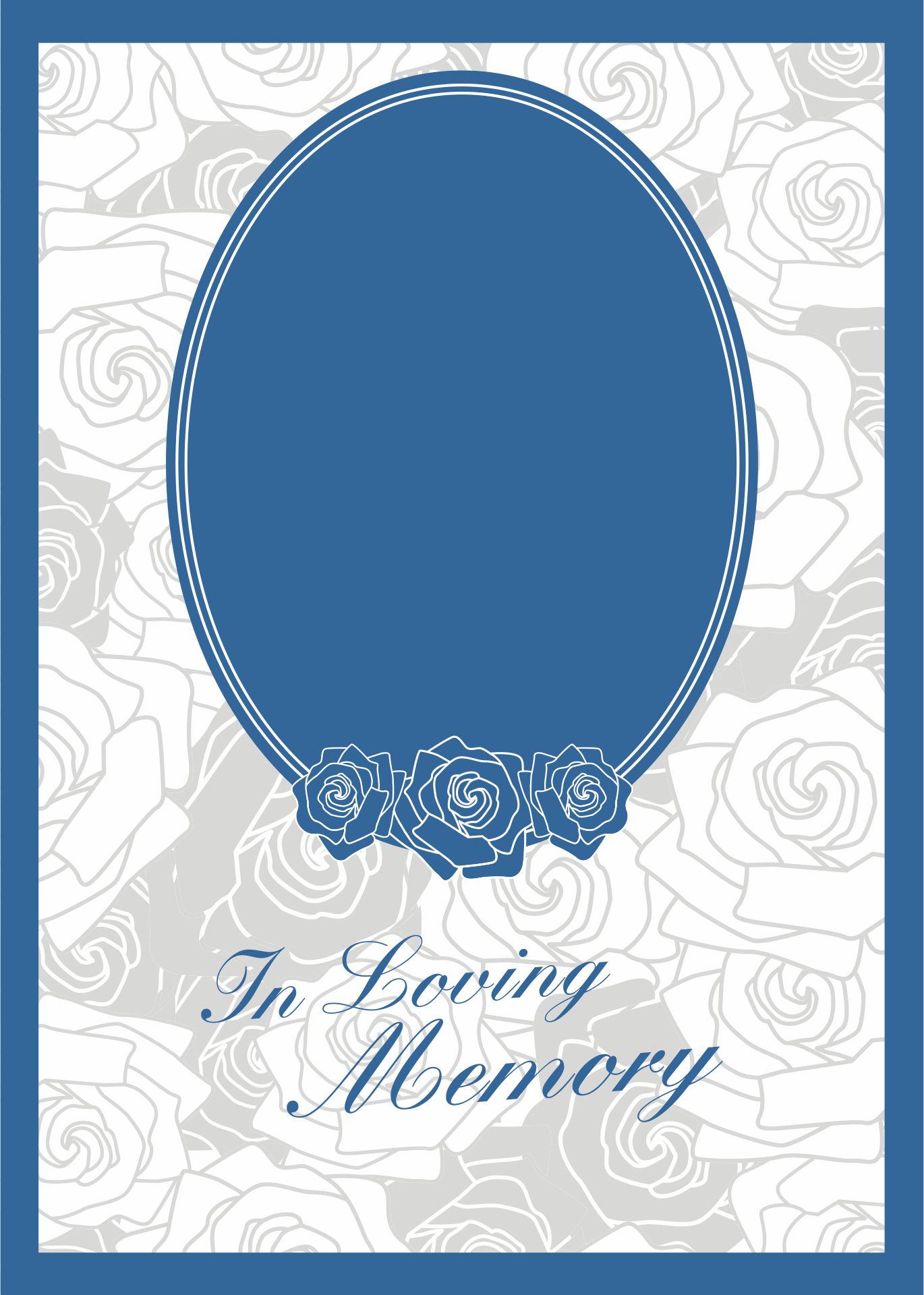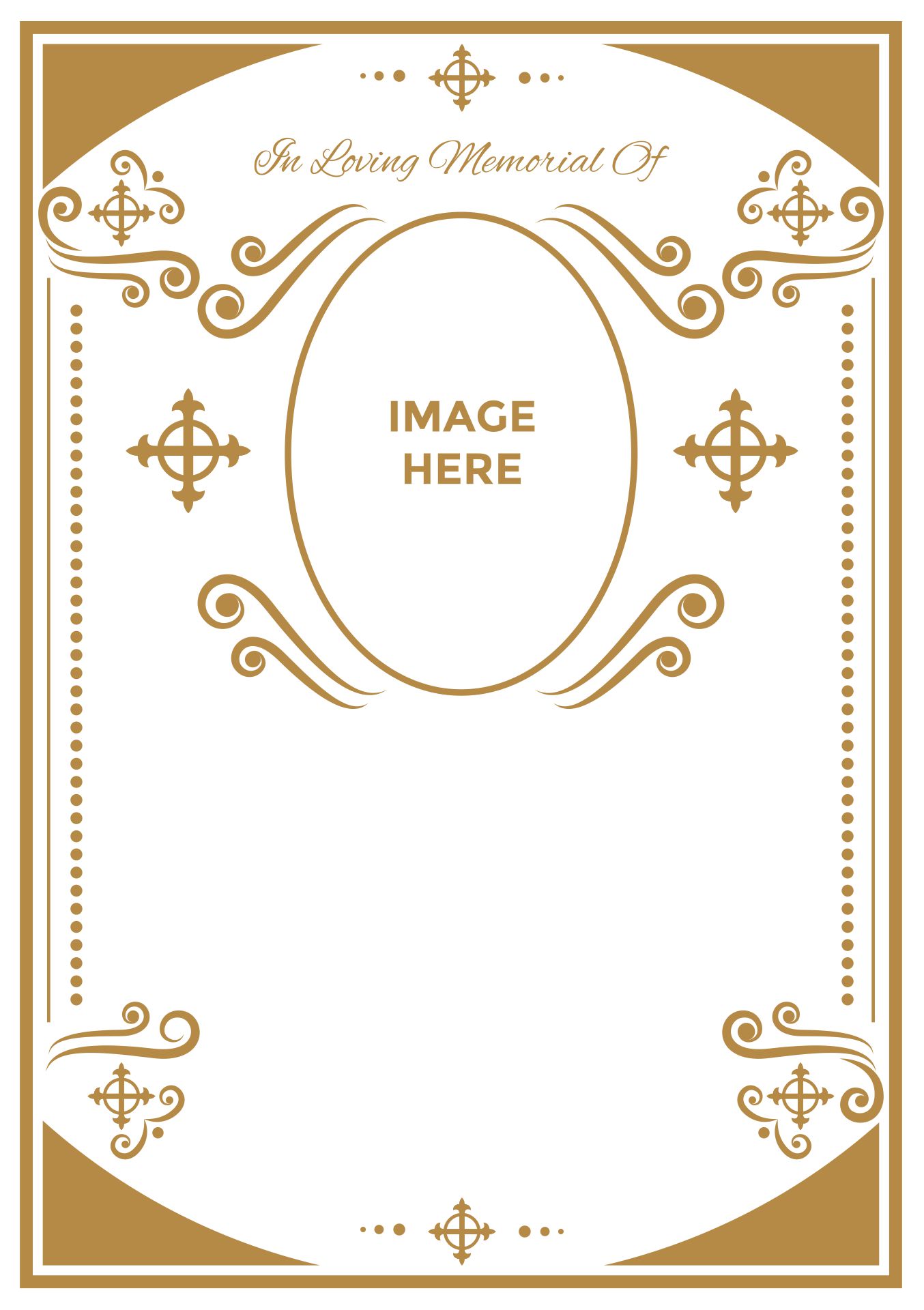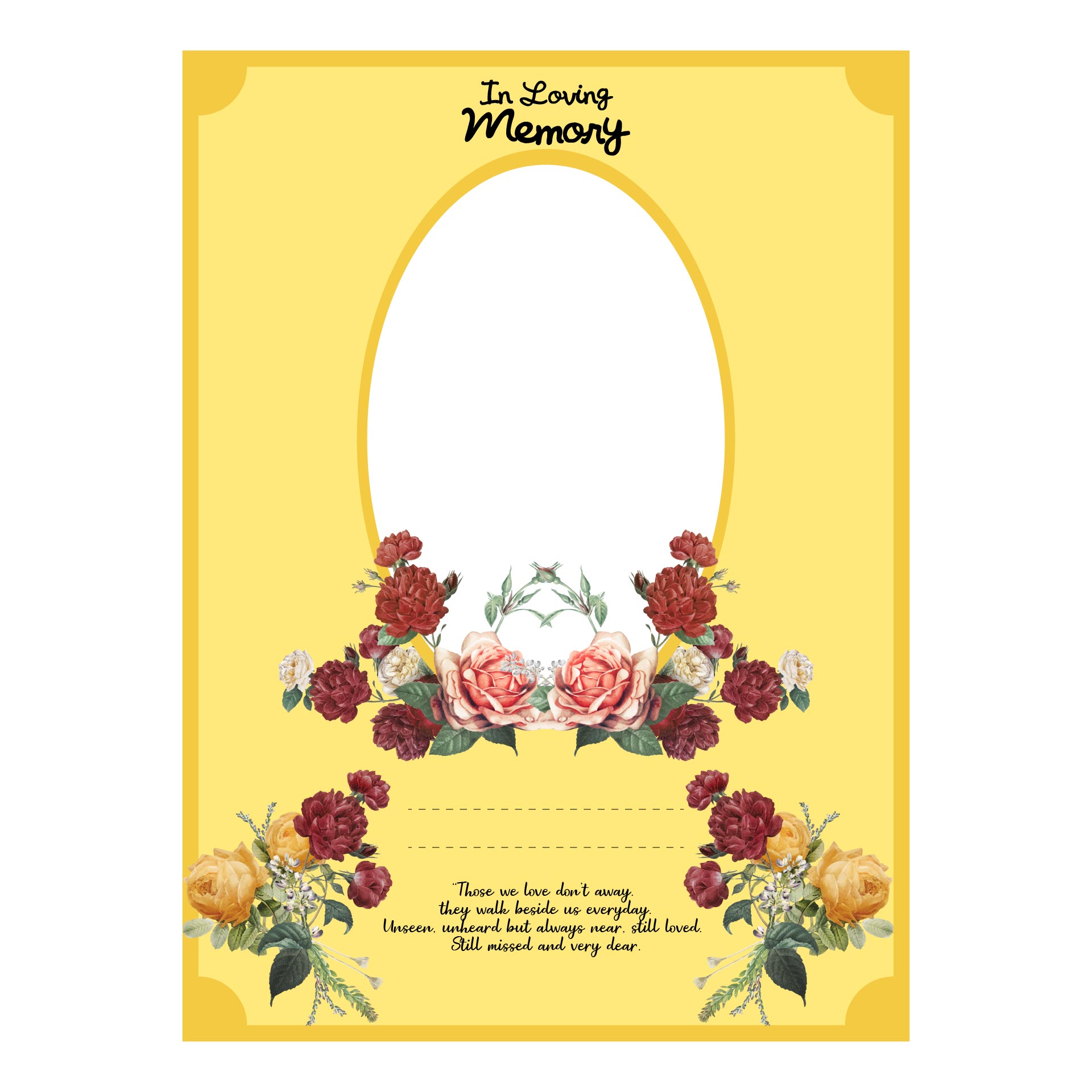 What size is a memorial card?

To print the memorial card templates, we need to measure it first so the size makes the card readable, yet easy to grip too. Previously, we have discussed that the size of a memorial card is 4.5" by 2.25". However, inch units, like the previous example, are not common in several countries. It makes some of us hard to convert again. It will impact the sizing of the card in general. To know the size of a memorial card template without being puzzled by the units, the ideal measurement of memorial card templates is 15 cm by 10 cm. It actually can be printed on the A6 paper folded into two divisions. A piece of A6 paper is used for two memorial card templates.