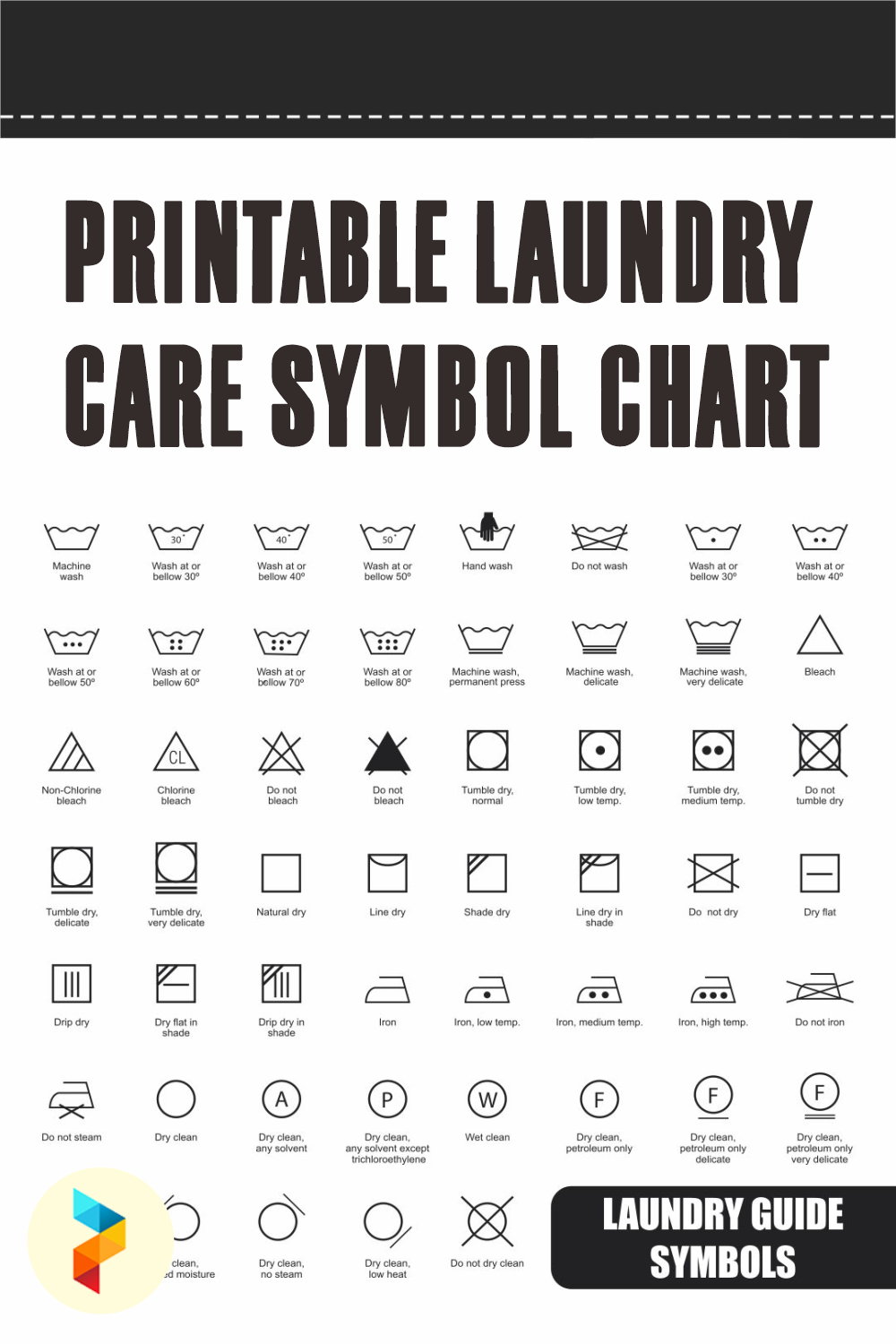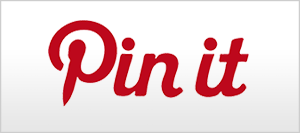 Printable Laundry Care Symbol Chart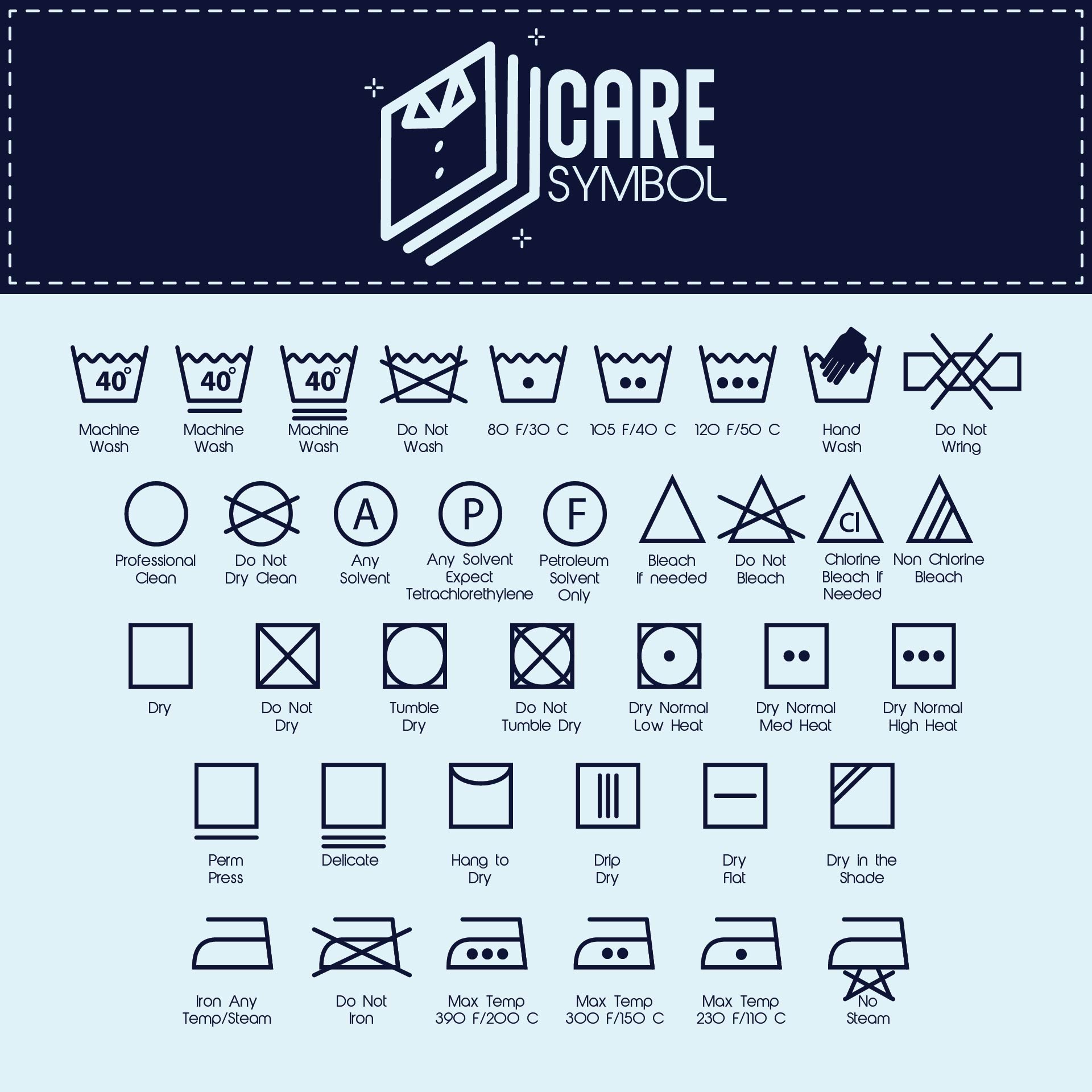 Why Laundry Care is Important?
Cleaning and maintaining clothing and other textiles to keep them clean, fresh, and in good condition is referred to as laundry care. It entails a number of actions and considerations to guarantee that clothing is cleaned, dried, and handled with care.
Sorting clothes, pre-treating stains, choosing the best detergent and washing machine settings, drying techniques, ironing, and proper storage are all part of laundry care. In order to prevent damage or shrinkage and increase the lifespan of the clothing, it also entails adhering to the care instructions provided by the clothing manufacturers. Maintaining your clothes' cleanliness, appearance, and longevity requires proper laundry care.
What is the Purpose of a Label Guide on Laundry?
Clothing labels include crucial information on how to care for the item. They usually feature symbols and textual directions to help you with washing, drying, ironing, and other care tasks.
It's crucial to note that while the following information covers the most typical symbols seen on care labels, there may be additional symbols or instructions unique to certain items or brands. When in doubt, consult the care label or the manufacturer's website for further information.
How to wash the clothes properly?
It really matters that you follow the care guidelines provided by the clothing manufacturer in order to achieve the best results and extend the life of your garments.
Sorting your clothing by color, fabric type, and washing instructions is a good place to start. By doing this, color bleeding and damage to delicate items are avoided. Sort clothing into white, light, and dark piles.


Before washing, inspect your clothing for stains and pre-treat them. Directly on the stain, rub some laundry detergent or a stain remover into the stain. Before washing, let it sit for a while.


To learn about the suggested washing procedures, read the care labels on your clothing. Labels contain crucial details about the temperature of the water, the type of cycle, and any special maintenance needs.


Choose a laundry detergent based on your specific needs. A variety of forms are offered, including liquid, powder, and pods. Think about the fabric, your sensitivity to scents, and any special demands you may have, such as the need for hypoallergenic or eco-friendly options.


Don't fill your washer or dryer to capacity. Loosely stuff it with clothes, leaving space for water and detergent to flow freely. Poor cleaning and excessive machine wear can both result from overloading.


Adapt the water's temperature to the clothing's recommendations. Usually, whites and badly dirty goods should be washed in hot water, while delicate materials should be washed in cold water. Using warm water is a compromise.


Choose the washing cycle that is best for your clothing. Most garments may be washed on ordinary or normal cycles, however, for delicate articles, there are specialized cycles like mild or hand wash. For items like lingerie, silk, or wool, think about utilizing the gentle cycle.


To find out whether clothes should be tumble-dried, air-dried, or hang-dried, check the care labels. Depending on the cloth, tumble dryers can be adjusted to different heat settings, such as low, medium, or high. For fragile materials, air drying is frequently advised to avoid shrinking or damage.


Follow the ironing directions on the labels of your clothing if it has to be ironed. Depending on the cloth type, adjust the heat settings. When ironing delicate materials, such as silk or chiffon, use a lower heat setting and, if necessary, add steam to help remove creases.



After ironing and drying your clothing, fold it properly to prevent wrinkles. Depending on how you like things organized, you can put them in your closet or drawers.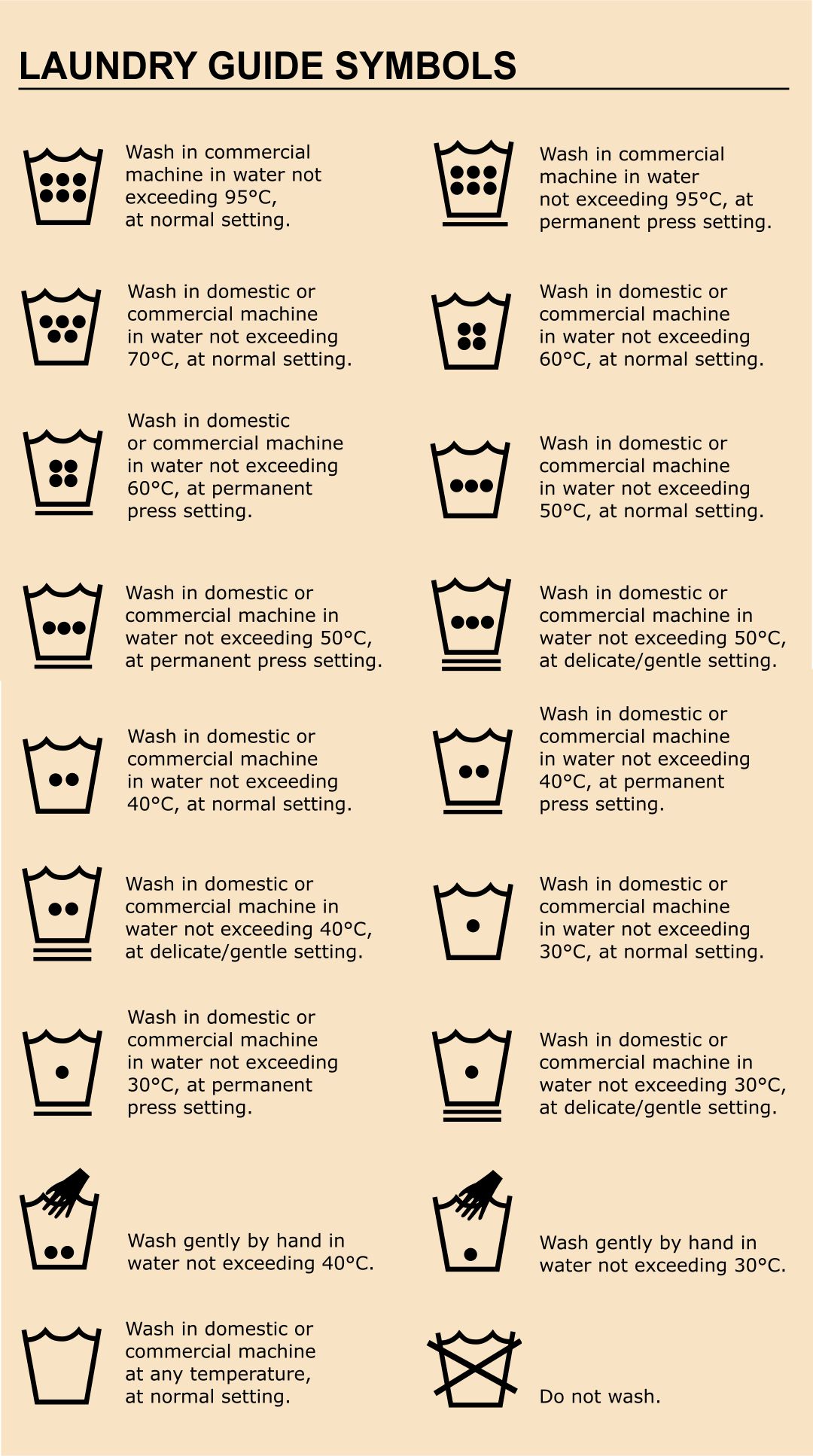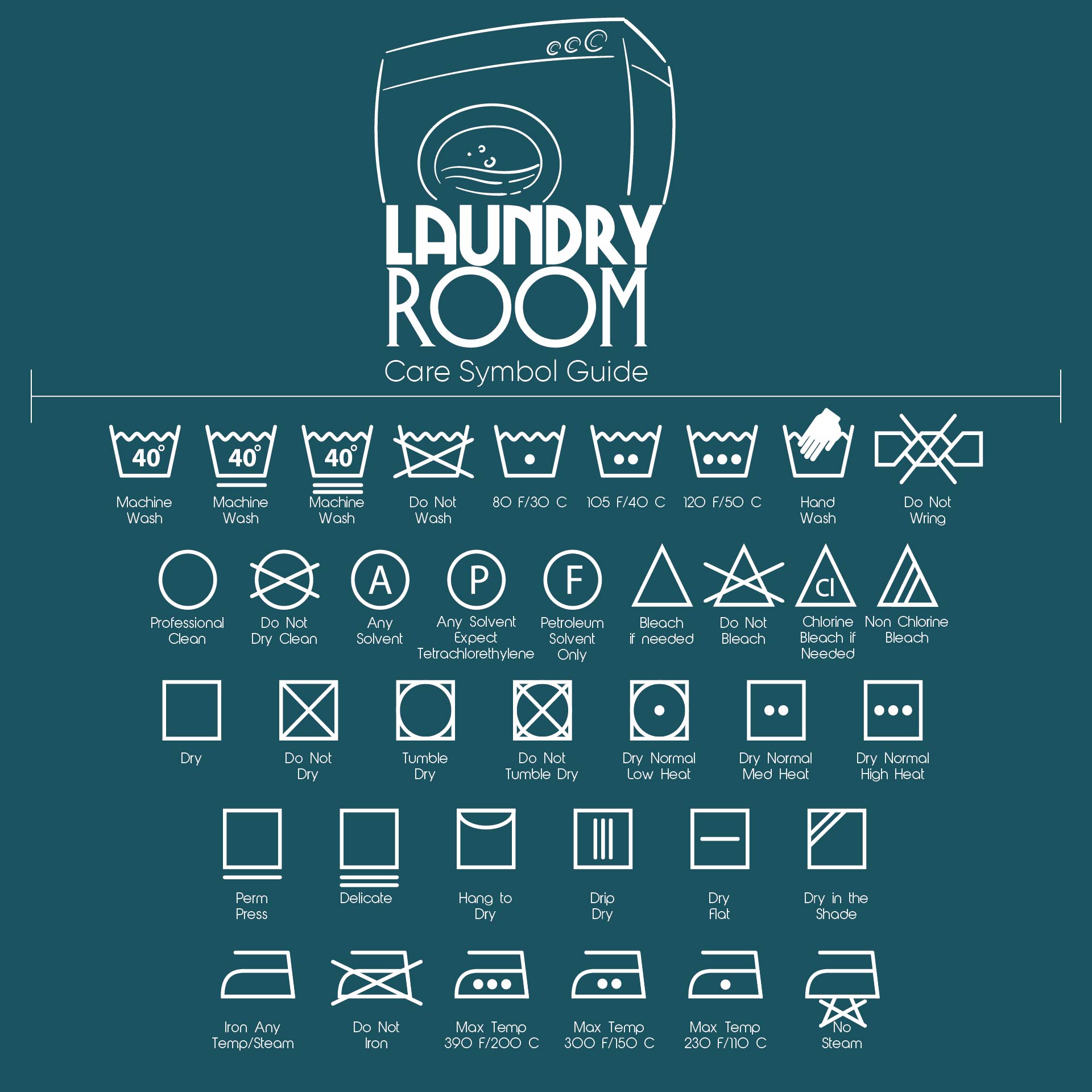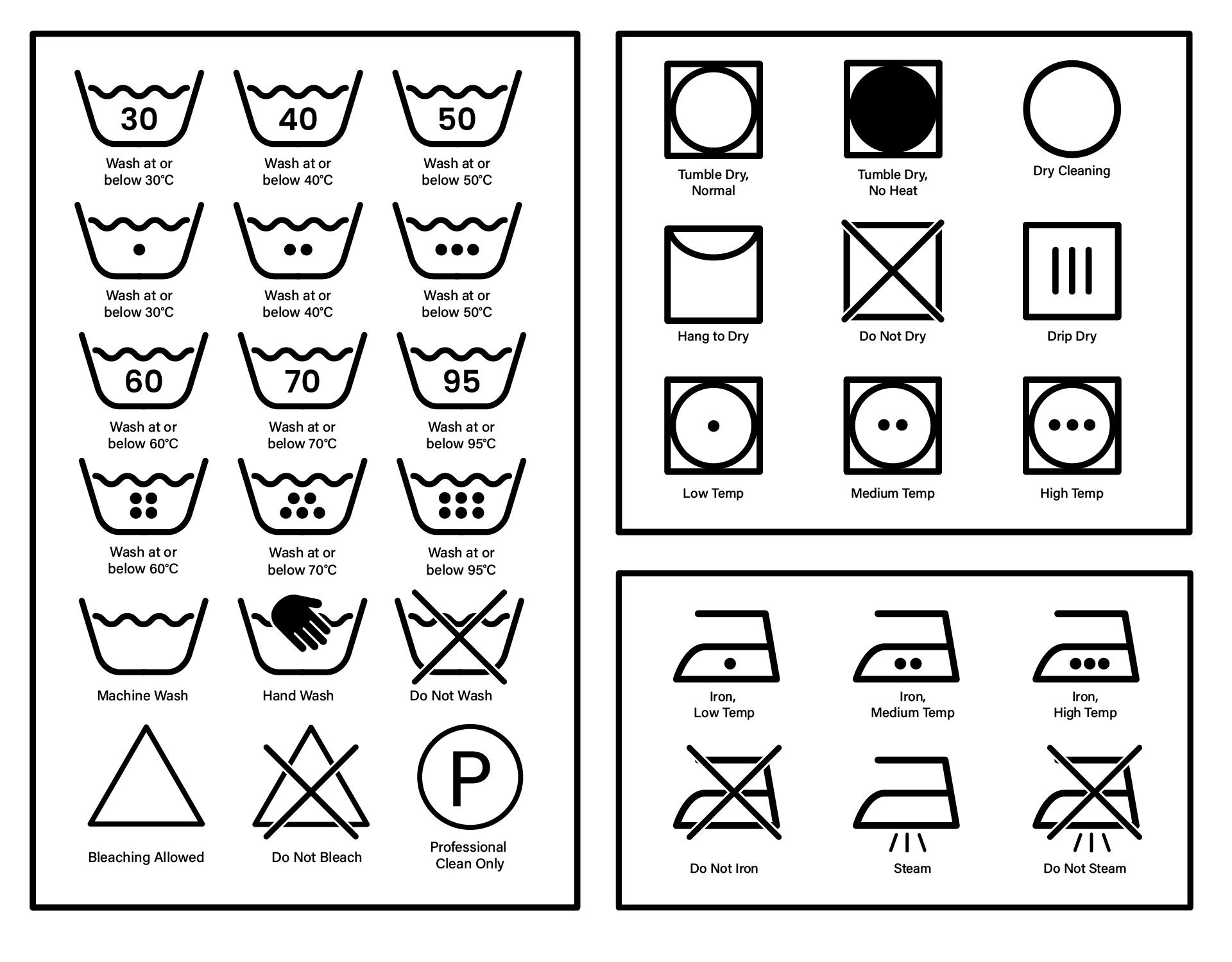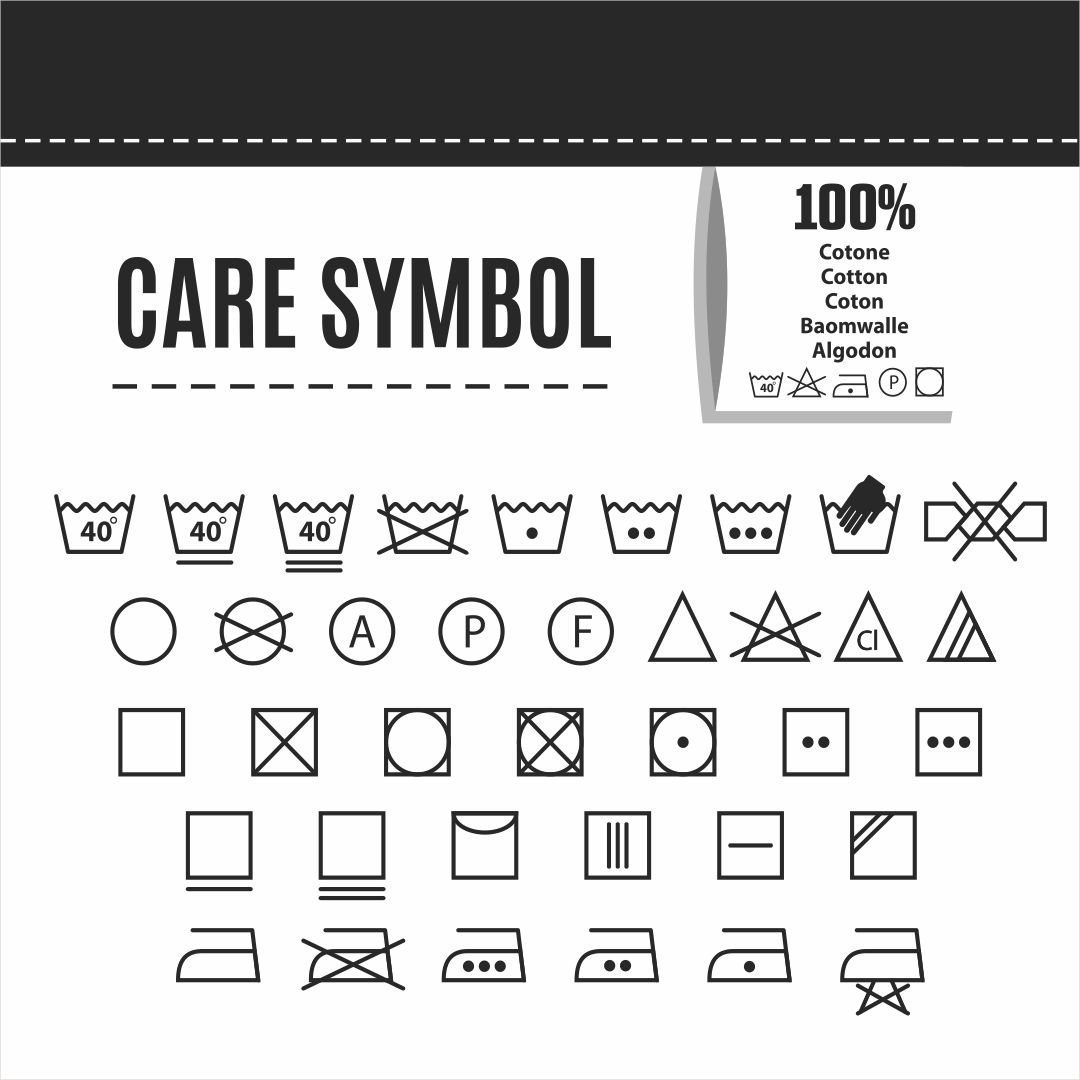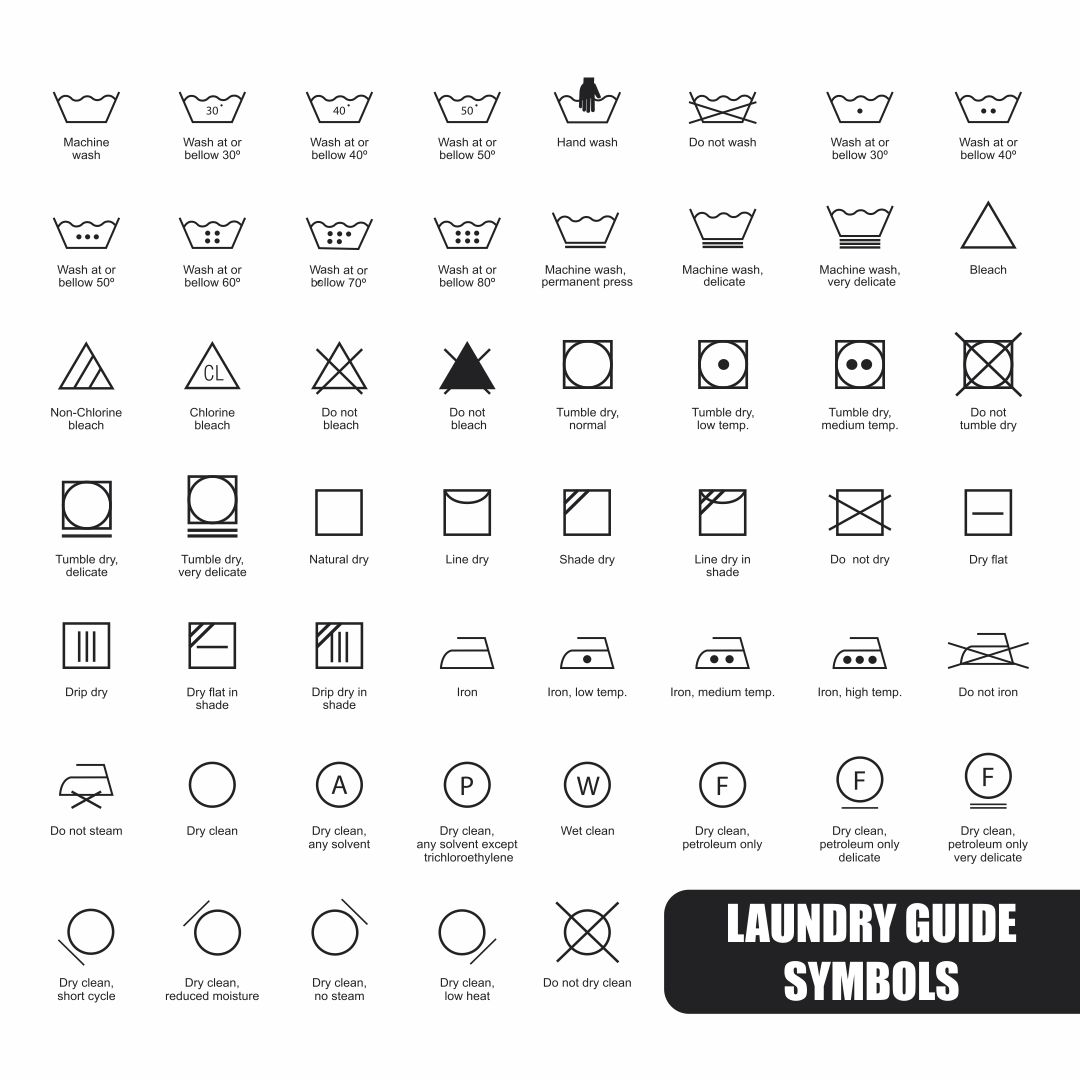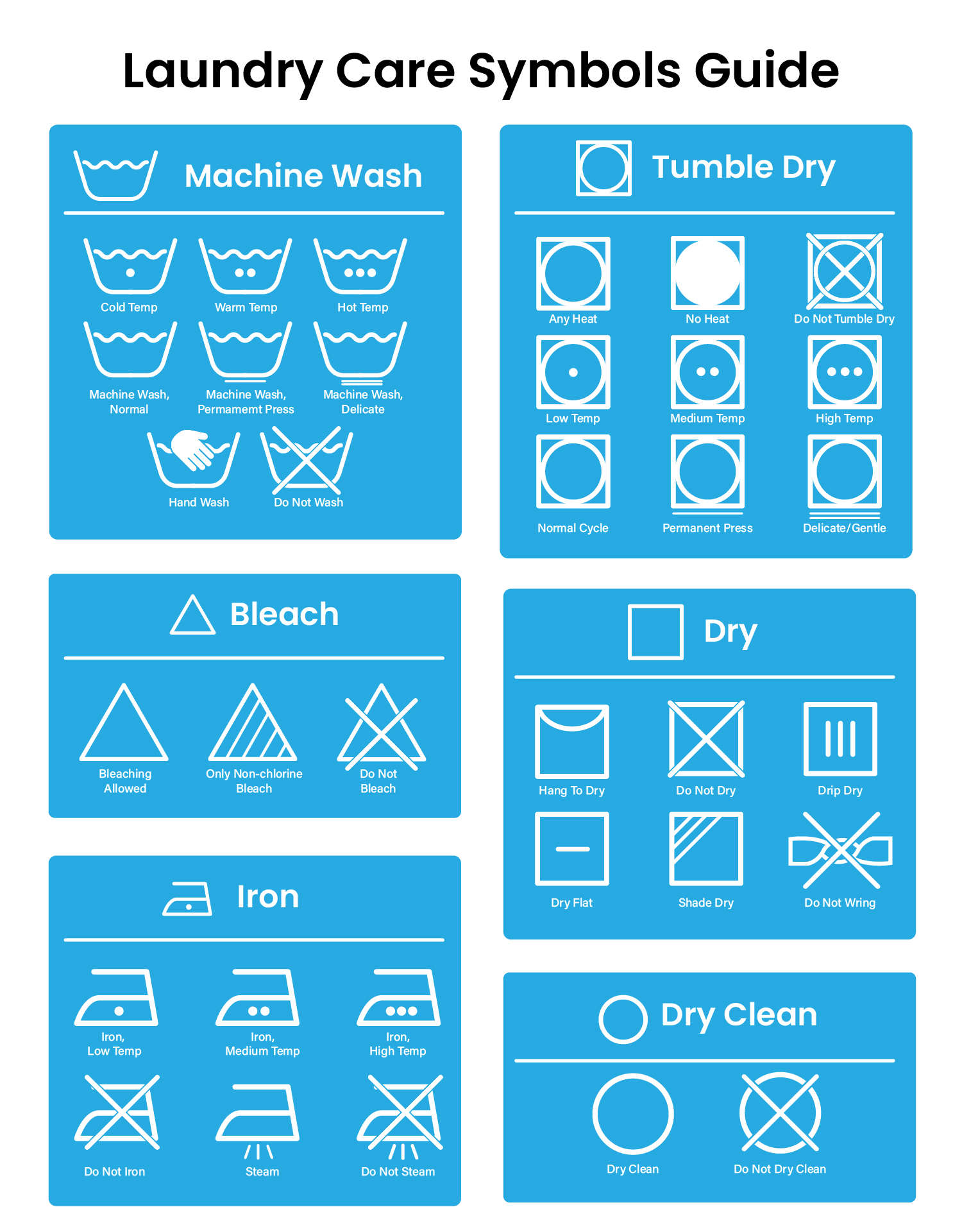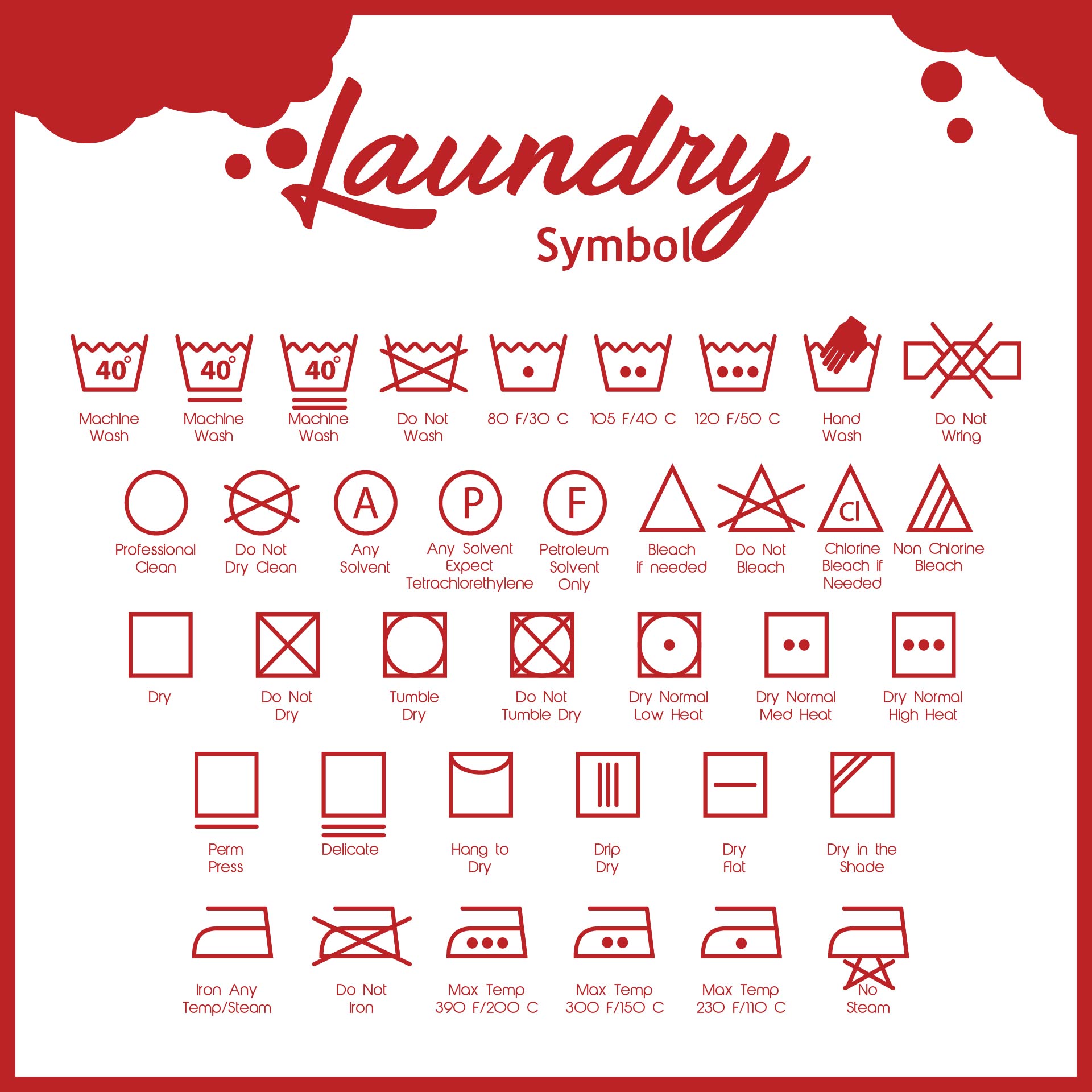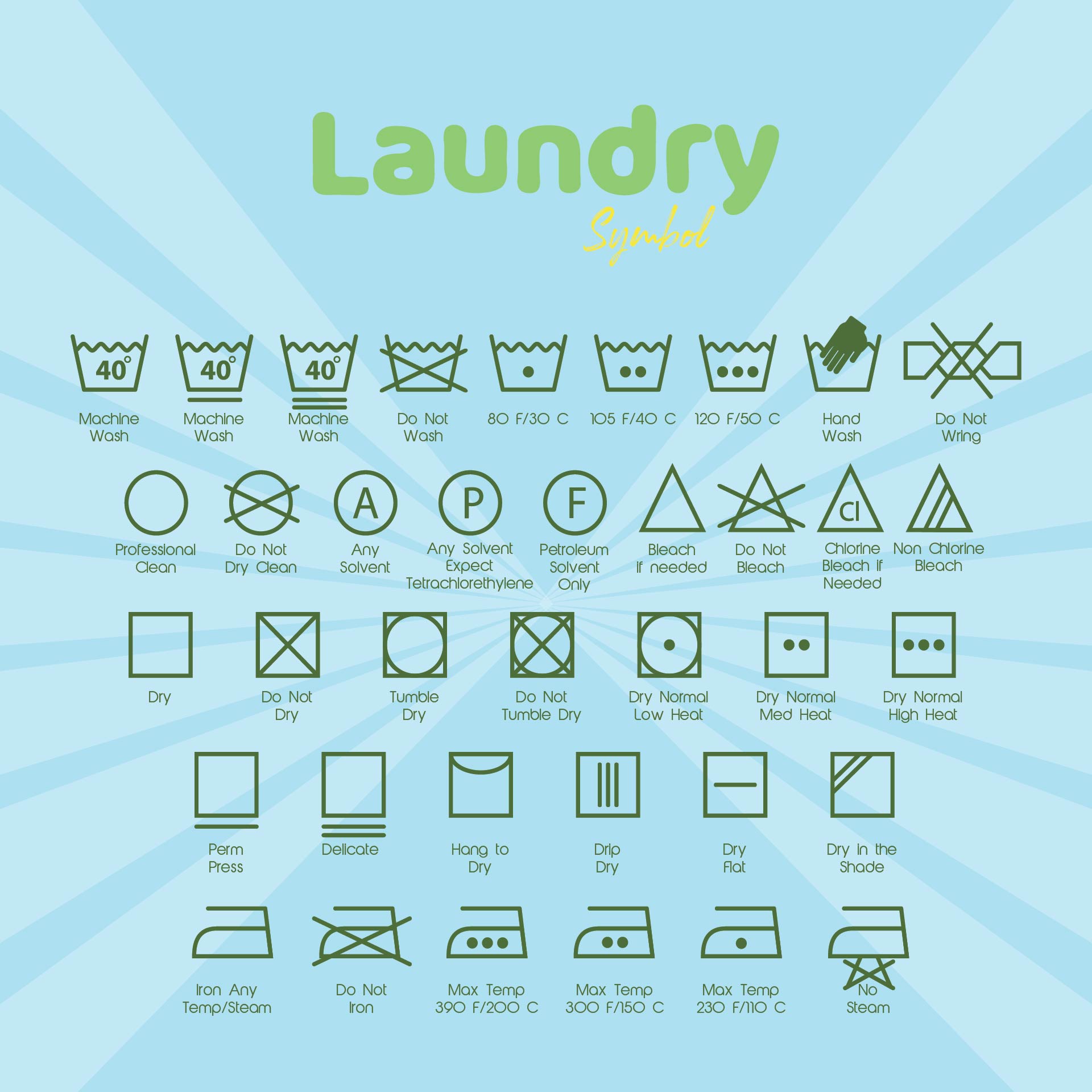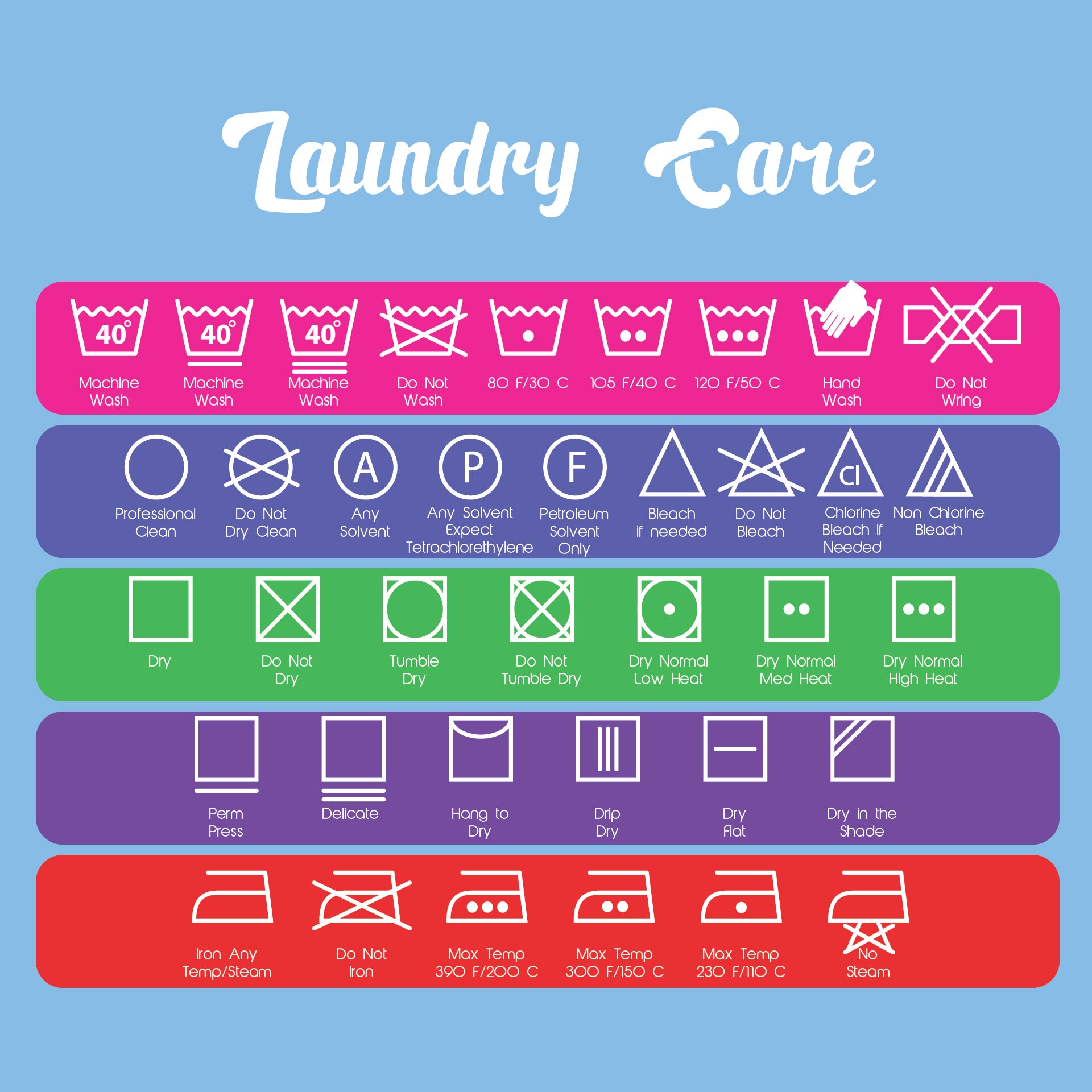 Why Keeping Clean and Fresh Clothes is Essential?
Making sure that your clothing is clean and free of stains, odors, sweat, and grime is the main goal of laundry care. Regular laundry keeps your clothes fresh and promotes hygiene by removing accumulated dirt, bacteria, and allergens.
Your garments' quality and look are preserved with the help of proper washing treatment. You can avoid color fading, shrinking, pilling, and other types of damage that can happen when washing, drying, and ironing by adhering to the suggested care guidelines.
The lifespan of your clothing can be increased by using the right laundering techniques. You can prolong the life of your favorite clothing by using the right detergents, washing at the proper temperature, and avoiding harsh treatments to prevent premature wear and tear.
Cleaning clothes frequently gets rid of bacteria, allergens, and odors that can build up over time. This is crucial for clothing that will come into contact with sweat and body oils, such as underwear, socks, and athletic wear. Maintaining good personal hygiene and lowering the risk of skin irritation or infections are both benefits of proper laundry care.
Clothes that are kept clean and organized improve your appearance and self-assurance. You can maintain your clothing in a clean, vibrant, and presentable state while also improving your appearance by adhering to laundry care procedures.
Clean clothes are more comfortable to wear. Dirt, oils, and other irritants that could be uncomfortable or irritate the skin are removed during washing. Furthermore, properly maintained textiles feel softer, more breathable, and more comfortable against your skin.
---
More printable images tagged with: