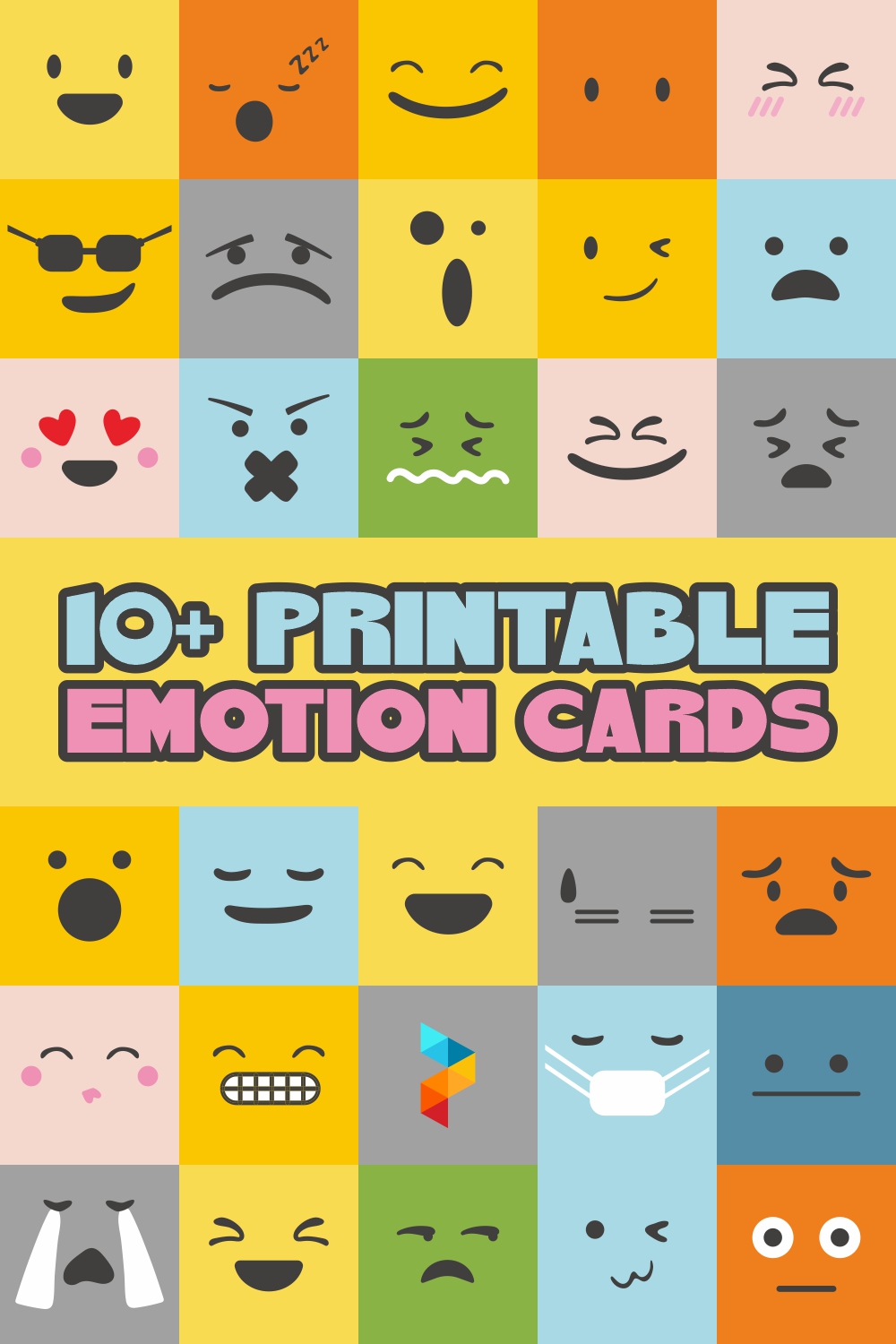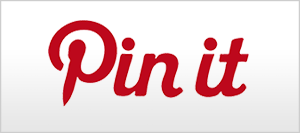 Printable Emotion Cards
What are Emotion Cards?

Emotion cards are a set of cards that show many different emotions. Emotion cards are a great tool to use to teach children to understand their feelings as well as somebody else's feelings. This can help children to develop empathy.

How do you Make Emotion Cards?

You can make your emotion cards at home using clip arts, emojis, a photograph of your child or other family members, hand-drawn pictures, pictures from old magazines and catalog, or cartoon characters. Some emotions/feelings you may like to include are: happy, ad, confused, angry, scared, excited, surprised, worried, embarrassed, etc. To make the cards, you can cut out the pictures, and glue them to a heavier paper or you can use cardstock. You can write down the feelings or leave it as is. You can laminate the cards to make them last longer.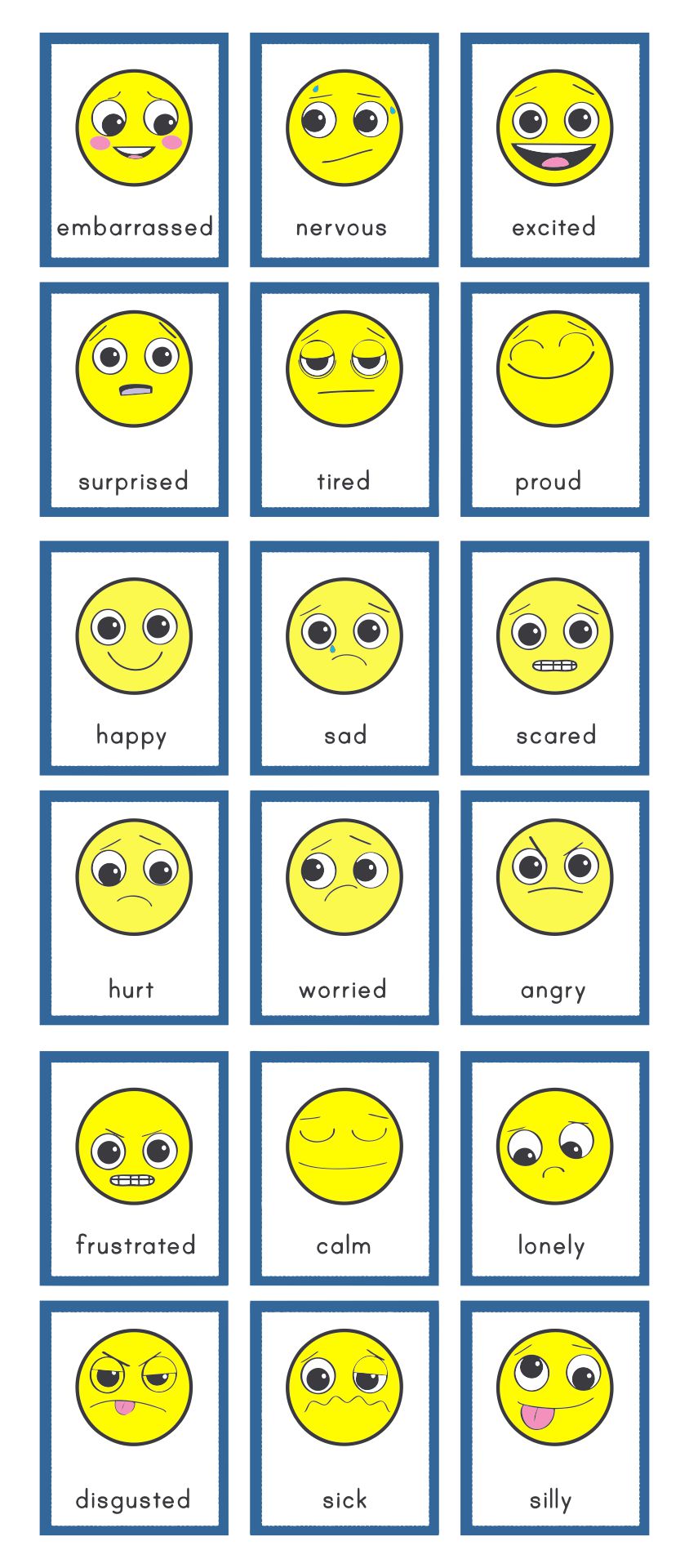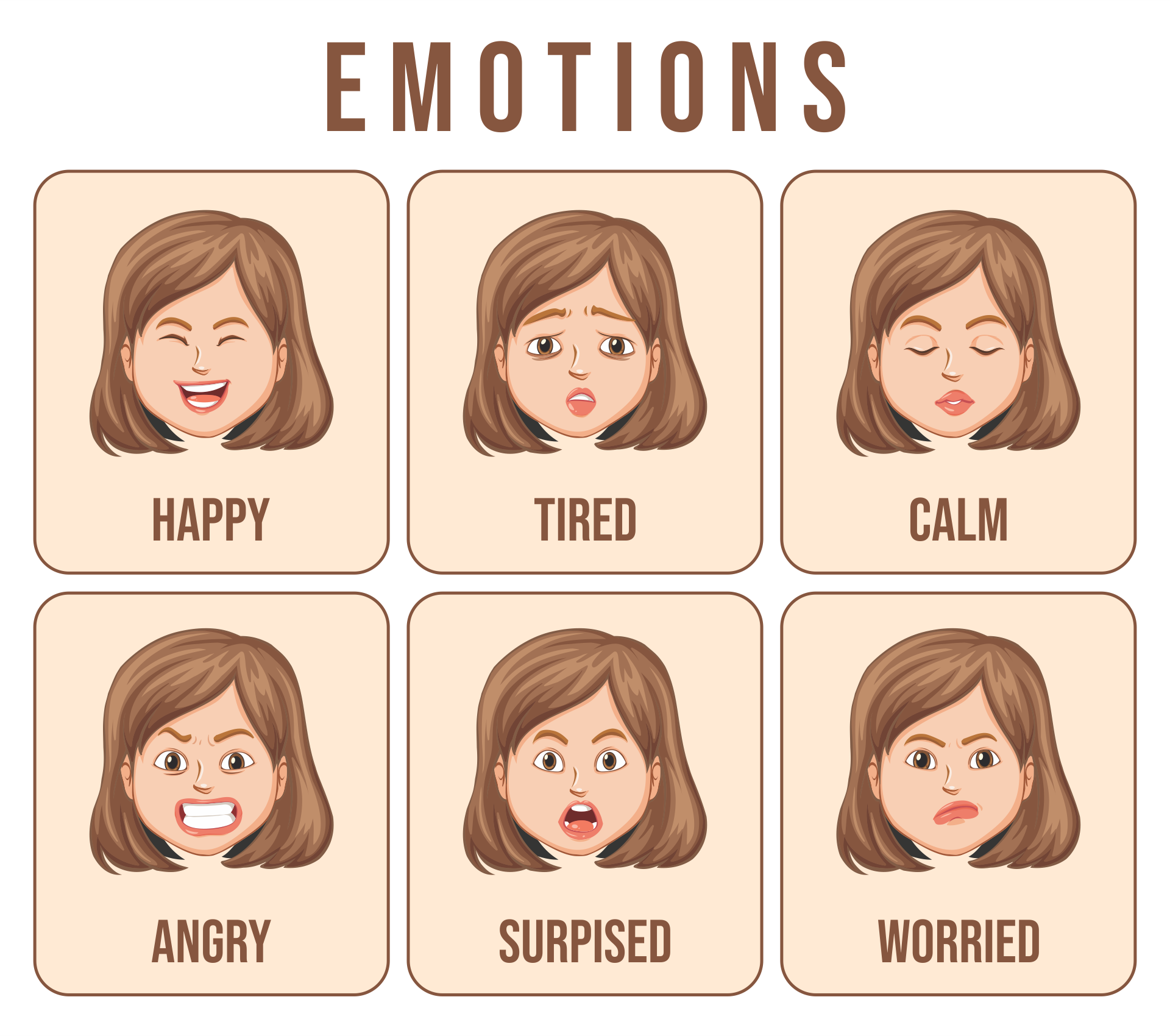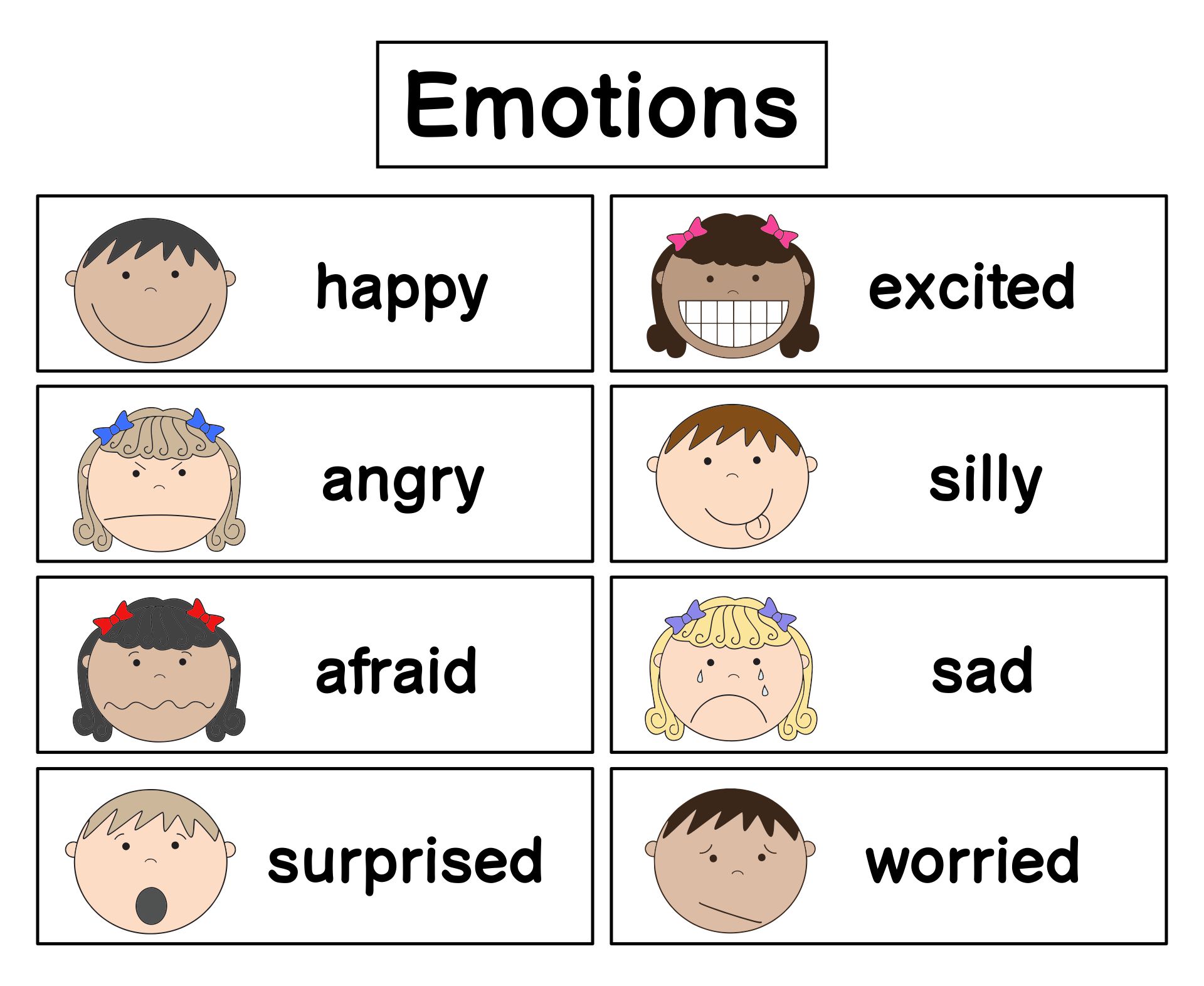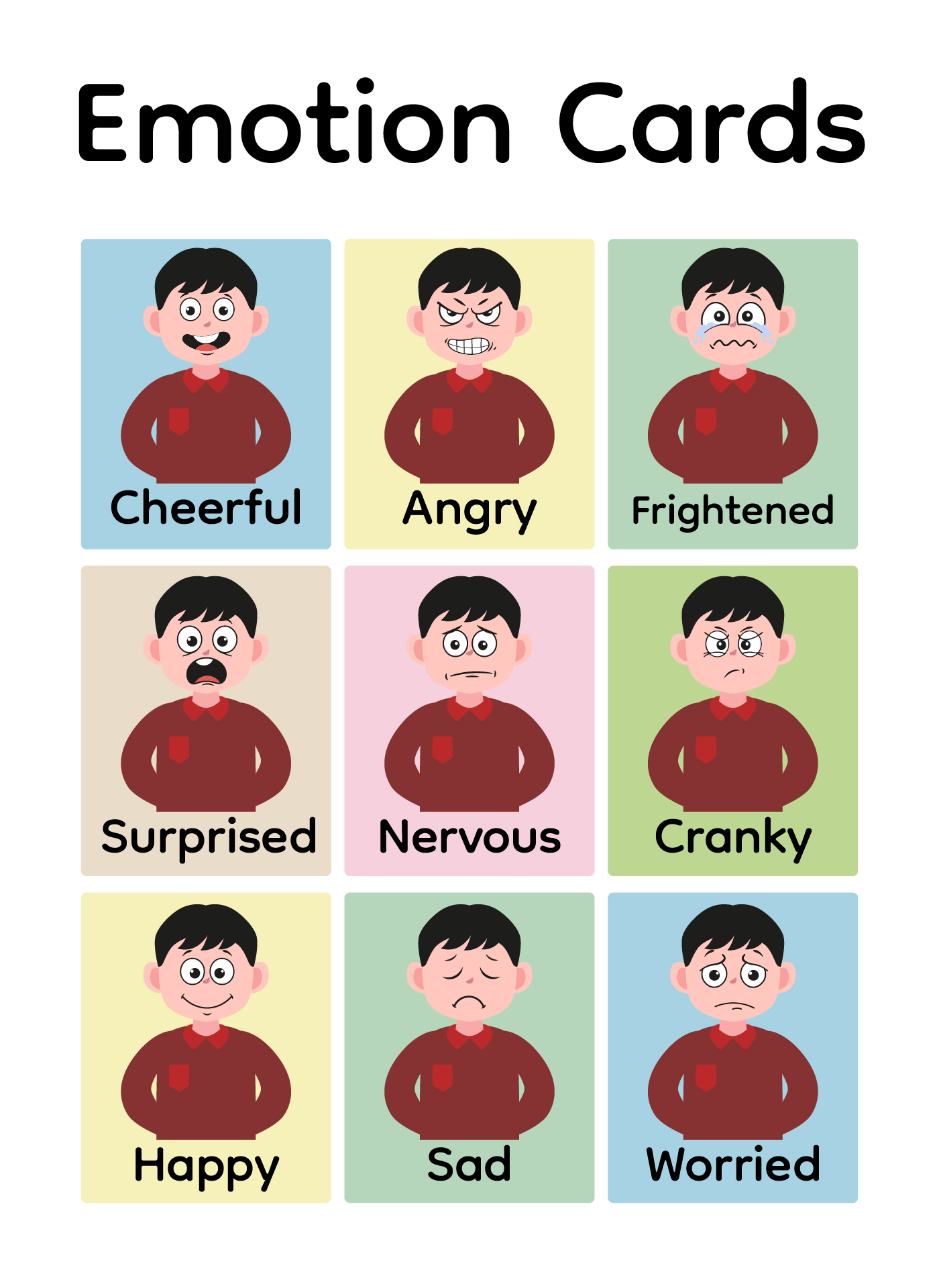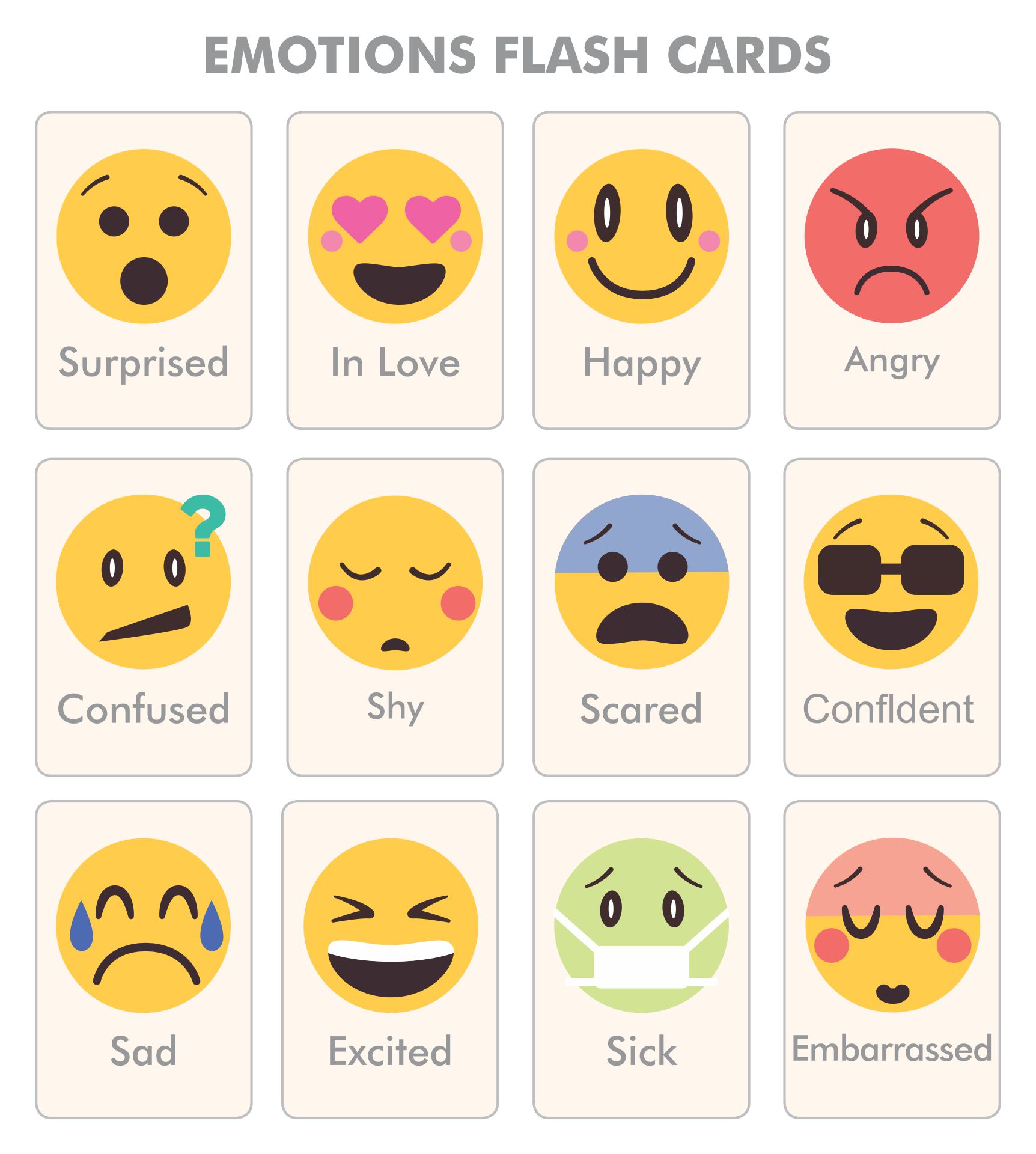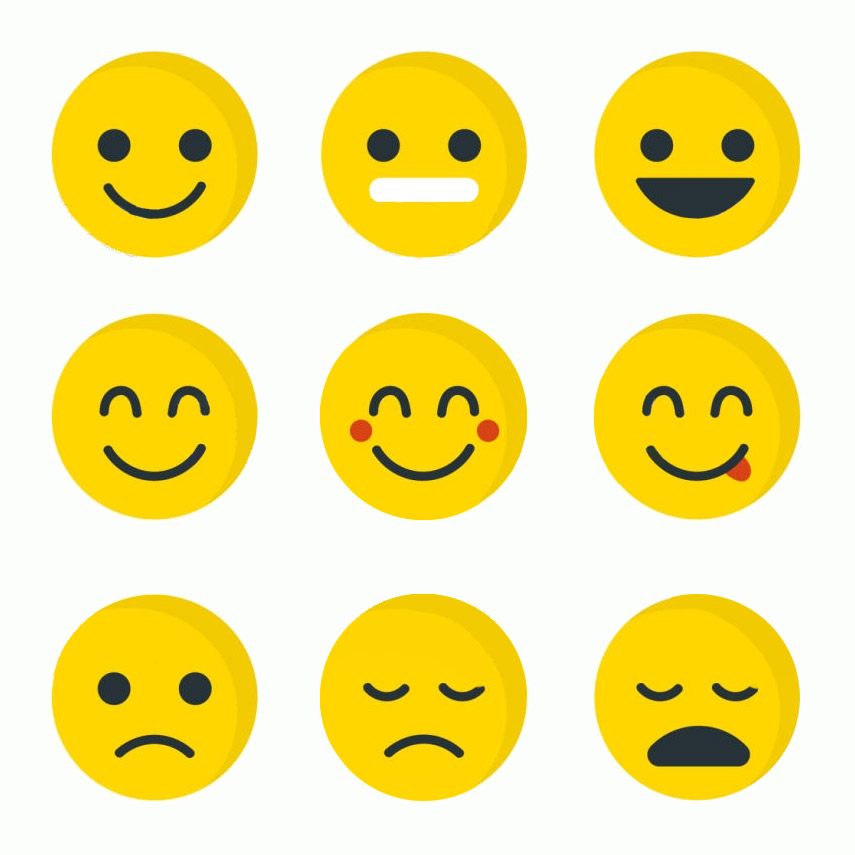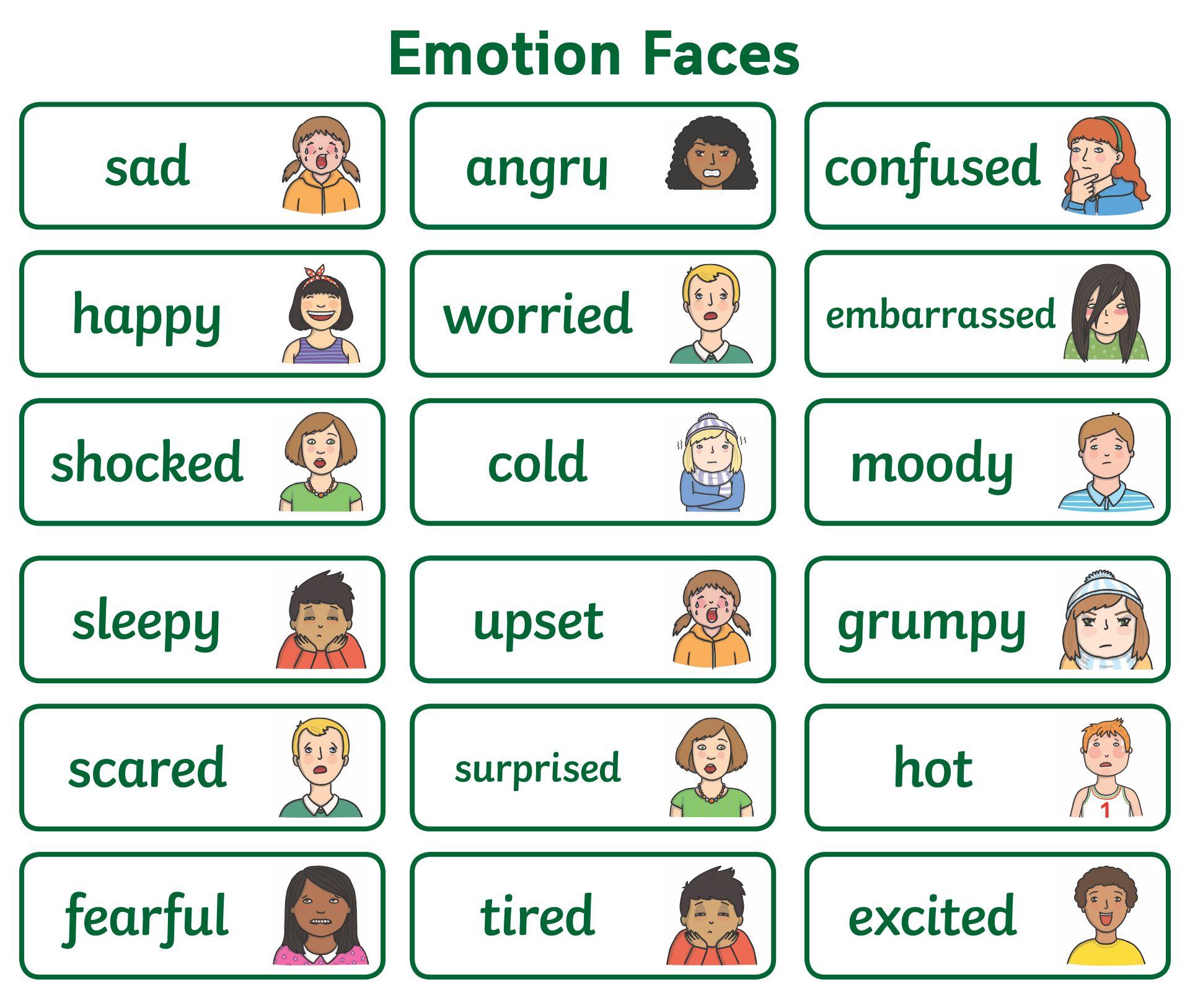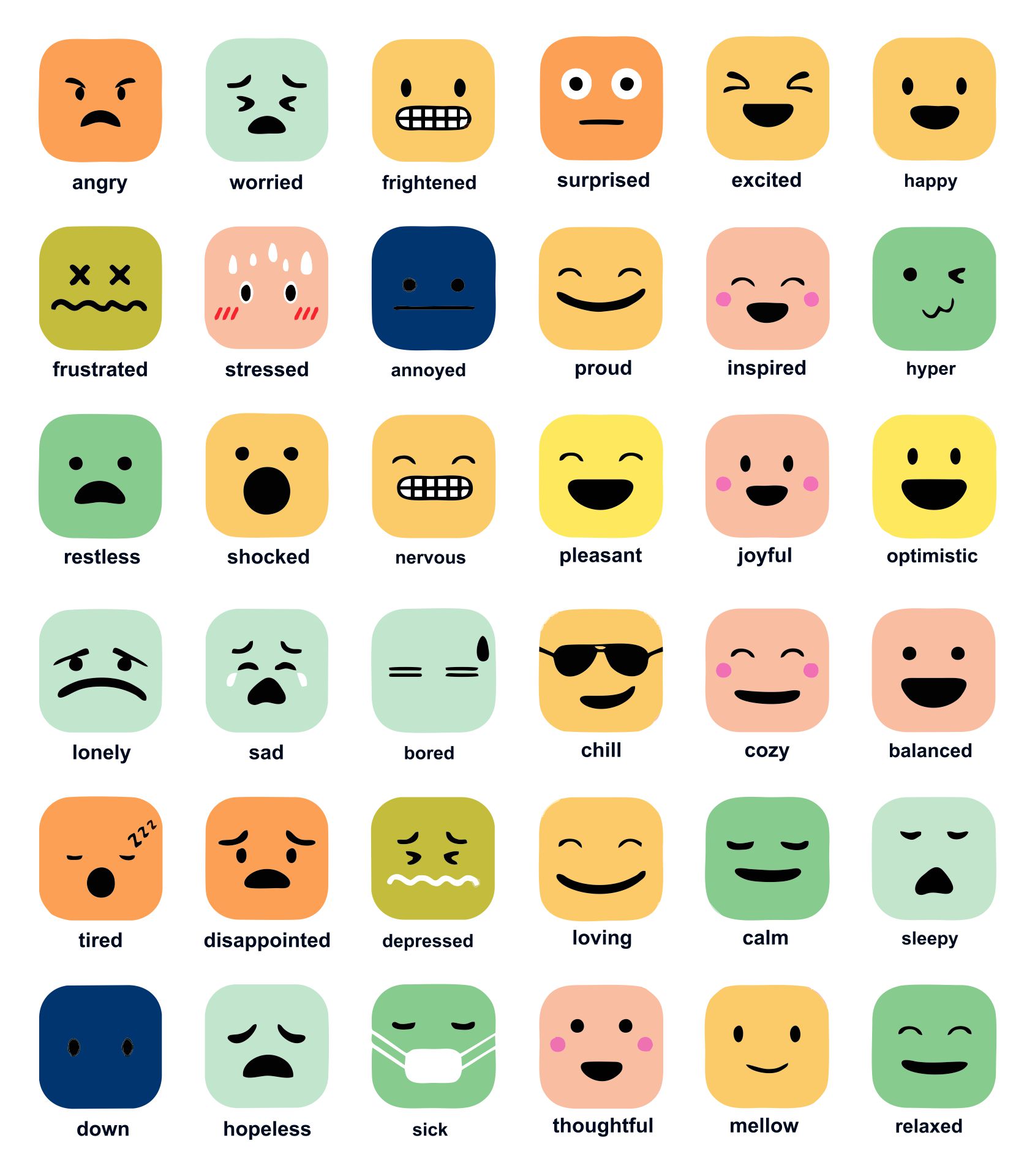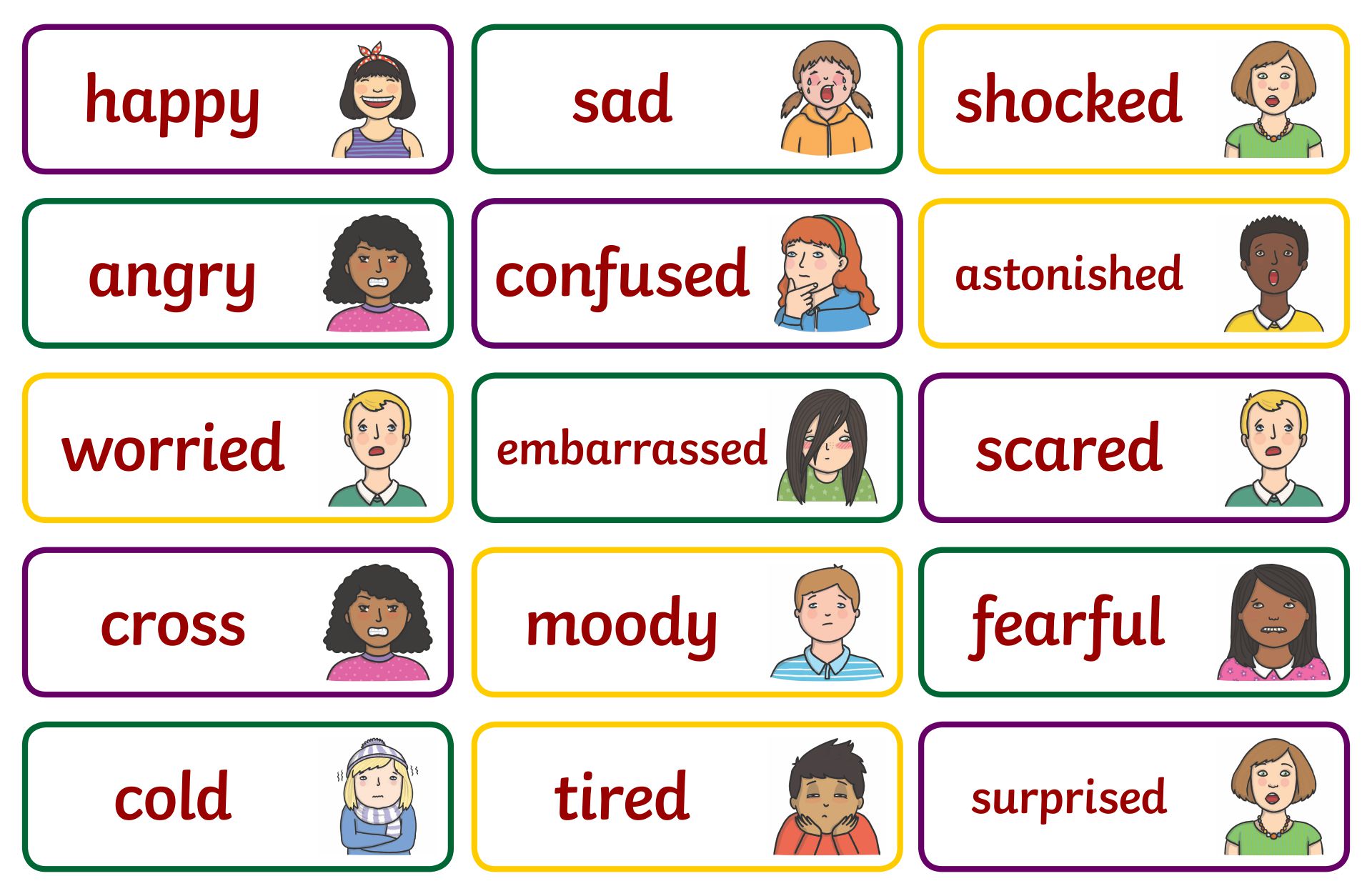 How do you use Emotion Cards?

You can do several activities using emotion cards. The activities may be differentiated for each stage of the child. For example, toddlers need to know the name of the emotion first. So the activity you can do with a toddler is to open the cards and get them to name them. You can guide them at first. After that, you can do the opposite. You name an emotion and get them to pick the card. Talking about feelings and their names is an important step for toddlers.

Now for older kids around kindergarten age, you can start to incorporate on what situation the person on the picture can feel that way. For example, kids can choose a sad card and understand what circumstances that can cause sadness. You can also use the cards to understand the kid's feelings. Lay down all the cards and ask them to pick one that represents their feeling right now. This can help kids to get used to accepting feelings and become comfortable talking about it. You can also start to ask them to talk about how it feels and what should they do if somebody else is feeling that way. You can even let them practice to show concerns about the situation.

For older kids, you can ask them to act out as if somebody were on the situation of the card chosen. How do they feel about it and what should they do? You can also pick a card and let them tell a story about a time they saw someone else showing the emotion of the card. Let them tell you about what happens and what they've done. This is a good practice for the kids to understand feelings even more and become more empathetic.