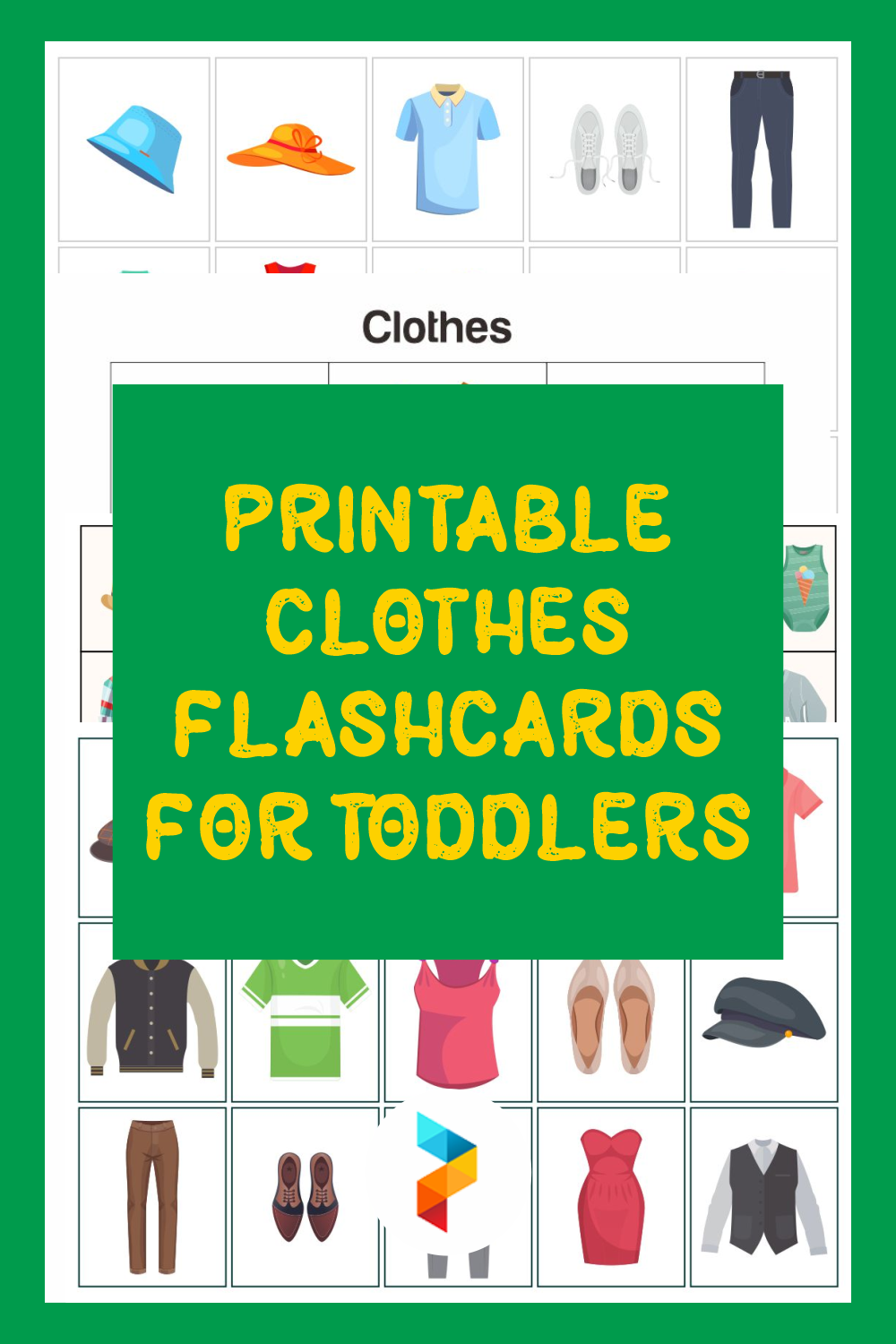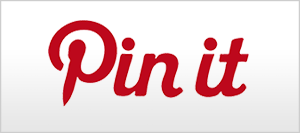 Printable Clothes Flashcards For Toddlers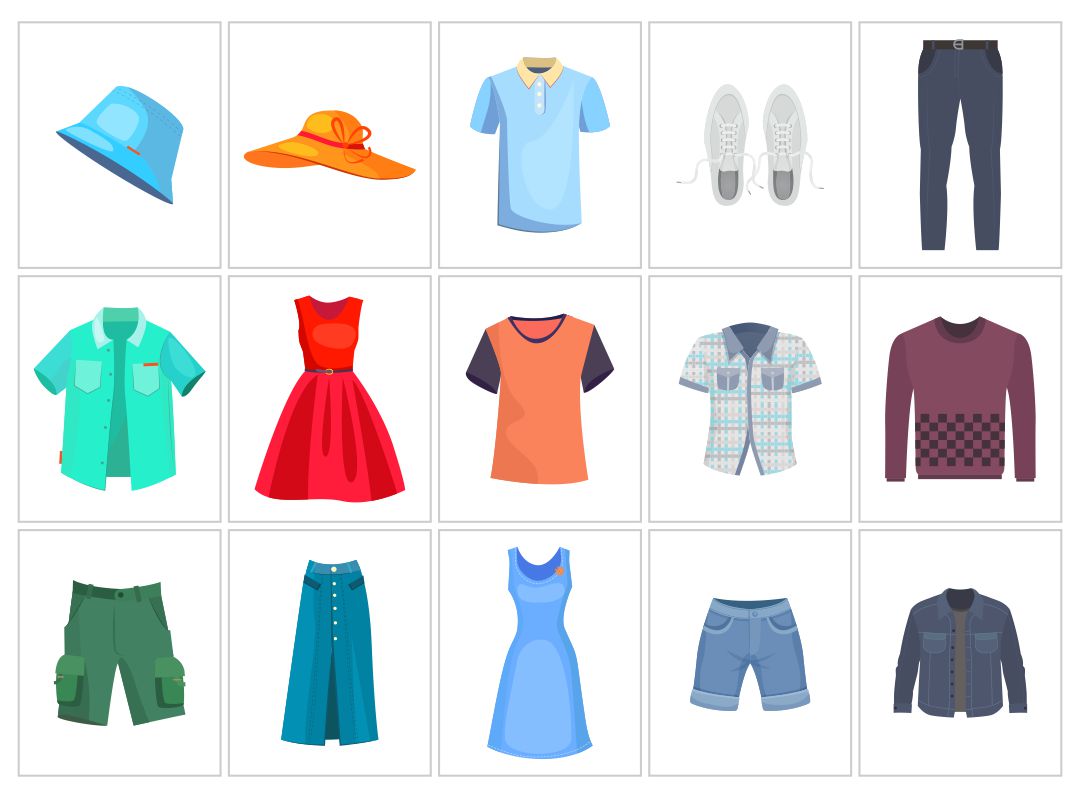 How do you introduce clothes?
The main point when it comes to using clothes flashcards for toddlers is to introduce various kinds of clothes to kids. Even though using clothes flashcards is a kind of introducing clothes to kids, there are other options or methods to make them know more about clothes.
Bring the real clothes
Make sure we complete these attires to bring when it comes to teaching kids with clothes: Shirt, pants, jacket, shoes, socks, hat skirt, shorts, dress, jeans, bloise, tie, t-shirt, and vest. If we don't own some of them, we can find someone who is willing to lend them some of them.
Help them know the words that define the clothes
This means that we add up their vocabulary about clothes. To do this, the most helpful thing that we can do is using clothes flashcards for toddlers.
Involve a game
We can use games that consist of learning different kinds of clothings. One of the games that is recommended to be played during the lessons is doing a "racing". We can shout "Find a sock" and let them look for the sock inside the pile of clothes.
What age should a child be able to dress themselves?
After kids learn about clothes by using Clothes flashcards for toddlers, we can encourage them to dress up independently without any help from us. However, sometimes we are confused and decide not to help them fully when it comes to our kids wearing clothes.
We don't even understand the age benchmark since it can be different from one to another kid. Don't worry, at the early age, between 4 to 5 years old, kids typically can dress themselves. They don't really need help to wear attire. The only moment when they need help is when they can't reach some parts that help them to dress fully, including handling zip or button on their back.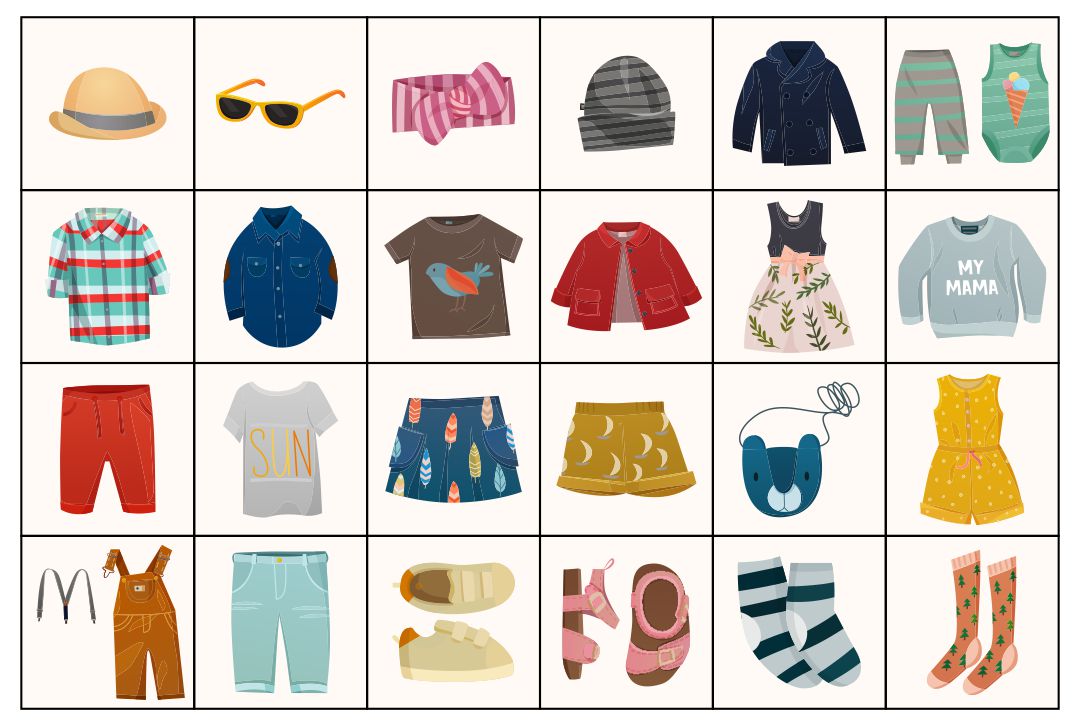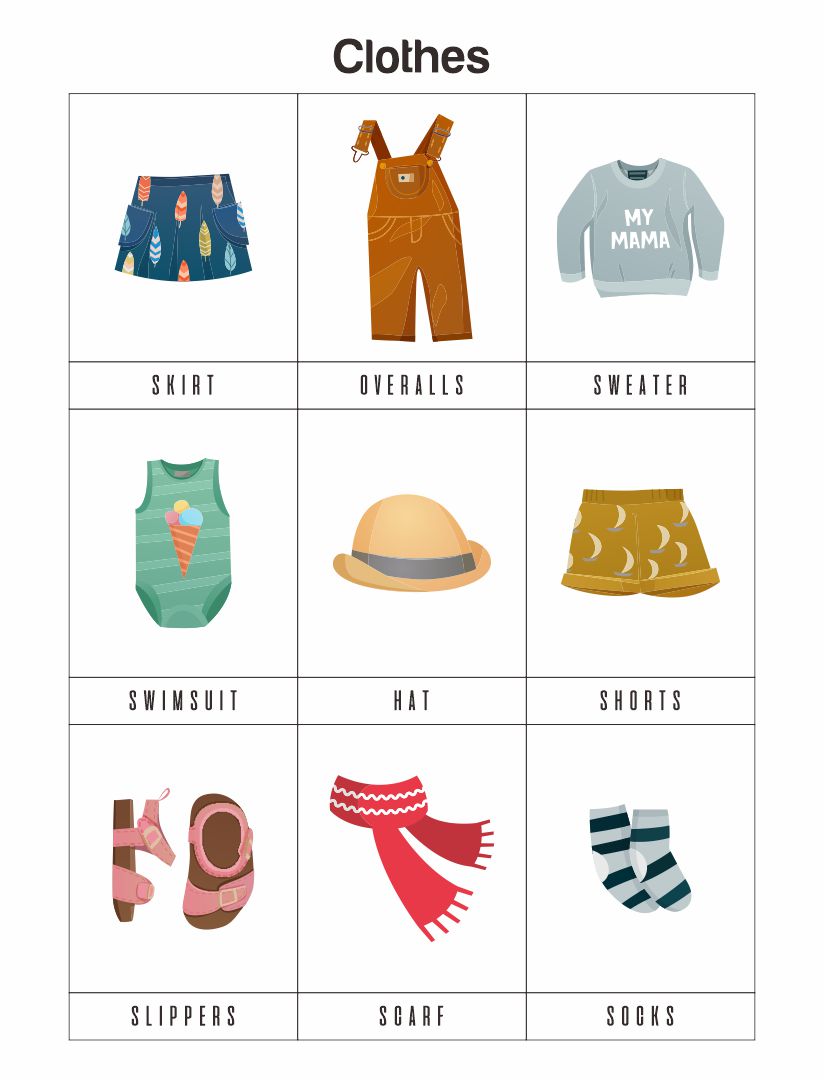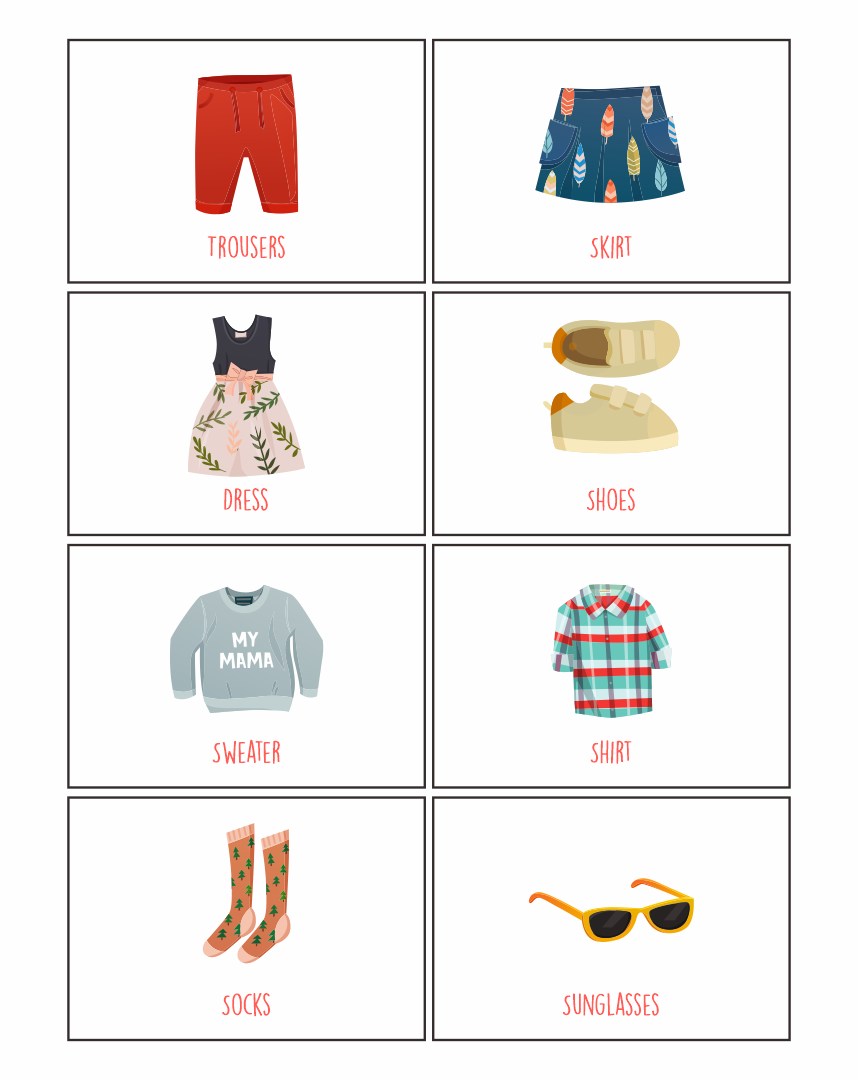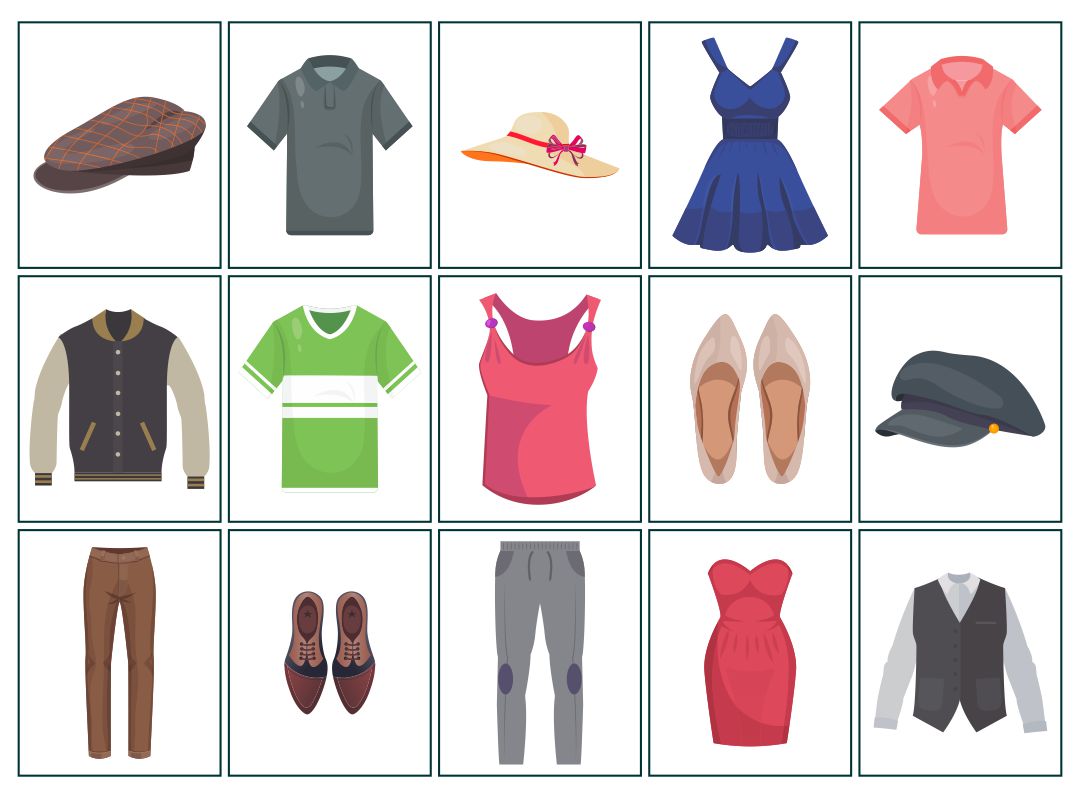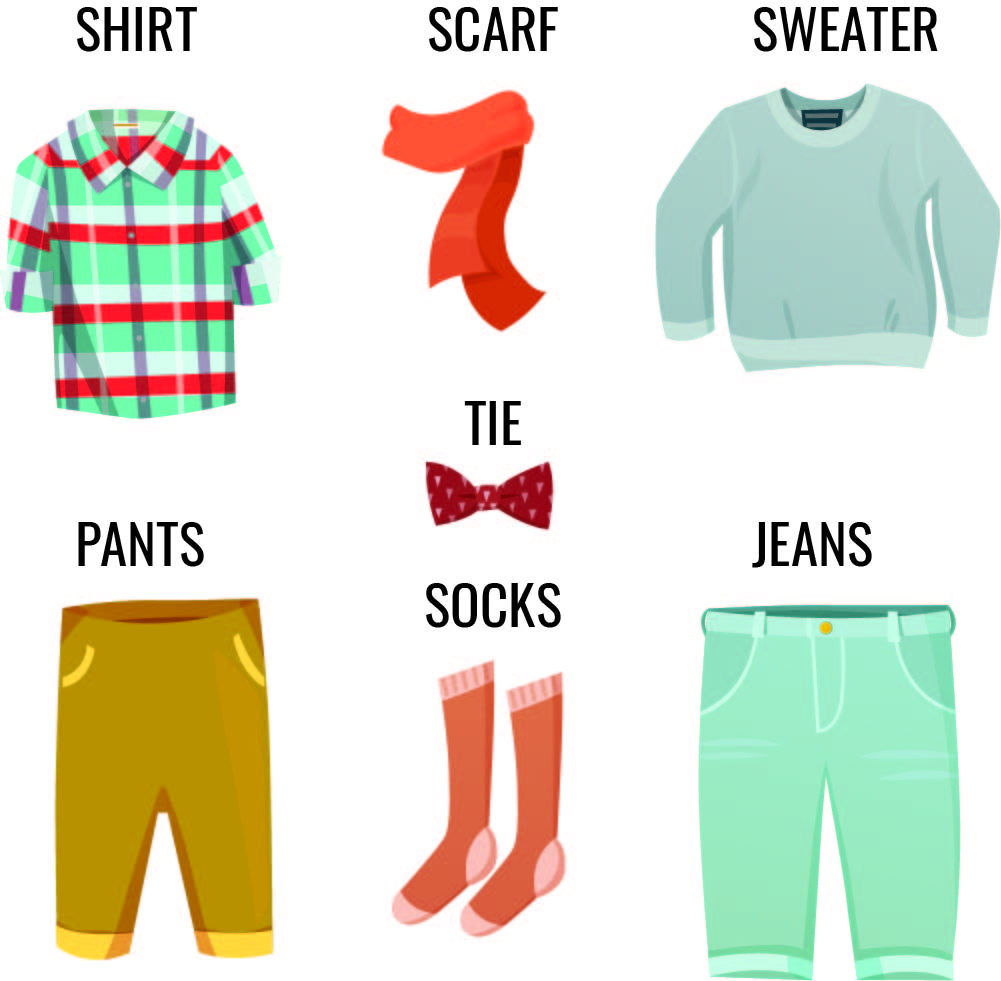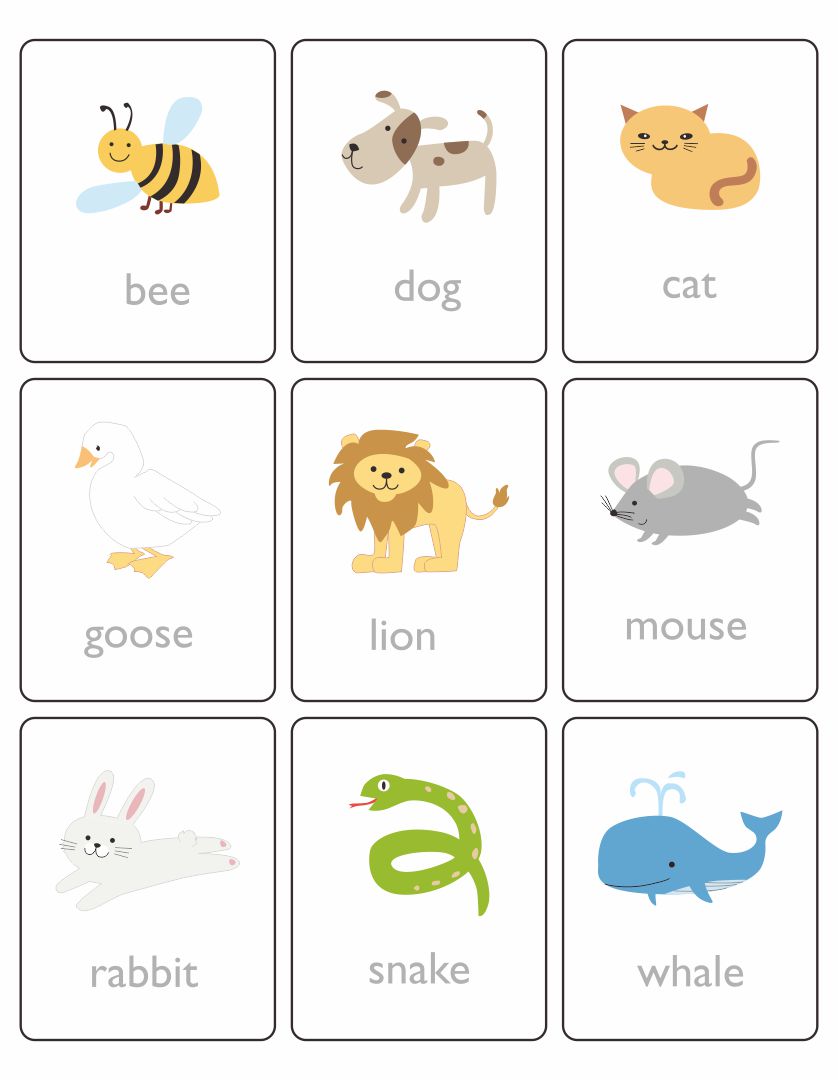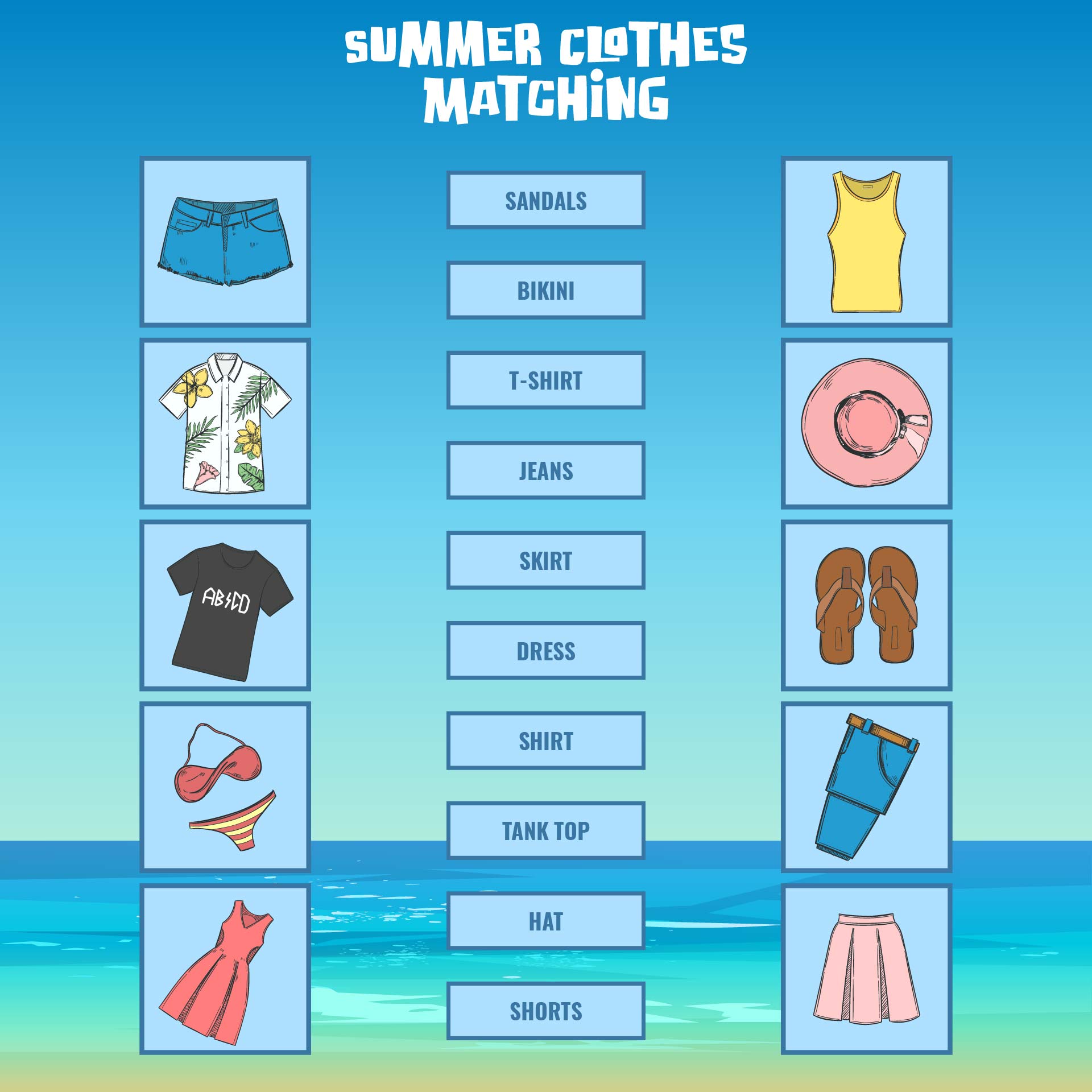 How do you teach clothes vocabulary?
Actually, not only the name of certain clothes that we can introduce when it comes to using clothes flashcards for toddlers. We can also teach our kids all vocabulary that are related to wearing clothes. So, here are the tips to teach kids about clothes vocabulary:
Let them name the clothes they usually wear.

Introduce them how to write the vocabularies of the clothes.

Make them familiar with words that can help them to describe what they do when wearing clothes, including "try on", "put on", "take off", and "wear".

Make sure that we remind them that clothes are plural, like "jeans" or "glasses".
---
More printable images tagged with: