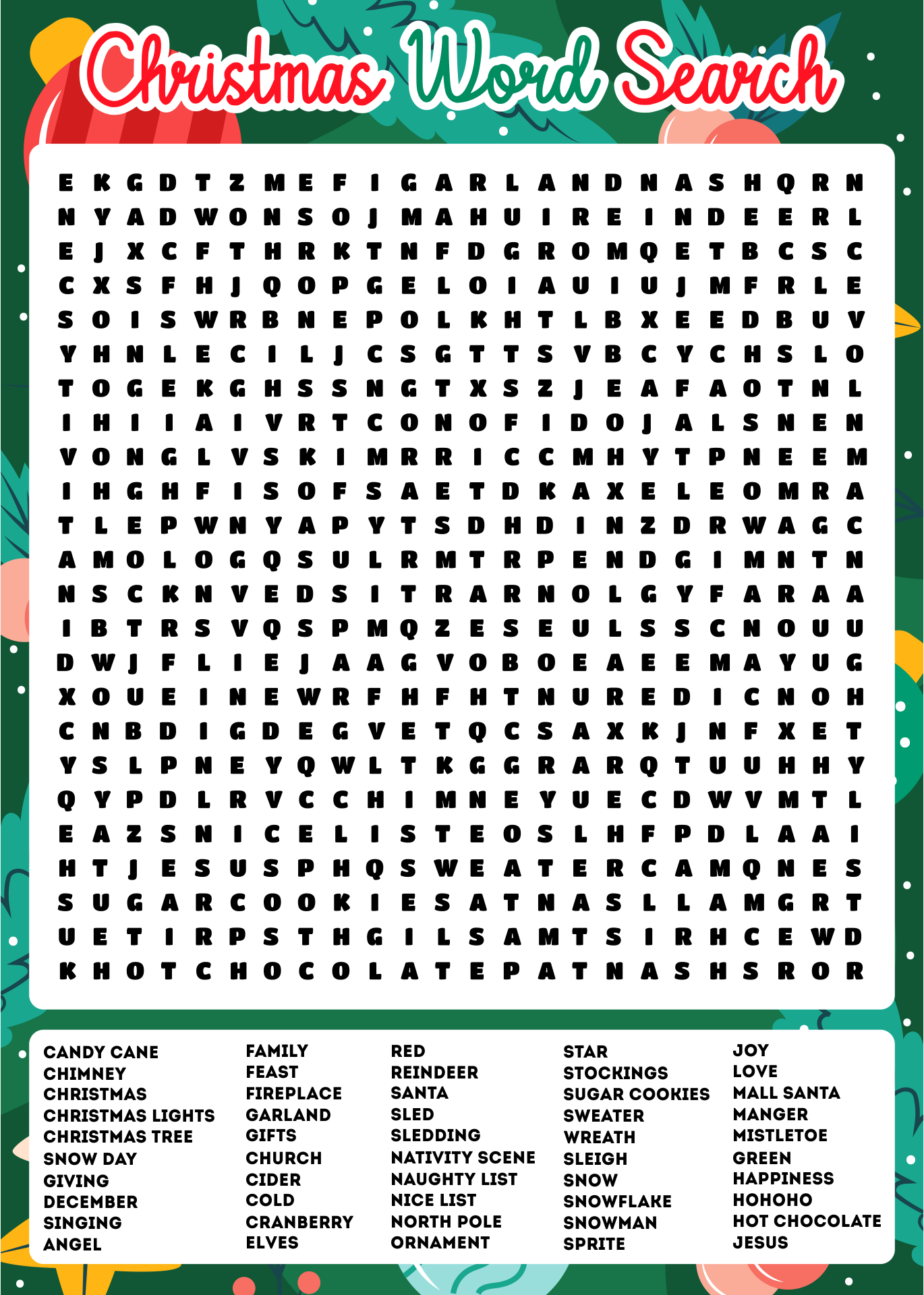 Is Christmas Word Search Game Difficult?
You will enjoy the game! To play this game, you can choose the level of difficulty. For the easiest one, you will be required to do 7 to 15 words. The prompts are also the things you are familiar with, such as Santa, Christmas characters, and toys you will get from Santa. If you've passed the easy level, you can jump to the medium level. You need to find 15 to 30 words about Christmas foods, a famous Christmas story, and a Christmas tree.
Where Can We Get the Game of Christmas Word Search?
You can get the game of Christmas word search on online sources. Many people have proven that this game has a lot of fun and good benefits for the brain, so they share the printable sheet of this game. You will need to download the attachments for free and print them right away. There are options for you to download depending on the level of difficulty, from the easiest one to the most challenging, and the theme of the words, such as Santa, Christmas foods, Christmas movies, a famous book about Christmas, and so forth.
How to Play Christmas Word Search Games?
The first thing you need to do is to download the free printable Christmas word search game or you can also play the game online, but select the Christmas-themed. Next, you have to print the sheet, so later on you can learn the vocabulary. If you choose to play it online, it's better if you write the words down in a book or piece of paper. Then, choose the level of difficulties and the word category. If you like a challenge, you can choose the most difficult one. But, if you are still learning, there is also a sheet where you must choose 15 words maximum.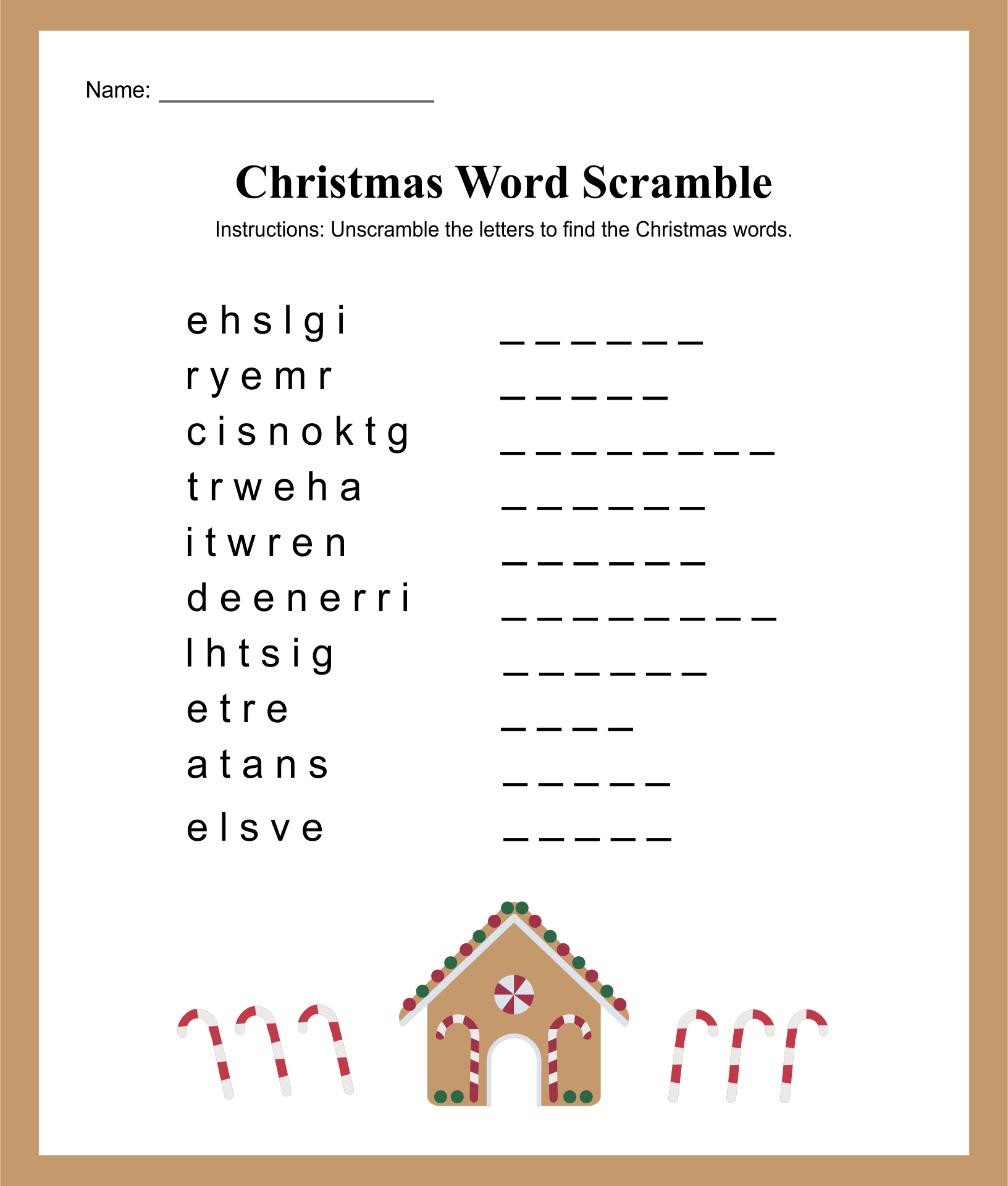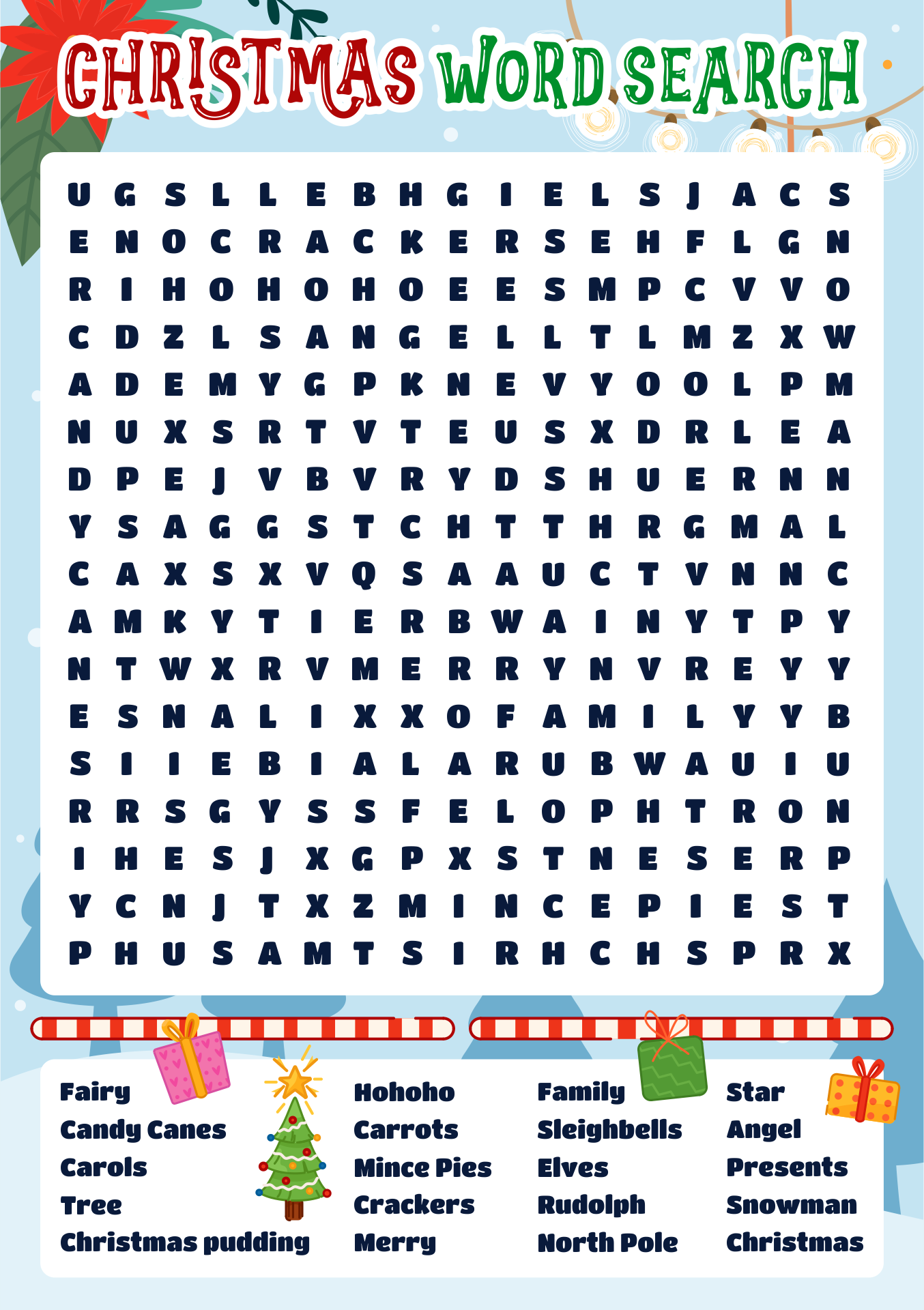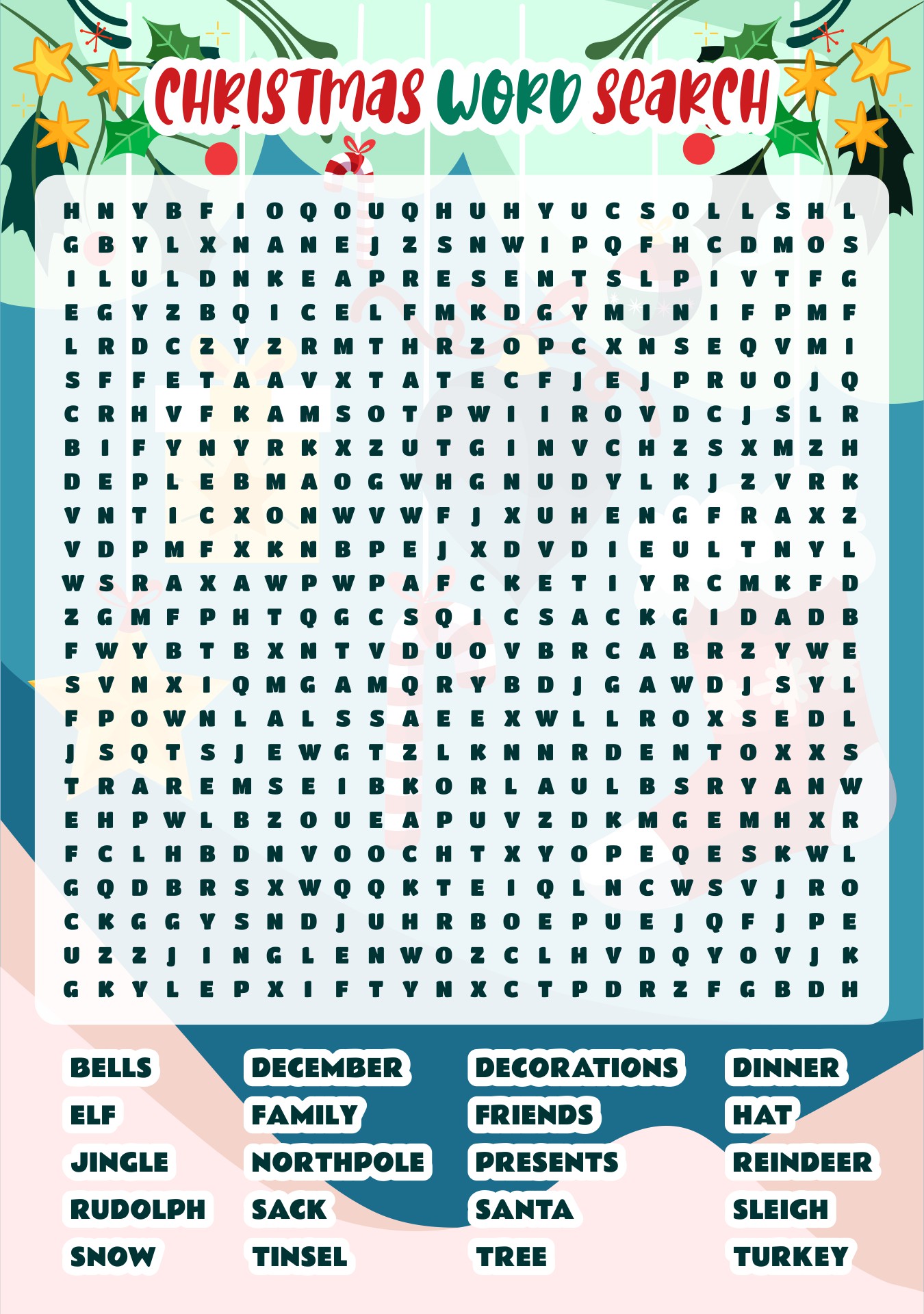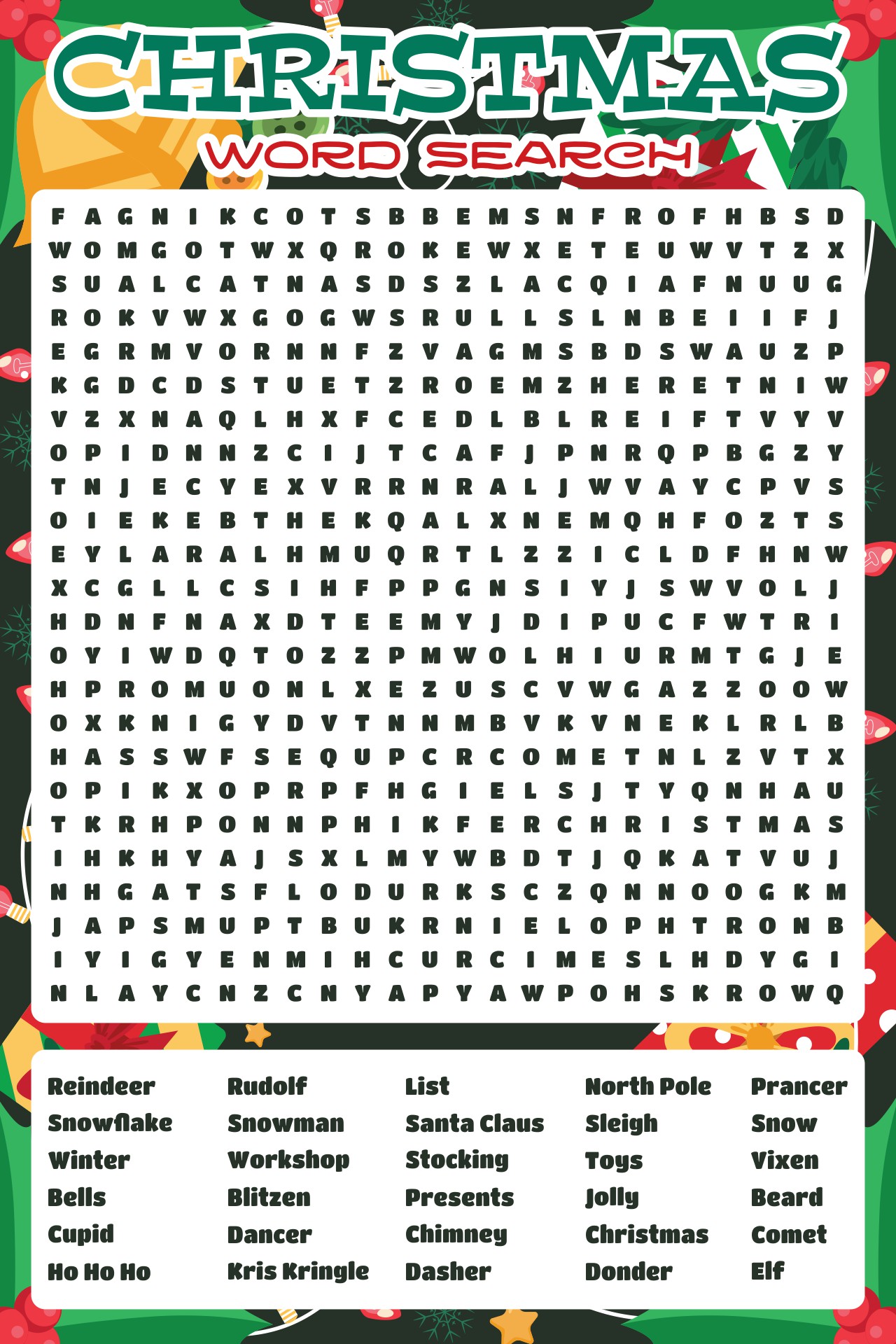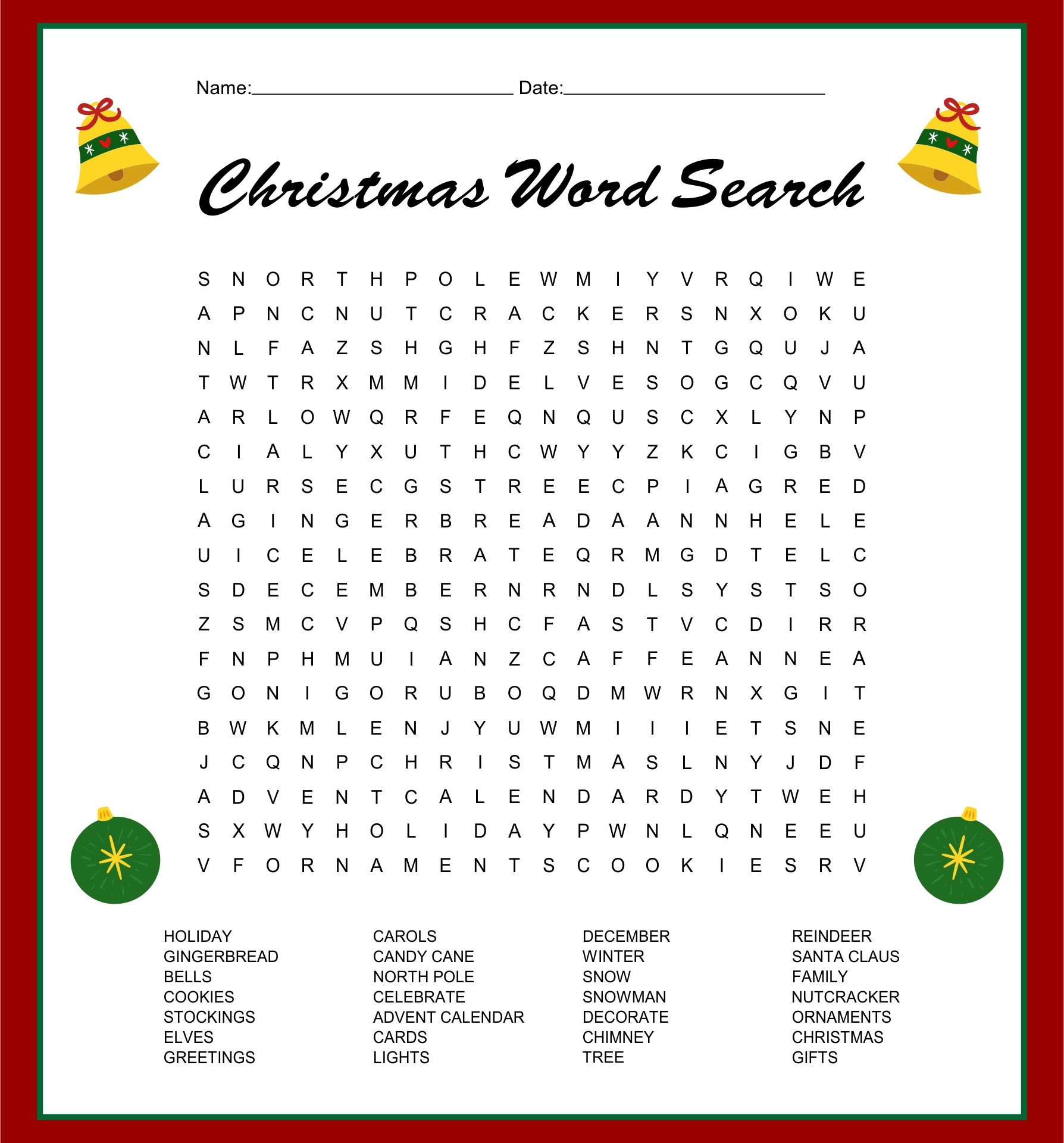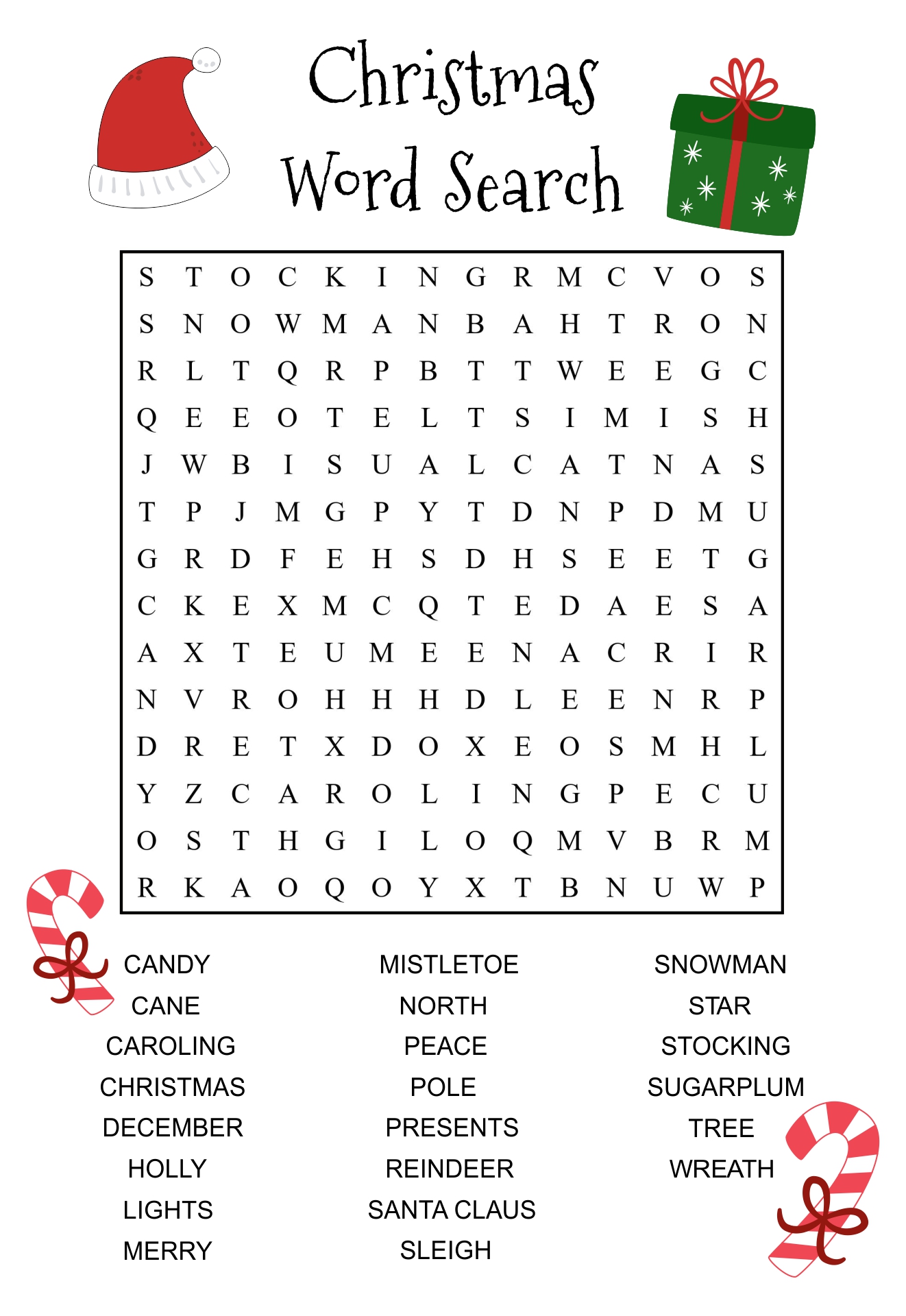 Where to Play Christmas Word Search Games for free?
Obviously, you can play this game for free at home. With your laptop or computer, you activate the internet then search for the printable Christmas-themed word search game. The contributors share the game for free because it is easy to make because you just need some words around Christmas and Christmas clipart. Since it is available online, you can do this game at school in a language class. The teacher will give you a free worksheet with Christmas words. You can also play this game at the Church Hall when in Sunday School with the other children.
---
More printable images tagged with: