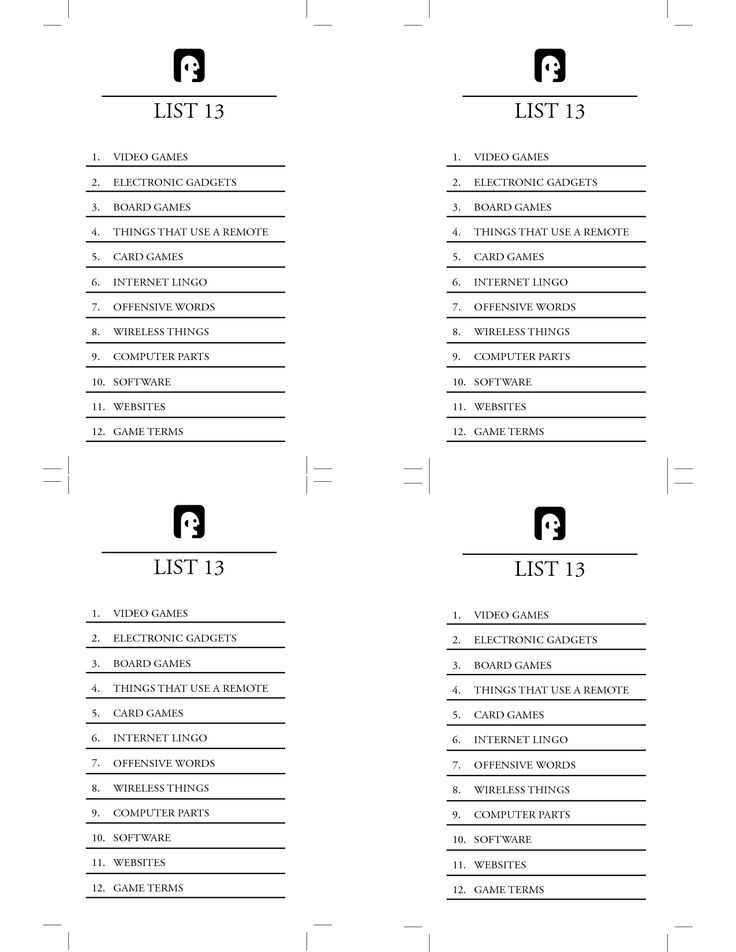 What are the best games to play during Christmas at home?
At the moment, going out for gatherings with friends is not the best option. It has been a hard time to not go out and spend time at home especially for such special occasions where you usually gather like it is Christmas or New Year celebration. You don't have to worry since you still can manage to play lots of games during Christmas at home such as Christmas Scattergories, Christmas bingo games, Twister game,s or Scrabble. The Christmas Scattergories games are likely to be a popular one since it is pretty easy to follow if you play in a group of 2-3 persons and even to 12 persons at one time. Besides, this game was also easy to modify as nowadays to catch up with things, people use online meeting applications to play games not only to study or browse until the morning comes.
How to play Christmas Scattergories?
The basic rule of Christmas Scattergories is that you need to be able to make a list of the word based on the topics with the alphabet chosen from each player's rolls. Scattergories games need a blank Scattergories answer sheet, pen or pencil, and a subject card. The subject can be leveled up by your own favorite topics to do. Each subject card list on the Christmas Scattergories includes items or words that are around and pretty much common stuff you can find during Christmas. You can choose to use the alphabet dice or scattered alphabet and make your own list of Scattergories there.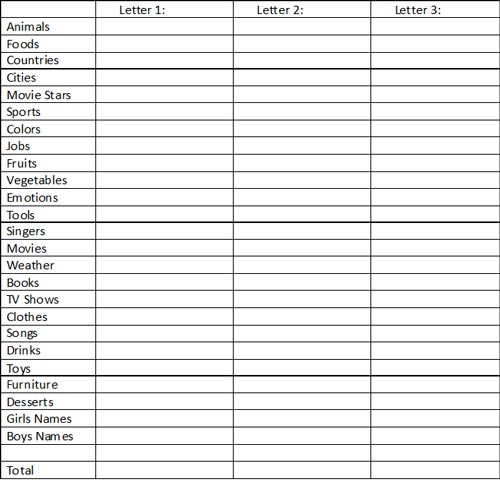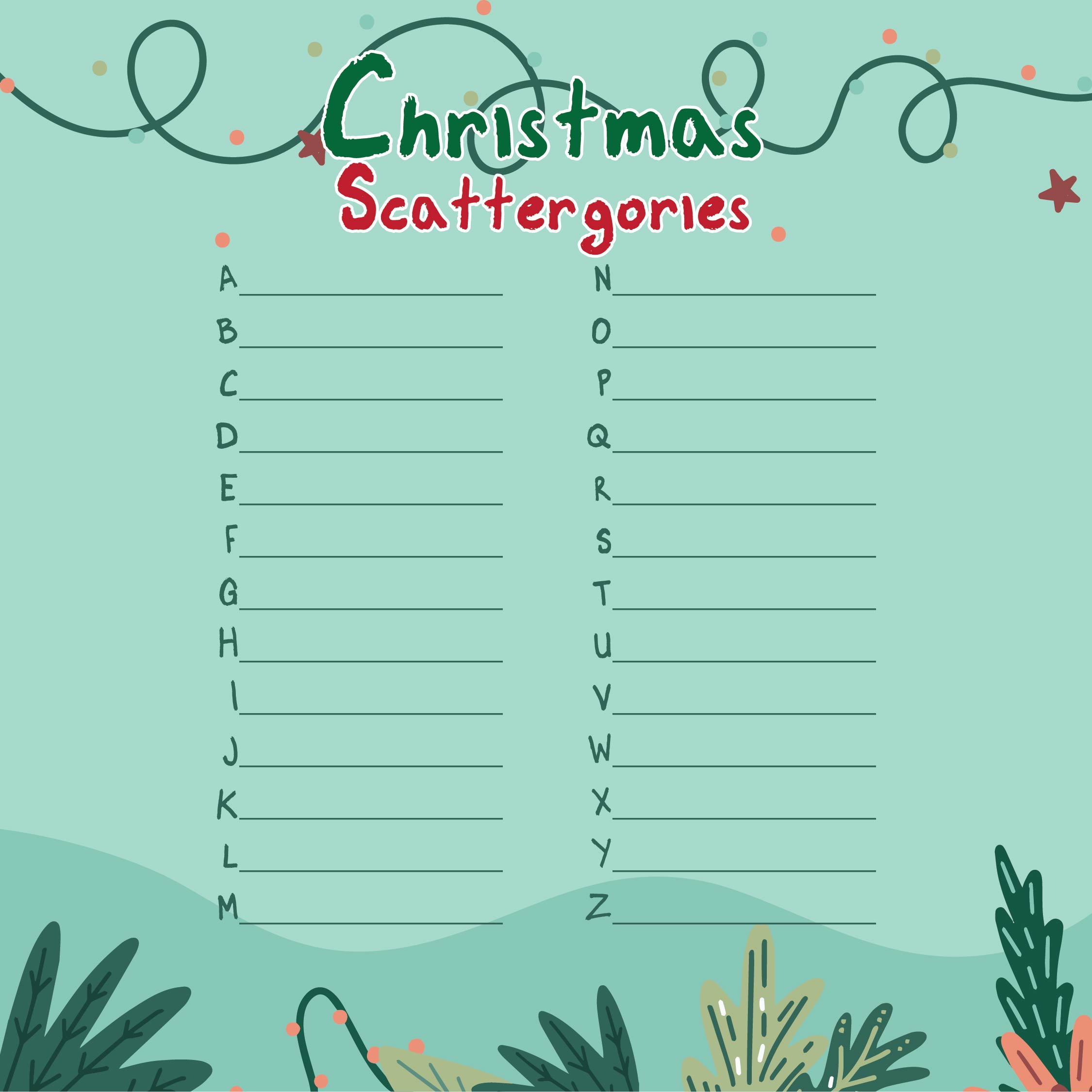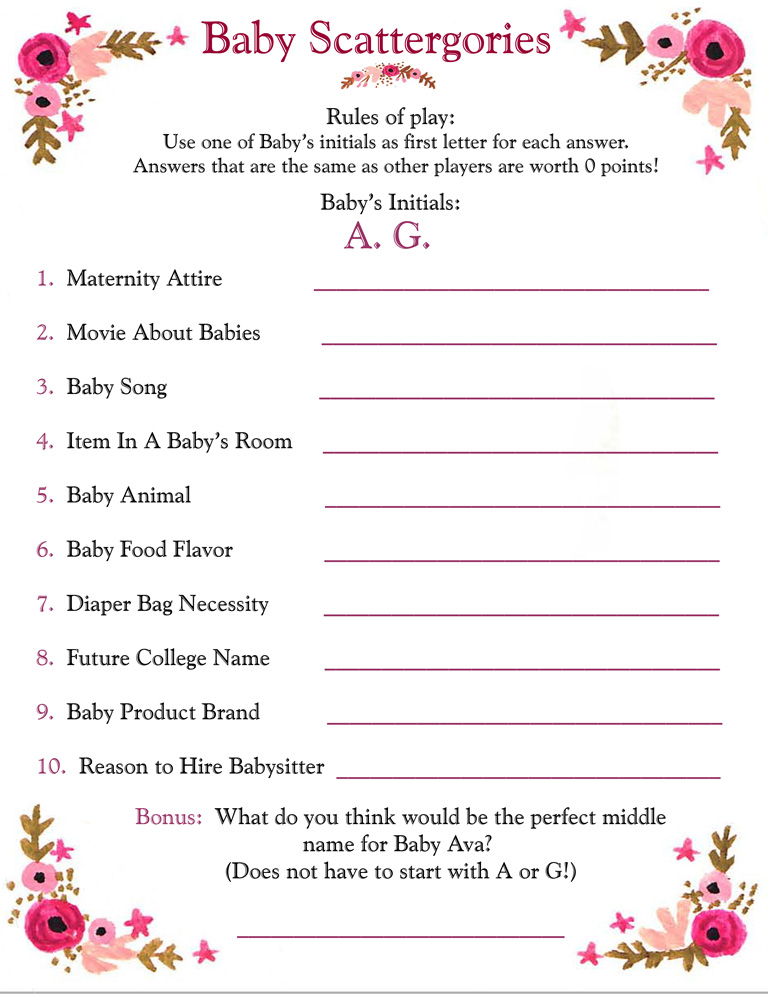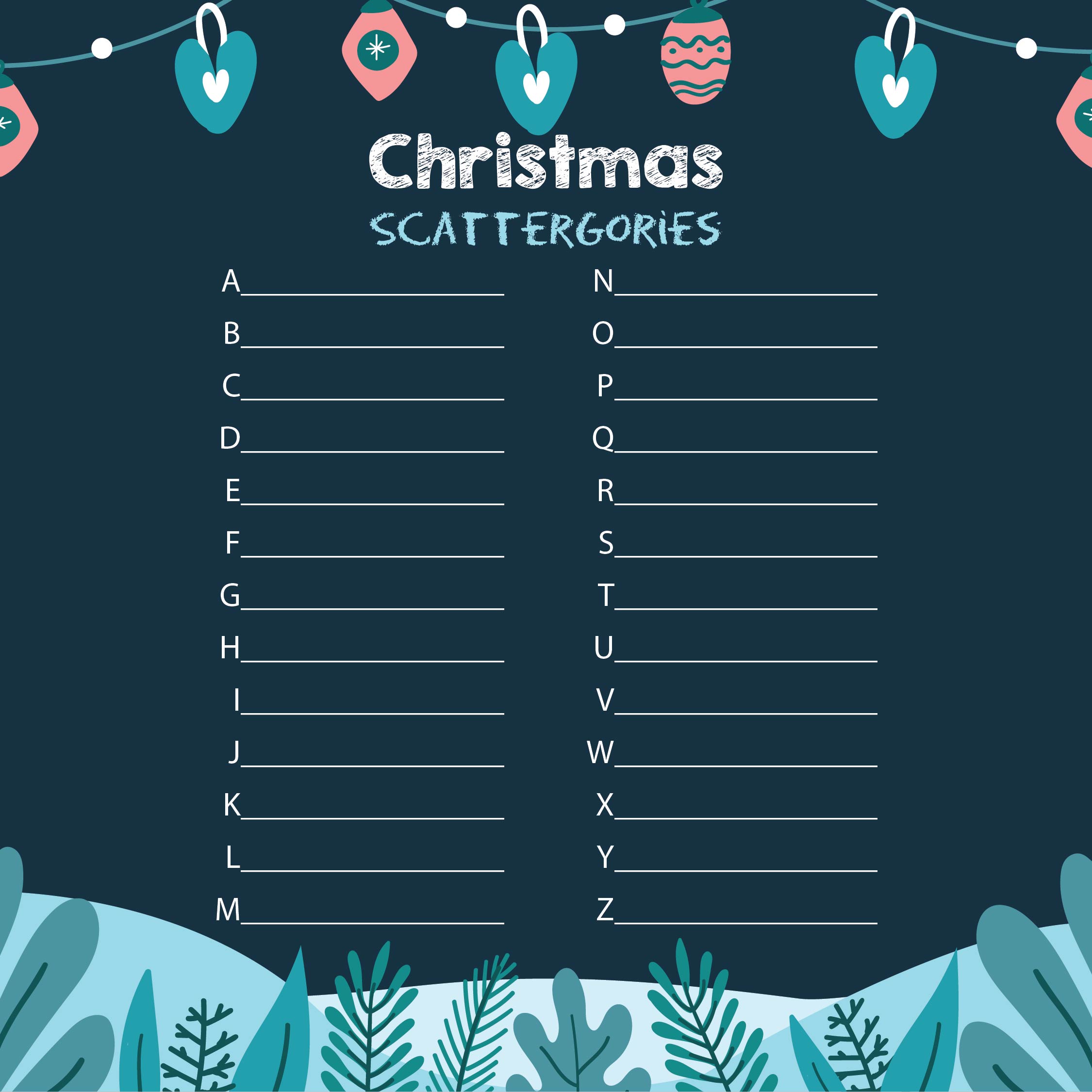 What is the difference between Scattergories and word search games?
Scattergories games are known to be a puzzle word game from thoughts to written text. Meanwhile, a word search game is known to be scattered words on a paper and students or children need to find out each word on the sheets by themselves without any hints on how to get one. Meanwhile, the Scattergories has their own specialty in a group that is apparently known to complete each other. Word search games have their words printed meanwhile on playing Scattergories games, it is the hunt times you are catching. This game is likely to have various themes as well depending on the season such as Christmas Scattergories, Thanksgiving Scattergories. The word search game apparently has no time limit in the rules, the Scattergories is more challenging and fun within three minutes set for each friend to find out the base of them.
---
More printable images tagged with: