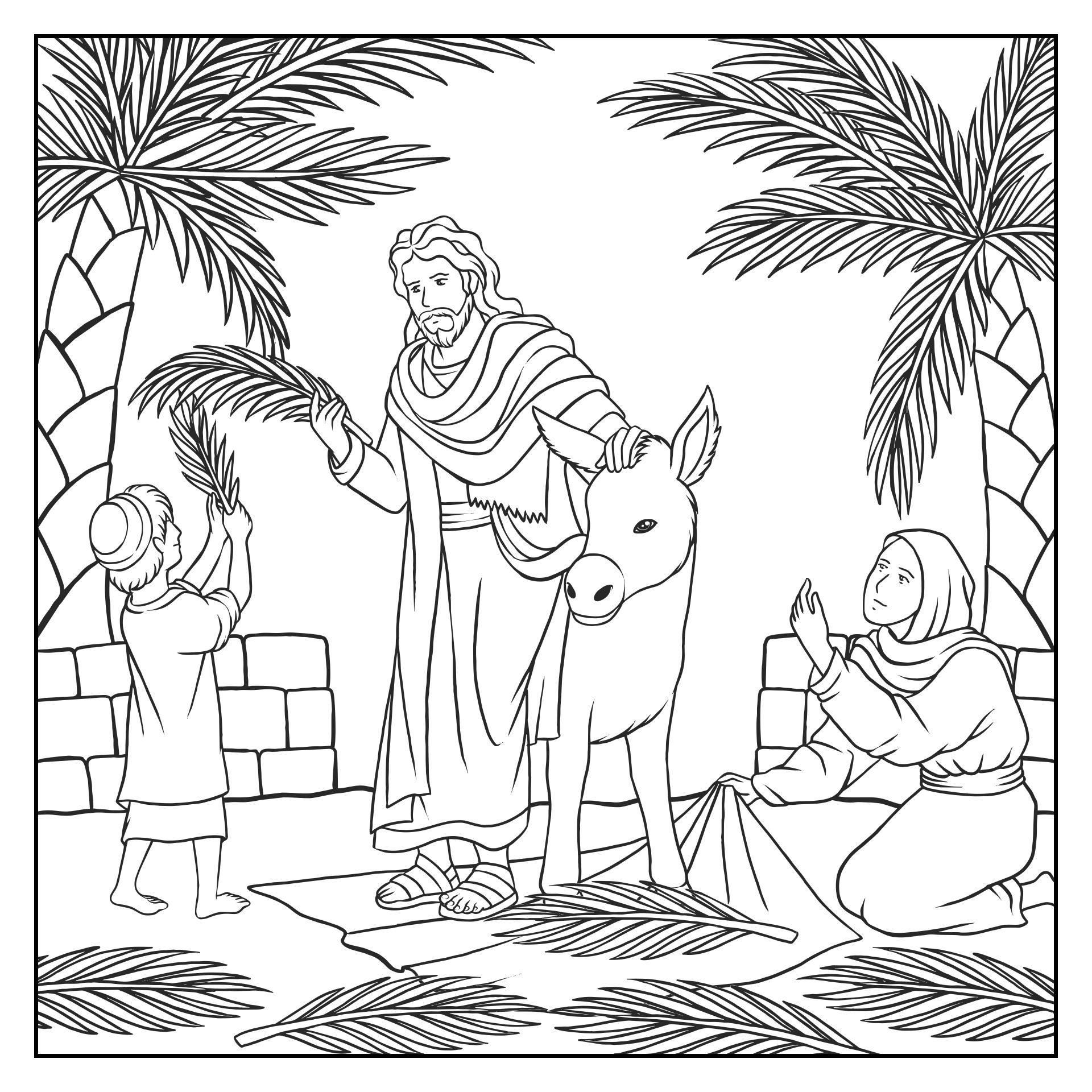 What is Palm Sunday?
Towards the celebration of Easter, Christians around the world always celebrate Palm Sunday. What's that? So, Palm Sunday is a Christian celebration that is always held on the Sunday before Easter. Well, the celebration of Palm Sunday was held by the church based on four Bible verses, including Mark, Matthew, Luke, and John.
Actually, what is meant by Palm Sunday? So, Palm Sunday is a Christian celebration to commemorate Jesus' entry into Jerusalem before he was crucified. For this reason, Palm Sunday is often referred to as a holy week because it focuses on Jesus' last day in Jerusalem.
On Palm Sunday, everyone who comes to church will receive palm fronds. All the church rooms are also decorated with palm ornaments.
What to Do on Palm Sunday?
There are two contrasting things that happen at Palm Sunday celebrations. First is the festive and fun atmosphere. So, on that day a palm frond blessing ceremony was held outside the church building. Christians rejoice at the event. They wave palm fronds and sing together.
Then, the happy atmosphere turned into a sad atmosphere when everyone outside the church had to enter the church. The reason is, there is a reading of the story of the suffering of Jesus Christ in the church.
For this reason, the difference in the atmosphere is a reminder to all Christians. It means that behind the joy in welcoming Jesus, there is the suffering of Jesus.
What Does Palm Sunday Mean?
There are many messages implied in the celebration of Palm Sunday. Therefore, all Christians must have a deep understanding of the meaning of Palm Sunday. Actually, Palm Sunday has a very important meaning to increase the faith of Christians.
So, Palm Sunday has the meaning of goodness and victory over the sacrifices and suffering of Jesus. This is shown in the palm branch symbol. In addition, Palm Sunday also has the meaning of humility and peace which is symbolized by the donkey. Although in some countries the celebration of Palm Sunday has many differences, it has the same meaning, which is the sacrifice of Jesus for Christians.
Palm Sunday is the day of the last sacrifice of Jesus before he was crucified on the cross. With that sacrifice, all Christians who believe in Jesus get forgiveness and healing. So, Palm Sunday also means that God always sees and loves us. Humans must welcome God's love with peace and faith to get eternal healing in heaven.
What is The Meaning of Palm Leaves on Palm Sunday?
On Palm Sunday celebrations, palm fronds are everywhere. Why is this leaf synonymous with Palm Sunday? So, palm fronds are carried by all church members on Palm Sunday celebrations. This is a sign that they welcome the arrival of Jesus with joy.
Palm leaves also have the meaning of victory. This is actually a tradition in Greek and Roman times. The meaning of the victory is based on the shape of a palm leaf which is similar to a waving hand. Hand waving is synonymous with victory.
The green color of palm leaves also means victory and ease. The reason is, green is the color that is synonymous with spring. Spring is a season of beautiful new beginnings.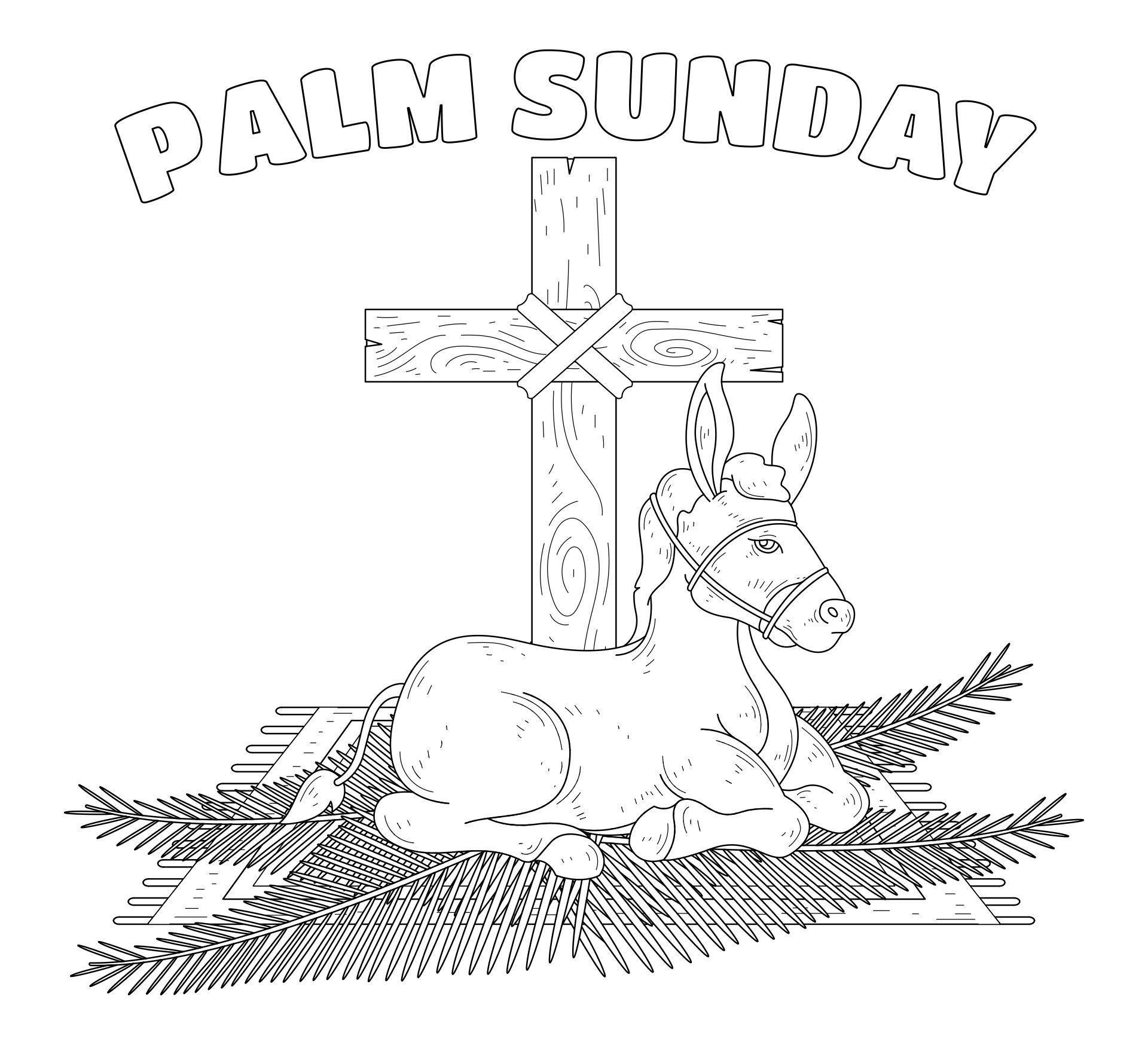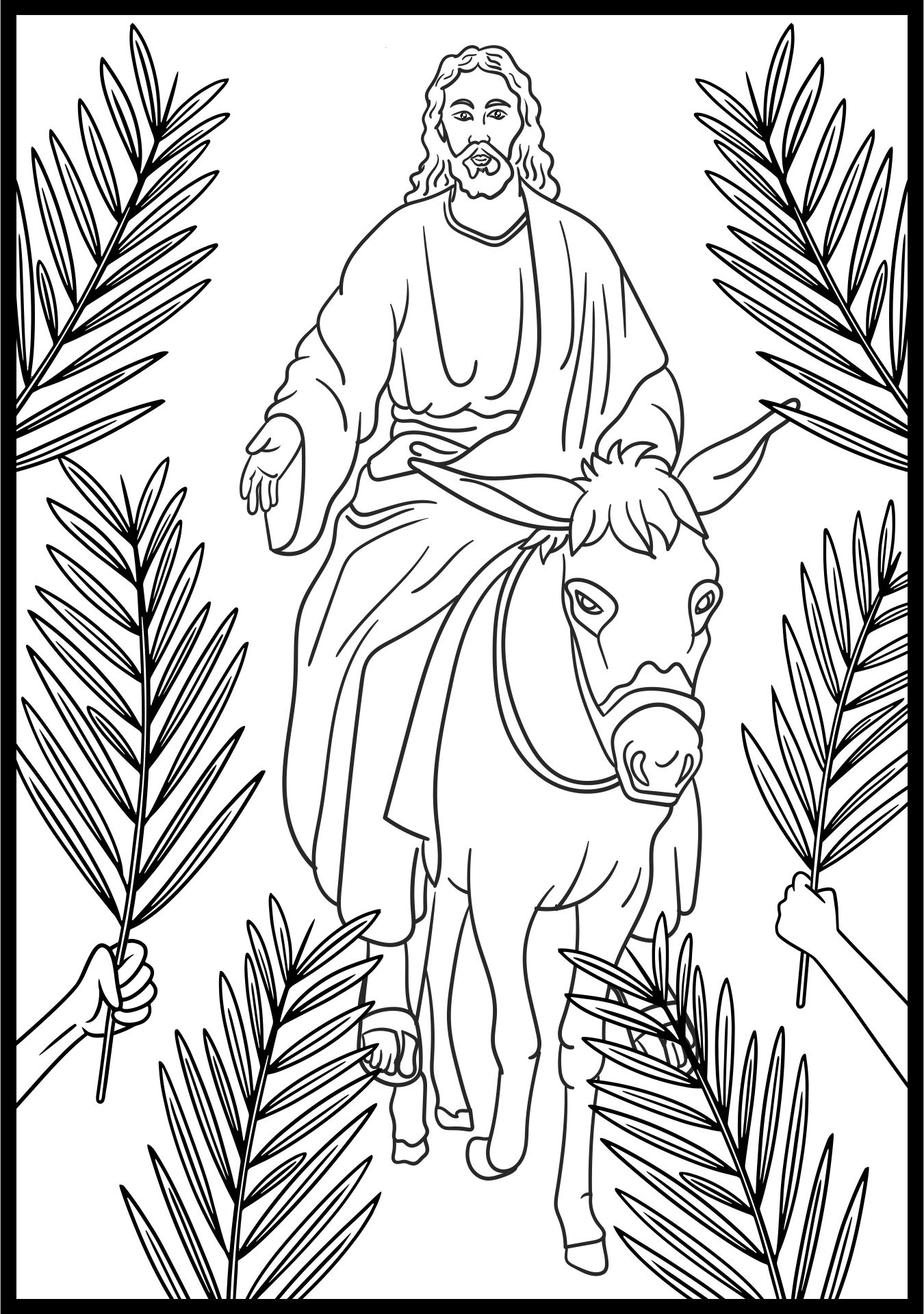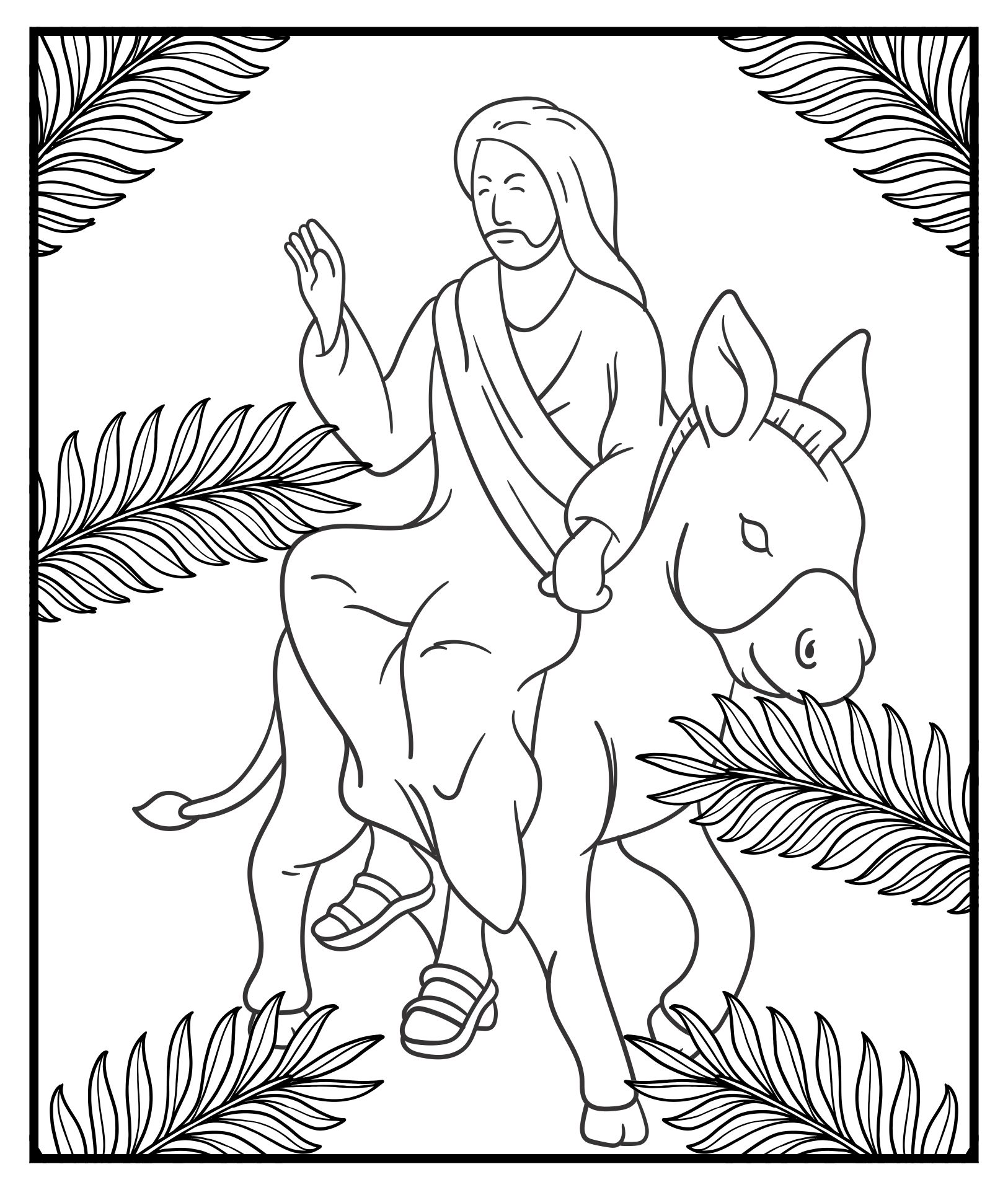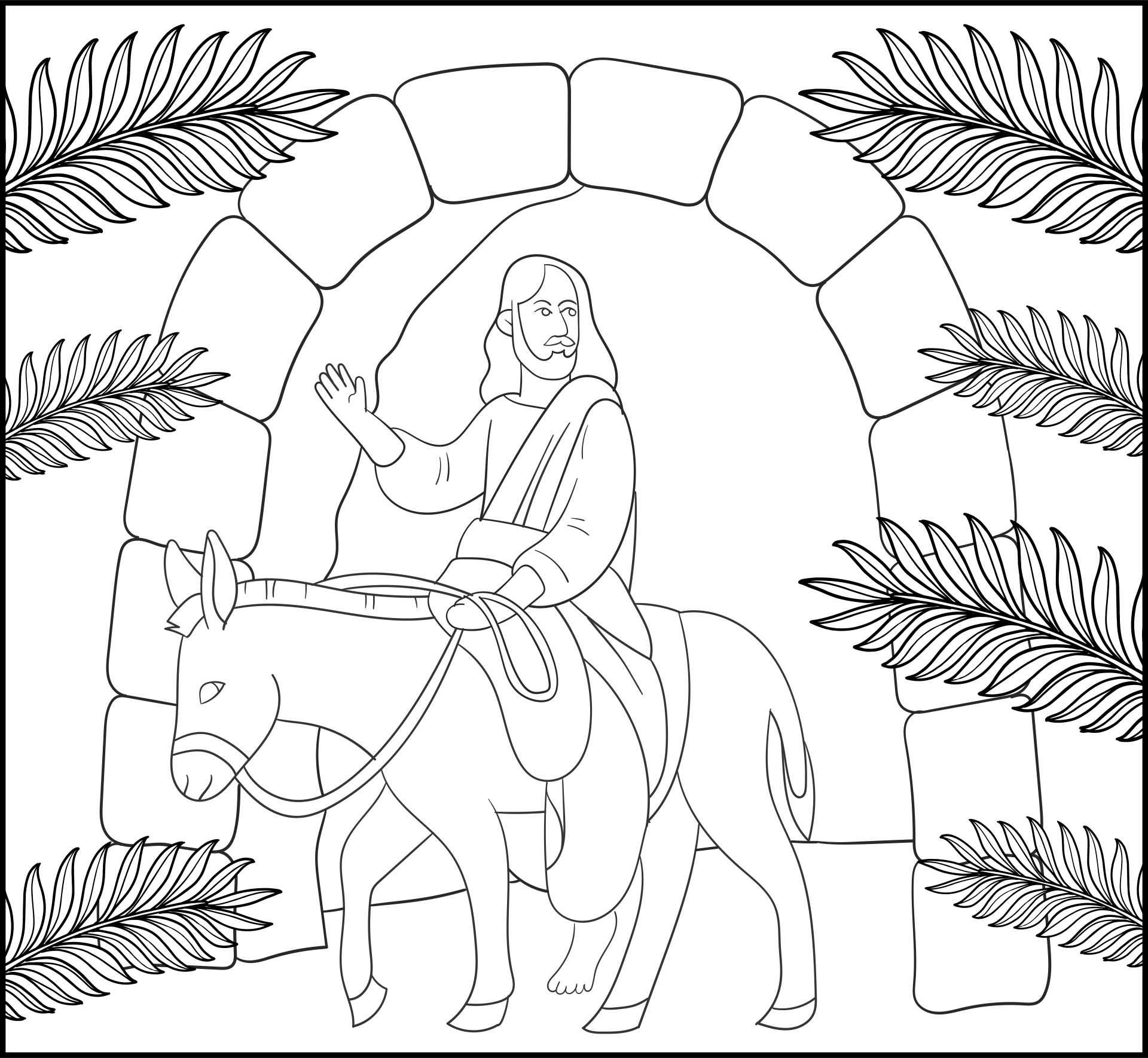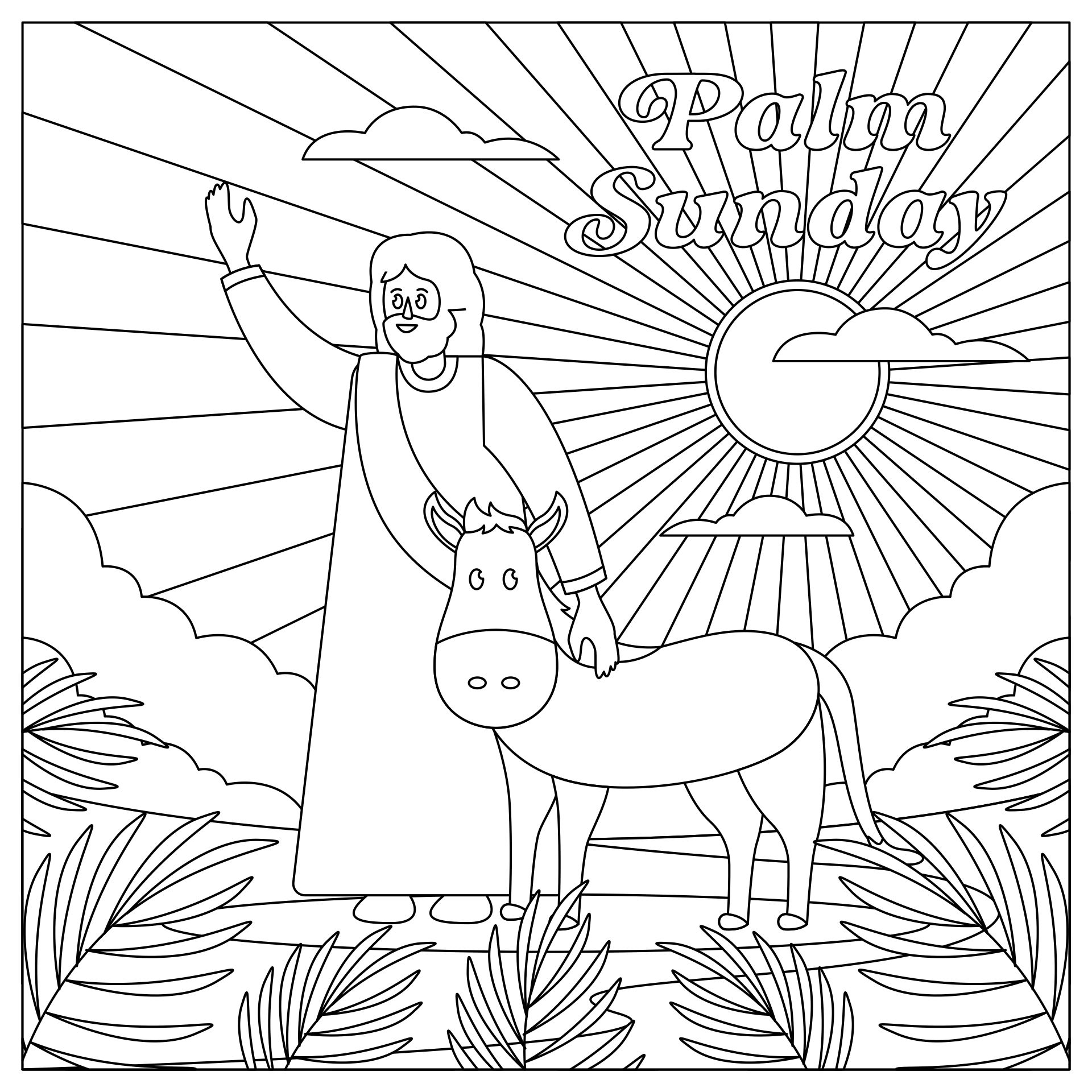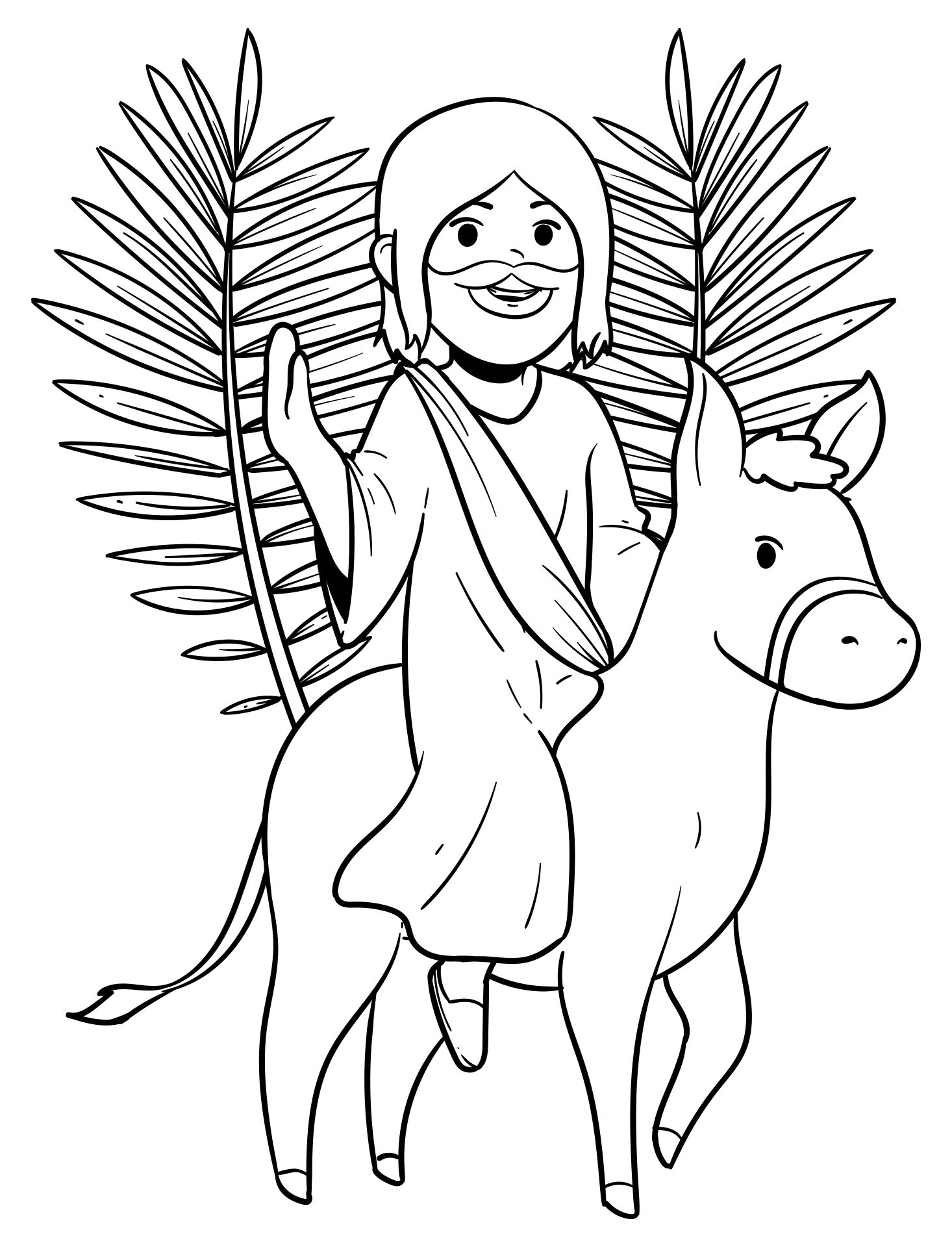 What are Fun Activity Ideas for Kids on Palm Sunday?
To make children understand the meaning of Palm Sunday well, you can do various fun activities on Palm Sunday with them. So, here we give you some interesting ideas related to Palm Sunday activities for children.
Coloring Pages of Palm Sunday

This one activity is not only easy to do but also low budget. You just need to prepare a Palm Sunday-themed template. Then, print the template. After that, you can color it together with the children.

Making Palms Palm Leaves

This method is also very interesting to do. So, you only need to use white paper. Then, cut the paper into the shape of a palm. You can use your palms to make a palm leaf easily.

When finished, you and the children can color it. Now, that would be like a palm frond. You and your children can also add palm branches by finding small branches in your yard.

Making A Palm Leaf from Origami Paper

Use green origami paper to make beautiful palm leaves. This is a crafting activity that can make Palm Sunday more fun for you and your kids. The palm leaf that has been made can also be used as a decoration for your home room.

Countdown Craft

This craft has actually been made since Ash Wednesday. This craft is usually used from Lent to Holy Week, including Palm Sunday. Therefore, you can make that craft with your children to celebrate and understand the meaning of Palm Sunday.

Decorate The Cross

Children usually decorate eggs before and during Easter celebrations. However, you can ask them to decorate a cross for Palm Sunday celebrations. Give them some of the decorations on the theme of Jesus' sacrifice on the cross so the children understand the crucifixion of Jesus.
---
More printable images tagged with: