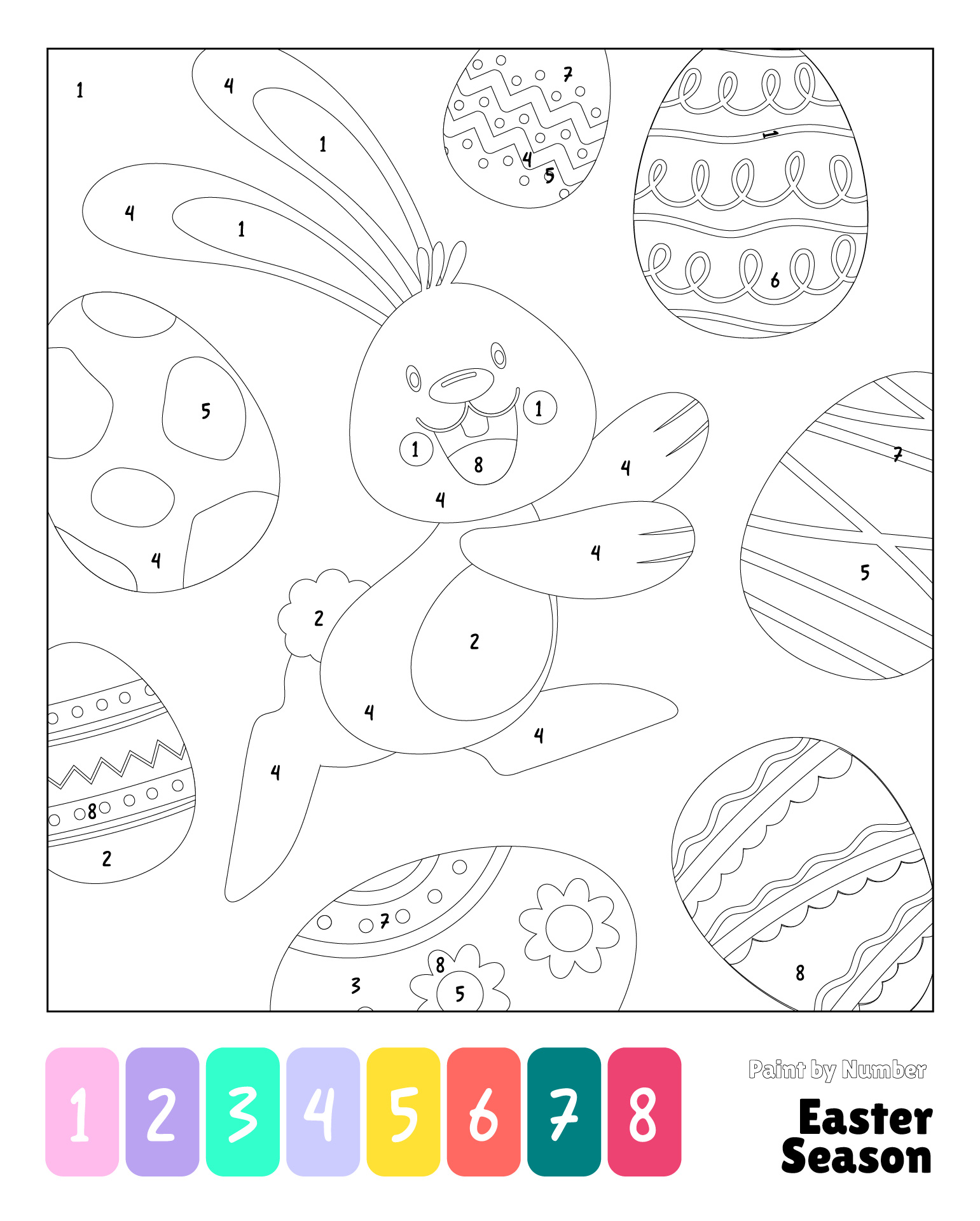 Is Paint by Numbers Worksheets Worth Use?
Paint by Numbers sheets are a great way to practice your painting skills. Because there are numbers in the available images, it will be easier for you to color the image. So, your painting will look great.
Actually, paint-by-numbers can be done without using worksheets. You can use the paint-by-numbers kit. However, the price of the kit is very expensive. For this reason, paint-by-numbers worksheets are the most widely used because it is a more profitable option.
How Does Paint by Number Sheets Help Reduce Stress?
Paint-by-number worksheets are a tool that can help you and your kids reduce stress. Why? That's because the sheets require you to concentrate. If you concentrate on those activities, you can reduce the negative feelings you feel.
Not only that, but painting by number can also make you avoid stress by making you feel more excited. You can be happier because you see the results of a beautiful painting. That's what can help you feel more satisfied and happy.
Painting by numbers helps you to relax. The reason is, the process of painting is a pleasant and relaxing meditation. So, you can avoid anxiety. By painting on those sheets, you will bring out all your thoughts and feelings.
For this reason, paint-by-numbers worksheets are a great way to take a break from your daily routine. It is a therapeutic activity that you need to do every day with your children.
How to Use Paint by Number Worksheets?
If you want to teach paint-by-number worksheets to children, you need to introduce some of the easiest steps to using them. You can also use blank pages from those sheets to write some important information related to lessons in class.
So, those sheets can not only be used for painting, but also for learning various subjects. Examples are numbers, words, letters, math calculations, and science. In addition, you can use the following steps to use the paint-by-number worksheets.
Download and print paint-by-number worksheets.

Then, add tables as you need in the blanks of the worksheets. It can help you to write down various important information related to children's subjects at school.

After that, ask the children to paint using the worksheets. Teach them to color certain areas according to the numbers written on the worksheets. They can color any area. So, the coloring process does not have to start from number 1.

When the children have finished coloring the worksheets, hang their paintings on the wall. They will be happy because their art can be seen by many people.
Are Paint by Number Worksheets Good for Classroom Learning?
Yes, paint-by-number sheets are great for classroom learning. That's because those worksheets help children to improve their memory skills. Paint by Numbers worksheets activates the visual cortex in the brain so that children's memory becomes better.
Based on Maslow's Hierarchy of Needs Theory, peace and security are the most important things for humans and paint-by-number worksheets provide that. That's what makes painting by numbers make the brain produce chemical compounds that have a happy effect on humans.
If children are happy, they will be able to learn well. They will also be able to understand various explanations from the teacher. Therefore, you can give those worksheets to children to motivate them to do learning in class.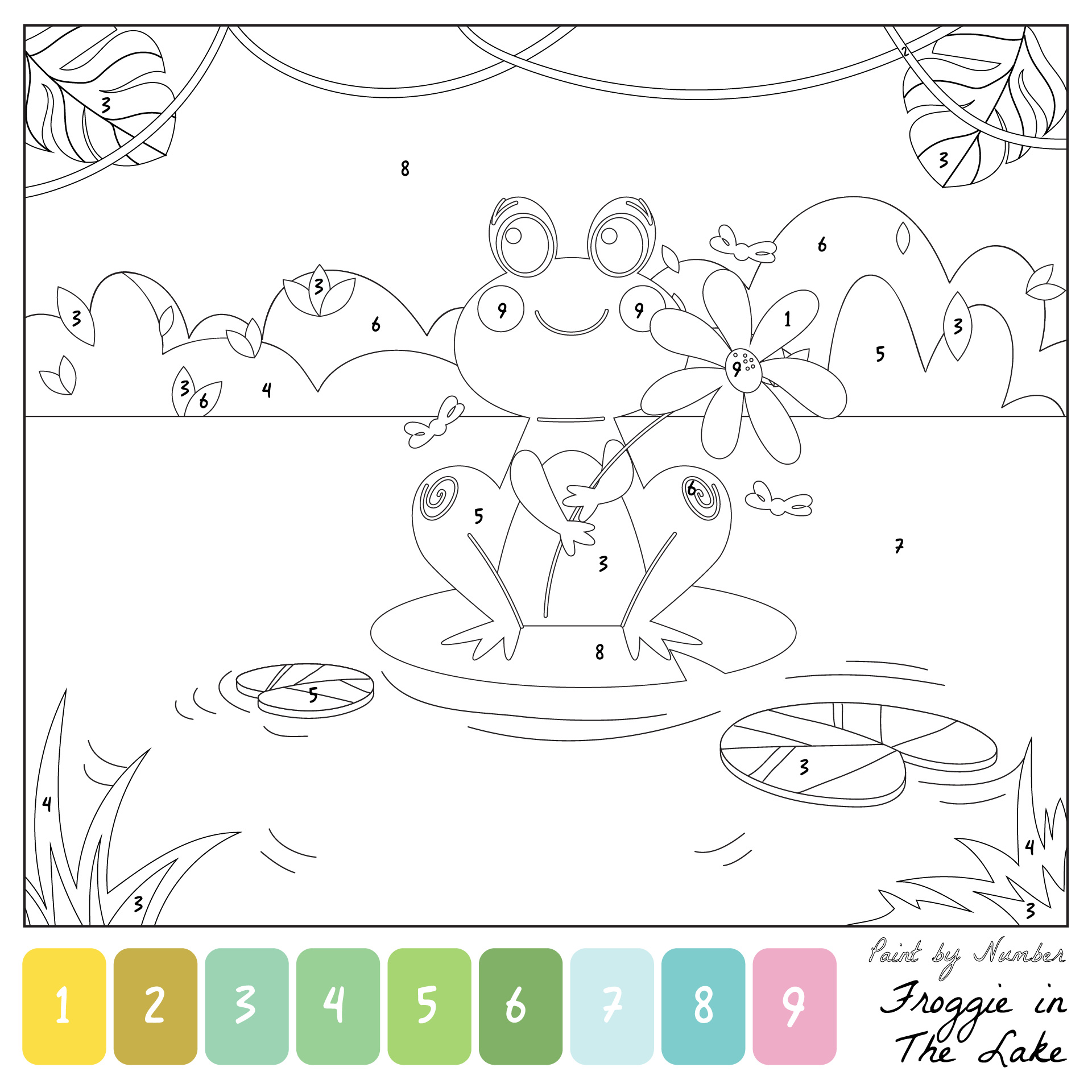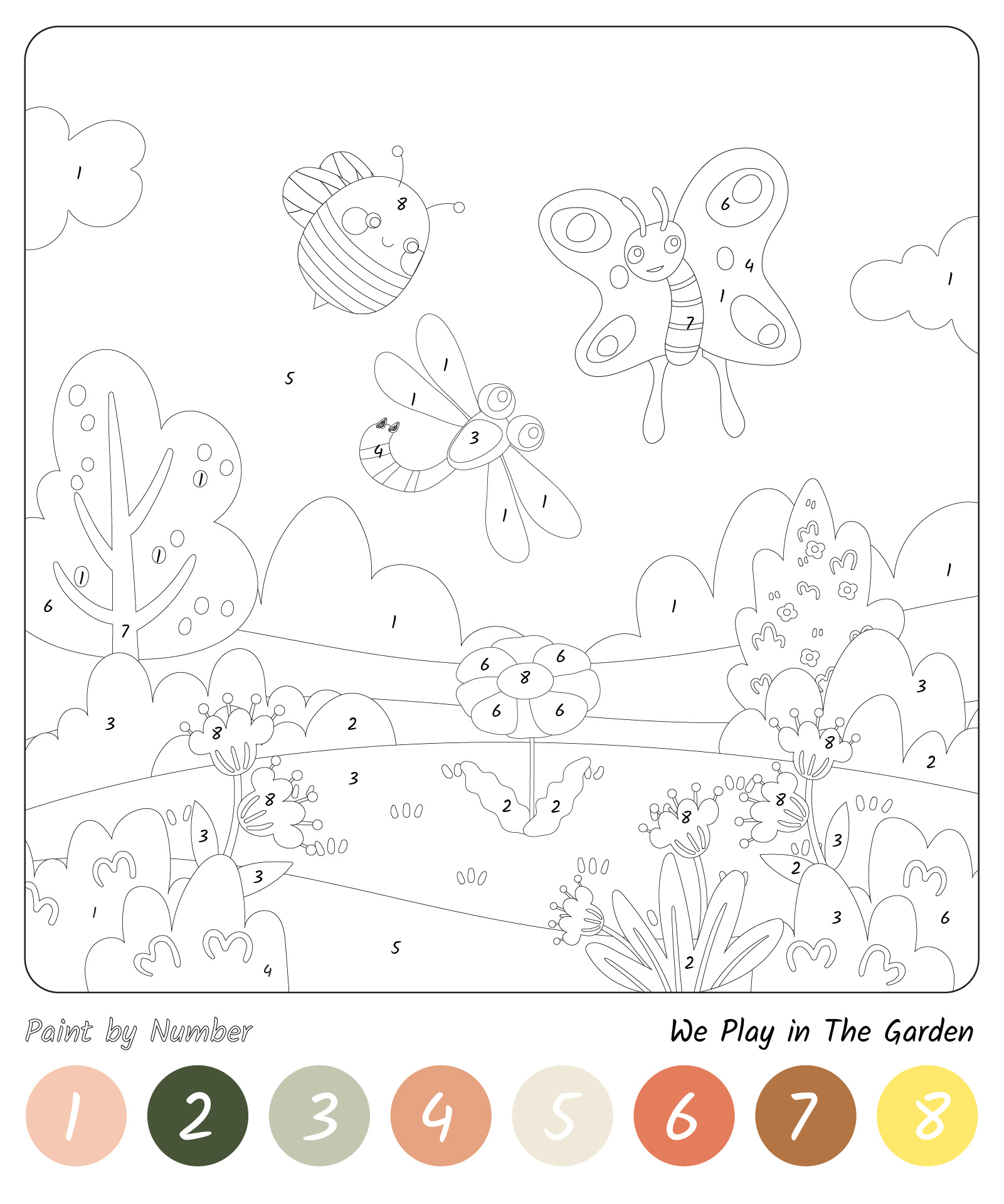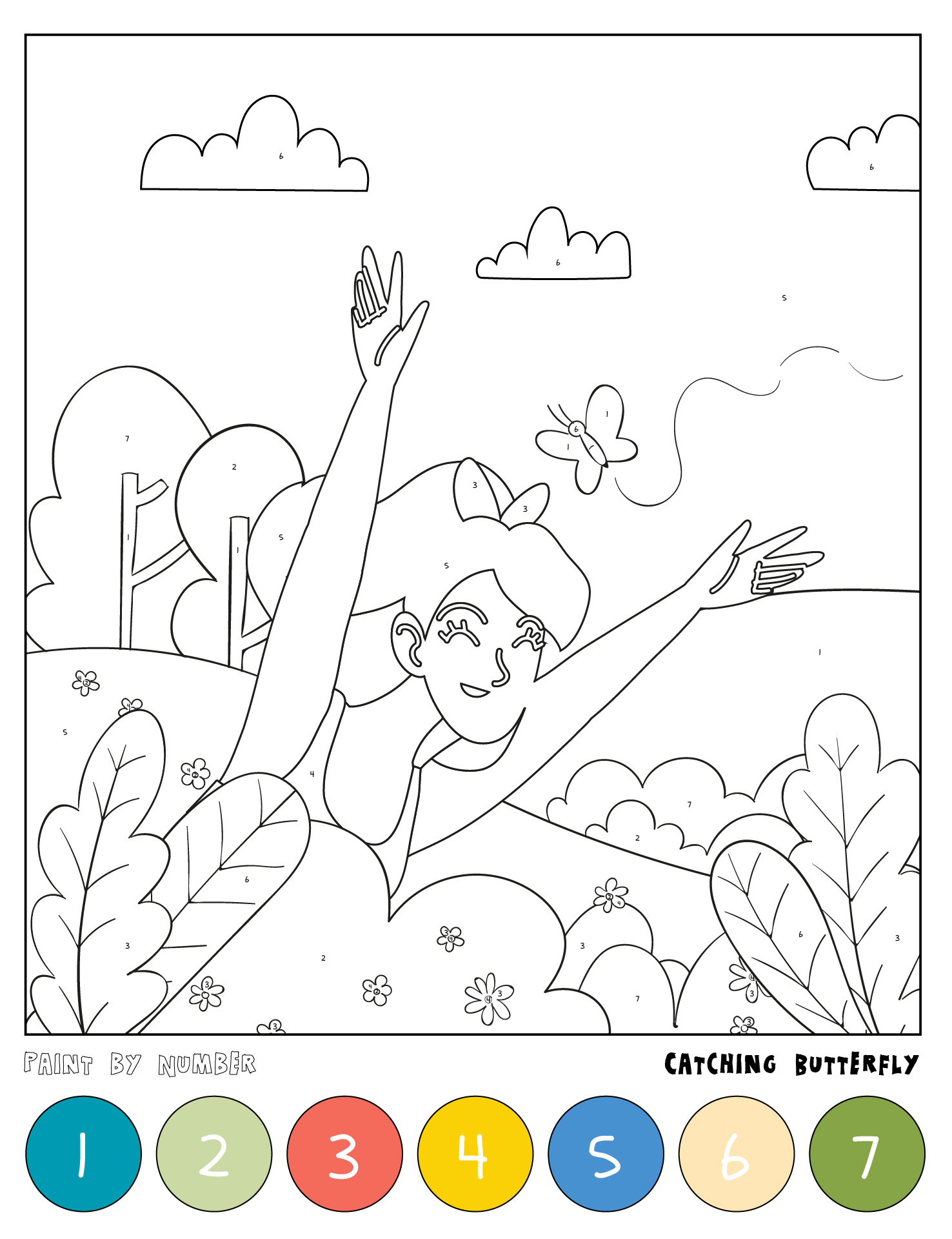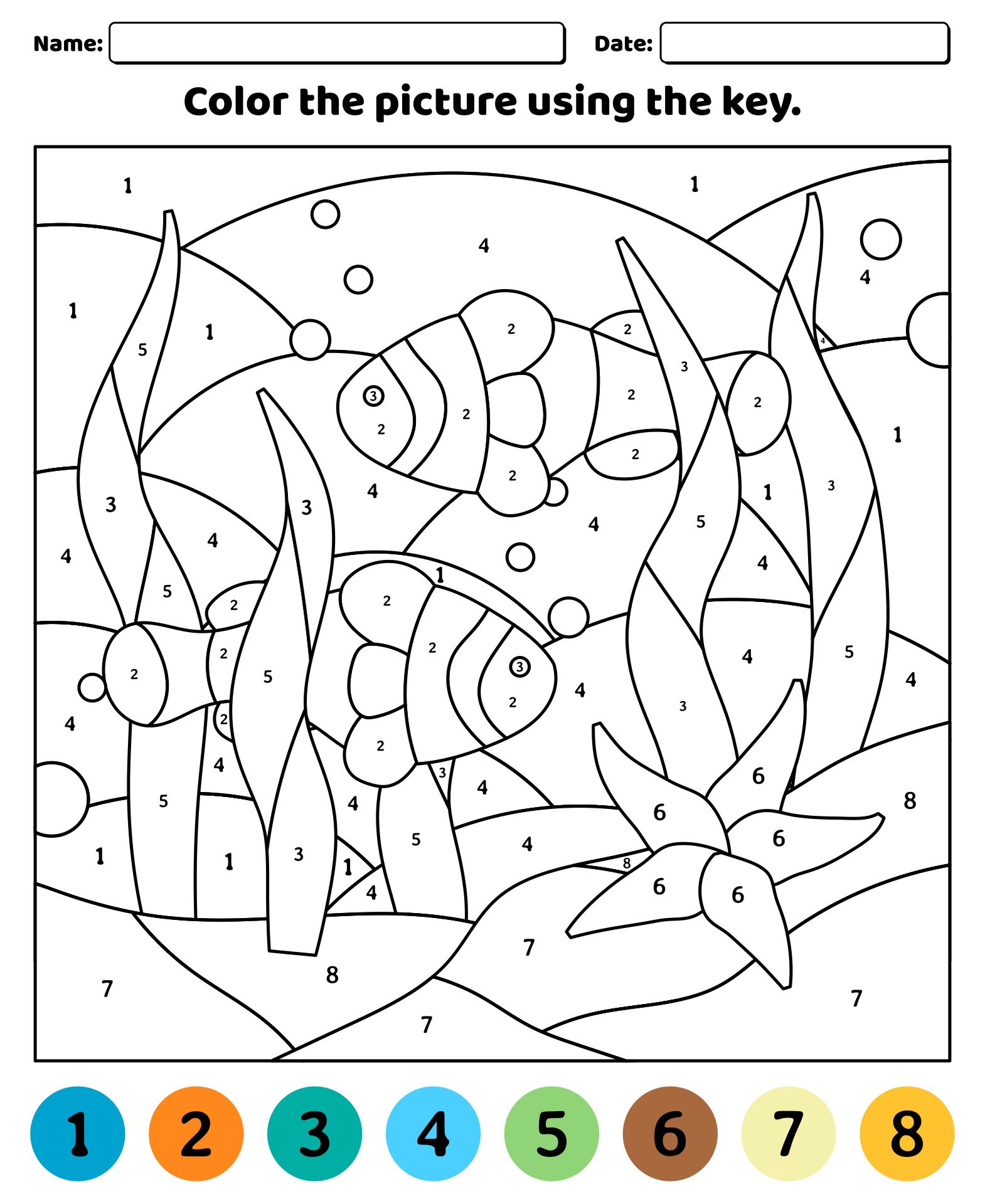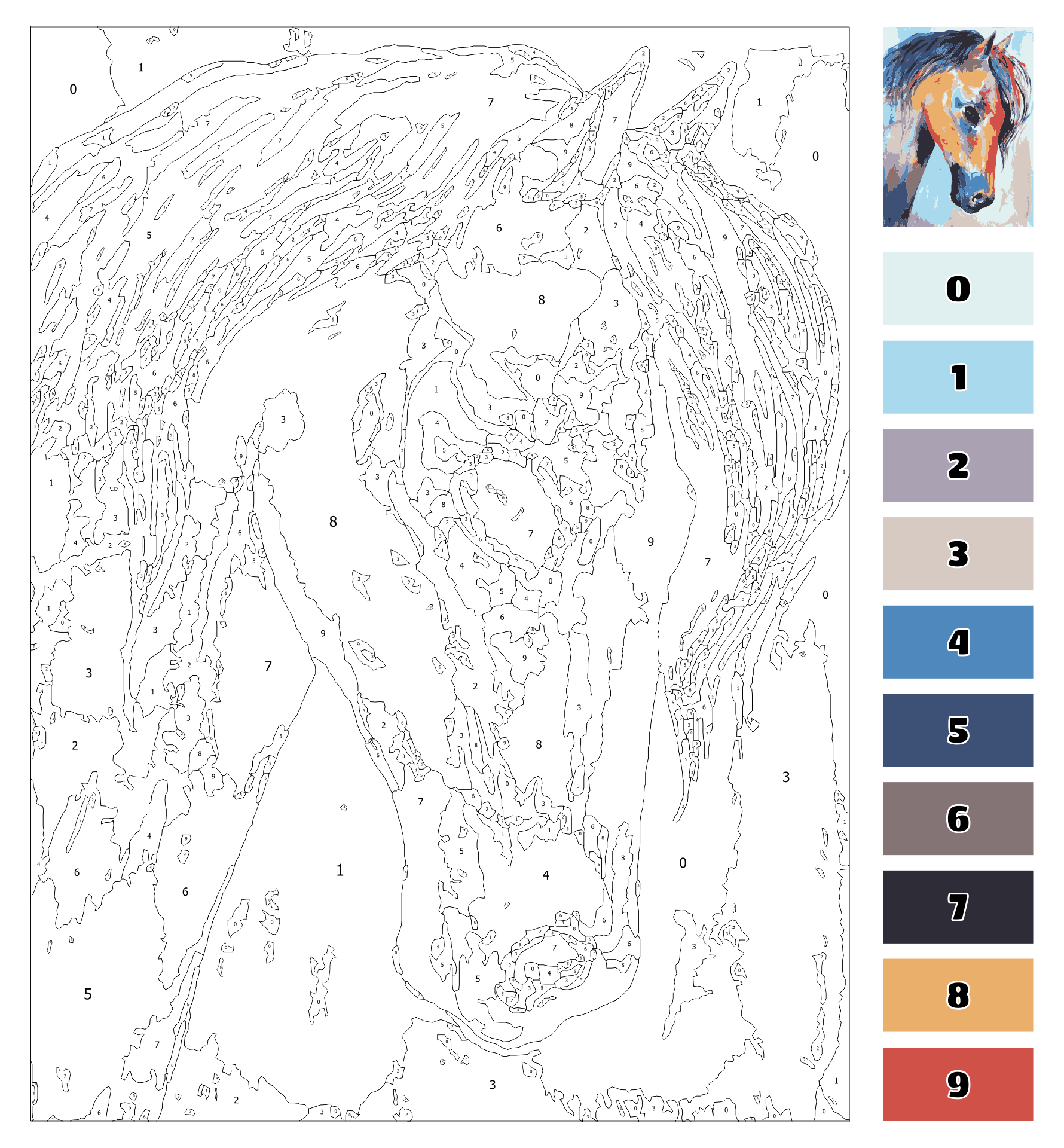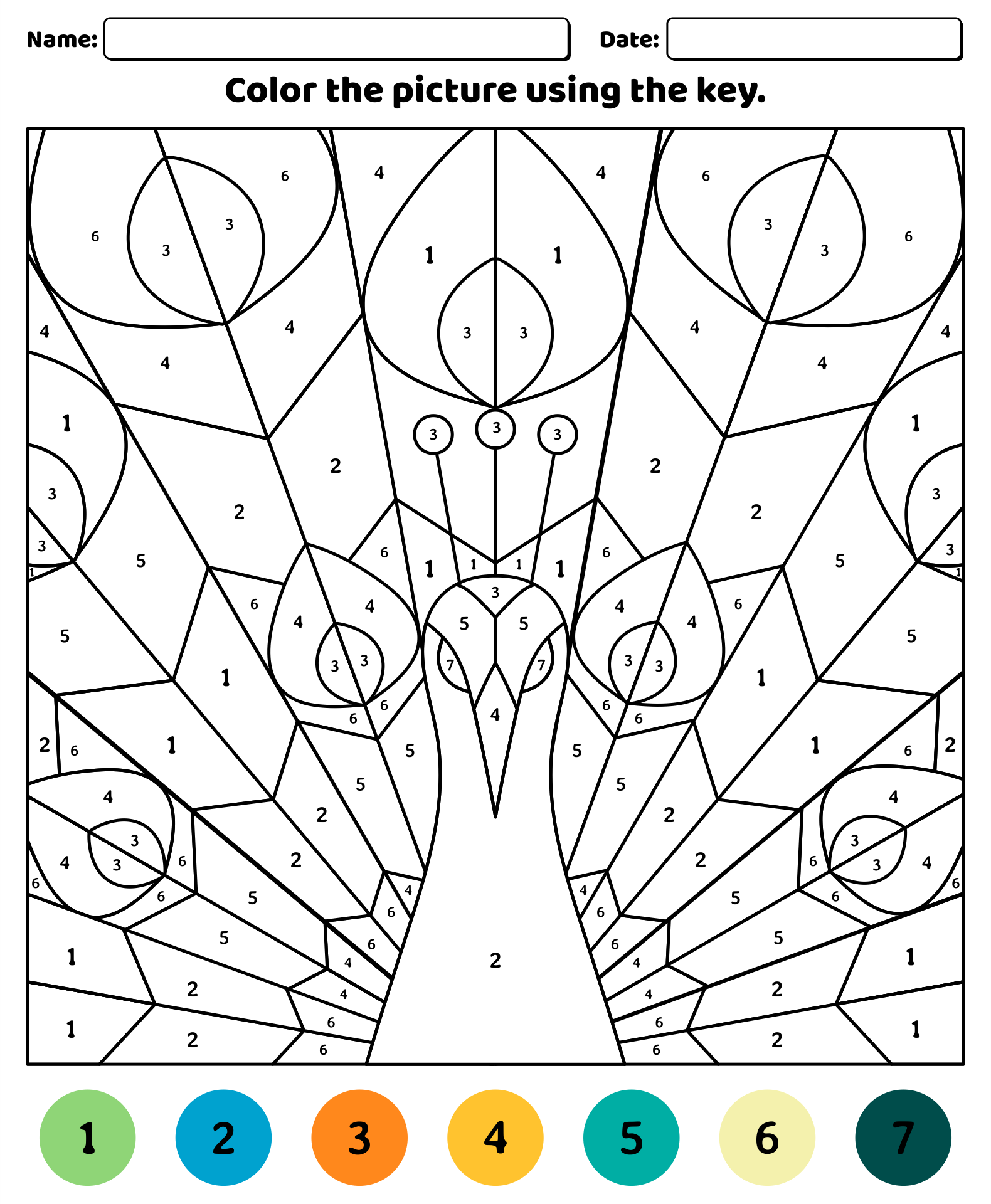 What are the Benefits of Paint by Numbers for Kids?
Paint by number provides many benefits for children. For this reason, many schools use paint-by-number worksheets as a learning tool. Moreover, those worksheets are easy to integrate with other activities so those worksheets are very helpful for teachers.
If you teach paint-by-number worksheets to children, there are many benefits for children. Here are some of them.
Boosts Creativity: The main benefit that will get when learning paint by numbers is creativity. Yes, paint-by-number worksheets help to increase children's creativity. So, they are not only busy coloring but also learning various shapes and patterns. That's what can make them have a lot of creative ideas.


Hand and Eye Coordination: When using the worksheets, children must match numbers and colors. It makes the children have to concentrate. Because of that, children can have good hand-eye coordination skills.


Create Bonding: Paint-by-number worksheets also help children to make friends with others. However, children can get the benefits if you let them use paint-by-number worksheets with other children. With collaboration, children will interact with other children. That helps them learn teamwork and the process of painting properly.


Count: Because there are many numbers on the worksheets, children can learn to recognize numbers and count. Therefore, you need to teach paint-by-number worksheets to children from an early age.


Color Coordination: Children can also recognize various types of colors through the paint-by-number worksheets. They will be able to determine a good color combination. Therefore, let them be creative with the worksheet.


Increase Confidence

: Paint by number activity is one activity that helps children to feel more confident. The reason is, children can recognize numbers and color pictures. It makes them feel proud of themselves. It has a positive impact on children's self-confidence.