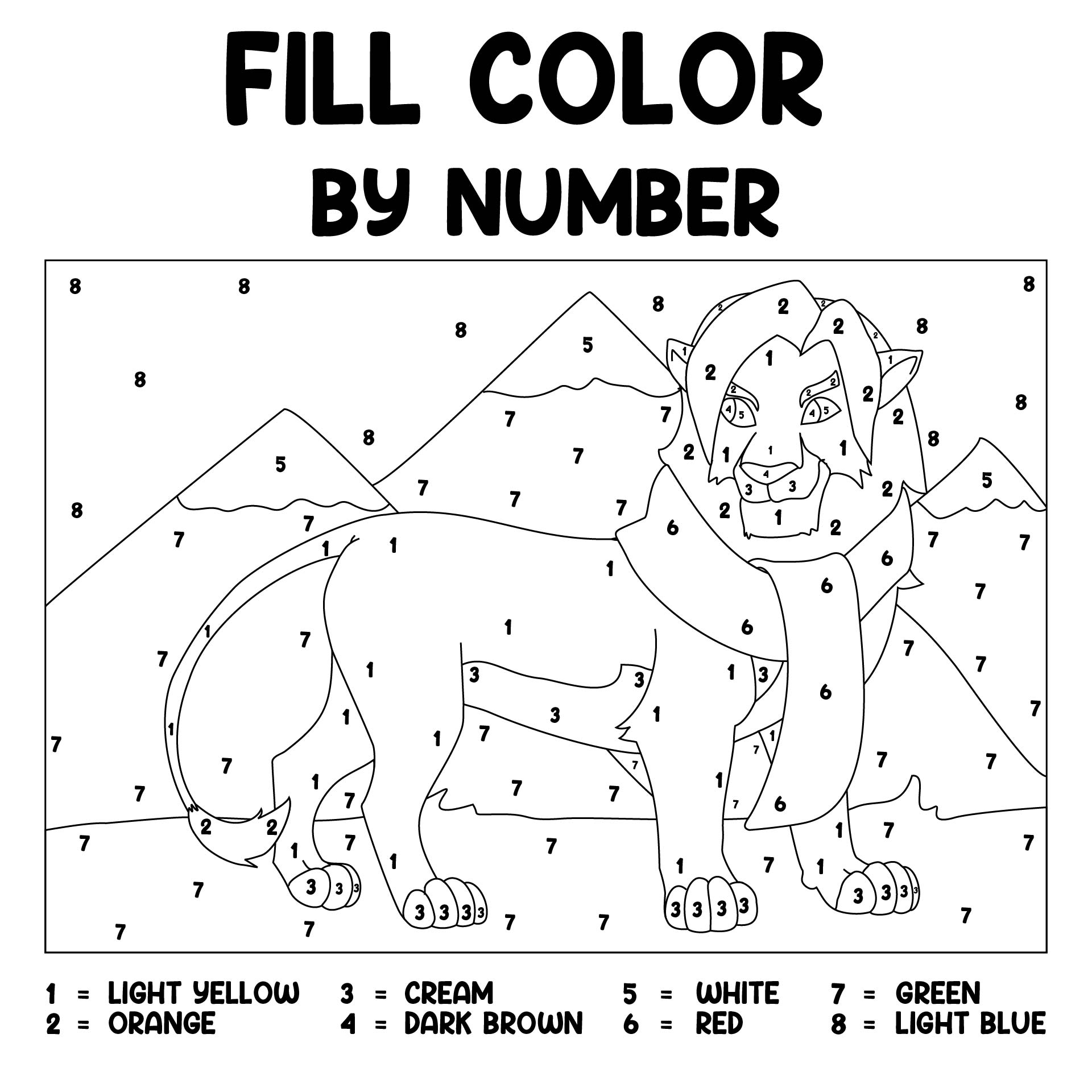 How entertaining is the color-by-number activity?
For children, it is the ideal method for getting through the wintertime slump. In light of the fact that winter has arrived and that it will soon begin to snow, you will need to come up with some artful and enjoyable child-friendly activities.
Winter color-by-number activities can keep your children occupied. These activities are not just entertaining and simple, but they also assist in number recognition, color memorization, and the development of your children's fine motor skills.
Children of all ages love to color, which is a common popular activity. Your students will enjoy doing this winter math throughout the colder months. Even first graders, Pre-K students, toddlers, and preschoolers can participate in this project.
These can be used as an addition to the homeschool curriculum by parents and teachers as a winter math center. These enjoyable and useful winter activities may also be obtained at no cost. Additionally, this task aids in improving your child's math abilities.
How can I color a printed number sheet?
If you are a beginner to this activity, using these guidelines will make it easier for you to complete your color-by-number worksheet.
Coloring supplies like crayons, colored pencils, and other such items, as well as printable color-by-number pages, are the first things you should have ready. Regarding the printable design, you can choose from a wide range of options, including cute characters, animals, foods, and more.
Next, in regard to the steps, every worksheet's top row of crayons has a distinct set of numbers. The number beside each crayon should be identified by your kids. The correct color is then labeled on each crayon. For instance, the number 20 is written on the label of the crayon red. You must therefore color the worksheet's section marked as 20 red.
Your kid must select the proper color for the given number before coloring the right space. That demonstrates how easy and enjoyable this hobby is. Aside from improving their ability to recognize colors and numbers, choosing the right colors also improved their hand-eye coordination and problem-solving skills.
You can aid your kid in learning to read if they are not yet able to. Simply fill in the crayon with the correct color on top of the page. They are able to quickly compare the number to the colors in this way, even if they are unable to recognize the colors. Therefore, kids will learn how to be good workers and color the worksheets on their own by engaging in this activity.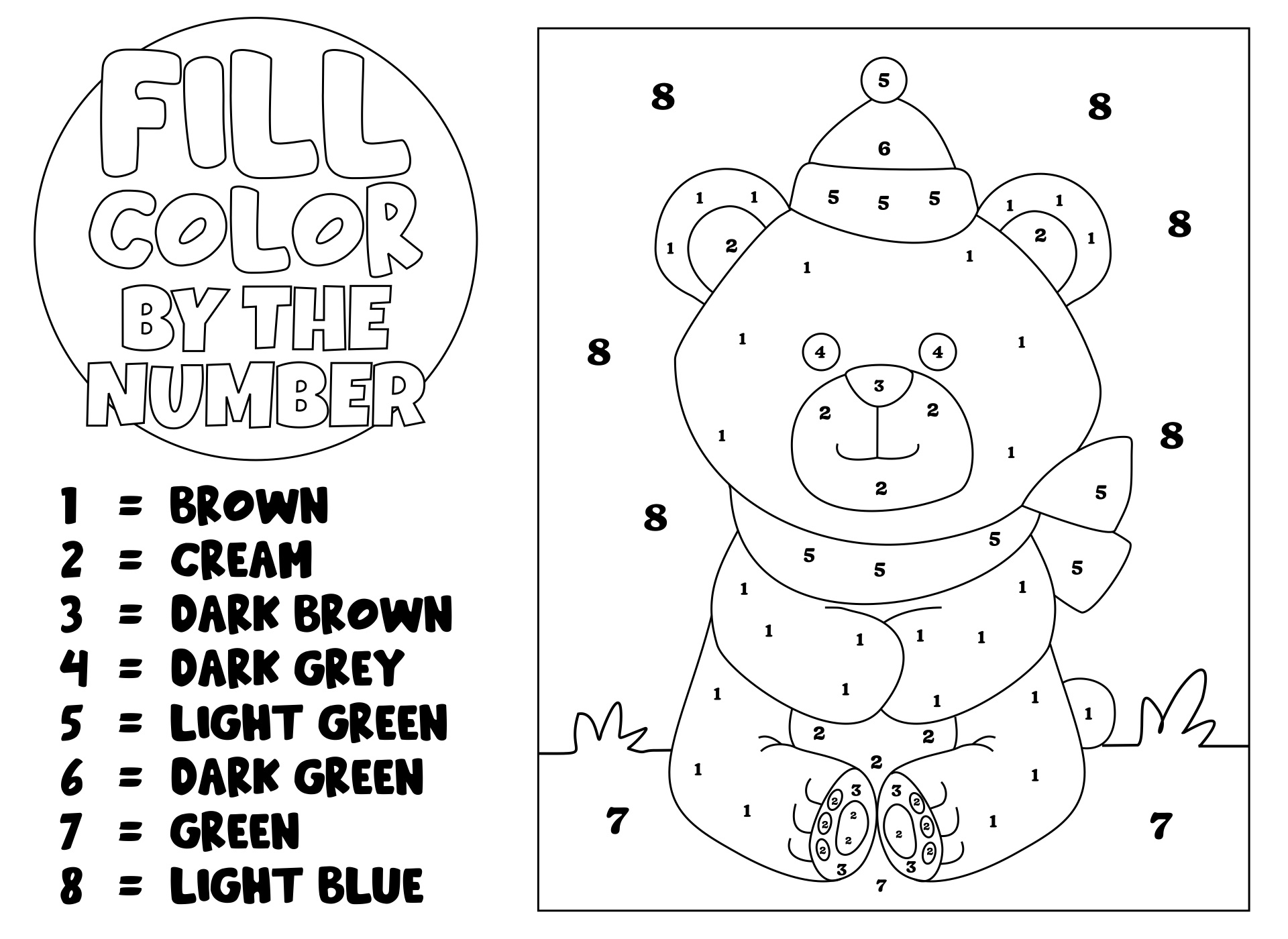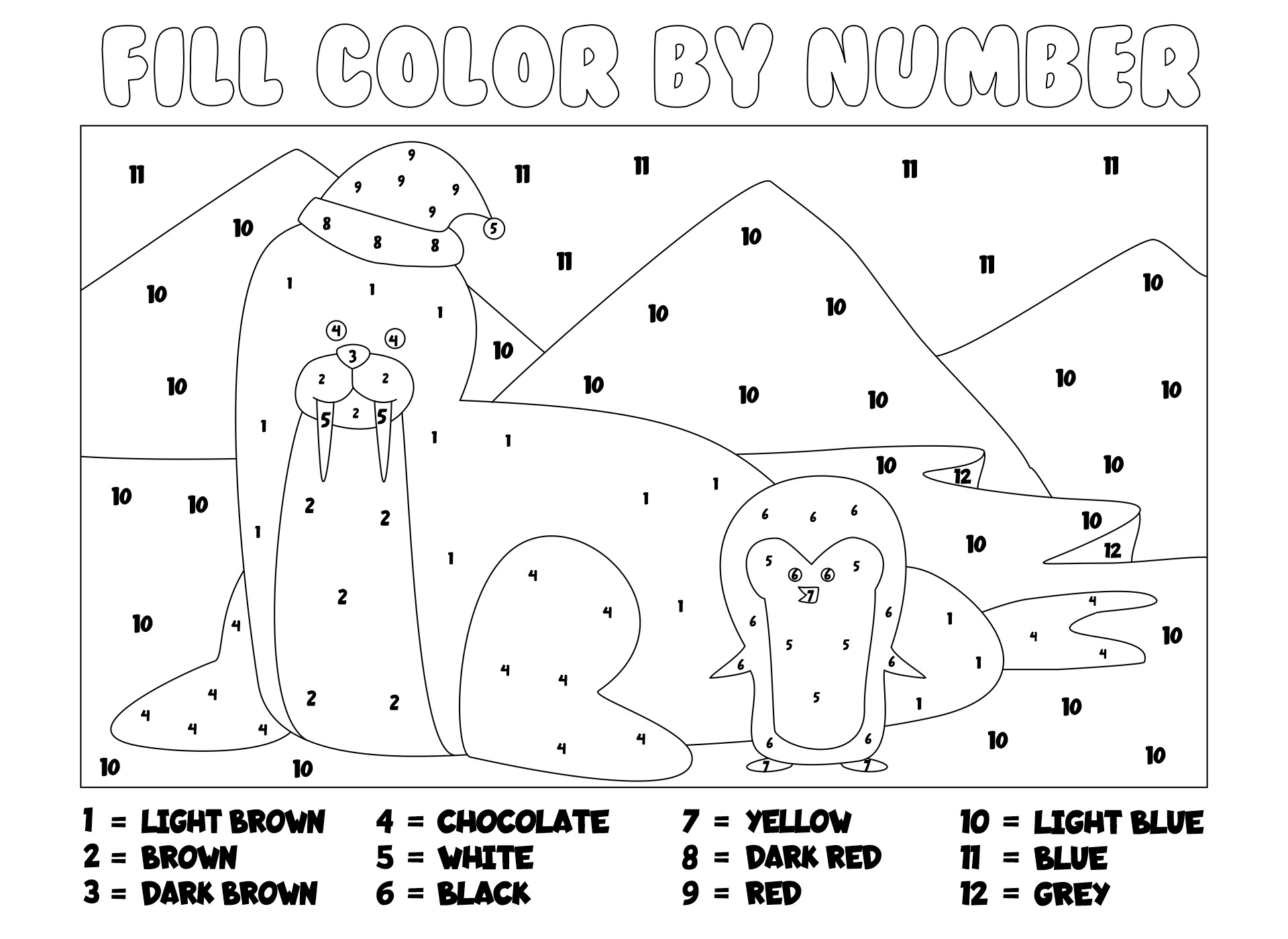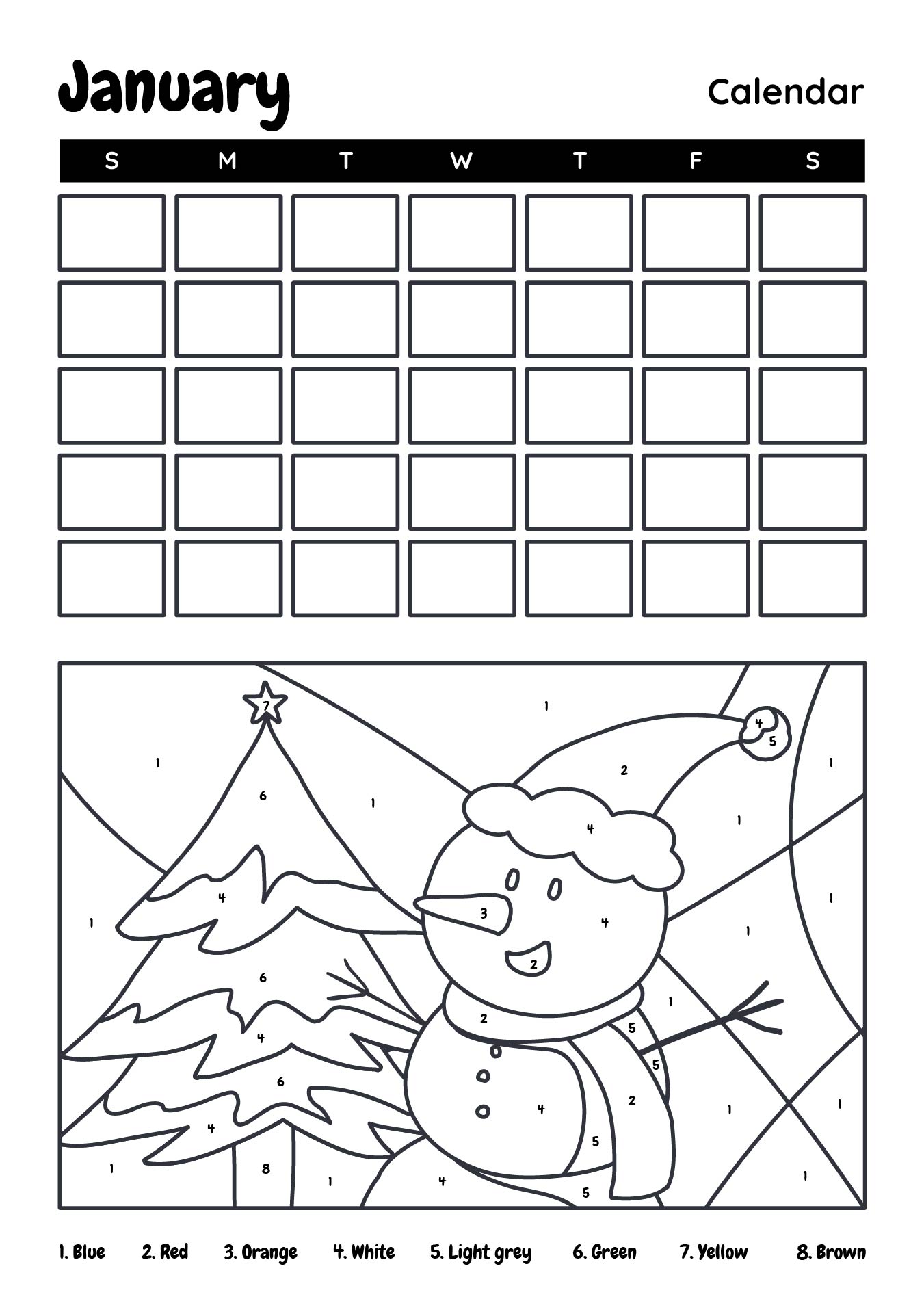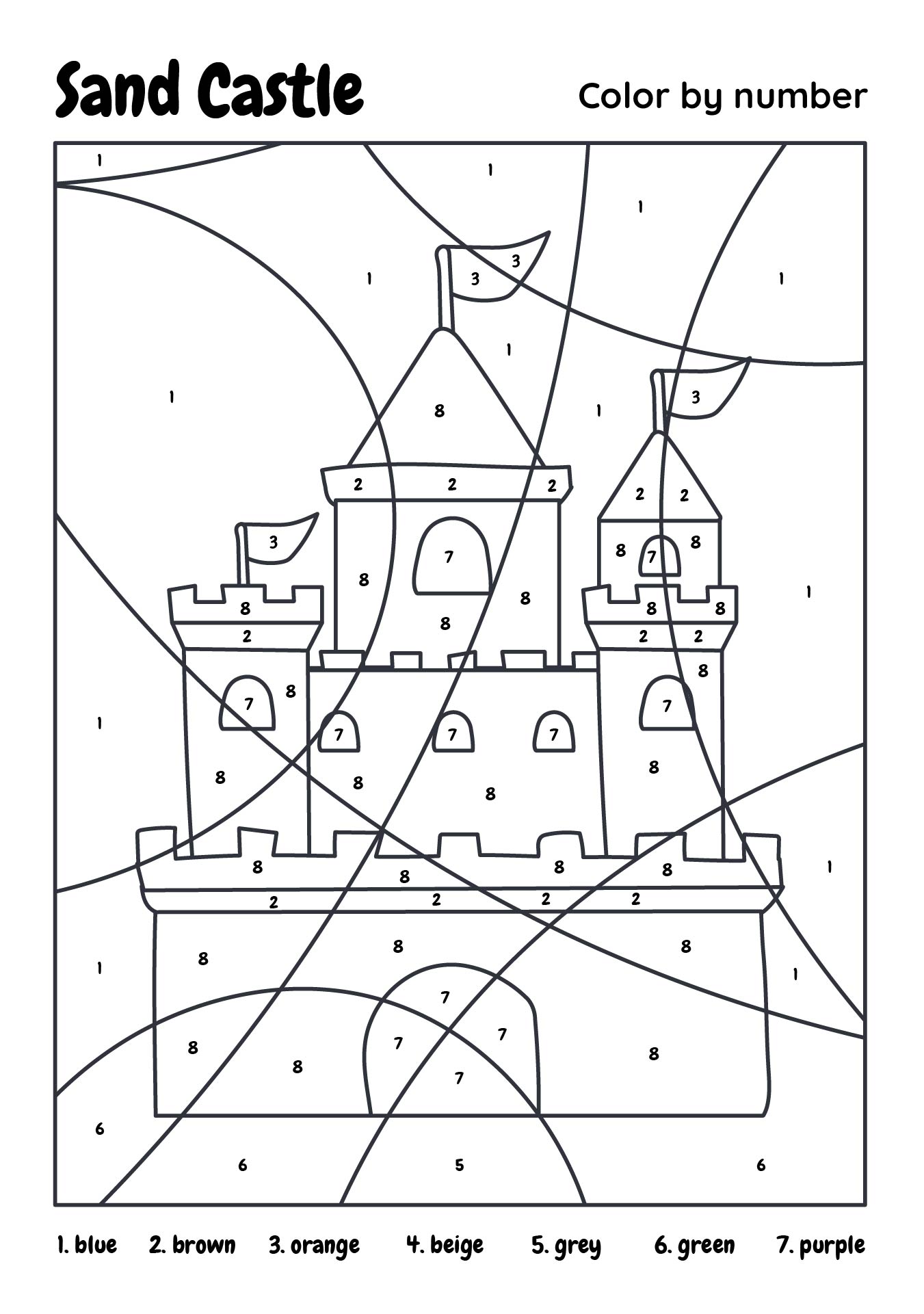 What are some things to keep in mind when using colored pencils to color?
Since coloring offers a challenge when using colored pencils because of their waxy substance, it appears that these techniques will be helpful for you if you enjoy coloring with colored pencils.
The pencil should be held sideways so that the paper is in touch with the largest possible portion of the tip. With this position, you have the ability to apply a really light base coat of color, which you may then build up until the preferred color is produced. Additionally, it reduces unattractive lines and permits smooth coloring.
Learn the technique of burnishing. In order to diffuse colors and reduce the visibility of pencil strokes, utilize a light, white blender or a paper stump tool. You'll have greater control and this will operate more effectively than your thumb.
Resist the urge to utilize black and white when highlighting and shadowing. An image may look dull if you only use black and white for shadow and highlight purposes. Warmer highlights are produced by very pale golds and yellows, while darker purples, indigo, and blues create deeper shadows.
When using your eraser, blot rather than rub. Adding color to the page as opposed to erasing it. Apply a kneaded eraser to the spot, and then slowly peel it off.
Why do kids love colored pencils so much?
One of the most exciting and practical tools for drawing and coloring is colored pencils. Your children can make an artwork by themselves with just a few beautiful colors and drawing paper in hand. As you might know, using colored pencils enhances the artwork's precision and focus on detail, producing results that are unrivaled.
Compared to other creative mediums, this one allows for greater expressiveness because it is so excellent at building up color, especially when using watercolor pencils. To achieve a variety of looks and colors, press them down on the paper more firmly or less firmly. The greatest aspect of utilizing them is their complete ease of use and convenience, in addition to other benefits.
Anywhere and at any moment, you may effortlessly begin to draw. Their ease in combining colors with other mediums, like markers, etc., is also another feature that contributes to their popularity.