How to Exploring Color Theory through Color by Number for Kindergarten?
Color is a fundamental element of art and design, and introducing the concept of color theory to kindergarteners can be an enriching and imaginative educational experience. Color theory explores the relationships and combinations of colors, helping children develop an understanding of how colors work together harmoniously.
One engaging way to introduce color theory to kindergarteners is through color by number activities. These activities not only spark creativity but also lay the foundation for a deeper appreciation of colors and their interactions.
The Basics of Color Theory
Imagine a world without colors – a dull and monotonous existence where the vibrancy of life is replaced by a stark, colorless void. Fortunately, we are surrounded by a rich tapestry of colors that evoke emotions, create moods, and paint the canvas of our lives in hues both subtle and striking. But have you ever wondered how colors come together to form harmonious compositions that captivate our senses?
Color theory is a visual language that explores how colors interact, how they are created, and the emotional responses they evoke. For kindergarteners, learning about color theory might begin with the primary colors: red, blue, and yellow. These primary colors are the building blocks for all other colors. By mixing primary colors, children can create secondary colors such as green, orange, and purple. This simple concept serves as the foundation for understanding color relationships and harmony.
Understanding Color Harmony
Color harmony involves the arrangement of colors in a way that is visually pleasing and balanced. It encompasses various concepts, including complementary, analogous, and triadic color schemes. While these terms may seem complex, they can be introduced to kindergarteners through hands-on activities like color by number.
Benefits of Teaching Color Harmony through Color by Number
Engagement and Creativity: Kindergarteners are naturally curious and imaginative. Color by number activities that incorporate color theory concepts can capture their attention and encourage them to experiment with different color combinations.

Visual Discrimination: Understanding color harmony requires the ability to differentiate between colors and recognize their relationships. Color by number exercises help kindergarteners refine their visual discrimination skills.

Critical Thinking: As children explore different color combinations to achieve harmony, they are engaging in critical thinking. They learn to make decisions based on visual outcomes and preferences.

Fine Motor Skills: Coloring within designated areas enhances fine motor skills, which are crucial for tasks like writing and drawing.

Cognitive Development: Learning about color theory fosters cognitive development by introducing kindergarteners to abstract concepts and encouraging them to think about how colors interact.
Color by Number and Color Theory
Color by number activities typically involve coloring designated areas of an image with specific colors corresponding to numbers. This concept can be extended to incorporate color theory principles. For instance, a color by number worksheet could feature a scene where complementary colors (colors opposite each other on the color wheel) are used to create a visually striking composition. By following the color key, children can apply color theory concepts while completing the activity.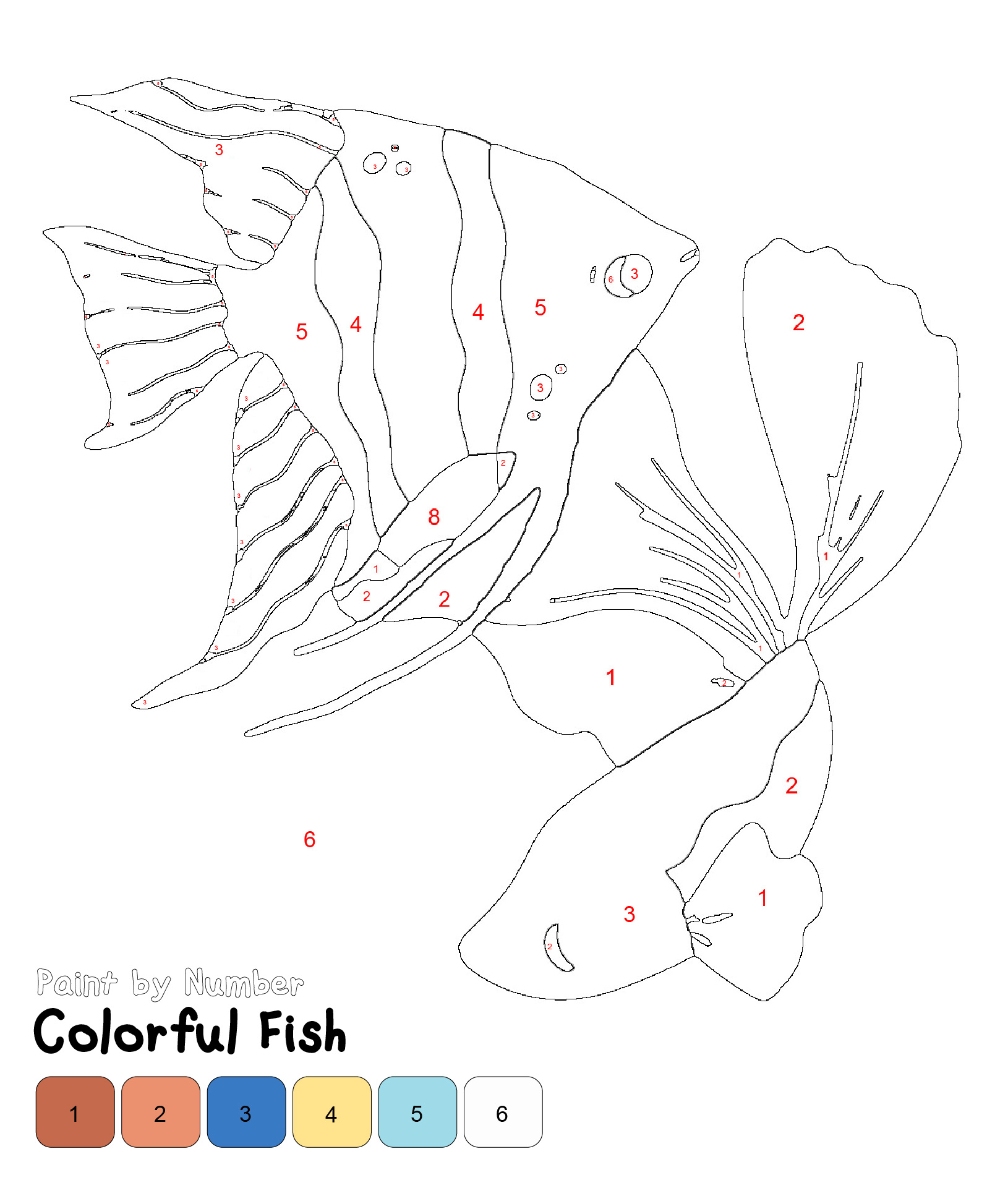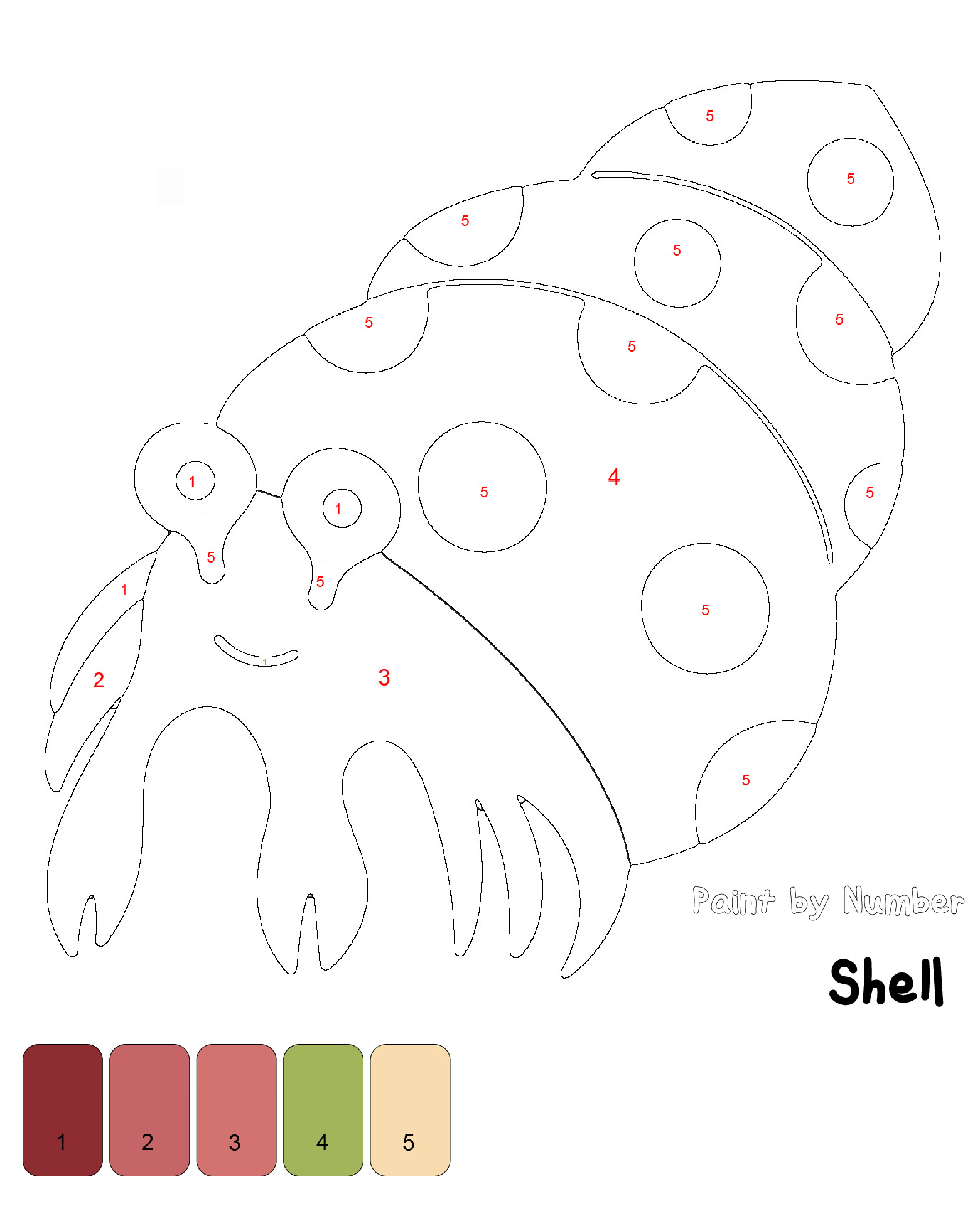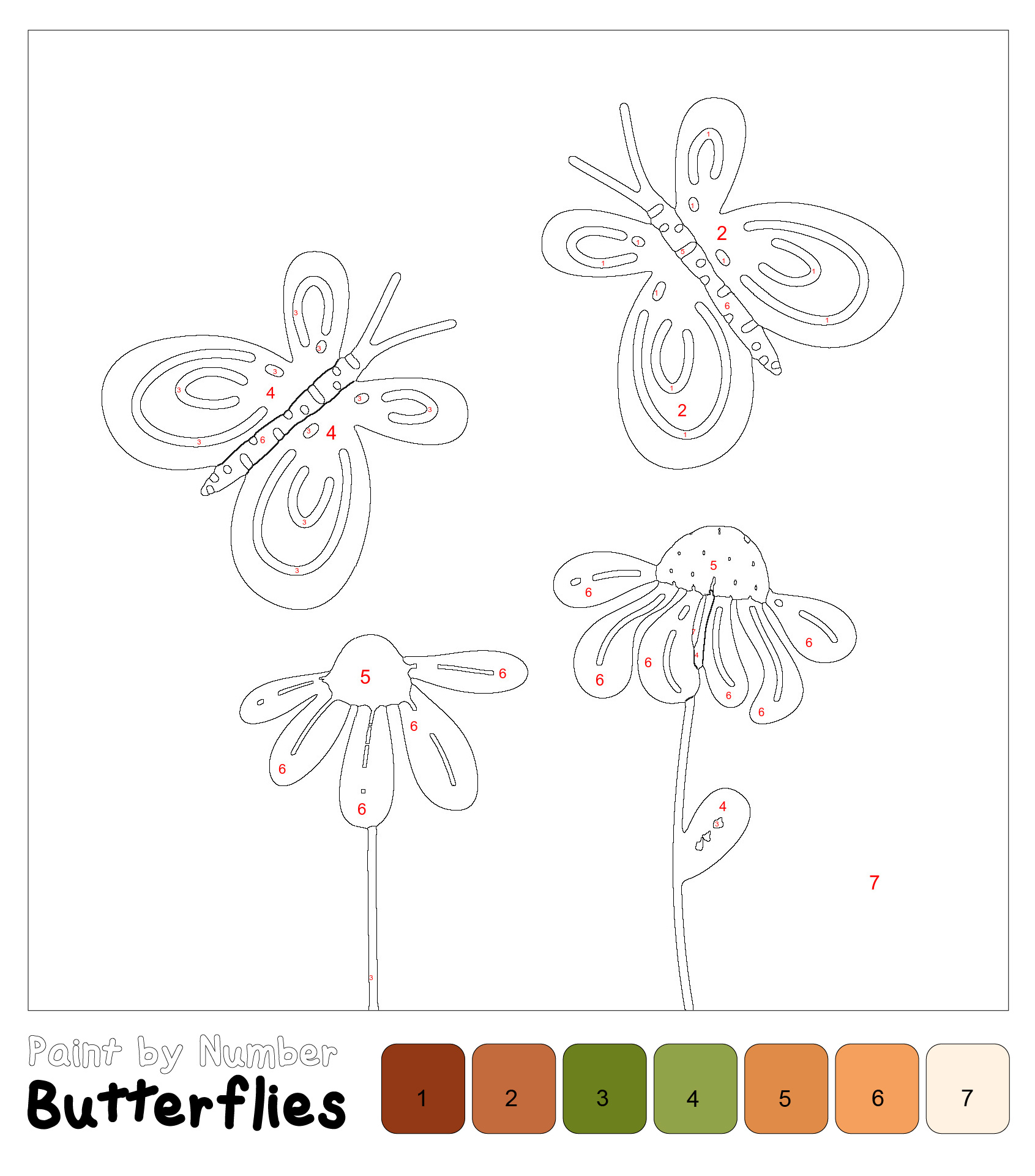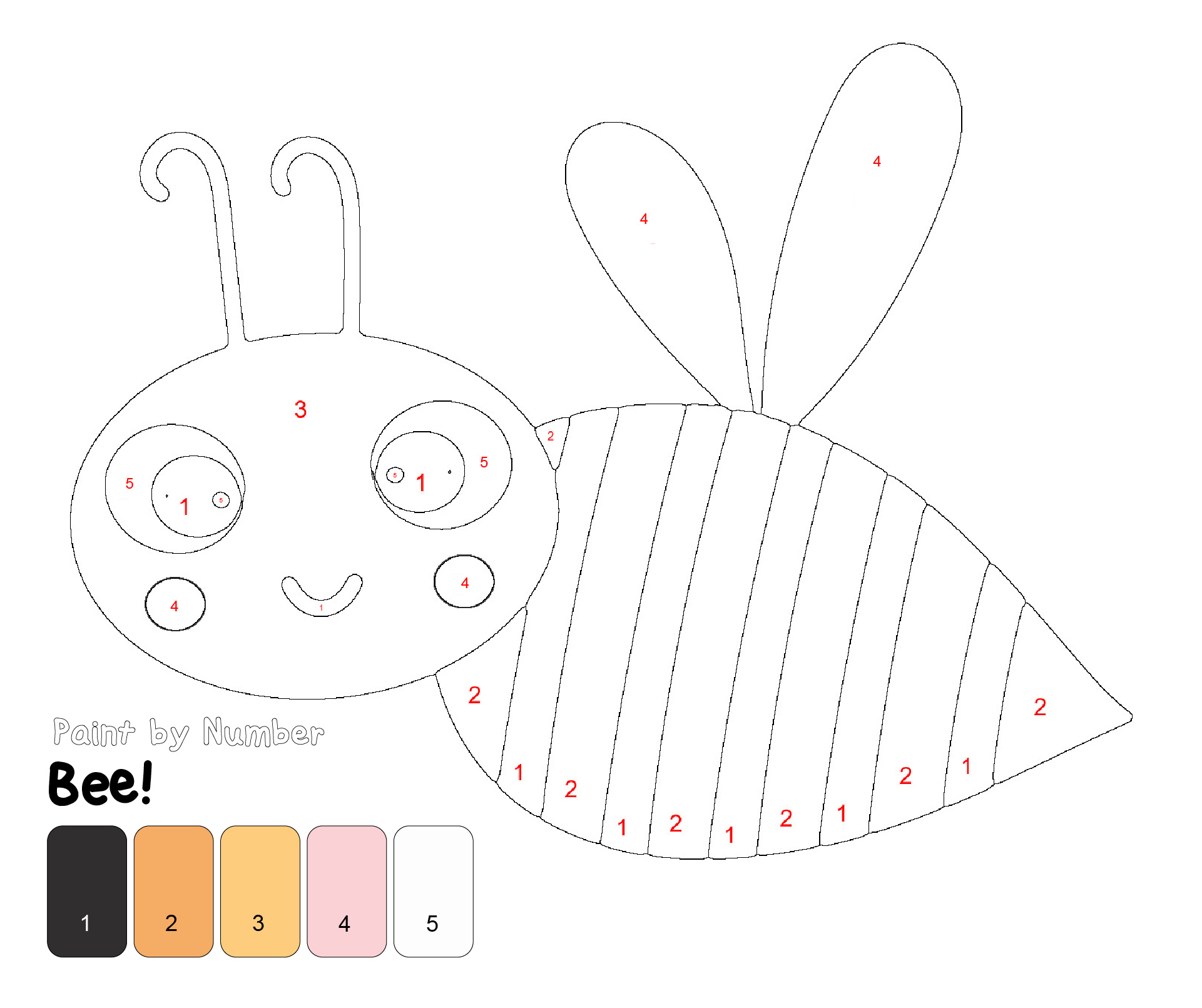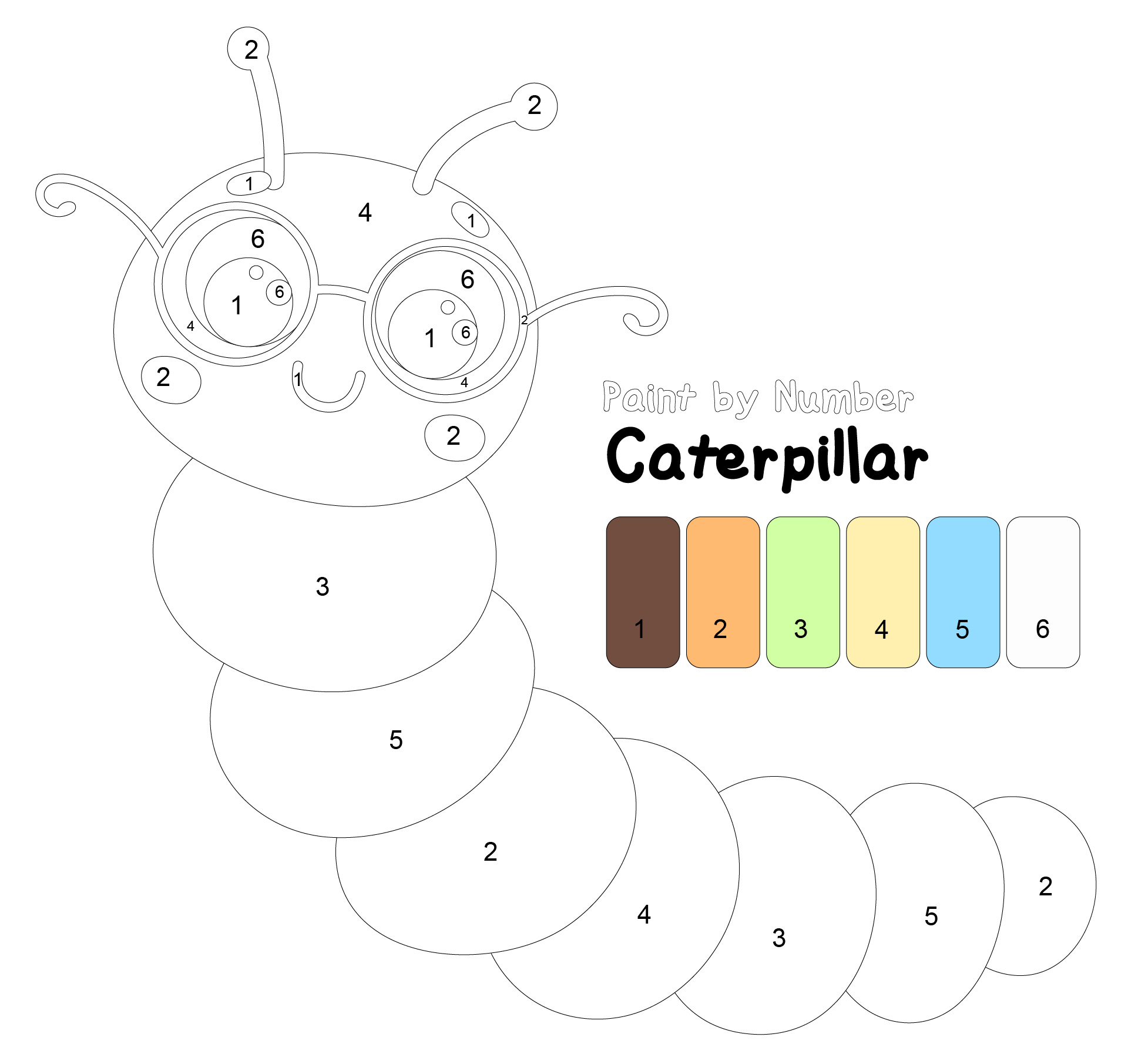 Implementation in the Kindergarten Classroom
Introducing color theory through color by number activities can be seamlessly integrated into the kindergarten curriculum. Educators can follow these steps to create an effective learning experience:
Concept Introduction: Begin by introducing the primary colors and explaining the concept of color mixing. Show kindergarteners how primary colors can be combined to create secondary colors.

Color Wheel Exploration: Present a simple color wheel and explain the basic color relationships, such as complementary and analogous colors. Use relatable examples, like pointing out everyday objects that exhibit these relationships.

Hands-On Activities: Provide color by number worksheets that incorporate color theory principles. For instance, a worksheet could feature a flower with petals of complementary colors, encouraging children to apply their knowledge.

Group Discussions: Engage kindergarteners in discussions about the colors they used and why they chose specific combinations. Encourage them to share their observations about how certain color combinations make them feel.

Artistic Expression: As children become comfortable with color theory concepts, encourage them to create their own color by number designs. This allows for creative expression while reinforcing color harmony principles.
Kindergarten is a crucial stage of development where children are eager to explore and learn. By introducing color theory through color by number activities, educators can tap into children's innate creativity while fostering an understanding of color relationships and harmony.
These activities not only provide a solid foundation for future artistic endeavors but also contribute to cognitive, motor, and critical thinking skills. Through the joyful act of coloring, kindergarteners embark on a colorful journey of discovery that enriches their artistic expression and overall educational experience.
---
More printable images tagged with: