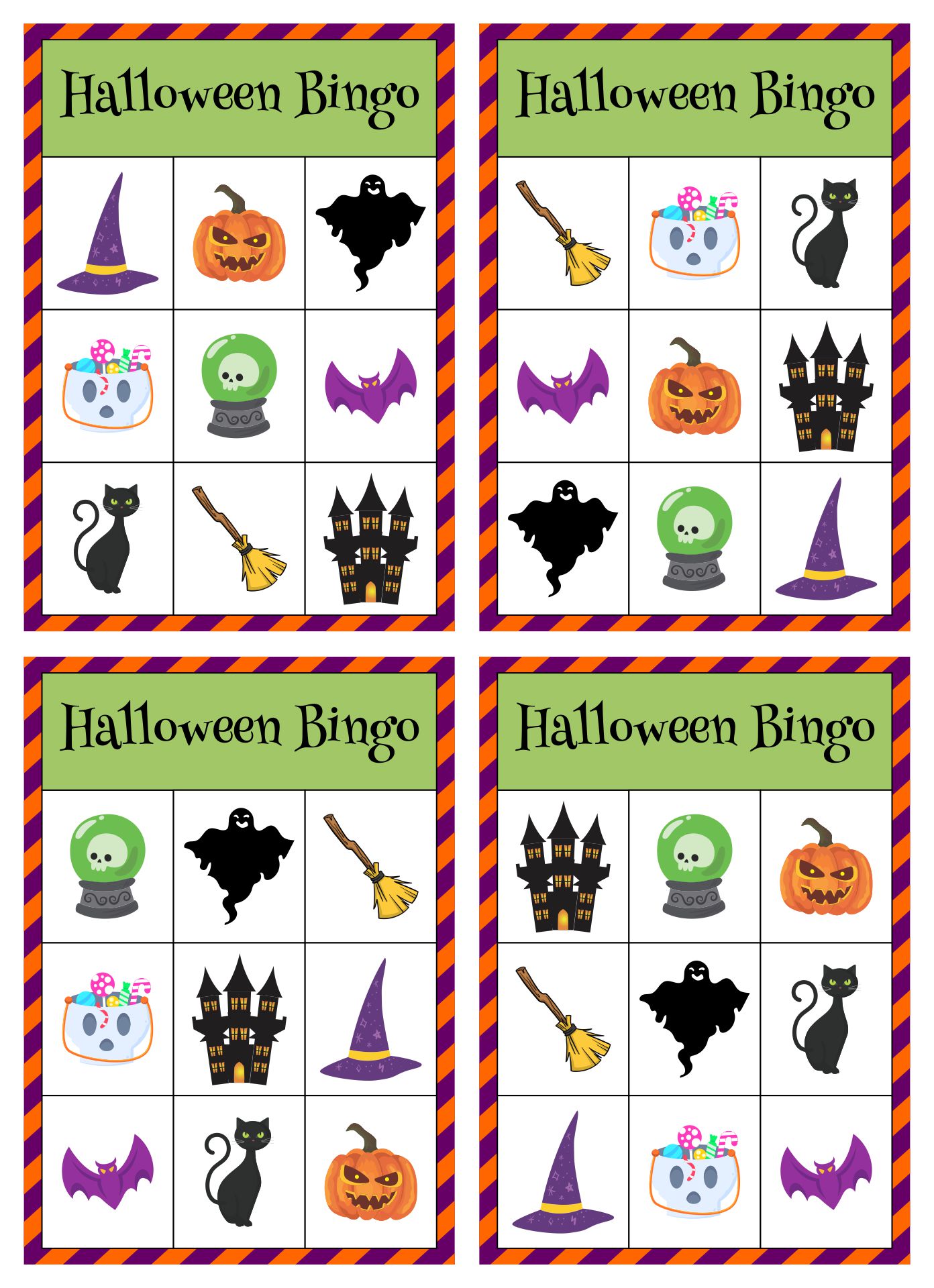 How to print Halloween bingo playing cards?
1. Get the templates for Halloween bingo playing cards
You are on the right source to get the printable bingo playing cards Halloween edition. Most of the cards, too, are free of charge. After saving the file, you can print them right away.
2. Choose the paper material
There are numerous textures for printing paper, especially to print these playing cards. By doing so, you can use the boards for the long term. A short tip, you can laminate the cards.
3. Colored vs. black and white playing cards
That's correct, you can print the playing cards in black and white or the colored ones. You might as well add colors to the pictures in the boxes, especially if you play this game with little kids.
What Halloween bingo playing cards for?
Basically, the Halloween bingo playing cards are the boards to put the bingo tokens. You will distribute the playing cards to all players. While you're wondering about the difference between calling cards, we will answer your inquiry.
They are totally different, but you need both of them. The calling cards are to draw the games as you will mark the box. Some people, too, choose to read the name of the pictures out loud.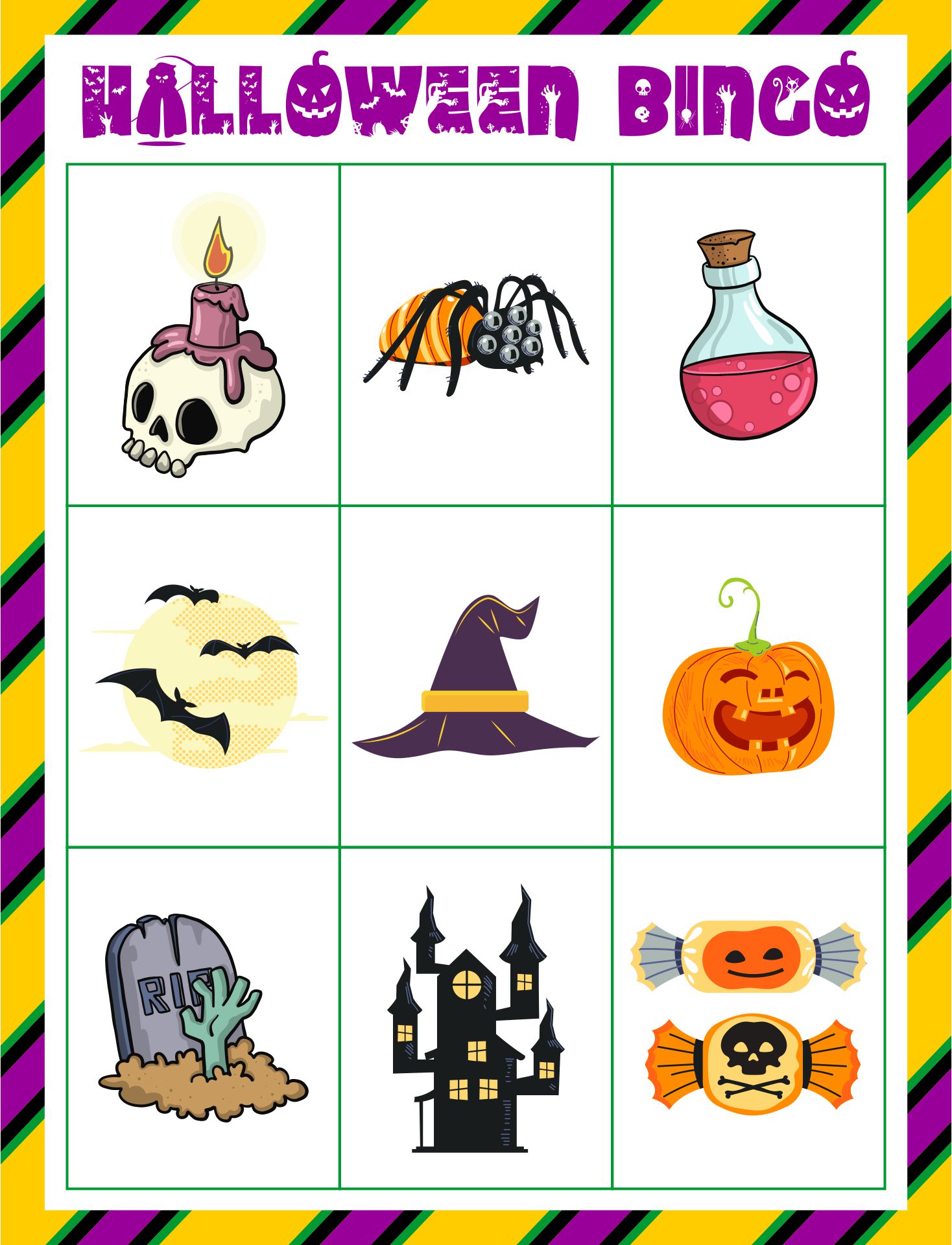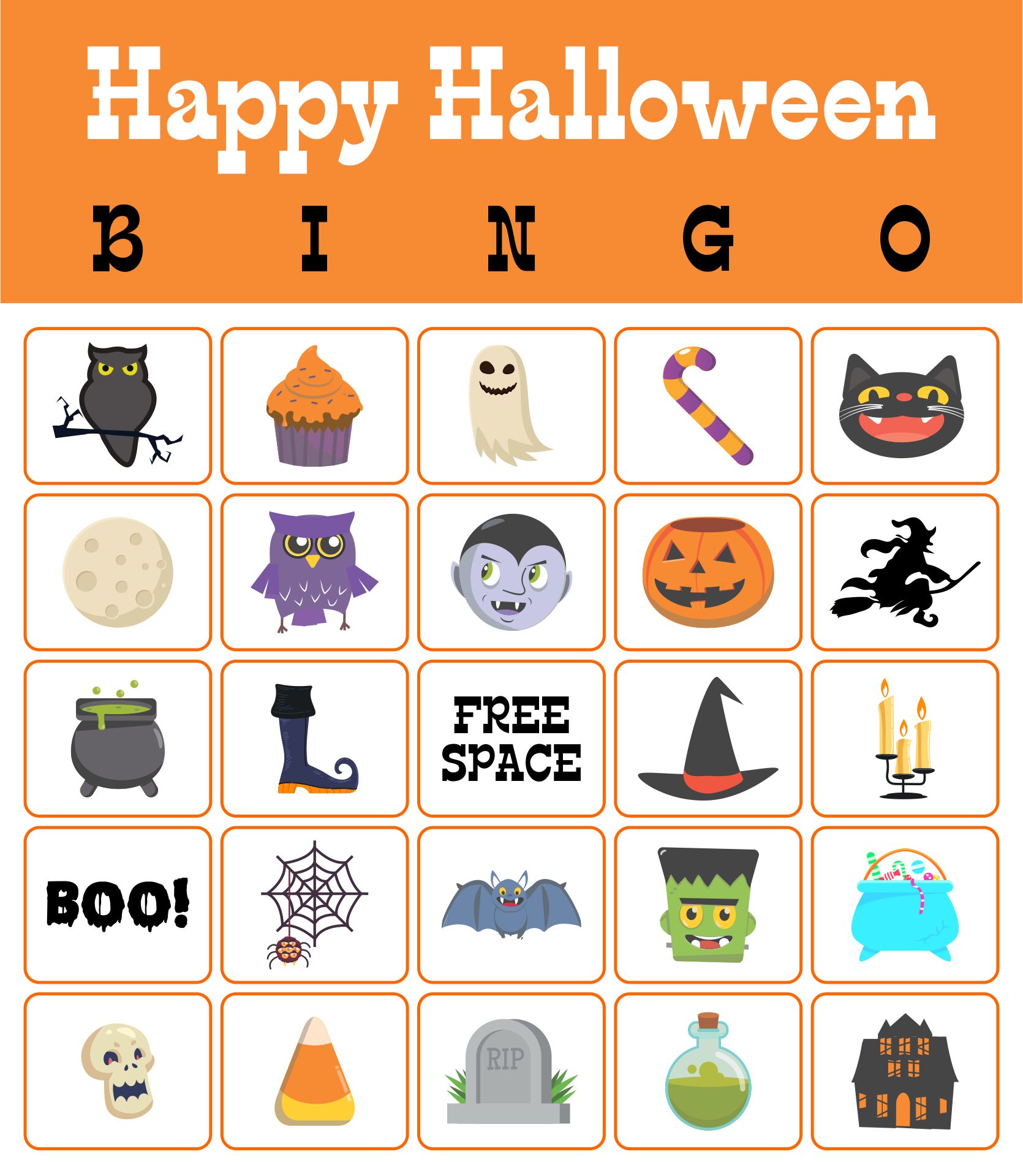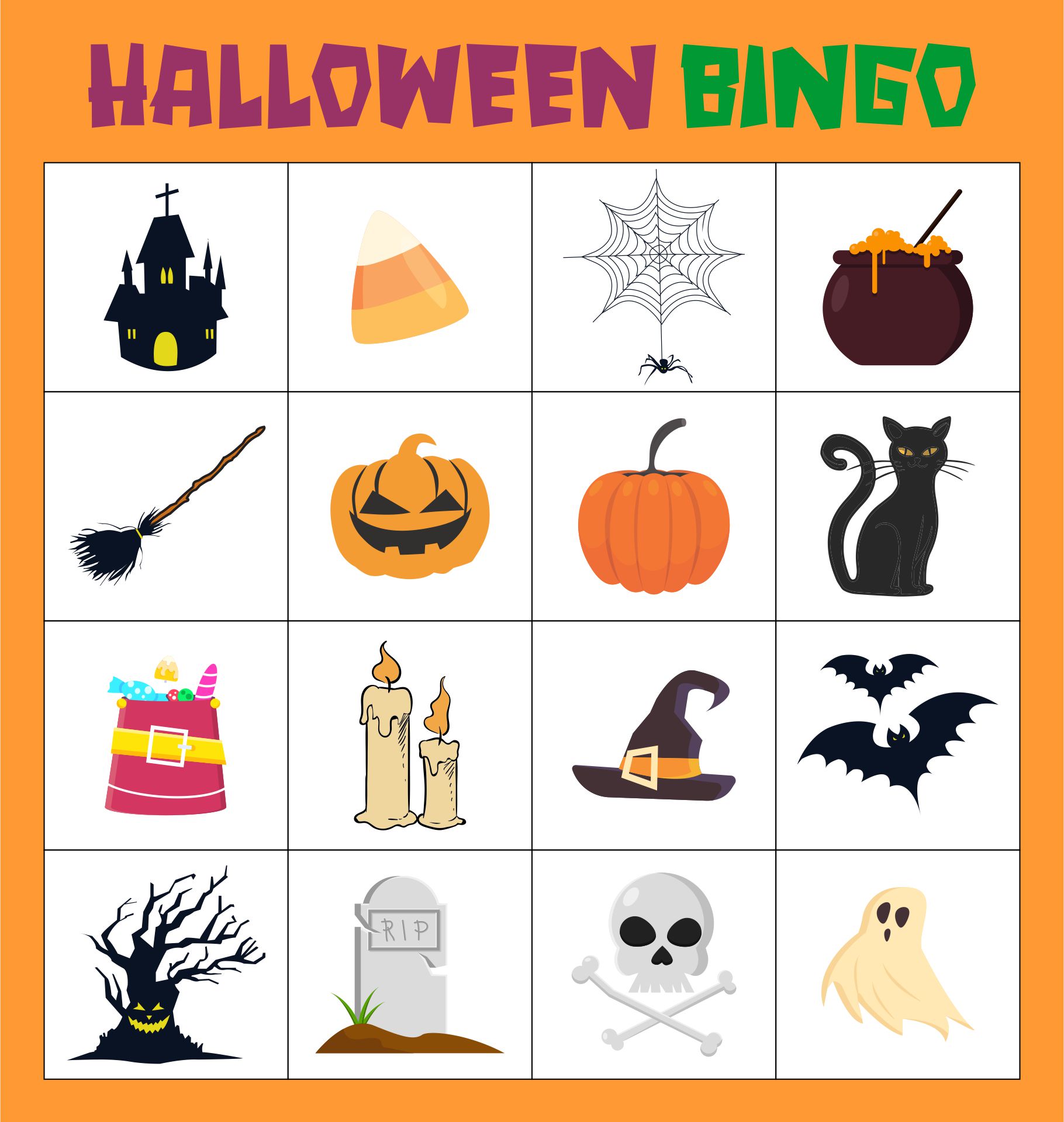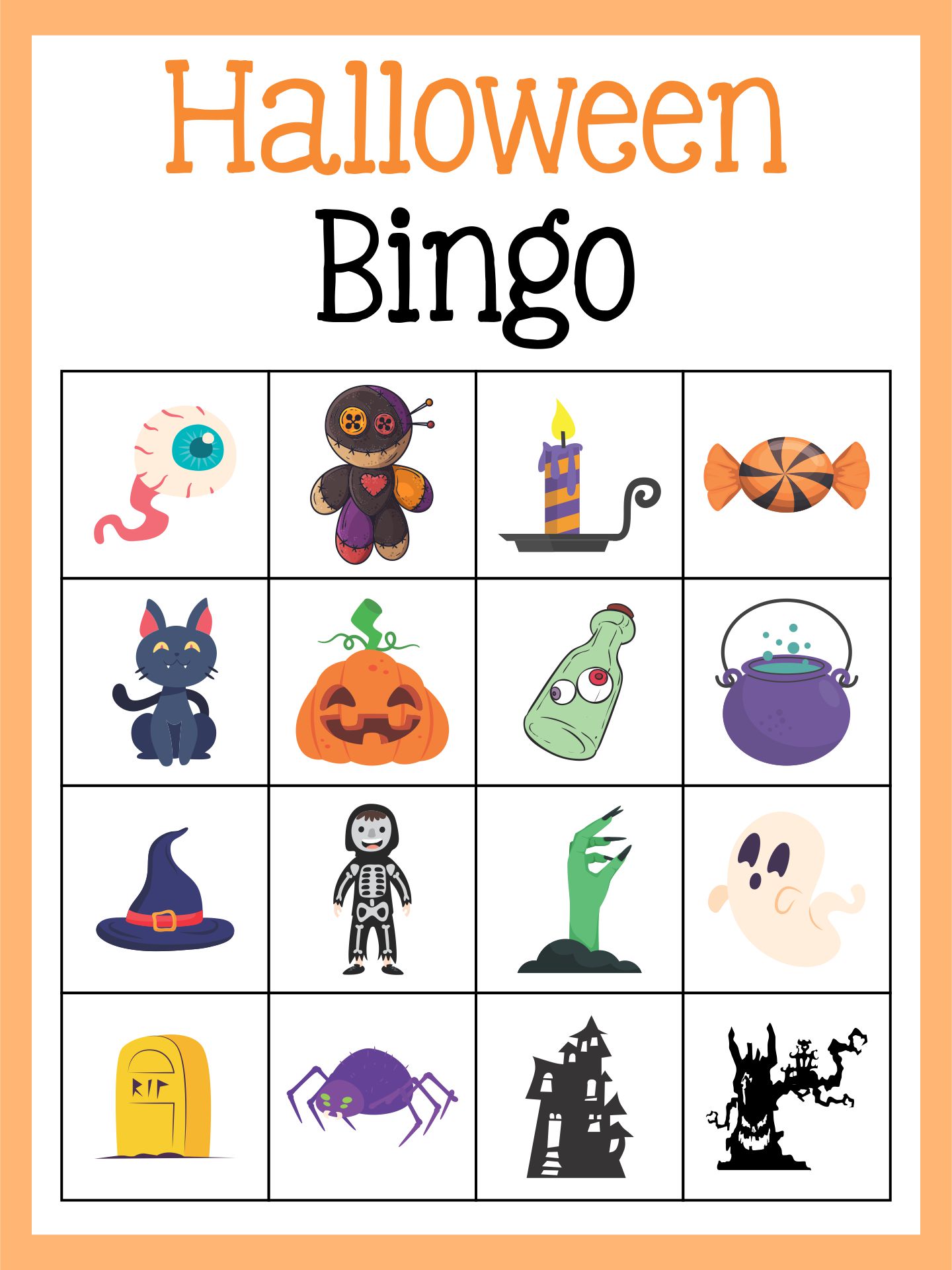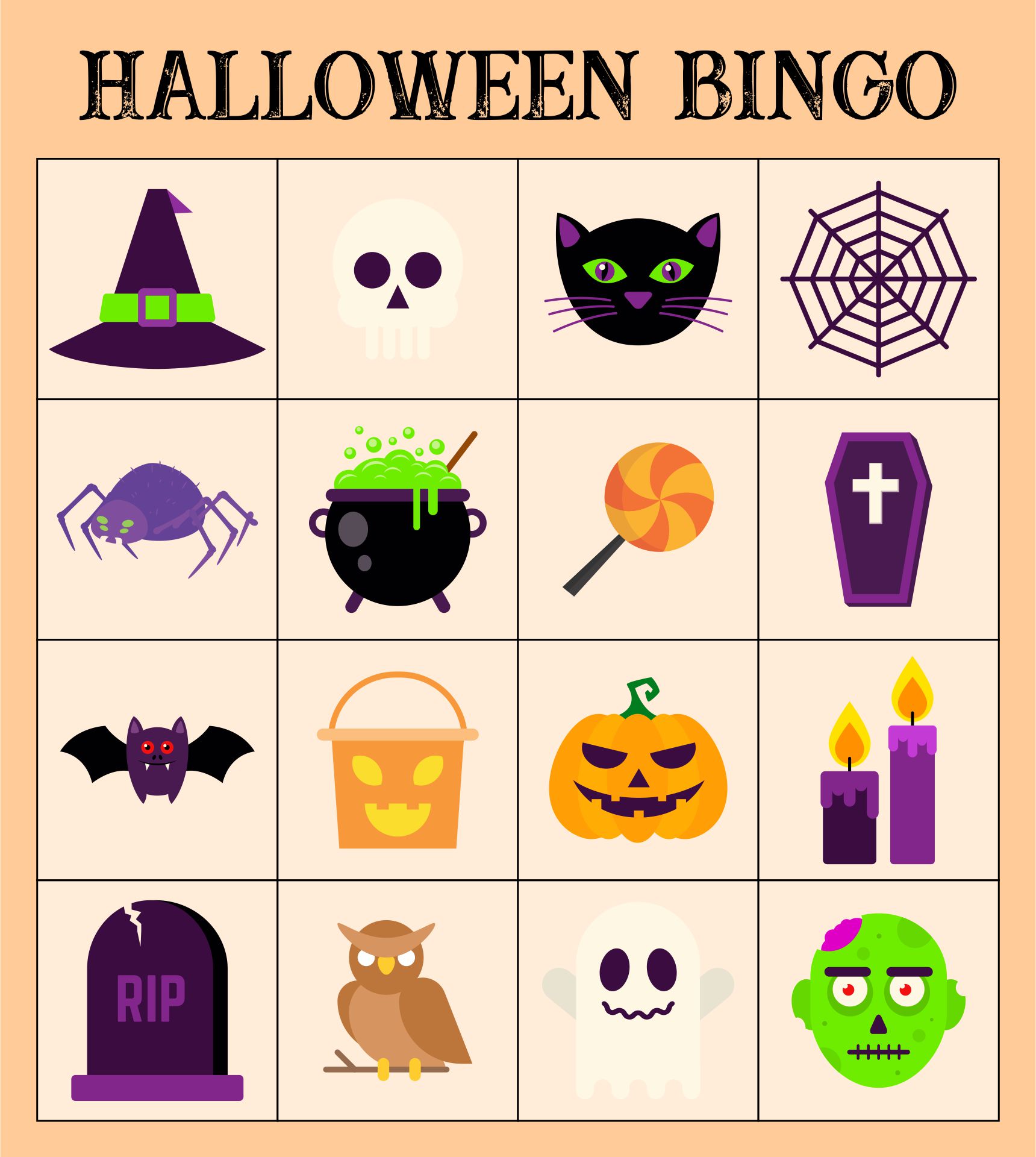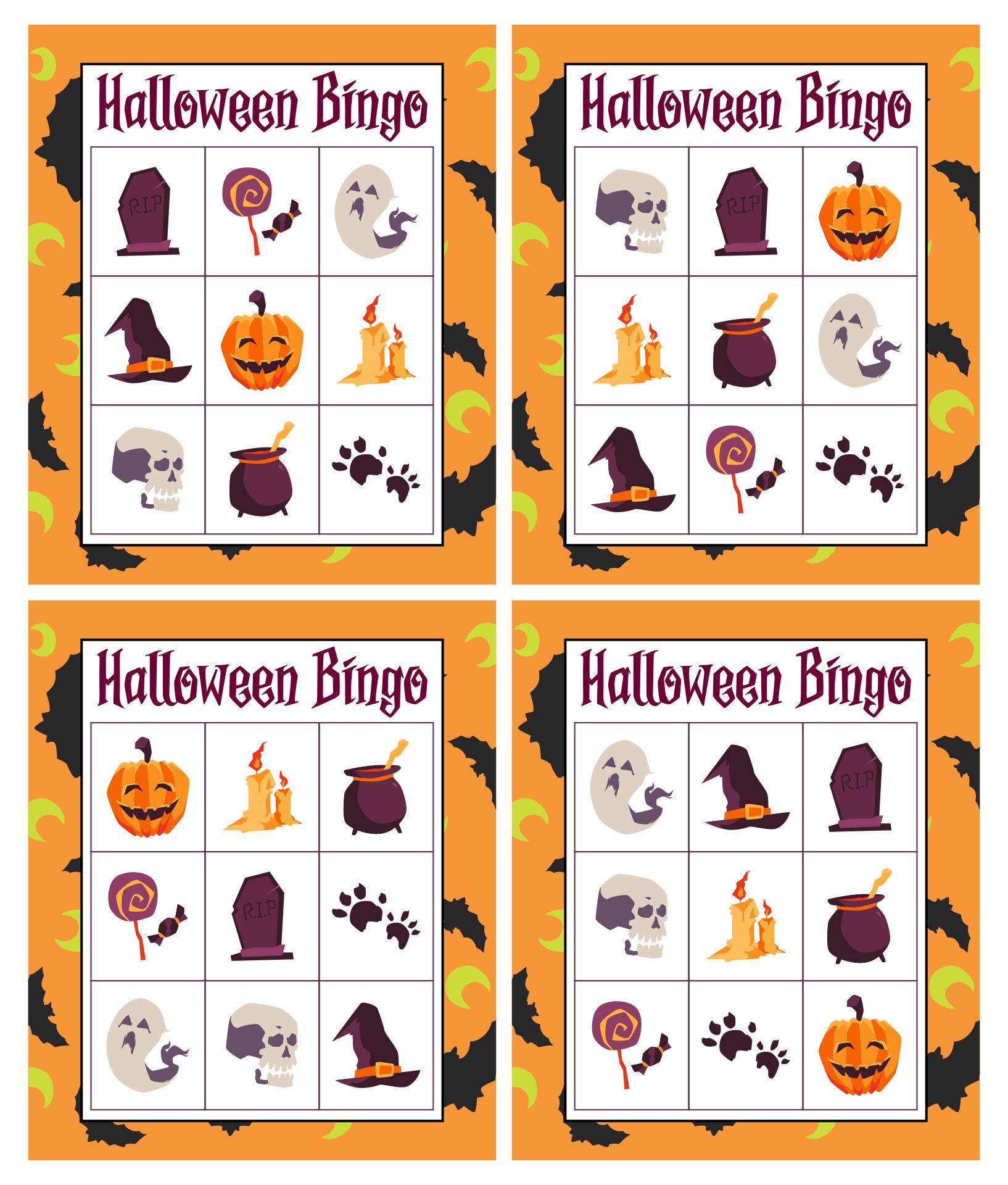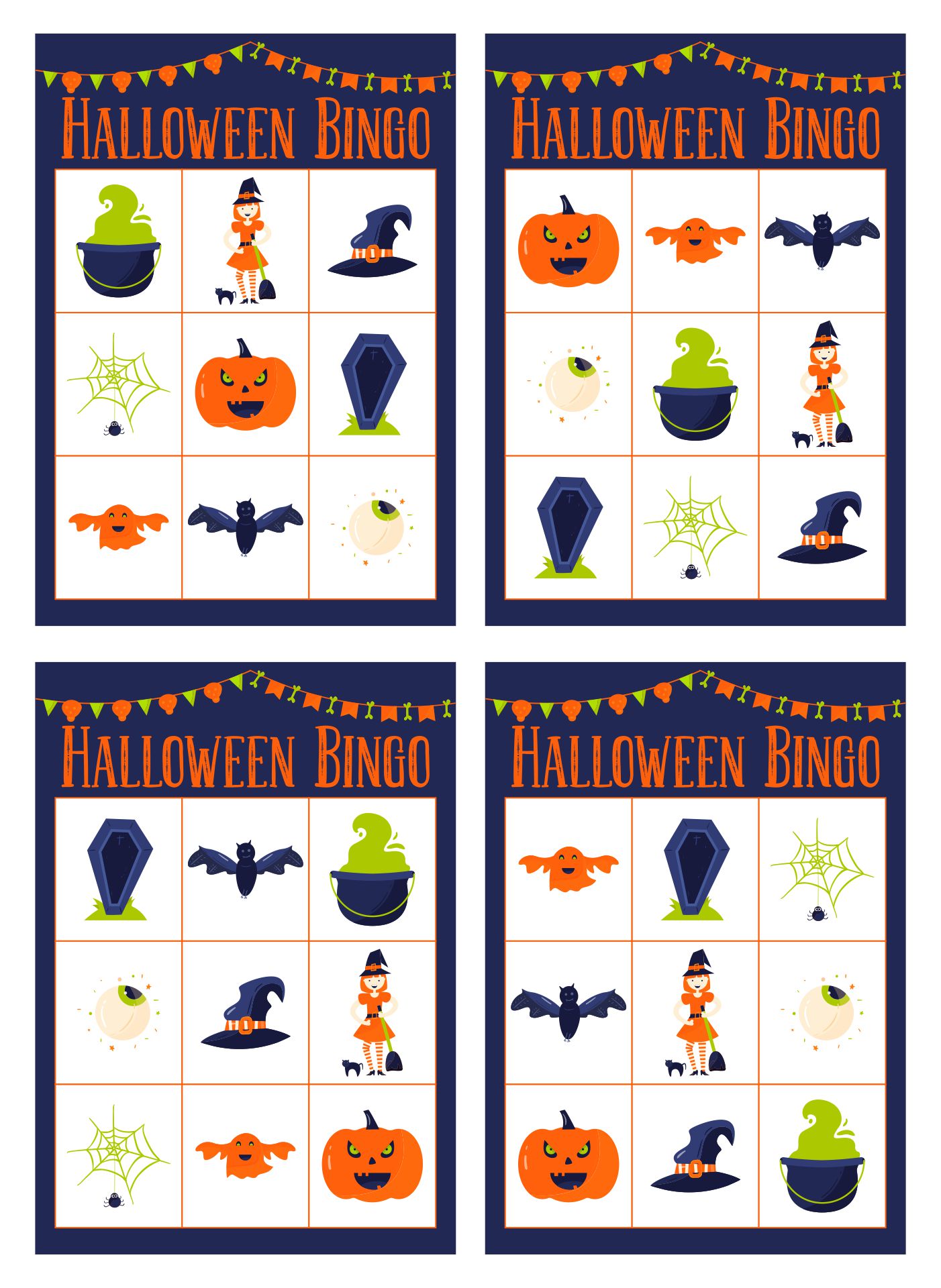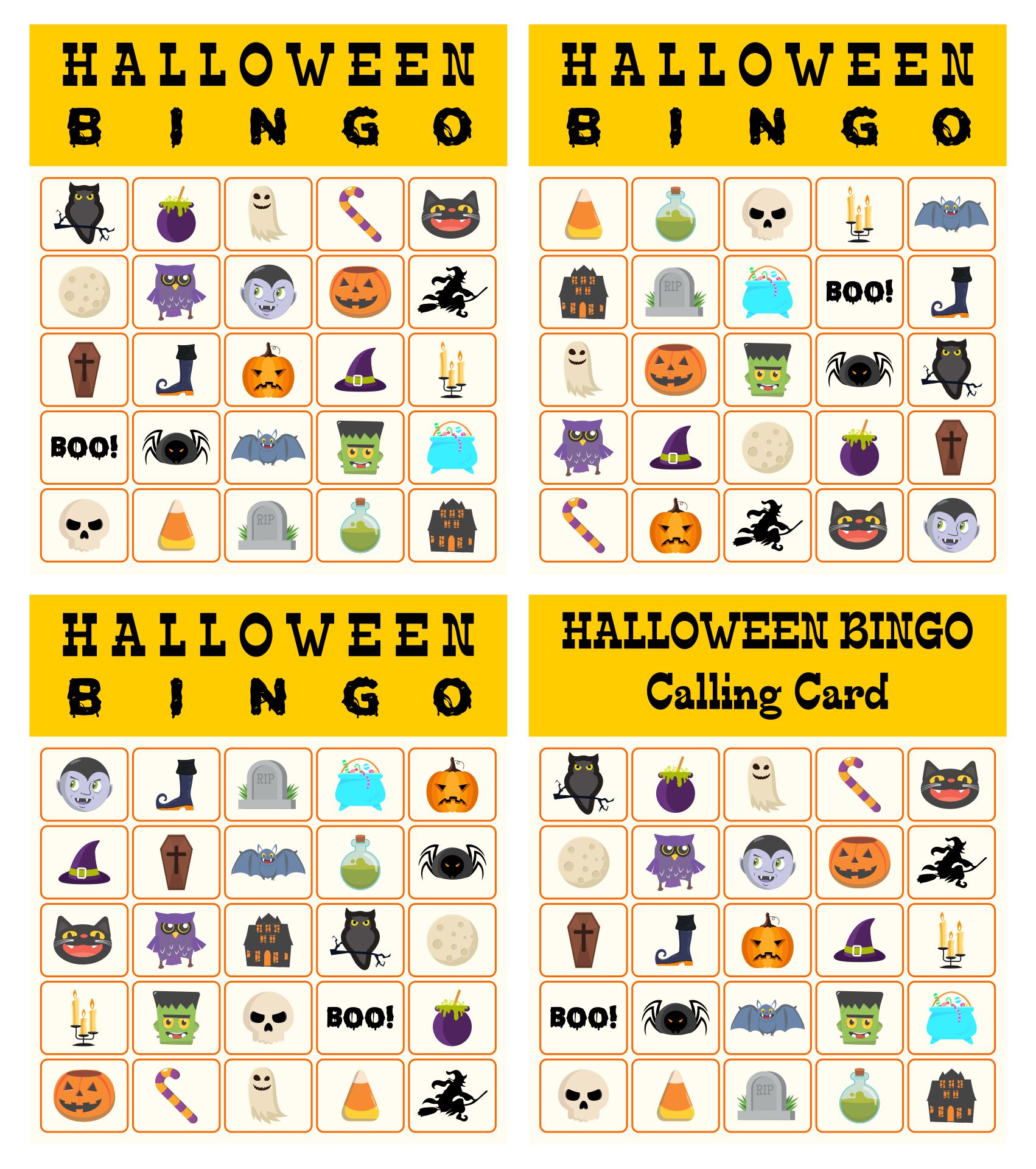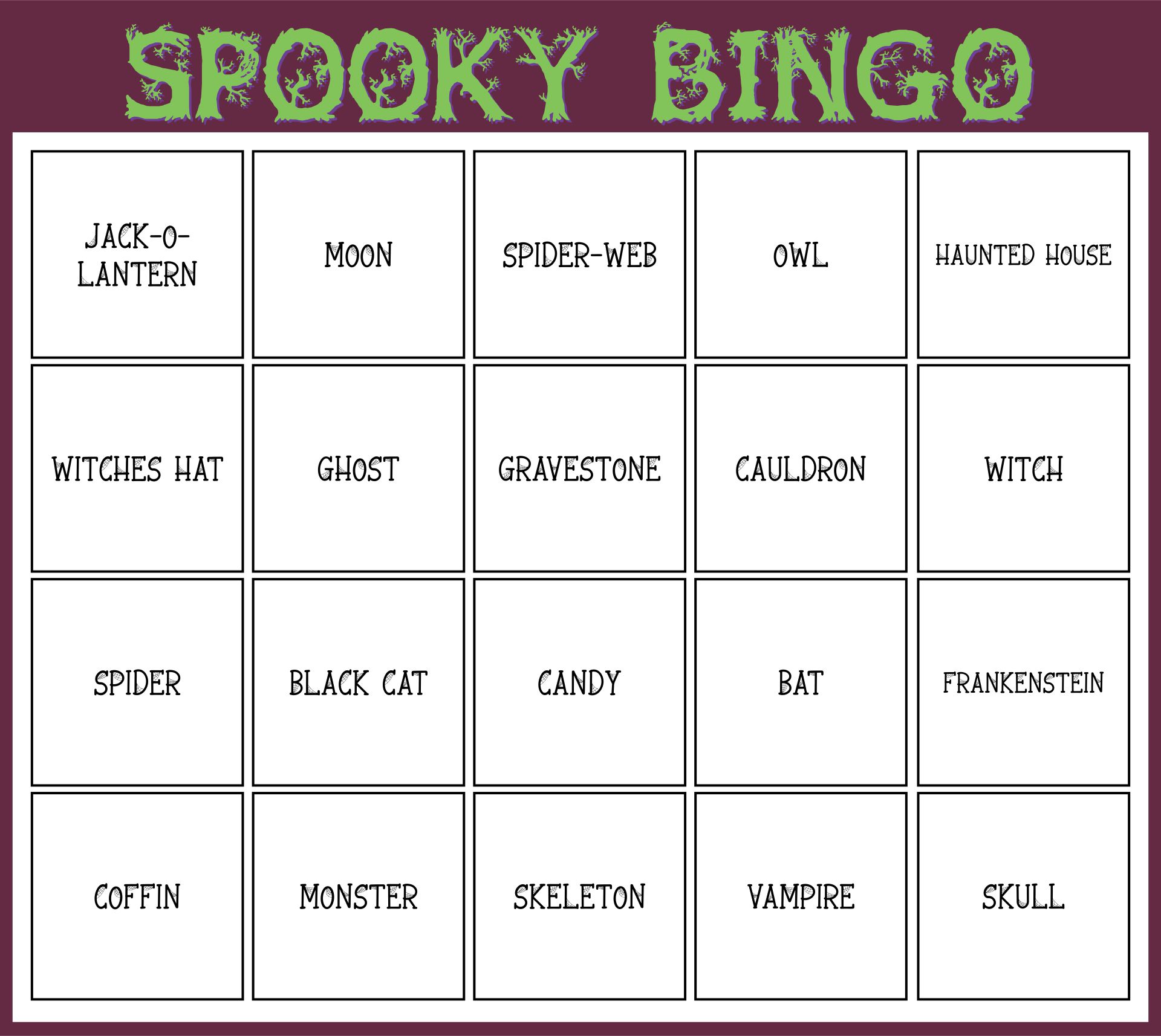 Can we print the black and white Halloween bingo playing cards?
Yes, you can. It is allowed for those who are running out of colored printer inks. Some templates want the children to color the prompts. If you still want colorful Halloween bingo playing cards, you can have the tokens with colors, like candy and plastic bricks.
There's always a learning outcome, whether or not the cards have colors or not. For instance, you can introduce the children to the Halloween characters on the playing cards while calling the cards. See, they will improve their listening skills and vocabulary.
What should we prepare to play Halloween bingo playing cards more fun?
One more question, is it fun to play Halloween bingo? The answer is a straight 100% yes. Here's what you need to prepare.
Prize
There will be a winner at the bingo games. Giving away a prize is one of the options to invite more people to play the game.
Wearing costumes
Halloween is always about the scariest costume. You can wear the most comfortable one too when playing Halloween bingo.
Play different themes
In Halloween editions themselves, there are many separate themes. You can print other Halloween bingo cards with different characters. It can be about movies, history, and so on.
---
More printable images tagged with: