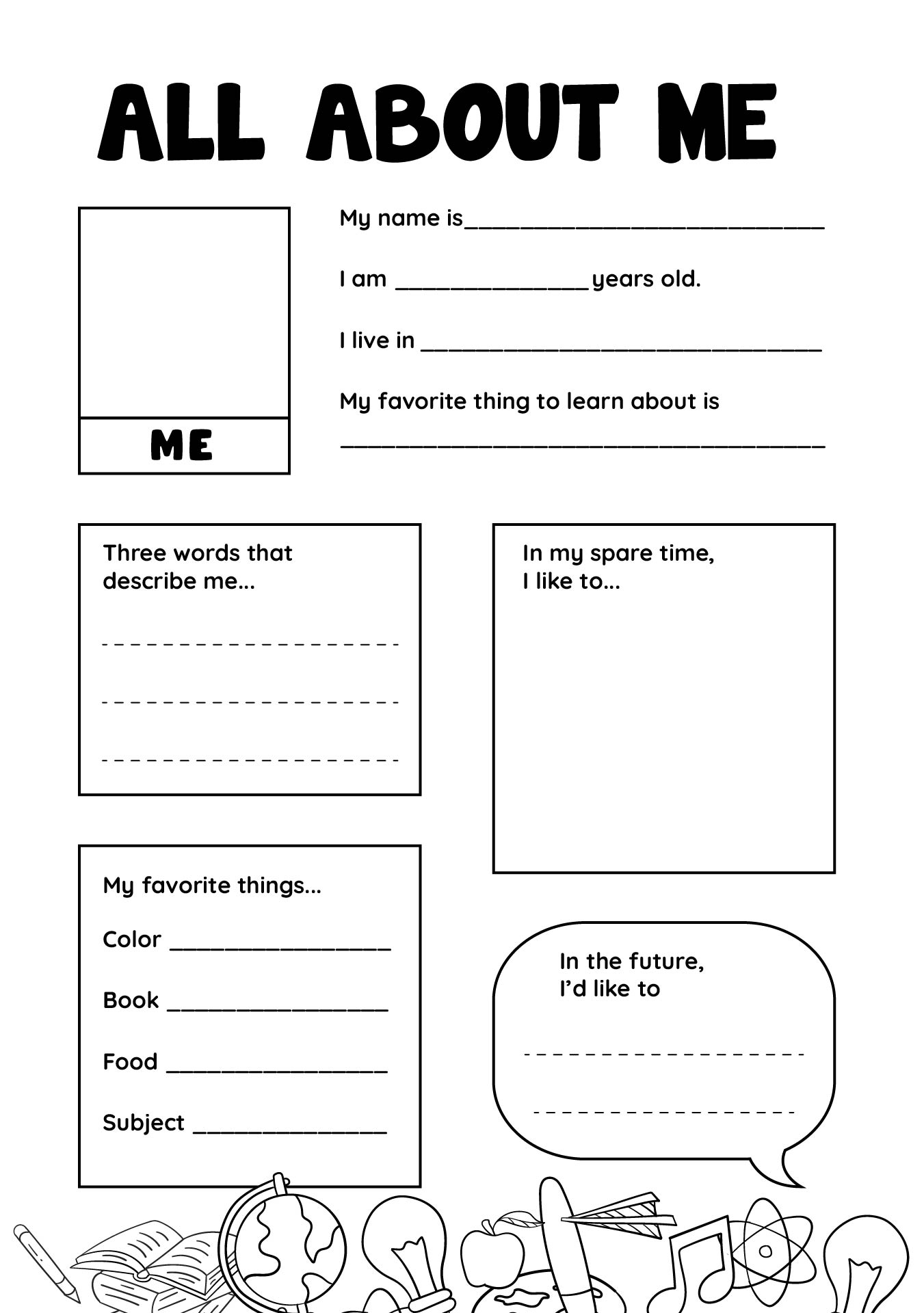 What to involve in the getting to know yourself worksheet?
There's no first day of school without an introduction. Therefore, the first week of school is commonly filled with materials that are linked to the introduction. It includes the materials of self-introduction, family, school environment, and many more. If you are about to arrange the worksheet about self-introduction, check this out to gain inspiration.
The student's brief identity is a must to include in the getting-to-know worksheet. Consist of it with the name and age is enough. Move to the things that they love. Colors, movies, foods, drinks, and activities would be great to include.
Build a worksheet that makes the students know themselves better by asking about the things that make them happy and sad, a wish they mean a lot, a dream place to go, and many more. For the worksheet form, you can make them filled by writing or drawing. The writing can just involve the questions to answer, while in the drawing one needs to have the space to draw.
A getting to know yourself worksheet can be turned into a poster too. It is supposed to be in the crafting class. This project makes the students cut and stick based on their preferences. In this case, preparing the template is needed. This kind of worksheet can involve the students' family pictures or even just a self-portrait.
Those are the things to involve in the getting to know yourself worksheet and how you can turn it to be. Select the worksheet types by considering your kids' skills, but still, make them have fun learning.
How do you build self-esteem in kids?
Confidence is a crucial aspect to learn. That's why teaching kids about self-esteem is needed as early as possible. Having positive self-esteem can be the core of good mental health. Self-esteem also defines by the kids' environments and parents' behavior. The better those things then the more kids are confident.
Of course, as a parent, you take full responsibility for your kids on how they are growing. If you need some tips to build self-esteem in your kids, better check the explanation below!
Introduce the act of self-esteem to your kids. The positive ones should bring a good impact on your kids too. Positive self-esteem will turn your kids full of gratitude, having good manners, showing empathy for each other, kindness, and many more.
Bring those impacts by starting with the small things such as being grateful for having time to play, thanking someone to give them a toy, lending their supplies to friends, and more.
Grow your kids by showering love on them. Don't make them feel lonely and always welcome for sharing. Those kinds of things help the kids in being confident to make friends, build good communication skills, and be social butterflies.
Even if the jobs always waiting for you, spending your time with kids is also important to build a bond between both parties. Accompany your kids in playing and also avoid the potential depression and anxiety that might happen every time.
Train the kids to be responsible for themselves and independent. Apply this to their daily life such as making them pack the toys they are done playing with, clean up their own place, wash their dish, and so on.
Those a brief tips to build confidence in your kids. The fact that self-esteem also influences by parenting and the environment should make you realize how you should be aware of this.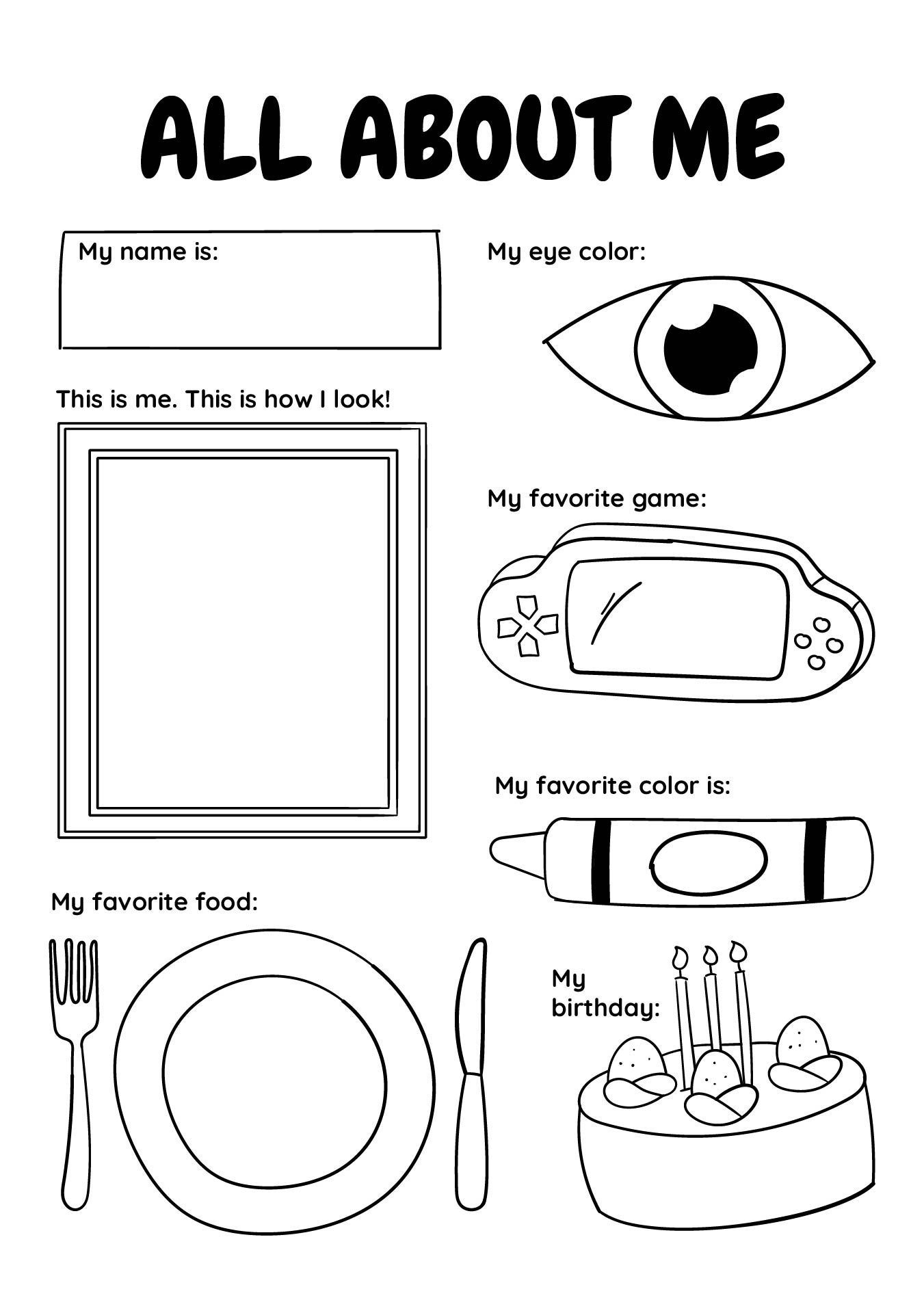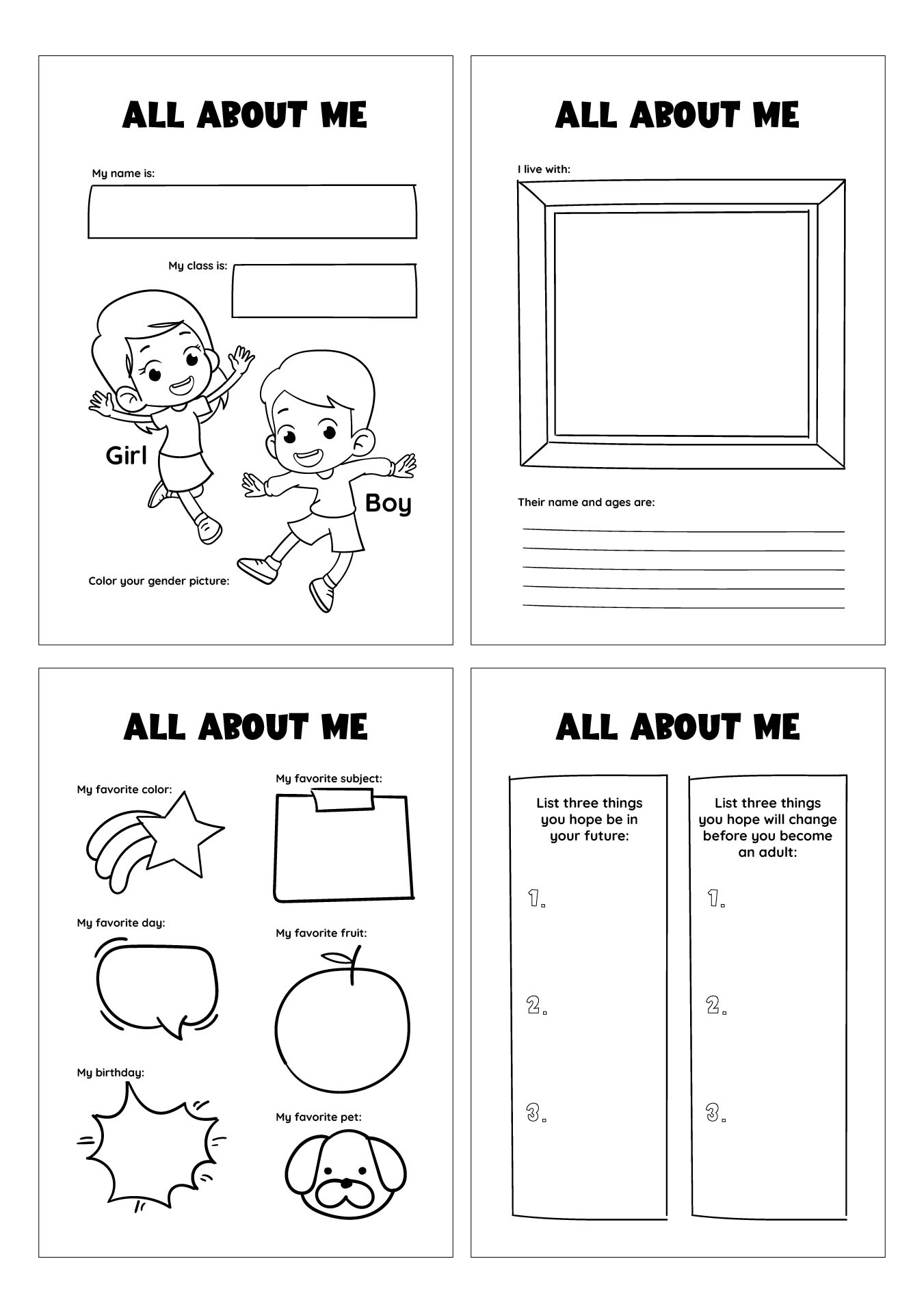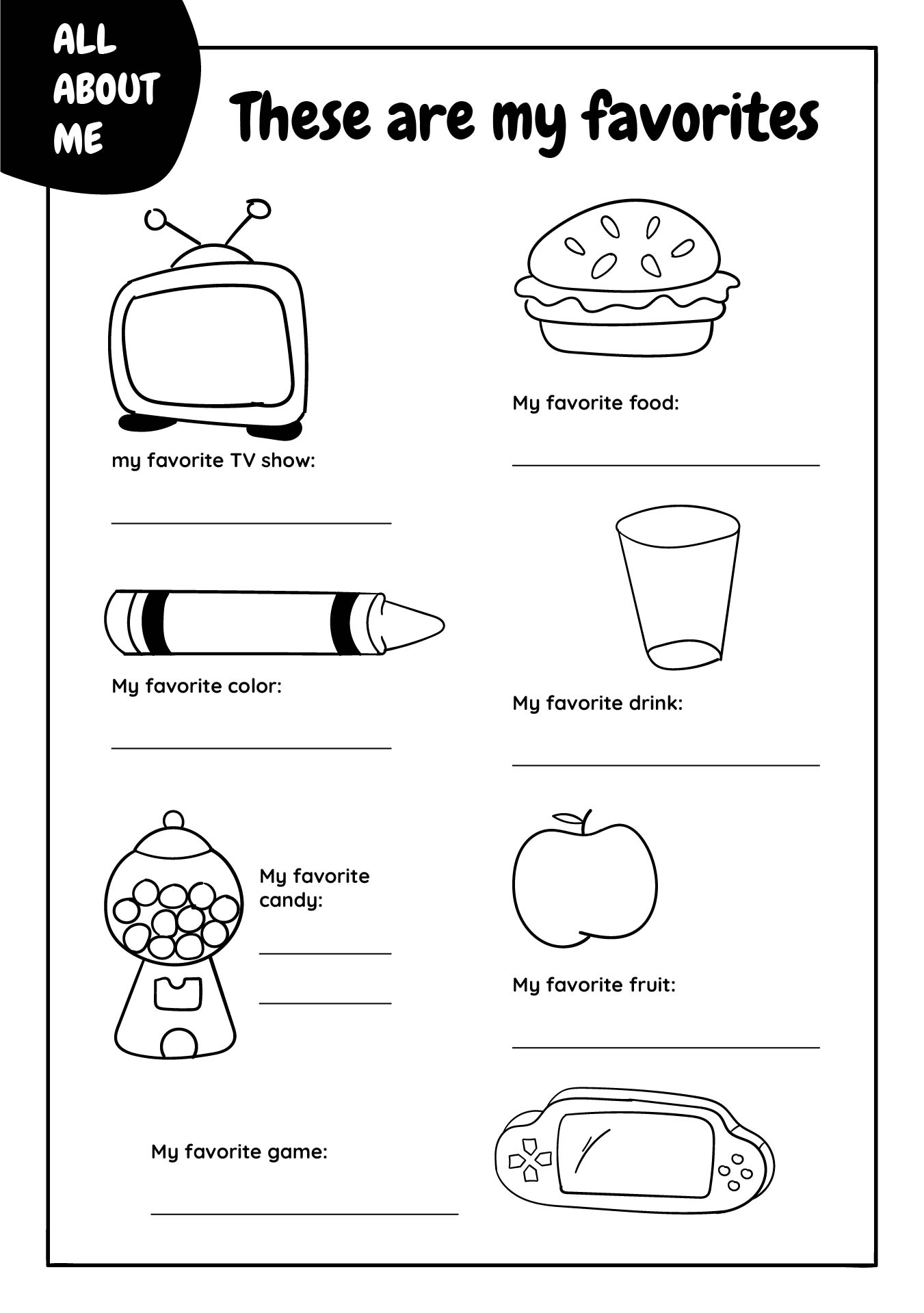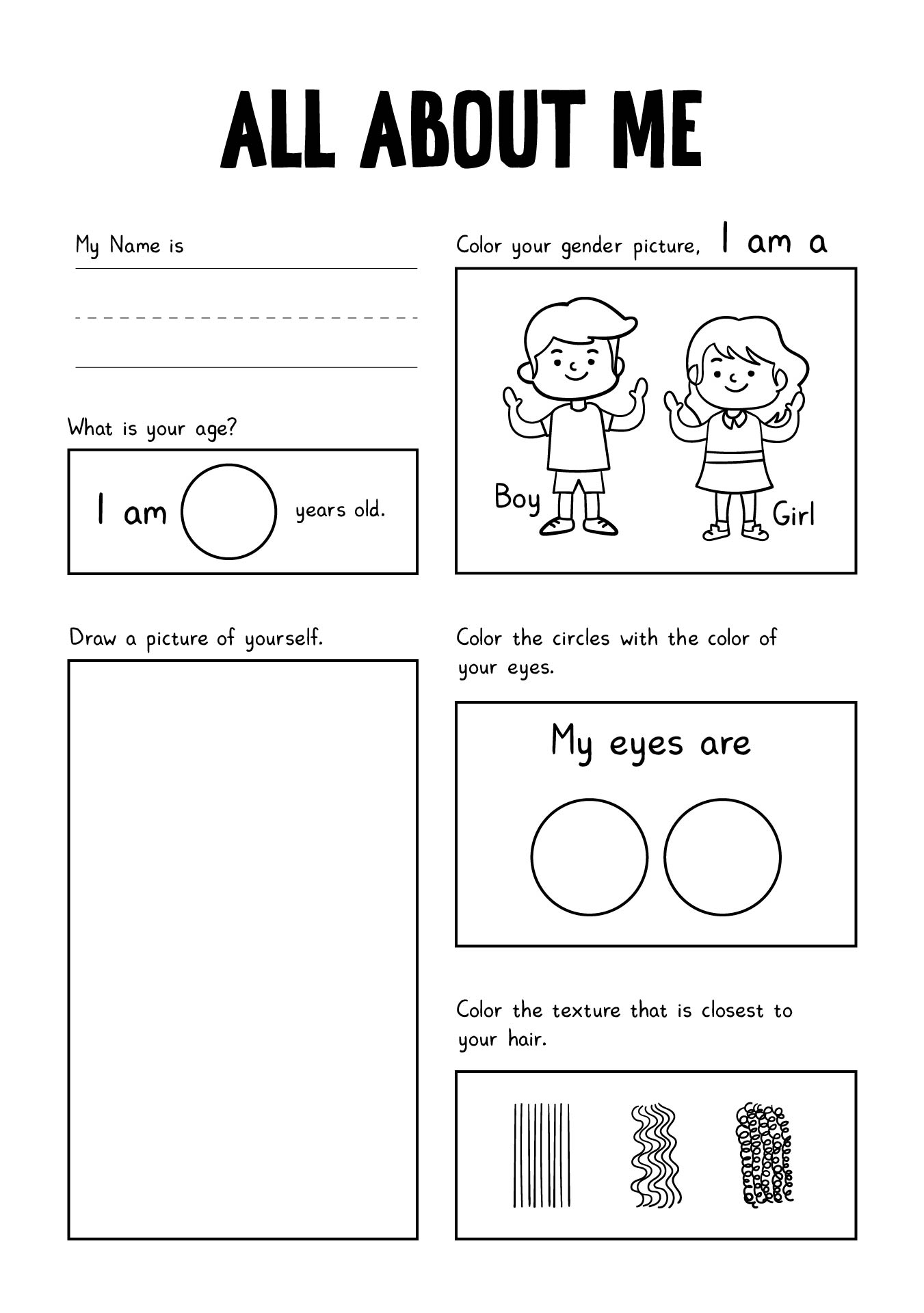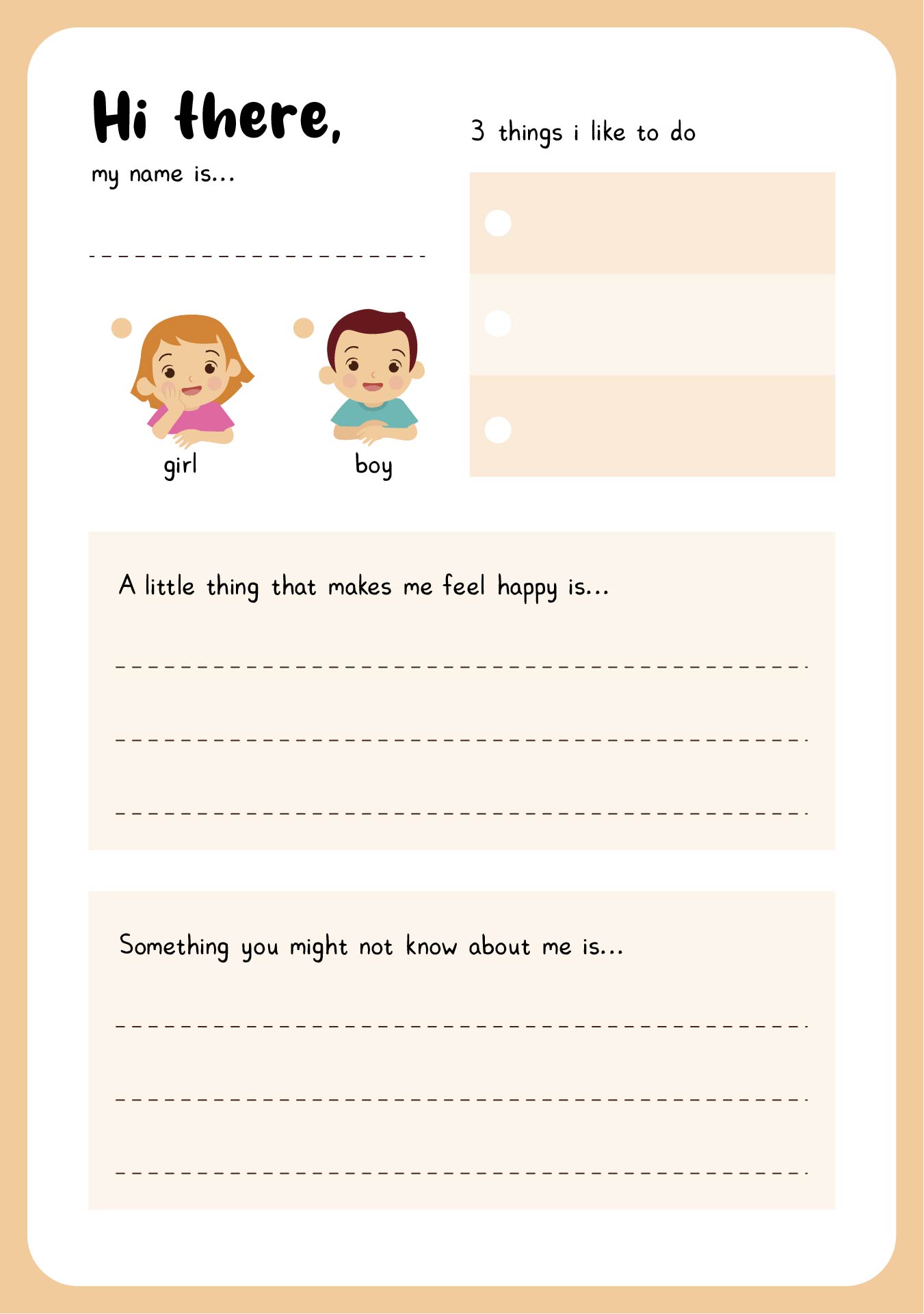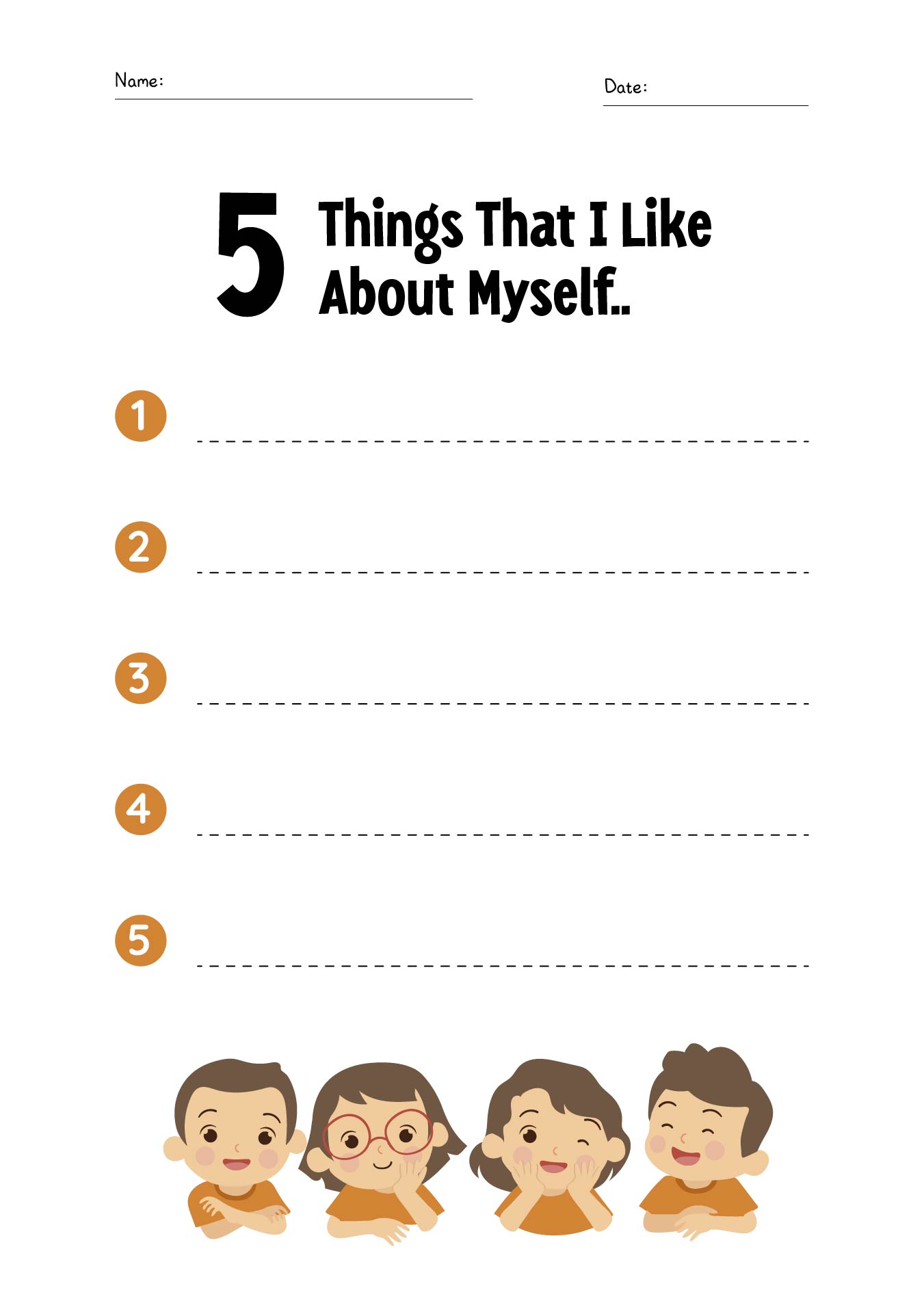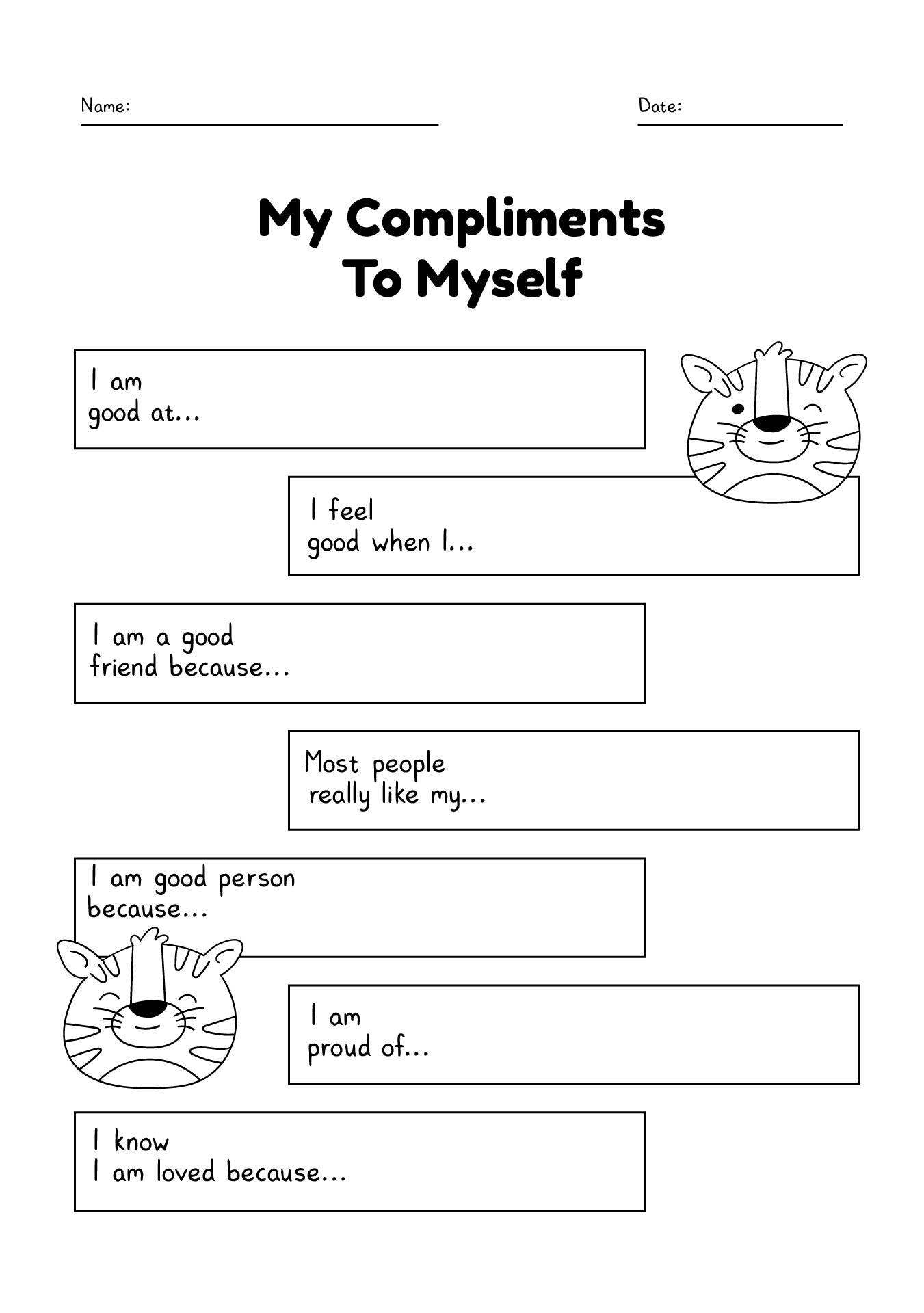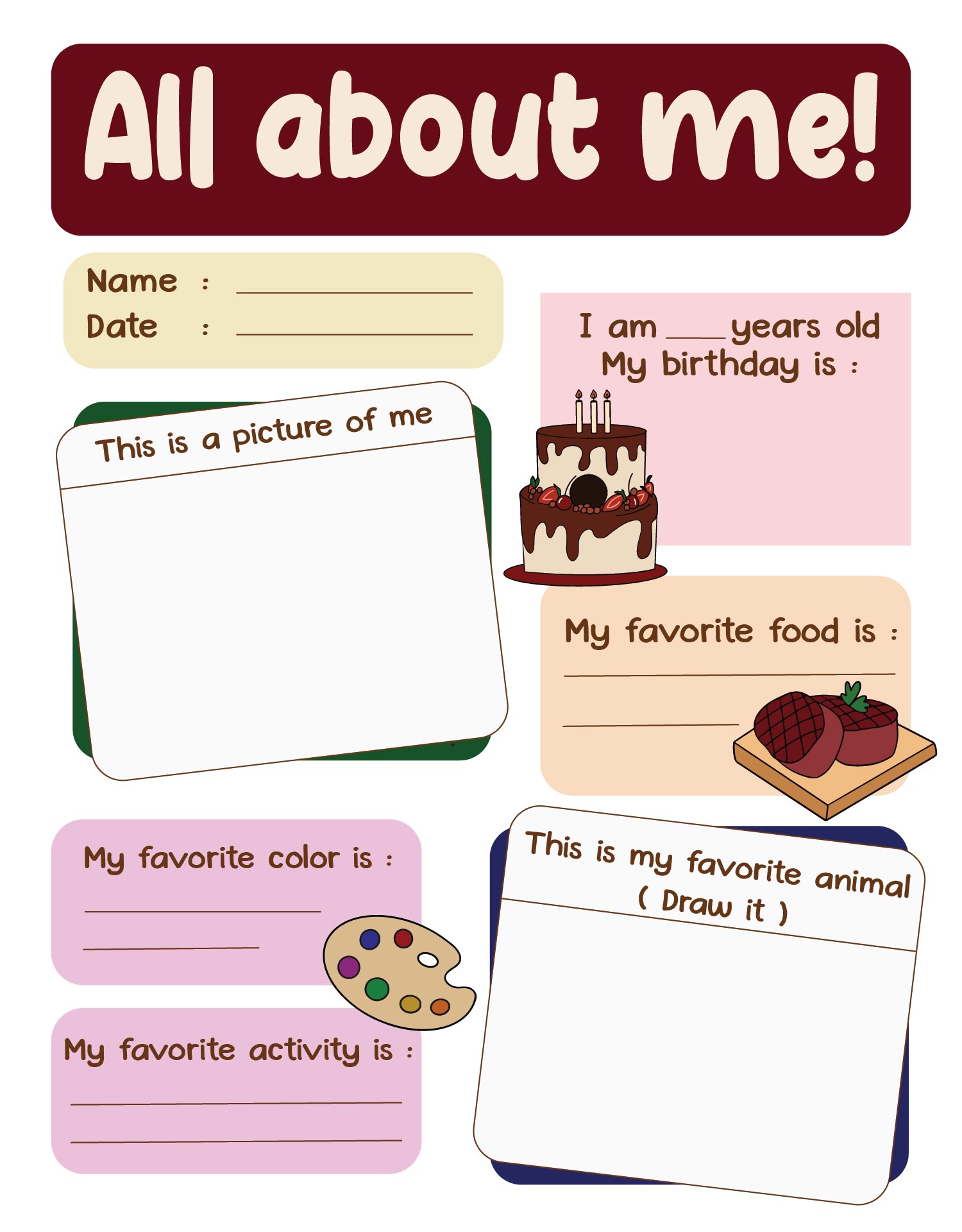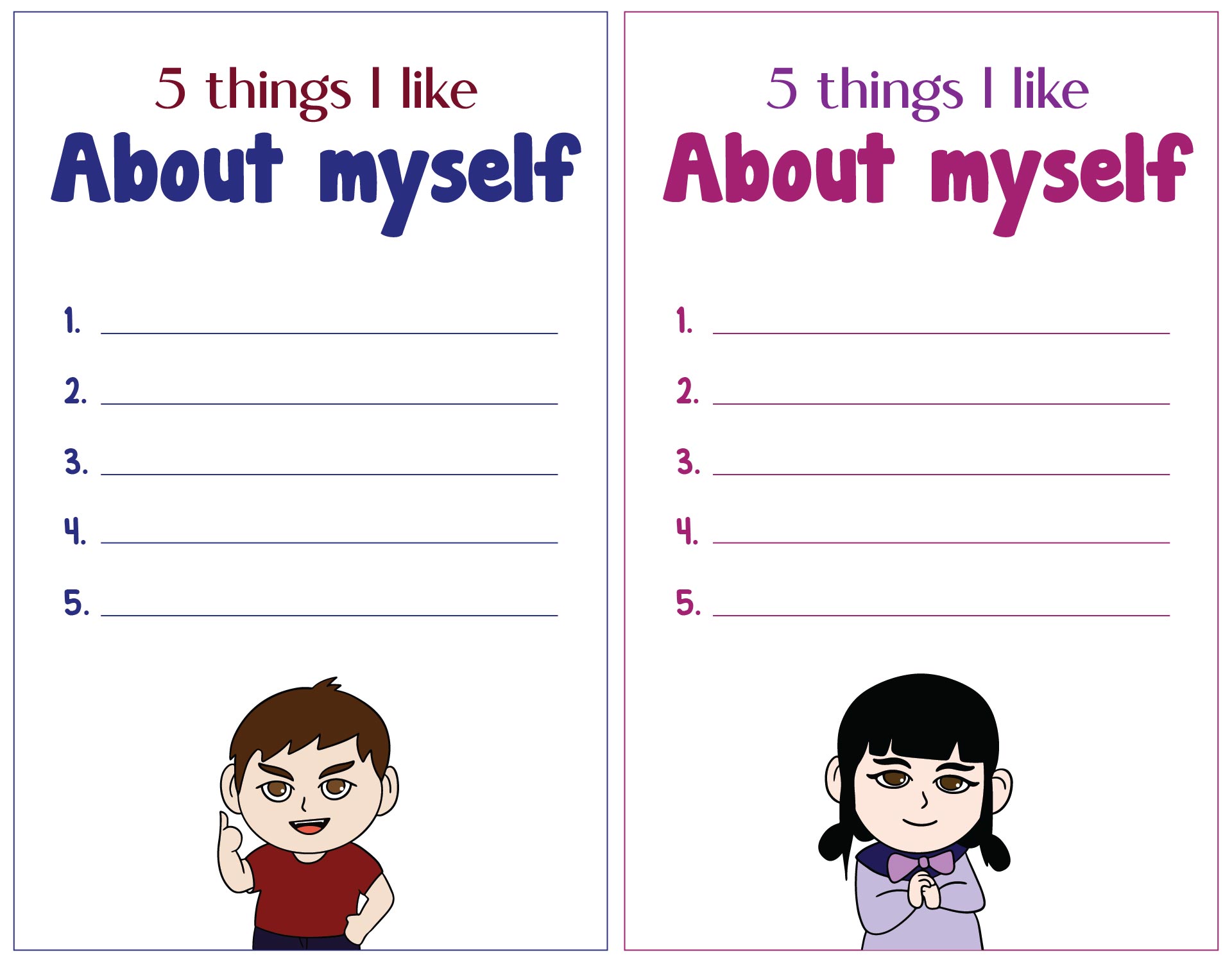 How to create an "all about me" hat?
The first meeting always starts with an introduction. During the first day of school, you might look for a project about self-introduction. The "all about me" could be the one to consider. Through this crafting project, both kids and teachers will know each student's identity.
Fill the hat template with the space for self-portrait, the kids' names, ages, their favorite sport and games, their favorite color, and the book they love to read. Make sure it fits all over the hat frame and is clearly seen once the hat is done. For this project, all you need to prepare are the hat template, coloring pencil, pencil, glue, and scissor.
To start making the "all about me" hat, you have to share the blank template for kids to work with. Instruct them to cut the template by following its line. Ask them to fill out the form based on their preference.
For the self-portrait space, kids need to draw their looks on it. A half-upper body only is fine. Let them color the embellishment on it while also drawing. Stick the behind the part to make it wearable, then make them wear it until the class is over.
As a result, instead of making essays, this kind of project is quite simple to practice in preschoolers and kindergarteners. Besides, it also helps the kids to boost their drawing and coloring skills while also identifying the things that belong to them.
---
More printable images tagged with: