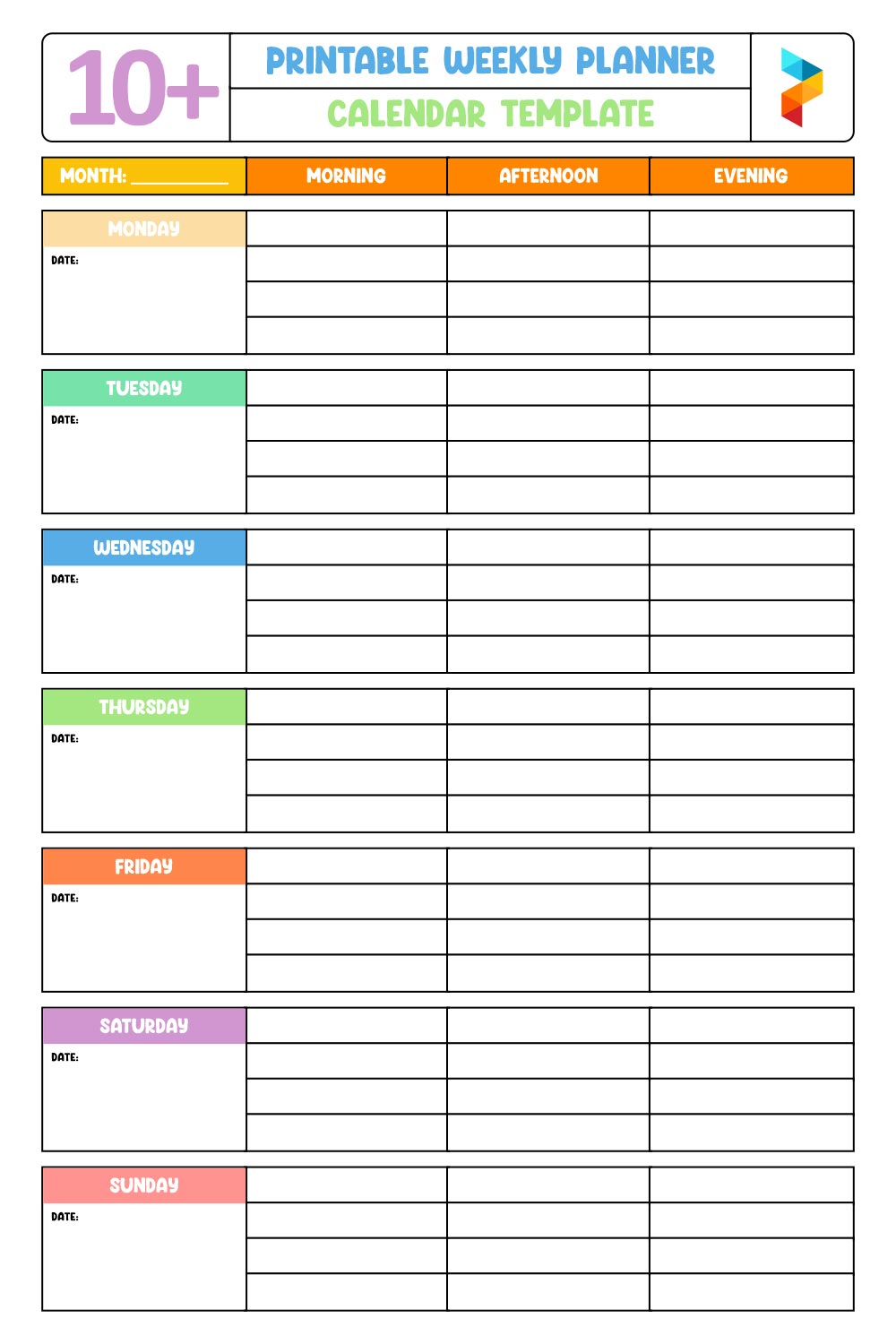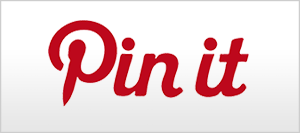 Printable Weekly Planner Calendar Template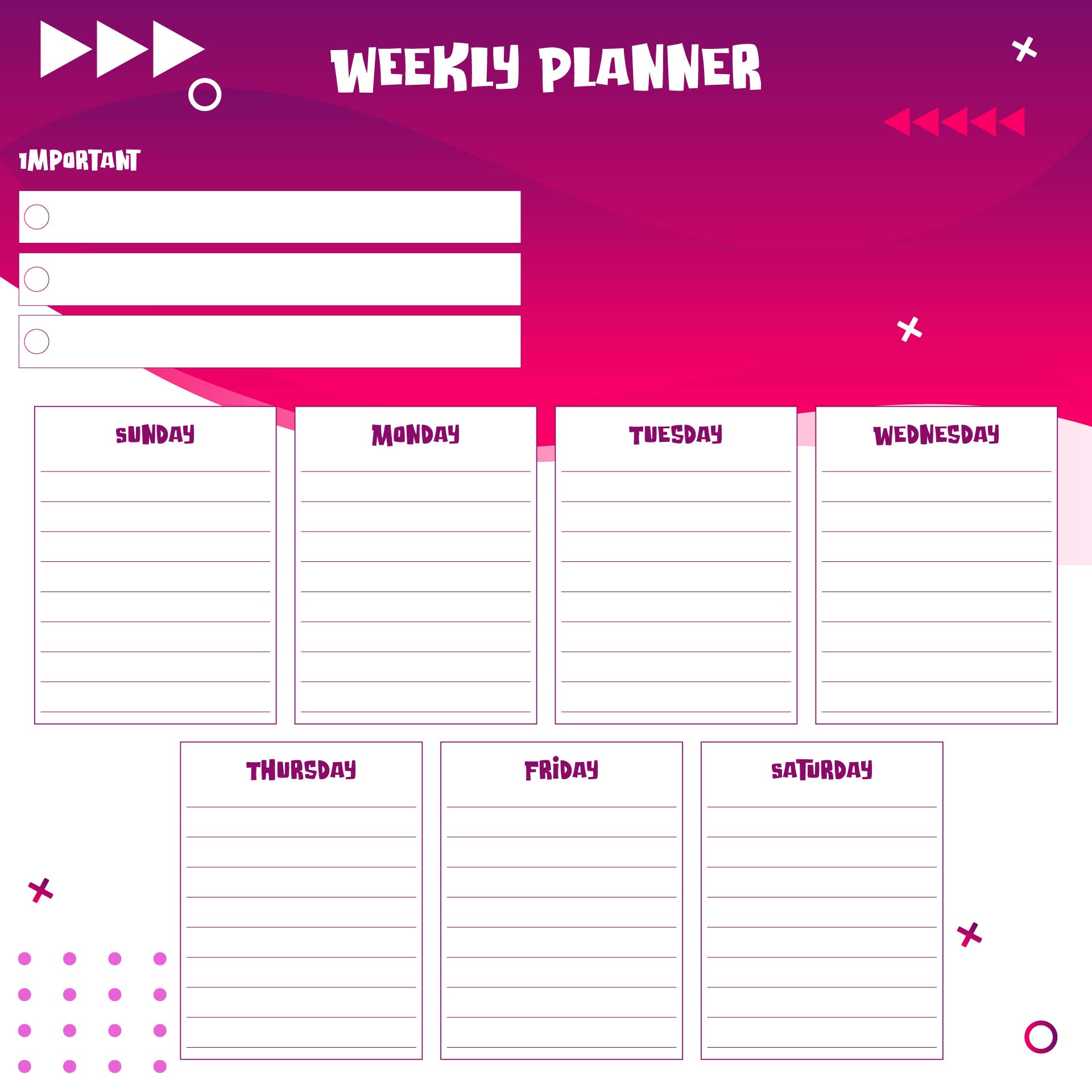 How to make a fun picket list through a weekly calendar?
The calendar has a function where the calendar is useful to be a reminder of something. This can be in the form of important days, events, meetings, and much more. In addition, the calendar can also be used as a presence. The presence referred to in this context is when in a class containing students, the calendar can be used as a form of attendance for children to fulfill their assignments.
For this context, we can use the weekly calendar as a reminder about the children's schedule for each person cleaning and organizing the classroom. In the weekly calendar, the template used can contain the names of the children who have been placed on the specified day. The names written in the weekly calendar may change from week to week depending on the sequence and names given in the template.
Additionally, a weekly calendar with the names of the children for each week can be written on the whiteboard and blackboard, with the names on the board being wiped and rewritten. There may even be a dedicated location where the template was created with the goal of serving as a reminder. You can either look for examples on the internet or make the template yourself while creating the template. As a result, there are advantages to using a weekly calendar as a reminder.
What do you know about weekly planners?
The weekly plan is precisely as it sounds. It is an "action plan or strategy all you need to complete in a single week," and it's a wonderful method to manage your week so you can finish your most critical tasks. The schedule can then be written manually in a dedicated agenda book or digitally, in addition to having a plan of tasks to be completed in one week. It all depends on what each person wants. Having a weekly planner is considered by many to be a waste of time.
In reality, the weekly planner supports us in making the most use of our time. After all, everyone requires a weekly planner. Those who are less disciplined with time, have a high work quantity, and are careless are the most suggested. It is intended that by keeping track of the activity schedule for one week, no tasks would be forgotten. Making a weekly planner has no negative consequences.
In fact, the benefits are clear, like the weekly planner that included several lists of activities that are set up according to their various urgency levels, assisting us in meeting our goals on time, saving time, becoming more disciplined individuals, and having notes that can be read/re-accessed at any time, as many people seem to forget what they have previously done.
It's difficult for them to explain how they arrived at this position. If we have our own weekly planner agenda, though, it's a different scenario. We can read / re-access previous work and use it as instruction materials in the future, and, of course, boost productivity. So, that's a quick summary of what a weekly planner is and how it might benefit some people.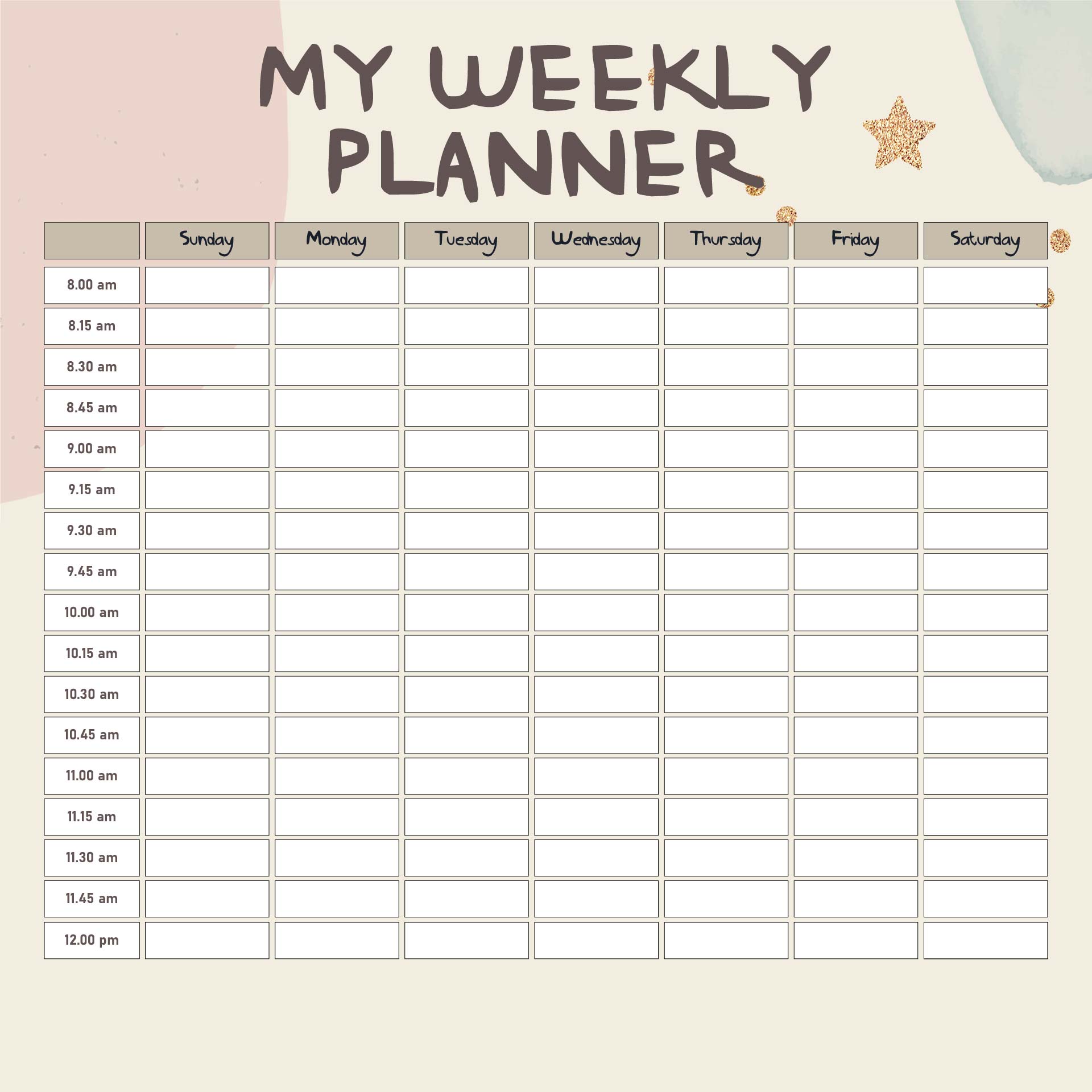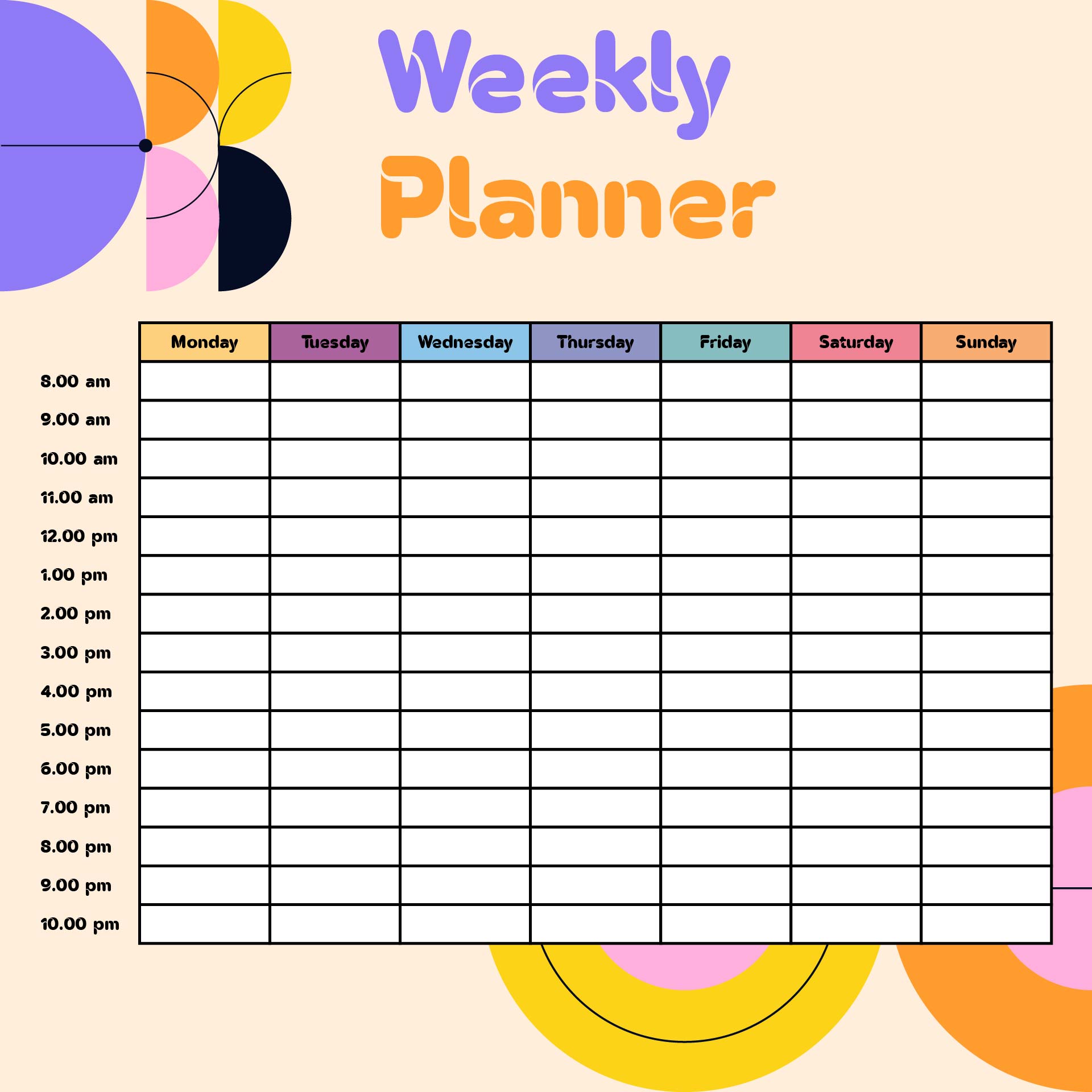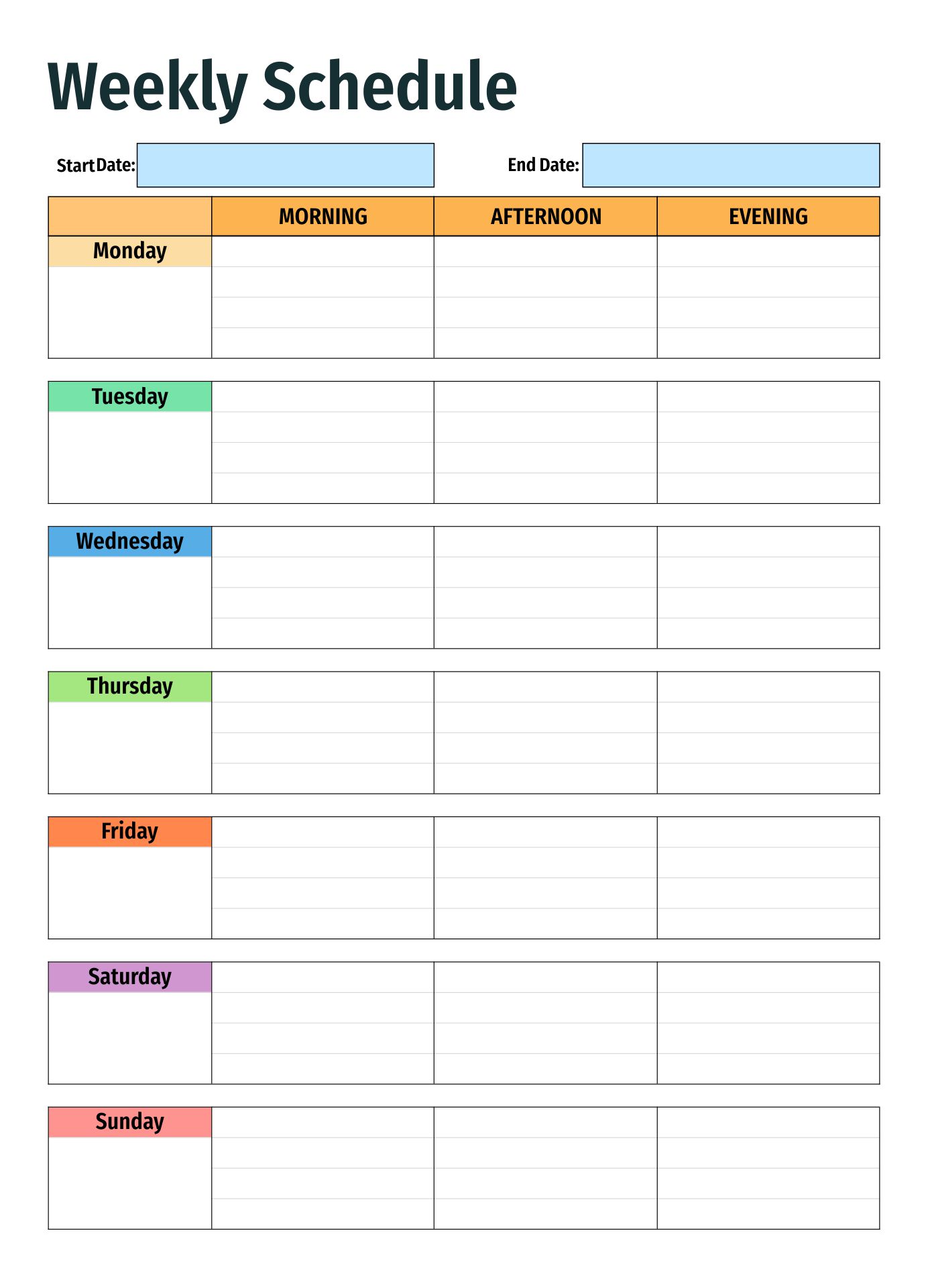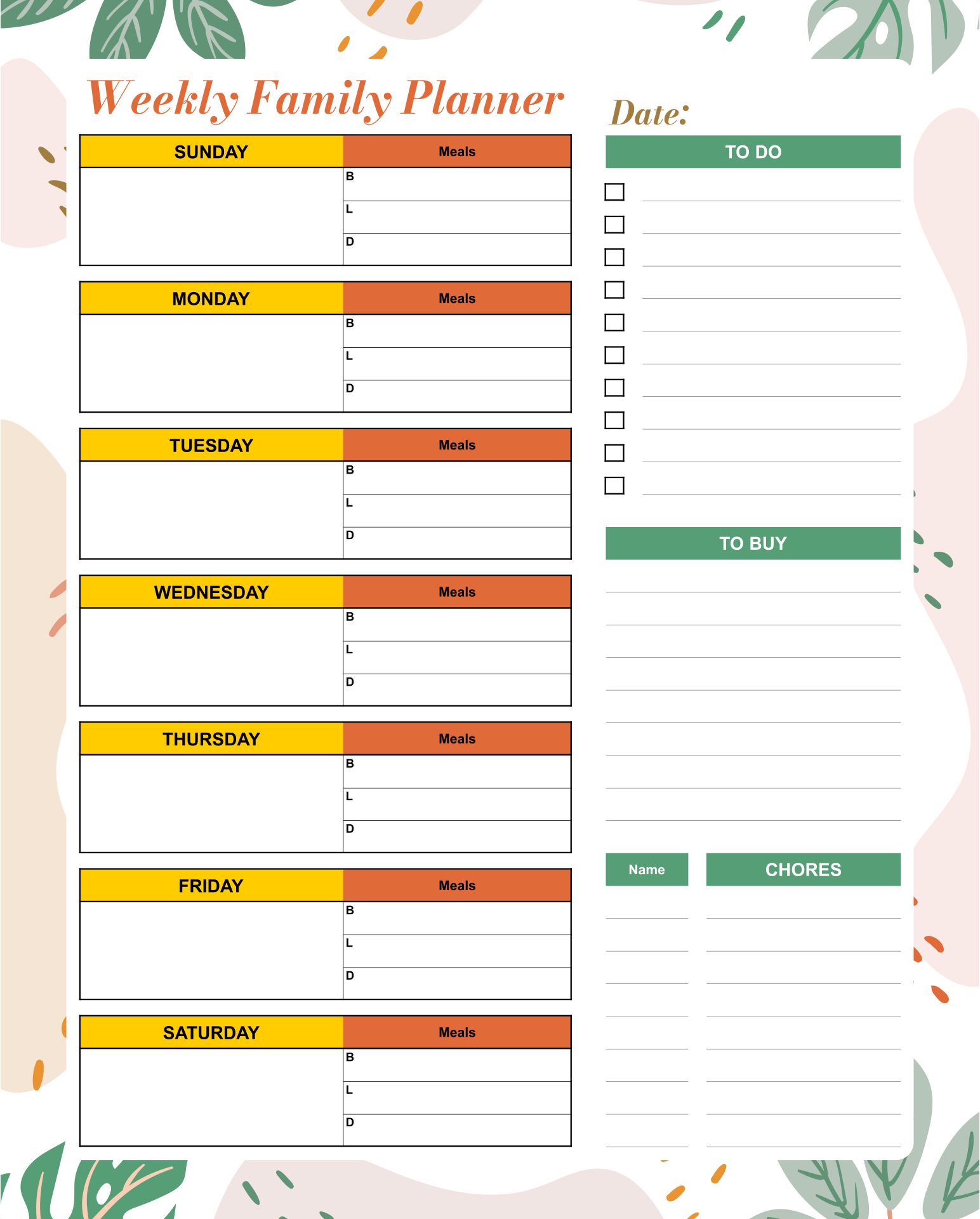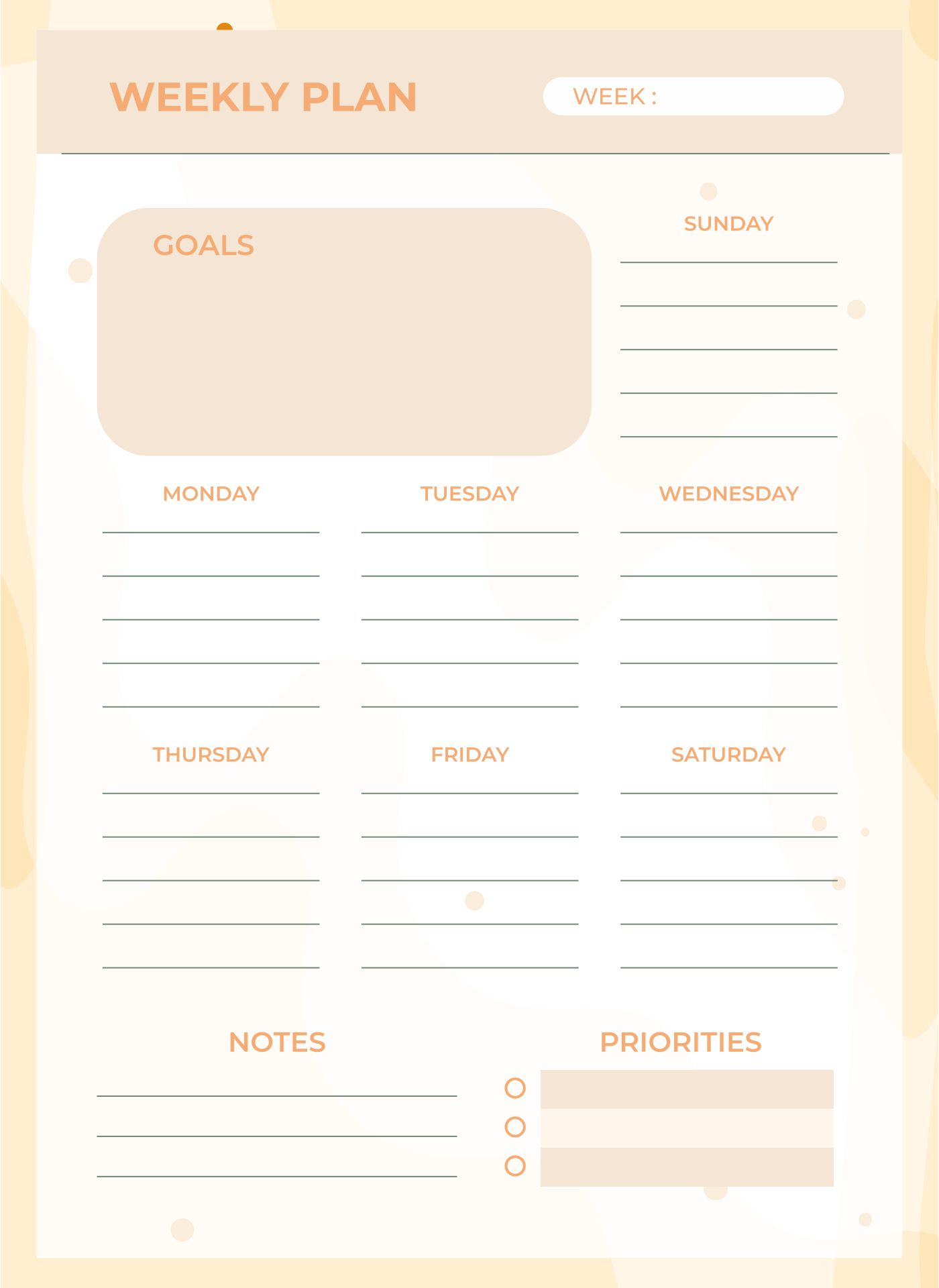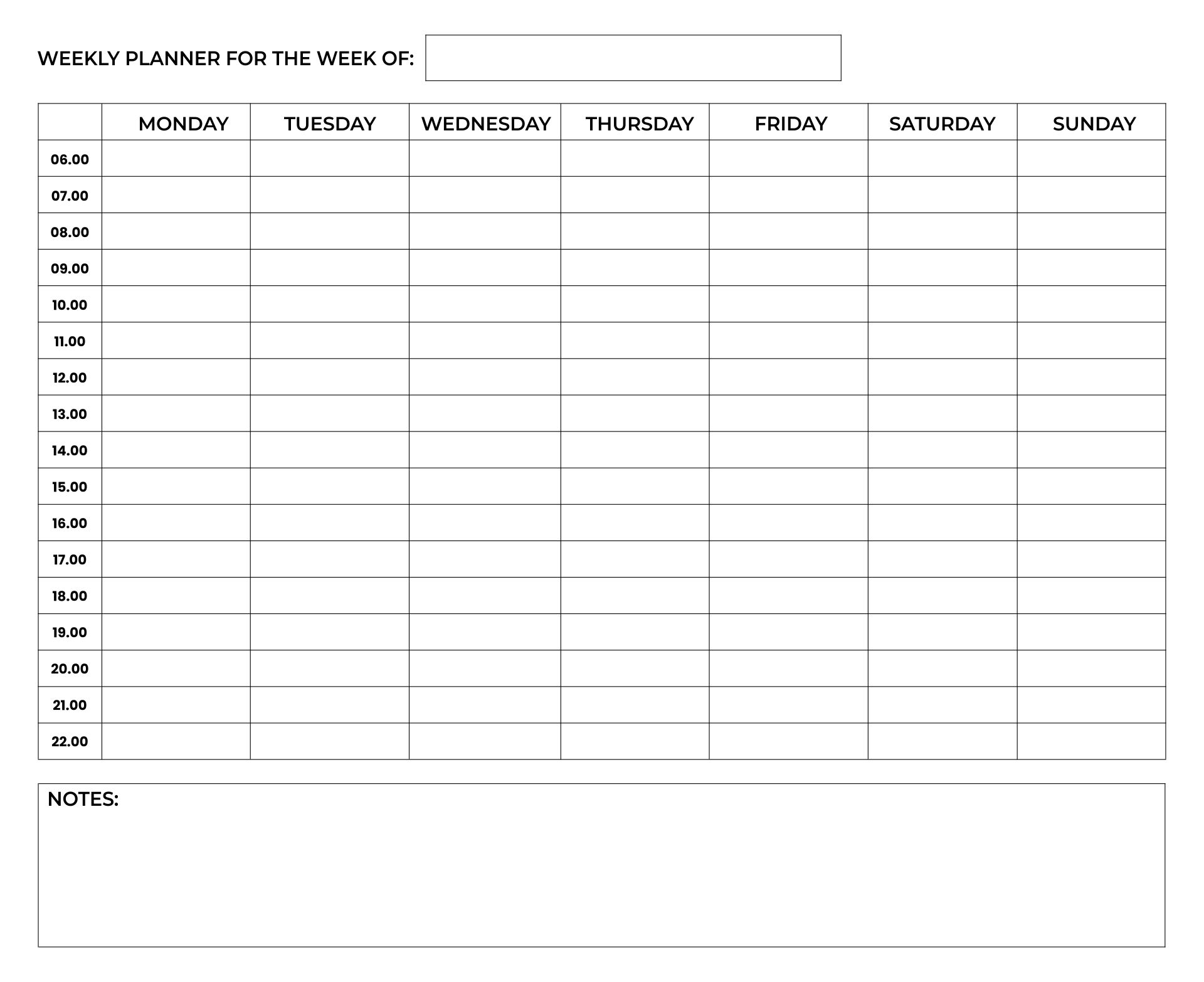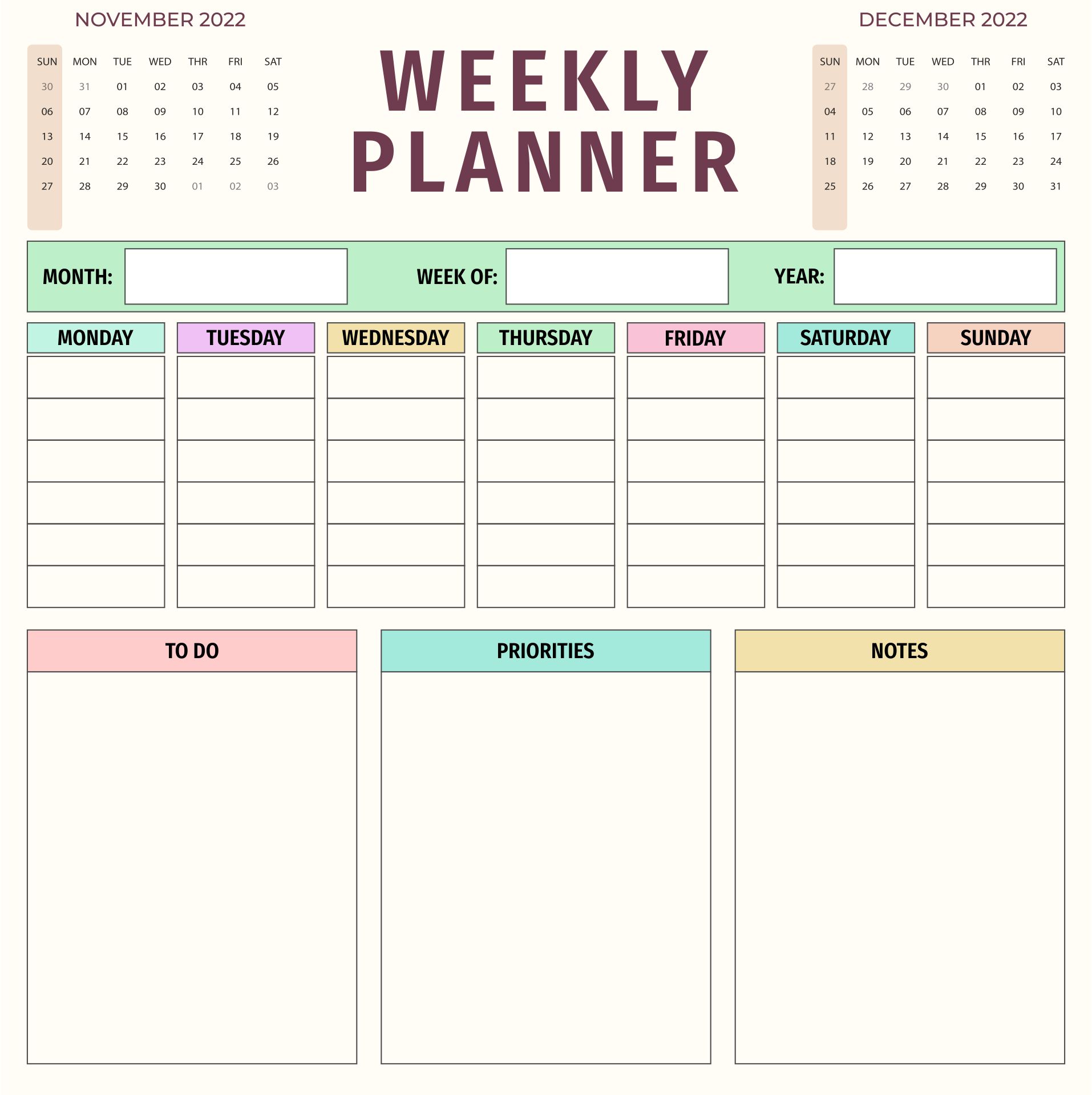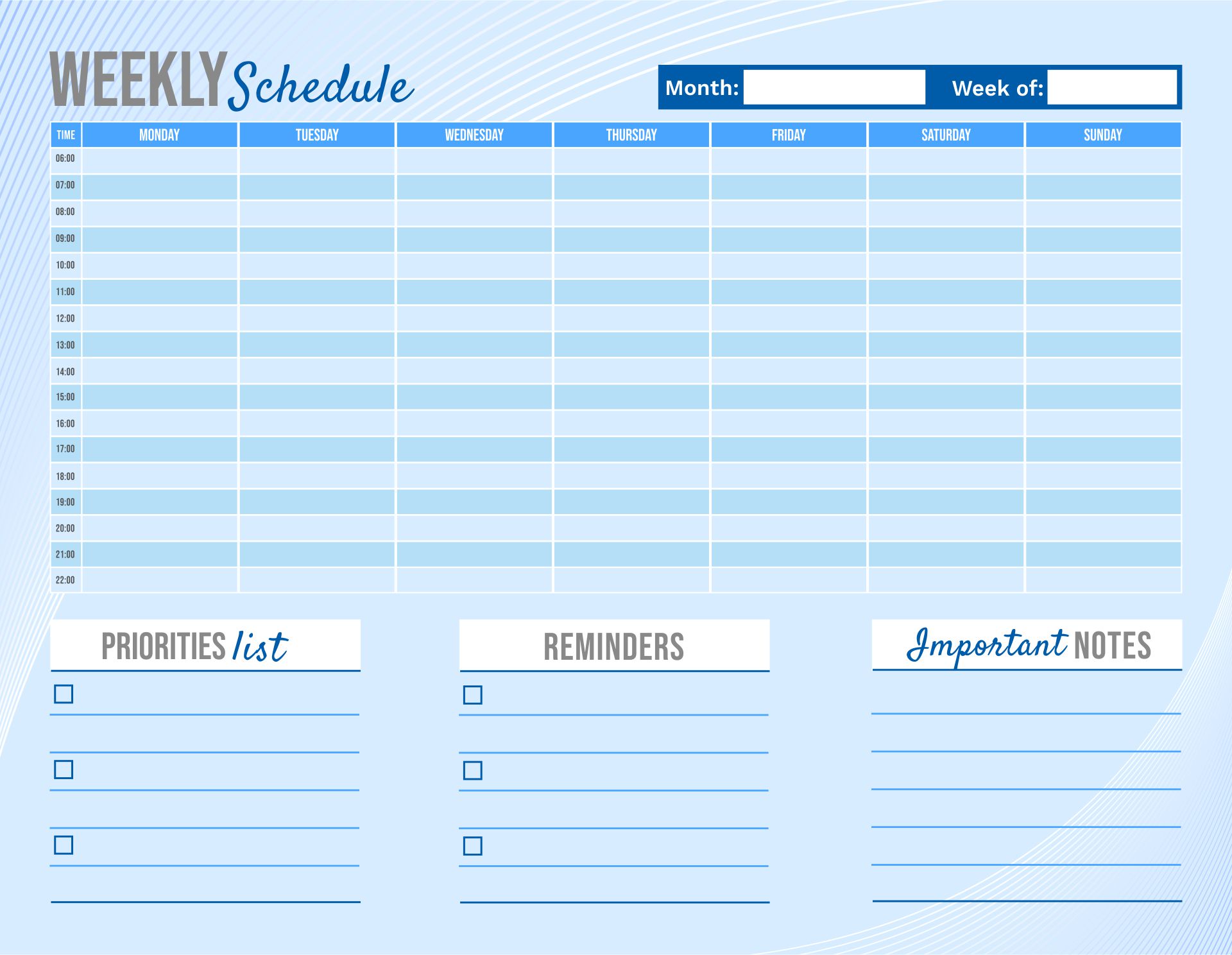 What are the tips on making a weekly planner?
The weekly plan is one of the plans made to make it easier for people who are less disciplined with time and forgetful. Although not everyone needs a weekly planner, by having a weekly planner, incidents such as forgetting about appointments, meetings, and schedules are rare. Therefore, for those of you who want to make a weekly planner, you need to pay attention to a few points and tips that can help your weekly planner not make it difficult for you to carry out activities in those weeks.
First and foremost, don't overwork yourself. This is crucial because if you push yourself too hard and limit your schedule in your weekly planner calendar, you may become stressed, and both the situation and the event may bring a crash. Then, in your weekly schedule, include some flex time. Things that require your immediate attention will eventually emerge during the week, so it's critical to arrange some "flex time" so that you may do urgent tasks without falling behind on your other scheduled obligations.
Then, to ensure you don't forget anything, do a brain dump. If you're very busy doing everything, you might need to perform a brain dump during the week or even before you start planning your weekly plan. A brain dump is also a good method to get anything and everything out of your head and onto paper (to-do lists, shopping lists, watching movies, series, and so on).
Next, remember to take care of yourself. Self-care is critical, especially if you're really busy and may become shocked by the amount volume of tasks you must complete each week. Next, don't get disheartened if your plan doesn't work out. Instead of bashing yourself up, simply move the items that didn't get done to the next week.
Remember that when things don't go your way, you have two options: focus on it and feel sorry for yourself, or adapt and move on.
---
More printable images tagged with: