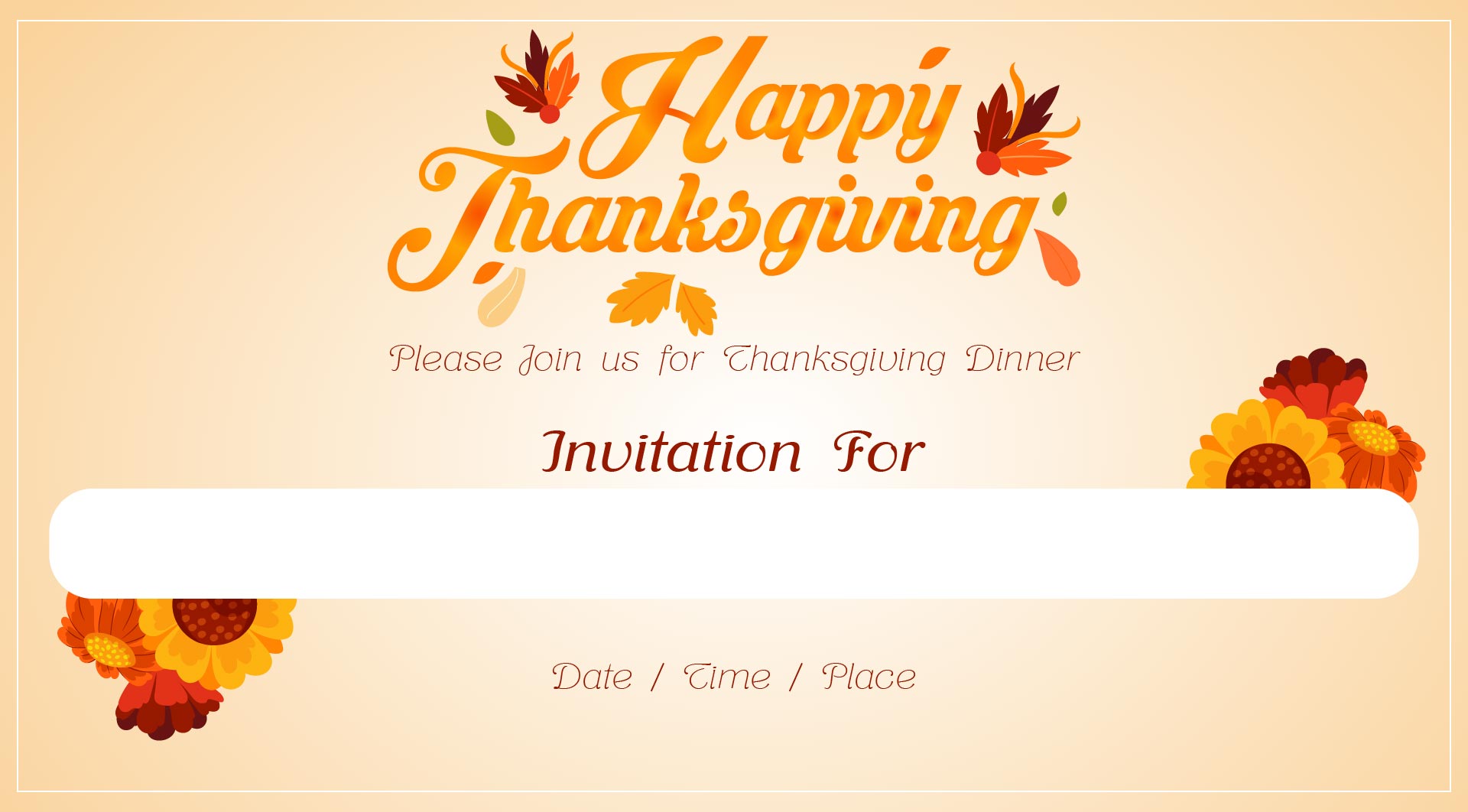 How do get easy to make dinner invitations for Thanksgiving?
Dinner together will always be a part of the Thanksgiving festivities. You may use some template to create an invitation letter without having to go through the time-consuming process of writing one when the invited families or friends are obliged to send dinner invitations.
The template offered is probably going to have a Thanksgiving Dinner Invitation template, such as the format of date, day, time, place, and Thanksgiving greeting listed on the template. The only information that must be filled in on your own when printing the template is the format for the date, day, and time that correspond to where the event will be hosted.
Using a Thanksgiving dinner invitation template allows you to instantly obtain the card with a nicely made theme and decorations. The dinner invitation won't need to be decorated, saving you time and effort. In light of the fact that internet designs are typically more straightforward and compact, when people want to send invitations, they choose to print from them.
How should a first-time host prepare for Thanksgiving?
If you're hosting a Thanksgiving event for the first time, you should get ready for a few things listed below to ensure you don't forget anything and have a wonderful Thanksgiving celebration. So, for those of you hosting Thanksgiving for the first time, here are some pointers.
Plan beforehand. Make sure that all of your Thanksgiving plans are finalized, including how many guests to invite, the dishes to be prepared, the start time of the event, and many other details.


Appreciate help. Simply accept any offers of assistance from your friends or guests. Getting assistance is preferable to dealing with the issues alone.


Prepare the table. Make sure you've confirmed ahead of time to see what style of table setting is appropriate for the Thanksgiving celebration. Is the use of a bowl, large spoon, knife, etc. required? Don't let the cutlery give the impression that the dinner table is packed and full.


Purchase your groceries. Be sure to list the groceries you'll need for Thanksgiving. Make sure you buy groceries well in advance of the event to prevent stress if you forget to pick up an item or there is a shortage of stock.


Set Limits. Make sure you establish the limits for your Thanksgiving gathering. In order for the event to begin when everyone has arrived and in accordance with the planned schedule, for instance, visitors need to arrive by what time.


Get drinks ready. You should be sure to have non-alcoholic beverages available because children will undoubtedly attend and enjoy the Thanksgiving gathering.


Please have fun. Despite the fact that you are the event's host, take care not to become overly anxious throughout the proceedings. Wearing comfortable clothing can help ensure that it doesn't get in the way of you enjoying your own event.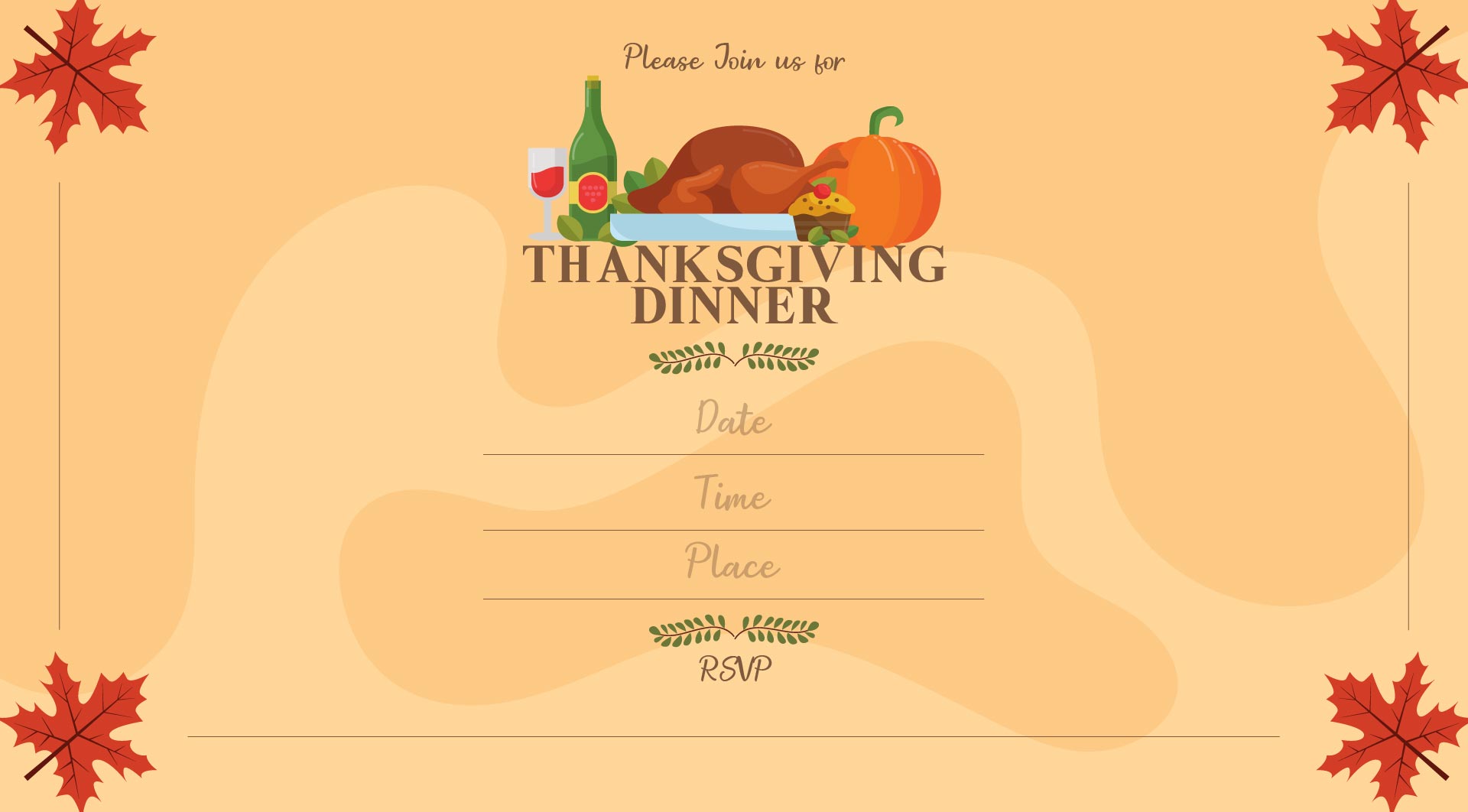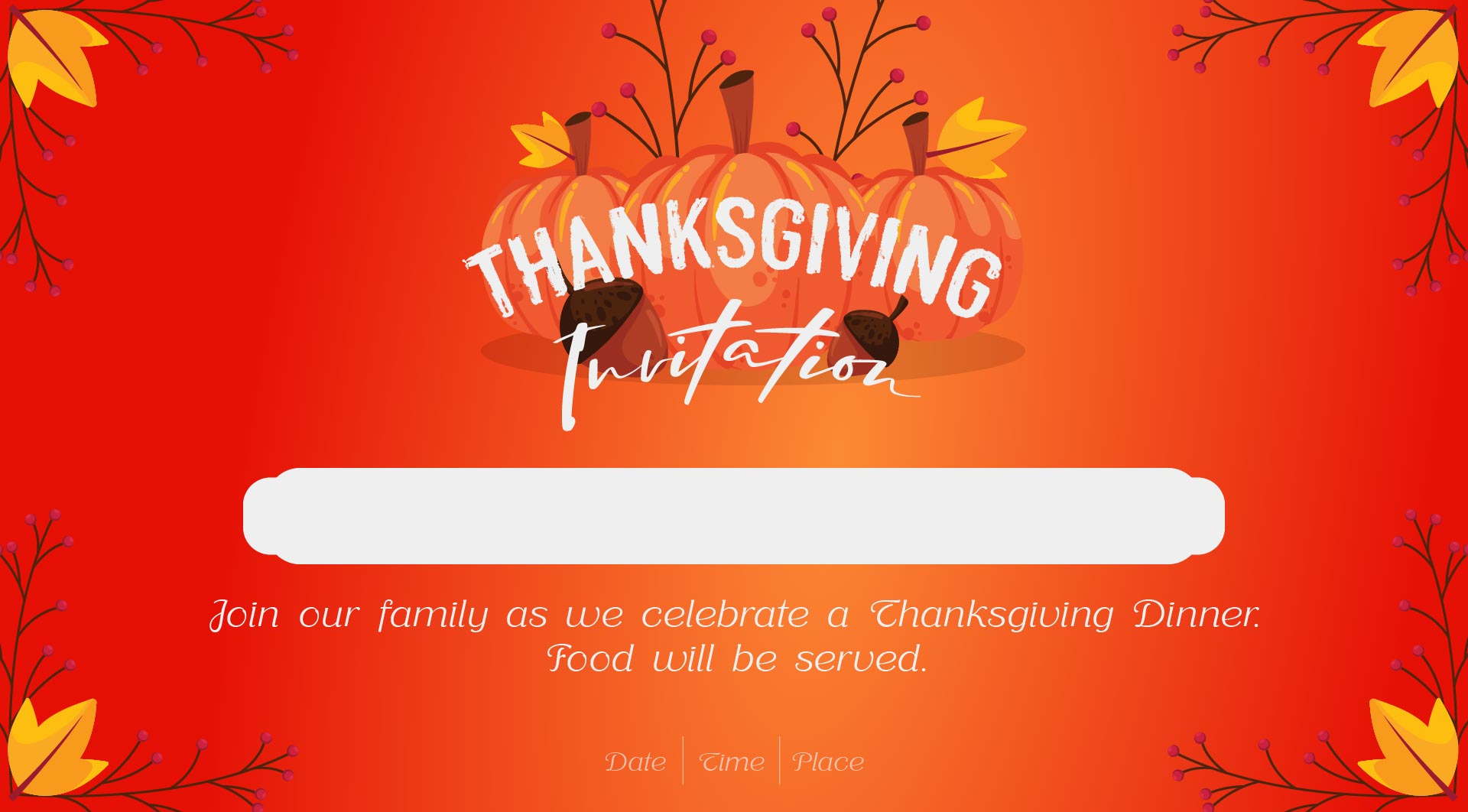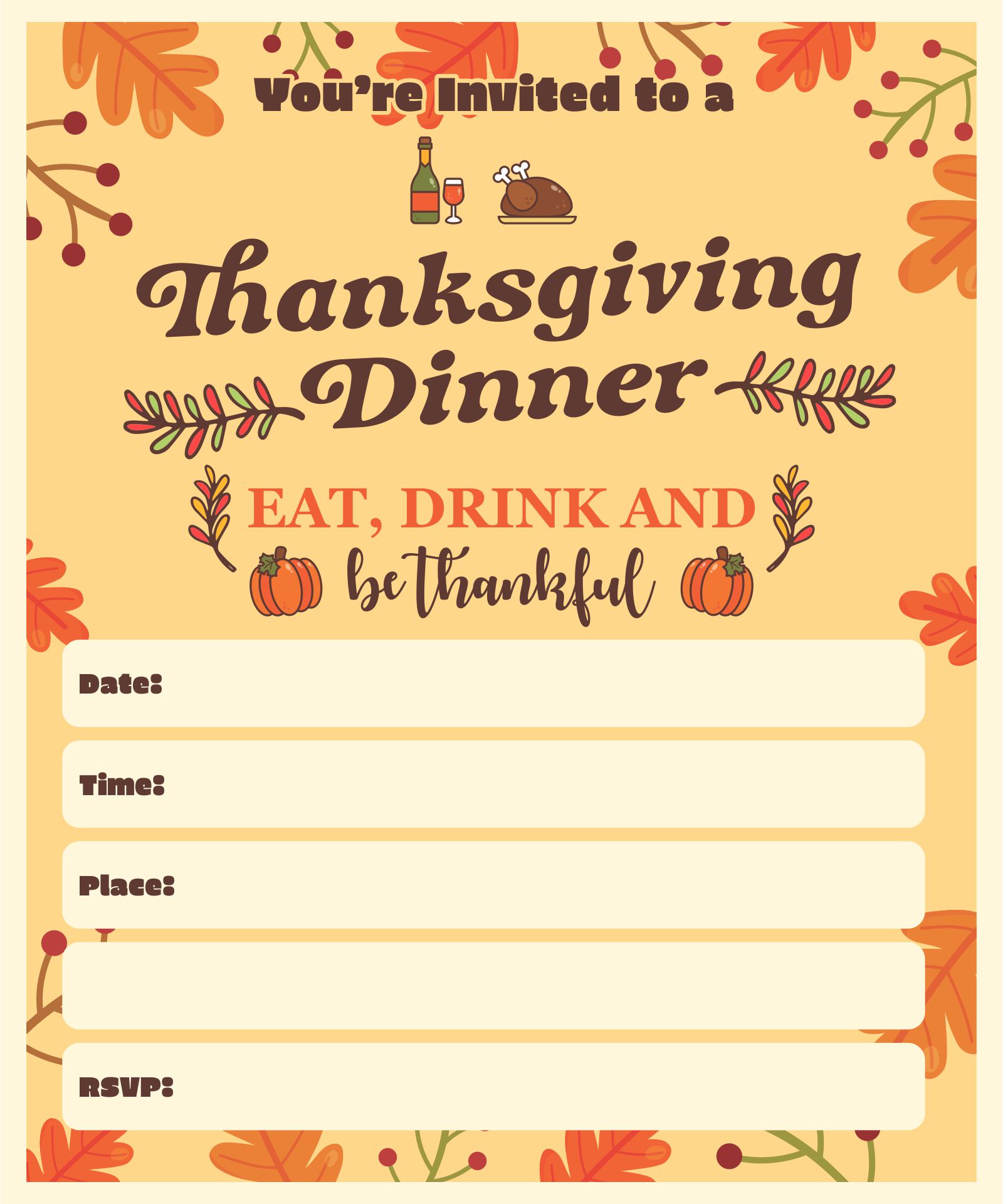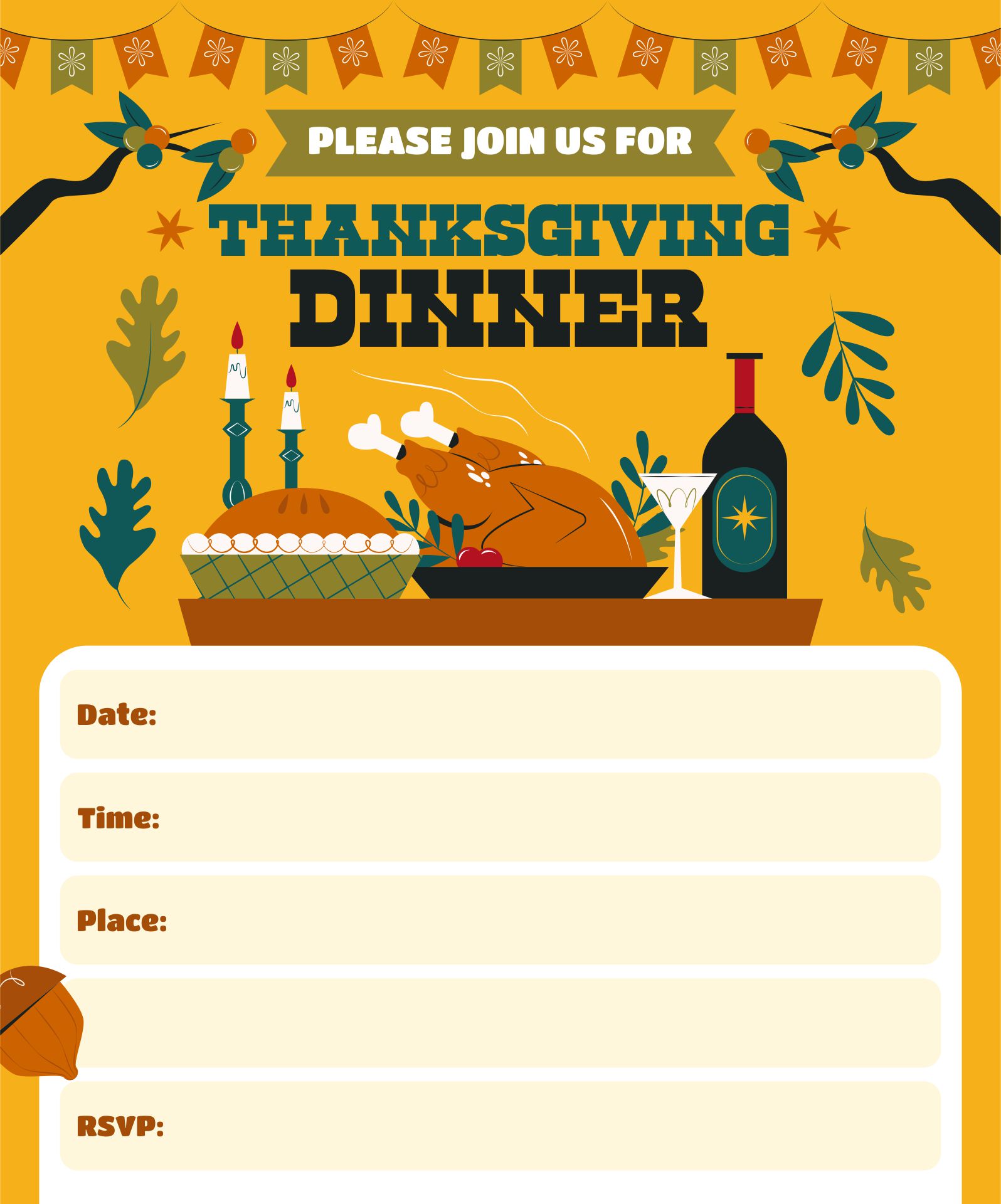 How should the turkey be prepared for Thanksgiving dinner?
The centerpiece of Thanksgiving dinner can be changed from a stuffed turkey to a roasted turkey. The appropriate timing and method must be used when preparing roasted turkey because it serves as the main course. Here are the adapted steps and ingredients needed to prepare roasted turkey.
Ingredients:
1 (12–14 pound) frozen turkey, thawed
6 rosemary sprigs, divided, with extras for garnish
A half-cooked recipe with new herbs filling (optional)
2 tablespoons olive oil
1 tablespoon of Bell's Seasoning no-salt
Kosher salt
2 small onions, cut into quarters
Cut two large carrots into 2-inch-long chunks
2 celery stalks, divided into 2-inch pieces
1 crosswise halved head of garlic
3/4 cup of chicken broth
Clementines for the food decoration

Steps to make roasted turkey:


Turn on the 375°F oven. Turkey should have its neck and giblets removed; save the neck and dispose of the giblets. Using paper towels, blot the turkey thoroughly. Place four rosemary sprigs into the major body before adding the herb stuffing combination, if requested.


Use kitchen twine to secure the legs. Wing tips should be tucked under the body. Bell's Seasoning, oil, and one teaspoon of salt should all be combined in a container. Smear the mixture all over the turkey. A huge roasting pan should be filled with the turkey neck, the remaining 2 rosemary sprigs, onions, carrots, celery, and garlic. Afterward, place the turkey on top of a roasting rack.


2 1/2 to 3 hours of roasting is required to reach 165°F on a quick thermometer put into the deepest section of the thigh. When veggies start to burn, you may add broth to the pan, and when the turkey browns too soon, you may wrap it sloppily with foil.


Turn the turkey gently to pour the cavity's fluids into the pan. Turkey should be moved to a chopping board, covered lightly with foil, and allowed to rest for at least 25 minutes. Turkey should be carved, and clementines and rosemary should be added as decorations.
So there you have it—how to cook a roasted turkey for Thanksgiving. The portion presented will be sufficient for the entire family to eat, so you don't need to worry about missing out.
---
More printable images tagged with: