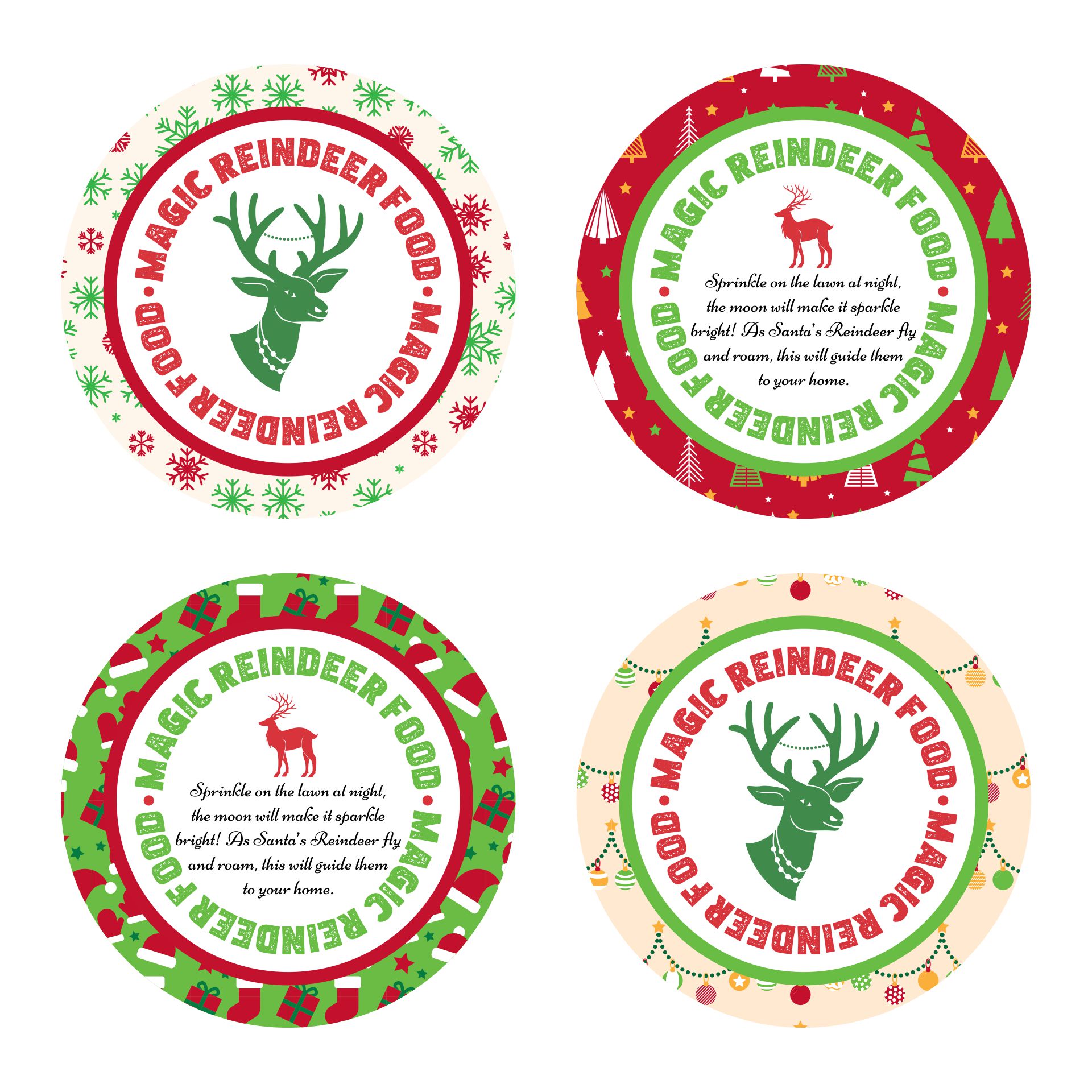 How to make magic reindeer food ornaments?
Use this guide to add reindeer food ornaments to your Christmas ornaments to make them more attractive. Not just that, but all of the materials are readily available and reasonably priced.
Materials required to make:
Plastic ornaments
Oats
Candy canes
Sprinkles for Christmas
Food labels with magic reindeer printables
Ribbon
Making the reindeer food ornaments requires the following steps:
Candy canes should be added to a small bag and crushed with a rolling pin or the bottom of a glass to make the reindeer food. Combine oats, and candy canes that have been crushed, and sprinkle in a big basin. Use a spoon to thoroughly combine everything.
The ornament's metal top needs to be taken off so that it may be assembled. Fill the plastic ornament with a spoon and add magic reindeer food. Reattach the ornament's top, and then use ribbon to attach the printable tag to the ornament.
How do you create reindeer cookies for a seasonal treat?
You can create this reindeer cookie instead if you want to provide a snack that is related to Christmas symbols. You may easily prepare the cookie with the aid of this adapted recipe.
Ingredients required for the recipe for cookies:
1 cup softened butter
1 cup of white sugar
1 cup of peanut butter, smooth
2 eggs
1 tsp. of vanilla extract
1/2 teaspoon salt
3 cups of all-purpose flour
2 tablespoons of baking soda
Whenever necessary, 72 little pretzel twists
1/2 cup of chocolate chips, or as required
Steps to make the reindeer cookie:
Set the oven to 375 degrees Fahrenheit or 190 degrees C.


In a bowl, combine butter, vanilla extract, peanut butter, eggs, sugar, and salt. Mix ingredients until well combined and smooth. The creamed butter mixture should be thoroughly combined with the flour and baking soda.


36 balls of dough should be formed. Each ball should be flattened before being shaped into an upside-down triangle. For the antlers, press two pretzels into the upper corners of each triangle. Place one chocolate chip or M&M on the bottom of each triangle to serve as the reindeer's nose, then place two chocolate chips into the center of each triangle to serve as the reindeer's eyes. Place cookies on baking trays.


Cookies should bake for 10 to 15 minutes in a preheated oven until golden brown.


Serve with hot chocolate. In addition, this reindeer cookie makes a great Christmas gift and is everyone's favorite.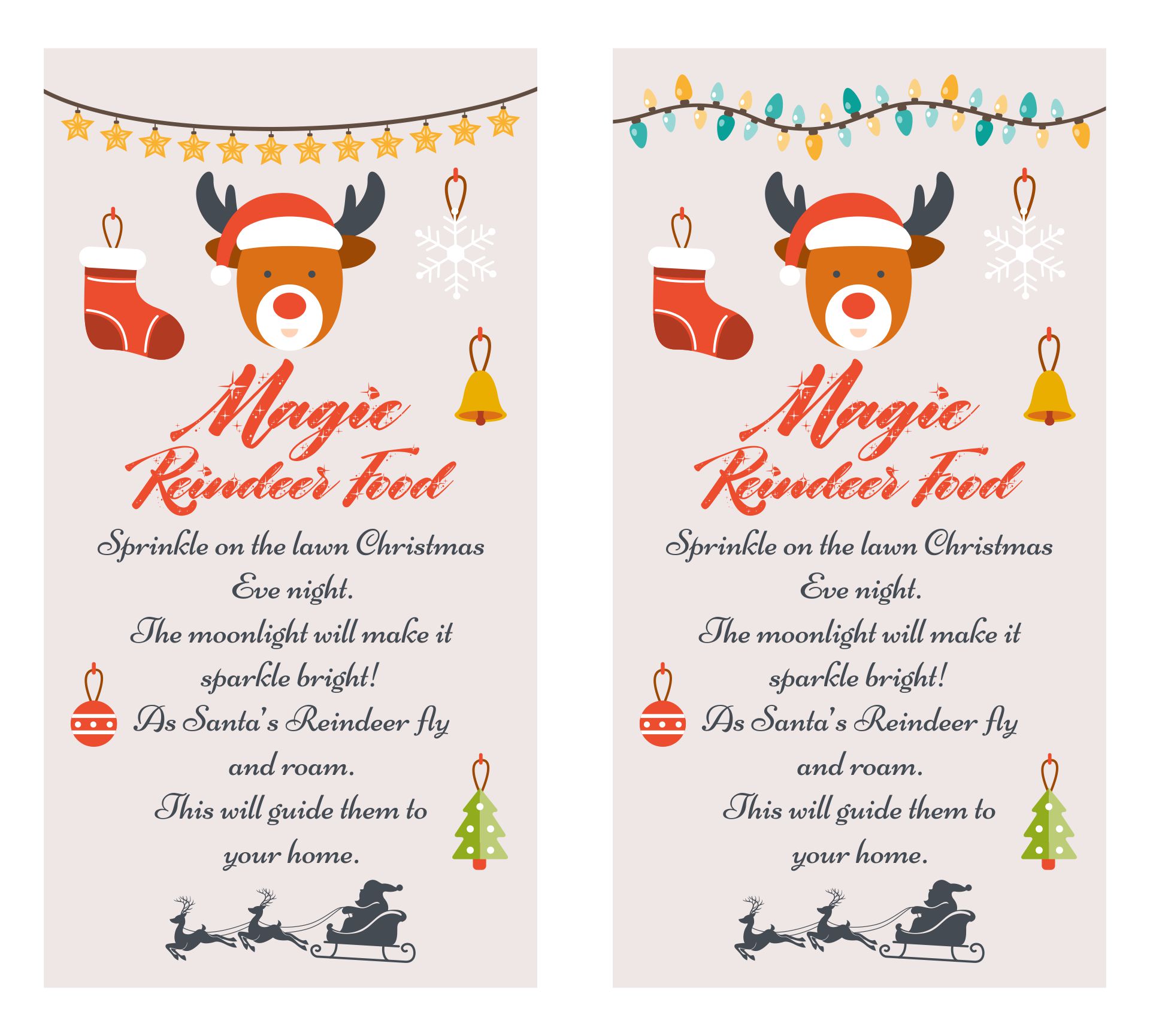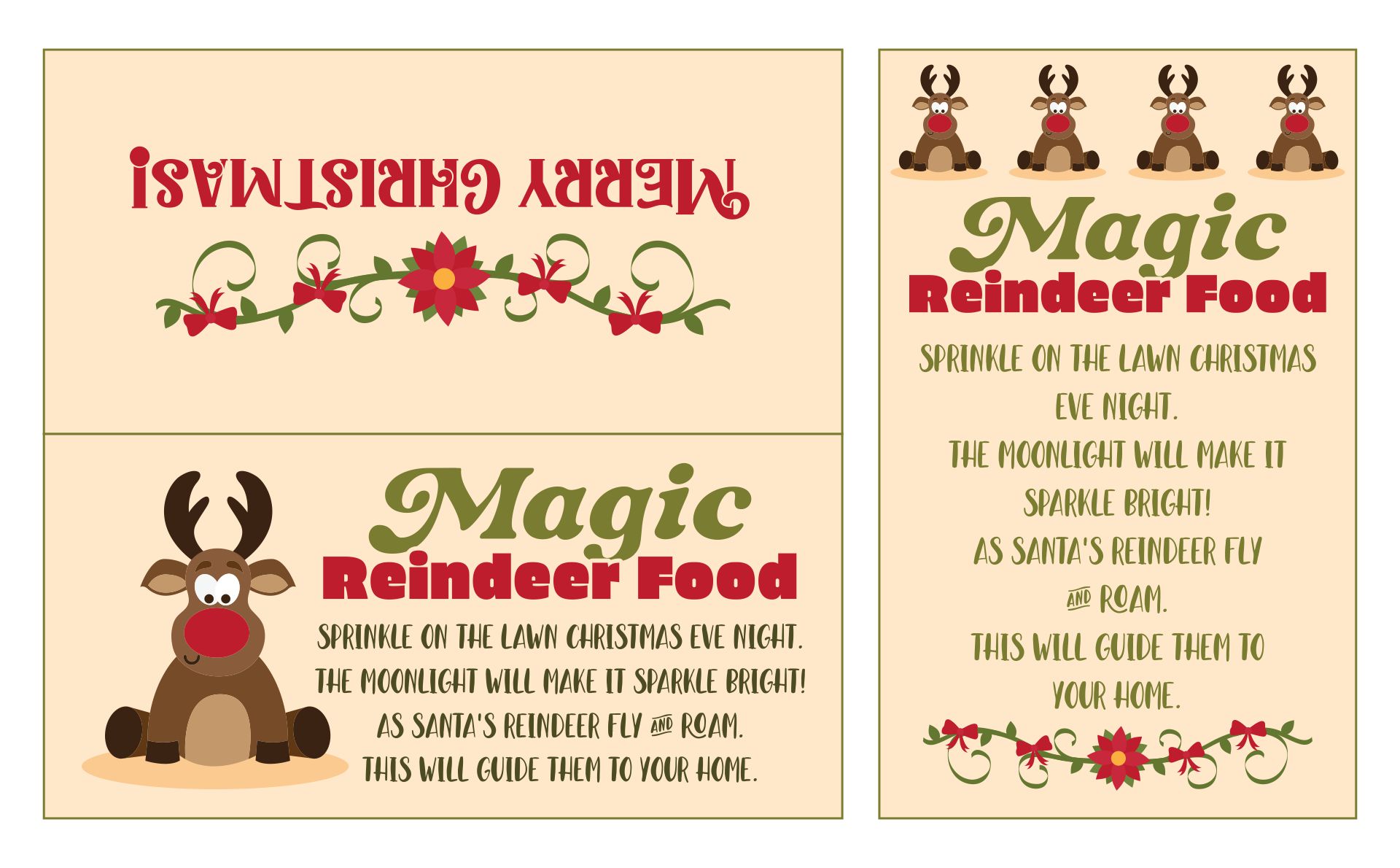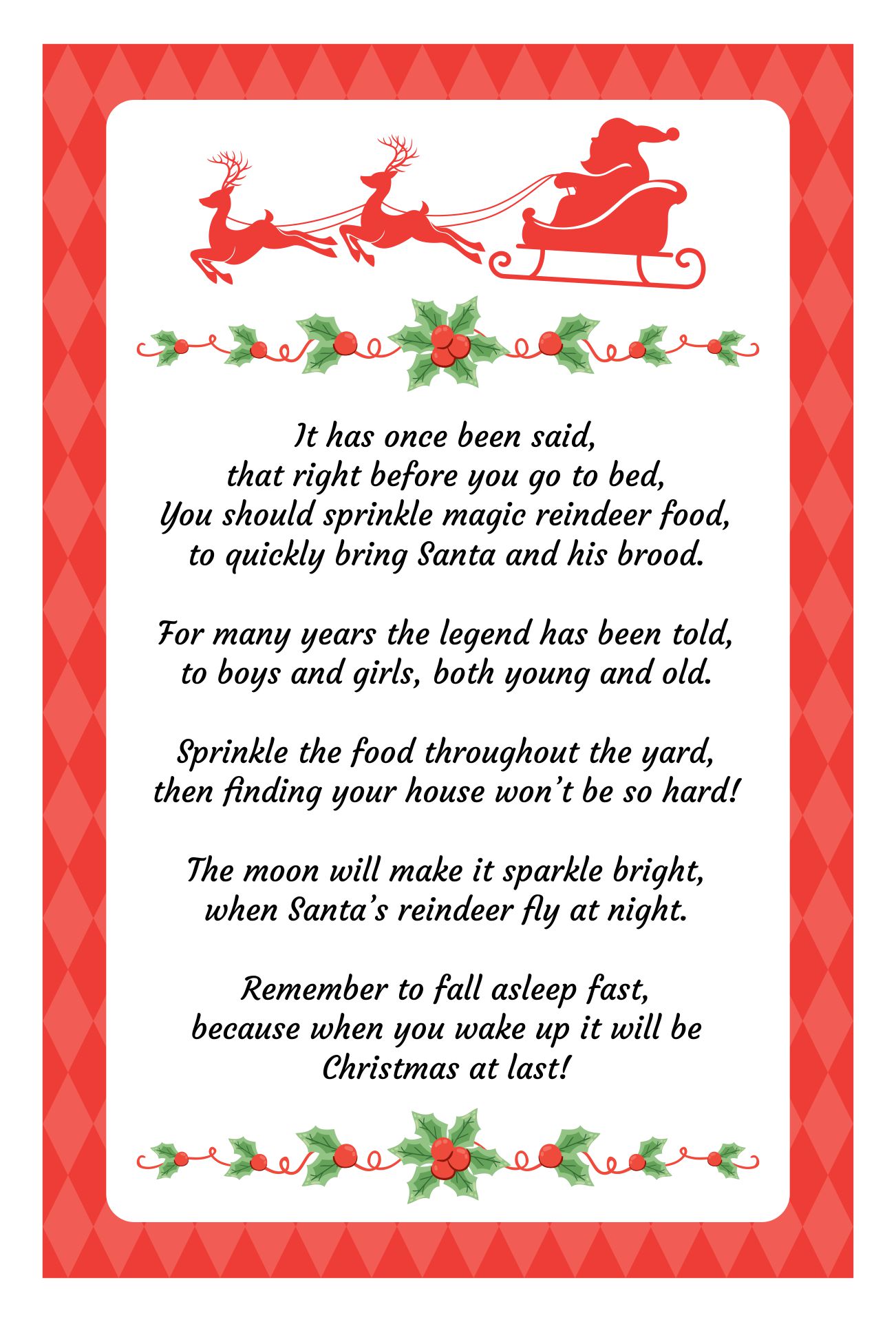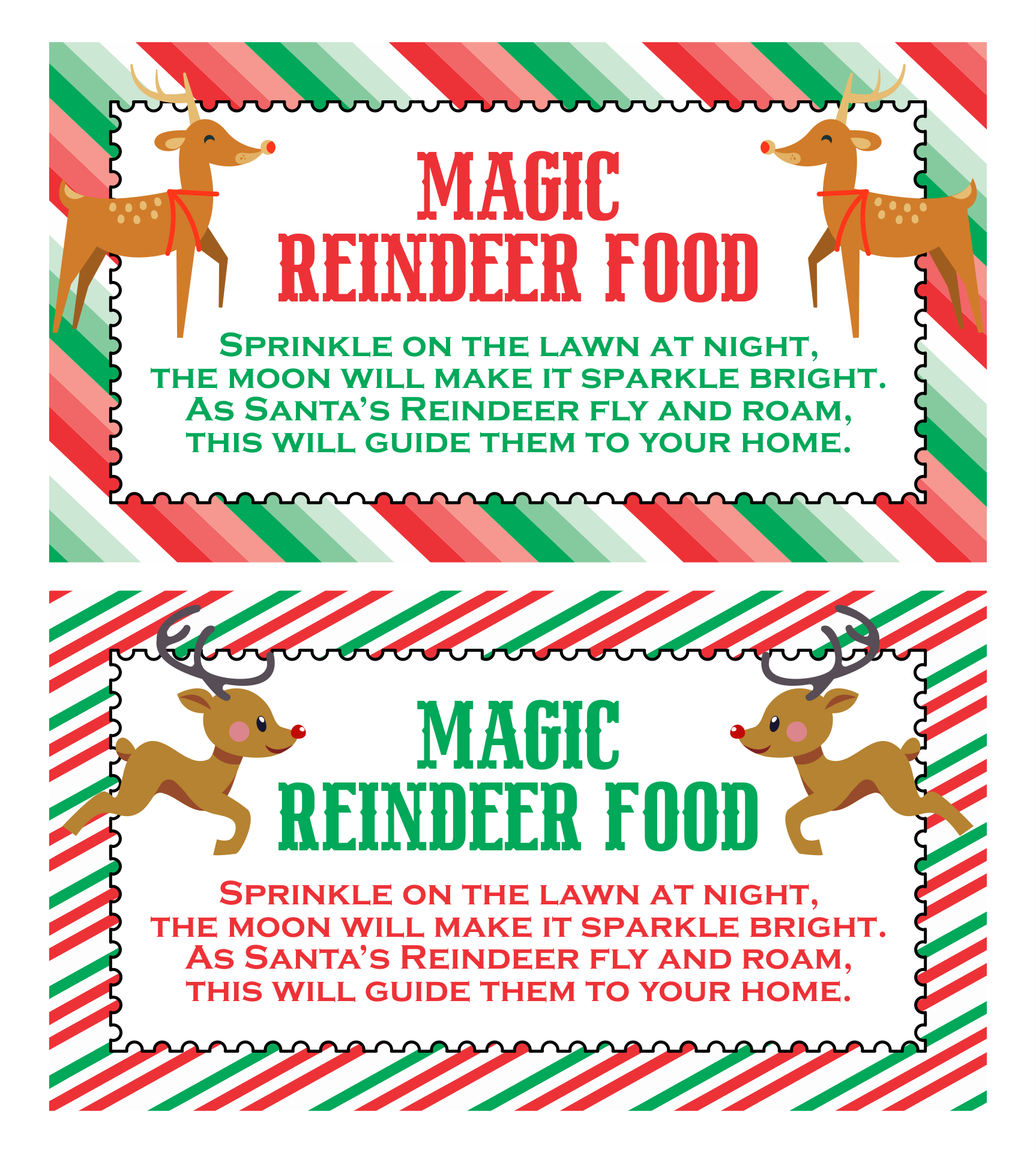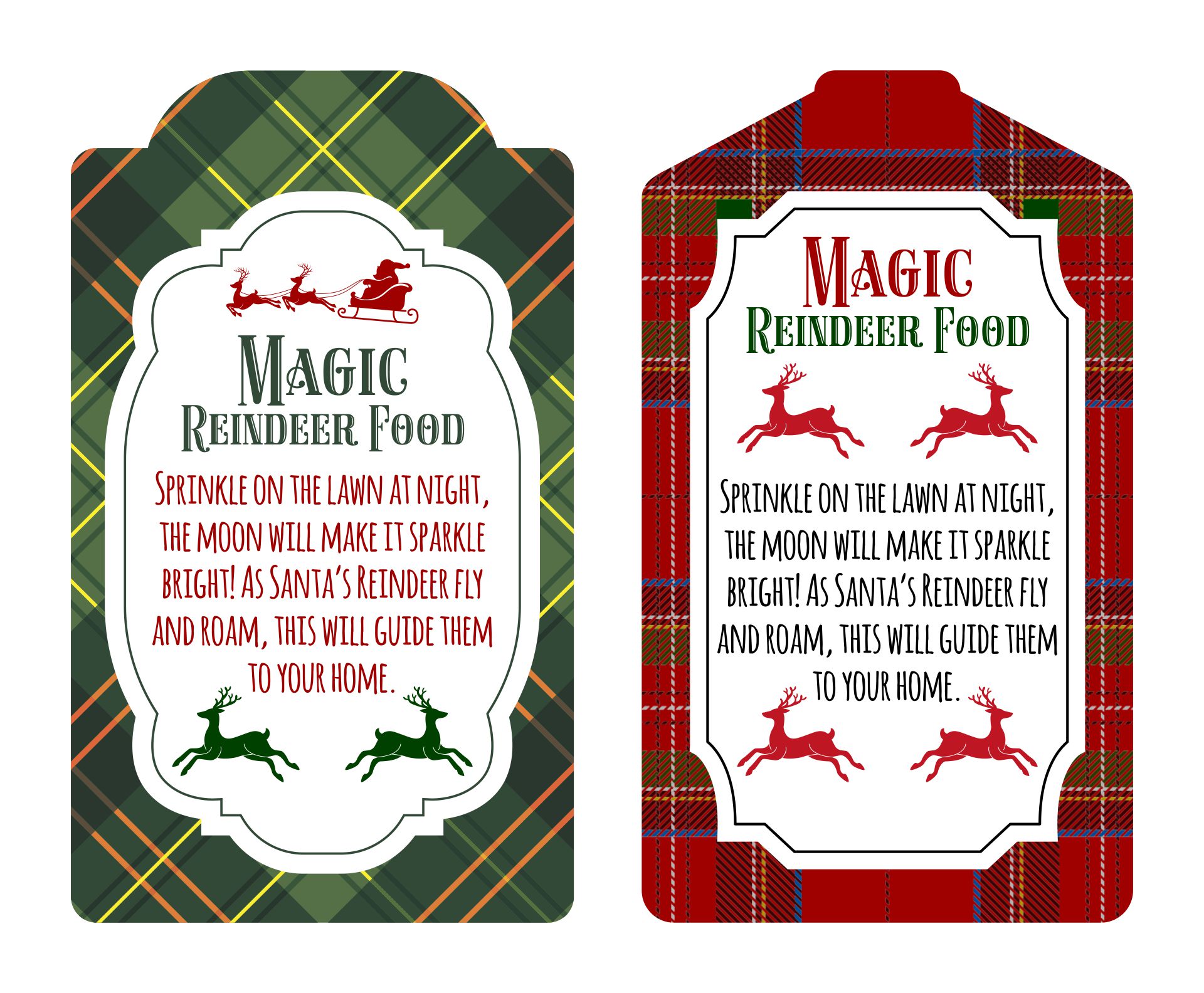 How can homemade holiday sweets stay fresh?
Since you want your Christmas cookie to remain crisp, you must not want it to be stale and lumpy. Thus, by following to the advice provided below, especially throughout the holiday season, you will be able to maintain your cookie freshness.
If you want to revive your cookies, you only need to do this step. Cookies can be crisped in a 425-degree oven for 4 to 5 minutes to bring back their freshly baked flavor. Before taking the cookies from the baking sheet and serving them warm, allow them to cool for a few minutes.
Chewy cookies should be kept at room temperature in a zipper-lock bag with a tiny piece of bread, no more than half a slice, to prevent them from drying out and becoming crumbly.
Decorative cookie jars make good use of zip-lock bags as well. Similar to cookie jars made of ceramic, these are practical and appealing but not usually airtight. To store items in an airtight condition, just line the interior of the jar with a zipper-lock bag.
Freezing cookies is a fantastic additional method for maintaining their freshness.
Here are the tips:
Allow the cookies to cool totally.
To prevent the cookie layers from sticking to one another, divide them with parchment paper.
Keep it in a sealed jar or a zipper-lock baggie with a zipper.
It is necessary to date and labels them so you won't forget what cookies are they.
Take them out of the fridge and allow them to soften at room temperature before serving.
Do you realize that the bells on Santa's sleigh serve a very crucial safety purpose?
In the distant past, as Santa was returning to the North Pole after handing all the gifts on Christmas Eve, his sleigh slipped on the ice as he touched down, almost clashing with Mrs. Claus and the elves. They were unable to notice the sleigh coming because of the fog that day.
Since that time, Santa has attached bells to the sleigh so that if he ever skids as he approaches the North Pole, the elves and Mrs. Claus will be capable of hearing him and running from the scene.
As you might know, fog presents a significant obstacle for Santa as he makes his way through the holiday season, which is also why Rudolf guides the reindeer with his brilliant red nose.